Squarespace Review: Is Squarespace Worth It in 2023?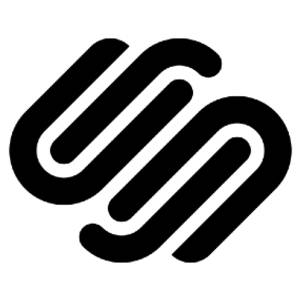 PROS

CONS

Elegant, sleek templates & full drag and drop editing
No free plan
100% mobile-friendly designs
Just 110 templates, far fewer than other page builders
Solid search engine optimization (SEO) features
Advanced ecommerce is pricey
Video Studio to create branded content for marketing
Small set of plugins (extensions) vs Wix or Weebly
Switch templates anytime
No autosave, revision history, or backups
Embed custom code
Ecommerce tiers include email marketing
Based on our expert Squarespace review, we recommend it for:
Any business wanting a modern-looking website to build a strong brand presence
Businesses prioritizing SEO
Bloggers, vloggers, and influencers looking to grow an audience
Portfolios, resumes, and other personal and solopreneur sites
Small real estate agencies
Startup and small ecommerce operations that don't need dropshipping
There are instances where the best Squarespace alternatives offer more:
If you want maximum design freedom and customizations, try Wix instead.
For large or advanced ecommerce, Shopify is better.
If budget is a top concern, you can get started on IONOS for $1 a month.
If your site has members-only areas, Weebly and Wix are better options.
Appointment booking requires an add-on with Squarespace but comes free with GoDaddy.
When to Use Squarespace
You are new to web design: Squarespace is beginner-friendly, so you don't have to be an expert to build a beautiful, feature-rich website.
You want a design-forward site: Squarespace's templates are sleek, contemporary, and elegant, and there's a Video Studio for creating branded content. This is an ideal combination for creating a visually impactful website.
You need a website quickly: You can build a website on Squarespace quickly without the hassle of learning code or the elements of good web design.
Your website is primarily a portfolio site: Few website builders come close to showcasing visual works of photographers, artists, or videographers as well as Squarespace.
You need integrations: There are a few dozen free and paid Squarespace plugins (called extensions) to extend your site's functionality beyond native features. Plus, you can embed custom code for more integrations.
When to Use an Alternative
Our Squarespace review determined the platform is a sleek and easy-to-use website builder with many functions small businesses need. Thanks to professionally designed templates and premade content blocks, building a website with Squarespace is fast and easy. The section-based, drag-and-drop editor makes customization simple, and you can add custom code to alter aesthetics or improve functionality.
However, Squarespace isn't right for every small business. For some functionality needs, you might be better served by an alternative to Squarespace. Also, with only 100 or so templates, Squarespace may not have the design that's right for you.
For more alternatives overall, see how we rank the best website builders for small business.
How Much Squarespace Costs
Squarespace does not offer a free-forever plan. However, you can try it for free for 14 days with no card required to test the platform's key features before buying. After the trial, plans start at $18 for the Personal plan, but most small businesses will probably need to step up at least to Professional at $27 a month. That's because many of the features smaller teams need are reserved for the the two higher tier plans.
For example, for subscriptions, abandoned cart recovery, and other common features, you'll need the highest-tier Premium plan priced at $69 monthly. This makes it more expensive than other website builders, such as advanced ecommerce solutions from Wix for $27 a month or Weebly for $12-$26 monthly.
Squarespace Pricing Plans
Click the tabs below to see what's included with each plan as well as the add-ons you might need.
Cost per month: $16 with annual billing or $23 month to month
What's included:
Free domain and SSL (or connect a domain)
Drag-and-drop editing
Two contributors
Squarespace extensions and plugins
Unlimited storage and bandwidth
SEO features and guidance
30 minutes of video storage
24/7 support
Top reasons to upgrade: Ecommerce
Cost per month: $23 with annual billing or $33 month to month
Key features added with this plan:
Ecommerce (unlimited digital, physical, or services products)
Checkout on your domain & 3% transaction fees
Unlimited contributors
Site pop-ups and banners
Google Workspace and Gmail for one year
Advanced analytics and code embedding
5 hours of video storage
Top reasons to upgrade: Cart abandonment features, advanced shipping and discounts, and ability to sell subscriptions
Cost per month: $49 with annual billing or $65 month to month
Key features added with this plan:
0% transaction fees for ecommerce
Sell subscriptions
Cart abandonment
Advanced shipping
Advanced discounts
Commerce application programming interfaces (APIs)
Try Squarespace Free for 14 Days
Squarespace Features & Capabilities
For most small businesses, our expert review concludes that Squarespace is well worth the investment. It includes most of the features small businesses need to grow and scale. That's why it's a perennial inclusion on our list of the best site builders for small businesses.
Click the drop-downs below to learn more about the features that make Squarespace a strong contender in the site builder race.
Long known for sophisticated templates, Squarespace also has an easy-to-use interface, built-in features, and a handful of integrations for some advanced functionality. It also has a true drag-and-drop grid-based editor with the addition of the Fluid Engine editing tools last year. While Wix still offers a bit more design freedom, this narrowed the gap considerably.
Squarespace offers roughly 110 impeccably designed and highly optimized templates. Each is visually stunning, and there is enough variety to ensure you can find a template that will work for your industry. Once customized with your images and content, your Squarespace site will look and feel unique.
An added benefit of Squarespace's templates is they are fully interchangeable. If you decide your template is not right, you don't have to start over. Simply apply a new template, and your content and images will move into that new template. This feature makes updating or redesigning your website almost painless.
A final note on Squarespace templates: While visually impactful, they rely heavily on images. This can place a strain on some small businesses, such as service-based companies, where graphics and images may be in short supply. If this is a concern, check out our list with dozens of places to get free images for website design.
---
The Squarespace website builder balances ease of use with a design-forward mentality. For example, you can create visual interest with section-based animations like fading, scaling, sliding, and more, including options for fast, medium, and slow speeds.
Animations bring motion to your site design and provide a visually engaging experience to visitors. Using animations can also allow you to drive traffic to specific areas or steer visitors to your call to action.
---
If Squarespace stands out for any one feature (other than stellar visual designs), it's for the solid range of native search engine marketing (SEO) and marketing tools. Plus, there's a decent selection of integrations for online marketing. In addition to good basic SEO, it also has various advanced tools like keyword search, Google Analytics integration, ecommerce SEO, site metrics, and local SEO.
Effective SEO is a vital component when building a small business website. It's how potential customers find you on Google, Bing, and Yelp. To this end, Squarespace SEO includes a fairly comprehensive checklist to guide your SEO efforts and tools to discover the best keywords to include in your content. Checklists and keyword reviews help you dot the i's and cross your SEO t's.
Squarespace Marketing tools also incorporate with your Google Business Profile. Other tools allow you to create pop-ups or manage an announcement bar to capture visitor attention and improve conversions. Higher-level plans incorporate Instagram posts and tag your store's products. You can even connect your Facebook pixel to track advertising.
---
Squarespace provides users with several essential tools to sell products, take payments, or offer gift cards. With Squarespace, you can also extend special offers via discounts or specific user codes, which makes building an online store easy. Learn how to build a Squarespace ecommerce site in five easy steps.
Squarespace ecommerce features range from very basic to advanced, but you may find the more expensive ecommerce solutions aren't the best option for your store. For example, at $49 a month (Squarespace's Commerce Advanced level), you get features comparable to Wix's $27 monthly ecommerce plan. Wix ecommerce also includes features you'll have to pay more for when using Squarespace, like appointments and memberships.
For those on a tight budget, consider Weebly, which provides a relatively robust free option. If your store relies on dropshipping or you're building a large ecommerce operation, consider going to Shopify, which is designed for ecommerce and is priced competitively with Squarespace's Commerce Advanced plan.
Still, Squarespace may be the right answer for your online store. It gives you the tools to build an attractive ecommerce site with robust features. With simple operations and easy-to-complete, form-driven setup processes, Squarespace is a popular ecommerce solution, even if it is not the best offering on the market.
---
In recent years, Squarespace removed some common site builder features from its plans and placed them into optional add-ons. This helps keep code bloat under control. However, many of these add-ons require additional monthly fees. This can drive up costs and should give users pause to consider other options that might save them money.
Features like member areas, email marketing, and appointment scheduling all require additional monthly fees. Restaurants will also need add-ons, which Squarespace offers through a partnership with Tock.
Prices shown below are per month but billed annually, and each also offers the option to pay at a higher rate month-to-month:
Member Areas: To gate off and monetize member-exclusive content, you will need a Members Area plan. All plans include unlimited members, are ad-free, and allow you to offer discounts and promotions.
Starter: $5 for one member area and 7% transaction fees
Core: $18 for three member areas and 4% transaction fees
Pro: $35 for 10 member areas and 4% transaction fees
Email Marketing: Access to native email marketing tools requires a subscription to a Squarespace Email Marketing plan. All plans include unlimited subscribers, advanced analytics, mailing lists, and sender profiles. Automation is included with all but the entry-tier plan.
Starter: $5 for three campaigns and up to 500 sends
Core: $10 for five campaigns and up to 5,000 sends
Pro: $24 for 20 campaigns and up to 50,000 sends
Max: $48 for unlimited campaigns and up to 250,000 sends
Squarespace Scheduling: Squarespace Scheduling is a standalone offering that can be purchased alone or integrated with your Squarespace website. It offers a robust appointment booking system for multiple team members, employees, or locations. All plans include calendar syncing, custom payment settings, card vaulting, and automated appointment reminder emails.
Emerging: $16 for one calendar
Growing: $27 for two to six calendars, short message service (SMS) text reminders, and packages, gift certificates, memberships, or subscriptions
Powerhouse: $49 for seven to 36 calendars and to add multiple time zones for staff/locations, custom APIs and CSS (cascading style sheets), and satisfy Health Insurance Portability and Accountability Act (HIPAA) compliance regulations (applies only to businesses in the USA)
Tock: Squarespace has a partnership with Tock, an all-in-one reservation, event, take-out, and delivery solution. This is offered as an add-on for restaurants, event venues, and other hospitality businesses, with pricing ranging from $199 to $699 per month, as well as enterprise-level solutions.
---
For additional functionality or niche business needs, Squarespace offers about three dozen plugins, which it calls extensions. The Squarespace plugins offered aren't nearly as vast as the app marketplaces of Weebly and Wix, but still cover a decent range of functionality. Among those that might interest small businesses most are:
1800Accountant bookkeeping platform
QuickBooks Commerce and Connector to manage online sales and sync information to your QuickBooks Online database
TaxJar automated sales tax calculator
Aftership and Delighted post-sale marketing and engagement tools
Art of Where and SPOD print on demand integration for creating and selling custom or branded products
Mailchimp for Commerce to drive traffic and sales through personalized marketing
Shipping tools like ShipBob, Sprocket, Syncee, Shippo, Easyship, and more
Additional extensions provide appointment booking, customer feedback, automated text message campaigns, and more. To see if your favorite app is available for easy integration with Squarespace, view the whole list of Squarespace extensions. Subscribers of Squarespace's highest-plan tier can also create custom third-party integrations through developer APIs.
---
If you find yourself running into trouble, Squarespace offers live chat support Monday through Friday, 24 hours a day. It also provides helpful answers through social media support and 24/7 email support.
Squarespace provides an extensive library of knowledge base articles, videos, and webinars to help you master the website-building process. In fact, when we encountered problems or challenges, our first look was at the knowledge base articles, which we found to be nearly comprehensive and easy to follow. For complex questions, Squarespace hosts an active and thriving community forum of Squarespace users.
However, unlike other major website builders, Squarespace doesn't offer phone support, and email and chat support can take time to receive an answer. If you rely on phone support, you'll be better served with an alternative like GoDaddy, IONOS, or Wix.
---
Ease of Use
If you're considering a content management system (CMS) like WordPress but you're worried about the complexity of use, Squarespace is a good alternative. Our tutorial video below showcases how to use Squarespace to build a website.
That's not to say it's the easiest website builder we've reviewed. In fact, it can be somewhat complex for beginners, but it's far cleaner than other options like Wix or Weebly.
The Squarespace user interface is clean, offering few options to confuse or confound users who are new to web design. However, mastering the system takes time, and there are multiple steps to go through to accomplish common tasks.
This can slow down users who may need a simple site up fast, and that's where GoDaddy's website builder tops Squarespace. However, GoDaddy doesn't allow for embedding custom code or CSS—with these features, you can level up the design, aesthetic, and functionality of your Squarespace site.
Squarespace may not be as beginner-friendly as some of the other website builders, but it's easy enough to use, and its support, knowledgebase, and hundreds of user-led tutorials on YouTube can guide you to web design perfection. See our step-by-step instructions for how to build a Squarespace website for more details.
Expert Opinion
For the purposes of our Squarespace review, we utilized the page builder system, incorporated add-ons and third-party extensions, and designed a functioning website. We asked ourselves: "Is Squarespace good for small business?"
Along the way, we reviewed the quality of the Squarespace system, how well its features perform the promised functions, and the ease with which these tasks were accomplished. We also compared this to other website builder applications. Based on these criteria, Squarespace performed well against the competition.
Squarespace offers beautiful, streamlined websites with visually stunning effects. It is relatively simple to use, and because of this simplicity, it is difficult to make significant design mistakes.
However, Squarespace is far from perfect. It can become expensive if you begin incorporating many add-ons and extensions. It also is limiting in its choices for those with advanced design skills. The biggest drawback is that it does not include appointment booking in any of its paid plans, a basic feature in most of the top Squarespace competitors.
What Users Say in Squarespace Reviews
Based on our expert Squarespace review, it's one of the better site builders around, especially for novice designers just getting started in web development. But we also took a look at what other users have to say about Squarespace reviews online, and here's what we found:
Generally, user reviews are positive, with most users citing ease of use as the top reason to choose Squarespace. The most frequent complaint we saw in customer reviews of Squarespace was that the service was more expensive than the competitors.
Frequently Asked Questions
Is Squarespace good for beginners?
It's easy for beginners to build a website on Squarespace thanks to visually stunning, premade templates and content blocks and intuitive editing tools. Its page builder is based on content blocks that can be quickly customized with drag-and-drop editing. GoDaddy is arguably more beginner-friendly, but doesn't offer nearly the design freedom and functionality of Squarespace.
Which is better, Squarespace or Wix?
Both Squarespace and Wix are on our list of the best website builders, so which is better largely comes down to the features you need and which editor you prefer. Beyond that, Wix has more templates (900) and offers more design freedom. Wix's app marketplace is about 10 times the size of Squarespace's, so more functionality is available. Both are good for search engine optimization (SEO), though Wix has advanced SEO features that Squarespace lacks, like automatic image compression and schema markup.
Does Squarespace offer a free plan?
Squarespace offers a 14-day free trial so you can try the system before you commit to a purchase. It also offers a free-forever Bio page to link to TikTok and Instagram. However, it does not offer a free plan. If you want a free-forever plan, consider Wix, Weebly, GoDaddy, or any of the other options on our list of the best free website builders instead.
Bottom Line
Our expert review found that not only is Squarespace a beginner-friendly website builder, but it's also the best site builder for creating a design-forward site that is visually impactful. In spite of limitations due to template selection and third-party add-ons, its sleek designs and ease of use make it possible for even the greenest website designers to create masterpieces to showcase their businesses.
On the whole, Squarespace is worth it for most small businesses and is a worthy competitor in the crowded website builder market. With a risk-free 14-day free trial, you have nothing to lose by giving it a test drive to see if it's the right choice for you.