Squarespace Review: Is Squarespace Worth It?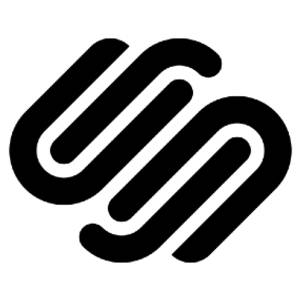 Squarespace Overview

What We Like
Modern, mobile-friendly templates
New Fluid Engine fully drag-and-drop editor to customize your site
Affordable plans and 14-day free trial (no credit card required)
Advanced SEO features and ability to embed code
Video studio to create branded content for marketing
Switch templates without starting over (not the case with most site builders)
What's Missing
No free plan
110 templates (vs. 800+ with Wix)
Advanced ecommerce gets pricey
Membership, scheduling, and email marketing plans are add-ons
Small set of plugins (extensions) compared to Wix or Weebly
No autosave, revision history, or backups
Squarespace is recommended for…
Building a modern-looking website
Businesses prioritizing SEO
Restaurants wanting visually-enticing menus
Bloggers looking to grow an audience
Vloggers and influencers
Portfolios, resumes, and other personal and solopreneur sites
Small real estate agencies
Squarespace is known for sophisticated template design, an easy-enough interface, and a good selection of features, integrations, and advanced capabilities. However, you won't be able to build the most custom-looking website as Squarespace utilizes point-and-click editing instead of a true drag-and-drop editor like Wix.
Nevertheless, our Squarespace review found that Squarespace is worth it. It lives up to the hype of having everything a small business website needs to grow and scale. It even tops our list of the best site builders for small businesses to use.
While you can build just about any type of site with Squarespace, that doesn't mean it's the right option for everyone. While it's great for small business websites and blogging, it falls short for large ecommerce sellers as Squarespace doesn't price these features affordably. If you need these types of features, check out our article detailing the best ecommerce platforms.
Likewise, businesses that need online appointment booking tools (e.g., salons and spas, or sales-forward companies wanting prospects to book demos or presentations) won't find Squarespace to be the best choice. Appointment booking tools only come as an add-on, and depending on the features you need, will add from $14 to $45 a month to what you are already paying for a Squarespace website. For appointment booking tools, GoDaddy is a better option.
Who Squarespace is Best For
Businesses that want a very modern site: Despite only having slightly over a hundred templates, each is unique, clean, modern, and sleek. It edges out Wix in terms of template modernity despite the latter having 800+ templates to choose from and more customizability. See how it stacks up to Wix and the other platforms on our list naming the best drag-and-drop site builders.
Businesses that need to get found online: Our Squarespace review confirms that the platform offers solid SEO capabilities. Not only is basic SEO built-in into all plans, but you can also access advanced SEO features and embed code for even more. For this reason, Squarespace is one of the best SEO site builders available.
Restaurants: Squarespace is a good restaurant website builder as it integrates with both ChowNow and OpenTable. You'll need to purchase at least the Business plan to get these integrations, but it's worth it to get Squarespace's restaurant templates with built-in menus. Squarespace also now partners with Tock, giving restauranteurs an all-in-one solution for managing reservations, orders, tables, and events from their Squarespace websites.
Bloggers: Squarespace's blogging features are among the best. In addition to the beautiful templates, you also get a good amount of SEO features as well as monetization channels like Google AdSense. Plus, it's easy to get a professional blog up and running.
Vloggers and social media influencers: Subscribers can now download the new Squarespace Video Studio App to create videos for their Squarespace website. The app includes beginner-friendly guided templates and features such as autofill, auto voice-over, customization tools, resizing options, and 24/7 support. Once created, videos are hosted on your Squarespace website for use on landing pages, sharing to social media, inclusion in email newsletters, and so on. However, storage space for videos is limited to 30 minutes unless you subscribe to a Members Area plan, and you can't download your videos and save them to your device or upload them to another platform like YouTube.
Photographers, creatives, artists, and job applicants' digital portfolios: We love Squarespace's design-first premise, which is especially apropos for visual artists of all kinds. All plans include unlimited storage and bandwidth, making it a good choice for anyone looking to host a digital portfolio.
Real estate agencies: Based on our Squarespace review, its ease of use and premade design elements put it among the best real estate site builders. IDX integration is available on all plans, including the two cheapest. However, we suggest that real estate professionals upgrade to at least the Business plan to access advanced coding and analytics.
Who Squarespace Is Not the Best For
While Squarespace has great template design, template customizability is limited due to its section-based editor. If you need to build a membership site, the features will cost extra, as will appointment scheduling, email marketing, and robust packages for restaurants and hospitality businesses. Those looking for full design freedom or a better value for some of these other features should explore other options.
Squarespace is not recommended for:
Sites needing extensive design customization: Despite having sleek templates and new drag-and-drop site editing capabilies, there simply aren't as many design choices available as site builders like Wix. It has a true drag and drop editor, 800+ templates to start with, the ability to set sitewide or per-element fonts and colors, numerous variations for page types and content blocks, and offers the most customization of any website builder. Find out more in our Wix review.
Large ecommerce stores or dropshippers: To get robust ecommerce features requires Squarespace's most expensive plan. There are also only two dropshipping integrations. Small operations will get the best value (and dropshipping) with Weebly, while serious sellers should go with a dedicated ecommerce platform like Shopify or BigCommerce instead. See how these platforms stack up in our Shopify vs BigCommerce comparison.
Service-based businesses: For online appointment booking, payments, client notifications, and multilingual capabilities with Squarespace you'll need to buy a Scheduling plan ranging from $14–$45 per month (billed annually, or $15–$50 month-to-month) in addition to your plan. For a cheaper site builder with comparable booking services, consider GoDaddy, which includes appointment booking starting in a free plan. Read more in our GoDaddy website builder review.
Business-to-business (B2B) companies: Appointment booking requires purchase of a paid add-on with Squarespace, as does email marketing and appointment reminders in addition to the cost of your plan. All these are included in GoDaddy's second plan tier ($14.99/month the first year).
Businesses selling paid memberships: Squarespace requires the purchase of its Member Areas add-on to manage paid memberships and subscriptions. Instead, choose Wix, as these tools are included along with robust ecommerce in its first Ecommerce plan ($27 per month).
Complete beginners: Squarespace is beginner-friendly, but based on our experience it's not as easy to use or intuitive as Wix or GoDaddy. Plus, some of Squarespace's advanced capabilities, like SEO and coding, require some know-how to leverage. Beginners wanting to use Squarespace should follow our step-by-step Squarespace site-building tutorial and double-check your site against our website basics checklist to avoid missing anything.
Squarespace Pricing
While it doesn't offer a free plan like GoDaddy or Wix, Squarespace pricing is generally comparable to the paid plans of its top competitors. All plans have unlimited storage and bandwidth (an edge over Wix). Ecommerce features are present on its Business plan, but for features like abandoned cart recovery and subscriptions you'll need the highest-tier plan at $49/month. Wix ($27) and Weebly ($26) are more affordable for advanced ecommerce tools.
| | Personal | Business | Commerce Basic | Commerce Advanced |
| --- | --- | --- | --- | --- |
| Cost / Month* | $14 | $23 | $27 | $49 |
| Google Workspace & Gmail for 1 Year | ✕ | ✓ | ✓ | ✓ |
| Free Domain & SSL | ✓ | ✓ | ✓ | ✓ |
| Connect a Domain | ✓ | ✓ | ✓ | ✓ |
| Unlimited Storage & Bandwidth | ✓ | ✓ | ✓ | ✓ |
| Advanced Analytics & Code Embedding | ✕ | ✓ | ✓ | ✓ |
| Ecommerce (Unlimited Products) | ✕ | ✓ | ✓ | ✓ |
| Transaction Fees | N/A | 3% | 0% | 0% |
| In-house Checkout | ✕ | ✕ | ✓ | ✓ |
| Sell on Instagram | ✕ | ✕ | ✓ | ✓ |
| Abandoned Cart Recovery | ✕ | ✕ | ✕ | ✓ |
*On an annual billing cycle; monthly billing is also available at higher rates
For more information about what is included as you upgrade to higher-tier Squarespace plans, select a plan name from the dropdown items below:
Personal
Squarespace pricing for the Personal plan makes it one of the more value-packed base plans of any major website builder. For $16 a month (or $23 paid month-to-month), you get unlimited storage and bandwidth, SEO tools, basic site metrics, access to Squarespace's third-party extensions, and the ability to embed code. Alongside access to Squarespace's library of sleek templates, it's one of the best website builders for personal portfolios, resumes, and blogging.
A new discovery made during our Squarespace review is that all plans now include its Video Studio App as well as 30 minutes of video storage space. To get full Studio access requires an upgrade to any of the higher tier Squarespace plans, and to get additional video storage you'll have to add a Members Area plan ranging from $9–$35 per month (billed annually).
Keep in mind that you can't download your videos, so you will lose access to them if you cancel your Squarespace account. This also means you can't upload them directly to other sites like YouTube or social media channels like Facebook, Instagram, and LinkedIn.
As far as Squarespace ecommerce, you can't conduct transactions on this plan, unlike Weebly's plans that all have unlimited product ecommerce functionalities (including Weebly's free plan). Nor can you add appointment booking functionality to your site without adding a Members Area plan. In comparison, GoDaddy includes recurring appointments and online appointment payments in its Premium plan ($14.99/month the first year) and one-time appointment booking in its free version.
---
Business
With your first upgrade you get basic Squarespace ecommerce features—you can sell on your website and accept donations. Note that on this plan, Squarespace has a transaction fee of 3%, so if you're planning on selling in bulk, taking large amounts or multiple donations, or charging membership fees, either of Squarespace's Commerce plans could be more cost-effective.
Aside from added ecommerce abilities, Squarespace also gives you access to advanced coding so you can customize your website and add extra features like IDX integration. This plan targets very specific industries like small real estate agencies, very small sellers ( like those selling handcrafted goods), and small charities with limited merchandise.
If you're selling or receiving donations in larger quantities, Squarespace's more expensive plans may be better options for you. In the same vein, if you're a blogger or an artist with no need for ecommerce, we suggest sticking to the Personal plan.
With this and higher plans, you receive a free professional email by way of a Gmail and Google Workspace subscription for one year. It's worth noting as the price increase from Personal to Business is nearly offset by the inclusion of the Workspace account. It also comes with premium integrations for generating leads and growing your contact and customer databases.
Marketing tools that start at this level include advanced website analytics including sales and conversion metrics. You also get up to $100 credit toward Google Ads and the ability to use promotional pop-ups and banner ads on your website to drive sales, extend offers, make announcements, and drive email subscriptions and sales. In addition, you get full access to all the templates in the Squarespace Video Studio App.
---
Commerce Basic
Despite the selling capabilities of the Business plan, the Commerce Basic plan is really where Squarespace's ecommerce begins, based on our Squarespace review. On this plan, there are no transaction fees outside of fees charged by payment gateways. You also get advanced analytics, a built-in point of sale, and Instagram Shopping integration.
To access advanced ecommerce features like abandoned cart recovery, advanced shipping and discounts, and commerce application programming interfaces (APIs), you need to upgrade to the highest-tier plan, so this plan is better for small online sellers. Larger ecommerce stores will either need to upgrade to Commerce Advanced or go with an ecommerce platform like Shopify.
---
Commerce Advanced
The most expensive Squarespace plan, Commerce Advanced comes with all the features of all lower-tier plans. It also has extras like abandoned cart recovery, subscriptions, advanced shipping, and advanced discounts. You can also create custom integrations through APIs, enabling any number of custom third-party integrations. However, regardless of plan, Squarespace only has two integrations for dropshipping.
For what you get, it's somewhat overpriced. Wix, for example, offers subscription and abandoned cart recovery on its $27/month Ecommerce, as does Weebly in its highest tier ($26) Performance plan. Likewise, comparable Shopify plans start at $29 a month. For a large online seller or dropshipper, we suggest going with an alternative unless the value of Squarespace's design features and templates outweighs these shortcomings.
---
Squarespace Add-ons
Squarespace has separated some features you can find in other site builders (like membership tools and email marketing) into add-ons. When comparing the Squarespace website builder to other options, you'll need to evaluate whether it's important to save money by going with a site builder that includes these tools in various plan offerings.
For Member Areas, Email Marketing, and Squarespace Scheduling, the prices shown represent the monthly cost when billed annually. You can also pay monthly at a higher rate.
Member Areas: To gate off and monetize member-exclusive content, you will need one of Squarespace's Members Area plans. All plans include unlimited members, are ad-free, and allow you to offer discounts and promotions.
Starter: $5 for one member area and 7% transaction fees
Core: $18 for three member areas and 4% transaction fees
Pro: $35 for 10 member areas and 4% transaction fees
Email Marketing: To access native email marketing tools requires a subscription to a Squarespace Email Marketing plan. All plans include unlimited subscribers, advanced analytics, mailing lists, and sender profiles. Automation is included with all but the entry tier plan.
Starter: $5 for three campaigns and up to 500 sends
Core: $10 for five campaigns and up to 5,000 sends
Pro: $24 for 20 campaigns and up to 50,000 sends
Max: $45 for unlimited campaigns and up to 250,000 sends
Squarespace Scheduling: Squarespace Scheduling is a stand-alone offering that can be purchased alone or integrated with your Squarespace website. It offers a robust appointment booking system for multiple team members, employees, or locations. All plans include calendar syncing, custom payment settings, card vaulting, and automated appointment reminder emails.
Emerging: $14 for one calendar
Growing: $23 for two to six calendars, short message service (SMS) text reminders, and packages, gift certificates, memberships, or subscriptions
Powerhouse: $45 for seven to 36 calendars and to add multiple time zones for staff/locations, custom APIs and CSS (cascading style sheets), and satisfy HIPAA* compliance regulations (applies only to businesses in the USA)
*HIPAA stands for the Health Insurance Portability and Accountability Act
---
Tock: Squarespace has recently partnered with Tock, an all-in-one reservations, events, takeout, and delivery solution. This is offered as an add-on for restaurants, event venues, and other hospitality businesses, with pricing ranging from $199 to $699 per month, as well as enterprise-level solutions.
Squarespace Features
Squarespace enables amazing visual website design and has advanced features that can help a small business grow. It's known as a top site builder for SEO, basic ecommerce, content-heavy or visual-design reliant sites, one-page websites, and ease of use.
Templates & Design
Squarespace has a relatively small quantity of templates compared to some of its competitors, but each is impeccably designed and omni device-optimized. While it only has about 110 templates, there is a variety to choose from for any industry, and most can be easily customized and adapted for pretty much any industry or business type.
Plus, you can switch your templates in case you find that it isn't right for your business website or you want to refresh its look. This is a true standout feature as you must usually start all over building your website if you want to switch templates using another site builder.
Where it lacks in design is its customizability. Since Squarespace doesn't have a true drag-and-drop editor, there's only so much you can do with each template.
Plus, all Squarespace templates are image-heavy for visual impact, so if you want a less image-based website, need sections with less whitespace, or simply need more page and section customization options, using Wix or creating a WordPress website using the Bluehost Builder could be a better choice for you.
---
Unique Features & Capabilities
The Squarespace website builder balances ease of use with a design-forward mentality. For example, you can create visual interest with section-based animations like fading, scaling, sliding, and more, including options for fast, medium, and slow speeds.
Squarespace doesn't necessarily claim to be the best at any one thing. Unlike Shopify or Strikingly, it doesn't seek to fill a niche role. What makes Squarespace worth it for most small business websites is that you can start with a great design, easily customize it for your business, and access a solid range of native SEO and marketing tools as well as a decent selection of integrations. Together, these capabilities will easily help you scale your business.
What sets Squarespace apart is also just how advanced its features are for a website builder. For example, it doesn't just have good basic SEO, but it also has a variety of advanced tools like keyword search, ecommerce SEO, site metrics and analytics, and even local SEO.
---
Marketing and SEO
Getting found online is a fundamental goal for starting and growing a small business. Search engine optimization, or SEO, is the means by which you can ensure your website is discovered and indexed to be displayed in online search results on Google, Bing, Yahoo!, and other search engines.
Squarespace SEO includes a fairly comprehensive checklist to guide your SEO efforts and tools to discover the best keywords to include in your content. For expert help, you can even hire an expert to optimize your website right from your Marketing → SEO dashboard.
From the Marketing tools in your dashboard, you can also manage the locations listed under your Google Business Profile. Create promotional popups and add an announcement bar to catch the attention of site visitors and improve lead generation and conversions such as adding more subscribers, directing traffic to landing pages with web forms, or generating sales.
Depending on your plan, you can create Instagram posts and tag your store's products on them for selling on Instagram. Create Instagram stories, connect your Facebook pixel and ad data, and add Pinterest "Save" rich pin buttons to your images.
---
Ecommerce
Among Squarespace ecommerce features you will find a range of essential tools for online selling. Site visitors can shop your site and checkout easily, you can offer gift cards and create special offers, and showcase new, featured, on-sale, or coming soon products with its merchandising tools. See how to build a Squarespace ecommerce site in five easy steps.
Squarespace offers from basic to advanced ecommerce features; however, Squarespace may not be worth it when it comes to features included for the price that you pay. At a hefty $49 per month, you get features comparable to Wix's $27 per month ecommerce plan. Plus, Wix includes features at this level you have to pay more for with Squarespace, such as appointment booking and member areas.
If you want an extremely beautiful online store that can grow online and locally, you'd be hard-pressed to find a better site builder than Squarespace. If you're on a tight budget, there are other options available like Weebly, which can even be used for free. If you're a dropshipper or large ecommerce seller, we suggest heading straight to Shopify.
---
Third-party Integrations & Squarespace Extensions
No Squarespace review would be complete without touching on Squarespace extensions. Extensions are the equivalent of integrations available via other site builders' apps marketplaces or WordPress plugins. Aptly titled, they extend your business' website functionality by integrating third-party apps.
Here is a sampling of the 30 or so Squarespace extensions:
1800Accountant bookkeeping platform
Quickbooks Commerce and Connector, to manage online sales and sync information to your Quickbooks Online database
TaxJar automated sales tax calculator
Aftership and Delighted post-sale marketing and engagement tools
Art of Where and SPOD for creating and selling custom or branded products
Mailchimp for Commerce to drive traffic and sales through personalized marketing
Shipping tools like ShipBob, Sprocket, Syncee, Shippo, Easyship (and more)
To see if your favorite app is available for easy integration with Squarespace, view the whole list of Squarespace extensions. Alternatively, check out our list of the best Squarespace extensions, plugins, and integrations. Subscribers of Squarespace's highest plan tier can also create custom third-party integrations through developer APIs.
---
Ease of Use
Squarespace is far easier to use than a CMS like WordPress. However, for a site builder, it's by no means the easiest one we've used, and this is one of Squarespace's few shortcomings.
That doesn't mean that it isn't for beginners, however. Compared to Wix, the interface is more intuitive and clean. But it won't allow you to get you a professional website up as fast GoDaddy or IONOS' website builders or the super-easy-to-use site builder, Mozello, will.
To further customize your website, Squarespace allows you to embed custom code as well. All these features can help take your site to the next level if you know how to use them, but in the process, making Squarespace not as completely beginner-friendly as some other platforms. See our step by steps instructions for how to build a Squarespace website for more details.
Customer Support
Squarespace, like most major site builders, has excellent customer support. It has 24/5 live chat Mondays through Fridays, providing helpful answers, social media support, and 24/7 email support. It doesn't offer phone support, so you won't get instantaneous answers outside of live chat, but from experience, the support it provides is more than enough.
Aside from talking to an agent, Squarespace also has an extensive library of articles, videos, and webinars available to its users. Searching through the support resources can most likely help you with any basic questions and troubleshooting, and can even help with more advanced topics with its guides. Finally (and if you need a fast answer) there's a community forum where you can ask questions of other Squarespace users.
What Users Say in Squarespace Reviews
Based on our expert review, Squarespace is one of the best site builders around. But we also scoured the web for Squarespace reviews from users who've used Squarespace to build a small business website in order to determine if Squarespace is worth it. The general consensus is that the Squarespace website builder is a great option.
Based on real user reviews of Squarespace, it has earned the following average scores on popular review sites:
Overall, while Squarespace reviews show users are happy with the site builder and especially with its templates, many agree that it falls short when it comes to its intuitiveness and customizability. Its interface isn't the easiest to use, and when you do figure it out, it still lacks the capacity to produce a fully customized website design.
Squarespace Alternatives
Based on the shortcomings covered in our Squarespace review, you may be looking for an alternative platform. For example, you may want more design freedom, need a cheaper ecommerce site builder, or be looking for a more beginner-friendly and intuitive editor. We recommend the following as the best Squarespace alternatives:
Key Features:

Full design freedom
Free forever version with essential SEO and marketing tools
800+ templates and hundreds of integrate-able apps in the marketplace

Ecommerce for unlimited products, even in the free version
Affordable plans for small businesses
Large third-party app marketplace

Native appointment booking tools, even in the free version
Chatbots for site visitor engagement with all plans (even free)
Built-in SEO and marketing tools

Best For:

Those wanting to fully customize their website
Those looking to start with a free website builder with plans that scale as their business grows

Small businesses and startups looking for an affordable site builder with robust ecommerce tools

Service businesses and sales operations wanting online appointment booking tools
Businesses solid marketing and SEO tools to generate leads and conversions

Free Version?

✓

✓

✓

Cost of Paid or First Ad-free Paid Plan per Month:

$16

$12

$9.99

Learn More:
Are you still looking?
Bottom Line
Squarespace is one of the best site-building tools around. Aside from its template selection, it adds advanced features so more intermediate website developers won't find it lacking. Combining all its offerings, Squarespace makes it possible for anyone to build an extremely beautiful and professional website for almost any industry a small business is in.