Customer relationship management (CRM) for Mac users helps teams organize and manage customer interactions using native macOS tools like Mail or Contacts. We looked at a variety of options and narrowed it down to the top six based on price, Mac-specific CRM integrations, and ease of use to learn which ones stood out and which is the best overall.
Top 6 CRMs for Mac Users in 2020
CRM for Mac

Best For

(Best overall) Professionals wanting a CRM built exclusively for Apple products they already own

Businesses wanting a Mac-friendly CRM with a visual pipeline overview consistent with Apple aesthetics

Organizations wanting built-in call center management and features they can manage from their iPhone

Businesses that need a CRM with built-in project management tools and a Kanban view

Companies wanting an affordable CRM with social integration tools for Twitter and Facebook

Teams wanting a free CRM for basic contact management that works well on Safari

Last updated on 02/24/20
How We Evaluated CRMs for Mac Users
CRMs for Mac should effortlessly integrate with Apple's built-in productivity tools. As a result, we only considered products that work with macOS tools like Contacts, Apple Mail, Numbers, and Calendar, or can be used on iPads and iPhones. This type of CRM should be easy to use with customer support options for troubleshooting problems. However, the best also include reporting and customization tools as well as workflow rules to automate routine tasks.
Therefore, we also evaluated CRM software for Mac users based on:
Price
Reliability
Contact management
Opportunity and lead management
Reporting tools
Customization tools
Ease of use
Customer support
Based on our research, we recommend Daylite as the best overall small business CRM for Mac users because of its macOS and iOS integration, responsive customer support, ease of use, and affordability. Here's how the six providers we evaluated stack up when compared against each other for price, features, and customer support.
Daylite: Best Overall Small Business CRM for Mac Users



Daylite is a Mac-specific CRM made exclusively for Mac, iPhone, and iPad that features an OS desktop app and integrates with Apple's native apps. It offers customizable sales pipelines, smart lists, email templates, and contact management tools. Daylite's CRM is designed specifically to provide Mac users the streamlined operating experience they expect from all their other Apple products.
| Daylite Strengths | Daylite Weaknesses |
| --- | --- |
| Built for Mac desktop and iPhone users | No Apple Watch integration |
| Highly customizable | Lacks real-time reporting tools |
| Wide variety of integrations and add-ons | No LinkedIn integration |
Daylite Pricing
The monthly plan is $29 per user, per month.
The yearly plan is $24 per user, per month.
A $22 per user, per month annual billing plan is available to customers upgrading to Daylite Cloud when the company ends support for its self-serve product in 2020.
Plans include access to all Daylite features and functionality.
Daylite Features
Mac iOS integration: Daylite's iOS app for iPhone includes access to customer contact history, calendars, tasks, projects, tracking, and collaboration tools.
Mac-specific desktop app: Daylite's desktop app integrates with Apple Mail on Mac and supports multitasking on iPad. It also includes an integration with Siri and the Notification Center.
Contact management: Daylite's contact management software for the Mac includes a contact history database with appointments, calls, emails, and notes.
Customizable: Many of Daylite's features are customizable, including forms, letter templates, contact roles and relationships, record categories and keywords, and opportunities.
Pipedrive: Best CRM for Mac With Highly Visual Pipeline Views


Pipedrive is a browser-based CRM that features a visual sales process, making information quickly available and easily understood. It's compatible with the Safari browser and offers an iOS app for iPhone and iPad. Features include a pipeline sales view, customizable dashboards, goal setting and tracking, and workflow automation, making it a good option for professionals who want at-a-glance deal management.
| Pipedrive Strengths | Pipedrive Weaknesses |
| --- | --- |
| Safari-compatible | Lacks iCloud integration |
| Robust iOS apps for iPhone | No Apple Calendar integration |
| Visual pipeline for tracking deals | Lacks Apple Watch app |
Pipedrive Pricing
Essential: $12.50 per user, per month. Includes customizable pipelines and deal management tools.
Advanced: $24.90 per user, per month. Includes workflow automation tools and a products catalog.
Professional: $49.90 per user, per month. Includes team management tools and a built-in calling feature.
Pipedrive Features:
Safari-compatible: Pipedrive's browser-based system works well with the Apple Safari web browser.
Customizable dashboard: Pipedrive offers a pipeline sales view and customizable dashboard to display just the information you want.
Integrated app: Pipedrive offers a useful iPhone app that automatically syncs with the browser-based CRM interface.
Great customer support: Pipedrive offers well-reviewed customer support via email and live chat.
For more reviews, visit our Pipedrive reviews page.
Gro: Best Apple CRM With Call-center Integration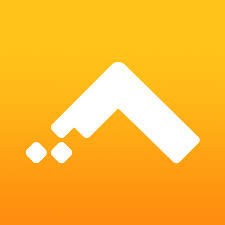 Gro is an iOS-based CRM with apps for iPhone, iPad, Apple TV, and Apple Watch. In addition to basic CRM functionality, it also focuses on call center management and tracking. Features include iCloud integration, the ability to add events to Apple Calendar, and import from Apple Contacts. This makes it a great option for Mac-friendly businesses that rely heavily on telesales.
| Gro Strengths | Gro Weaknesses |
| --- | --- |
| Limited cloud storage | Limited cloud storage |
| Integrates with iCloud | No desktop app |
| Easy-to-use interface | Lacks Apple Watch app |
Gro Pricing
Lite: $14.99 per user, per month. Supports one user and 2,500 contacts.
Basic: $24.99 per user, per month. Supports 25 users and 25,000 contacts.
Pro: $49.99 per user, per month. Supports unlimited uses and unlimited contacts.
Gro Features
Apple native integration: Gro features iCloud integration, the ability to add events to Apple Calendar, and import from Apple Contacts.
Call center management: Gro is a good choice for businesses that want an Apple CRM with built-in call center integration.
Email automation: Gro users can consider skipping a specific email marketing tool since Gro possesses a lot of the features needed to create email marketing campaigns.
Territory management: If your business has sales reps in the field, Gro's territory management functionality will help understand their performance better and customize your dashboards to get better metrics on individuals and regions.
Insightly: Best CRM for Mac With Project Management Integration

Insightly is a Safari-compatible CRM that also offers an iOS app for iPhone and iPad. In addition to providing basic CRM functionality like pipeline management and deal tracking, Insightly built-in project management functions are especially useful for product development and roll-out. This makes it a great option for creatives and consultants who want to be able to track the status of activities related to deliverables as well as those required to make the initial sale.
| Insightly Strengths | Insightly Weaknesses |
| --- | --- |
| Free-forever plan | Lacks territory management |
| Offers relationship linking to understand how contacts are connected | No expense tracking |
| Robust metrics and reporting | Limited customer support |
Insightly Pricing
Free: Supports two users. Includes contact, sales, and project management tools.
Plus: $29 per user, per month. Includes mobile app and customizable sales tools.
Professional: $49 per user, per month. Includes lead management and business automation tools.
Insightly Features
Free plan: Insightly offers a free limited features starter plan with no expiration date for businesses that want to try out their services.
Generous file storage: Even though Insightly doesn't integrate with iCloud, their in-app file storage plans are very generous, making the need for off-platform storage unnecessary.
Completely customizable dashboard: Both of Insightly's paid plans offer completely customizable dashboards so users can see only the information most important to them.
Lead routing and team management: Insightly's Professional plan offers sophisticated back-office tools to help manage your sales force and oversee complex, multipart sales funnels.
Zoho CRM: Best CRM for Mac With Social Integration

Zoho CRM is a team-optimized solution that is compatible with Safari and native OS features like Calendar and Contacts. It offers an iOS app for iPhone and iPad, with features that include email templates, customization tools, sales forecasting, configurable dashboards, and inventory management. This makes it particularly well-suited for Apple users tasked with measuring and monitoring deals resulting from social media interactions.
| Zoho CRM Strengths | Zoho CRM Weaknesses |
| --- | --- |
| Straightforward interface and navigation | Limited pipeline views |
| Unlimited users with all paid plans | No goal setting or tracking |
| Robust metrics and reporting | Customer support can be unreliable |
Zoho CRM Pricing
Free: Supports three users and includes mobile apps and document management.
Standard: $12 per user, per month. Includes custom dashboards and web forms.
Professional: $20 per user, per month. Includes process management tools and Google Ads integration.
Enterprise: $35 per user, per month. Includes built-in analytics and territory management.
Zoho CRM Features
Unlimited users: Zoho CRM stands apart from other tools in this space by offering unlimited users for all of their paid plans.
Social media integration: Zoho CRM has in-app integrations with Facebook and Twitter, making social media strategy possible on the platform.
Email marketing: This solution offers extensive email marketing options, including free email templates, lots of automation options, and drip sequences.
Sales forecasting: Zoho CRM has basic sales forecasting tools to help you predict your business performance in the coming quarter and year, thus making expense management easier.
HubSpot: Best No-frills CRM for Mac Users

HubSpot is an intuitive and user-friendly CRM that is Safari-compatible, offers an iOS app, and has features like email templates, contact management, and limited reporting. HubSpot features an iOS app and an easy-to-use set of core features like email templates, contact management tools, and reports. This makes HubSpot a great tool for budget-conscious teams looking for a better way to manage their connections than using Apple Contacts.
| HubSpot Strengths | HubSpot Weaknesses |
| --- | --- |
| Free for unlimited users | Limited customization options |
| Integrates with G Suite, Gmail, and Outlook | Minimal customer support |
| Features website activity tracker | Steep learning curve |
HubSpot Pricing
HubSpot supports an unlimited number of users for free and offers a number of sales, marketing, and customer service tools, like new contact activity history, team email, and external form tracking.
Additional functionality can be added on starting at $40 per month.
HubSpot Features:
Email automation: HubSpot offers excellent email scheduling options and templates to start your email marketing effort in the right direction.
Reporting dashboard: HubSpot offers a reasonably customizable dashboard for understanding company and individual performance.
Integrations: HubSpot integrates with Google's G Suite as well as the Instagram and Facebook ad platforms, so any contacts from these sources can be automatically imported into the CRM.
Bottom Line
CRMs for Mac users have features that work smoothly with Apple's native productivity tools like Calendar, Mail, and Siri. It should feature workflow rules, customization tools, and reports. Apple CRM should also be intuitive and have responsive customer support.
Businesses that want an easy-to-use Apple CRM built exclusively for Mac OS, iPhone, and iPad at an affordable price should take a look at Daylite. The company offers a 30-day free trial with no credit card required and a 90-day money-back guarantee. Visit Daylite's website for details.