Mobile customer relationship management (CRM) software allows salespeople to manage customer relationships on their smartphones by providing access to customer information, sales opportunities, and communication tools. We looked at dozens of apps for iOS and Android, and narrowed them based on overall features and cost to determine these top six mobile CRM apps.
Top 6 Mobile CRM Apps 2019
| Mobile CRM | Best For |
| --- | --- |
| | (Best Overall) Businesses wanting a robust mobile CRM with built-in VoIP calling. |
| | Businesses wanting a mobile CRM with a great user interface and visual pipeline management. |
| | Organizations that want a low-cost, mobile CRM for appointment-based field sales. |
| | Businesses needing access to advanced CRM features like territory management on the go. |
| | Companies wanting a free CRM for handling content marketing leads. |
| | Field sales teams needing end-to-end sales management, including invoicing, in a single application. |
How We Evaluated Mobile CRM Apps
Salespeople need a mobile CRM for access to synchronized calendars, contacts, deals, events, tasks, and analytics while they are in the field. Therefore, when considering mobile CRM solutions for small business, we looked at apps that are able to offer these functions at an affordable price and compared their overall CRM features and functionality, ease of use, user satisfaction ratings, technical support, and offline sync capabilities.
We compared each mobile app using the following criteria:
Contact and deal management: Salespeople spend most of their time interacting with contacts, and having easy access to the information you need is imperative in a mobile CRM app. We specifically looked at how easy it is to create, search, and organize both contacts and deals.
Integrated communications tools: Staying in touch with contacts and customers while in the field is one of the most valuable benefits of a mobile CRM, and we looked specifically at how well each handles sending emails and making voice calls.
Task management: Keeping organized on the go can be a challenge for salespeople, so we considered how each mobile app helps you create, organize, and manage tasks and activities throughout the day.
Price and pricing tiers: We compared each tool's price, including initial mobile app download cost as well as the availability and functionality of the app at each pricing tier.
Ease of use and user satisfaction: Since a mobile interface is much different than the experience on a desktop, we considered how features and the overall design contribute to ease of use and how well features are implemented for a mobile app.
Activity tracking: Salespeople need to be able to keep track of sales calls, appointments, follow-up notes, and customer conversations, so we compared how each tool allows you to log notes or other activities like emails and phone calls.
Calendars and mapping: We looked into calendar tools and mapping tools available within each app to help salespeople better plan field visits and meetings.
Sync and offline access: Being able to access your information, even if you're not connected to cellular or Wi-Fi service is important, so we looked at how the apps keep your data in sync and available to users on mobile devices when they are not connected to the internet.
"We are currently managing sales teams in nine separate locations. CRM-shared calendars, document templates, and email integration unite all team members and keep everyone up to date. Sharing selling patterns and processes allows our salespeople to see what works best and increases communication between the sales team and sales management."

– Ian McClarty, President and CEO, PhoenixNAP Global IT Solutions
Based on the criteria above, we have determined Zendesk Sell to be the best overall mobile CRM because of its available mobile features, positive user experience, and affordable price. Freshsales has great appointment and lead management capability, but its features work best for field sales or consulting businesses with longer sales cycles.
Best Overall Mobile CRM App for Small Businesses: Zendesk Sell
Zendesk Sell is a free mobile CRM app for iOS and Android devices, but requires a subscription to the desktop-based CRM starting at $19 per user, per month. Users can choose to pay for the highly-rated CRM core functionality only or add on feature bundles like phone call recording and mass email marketing campaigns. Zendesk Sell is the best overall CRM mobile app largely due to its highly intuitive mobile interface, as well as advanced features like built-in voice-over-internet-protocol (VoIP) calling.
Zendesk Sell Pricing
Zendesk Sell plans begin at a comparable $19 per user, per month, which includes contact management, deals, and mobile CRM app featuring click-to-dial calling and call recording. Plans that include tools like bulk emailing, sales forecasting, and lead scoring are available at $49 per user, per month and $99 per user, per month.
Zendesk Sell Tiered Features
| | Team | Professional | Enterprise |
| --- | --- | --- | --- |
| Price | $19/user per month | $49/user per month | $99/user per month |
| Contact Management | ✔ | ✔ | ✔ |
| Deals | ✔ | ✔ | ✔ |
| Client Project Workspace | ✔ | ✔ | ✔ |
| Products & Order Invoicing | ✔ | ✔ | ✔ |
| Email Integration (Includes Gmail) | ✔ | ✔ | ✔ |
| Call Recording | ✔ | ✔ | ✔ |
| Bulk Email Sends & Templates | | ✔ | ✔ |
| Sales Goals & Forecasting | | ✔ | ✔ |
| Multiple Sales Pipelines | | | ✔ |
| Unlimited Activity Reports | | | ✔ |
| Advanced Permissions | | | ✔ |
| Lead & Deal Scoring | | | ✔ |
Team
The Team plan costs $19 per user, per month and includes contact management, deals, and reporting features. The mobile app features built-in voice-over-internet-protocol (VoIP) calling and call recording, as well as easily accessible call scripts. Other mobile CRM apps like Freshsales and Pipedrive include click-to-call but use the phone's dialer and carrier services, whereas Zendesk Sell uses its own VoIP service.
Zendesk Sell is also a part of the overall Zendesk ecosystem of apps that include help desk, chat, knowledge base, and now a CRM. As a result, users can integrate their sales process and contacts within a robust suite of applications that help users manage the entire customer relationship. The Team plan specifically is ideal for small teams like consultants or service-based businesses.
Professional
The Professional plan is $49 per user, per month, and includes advanced features like sales forecasting, sales goals, and advanced analytics. Zendesk Sell also includes email features like mass emailing and unlimited email templates. While the Professional plan is one of the more expensive options on this list, the mobile and desktop user interfaces are more intuitive and updated than many of its competitors, making it easier to configure reporting and dashboards.
Zendesk acquired BaseCRM to specifically target larger business customers with a complete productivity, competing directly with both Salesforce and Zoho. The Professional plan is a good choice for larger teams who want in-app calling, a powerful, well-designed mobile app for their field sales reps, and want to integrate their entire customer relationship within one software ecosystem.
Enterprise
The Enterprise plan provides users with the ability to add additional sales pipelines, a product catalog, and lead and deal scoring for $99 per user, per month. It also includes the ability to create customized call scripts for sales reps to use as they interact with prospects and leads. The Enterprise plan offers some of the most advanced CRM options we looked at, and more directly competes with Salesforce Professional than the other CRMs on this list.
Field sales teams will find that the mobile app calling and call scripts are valuable tools for connecting with a large number of prospects, and the overall integration with Zendesk makes this a good fit for mid-sized and larger business-to-business sales teams, especially if they currently use Zendesk software for other aspects of managing customer experiences.
What Zendesk Sell Is Missing
Zendesk Sell's workflow tool is not as customizable as tools like Freshsales, Pipedrive, and Zoho. Though the CRM gives users the ability to manage products and price books, there is no way to track or forecast deals with recurring monthly sales. There is also currently no way to add contacts directly from a phone book, as is offered by Insightly, though that feature is now in development.
What Users Think About Zendesk Sell
Users of Zendesk Sell say the mobile app is intuitive and love its integrations, and particularly like being able to use the app for calling. They also like the ability to work offline versus other products that require an internet connection. They do, however, wish CRM settings could be changed using the mobile app rather than requiring you to log in to the desktop version. Be sure to check out what other customers think on our review page.
Best Mobile CRM App for Visual Pipeline Management: Pipedrive
Pipedrive offers a mobile CRM app and cloud-based CRM starting at $12.50 per user, per month. The mobile app includes note-taking with active sync, call tracking, contact mapping, and lead management. Pipedrive's mobile deal overview makes it easy to manage your sales pipeline at a glance, making it best for individuals or organizations that want a visual pipeline to manage their sales funnel on the go.
Pipedrive Pricing
Pipedrive's mobile app is free to download for iOS and Android, but requires a subscription to Pipedrive's cloud-based CRM. Its subscription plans range between $12.50 per user and $62.50 per user, but Pipedrive offers a free trial, giving you the opportunity to test it out before you buy.
Pipedrive Tiered Features
| | Silver | Gold | Platinum |
| --- | --- | --- | --- |
| Pricing | $12.50/user per month | $24.20/user per month | $62.50/user per month |
| Storage | 2GB/user | 5GB/user | Dedicated storage |
| Contact Management | ✔ | ✔ | ✔ |
| Web-to-Lead Capture | ✔ | ✔ | ✔ |
| Lead Scoring | ✔ | ✔ | ✔ |
| Activity Feed | ✔ | ✔ | ✔ |
| Sales Pipeline Tracking | ✔ | ✔ | ✔ |
| Customized Sales Processes | ✔ | ✔ | ✔ |
| Opportunity Management | ✔ | ✔ | ✔ |
| Configurable Dashboards and Reports | ✔ | ✔ | ✔ |
| Product Statistics | | ✔ | ✔ |
| Email Tracking | | ✔ | ✔ |
| Meeting & Task Scheduler | | ✔ | ✔ |
| Advanced Reporting | | | ✔ |
Silver
The Silver plan costs a competitive $12.50 per user, per month and includes Pipedrive's signature visual pipeline, formatted to fit within the palm of your hand, as well as seamless integration with the mobile app. Users can access their contacts and to-do lists, log conversations and notes, and see lead insights at a glance. However, the Silver plan lacks more robust reporting features, like product statistics, found in its higher-tiered plans.
As a result, the Silver plan is best for businesses that are looking for a way to better manage their leads as well as their contacts while in the field. It is also best for teams that do not require more advanced reporting features like product statistics.
Gold
The Gold Plan adds email tracking capability to Pipedrive's contact management platform. The plan also provides account insights gleaned from public profiles and lead scoring, which can help you better focus your follow-up efforts on the leads who are most ready to buy. It also offers insights into your products, such as sales splits and average discount.
At $24.20 per user, per month, the Gold plan is best for teams that want to take advantage of Pipedrive's visual pipeline requiring additional analytics. It is also best for those who want a mobile CRM that will automatically update contact profiles based on social profiles.
Platinum
The Platinum plan offers the same features as the Gold plan, but includes additional sales forecasting functionality and advanced reporting features for $62.50 per user, per month. The Platinum plan also lets you set specific permissions based on roles and access to live phone support.
As the Platinum's chief benefit over the less expensive plans is its additional analytics, role-based permissions, and support, it is best for hierarchical teams. It is also best for teams that have truly unique requirements for sales management. Read our article on sales management strategies for tips on how to make your hierarchical team a quota-busting machine.
What Pipedrive Is Missing
Pipedrive lacks lead assignment and lead-based routing functionality (which makes it less suited for account-based sales requiring multiple points of contact), and also lacks push notifications like those offered by the Freshsales app. The mobile app also does not currently sync with MS Exchange calendars, though that feature is currently in development.
What Users Think About Pipedrive
Users report the Pipedrive app can be frustratingly slow, especially if it is set up to work with an entire company's data, which is what cost Pipedrive the overall best ranking. To counter this issue, they recommend you set up the app to load an individual user's data only. Otherwise, they report the user interface is easy to use with an attractive layout.
Best Mobile CRM App for Field Appointment Sales: Freshsales
Freshsales is a mobile CRM app and a customizable, browser-based CRM that is completely free to use for basic contact management in the office or on iOS or Android phones. Its calendar displays all your tasks and appointments in a single calendar view, and you can make calls or send emails without leaving the app. The app even works with Uber. Its low price and great features make it the best mobile CRM for growing appointment-based field sales teams.
Freshsales Pricing
Freshsales offers four tiered pricing plans, including a free plan with unlimited users and basic contact management capabilities. Advanced workflows, lead assignment routing, automated lead scoring, and advanced reporting features are available in paid plans ranging from $12 per user, per month to $49 per user, per month.
Freshsales Tiered Features
| | Sprout | Blossom | Garden | Estate |
| --- | --- | --- | --- | --- |
| Price | Free for unlimited users | $19/user per month | $25/user per month | $49/user per month |
| Contact Management | ✔ | ✔ | ✔ | ✔ |
| Mobile App | ✔ | ✔ | ✔ | ✔ |
| Built-in Calling | ✔ | ✔ | ✔ | ✔ |
| Deals | ✔ | ✔ | ✔ | ✔ |
| Pipeline Management | | ✔ | ✔ | ✔ |
| Lead Scoring | | ✔ | ✔ | ✔ |
| Advanced Reporting | | | ✔ | ✔ |
| Lead Assignment | | | ✔ | ✔ |
| Smartforms | | | | ✔ |
| Reporting Dashboard | | | | ✔ |
Sprout
Sprout is an entry-level free plan that provides an unlimited number of users with access to basic contact and deal management features. This separates it from the majority of other free plans offered by products on this list, with the exception of HubSpot. However, its biggest advantages are the lead scoring features as well as the built-in call and call tracking functionality within the mobile app.
The Sprout plan a great choice for smaller teams that primarily need a way to organize leads and contacts and want to stay on top of sales opportunities, but don't need advanced features like Kanban-style deal stages and automated lead scoring. Freshsales also benefits from a growing ecosystem of software for help desk, live chat, marketing automation, and a robust library of third-party integrations.
Blossom Plan
The Blossom plan costs $12 per user, per month, which is comparable to other entry-level paid plans, including that of Zoho and Pipedrive. In addition to the basic contact management tools found in the Sprout plan, users also get the ability to manage email communications better, using templates for common email responses, email tracking, and bulk email campaigns. The Blossom plan also adds the ability to manage your pipeline using a Kanban-style board view.
Compared to other entry-level plans, Freshsales adds a lot of functionality around tools that help you communicate and nurture leads. This makes the Blossom plan ideal for both freelancers and small sales teams looking for a reliable entry-level mobile CRM that includes lead scoring and email tracking features.
Garden Plan
The Garden plan begins at $25 per user, per month and adds team and territory management features. Users can assign leads based on geographic area or industry by creating rules that identify and route leads to the appropriate reps automatically. Additionally, the Garden plan makes it easy to manage and monitor your sales team performance with unlimited custom reports.
Only Salesforce Essentials offers similar lead assignment and lead routing features at this price point, which makes the Garden plan a good value compared to mid-level plans from other providers. It also includes call forwarding and call transfer features that, along with the advanced reporting tools, make it a powerful solution for multi-user sales teams that don't need extensive customization but do want to implement a degree of territory management.
Estate Plan
The Estate plan, costing $49 per user, per month, adds reporting dashboards and customized sales processes. In addition, users can incorporate the activity of their contacts on their website into lead scoring, which isn't available on lower-level plans. Freshsales also offers profile enrichment in this plan, which auto-populates social media and publicly available information into your contact profiles, saving manual data entry time.
The Estate plan is slightly more expensive than the relatively comparable Zoho Enterprise plan. However, it includes features that are not available in Zoho in any plan, such as the app calling feature and email scheduling. Freshsales also benefits from deep integration from one of the most intuitive help desk tools in Freshdesk, which directly competes with Zoho's Desk, Zendesk, and Salesforce's Service module.
What Freshsales Is Missing
Freshsales offers a mapping tool to help you find directions to your customer when you are on the road, but the mobile app does not automatically locate other nearby contacts like Pipedrive does, which can help you better prepare for visits in the field. It also does not include information such as product statistics, like Pipedrive, Zendesk Sell, and Zoho do.
What Users Think About Freshsales
Users of Freshsales' mobile app love how it logs calls from mobile phones, but wish it could also sync with Google Contacts and offered more reporting features. Users have reported that the app lacks functionality when offline and email notifications lack subject lines, but otherwise like its user interface and the responsiveness of the development team.
Best Mobile CRM App for Territory-based Teams: Salesforce Essentials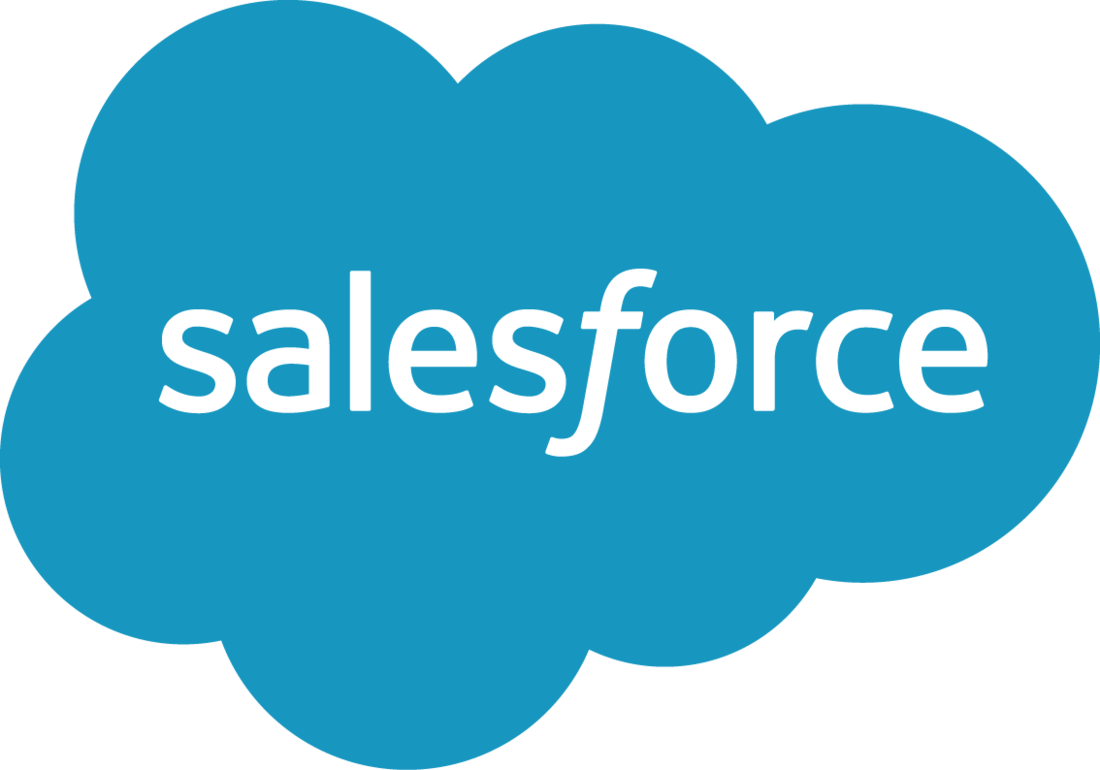 Salesforce Essentials is a powerful CRM with features like contact management, sales opportunities, mass emails, and customer service ticketing starting at $25 per user, per month. The Salesforce ecosystem offers an extensive suite of software, including support, marketing automation, ecommerce, and analytics apps. However, its rules-based territory assignment makes it particularly ideal for small businesses with territory-based sales teams.
Salesforce Essentials Pricing
Salesforce Essentials is $25 per user, per month for up to 10 users, which includes both the sales and service modules. Salesforce also offers the Professional edition for $75 per user, per month, which includes advanced features like lead scoring, forecasting tools, and campaigns. Salesforce offers a 14-day free trial of the Essentials plan.
Salesforce Essentials Tiered Features
Essentials

Professional

Price

$25/user per month
(maximum 10 users)

$75/user per month

Contact Management

✔

✔

Mass Email

✔

✔

Lead Capture

✔

✔

Mobile App

✔

✔

Customer Support Cases

✔

✔

Customizable Sales Process

✔

✔

Lead Scoring

✔

Sales Forecasting

✔

24/7 Phone Support

✔

Lead Registration

✔

Permissions & Roles

✔
Salesforce Essentials
Sales Essentials is $25 per user, per month and includes contact management, sales pipelines, deals, and mass email features for up to 10 users. Essentials is built on Salesforce's Lightning platform, which is a much more intuitive and user-friendly interface than the Classic version. In addition, the Essentials plan includes the Service module, allowing small businesses to manage both the sales process as well as customer support cases from the well-designed mobile app.
Salesforce's entry-level plan is more expensive than other options on the list. However, it includes a comprehensive set of advanced CRM features, including territory management and automated lead assignment. While Salesforce does not offer a free plan, Essentials is ideal for businesses but needs a robust set of CRM features to manage sales leads across different geographic territories or industries.
Salesforce Professional
Salesforce Professional is $75 per user, per month, offers more of the advanced features people associate with Salesforce, and is the CRM platform used by more businesses than any other option. Its advanced features include lead scoring, sales forecasting, and advanced reporting and permission features.
This plan includes more functionality than any of the other options we reviewed, although it is also the most expensive option we considered. As a result, the Professional plan is best for larger sales teams, especially those with territory-specific sales representatives or established business-to-business (B2B) sales teams that manage high-level sales opportunities needing a reliable cloud-based application.
What Salesforce Essentials Is Missing
The Salesforce Essentials plan does not allow you to add more than 10 users to your account, requiring an expensive upgrade to the Professional Edition for larger teams. Salesforce Essentials also lacks rules-based lead scoring, and product and invoicing features, both of which are found in other CRMs on this list.
What Users Think About Salesforce Essentials
Users give Essentials high marks for the Lightning user interface, saying it is far more intuitive than the legacy Salesforce Classic interface, and rate it highly for advanced features and customization options. However, users note that Salesforce requires more setup and training than options like HubSpot and Freshsales, making it less accessible for teams without dedicated tech or administrative support. Visit our complete Salesforce review page for more user reviews.
Best Free Mobile CRM With Lead Generation Tools: HubSpot
HubSpot CRM is a free contact management application with advanced functionality like smartform lead capture, a chat widget, and customer support ticketing as well as email tracking and deal management. It can also be integrated with the Sales and Marketing Hubs for additional automation features. Overall, HubSpot is a powerful CRM for service-based brands that use tactics like blogging, landing pages, and social media to generate leads.
HubSpot Pricing
HubSpot CRM is free and includes many common CRM features like contact management, deal management, and email marketing. HubSpot also offers additional sales and marketing functionality through the Sales Hub and Marketing Hub, which range from $50 per month to $800 per month depending on the specific features added.
HubSpot Features
HubSpot CRM includes features like lead capture, contact management, email templates, and tracking. It offers innovative features like a live chat widget on your website to capture leads. HubSpot also uses a tracking code on your website to both track visitor activity as well as identify the networks of prospects who visit your site, even if they don't fill out a form, providing you a list of organizations your sales team can contact.
Its mobile and desktop features include:
Form-based Lead Capture
HubSpot CRM includes the ability to embed forms on your website or capture data entered into existing website forms using a tracking code. While this feature can be found in other CRMs, most do not offer them in their free versions. Contacts captured as leads can then be entered into automated marketing campaigns, making HubSpot an economical option for businesses that use landing pages to generate leads.
Contact Management
HubSpot CRM includes the ability to organize contacts by company and provides insights such as a newly added contact's recent activity on your website. As a cloud-based CRM, HubSpot also auto-enriches profiles based on information it pulls from social profiles and information it knows about companies. HubSpot also scores leads based on both profile information and website activity, which is something other free options offer only in a limited manner.
Lead & Task Management
HubSpot CRM gives you the ability to schedule tasks for later follow-up and allows you to create workflows to handle regular marketing tasks. Compared to other free plans available from the options on this list, these tools are more intuitive in moving leads through the sales process. HubSpot also includes a free embeddable chat tool that allows you to use conversational bots to prequalify leads that engage on your website, similar to Freshsales' Freshchat feature.
Mobile App-specific Features
HubSpot's mobile CRM app includes many useful features for field sales reps, including an integrated business card scanner, advanced analytics for your email marketing drip campaigns, call logging, and website chat monitoring. While some of these features are available in other CRMs, none of them contain the same level of functionality in a free CRM plan.
What HubSpot Is Missing
HubSpot does not include some of the more robust features found in the paid plans for CRMs on this list. Features like workflow management or marketing automation are missing unless you also subscribe to either Sales Hub or Marketing Hub. In addition, HubSpot also offers only limited customer support on the free plan.
What Users Think About HubSpot
HubSpot CRM users especially like how easy it is to use, and like the extent of the features available to free users. HubSpot CRM users also like the extensive library of sales and marketing educational tools available to customers. Some users do mention that they wish the product offered more reports and customization. You can read more on our HubSpot CRM review page.
Best CRM With an Integrated Productivity Suite: Zoho CRM
Zoho CRM is a robust contact management tool that makes it easy to move leads and deals through your sales pipeline. It is a part of a complete software suite that includes business email and office tools like word processing software. The mobile app allows you to keep your business organized on the go, with a free-forever plan in addition to paid plans starting at $12 per user, per month. This is best for those needing a mobile app and productivity suite.
Zoho CRM Pricing
Zoho CRM offers a free plan with core contact management, search filters, and email templates for up to three users. Paid plans range from $12 to $35 per user, per month, and add advanced customization, reporting, and lead generation functionality, including social media lead capture.
Zoho CRM Tiered Features
| | Free | Standard | Professional |
| --- | --- | --- | --- |
| Pricing | Free for 3 users | $12/user per month | $20/user per month |
| Storage | 1 GB | 1 GB + $4/month per 5GB | 1 GB + $4/month per 5GB |
| Advanced CRM Customization | Not Applicable | 10 fields per module | 150 fields per module |
| Contact Management | ✔ | ✔ | ✔ |
| Task, Events, Call Log & Notes | ✔ | ✔ | ✔ |
| Email Templates | ✔ | ✔ | ✔ |
| Advanced Filters | ✔ | ✔ | ✔ |
| Workflow Automation | ✔ | ✔ | ✔ |
| Web-to-Lead and Web-to-Contact Forms | ✔ | ✔ | ✔ |
| Social Media Integration | ✔ | ✔ | ✔ |
| Team Collaboration | ✔ | ✔ | ✔ |
| Reports | ✔ | ✔ | ✔ |
| Dashboards | | ✔ | ✔ |
| Website Visitor Tracking | | ✔ | ✔ |
| Quotes, Orders, and Invoice Management | | | ✔ |
| Support Management | | | ✔ |
| Sales Signals | | | ✔ |
| Social Media Lead Capture | | | ✔ |
Free
Zoho CRM's free-forever plan includes contact and deal management for up to three users, web forms, and basic reporting you can access from anywhere via the cloud. Users on the free plan can also integrate their social media accounts, a feature not available on the other free options on this list, other than HubSpot. While the free plan does allow users to create a single workflow automation, the customization options are more limited than on Freshsales' free-forever plan.
The Free version also integrates with the overall Zoho ecosystem. One Zoho account gives users free access to additional productivity tools like document creation and storage, email, and document signing. The free plan is a good fit for individuals and freelancers who want to manage contacts and consolidate their productivity tools into one software solution.
Standard
The Standard plan is $12 per user, per month and includes the contact management tools found in the Free plan while adding the ability to create custom fields, performance dashboards, bulk email sending―up to 250 per user, per month―and website visitor tracking. The social media integration allows you to create custom lead generation filters based on comments, mentions, or other engagements, features that aren't available in the other options on this list.
This plan also includes both sales forecasting and email insights, features that provide sales teams with valuable analytics about their sales process and lead engagement. All of these features make the Standard plan a good choice for small businesses that market and generate leads through social media and are looking for a robust tool to manage their sales process.
Professional
The Professional plan costs $20 per user, per month and adds advanced features like unlimited custom reporting, Sales Signals, and lead assignment rules. The Sales Signals feature is unique to Zoho in that it sends real-time notifications of various customer activity like opening emails, social media interactions, and website activity. The Professional plan also includes unlimited customized dashboards for quick access to important information.
In addition, the Professional plan includes product catalogs, sales quotes, order management, and invoicing, features which make it a great choice for business-to-consumer (B2C) businesses, including contractors and landscape maintenance firms. Plus, the integration with Zoho Books means that businesses can keep all of their sales quotes, purchase orders, and invoicing within one software ecosystem, and streamline their order management process.
What Zoho CRM Is Missing
Zoho CRM lacks a built-in VoIP calling feature like what is found in Zendesk Sell. Zoho also lacks the sales pipeline customization found in Salesforce, Freshsales, and Pipedrive, and lacks two-way integration with third-party tools like Mailchimp and Shopify, especially in lower-priced plans.
What Users Think About Zoho
Zoho CRM users give it positive reviews for its overall software ecosystem, especially productivity software, as well as the fact that there are no annual commitments like some providers require. They also appreciate that the integrations make it easy to streamline processes and common tasks. One area that reviewers expressed frustration with is Zoho CRM's customer service response times. You can read more on our Zoho review page.
Bottom Line
Mobile CRM apps allow sales teams to manage customer relationships, contacts, deals, events, and tasks on the go. All of the options on this list are great choices for small business sales teams, depending on your specific needs. As a result, giving a mobile CRM a try can help you be more likely to hit your annual sales quotas.
After reviewing more than twenty products of various price points and added functionality, we determined Zendesk Sell to be the best overall mobile CRM for its features, user interface, positive user experience, and affordable price. You can give Zendesk Sell's more advanced functionality a try by downloading the app or signing up for a free 14-day trial.