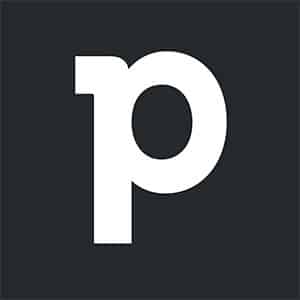 Pipedrive is a customer relationship management (CRM) software that offers visual pipelines and sales process automation. It features lead and deal management, communications tracking, and customizable reporting tools. The platform also has an extensive third-party software integration that enables sales teams to synchronize customer information and calendars.
What We Recommend Pipedrive For
Pipedrive's features are designed for sales teams that are looking to simplify their sales workflows with visuals and automation. With Pipedrive, businesses can streamline various critical tasks, such as lead routing, project management, and accounting.
Sales teams that require visuals in interpreting key business metrics: Pipedrive allows users to create visual pipelines and customize reporting dashboards. By simplifying complex data, it becomes easier to digest, enabling the team to focus on producing results. These capabilities make Pipedrive one of our top picks for the best simple CRM systems.
Real estate professionals that source leads from Zillow and Trulia: Since Pipedrive's vast selection of third-party software integrations include Zillow and Trulia, it is also beneficial for real estate agents. Agents can source and sync their leads, optimizing the way they generate more potential clients. Because of these integrations, Pipedrive made it to our list of best real estate CRMs.
When Pipedrive Would Not Be a Good Fit
Sales teams that make large volumes of outbound calls: Although Pipedrive features an extensive set of CRM tools, its caller functionality is available only in the two most advanced plans. If a caller feature is a vital part of your sales process, you might want to check out Freshworks CRM, which provides a built-in phone system with toll-free numbers.
Small businesses looking for a free CRM solution: Pipedrive does not offer a free plan. Furthermore, startups and small businesses may find its pricing on the more expensive side. If you're looking for a free CRM, HubSpot CRM would be a good fit. You can also check out how Pipedrive stacks up against HubSpot CRM.
Pipedrive Overview
| Pipedrive Pros | Pipedrive Cons |
| --- | --- |
| Extensive third-party software integrations | Does not offer a free plan |
| Customizable reporting dashboards | Phone support limited to the Enterprise plan |
| Easy to set up | Lead generation tools cost extra |
| Provides visual pipelines | |
Pipedrive Pricing
Pipedrive offers four paid subscription plans:
Essential: $15 per user, per month
Advanced: $29 per user, per month
Professional: $59 per user, per month
Enterprise: $99 user, per month, billed annually (minimum of 10 users)
Free trial: 14 days
Plans

Essential

Advanced

Professional

Enterprise

Monthly Pricing

($/User/Month)

$15

$29

$59

N/A

Annual Pricing

($/User/Month)

$12.50

$24.90

$49.90

$99

Workflow Automation

N/A

Up to 30 tasks

Up to 60 tasks

Up to 100 tasks

Customer Support Channel

Chat

Chat

Chat

Chat and phone

Deal Management

✔

✔

✔

✔

Customizable Pipelines

✔

✔

✔

✔

Email Inbox

✔

✔

✔

✔

Two-way Email Sync

N/A

✔

✔

✔

Email Open and Click Tracking

N/A

✔

✔

✔

Group Emailing

N/A

N/A

✔

✔

eSignatures

N/A

N/A

✔

✔

Caller

N/A

N/A

✔

✔
Pipedrive Add-ons
Leadbooster (lead generation tools): $32.50 per company, per month
Web Visitors (identifies website visitors): $41 per company, per month
Essential
The Essential plan includes Pipedrive's basic set of tools for deal management. These tools include deal management, customizable pipelines, contact management, deal and activity reports, and a visual dashboard.
Advanced
The Advanced plan adds more automation functionalities to your sales process, including two-way email synchronization, duplicate field merging, and smart contact data. It also offers additional features like customizable email templates, open and click tracking, sales documents, and customizable signatures.
Professional
The Professional plan includes features that would improve collaboration within your team. Among these are unlimited visual dashboards, revenue forecast reports, and team management tools.
Enterprise
The Enterprise plan has all of the lower plans' features, as well as personalized onboarding and customer support via phone.
Pipedrive Features
Pipedrive's features are designed to simplify and streamline your sales teams' processes. It also helps you determine which deals you need to focus on, track your team's performance, and predict revenue.
Here are some features worth mentioning:
Mobile apps: Enable you to manage your pipelines, appointments, and communications on the go. It is available on both Android and iOS.
Privacy and security: Ensures that your contacts' data is protected. It includes tools for monitoring data access, user permissions, two-factor authentication, and data encryption.
Third-party software integrations: The platform integrates with more than 200 third-party software, including Trello, Slack, PandaDoc, Asana, and Xero. You can also build custom integrations using its application programming interface (API).
Below is a closer look at Pipedrive's key features: lead and deal management, communications tracking, automation, and reporting.
Pipedrive Lead & Deal Management
Visual sales pipeline
Chat
Data fields
Pipedrive's lead and deal management features have tools to generate and nurture leads. Once leads are generated by the webforms, you can then manage customer data and communications.
The platform enables you to tailor-fit your sales pipelines and data fields to match your sales processes and goals. Furthermore, the highly visual nature of these pipelines also makes it easier to view and manage deals. The platform automatically places urgent or overdue appointments at the top of the list. It highlights rotting deals (deals that have had no progress for a certain period of time) in red to indicate that they need urgent attention.
Its leads inbox allows you to consolidate all chats and interactions with each of your leads and schedule future calls, emails, and custom activities. You can also create personalized labels to identify contacts that you want to prioritize.
Pipedrive Communications Tracking
Contact management
Caller
Scheduler
Email inbox
Activity calendar
Sales docs
With Pipedrive, you can import and manage your contacts, handle all emails, calls, appointments, and documents, and see a visual history of all your lead interactions.
The platform's email inbox optimizes your email campaigns with features like email templates, bulk emailing, and two-way email synchronization. Its open-and-click tracking gives you real-time updates, so you can send immediate and personalized follow-ups.
Its caller enables you to make outbound calls within the platform. These calls are recorded and automatically logged as completed in your deal management tool.
The scheduler helps you find the best times for your meetings by allowing you to set your available times and let the meeting participants choose their preferred time slots. The calendar shows all your scheduled calls and meetings, and updates automatically when you complete deals.
The platform also allows you to store important sales documents, such as quotations, forms, proposals, and contracts. It streamlines your document processing with data auto-fill, document open notifications, and e-signatures.
Pipedrive Automation
Sales assistant
Smart contact data
The platform streamlines your workflow by allowing you to set trigger actions that would initiate repetitive tasks, such as sending personalized emails and creating follow-up activities. This functionality lets you focus on higher-priority tasks.
When you have new leads in the system, you can automatically gain more information about them using the smart contact data tool. This feature acquires web data about your contacts and adds it to your database. It also enables you to screen your leads and identify which ones are worth prioritizing.
The artificial intelligence (AI)-driven sales assistant analyzes your sales processes and gives you performance-based tips, recommendations for automation, and report graphs.
Pipedrive Insights & Reports
Customizable reports
Goal tracking
Pipedrive's reporting tools enable you to create reports that are suited to your sales processes and are easier to view. You can customize it to display your performance on leads, deals, revenue, activities, or any custom key performance indicators (KPI) you use. Its interactive dashboards also show these KPIs in one view.
Ease of Use
Drag-and-drop pipeline customization
User-friendly interface
Aside from having an eye-friendly interface, its pipeline and dashboard are customized using a drag-and-drop editor.
Pipedrive Alternatives
| | | |
| --- | --- | --- |
| Best for: Businesses needing a scalable CRM with free and affordable paid service plans | Best for: Businesses looking for a solid CRM with a top-notch mobile app | Best for: Businesses wanting a free, no-frills CRM with basic features for unlimited users |
| Starting price: Free or $19 per month | Starting price: Free or $19 per user, per month | Starting price: Free or $50 per month |
What Users Think of Pipedrive
Most of Pipedrive's users are happy with the platform's user-friendly interface and customizable pipelines. At the time of publication, Pipedrive has the following scores on popular user review sites:
When reading through user reviews, here are some of the most prominent trends observed:
| Users Like: | Users Don't Like: |
| --- | --- |
| User-friendly interface | Limited reporting tools |
| Customizable sales processes and pipelines | Mobile app is not as functional as desktop version |
| Intuitive pipeline overview layout | |
| Extensive third-party software integrations | |
Bottom Line
Pipedrive has highly visual and customizable sales pipelines and reports, simplifying the user experience and streamlining sales processes. It also offers workflow automation that eliminates the need to manually update sales pipelines and calendars whenever a task is completed. Sign up for its 14-day free trial to see how it can benefit your business.