How to Choose a CRM System (+ Free Template)
This article is part of a larger series on CRM.
An excellent customer relationship management (CRM) system helps businesses efficiently manage customer data and streamline sales processes. However, choosing the right provider entails a careful decision-making process to maximize your time and financial investment. Various aspects, including pricing, features, ease of use, and your own business objectives, must be considered before committing to a provider.
Pro tip: Remember, you don't necessarily have to choose the most advanced CRM on the market. Ensure you pick a provider that best suits your business needs and is aligned with your budget and priorities.
Thank you for downloading!
💡 Quick Tip:
CRMs like Zoho CRM provide an intuitive all-in-one solution that offers lead and opportunity management, Kanban-style pipelines, and excellent analytics tools. It also offers a free plan and a range of affordable pricing options.
Visit Zoho CRM
After downloading our guide, follow these six essential steps to help you stay organized with your CRM selection process:
Step 1: Understand Your Business Goals & Requirements
If you're searching for and choosing a CRM system, chances are you want to address specific business requirements or solve existing operational problems. These could include efficiently tracking your leads and monitoring your monthly sales. To find the best CRM for your business, set objectives and think about the pain points you want your new CRM to address.
Before you begin the selection process, look at your yearly business performance reports and review the goals you've set for your company moving forward. Ideally, you should identify goals in the coming one to two years. These can range from growing your sales to expanding your product portfolio.
Pro tip: The best goals are specific, measurable, achievable, relevant, and time-bound (SMART). Read our article on utilizing SMART goals. You'll also find useful examples and our free downloadable template.
After identifying your goals, think about the tools your team needs to reach them. For instance, if one of your business goals is to improve the efficiency of your sales team, then a business need could be a CRM tool that includes workflow automation features. If a business goal is to establish sales goals for your team, then a business need could be a CRM tool with sales forecasting tools. This process is also known as defining your CRM strategy.
Jump-start the thought process of this step by reviewing the features and functionality of CRM solutions to prompt business need suggestions. In step three, we'll discuss some fundamental CRM features to consider for this exercise.
For more in-depth instructions on how to identify the best features and functionality in support of your business goals, check out our guide to creating a CRM strategy, which also includes a free worksheet.
Step 2: Gather Input From Various Teams & Departments
For a CRM ecosystem to work seamlessly, various teams that will use it—including sales, marketing, and service—should have input in the decision-making process. While the sales team usually drives the use of the CRM, it is essential to ask for feedback from all potential users so that you arrive at a decision that benefits the team as a whole.
For example, if your marketing, customer service, and accounting departments will use the new CRM, they're likely to have different requirements and feature requests than your sales reps. Getting feedback from all relevant teams before choosing a CRM system helps ensure various teams will work together in a centralized system.
Page two of our guide includes a list of important features and a space where different teams can provide their input to give you a comprehensive picture of how they will use the CRM. This ensures the CRM software you select includes all the essential tools your team requires. It also saves you from paying for features no one will use.
Step 3: Make a List of the Essential Features You Need
Once you've reviewed your company goals and needs and asked teams for their feedback, it's time to put together a CRM checklist of features you need in a provider. You can even create two: a must-have feature list and a nice-to-have feature list. Use the sorting and filtering tools on page two of our guide to automatically create these lists for you.
When creating your feature lists, there are two areas you don't want to skimp on: data security and customer support. When selecting a CRM provider, make sure it includes features to keep your data safe, like two-factor authentication and advanced user permissions. It must also be backed by reliable customer support that's easily accessible across multiple channels. It should even offer live chat, email, and phone support so that technical assistance is available when you need it.
Feature Wish List
This list contains mission-critical CRM software feature requirements, determining the difference between a successful CRM implementation and one that falls short. This list includes robust contact management tools to keep your growing database of customers and clients organized. It can also contain excellent sales forecasting features, helping you create realistic revenue targets. Some of the most common and essential CRM features include the following:
No matter what your must-have feature list includes, be sure it takes into account all the teams and departments that provided input during the initial research phase. While accommodating all requests may not be possible, keeping a list on hand ensures all teams are equitably considered.
Nice-to-have Features
This list includes a log of features useful to have in a CRM solution but that won't impede the ability to reach business goals if they're missing. List features like team collaboration tools, storage capabilities, and time tracking. These are functionalities that you may not need or are already being addressed by other apps you're using.
Keep in mind that many CRM platforms offer tiered pricing, so nice-to-have features excluded from your initial purchase may be available with higher service plans as you grow.
Step 4: Decide on the Type of CRM Suitable for Your Business
Getting input from various teams on what kind of tools and features they need helps you decide on the type of CRM suitable for your business requirements. There are three CRM solutions: operational, analytical, and collaborative.
Operational CRMs automate your business and sales processes to save time and effort. Analytical CRMs focus on gathering data and analyzing it to help you deliver excellent service to your customers. Collaborative CRMs‌ bring together your sales, marketing, and service teams to help you better understand your customers' needs.
You should also identify if you need an industry-specific CRM, as this can help eliminate some CRM solutions right off the bat. Industry-specific CRMs offer niche tools to help particular business types, including insurance, healthcare, real estate, and hospitality.
Below is a quick comparison of what makes these two kinds of CRM systems different from each other:
Step 5: Research the Best CRM Providers That Match Your Needs & Budget
Armed with interdepartmental input and lists of features you're looking for, it's now time to research which CRM options on the market best meet your needs. Take a three-pronged approach to narrow your options down, and decide which ones to test drive.
Get word-of-mouth referrals: Ask peers, colleagues, and other business owners what CRM they use and if they're happy with it. Find out what they consider to be its pros and cons—and whether they'd recommend it to you or not.
Read trade magazines and websites: Online and print publications related to your business or trade can be a great source of information and give you an idea of what CRM software is popular in your industry.
Check user reviews: One of the best ways to assess if a CRM is worth considering is by reading existing online reviews from its customers.
Sign Up for Free Trials & Live Demos
Most CRM companies offer free software trials so that potential customers can try them before purchasing. The best free trials provide access to all features, allowing for a full assessment and giving enough free trial days for you to get a thorough sense of the product.
A productive way to maximize free trials is to assemble a trial team that's composed of members from various teams who will use the CRM. Ask one or two members of each department to participate in the free trial run so that you can gather well-rounded feedback from your end-users.
Things to look for during a CRM trial period:
Do the features work as described?
Is the CRM easy to use regardless of technical knowledge?
Are the mobile apps full-featured enough to be useful in the field?
Is there any noticeable lag in the software?
Is the user interface intuitive?
Pro tip: Free trials are often designed to showcase a CRM's premium features, helping upsell the platform. Check which features are available in the lower-priced plans, and take a few days to test whether you can get by with only those features before trying a higher-priced plan. This helps prevent signing up for services you don't need.
While doing the free trial run, you can also request a live demo from the CRM provider and ask the members of your trial team to attend. This allows your team to ask questions about the software and learn about its features. Most CRM providers are happy to do this as it gives them an opportunity to show you how the various features work and explain the differences between the pricing tiers.
Research CRM Pricing & Payment Schemes
Another crucial consideration on how to choose a CRM is the pricing and subscription options available. Some of the most common pricing models of CRM systems include:
Per-user pricing: Involves setting a price based on the number of individual users or "seats" who will use the platform.
Flat-fee pricing: Users pay a predetermined flat fee (either monthly or annually), regardless of the number of users or features utilized.
Tiered pricing: The practice of using multiple subscription options that vary in price depending on the features available on the plan and the number of users. This type of model can involve two considerations: the number of users and the tier of the pricing structure.
Free subscription: Typically offered as the entry-level plan of some providers, like Freshsales and HubSpot CRM. However, features in free plans are usually limited to the most basic functionalities.
When analyzed on a per-user basis, the cost range for CRM pricing can be anywhere from $12 to $300 per user, per month. This wide range of potential pricing has to do with a few factors, including the extensiveness of features, the need to purchase add-ons, and the level of customer support. It also considers the level of sophistication of the provider's platform, such as Salesforce, which has highly advanced analytics tools, making it more costly.
Step 6: Select the Right CRM for Your Team & Roll Out Implementation
Once you've selected and purchased the CRM, implementation is the next step. While it may be the final phase of the process, it's equally important as the steps that came before it. It is so integral to the overall success of the CRM experience that we've created a guide on how to complete a CRM implementation in eight steps.
From assembling your CRM team to establishing your CRM's settings and integrating it with other business apps, the steps are outlined in detail to help you get your CRM up and running.
The Importance of Choosing the Right CRM
Choosing the right CRM to implement in your business is not a straightforward task—no matter how big or small your team is. Various CRM providers have unique offerings that target specific consumer needs, so it's important to do your research before committing to using one.
Finding the right CRM is essential because data shows that CRMs help businesses target their audience, enhance access to customer data, and shorten the sales cycle. In fact, a HubSpot report found that 61% of high-performing leaders used a CRM solution to automate their sales process.
Pro tip: Do you want to discover more data-backed insights on the use of a CRM tool? Check out our article on 10 interesting CRM statistics every small business should know.
In addition, doing your research ensures that your new CRM will help address your business needs and provide the following benefits:
The CRM's purpose is to help you address essential business needs based on your objectives, which may include centralizing customer databases or automating marketing efforts. Doing proper research means that you'll know each CRM's strengths and set of features and determine if these can help you address your unique business needs.
---
A CRM tool's menu of features sets it apart from other providers. One CRM's features may be skewed toward social media management, while another may be focused on email marketing. As such, learning their strong points and matching them to the CRM features you particularly need helps reduce pain points down the road.
---
Some CRMs are straightforward, simple, and easy to use, while some are highly technical and require an in-house technical person to operate and maintain them. Assess your team's level of technical experience with using a CRM tool before making a purchase to ensure it can be utilized properly.
---
The biggest gauge in measuring whether you have successfully chosen the right CRM is the level of CRM adoption among your target end-users. Hence, it is important to take into consideration their feedback and input in the process of choosing the right CRM for your business.
---
Top-rated CRMs to Consider for Your Business
With so many CRMs on the market to choose from, it can be challenging to know where to start. Here are three solutions to consider—they represent a variety of price points and a wide range of features. For more choices, check out our list of the best CRMs for small businesses.
Freshsales

Freshsales is a user-friendly, customizable CRM that offers essential features like lead management, visual sales pipelines, time-based workflows, and sales reports. It also has a robust in-app telephony system. It provides the Growth plan with 3 free user allocations, while its paid plans start at $15 per user, per month.
Zoho CRM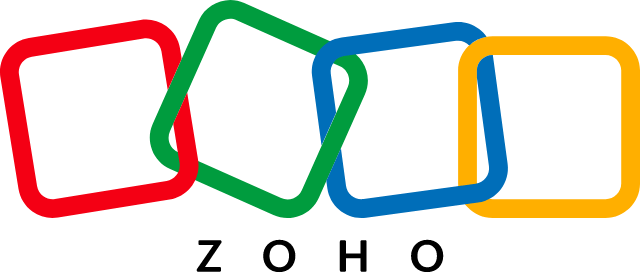 Zoho CRM is a simple and intuitive all-in-one CRM solution that offers lead and opportunity management, Kanban-style pipelines, and excellent analytics tools. It has robust social media functionalities, such as content scheduling, content pipeline visualization, and social analytics. It offers a free plan with an allocation for three users, while its paid plans start at $14 per user, per month.
HubSpot CRM

HubSpot CRM is a full-featured CRM that offers essential functionalities such as email marketing, deal and pipeline management, and sales reporting. Its CRM is forever-free with unlimited user allocation, while its Starter Sales plan starts at $45 per month for two users.
Bottom Line
Choosing the right CRM entails careful research and planning. There is no one-size-fits-all CRM solution, and each caters to specific business needs. Ensure all essential aspects are taken into account, especially your business goals and needs. Involve your team and identify critical features that set you up for success. Taking the time to follow the steps we've outlined will save you time and money and help you make the right choice for your small business.