Customer relationship management (CRM) software with email marketing capabilities allows businesses to communicate with their leads and customers individually or on a mass scale without having to leave the tool. A CRM with email marketing includes features for designing email templates, deploying them, and monitoring the results of email campaigns. We evaluated dozens of CRMs with email marketing functionality and narrowed it down to our top six.
How We Evaluated the Best CRM Systems for Email Marketing
A CRM that handles email marketing well should offer email automation capabilities, integrations with third-party email providers, and synchronization with applications to improve the overall customer management experience through greater sales efficiency. Additionally, CRM providers should offer solid customer support, be easy to use, and offer attractive pricing options—some of the core CRM features that small businesses need.
Based on our evaluation, Zoho CRM is the best overall choice for email marketing due to its pricing, email-related features, and easy setup. It offers seamless integrations with other productivity applications like Office 365 and Google Workspace to improve team collaboration efficiency. Click through the tabs below to learn more about our evaluation criteria:
40% of Overall Score
Total costs, along with a variety of pricing options, are typically the most important criteria for any small business decision. Therefore, it was the most heavily weighted when reviewing all of the best CRM software for email marketing capabilities. These criteria looked at free account availability, numerous subscription choices, and monthly billing options.
20% of Overall Score
We looked at overall features and email-specific ones that we consider a necessity for CRM software, including email automation functions, format customization, third-party integrations, contact management features, and mobile capabilities.
15% of Overall Score
The functions of any application are only as beneficial as it is usable. Therefore, ease of use of the varying CRM software is the next highest weight of criteria. Ease of use was analyzed in terms of the expertise needed to integrate it with other applications, the skill required to operate email marketing features, and the overall interface usability.
15% of Overall Score
Help and support hold the same weight as the ease-of-use criteria, and we evaluated it in terms of customer service hours, phone support, live chat support, and email support.
10% of Overall Score
In addition to our own experiences with the providers, we looked at reputable review sites and gathered expert opinions from outside sources. We evaluated standout features, overall value for money spent, popularity, and ease of use.
*Percentages of overall score
Zoho CRM: Best CRM Overall for Email Marketing & App Integrations
Zoho CRM

Overall Score:
4.91

OUT OF

5
i
Our score is based on a weighted evaluation of dozens of similar products and services conducted by our experts.
What We Like
Integrates easily with most Google Workspace and Office 365 applications
Free option available
Built-in automated email notification features
What's Missing
No 24/7 customer service availability
Interface navigation is difficult initially
Reporting analytics can be challenging to use
Zoho CRM Pricing at a Glance*
Free: Up to three users (minimal features)
Standard: $14 per user, per month
Professional: $23 per user, per month
Enterprise: $40 per user, per month
Ultimate: $52 per user, per month
Zoho CRM Plus: $57 per user, per month
*Pricing is based on an annual subscription. Monthly billing is available as well.
For email marketing purposes, Zoho CRM is a great option overall due primarily to its ability to integrate with nearly all of the Google Workspace and Office 365 applications (as well as email-specific integration with Yahoo!). Once integrated, users can manage and track their contacts, calendars, email system, and files in one CRM location.
Zoho CRM Features
Email analytics features allow users to track individual sales metrics, such as bounce rate, click rate, and revenue generated via email
Automates scheduling and deployment of mass email campaigns
Email status monitoring is built in to check if messages were delivered, opened, and read
SalesInbox feature automatically displays email communications as a sales pipeline that can be organized, followed up on, and analyzed on an automated basis
Integration options allow users to synchronize inboxes, contacts, and calendar into the CRM
Not sure if this is the right tool for your business? Read our Zoho CRM review and find out what it does best and how it helps small businesses achieve their goals.
Freshsales: Best for Drag & Drop Email Customization
Freshsales

Overall Score:
4.47

OUT OF

5
i
Our score is based on a weighted evaluation of dozens of similar products and services conducted by our experts.
What We Like
Easy-to-use email customization interface
Device optimization features to check the responsiveness of emails
Free option available
What's Missing
Lacks sales enablement tools like a quote proposal generator
Relatively limited integrations available for productivity applications
Email templates have limited font options
Freshsales Pricing at a Glance*
Free: Unlimited users (limited features)
Growth: $18 per user, per month
Pro: $47 per user, per month
Enterprise: $83 per user, per month
*Pricing is based on a monthly billing option. Annual subscriptions are available as well for those who prefer long-term contracts.
The most standout attribute of Freshsales is its ease of use. The interface is user-friendly, specifically when using the email campaign customization features. It gives sales teams the ability to utilize drag-and-drop functionality when creating email layout, style, message, and design. Businesses engaged in frequent promotional email advertising, such as retailers, wholesalers, and ecommerce sites, benefit the most from these features.
Freshsales Features
Drag-and-drop email editing capabilities
Ability to test device responsiveness of email displays on desktops, mobile devices, and tablets
Artificial intelligence (AI) automation to schedule emails based on recipient behaviors like online forms submitted
Multiple built-in contact communication channel options, including phone, email, live chat, WhatsApp, SMS, and Apple Business Chat
Marketing segmentation features automate the grouping of potential customers based on geography, demographics, and behavior
Explore how this software helps teams engage prospects, track deals, and collaborate efficiently in our Freshsales review.
HubSpot CRM: Best Free CRM Option
HubSpot CRM

Overall Score:
3.97

OUT OF

5
i
Our score is based on a weighted evaluation of dozens of similar products and services conducted by our experts.
What We Like
The free option offers relatively robust advanced features like industry benchmark data, ad management, and live chat communication
CRM branding customization allows your business to display your logo instead of the HubSpot logo
Social media integration with Twitter, Facebook, Instagram, and LinkedIn
What's Missing
Paid plans get fairly expensive per user
Content management for blogs and social media accounts are only available in higher-priced plans
Additional costs for adding certain features may make it difficult for growing businesses to afford
HubSpot CRM Pricing at a Glance*
Free: For unlimited users (limitation on features)
HubSpot for Startups: Ranges from $40 to $89 per month
HubSpot Marketing: Ranges from $45 to $320 per month
HubSpot Sales: Starts at $45 per month and goes up to $1,200 per month
*Based on monthly billing. However, you can also opt to pay in full annually.
Compared to other free CRM plans, HubSpot CRM offers a relatively robust set of features. The free plan offers basic CRM functions like contact organization, communication channels (phone, live chat, and email), reporting analytics, and more advanced features like ad content management, auto-conversational bots, and integrations with online contact forms. It is an excellent solution for startups looking for a free CRM that offers marketing, sales, service, and operational management tools.
HubSpot CRM offers unlimited users with its free version and includes team email management tools to combine full team contact databases. However, if you're looking for other providers that offer a free plan, consider Zoho CRM and Freshsales. Zoho CRM's free version provides email automation tools, and Freshsales is the easiest to use for designing and deploying email campaigns.
HubSpot CRM Features
Built-in, simple form follow-up email automation
Buyer Persona feature for creating and promoting to an ideal customer
Solid sales engagement features for quote generation
Ability to manage blog content within the CRM for search engine optimization (SEO)
AI capabilities within the CRM for sales automation and data management
Read our HubSpot CRM review to get more information on how this platform helps small businesses grow.
Salesforce Essentials: Best for Basic Email Marketing Features & Document Management Integrations
Salesforce Essentials

Overall Score:
3.27

OUT OF

5
i
Our score is based on a weighted evaluation of dozens of similar products and services conducted by our experts.
What We Like
Integrations with e-signature platforms
Relatively inexpensive to subscribe
Reporting metrics are robust and displayed well
What's Missing
So many available features and buttons that it can be challenging to navigate the interface
Lacks features for generating quotes and proposals
Customizing the portal is tedious
Salesforce Essentials Pricing at a Glance
Essentials: $25 per user, per month, billed annually or $35 per user, per month, billed monthly
Salesforce Essentials automatically pulls and syncs data from your inbox straight to your CRM dashboard. If you want to take it a step further, it also integrates with document management and e-signature platforms like DocuSign, Dropbox, HelloSign, CodeScience, Nicereply, and Zapier. These applications make Salesforce Essentials a valuable platform for businesses that require a lot of documentation and customer sign-off procedures, such as insurance agencies, real estate brokers, lawyers, and business consultants.
If your business prioritizes using reporting and analytics to monitor email marketing success, Salesforce Essentials and Keap are the two best options from this list. While they are both well-praised in report generation, Keap can show information on payment processing due to its invoicing and payment collection integration. On the other hand, Salesforce Essentials focuses more on the metrics of the email marketing campaigns for email opens, clicks, and responses.
Salesforce Essentials Features
Easy to find and implement third-party integrations by using the Salesforce AppExchange
Lightning App Builder allows businesses to build custom applications within the Salesforce platform using prebuilt templates and a drag-and-drop interface
Mass emailing capabilities for scheduling, deploying, and monitoring email campaign results
Generate leads from an organization's website and import them directly into the CRM
Strong mobile app capabilities, allowing offline use for lead management
Read our Salesforce Essentials review to discover if this is the right platform for your business.
Nimble CRM: Best CRM for Contact Insights From Data Enrichment
Nimble CRM

Overall Score:
3.25

OUT OF

5
i
Our score is based on a weighted evaluation of dozens of similar products and services conducted by our experts.
What We Like
Contact information verification features
Relatively inexpensive
Integrations with Office 365 and Google Workspace
What's Missing
No sales enablement features for quoting, invoicing, or payment processing
Mobile app has limited functionality
Not a very intuitive interface to navigate
Nimble CRM Pricing at a Glance
Nimble Business: $19 per user, per month, billed annually ($25 per user, per month, billed monthly)
Email marketing is only as reliable as the email addresses that it's sent to. Through some of the data enrichment and business insight features (such as Live Profiles that import information on who the contact is, where they work, number of employees, industry, and other detailed information), Nimble CRM allows users to view up-to-date contact information to ensure accuracy. There is also the ability to filter data on prospective companies based on industry, employees, revenue, CEO, and other business-related information.
Nimble CRM Features
Business insight pulls verified and up-to-date information on specific companies
Built-in features for automatic updates on lead contact information when Nimble users simply browse the web or work in their email inbox
Access to customizable email templates
Availability of 1-to-1 consulting services as part of service plan
Integration with QuickBooks for automatic accounting updates
Keap: Best for Automated Payment Processing by Email
Keap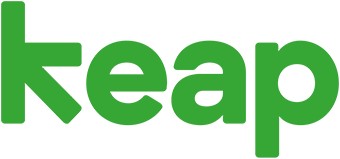 Overall Score:
2.73

OUT OF

5
i
Our score is based on a weighted evaluation of dozens of similar products and services conducted by our experts.
What We Like
Many of the sales enablement features like quoting, appointment setting, and one-time payments are available on the Lite plan
Features available for handling recurring or subscription payments
Email templates can be personalized and deployed based on target segmentation
What's Missing
Some of the features are difficult to use, specifically for pipeline management
Relatively minimal integration options
The interface isn't very intuitive
Keap Pricing at a Glance
Lite: Starts at $79 per month for one user and 500 contacts
Pro: Starts at $149 per month for one user and 500 contacts
Max: Starts at $199 per month for one user and 500 contacts
Add-on: $30 per user, per month for each additional user on any plan
When synced with an email application, Keap automatically deploys and keeps track of reporting analytics for essential email metrics like deliverability rates, open rates, and click rates. These reporting functions also translate well with their payment processing features to easily allow businesses to send invoices via email and track if they are sent or paid.
Keap Features
Email integration with Gmail and Outlook
Easily customizable invoicing capabilities
Automatic payment tracking features are available, even for recurring payment plans
Easy-to-use email automation features for scheduling and deploying email campaigns