10 CRM Statistics Every Small Business Should Know for 2022
This article is part of a larger series on CRM.
Customer relationship management (CRM) software gives businesses a centralized system for organizing contact data, managing opportunities, and communicating with customers. Companies should understand the statistics around using a CRM to grasp why this sales technology is so popular and to learn the types of tangible returns it offers. Like other aspects of business, CRMs come with benefits and challenges these 10 CRM statistics help explain.
Download our in-depth CRM ebook to learn how to select and implement the right CRM system for your small business.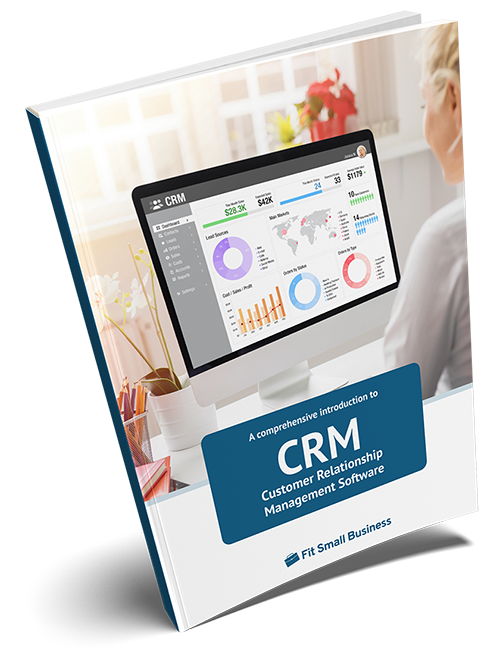 The Expert's Guide To Customer Relationship Management
Small Business Use Cases + Pro Tips
CRM Popularity Statistics
A CRM system is crucial to an organized and productive sales operation, which is why so many businesses invest in this technology. These stats show just how popular CRMs are, how most companies are using them, and where the CRM market is heading in the future.
1. 91% of companies with 10+ employees use a CRM
It's entirely sensible that nearly all businesses with employees will adopt a CRM system in their operation. Without some of the key CRM features such as contact management, reporting, and workflow automation, companies typically find themselves disorganized and have sales activities either fall through the cracks or are drawn out longer than necessary.
Furthermore, because of all the industry-specific CRM options currently available, niche businesses can run some of the operations functions through their CRM system. For instance, construction and contracting businesses need project management tools to oversee and track work projects they are conducting for their clients. Therefore, they would find specialized CRM products with project management modules very useful for managing those functions.
(Source: GrandView Research)
2. A majority of companies are prioritizing CRM activities
If you look at some of the top priorities and goals of businesses right now, most want to see improvement in sales-related activities. For instance, 75% want to close more deals, 48% want to improve sales funnel efficiency, and 69% want to convert more contacts to customers. It just so happens that CRM systems are built to help improve these sales aspects.
Products like Salesforce and Zoho CRM, for instance, both act as lead and customer databases as well as workflow automation platforms. With automation, you can get tasks done as if you had additional employees without the same costs. This lets you start and end the sales process faster through features such as auto-lead assignment or email campaign automation—increasing sales funnel efficiency and closing more deals.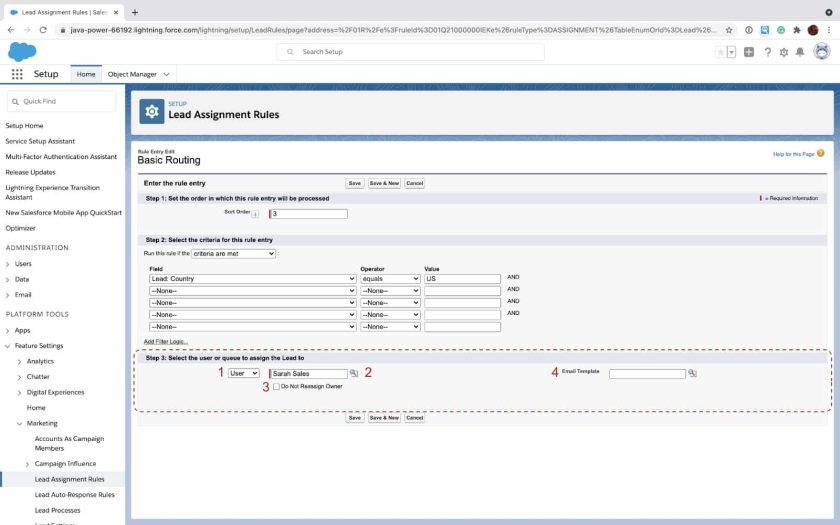 ---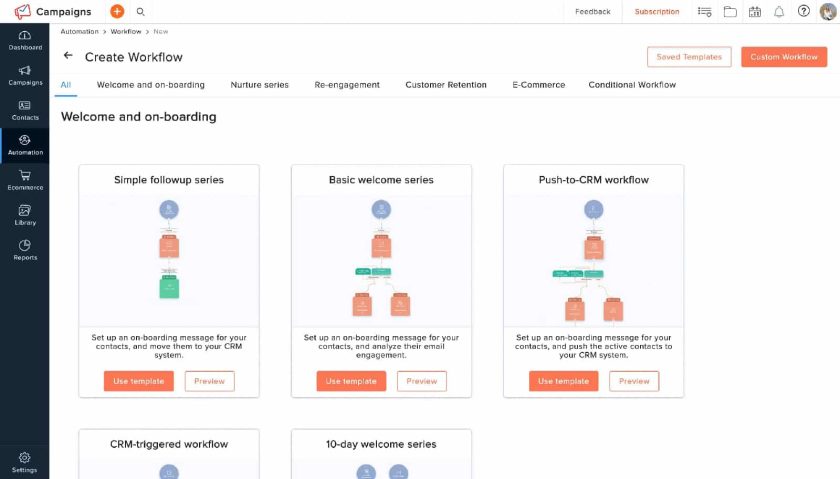 ---
(Source: HubSpot)
3. The global CRM market is expected to grow 245% by 2028
As organizations continue to rely on CRMs, there's no question that the global market for this technology will spike upward. These platforms are simply too valuable to businesses while, at the same time, more general and specialized products are being developed every day. Plus, trends such as artificial intelligence (AI) within CRM systems are increasingly becoming popular features adopted by CRM users.
(Source: ThriveMyWay)
Statistics on CRM Adoption
One of the most common challenges with implementing a CRM is getting users to fully utilize its features. These CRM stats tell precisely how difficult it can be to adopt a CRM as well as why businesses choose to invest in these platforms.
4. 49% of CRM adoption projects fail
That's right—nearly half of all attempts to adopt a new CRM system fail. To make matters worse, even the "successful ones" still don't manage to implement the CRM completely as planned. In fact, only 40% of all CRM customers have an organizational adoption rate of over 90%—meaning most users of businesses don't fully take advantage of what these platforms have to offer.
The lack of technical knowledge of the product is cited as one of the top barriers to user adoption. To ensure your CRM implementation projects go smoothly and are successful, check out our article on the six ways to increase CRM adoption.
(Source: SuperOffice)
5. 92% of companies adopt a CRM to serve their customers
In today's business environment, keeping the focus on your customers and their overall experience is instrumental to your success and revenue growth. It's also the primary reason most organizations adopt a CRM. Many features built into these platforms are designed to communicate with customers through email, phone, or chat, as well as create a smooth service process through tools like payment processing and service ticket management.
HubSpot is an example of an excellent CRM system for enhancing customer experience and keeping the focus on them. One particular feature is the ability to create AI bot live chat conversations with customers on your website. Users can help customers and leads navigate your website or take service requests through a conversation builder. Once fully designed, customers can often go through their journey with your brand without the need for a live rep.
(Source: SuperOffice)
6. The average CRM user adoption rate among sales reps is 73%
Despite the overall adoption projects failing and the fact that most companies don't have full CRM adoption from all users, sales reps are still the most frequent users of a CRM system. This is obvious as most features in a CRM product, such as lead data organization, telephonic capabilities, and proposal generation tools, are designed mostly for them. The whole point of a CRM is to make their jobs easier and help with sales enablement.
(Source: HubSpot)
CRM Stats on Benefits & Return on Investment (ROI)
If you invest in a CRM and use it to its fullest capabilities, you will see tangible benefits in the form of sales production, conversions, and financial returns. These statistics show you how a CRM investment helps your business grow.
7. CRMs can improve sales by up to 29%
It's pretty simple—sales technology can increase sales. If you provide the tools necessary to keep sales teams more organized as well as productive and free up more of their time using automated workflow features, sales reps get leads through the sales pipeline faster. They also close more deals and ultimately bring in more sales revenue.
CRMs also help you track newly attained revenue through reporting and dashboard features. Pipedrive, for example, offers a real-time dashboard that posts information about deals closed, revenue generated, and sales activity, such as emails sent or calls made as they occur throughout your operation.
(Source: Salesforce)
8. CRMs can increase conversion rates by up to 300%
One way to increase revenue involves your pipeline conversion rates. In other words, improve the percentage of deals closed from your total leads generated. CRMs help you do this through features designed to automatically nurture leads through email campaigns as well as have a better understanding of each prospect's needs by storing their information in the lead records.
When you automate email nurturing, you can communicate with more leads at once. Plus, knowing and storing optimal information in a CRM database helps establish robust relationships with leads since you can provide solutions based on their needs—proving you truly care about them by prioritizing what can help them and not just closing the sale. Both of these CRM factors are key ingredients to better conversion numbers.
(Source: Zomentum)
9. The average ROI of a CRM is $30.48 for every dollar spent
As interesting and optimistic as this ROI number is, what's more impressive is the estimated growth of the projection. For instance, in 2011, the ROI of a CRM was estimated to be $5.60 per dollar spent on the product. That number rose to $8.71 in 2014, which has now exponentially increased eight years later to that $30.48 mark. CRMs aren't only becoming more popular, they are also proven to produce better financial results as they advance.
(Source: Dynamic Consultants Group)
10. The average amount of time it takes to reach a CRM ROI is 13 months
While the average ROI of a CRM is impressive, businesses shouldn't expect those results immediately. Per this CRM statistic, it'll take a little more than a year for system implementation and adoption before the ROI benefit is achieved. Therefore, it's essential to remain patient and allow your team to adapt to using your new software before determining if it's working or not.
(Source: HubSpot)
Bottom Line
Using a CRM makes your business more streamlined, organized, and collaborative through the features they offer. Despite the common user-adoption challenges many organizations face, these CRM statistics are proof that if implemented properly, businesses will improve their sales efficiency and close more deals. More new business brought in means higher revenue for your firm and leads to strong ROIs your CRM helps generate.