With millions using forums every day, it's easy to understand why they are a great way tool for building an engaged community—which can help grow a business. To make your own forum site like Reddit or Tripadvisor, or simply make an existing website more interactive, start by choosing your CMS (e.g., WordPress), getting web hosting, and a domain. Then select a forum theme, install a forum plugin, and configure forum settings. Finally, customize your web pages and launch your forum.
1. Choose the Right CMS for Your Forum
To start, you need to choose which content management system (CMS) to build your forum on. A CMS serves as the foundation of your website, and so how you build your forum will be dictated by which CMS you opt to use. While WordPress is the most popular CMS, it's worth considering alternative options, such as Wix for those who are new to web design or Vanilla Forums for those building out a large community forum on behalf of an enterprise.
Click the tabs below to learn more about the leading CMS platforms for forums:
WordPress

PROS

CONS

It's the most popular CMS in the world
It's not user-friendly or easy to use
Tons of great forum plugins
You'll need to get your own domain and hosting
Nearly limitless capabilities
WordPress, the world's leading CMS, is highly regarded for its seemingly endless capabilities, thanks to plugins, and design freedom, thanks to code. With thousands of themes and plugins to choose from–including forum themes and plugins, it's easy to see why it's a top choice. However, if you're new to web design, don't expect building a site on WordPress to be easy. For a more beginner-friendly CMS, try using an all-in-one site builder such as Wix.
Wix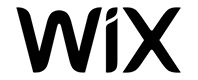 PROS

CONS

Code-free, beginner-friendly site builder
Plans aren't the cheapest at $14/month
Plans come with everything you need to build and launch your site
Fewer capabilities than WordPress
Built-in forum app
Wix is a super easy-to-use, drag-and-drop website builder that requires no coding or web design experience. It can be used to easily build a forum by adding the free "Wix Forum" app. In fact, it is one of the best options for those looking for a user-friendly way of building and managing a forum, and is affordable with business plans for as little as $14 per month.
Vanilla Forums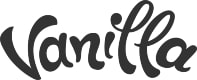 PROS

CONS

Built solely to provide a great forum platform
Premium plans start at a jaw-dropping $500 and higher per month
It offers a free open-source software to help you get started
Limited theme and plugin options
Geared toward enterprise-level businesses
Vanilla Forums offers a free, open-source software designed specifically for building online community forums. Since it's not just CMS with forum capabilities, it comes packed with the forum-specific features you need (and then some). However, while it's free to use it's open-source version, as your forum grows, you'll need to upgrade to a premium plan, which skyrockets to at least $500 per month.
Please note that since WordPress is the most popular CMS for building a forum website, we'll use WordPress in the following steps.
2. Get Web Hosting & Your Domain Name
For a WordPress website to be live on the web, you'll need to get a domain name and web hosting. You'll want to be sure to choose one of the best web hosting providers, such as Bluehost, in order to not only get reliable hosting for as little as $2.95 per month, but to reap the benefits of its feature-packed plans, which come with a free domain and easy-to-use, one-click WordPress installation. Alternatively, get more insight into the best web hosting companies.
After selecting a web hosting company, navigate to the provider's website and select a web hosting plan. If you choose a web host that includes a free domain, you'll be prompted to find an available domain name for your forum during the checkout process. And, when you're done with creating your new account, you'll then be able to install WordPress from your account, which connects your web hosting plan and domain to WordPress.
For more guidance, click the tabs below:
Selecting a Hosting Plan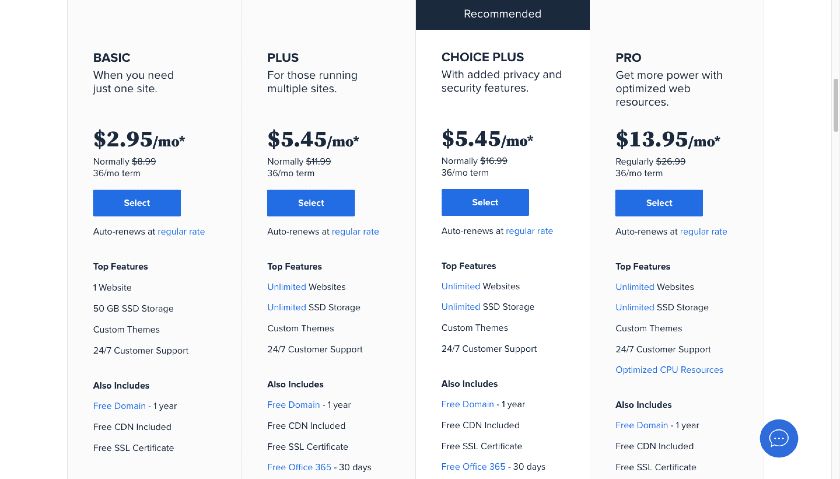 Navigate to the web hosting company of your choice, such as Bluehost. Compare available plans and select the plan that is right for your forum website needs. Businesses that want to build basic forums will find that most provider's entry-level plans fit their needs, as you can upgrade at any time. Click the "select" button at the bottom of the plan you wish to purchase.
Choosing a Domain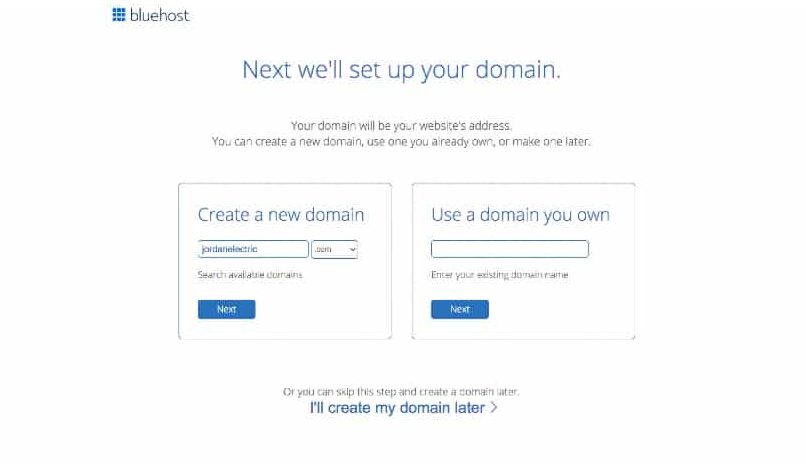 Many of the leading web hosting plans include a domain name. For example, all Bluehost web hosting plans include a free domain name. After selecting your plan, you will be prompted to choose a domain name. Enter the one that's appropriate for your business—often your business name—and click "next" to check if it is available. If so, follow the prompts to complete your purchase by inputting your contact and payment information.
It can be a challenge to find an available domain. To help, check out this article on how to choose a domain name.
Installing WordPress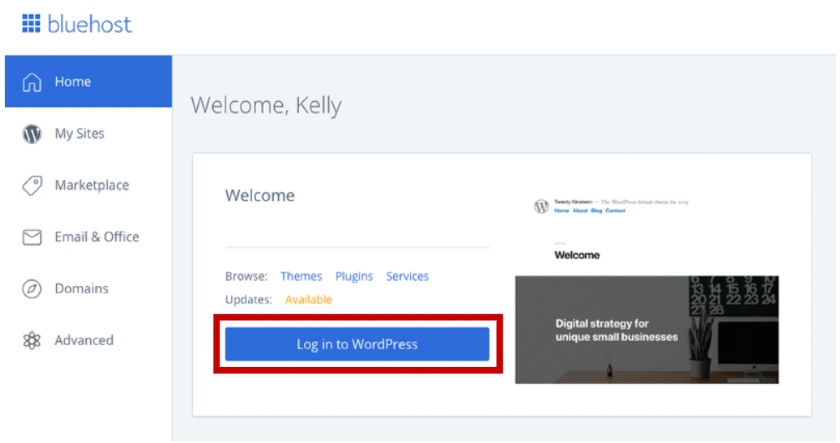 After completing your web hosting plan purchase, you will be directed to your Bluehost account dashboard. There are a number of ways to build a forum website, but for versatility and ease of use, we recommend WordPress. From the "Home" tab, click the "Log in to WordPress" button. This will automatically link your new domain name to the WordPress content management system (CMS), where you can build your forum website.
Without reliable web hosting, your forum website risks frequent downtimes and slow load speeds, which can dramatically reduce user engagement. Be sure to choose a quality web host, such as Bluehost. Not only do they offer 99.9% uptime, but hosting packages include a free domain, free email, a free SSL certification, and more—all for $2.95 per month. Get started today.
3. Select a Forum Theme
WordPress themes are predesigned website templates built with content blocks that make it easy to customize your text, images, and other site features. You can find free WordPress themes by navigating to Appearance > Themes > Add New and type "forums" into the search bar. If the free themes are not cutting it, spring for a premium theme from Themeforest. Chances are, it will be a worthwhile investment that will save you time and ensure your site looks great.
Here's how to install your chosen theme based by theme type:
Free themes (via WordPress): Simply hover over your desired theme and select "Install." After it installs, then select the "Activate" button.
Premium themes (via a third-party): After purchasing your desired theme, you will be able to download the installation files. Go ahead and do this, and then go to the WordPress admin dashboard > Appearance > Themes > Add New > Upload > Activate.
Keep in mind that the more closely a theme matches your desired design, the less customization you will have to do.
4. Install a Forum Plugin
WordPress doesn't come with built-in forum functionality. To create a forum on WordPress, you need to install a forum plugin. There are many to choose from, but one of the best forum plugins with consistently high ratings is bbPress. It is a free, open-source plugin that is regularly updated, and offers a wealth of features. To find and install this plugin, navigate to the "Plugins" menu on your WordPress dashboard, search for bbPress, and install the plugin.
Once bbPress has finished installing and is activated, you will see three new options in your vertical left-hand menu: "Forums," "Topics," and Replies."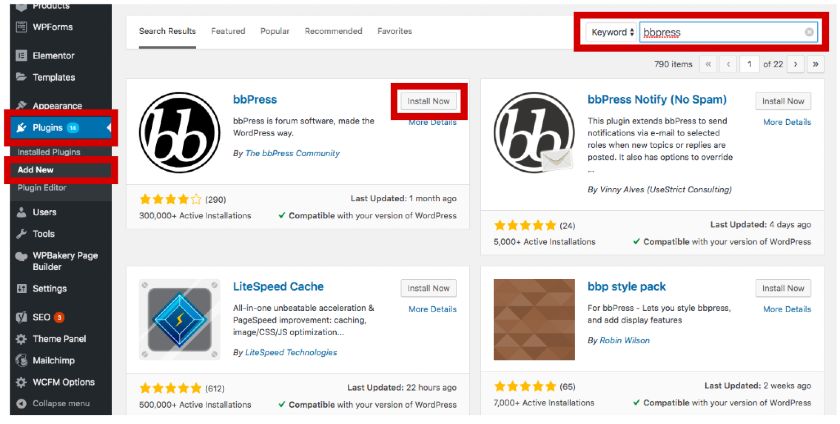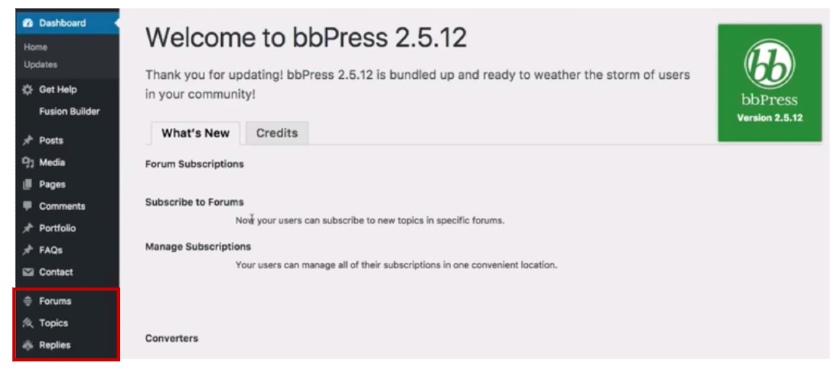 5. Update Your Forum's Settings
With a forum plugin installed and activated, such as bbPress, you can update the forum plugin settings to suit your needs. For example, bbPress comes with a number of customizable features, such as forum privacy settings, user login settings, and forum visibility. To update these settings, click on "Forums" in the left-hand menu, then "Settings" in the menu that appears below it. This will allow you to control how users interact with forum content. The forum creator, referred to as the administrator, has the ability to change privacy settings.
Here are the seven most common forum settings:
Privacy: Most forums will want to have their forum widely available to the public, so select public visibility. On the other hand, an exclusive forum may choose to have the forum be visible only to members.
User registration and roles: Every forum user must be registered as one of the following roles: Keymaster, Moderator, Participant (Default), Spectator, or Blocked. As the forum admin (or Keymaster), you can manually choose user roles or set bbPress to automatically set user roles when new members join your forum.
Anonymous posting: This setting allows any forum visitor to post or reply without having an account on your forum. This can help increase forum activity, as it makes it easier for users to participate. However, it can lead to forum abuse, including trolling and spam, so it is generally not advised.
Subscriptions: Give users the ability to subscribe to all forum updates or only updates to specific forum pages and categories. Allowing subscriptions helps keep users actively involved in the forum.
Search: Enable the search option on your forum to allow users to search for specific topics and replies.
Reply threading: Threading allows users to reply to other replies on your forum. This is common within forums; threads provide more context to a discussion, which is helpful for any user who chooses to enter a discussion after it begins.
Forum gamification: Some of the top forum plugins come with upvoting, as well as user levels and badges. These help users be more engaged, helping to create a more active forum.
While there are settings almost every forum includes, consider which ones above fit your specific forum. There are also many more settings available to help you create a forum that functions exactly as you want it to. Learn more about all of the settings available through bbPress by visiting the bbPress forum settings webpage.
6. Create Your Forum Page
After updating settings, you need to create a page on your site that will house your forum. To create your new forum page, click the "Forums" option from the left-hand menu and then select "New Forum." Input your forum name and click "Publish" to save your new forum.
Next, add this forum to a web page by clicking "Pages" and selecting "Add New." Input your page title, then add the bbPress shortcode "[bbp-forum-index]" in the main content box. Finally, click "Publish" to save. For more detailed information about how you can set up your forum and customize the display, go to bbPress' new user forum.

7. Customize Your WordPress Site
Even with the best WordPress theme, you still need to customize it to suit your brand and forum. These customizations will transform your generic theme into a fully branded site, complete with your company history, contact pages, a blog, and more. Start by customizing the styling of your menu, header, footer, and any sitewide elements. Then, add any additional pages and plugins you want.
Every forum will have different needs, but consider including basic website elements like an About page, a Contact page, information about your products and services, and a page with staff bios. Get all the help you need to fully customize your forum website with these step-by-step instructions on how to make a WordPress website.
8. Publish Your Forum
When you're ready to go live, simply click the "Launch your site" button from the "Bluehost" tab at the top of the vertical left-hand menu. Confirm that your site is accessible on the web by inputting your domain name in your browser's address bar.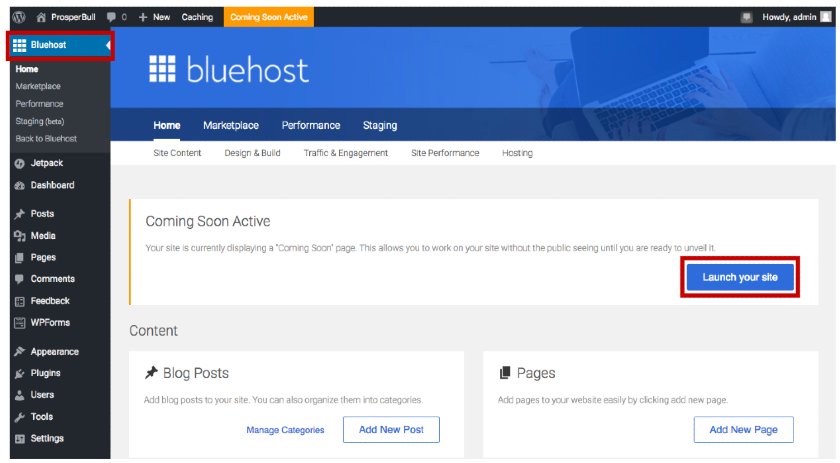 After making a forum, you need to publicize and promote it so that it gets traffic, new users—and most importantly—actively engaged users. Once you have generated traffic to your forum, you'll then need to continually moderate it to help ensure it's a positive community that is free of spammers and trolls.
Frequently Asked Questions (FAQs)
Can I build a forum on Weebly?
Yes, Weebly can be used as a forum. While most think of Weebly when they need ultra-easy-to-use interface and ecommerce capabilities, it also offers users the ability to build forums. Add a forum to your Weebly site by going to the "Build" tab, then clicking "More." Find "Forums" from the list of elements, then drag and drop it onto a site page.
Where can I find someone to build my forum website for me?
There are a number of ways to outsource your forum website build. One of the best options for finding and hiring low-cost freelancer forum builders is through Fiverr. There, you can search for web design and development experts, read freelancers reviews, and hire a freelancer to build your forum website for as little as $5.
How much does it cost to build a forum website?
The cost to build a forum website will vary based on which website building platform you use to build it, and if you do it yourself or hire a professional. The cost can range anywhere from a few dollars a month for web hosting with a DIY forum built on WordPress to $5 per month with Weebly, and upwards of thousands of dollars if outsourcing the work for a web design firm. For more information, read our article on website costs.
How do I monetize a forum website?
The main ways to monetize a forum are through on-page ads, memberships, and affiliate sales. For those just starting out, it's recommended that forum creators monetize with advertisements using Google AdSense.
Bottom Line
Building a forum site is no easy feat, though forums do come with tremendous opportunities for small business websites to better leverage their visitors and to connect with audiences. Additionally, forums give you the ability to build engaged communities that have led major forums such as Reddit to be worth an estimated $3 billion. Get started building your forum website for as little $3 per month with Bluehost, and turn your forum idea into a reality.
You Might Also Like…