Forum websites are online communities created by businesses that allow users to submit questions/comments and respond to other users, similar to a bulletin board. To build a forum website, secure web hosting, create a website, install a forum plugin, add topics, and launch your forum website. This can lead to increased customer engagement.
Here's how to make a forum website in eight steps:
1. Get Web Hosting & Your Domain Name
The first step to making a forum website is to get web hosting. This will allow you to install an easy-to-use site builder like WordPress and store all forum files for public access via a domain, such as www.yoursite.com. While there are many hosting providers available, we recommend Bluehost; it offers high uptimes and costs less than $3 per month. To set up your hosting account, navigate to Bluehost.com, select your plan, choose a domain, and install WordPress.
Go to Bluehost & Select Your Plan
Visit Bluehost.com and click the "Get Started" button on the center of the homepage. Compare available plans and select the plan that is right for your forum website needs. Businesses that want to build basic forums will find the basic plan fits their needs, though you can upgrade at any time. Click the "select" button at the bottom of the plan you wish to purchase.
Choose a Domain Name
All Bluehost web hosting plans include a free domain name. After selecting your plan, you will be prompted to choose a domain name. Enter the one that's appropriate for your business—often your business name—and click "next" to check if it is available. If so, follow the prompts to complete your purchase by inputting your contact and payment information.
If your desired domain name is not available, you will be prompted to try a different domain name. Try adding a prefix or suffix to your domain name, such as your location. For example, a law firm named JS Law located in Washington, D.C., could try www.jslawdc.com. If you need help finding an appropriate domain name, read our article on 25 domain name tips from the pros.
Use the One-click WordPress Installation
After completing your web hosting plan purchase, you will be directed to your Bluehost account dashboard. There are a number of ways to build a forum website, but for versatility and ease of use, we recommend WordPress. From the "Home" tab, click the "Log in to WordPress" button. This will automatically link your new domain name to the WordPress CMS, where you can build your forum website.
Without reliable web hosting, your forum website risks frequent downtimes and slow load speeds, which can dramatically reduce user engagement. Be sure to choose a quality web host, such as Bluehost. Not only do they offer 99.9% uptime, but hosting packages include a free domain, free email, a free SSL certification, and more—all for $2.95 per month. Get started today.
2. Choose a Theme
WordPress themes are predesigned website templates built with content blocks that make it easy to customize your text, images, and other site features. There are hundreds of free and premium WordPress themes available. To find your ideal theme, navigate to the "Themes" menu on your WordPress dashboard, then browse the themes by features or functionality. Finally, install and activate your theme.
From the WordPress dashboard, click "Appearance," then "Themes." Next, click "Add New" and type "forums" into the search bar. Browse through available themes, seeking those with an aesthetic that suits your brand. Keep in mind that the more closely a theme matches your desired design, the less customization you will have to do. For more ideas, browse these 14 best WordPress themes, which can be customized to serve as forum websites.
Once you have found the theme you want, click on the blue "Install" button next to the lead image. After installation, a confirmation screen will appear asking if you want to activate the theme. Click "Activate" to make your theme live, then return to the WordPress dashboard.
3. Install a Forum Plugin
WordPress doesn't come with built-in forum functionality. To create a forum on WordPress, you need to install a forum plugin. There are many forum plugins available, but one of the most popular and most highly rated is bbPress. It is a free, open source plugin that is regularly updated, and offers a wealth of features. To find and install this plugin, navigate to the "Plugins" menu on your WordPress dashboard, search for bbPress, and install the plugin.
Go to "Plugins" from the left-hand menu on your WordPress dashboard and click "Add New." In the search bar in the upper-right hand corner, type "bbPress" and hit enter. Find "bbPress" from the search results, and click the "Install Now" button in the upper right-hand corner of the bbPress box. After the plugin is installed, the "Install Now" button will become an "Activate" button. Click "Activate." After a few moments, you will receive confirmation that your plugin is active.
Once bbPress has finished installing and is activated, you will see three new options in your vertical left-hand menu: "Forums," "Topics," and Replies."
4. Set Up Your Forum
Now that bbPress is installed, customize the forum plugin settings to suit your needs. For example, bbPress comes with a number of customizable features, such as forum privacy settings, user login settings, and forum visibility. To update these settings, click on "Forums" in the left-hand menu, then "Settings" in the menu that appears below it. When these are updated, add your forum "homepage" in the same menu.
Customize Settings
Forums have many settings that control how users interact with forum content. The forum creator, referred to as the administrator, has the ability to change privacy settings (which show or hide content depending on a user's role), registration settings (set to automatically assign certain privileges to users or require users to set these up manually), and more.
Here are the six most common forum settings:
Privacy: Most forums will want to have their forum widely available to the public, so select public visibility. On the other hand, an exclusive forum may choose to have the forum be visible only to members.
User Registration and roles: Every forum user must be registered as one of the following roles: Keymaster, Moderator, Participant (Default), Spectator, or Blocked. As the forum admin (or Keymaster), you can manually choose user roles or set bbPress to automatically set user roles when new members join your forum.
Anonymous posting: This setting allows any forum visitor to post or reply without having an account on your forum. This can help increase forum activity, as it makes it easier for users to participate. However, it can lead to forum abuse, including trolling and spam, so it is generally not advised.
Subscriptions: Give users the ability to subscribe to all forum updates or only updates to specific forum pages and categories. Allowing subscriptions helps keep users actively involved in the forum.
Search: Enable the search option on your forum to allow users to search for specific topics and replies.
Reply threading: Threading allows users to reply to other replies on your forum. This is common within forums; threads provide more context to a discussion, which is helpful for any user who chooses to enter a discussion after it begins.
While there are settings almost every forum includes, consider which ones above fit your specific forum. There are also many more settings available to help you create a forum that functions exactly as you want it to. Learn more about all of the settings available through bbPress by visiting the bbPress forum settings webpage.
Add Your Forum Page
After updating settings, you need to create a page on your site that will house your forum. To create your new forum page, click the "Forums" option from the left-hand menu and then select "New Forum." Input your forum name and click "Publish" to save your new forum. Next, add this forum to a web page by clicking "Pages" and selecting "Add New." Input your page title, then add the bbPress shortcode "[bbp-forum-index]" in the main content box. Finally, click "Publish" to save.
Now, when a user visits this web page, they will see a forum index, or a list of all of your forums and a link to access each. For more detailed information about how you can set up your forum and customize the display, go to bbPress' new user forum.
5. Customize Your WordPress Site
Your WordPress theme needs to be customized to suit your forum website. These customizations will transform your generic theme into a fully branded site, complete with your company history, contact pages, a blog, and more. Start by customizing the styling of your menu, header, footer, and any sitewide elements. Then, add any additional pages and plugins you want.
Customizations are completed through the WordPress dashboard. Click on "Appearance" in the left-hand menu, then click on "Themes" in the drop-down menu. When the list of themes appears, click on "Customize" for the live theme and use the left-hand menu to adjust site elements, including colors, fonts, layout, and more.
Depending on your site needs, you may want to add additional pages or plugins. The process for both is relatively easy; get the step-by-step details on how to add these elements in our article on building your small business website.
6. Publish Your Forum
Make your forum website live by clicking the "Launch your site" button from the "Bluehost" tab at the top of the vertical left-hand menu. Confirm that your site is accessible on the web by inputting your domain name in your browser's address bar.
To make sure that your forum is appearing correctly, navigate to your forum page, and make sure all information is publicly visible and rendering correctly. If not, refer back to step 4 and confirm all settings are correct.
7. Publicize Your Forum
The first step to getting users on your forum and building an active community is to create awareness of your forum. There are a number of ways you can publicize or market your forum to gain traffic; consider promoting it to your existing customers, sharing it in social media blasts, advertising it in email campaigns, and more.
Here are five ways to publicize your forum:
Email your customer base: If you already have an existing customer base, send a mass email announcing your new forum to your customers. This will help build awareness and drive users to your forum.
Market using other forums: Most likely, your forum will be in competition with other forums. Get active on those forums and, when appropriate, reference your forum in instances when it would provide users with helpful information.
Form partnerships: If you don't have an existing customer base, consider forming partnerships with businesses that have customers who fit your ideal forum user. For example, a gardening supply company with a new forum on spring planting could partner with a local nursery.
Try paid search ads: Use online advertisements, such as Google Ads, to gain the attention of new users.
Be active on social media: Facebook has groups and communities that essentially serve as forums. Participate in Facebook groups to create connections and form a network of users who would likely use your forum.
The key to marketing your forum is to understand who your ideal users are and find ways to connect with them. Get more tips on how to market your business in our article, 25 Ways to Promote Your Business.
8. Moderate Your Forum
Forums need to be moderated, or managed, in order to remove spam, trolling (users posting off-topic questions to provoke other users), and forum abuse. It's important to not only moderate your forum, but to moderate it correctly. To effectively moderate your forum, check it daily, have an active presence in your community, create a clear set of forum rules, and search for trolls.
Here are the top four things to do when moderating a forum:
Check your forum daily: Maintain the health of your forum by checking it daily. This ensures new questions aren't left unanswered if your forum is new, and helps prevent trolling of mature forums.
Be involved in your community: Moderators should be involved in their communities and discussions in general. This keeps conversations going, provides users with more answers, and lets your presence be known.
Clearly define forum rules: Outline all forum rules and share them as part of the forum registration process. If users are aware of rules, they are more likely to abide by them. It also gives you grounds to remove questions and comments that fail to comply.
Look for trolls: Forum trolls are those who are looking to incite anger and provoke conflict on your forum. While conflicts on forums are bound to happen, consider if a user is trying to create conflict for its own sake as opposed to asking an honest question or posting an honest answer.
Forums are not a set-it-and-forget-it marketing tool. Remain active in your forum community to encourage engagement, direction conversation, and prevent abuse. As users come to know your forum as clean, trustworthy, and information-rich, the word will spread and more users will join.
5 Alternative Ways to Make a Forum Website
While we used WordPress and bbPress in this article to demonstrate how you can easily build a forum website, there are many ways to do so. If you are less technically savvy or don't have the time or energy to invest in a WordPress-based forum, consider the easy-to-use alternatives below.
Here are five alternative ways to make a forum website:
Best for: Non-tech savvy users who need a turnkey website host and forum solution
Wix is a super easy-to-use, drag-and-drop website builder that requires no coding or web design experience. It can be used to easily build a forum by adding the free "Wix Forum" app. In fact, it is one of the best options for those looking for a user-friendly way of building and managing a forum, and is affordable with business plans for as little as $11 per month.
Best for: Quickly building a forum on existing websites
Muut is a forum builder that can be hosted on a number of CMS platforms, from Weebly to WordPress. It can also be hosted directly on Muut.com, eliminating the need to build a website separate from the forum. Pricing starts at $16 per month with annual billing, which does not include using your own domain name.
Best for: Creating an extensively customized WordPress forum, run by those with technical aptitude
Codoforum is free PHP forum software that integrates with WordPress. It is a code-based software, so it's ideal for those with technical knowledge who also want a lot of control over customization. It's mobile-responsive, allows for subscriptions and notifications, and offers daily and weekly newsletters and mention alerts.
Best for: Building a robust forum on WordPress that allows for plugin integrations
MyBB is free and open source forum software. It is designed to be used with the WordPress CMS, similar to bbPress. Unlike bbPress, however, it comes with many themes and compatible plugins, giving it a great deal of versatility. This means it is a good WordPress plugin for those who anticipate the need for extensive forum functionality as their business grows.
Best for: Creating a simple, no-frills forum for free
Create a Forum is a no-frills forum builder that gives non-tech-savvy users a way to engage customers without having to build an entire forum website. Each forum is hosted on Create a Forum using a subdomain, such as lawgroup.createaforum.com. It offers a free basic plan as well as premium plans starting at $5 per month. It's good for those without technical knowledge who want standard forum capabilities and simple design.
5 Top Forum Website Examples 2019
Forms come in all different types of designs—from the minimalist, no-frills style to sleek and modern with countless add-ons. The design that's best for your business will be based on your forum's needs—as well as your business' branding and target audience. We collected five examples of various forums to give you ideas on how to design your forum website.
Here are five of the best forum websites in 2019:
Why it works: Reddit is one of the world's largest forum websites. While it encompasses endless categories and topics, it reduces site clutter by utilizing a search function that allows site visitors to quickly search for topics of interest, as opposed to browsing through categories.
Why it works: Brainly is an educational forum geared toward students. It employs a modern and youthful design atypical of forum websites, but which nonetheless works well. The simple homepage utilizes a search feature to help users find answers to their specific questions quickly, while the platform's most popular categories are easily accessible below the search bar.
Why it works: RealSelf is a medical platform that serves a community of doctors and patients who want to share experiences and advice. The forum is broken out into categories based on basic user needs, such as "Treatments." It's a good example of how to streamline menu options when there are a number of topics and user motives. Each menu item has subcategories, but for more specific questions, users can use the search bar to find the answers that they need.
Why it works: Lonely Planet is a travel guide company that also has a popular travel forum where users share travel experiences, tips, and questions. It utilizes a more traditional forum style with categories listed out for users to browse through. It is a good example of how to organize a forum with a massive amount of topics, questions, and users.
Why it works: The MTB Project Forum is designed for mountain biking enthusiasts. It uses a traditional list-style forum design and is SEO-optimized (populated with high-ranking keywords), so forum questions often show up in search results. Searchers frequently land on MTB's forum posts after searching for information on outdoor products; they then click through to find links to REI products. This monetization strategy is an effective way to make a forum profitable.
5 Tips on How to Make a Forum Website From the Pros
Admittedly, there is a lot to making a forum successful; much of it depends on your business needs and customer base. However, the best forum websites make it easy for users to create and participate in discussions, are optimized for search, sport mobile-friendly design, and encourage growth of a positive community. To add to these guidelines, we collected insights from the pros to help you build your own forum.
Here are five tips on how to run a successful forum website from the pros:
---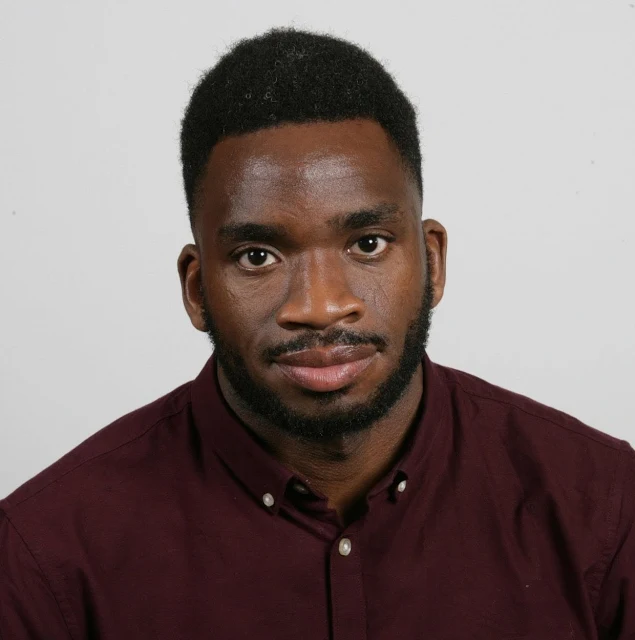 ---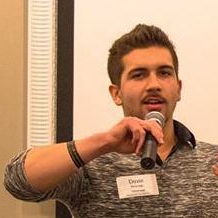 ---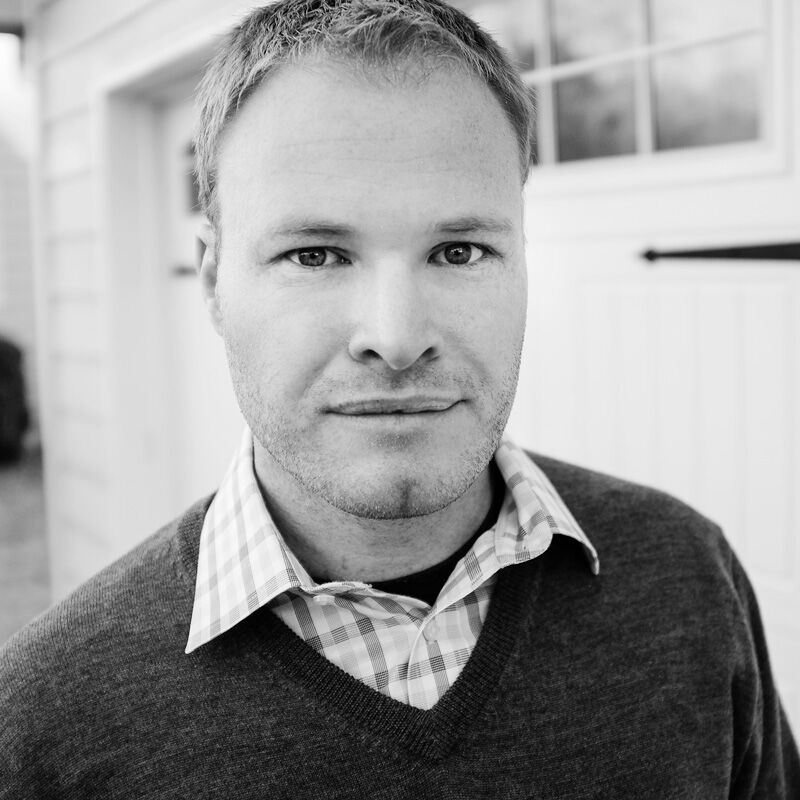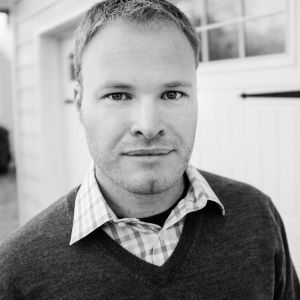 ---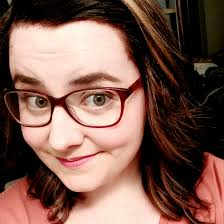 ---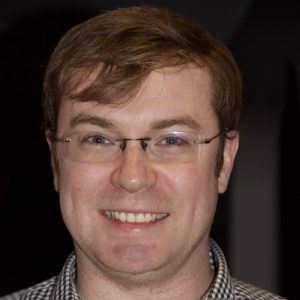 ---
Frequently Asked Questions (FAQs)
Can I build a forum on Weebly?
Yes, Weebly can be used as a forum. While most think of Weebly when they need ultra-easy-to-use interface and ecommerce capabilities, it also offers users the ability to build forums. Add a forum to your Weebly site by going to the "Build" tab, then clicking "More." Find "Forums" from the list of elements, then drag and drop it onto a site page.
Where can I find someone to build my forum website for me?
There are a number of ways to outsource your forum website build. One of the best options for finding and hiring low-cost freelancer forum builders is through Fiverr. There, you can search for web design and development experts, read freelancers reviews, and hire a freelancer to build your forum website for as little as $5.
How much does it cost to build a forum website?
The cost to build a forum website will vary based on which website building platform you use to build it, and if you do it yourself or hire a professional. The cost can range anywhere from a few dollars a month for web hosting with a DIY forum built on WordPress, to $5 per month with Weebly, and upwards of thousands of dollars if outsourcing the work for a web design firm. For more information, read our article on website costs.
How do I monetize a forum website?
The main ways to monetize a forum are through on-page ads, memberships, and affiliate sales. For those just starting out, it's recommended that forum creators monetize with advertisements using Google AdSense.
What additional basic elements need to be on my forum website?
While some websites are created primarily to house a forum, others are fully designed, information-rich sites that represent a business to the public. Each business will have different website needs, but consider including basic website elements like an About page, a Contact page, information about your products and services, and a page with staff bios.
Bottom Line: How to Make a Forum Website
Forum websites are online communities consisting of individuals posting questions and providing answers to questions from other users. Creating a forum can be a great way for businesses to foster relationships with customers and expand its network. To build a forum website, it's recommended that businesses install the WordPress platform and the popular bbPress plugin. Then, market your forum to gain site traffic, and finally, moderate your forum.