Sales automation software makes sales professionals more efficient by removing manual processes, fostering collaboration, and uncovering critical information to move the sales process forward and close deals faster. We've identified 11 sales automation tools designed to help small business owners enable their teams and enhance their sales process in a variety of ways.
Top 11 Sales Automation (CRM & Standalone) Tools 2020
| Sales Automation Tools | Best For |
| --- | --- |
| | Teams that want a comprehensive, visual CRM with automated lead scoring |
| | Teams that want sleek proposals with automatic, prebuilt templates that sync into many CRMs |
| | People wanting to simplify expense reporting with one-click receipt scanning and automatic accounting sync |
| | Businesses that want to convert website visitors in less than 30 seconds |
| | Teams wanting a platform that automatically logs calls with a dialer, removing manual entry |
| | Businesses wanting to link their web apps to share data and build automatic processes |
| | Teams that want a simple way for prospects and customers to self-schedule appointments online |
| | Teams wanting an automation platform to find prospects and automatically send email campaigns |
| | People who want pairings that allow their apps and devices to automatically communicate |
| | Teams that want software that automatically stores and analyzes emails you send in real time |
| | Businesses wanting automation for project management and sales collaboration that integrates with other apps |
How We Evaluated the Best Sales Automation Software
We considered a range of factors that make sales automation customer relationship management (CRM) tools or standalone software powerful for small business owners and sales teams, such as improving efficiency and saving time for a number of different sales situations. We also assessed factors such as pricing, customer support, ease of use, and integrations.
Some of the key factors we examined include:
Price and affordability for small businesses
Ease of use
Integrations with other common programs small businesses use
Customer support
There are a variety of automation tools that help sales teams collaborate, increase productivity, and close deals faster. Since there are so many sales management tools that serve various functions, there is not an overall best tool we recommend, so we've included a wide range of automation tools to choose from that you can use to maximize efficiency in your sales process.
1. Pipedrive

What it costs: Plans range from $15 to $59 per user, per month.
How it automates sales: Allows sales teams to manage prospects, contacts, and sales opportunities with a visual pipeline tool.
Pipedrive offers workflow automation features that allow sales teams to eliminate repetitive tasks. For example, you can send manual emails to leads or schedule follow-up activities with prospects after a demo.
Key Features
Set automated workflows to send personalized emails.
Automatically create follow-up tasks right within the CRM when a deal is moved from one stage to the next.
Increase efficiency with automations, such as moving ownership from one team member to another when a deal hits a new stage.
Automatically create sales deals when a new contact is added, which saves time and increases productivity.
Read more about how Pipedrive CRM is listed among our best sales management tools and can maximize productivity and improve transparency on our Pipedrive reviews page.
2. PandaDoc


What it costs: Plans range from free for collecting e-signature documents and payments to $19 to $49 per user, per month with the added capabilities of creating templates and connecting your CRM, billed annually.
How it automates sales: Streamlines document workflows such as proposals to accelerate the sales process and keeps documents organized.
PandaDoc is a cloud-based document tool that uses rich templates, allowing you to customize and use them repeatedly. This makes it easy for sales teams to create modern proposals, contracts, and quotes.
Key Features
The ability to store documents in one place and even see when a prospect has opened a document, clicked a link, and how much time they spent viewing certain sections.
Allows sales teams to obtain payments and e-signatures, streamlining the sales invoice process by letting you create, send, and track documents in one place without moving between different applications.
3. Expensify

What it costs: Expensify has pricing for individuals starting at $4.99 per month and plans for teams ranging from $5 to $9 per user, per month.
How it automates sales: Allows salespeople to automatically create and submit expense reports without the hassle of dealing with manual receipts and spreadsheets.
Expensify is one of the best expense tracker tools in the market that makes it easy for sales reps to create and submit expense reports at the office or on the go in between sales calls. This makes expense reporting simple to submit and get reimbursed on the next day so you can spend more time with customers and prospects.
Key Features
Automatic approval workflows for managers.
Ability to connect a credit card and automatically create receipts.
Offers a one-click smart scanning tool on the mobile app so sales reps can scan receipts and upload them to their expense report automatically.
Offers a robust set of accounting, human resources and receipt integrations, such as Bill.com, QuickBooks, Xero, Gusto, Zenefits, Workday, Greenhouse, Uber, and Lyft.
4. CallPage

What it costs: There is a free plan for up to 15 leads per month, a Professional plan that costs $159 for 150 leads per month, and a Premium plan that costs $379 for up to 400 leads per month.
How it automates sales: Helps convert website visitors into customers by engaging them in a conversation with an immediate callback.
CallPage offers automated lead generation with a callback solution that starts a conversation with customers. Leads are contacted 28 seconds after they visit your website, meaning that you can easily connect with potential customers while they are still engaged with your business.
Key Features
The widget analyzes the behaviors of your website visitors, and offers them a call with a real person by asking for their phone number.
Once the phone number is submitted, the call is routed to the first available sales rep. If they don't answer, it is automatically sent to the next available person.
An automatic thank-you text is sent to the prospect along with their sales rep's contact information.
Sales reps are sent a call recording they can listen to and automatically store in HubSpot CRM.
5. RingCentral

What it costs: Plans range from $29.99 to $59.99 per user, per month.
How it automates sales: Provides a cloud-based phone, video conferencing, team messaging, and contact center for sales teams.
RingCentral's messaging features make it easy to communicate with team members and customers with a powerful cloud phone calling system, video conferencing, and messaging.
Key Features
Ability to create local, vanity, and toll-free numbers.
Ability to develop call delegation, screening, and forwarding automations.
Sends voicemails to email inboxes.
Offers the ability to connect RingCentral to a voice-over-internet-protocol (VoIP) phone.
Offers a mobile app to answer calls and take meetings on the go.
To learn more about how RingCentral streamlines business communications, visit our RingCentral reviews page.
6. Zapier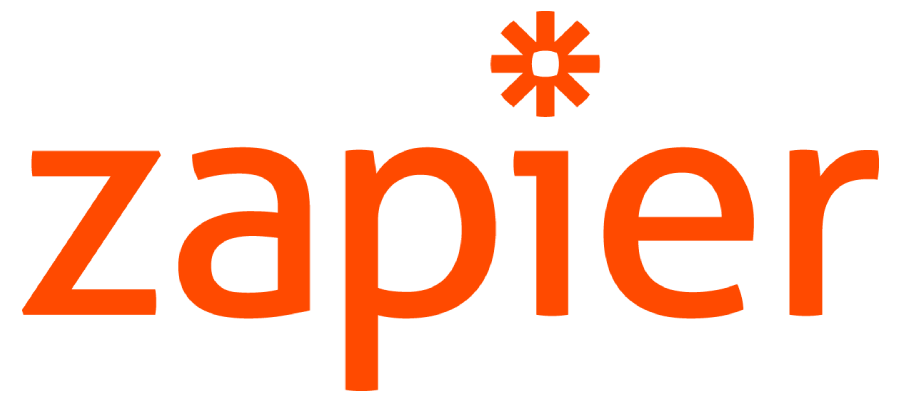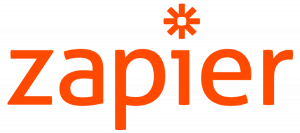 What it costs: Free for limited integrations; paid plans for individuals and teams range from $25 to $750 per month.
How it automates sales: Allows you to connect third-party software and apps that don't already have built-in integrations with one another to create automated workflows.
Zapier is workflow automation software that allows you to connect apps and software that don't already have native integrations to create powerful, time-saving workflows. You can link two apps together and pass information between them with automated workflows called Zaps, without using any web coding.
Key Features
Set up Zaps to know when a prospect behaves in certain ways, such as if they fill out a typeform entry on your website. A Zap can automatically send a message to you in Slack or have a notification sent to the entire sales team each time a sale is closed or lost.
7. Calendly


What it costs: Free to $12 per user, per month, billed annually.
How it automates sales: Makes it easy for teams to schedule meetings without the back and forth of finding a time through email by connecting to your calendar and showing availability.
Calendly offers free automated meeting scheduling that makes it easy for customers to book appointments with sales reps by integrating with Google or Outlook Calendar to show your availability. I've provided my personal Calendly link to prospects via and watched our next meeting show up on my calendar.
Key Features
Create personal links for prescheduled amounts of time (such as 15 or 30 minutes), or let the prospect choose how long they'd like to meet.
Paid versions allow you to connect to more than one calendar, schedule more than one meeting type, create a sales team availability pool, and access reporting.
8. Prospect.io

What it costs: Plans range from $79 for 250 email finder credits per month to $129 for 1,000 email finder credits per month. Additional users cost $29 to $39 per month.
How it automates sales: Helps sales teams find and verify prospects' email addresses and contact information, while also sending them automated email campaigns.
Prospect.io is sales automation software that helps sales teams discover new prospects and automatically place them in email campaigns with follow-up messages. It does this by offering a Chrome extension that can scrape emails from LinkedIn and other websites.
Key Features
Offers modern email templates for engaging drip campaigns.
Provides analytics and reports such as conversion and open rates for each campaign.
9. IFTTT for Business

What it costs: IFTTT is free for personal use, but they also have a range of business plans, including a free tier. Pricing is available by contacting their sales team.
How it automates sales: The connectivity platform allows businesses to increase touch points with customers to build engagement and receive insights about the behavior of your customers and how they use your services.
IFTTT is an acronym for "If This, Then That." You can set it up so that when one action happens, another automatically follows. For example, if you're trying to close a deal with a company, you could create an IFTTT that alerts you when they are mentioned in the news, giving you a reason to send them a personalized email.
Key Features
Ability to create IFTTT's that help you find new leads by getting alerts for certain keywords posted on social media.
When someone asks a question related to a product or service you offer, you get notified and can reach out.
Offers a robust free account.
10. Yesware

What it costs: Plans range from $15 to $80 per user, per month.
What it does: Turns your email inbox into a powerful tool that can track email messages, links, and attachments in real time, create templates, and analyze prospect behavior.
Yesware supercharges your email inbox with sales automation features. It also helps sales teams save time with powerful integrations.
Key Features
Ability to create customizable email templates you can use over and over with prospects and customers.
Notifies you when prospects open messages, attachments, or click links.
Analyzes the performance of your email campaigns.
Offers A/B tests so you can fine-tune your messaging to get the most opens and conversions.
11. monday.com

What it costs: Plans range from $8 to $16 per user, per month, billed annually.
How it automates sales: Allows sales teams to manage projects and collaborate while seamlessly integrating with other apps and software.
monday.com is one of the top workflow automation software programs available, allowing you to customize a sales workflow so you know where every deal stands and what you should do next.
Key Features
Capture leads from your website with forms, then send them directly to your monday.com board.
Offers a time tracking feature that automatically tells you when your next project task is due, so everyone can stay on track.
Predefined automation flows that can be customized for each company to meet their exact needs.
Allows sales teams to notify other users about changes on your task management boards and customize the timing of the notifications.
Bottom Line
Giving sales teams the automation tools they need to improve productivity, capture leads, and measure performance will ensure they are set up for success. The tools described in this article are offer a broad range of features that are designed to streamline the sales process, increase conversions, and maximize your sales revenue.