Building trust and rapport with all parties to a transaction are foundational to mastering real estate negotiation skills. Agents require negotiation tactics when working with buyers or sellers to secure favorable terms, protect client interests, and ensure successful outcomes. Effective real estate negotiation strategies empower agents in guiding their clients to focus on the big picture and long-term goals instead of just the selling price or receiving concessions. Use these provided real estate negotiation scripts with buyers and sellers to learn how to negotiate confidently as a real estate agent.
Download All 20 Negotiation Scripts Plus Additional Tips
Negotiation Tactics for Seller's Agents
When working with sellers, the areas where agents often need strong negotiation skills are the home's selling price and value, the real estate commission, and the contract time frame. Negotiating skills also are critical when presenting offers. Agents may need to navigate these seller emotions when discussing pricing or accepting offers.
Agents should approach each negotiation with a thorough understanding of the seller's goals and a commitment to achieving the best possible outcome for their clients. Use these real estate negotiation tips for sellers to secure more listings and close deals.
1. Home Price & Value
Due to emotional attachment to their homes, sometimes sellers inflate the value. Your role is to list the home competitively while getting them the highest and best price. Therefore, the best way to negotiate the home's value and selling price is by conducting a comprehensive market analysis and offering a data-driven perspective on the property's worth.
Throughout the negotiation process, leverage your expertise to find common ground, ensuring the seller's expectations and market realities are met. Don't take an overpriced real estate listing and stay within 10% of its market value.
Try this:
Agent: "Thank you for the tour. It's clear you've invested in some fantastic upgrades here."
Seller: "Absolutely, we've put a lot into this place. We're confident it's worth more now."
Agent: "I agree the upgrades are impressive. To ensure a competitive price, let's consider the current market. I recommend a listing price that aligns with recent sales in the area. This will attract more buyers and likely result in a quicker sale. What do you think?"
This tactic is effective because it acknowledges the seller's pride in their property while gently steering the conversation toward market realities. Giving recognition of the seller's upgrades maintains a positive rapport, and by emphasizing alignment with recent sales in the area, they present a data-driven and strategic approach. This approach appeals to the seller's desire for a higher value while ensuring a competitive listing price, increasing the likelihood of attracting buyers and achieving a faster sale.
2. Real Estate Commission
Sellers often expect agents to lower their fees for several reasons. First, they may perceive the costs of selling a home, including agent real estate commissions, as substantial and hope that reducing this expense will leave them with more proceeds. Additionally, sellers tend to compare the fees offered by multiple agents and agencies, looking to negotiate for a lower rate based on perceived industry standards or competitive pricing. However, don't be quick to reduce your rate. Instead, provide value.
Try this:
Seller: "We were hoping for a lower commission rate. It's standard practice, isn't it?"
Agent: "I understand your perspective and want to offer you something unique. Rather than reducing my commission, I propose an incentive-based approach. If I can secure a sale price above a certain threshold, I'll gladly adjust my commission rate downward to reward your trust and confidence in my abilities. This way, we're both motivated to achieve the best possible outcome."
This value-based approach focuses on achieving the best possible outcome for the seller. Rather than simply lowering your commission, in your listing presentation, propose an incentive-based arrangement. Choose one that aligns your interests with the seller's and motivates both parties to work toward a shared goal of selling the property at or above a specific sales price threshold. The transparent and unique strategy builds trust and sets you apart from competitors, showcasing your commitment, creativity, and confidence in delivering superior results.
3. Contract Length
Securing a contract length that allows time to market, sell, and close on the property is essential to a satisfactory experience for sellers and their agents. Slower or uncertain market conditions may necessitate a longer time frame for effective marketing and finding the right buyer. Additionally, properties with higher price points or unique features may require extended listing periods to attract ideal buyers.
Try this:
Seller: "I'm thinking of a 90-day listing contract for my property. That should be enough time to sell it, right?"
Agent: "I understand your preference for a shorter contract, but 180 days gives us ample time to market your property effectively, attract the right buyers, and navigate any market fluctuations. Plus, it allows us to explore different strategies if needed. It doesn't mean it will take a year to sell your home, and if you're completely unhappy with my services, we can always revisit our contract to see if we're still a good fit. Sound fair?"
This tactic is effective because it addresses the seller's desire for a shorter listing contract while highlighting the benefits of a longer one. The agent communicates the advantages of a 180-day contract, such as comprehensive marketing, flexibility to adapt to market changes, and the ability to explore various strategies. By offering a fair and flexible exit clause, you can alleviate concerns and present a mutually beneficial solution that balances both parties' needs.
4. Presenting Offers
When presenting offers, agents should be mindful of the seller's emotional attachment to their property, ensuring they convey the offer professionally and respectfully. They should emphasize the strengths of the offer and its potential benefits and disadvantages to the seller to build a positive negotiating environment. Agents must maintain clear and transparent communication throughout the process, promptly addressing questions or concerns to foster trust and facilitate successful negotiations.
Try this:
Agent: "I have an offer on your property. The buyer is willing to pay $500,000."
Seller: "That's lower than we expected. We were hoping for at least $525,000."
Agent: "I appreciate your expectations. Let's consider a strategic approach. While the offer is currently at $500,000, we can negotiate for favorable terms like a quick closing or contingencies that work in your favor. This way, we can potentially secure a stronger overall deal."
This real estate negotiation strategy is effective because it acknowledges the seller's initial disappointment while introducing a strategic perspective. The agent reframes the negotiation by proposing value-added terms that enhance the overall offer's appeal. This approach aligns with the seller's desire for a higher price while demonstrating your ability to navigate negotiations skillfully. It opens the door to exploring other ways of achieving a favorable outcome beyond the initial offer amount.
Explore Pipedrive to enhance productivity and sales with seamless automation, intuitive pipelines, and insightful reporting. Start to experience how Pipedrive can accelerate deal closures, lead nurturing, and build customer relationships. Seize this chance to elevate your sales performance and propel your business to greater success.
5. For Sale by Owner (FSBO)
Often, a seller opts to sell their home without an agent to save on the commission and because there are FSBO syndicated websites to market their properties, making advertising easier than it once was. Or the seller may have been shown the current market value of their home by some agents with whom they met and disagreed on price. In any case, it can be overwhelming and time-consuming for FSBO sellers to take on the roles of real estate agent, marketer, negotiator, and legal adviser, so it's in their best interest to list with you to reach their goals.
Try this:
Seller (For Sale by Owner): "We can sell it ourselves."
Agent: "I appreciate your confidence, and selling yourself is an option. However, working with a seasoned agent brings experience, marketing reach, and negotiation skills that can often result in a smoother and more profitable sale. What if I could show you that I could sell your home faster and for more money, even with my fees? Would you consider listing with me today?"
This real estate negotiation strategy is effective as it acknowledges the seller's confidence in selling independently while highlighting the unique value an agent brings. Focusing on the agent's experience, marketing expertise, and negotiation skills subtly suggests that partnering with the agent can lead to a smoother and more profitable sale. The strategy also invites the seller to consider the potential benefits of working together, enticing them with the prospect of a faster and more lucrative transaction, even after factoring in the agent's fees.
6. Property Disclosures
Sellers may be inclined to hide a material defect to protect their financial interests. They may worry that disclosing a significant issue could lead to lower offers or deter potential buyers. The seller may fear the repair costs and hope to secure a higher price by concealing the problem. However, this tactic can lead to legal consequences for the seller and the agent, jeopardizing the sale and damaging their reputation in the real estate market. Therefore, agents must know how to negotiate disclosures.
Try this:
Seller: "I'd rather not mention that minor foundation issue in the disclosure."
Agent: "I understand your concern, but it's important to note that legally, we must disclose any known defects. Not doing so could lead to legal complications down the line and negatively impact the sale. Let's work together to ensure we provide accurate information while addressing buyer concerns to keep the transaction smooth and transparent."
This tactic is effective because it focuses on legal compliance and transparency. Sellers understand that failing to disclose known property defects can lead to a lawsuit. By recommending disclosure, you help mitigate risks, ensuring smoother transactions. Moreover, this approach underscores your role as a trusted adviser, bolstering your reputation for integrity and professionalism. It balances legal requirements with ethical considerations, promoting both a legally sound and transparent approach.
7. Home Inspections & Repairs
In recent years, buyers have waived home inspections due to a strong seller's market. However, this is not the norm. Sometimes, sellers feel hurt by the buyer's requests for repairs or feel that the buyers nitpicked the inspection to get a price reduction or other concession. Therefore, agents must know how to negotiate repair requests that result from property inspections.
Try this:
Seller: "I don't want to bother with those repairs from the home inspection. We already agreed to list for a lower price."
Agent: "I appreciate your perspective and understand that we've already priced the property accordingly. However, addressing these repairs can ensure a smoother transaction and minimize potential issues that might arise later. It's not just about the price but also about providing buyers with confidence in the property's condition. This can lead to a quicker sale and a more positive outcome for all."
This response is effective because it acknowledges the seller's viewpoint and the agreed-upon lower price while emphasizing the benefits of addressing the repairs. It highlights the importance of ensuring a smoother transaction, reducing potential future complications, and instilling buyer confidence in the property's condition. This approach ultimately promotes a quicker sale and a more positive experience for both the seller and potential buyers.
8. Home Staging
Agents may need to negotiate home staging with a seller to enhance a property's market appeal. While sellers may resist staging due to the perceived costs, agents can explain that it often leads to quicker sales at higher prices. Negotiations may revolve around the extent of staging required, balancing the seller's budget with the need for an attractive presentation. Ultimately, staging can improve the property's online and in-person visibility, attracting more potential buyers.
Try this:
Seller: "I don't want to spend money on staging the home. It's an extra cost we can avoid."
Agent: "I understand your concern about costs. However, consider that staging typically results in quicker sales at higher prices. Think of it as an investment. By spending a bit now, we can attract more buyers and potentially negotiate for a higher final sale price and sell faster, which could offset the staging expenses."
This negotiation strategy is effective because it addresses the seller's reluctance to invest in home staging while highlighting the potential benefits. You can shift the seller's perspective by framing staging as an investment rather than an expense. Emphasizing the likelihood of quicker sales and higher prices encourages the seller to see the long-term financial advantage of staging. This approach can motivate the seller to make a decision that ultimately enhances the property's marketability and overall sale outcome.
9. Seller Concessions
Agents must be skilled negotiators regarding seller concessions, which is common in real estate transactions. These concessions can include covering some or all of the buyer's closing costs, addressing repair issues found during inspections, or adjusting the sale price. Knowing how to negotiate these concessions is essential to navigate complex deals, maintain positive client relationships, and ensure that sellers make informed decisions that align with their goals and market conditions.
Try this:
Seller: "I'm not keen on paying $10,000 in closing fees to these buyers."
Agent: "I appreciate your concern about the $10,000 concession. Let's explore a creative approach. Instead of covering the entire amount, we could offer a portion while adjusting the sale price slightly higher. This way, the buyer gets financial help, and you still receive your desired net proceeds. It's a win-win solution that satisfies both parties and maintains our negotiating strength."
This real estate negotiation tactic is effective due to its emphasis on compromise and a win-win solution. The agent acknowledges the seller's reluctance to pay the full $10,000 concession and suggests a creative approach. Both parties benefit by adjusting the sale price slightly higher while offering a portion of the concession. This approach maintains negotiating strength for the seller, fosters cooperation, and showcases your unique problem-solving skills, resulting in a balanced and fair outcome.
10. Low Appraisals
Sellers might reject a low appraisal because they perceive their property's value as higher, often due to emotional attachment or investment. Agents must be adept at negotiating this scenario to align seller expectations with market realities. This involves educating sellers on the significance of appraisals, exploring options like renegotiation or improvements, and ultimately facilitating a successful sale that benefits both the seller and buyer.
Try this:
Seller: "I won't accept their offer at the appraised value. We deserve more for our property. We already lowered the price when we listed it."
Agent: "I understand your disappointment, but let's leverage this situation. We can keep the deal alive by meeting the buyers halfway. We've already invested time and money in this transaction. Accepting the appraised value can ensure a successful sale and help you move forward faster. It's a strategic move in the current market. If they walk away, we're back to square one, and a new appraisal will yield the same results."
This tactic is effective because it empathizes with the seller's concerns and validates their perspective. By leveraging the situation and proposing a compromise, the agent keeps the deal alive and emphasizes the investments made. It strategically positions accepting the appraised value as a faster path to a successful sale. Additionally, highlighting the likely consistency of future appraisals encourages the seller to consider the benefits of the current offer and prevents a potential return to square one.
Negotiation Tactics for Buyer's Agents
Real estate agents require negotiation tactics when assisting buyers due to several critical factors. These real estate negotiation strategies enable agents to secure favorable prices, terms, and conditions for their clients while navigating competitive markets. Agents must also help buyers select suitable properties, handle competing offers, negotiate inspection results and repairs, manage emotional aspects, resolve conflicts, and advocate for their clients. These skills are essential for delivering successful and satisfying homebuying experiences.
1. Signing a Contract
Effective lead generation is essential for agents, and it's equally crucial to negotiate a clear contract with prospective buyers that outlines expectations, services, and terms to ensure a successful working relationship. Agents can secure buyers in contracts by demonstrating their value, market expertise, and commitment to achieving the best results for the client, but buyers are sometimes hesitant to sign.
Try this:
Buyer: "I'm not sure about signing a contract with a buyer's agent."
Agent: "I completely understand your hesitation. How about we add a clause allowing you to terminate the agreement with reasonable notice if you're unsatisfied with my services? That way, you have peace of mind and can experience the value I bring to your home search."
This negotiation strategy is effective because it addresses the buyer's concerns by providing a built-in exit option, demonstrating the agent's confidence in their services, and ultimately reducing the perceived risk for the buyer, making them more likely to agree to the contract.
To find other buyers who are interested in purchasing a home, use Market Leader's new feature, Network Boost. Network Boost has shown a 40% increase in agents successfully connecting with leads, which helps you find prospects and schedule more buyer agency meetings, securing client contracts. Market Leader social media experts design targeted ads for your Instagram and Facebook that funnel into your Market Leader CRM. This will also trigger an automatic marketing campaign that nurtures your clients and lets you know they are ready to engage with you.
2. Real Estate Commissions
Although the seller is typically responsible for an agent's commission, agents must learn how to negotiate real estate commissions with buyers to create mutually beneficial agreements that align with both parties' expectations. Effective negotiation ensures transparency, trust, and a clear understanding of the agent's compensation while respecting the buyer's budget. This skill enables agents to provide valuable services, foster positive client relationships, and successfully navigate the real estate market's complexities.
Try this:
Buyer: "I thought the seller pays the commission. I have to come up with more money?"
Agent: "I understand your concern. The commission generally comes from the sale proceeds, but sometimes it's out of pocket. Let's discuss how we can work within your budget while ensuring I provide you with the best possible service so you get the most value from your investment should this arise."
This tactic is effective because it addresses the buyer's misconception about commissions, reassures them about budget considerations, and highlights the agent's commitment to providing value and working collaboratively to meet the buyer's financial goals. It helps build trust and alleviate concerns, making the buyer more comfortable proceeding with the agent.
3. Making Offers on Homes
You will likely encounter low offers or resistance from your buyer on a seller's counteroffer. Effective strategies on how to negotiate a real estate deal enable agents to bridge the gap between buyers' expectations and sellers' demands. This skill is crucial in navigating complex transactions, building trust, and ensuring successful property transactions.
Try this:
Buyer: "I think we should start with a low offer."
Agent: "I understand your approach, but in this competitive market, a strong initial offer can give us an advantage and demonstrate our serious interest. Let's consider a fair offer that positions us well without alienating the seller. We can negotiate effectively while showing respect for their property."
This dialogue is an effective real estate offer strategy because it acknowledges the buyer's perspective while explaining the advantages of a strong initial offer in a competitive market. It also emphasizes the importance of demonstrating serious interest and maintaining a respectful approach toward the seller, which can improve the chances of a successful negotiation and acceptance of the offer.
4. Property Condition, Inspections & Repairs
When buyers negotiate to buy a house, they sometimes leverage the home inspection for a reduced selling price, repairs, or another seller concession. While each transaction differs, and you want to ensure that your clients aren't overpaying for a money pit, you also need to learn how to address buyers who want to nitpick the inspection report, asking for everything to get fixed.
Try this:
Buyer: "We've found quite a few minor issues in the inspection report, plus these two bigger things. We want them all fixed."
Agent: "I appreciate your thoroughness in reviewing the inspection report. While asking the seller to address the major concerns is reasonable, let's consider which minor issues are critical and negotiate for those. This allows us to focus on getting costly repairs done and doesn't alienate the seller."
This approach is effective because it acknowledges the buyer's concerns while promoting a cooperative negotiation stance. It maintains a balanced and reasonable perspective by suggesting a focus on critical minor issues and major concerns. This can lead to a more amicable negotiation process, reducing the risk of alienating the seller and increasing the likelihood of reaching a successful resolution.
5. Choosing a Property
Successful real estate negotiations are considerate of your client's wants and needs while ensuring they're doable. Some buyers may have unrealistic expectations and want to see every property on the market, creating decision fatigue. The buyers also may have a laundry list of "must-have" features and amenities that don't align with their budget, so your role is to help them figure out the most important things to negotiate when buying a house and what they can live without.
Try this:
Buyer: "We want to see every house available in the area."
Agent: "I understand your enthusiasm, but let's narrow down our search by focusing on homes with the features and amenities you want most and are within your budget. This will save time, help us find you a great home, and ensure we don't miss out on the properties that truly will meet your needs."
This negotiation tactic is effective because it acknowledges the buyer's enthusiasm while gently guiding them toward a more practical and focused approach. Highlighting the benefits of narrowing the search to homes with preferred features and budget considerations demonstrates your commitment to finding the best options, saving time, and ensuring the buyer's needs are met effectively.
6. Financing & Budget
Some buyers want to find a house before applying for a mortgage because they don't want the inquiry on their credit report, don't have a lender, or assume that they find the house first. They rely on the agent to tell them what they can afford, or they use an online calculator and have a maximum home price in mind. However, agents must encourage the buyers to get a loan pre-approval before touring houses to determine their budget and if they will qualify for financing.
Try this:
Buyer: "We thought we'd look at houses first to see what's out there. We have an idea of what we can afford. Then we'll talk to the bank. We don't want a ding on our credit report."
Agent: "I appreciate your enthusiasm for touring homes. However, getting pre-approved by the bank won't impact your credit significantly, and it helps you make more informed choices during our home tours. Plus, it strengthens your position with the seller when making offers."

This tactic is effective because it addresses the buyer's concerns while emphasizing pre-approval benefits. By assuring the buyer that pre-approval won't significantly affect their credit and highlighting its advantages in terms of informed decision-making and offer strength, you encourage a wise and efficient homebuying process, which ultimately benefits your client.
7. Appraisal Results
An agent may need to negotiate the appraisal with a buyer when the appraised value of the property is lower than the agreed-upon purchase price. In such situations, negotiations are necessary to determine how both parties will proceed. The buyer may request a price reduction, additional concessions, or repairs, while the seller may counter with alternative solutions or stand firm on the original price. Negotiating the appraisal helps bridge the gap between the agreed-upon purchase price and the appraised value, ensuring a successful transaction.
Try this:
Buyer: "The appraisal came in lower than the purchase price. Even though we can afford it, we want a reduction."
Agent: "I appreciate your concern about the appraisal. While we can request a reduction, let's also weigh the overall value of the property and the local market conditions. It's crucial to ensure we're making an informed decision that aligns with your long-term goals and financial well-being."
This real estate negotiation is effective because it acknowledges the buyer's concerns while encouraging them to consider the bigger picture. You can steer the negotiation toward a more rational and balanced approach by emphasizing the importance of making an informed decision based on property value and market conditions. This helps the buyer evaluate the situation with a long-term perspective and ensures that their financial interests are prioritized while not losing the house.
8. Closing Costs & Seller Concessions
Agents may need to negotiate closing costs and seller concessions with their buyer-client if unexpected issues arise during the inspection or appraisal, affecting the property's value or condition in the buyer's mind. Renegotiating can help the buyer secure additional financial benefits or address essential repairs while ensuring a fair deal, not alienating the seller, and protecting them from losing the house.
Try this:
Buyer: "Let's add closing costs and all the repairs in the home inspection report to our offer. We want to sell our home first, so let's set a six-month closing date with a home sale contingency. Oh, and we want their lawn tractor."
Agent: "I understand you want to make a competitive offer, but combining closing costs, all repairs, a lengthy closing date, and the lawn tractor might make our offer less attractive to the seller. Let's prioritize the most crucial terms, like the most critical repairs and closing costs, to increase our chances of acceptance. We can explore the other requests if the initial terms are agreed upon."
This tactic is effective because it acknowledges the buyer's desire to make an offer while gently guiding them toward a more reasonable negotiation position. By suggesting prioritizing critical items like repairs and closing costs, you can ensure the offer remains appealing to the seller without alienating your buyer-client. This approach focuses the negotiation on what's necessary and increases the likelihood of a successful outcome.
9. Property Possession Date
It's not uncommon for a buyer to sell a home before closing on a new home because they can't afford two mortgages and need the proceeds from their home to close on the new place. Sometimes, buyers can close without a home sale contingency, and in a competitive seller's market, this is the best option to help them achieve their goals without feeling rushed to take a lower price on their home to close on the next house. Negotiating property possession dates will vary, so consider your client's circumstances.
Try this:
Buyer: "We want to sell our home first. Let's bump out the property possession date by six months."
Agent: "I appreciate the importance of selling your current home first, but we should be mindful of the seller's perspective. Let's consider a shorter contingency period to make our offer more appealing and explore options to demonstrate our commitment. This will increase the likelihood of our offer being accepted while addressing your needs."
This negotiation tactic is effective because it acknowledges the buyer's request while steering the negotiation toward a compromise that benefits both parties. By suggesting a shorter contingency period and showing commitment by coming up with other options, you address the buyer's concerns while making the offer more attractive to the seller. This demonstrates flexibility and consideration for both sides, increasing the chances of a successful sale.
10. Earnest Money Deposit
Among the most challenging of top negotiation tactics centers around money. Buyer agents often advise clients to consider larger earnest money deposits as a strategic move. These deposits demonstrate commitment and seriousness to sellers, making offers more appealing and increasing the chances of acceptance. A higher earnest money deposit can also provide leverage during negotiations and offer greater protection for the buyer. Buyers may be hesitant to tie up more of their funds so early in the deal, so negotiating skills are essential.
Try this:
Buyer: "We only want to put down $1,000. That should be enough, right?"
Agent: "I appreciate your initial suggestion, but let's consider the seller's perspective. A higher earnest money deposit can demonstrate your commitment and seriousness as a buyer. It also gives the seller confidence in your offer. How about we propose $3,000 instead? It's a strong signal without significantly increasing upfront costs."
This is a good approach because it acknowledges the buyer's initial preference while effectively conveying the benefits of a higher earnest money deposit. By explaining how a larger deposit shows commitment and instills confidence in the seller, you can persuade the buyer to consider a more substantial amount that is still within their budget.
Negotiations With Other Agents
You will find yourself negotiating with real estate agents regularly to facilitate transactions between each of your respective buyer and seller clients. Knowing how to negotiate effectively is crucial as it impacts deal terms, timelines, and client satisfaction. Skilled negotiation fosters cooperation among agents and ensures smoother transactions, benefiting all parties involved. It allows agents to secure client outcomes, build strong professional relationships, and navigate challenges.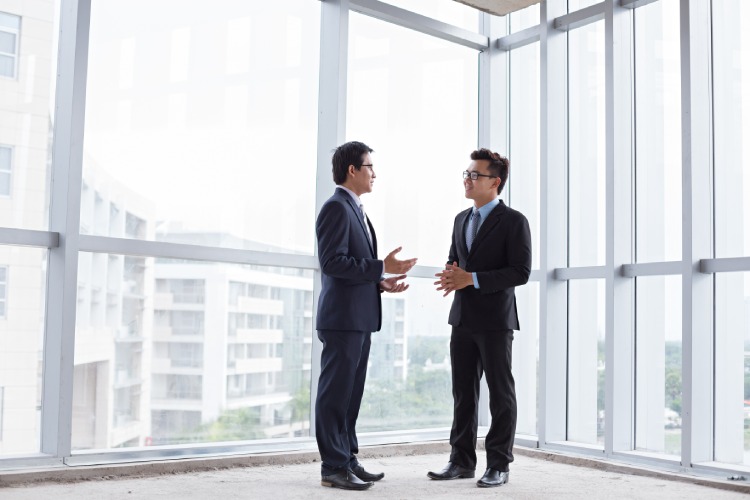 Effective negotiation with other agents involves active listening, clear communication, and a cooperative spirit. Agents should research market data, gather supporting documentation, and present compelling arguments to support their clients' positions. Building rapport, offering win-win solutions, and remaining flexible is key. Agents who negotiate effectively can secure favorable terms, strengthen professional relationships, and ensure successful client transactions.
The Role of Psychology in Real Estate Negotiations
Psychology plays a crucial role in real estate negotiations in understanding and influencing buyer and seller behavior. Agents must recognize the emotional attachment that seller-clients often have to their homes or that buyers develop toward desired properties. By acknowledging these sentiments and using empathy, agents can build trust and rapport, which can be leveraged to facilitate more favorable terms.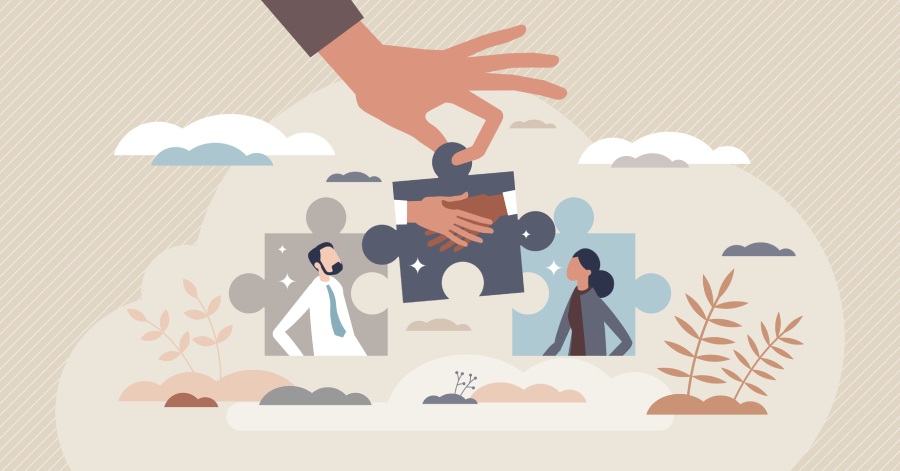 Understanding psychology also helps manage client expectations. Agents must educate clients about market realities and potential outcomes, addressing irrational expectations with price, time frames, values, and repairs. Effective communication and negotiation skills allow real estate agents to navigate delicate conversations, ensuring clients feel heard and respected and ultimately closing sales.
Additional Negotiating Tips
By delving deeper into these negotiating strategies, real estate agents can navigate complex transactions more effectively and achieve better outcomes for their buyers and sellers. Here are more tips and techniques to enhance your real estate negotiation skills.
Master non-verbal communication: Pay close attention to body language, tone, and facial expressions during negotiations. These non-verbal cues can reveal valuable insights into the other party's intentions and emotions.
Study psychological triggers: Learn about psychological triggers in negotiations, such as anchoring (starting with a high initial offer) and reciprocity (offering concessions to encourage reciprocity from the other party).
Create a win-win mindset: Foster a win-win mindset in both parties by emphasizing that a successful deal should benefit everyone involved, which can reduce tension and encourage cooperation.
Analyze seller's motivations: Understand the seller's motivations on a personal level. Are they looking to downsize, move quickly, or maximize their profit? Tailor your approach accordingly.
Leverage local market knowledge: Demonstrate your expertise by highlighting your in-depth knowledge of the local real estate market, including recent sales and upcoming developments.
Employ a negotiation framework: Develop a structured negotiation framework that includes preplanned responses to various scenarios, allowing you to react swiftly and confidently.
Anticipate objections: Proactively address potential objections from the seller, whether related to property condition, price, or terms, by presenting solutions before they become sticking points.
Master the art of silence: Stay quiet after presenting an offer or counteroffer. Let the other party react and respond, as silence can be a powerful negotiating tool.
Negotiation ethics: Adhere to ethical standards and legal regulations in all negotiations.
Alternatives and BATNA*: Understand your Best Alternative to a Negotiated Agreement (BATNA) and the other party's BATNA to make informed negotiation decisions.
*Best Alternative to a Negotiated Agreement (BATNA) is a strategy created by William Yury and Roger Fisher in the classic bestseller, "Getting to Yes: Negotiating Agreement Without Giving In."
Places to Learn More Negotiation Strategies
It is critical to hone your negotiation skills for successful real estate transactions to navigate and secure favorable terms in real estate transactions effectively. These skills are essential for working with buyers, sellers, investors, agents, and other professionals involved in negotiating real estate deals. Negotiation involves discussions and compromises related to property prices, terms, conditions, financing, repairs, and other aspects of a transaction.
Here are some online courses and training to develop your negotiation prowess:
National Association of Realtors (NAR): The real estate master certified negotiation expert course provided by the NAR is designed for real estate experts aiming to enhance their negotiation abilities. There is a one-time application fee of $159, and the cost varies by state. It is open to members of the NAR.
Coursera: Coursera has 244 courses from schools and universities that offer courses on negotiating and building related skills. You will find the right course if you peruse the available real estate investing classes.
The Black Swan Group: Former FBI international hostage negotiator Chris Voss offers online negotiation courses, including his "tactical empathy" strategy. These courses emphasize the power of empathy in communication over aggressive negotiation tactics.
Frequently Asked Questions (FAQs)
Effective negotiations require understanding the other party's needs, motivations, and concerns. You can identify common ground, offer solutions, and build rapport by listening attentively. This approach is the number one rule and fosters cooperation, leading to mutually beneficial agreements. Additionally, listening helps you avoid misunderstandings and ensures that your responses are well-informed and relevant to the negotiation context.
---
Real estate agents need negotiation skills to advocate for their client's interests, secure favorable deals, and navigate complex transactions effectively. These skills allow agents to communicate persuasively, resolve conflicts, and find creative solutions to obstacles that often arise in real estate transactions. Effective negotiation can lead to better outcomes for buyers and sellers, build trust with clients, and establish a reputation for excellence in the industry.
---
Negotiating between a buyer and seller in real estate involves facilitating communication, finding common ground, and reaching mutually acceptable terms. The agent listens to both parties' needs and concerns, offers insights into market conditions, and helps them understand each other's perspectives. The agent then presents offers, counteroffers, and compromises, guiding the negotiation process toward a balanced agreement that aligns with the buyer's and seller's goals and timelines.
---
Bottom Line
Negotiation in real estate is the art of reaching mutually beneficial agreements between buyers and sellers. It involves discussions on various aspects of a property transaction, such as price, contingencies, closing dates, and more. Real estate agents facilitate these negotiations, advocate for their clients' interests, and ensure a smooth and fair transaction process. Effective negotiation skills, market knowledge, and communication are key to successful real estate deals.