Memes quickly travel through social media and visually represent commonly understood truths. Real estate memes for NAR-licensed Realtors and agents alike underscore the many shared experiences of being an agent with a great sense of humor. We found the best real estate agent memes on the internet, so sit back and share a laugh.
Here are the top 22 real estate memes for great real estate marketing:
---
1. Remember Our Time Really Is Money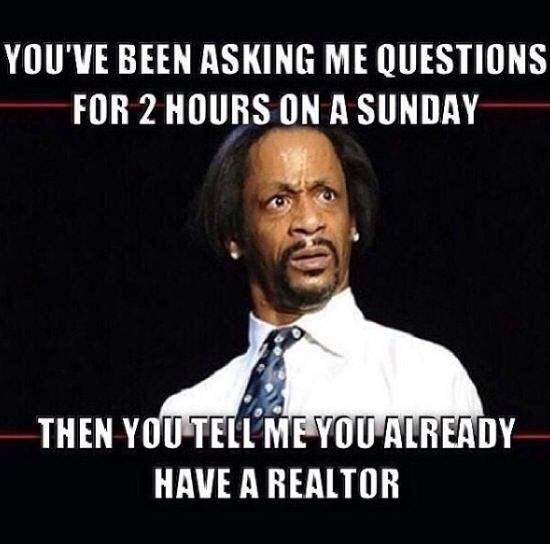 Asking a real estate agent to lend their expertise without intention of using their services can be frustrating. Real Estate Agents have expertise that they get paid to lend to clients, much as others get compensated for the work they do. As this meme perfectly illustrates, expecting real estate expertise, advice and information without retaining services is a confusing occurrence that happens far too often.
---
2. We Know What We're Doing
Offrs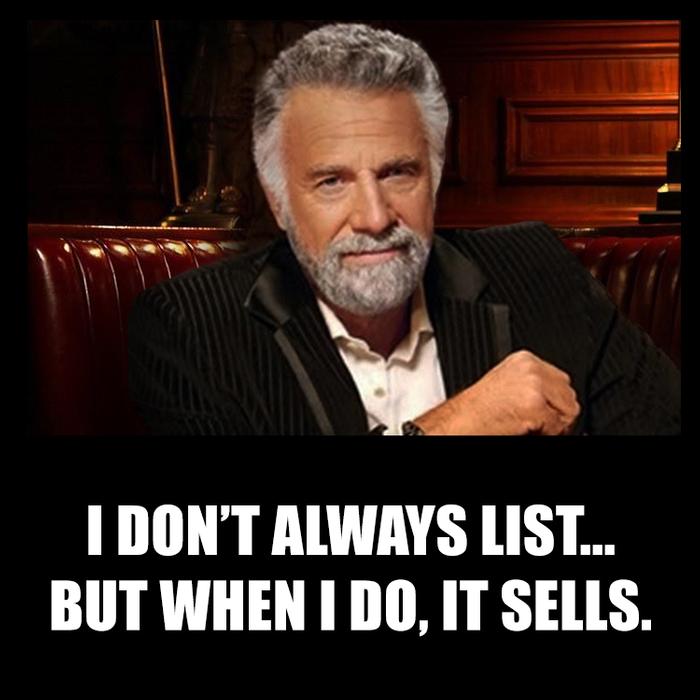 In real estate memes, nothing beats a little bravado, and this shows confidence in a way that gets a laugh. Real Estate Agents should be confident in the services they provide. This meme tells clients that you can get the job done without taking yourself too seriously.
---
3. You Can Trust Your Agent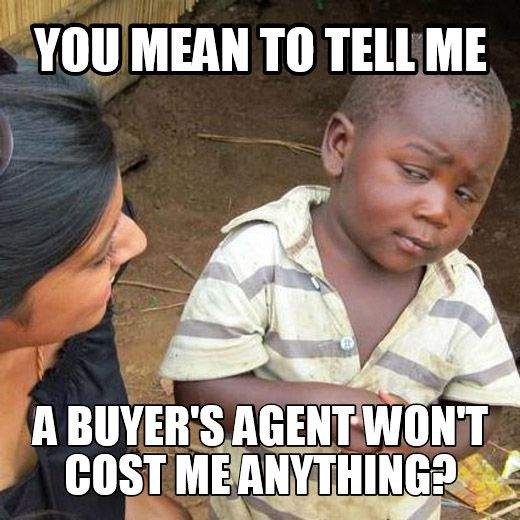 Real Estate Agent memes should always contain a grain of truth, and this one captures the skeptical nature of some clients perfectly. Every agent will unfortunately encounter clients who believe they are out to overcharge them at every turn. This meme hopes to shed a little humor on the hesitancy some clients feel and the Real Estate Agents who hope to bring them around.
---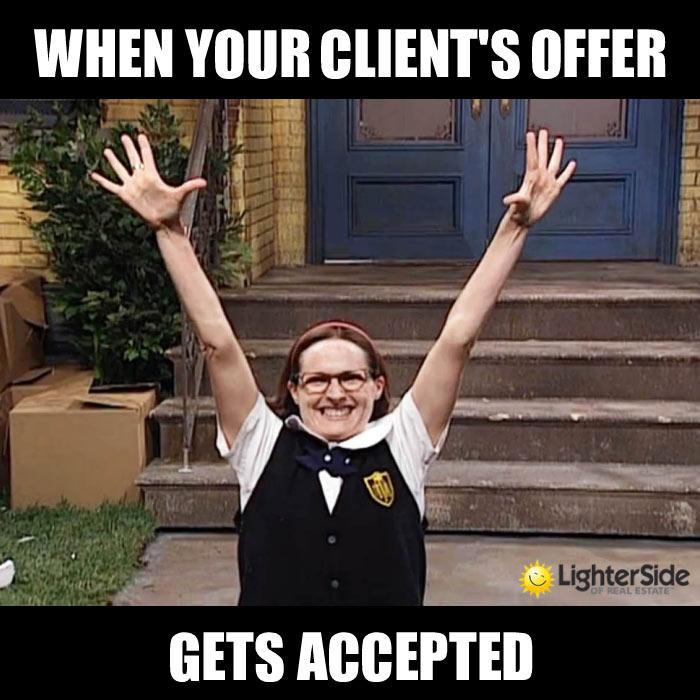 Having an offer accepted is exciting, and while the coming commission check is nice, it's the act of nailing it for your clients that gets the biggest celebration. At the end of the day, when all the hard negotiation in a competitive market is over, landing the perfect home for your client makes a real estate agent feel like a rock star.
---
5. We Hope You're Honest with Us
Stephen Fells, ActiveRain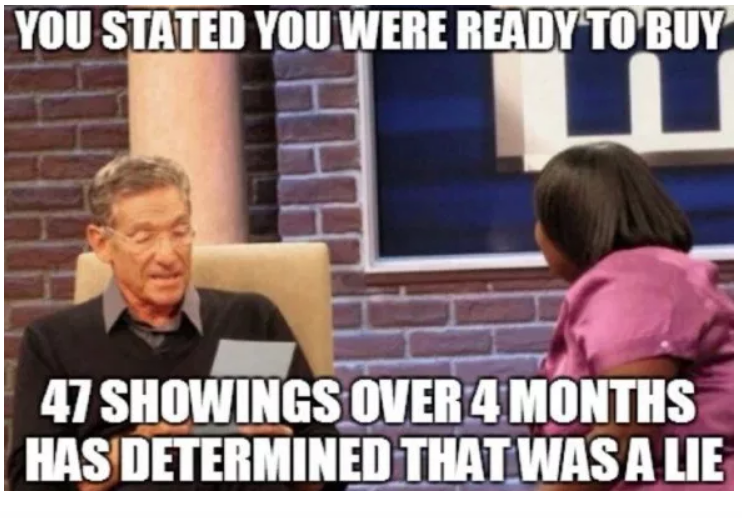 Real estate agents invest time, money, and a lot of effort showing homes to interested buyer clients. While agents understand that you may need to see a number of homes before placing an offer, real estate agent memes like this illustrate that some clients might be doing some window shopping at their real estate agent's expense.
---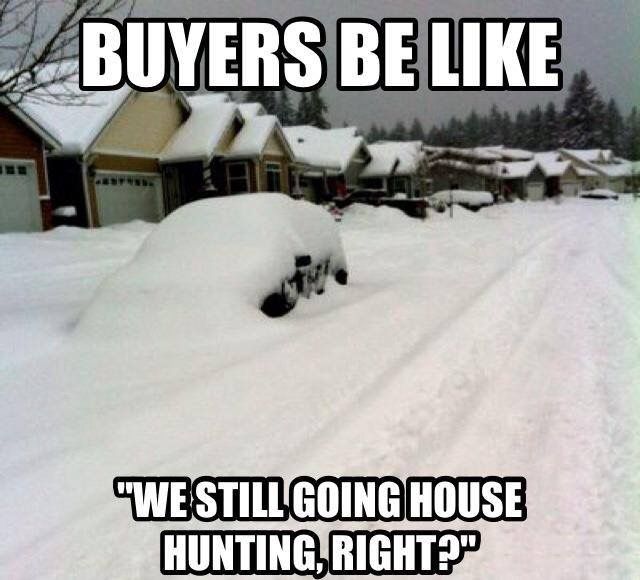 Despite often having all-wheel drive vehicles and the capacity to go almost anywhere, there are some conditions your agent just can't tackle. Real estate agent memes like this should remind clients that agents are only human after all, and sometimes when the weather is dangerous, it's just best to stay in and have a nice cup of cocoa like everyone else.
---
7. Don't Believe the Hype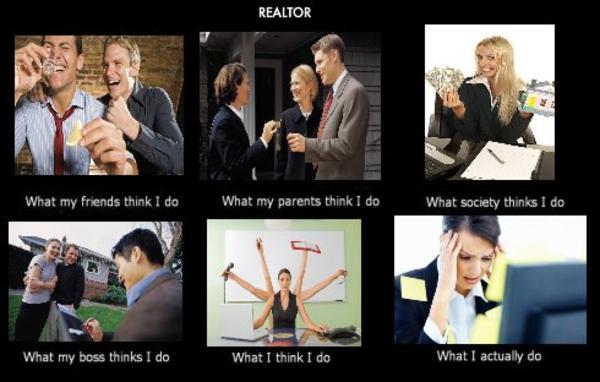 Everyone has an opinion of what a real estate agent does, and those opinions usually aren't correct. Real Estate Agent memes like this one nail the multiple perspectives people seem to have on the profession. From the glamorous portrayals of reality TV to your friends who think you don't really work for your money, no one sees the behind-the-scenes plethora of tasks every real estate agent has to get done.
---
8. A Real Estate Work Week Never Ends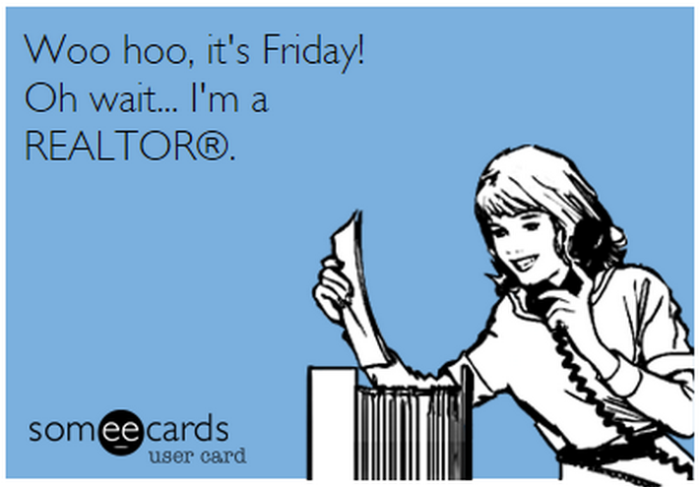 Some real estate agent memes hit close to home, and most clients know that primary house hunting and open houses occur on weekends. Hopefully, most clients get the hint of these types of real estate agent memes: that most agents are on the job, around the clock, every day of the week.
---
9. Real Estate Is Harder Than You Think
K.C. Brants, RedFin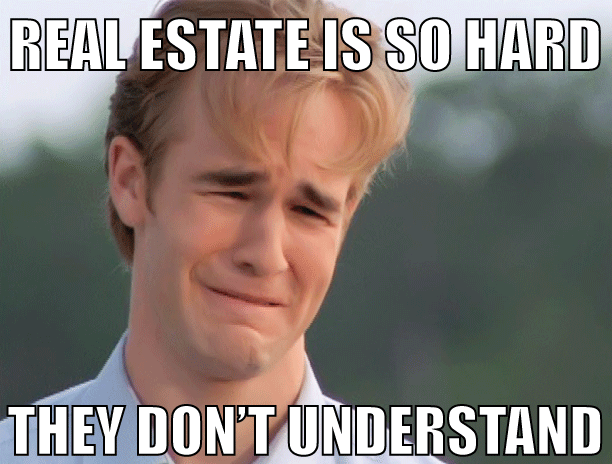 Most clients and outside observers don't understand that being a successful agent is more than just showing and listing homes—there are endless details. With real estate lead generation, organization, and appointments, agents have to be working on their business as well as in it. The glamour of a Million Dollar Listing is more reality television than simple reality.
---
10. We Love Your Referrals
Real Estate Meme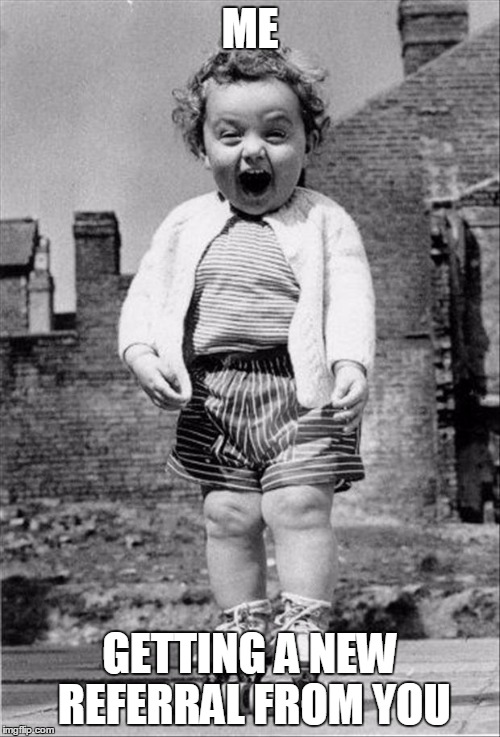 Real estate careers are built on the back of referrals, and every agent is thrilled to get a new one from a happy customer. Real estate memes like this convey the genuine joy felt on being entrusted to find or sell a home, and hopefully inspire clients who see them to send a few friends to a real estate agent they love.
---
11. We Want You to Be Selective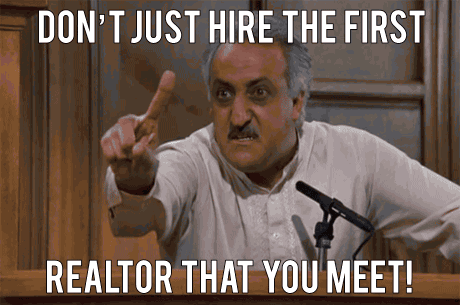 Real Estate Agents who are good at what they do encourage vetting. Sometimes there is nothing more frustrating to an amazing agent than watching potential clients hire a person simply because they met them once at a gathering, rather than interviewing potential candidates like the true job it is.
---
12. We Might Be Who You're Looking For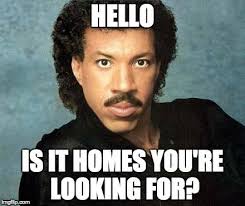 Real Estate Agent memes like this one capture the fact that agents are often sitting on a wealth of home and area information that's just awaiting the right buyer. Mention or allude to homebuying and be assured there is an agent nearby who would love to know more about you and your needs.
---
13. Help Us Help You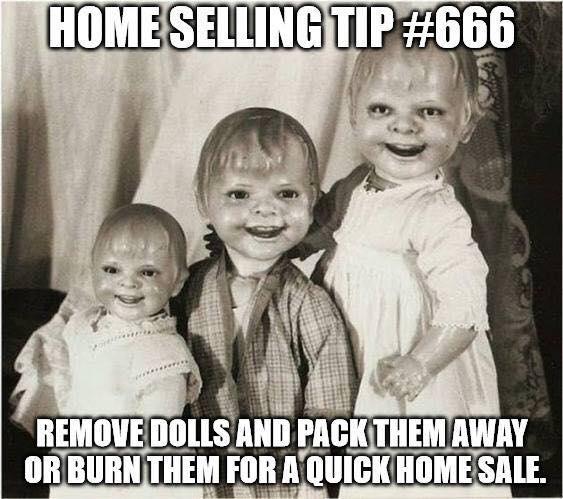 A good Real Estate Agent will give you feedback on what it takes to sell your home with honestly and sensitivity. While these dolls might not put off all buyers, sometimes a home requires more than simple depersonalization to sell quickly, and it's such elements that homeowners often don't spot that hold them back.
---
14. Realtors Get Impatient Too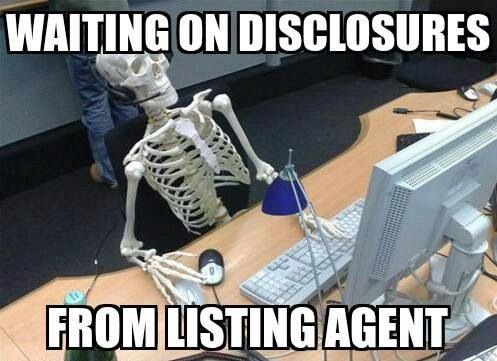 While real estate agents usually keep a calm exterior when their clients are chomping at the bit for more information, rest assured they are as frustrated as you are. It just kills most agents to have to sit and wait on disclosures and other paperwork when things could be moving along, and real estate agent memes like this illustrate that perfectly. Just know that although there are funny real estate agent memes to illustrate it, your agent is doing everything in their power to move the process along.
---
15. Your Realtor Will Handle It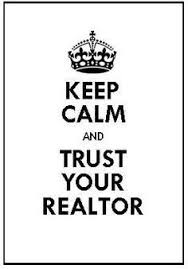 Every now and again a real estate agent will have clients who require a lot of reassurance through calls and texting that things are in motion and the job is getting done. While agents understand that clients are anxious during this time, real estate agent memes like this one seek to let them know that they can relax because we've got it under control.
---
16. Missed Opportunity Kills Us
<Smart Agents Blog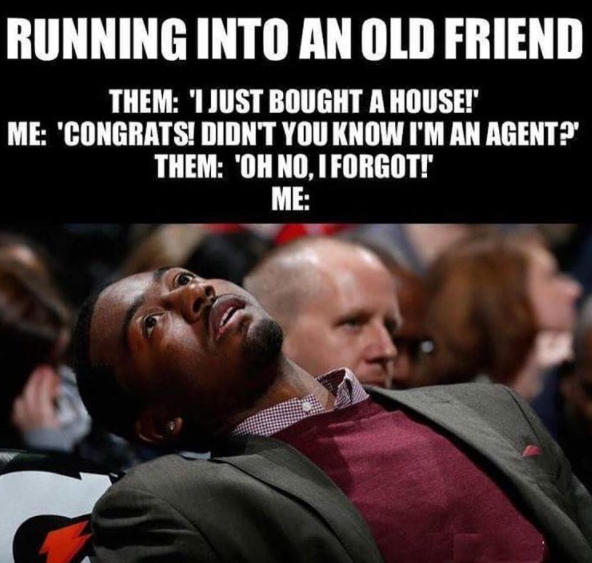 Spending endless dollars and effort, agents try hard to stay in your sphere of influence. So when a real estate agent finds out you didn't remember them when it came time to purchase a home, it just crushes them! Agents hope to be top of mind for every person in their circle.
---
17. We'll Hear You Out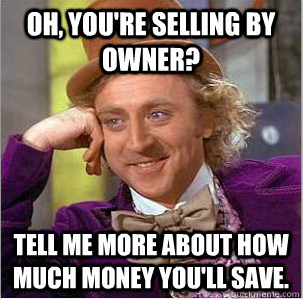 Real estate agents respect a homeowner's decision, no matter how detrimental they might find it to be. Knowing that statistics show that most homes that list with real estate agents sell for more money, and that homes that sell by owner are poorly priced or often don't sell at all, agents will still be patient and hear you out.
---
18. Good Realtors Can Pump Up Your Sales Price
Magna Realty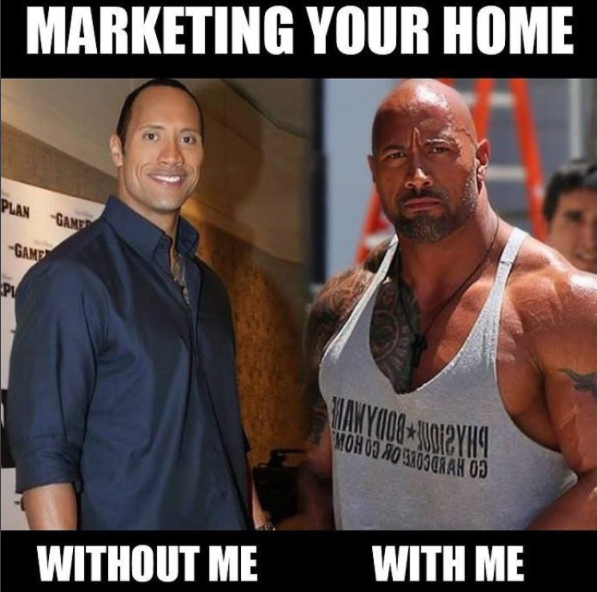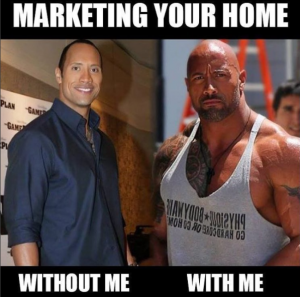 The marketing of your home will be "wimpy" with some real estate agents, so it's best to choose an agent who will "pump up" their marketing efforts. Funny real estate agent memes show that you can have an advantage over the competition just by selecting the right agent. Marketing skills and what a good agent can do will make all the difference in how quickly your home sells and the price it sells for.
---
19. Real Estate Is Stressful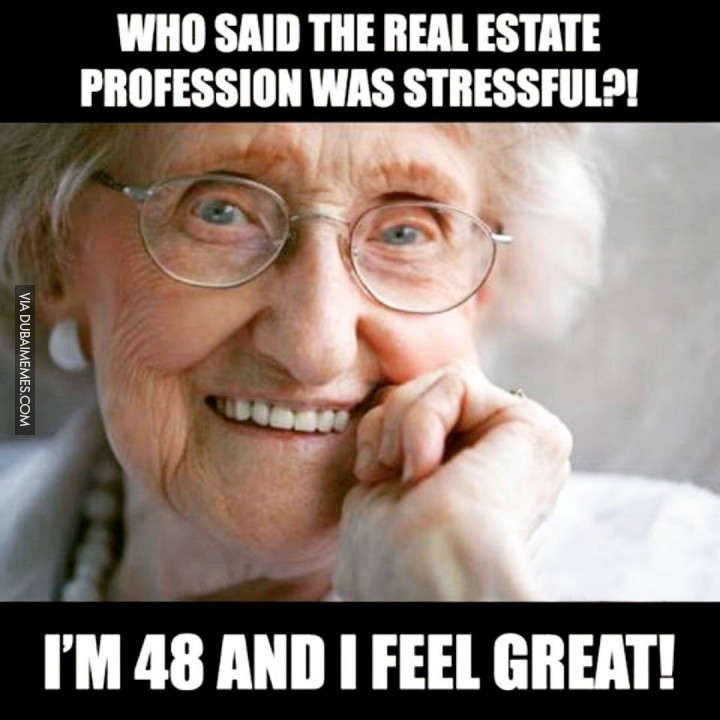 Sometimes real estate agents like to play it cool with the business, but in all honesty, it can have moments of complete stress. Negotiating deals and navigating unforeseen circumstances can be trying even for the most experienced professional. Real Estate Agent memes like this one help to show clients what that inner stress might look like if reflected in our outward appearance.
---
20. Realtors Will Go to Battle for You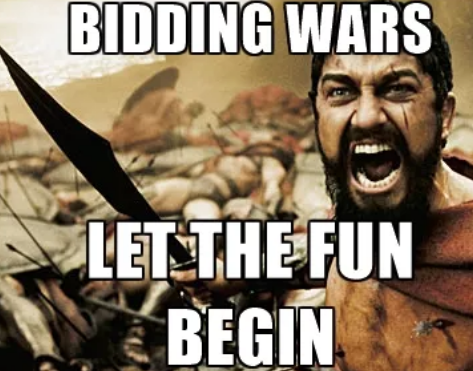 Winning in a highly competitive market is absolute war on some listings, and there can be an absolute rush when you know you can land the perfect home for your clients. Agents hope that clients remember how well we fared in battle when they choose to buy another property.
---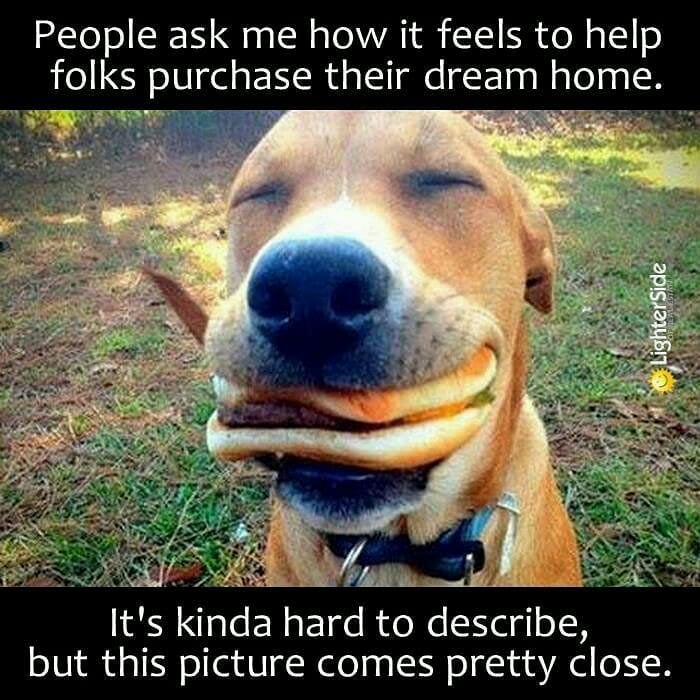 Rest assured that your real estate agent gets a deep satisfaction when they're able to find and land that dream home for you. Finding the perfect home can take weeks or months of scouring the MLS, going to showings, and putting in offers. When it all comes together perfectly, as some real estate memes illustrate, the result is pretty satisfying.
---
22. We Love Our Clients
Best Real Estate Meme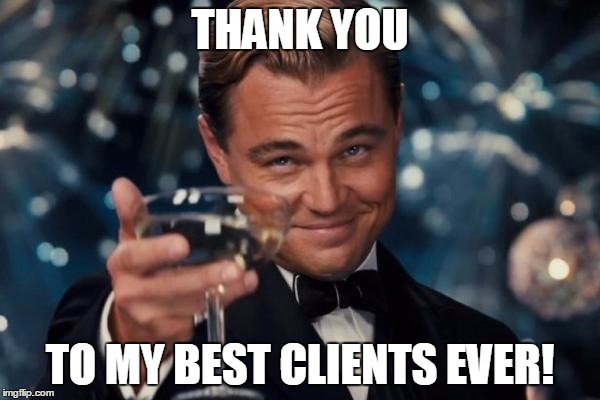 Every agent appreciates working with fantastic clients, and also recognizes the importance they hold in their career. Many agents and clients remain friends long after closing, and happy clients refer agents to their own personal networks. While not all real estate agents will end up being your best friend, needless to say, they appreciate their clients greatly and know they'd never be anywhere without them.
---
Funny Real Estate Memes Bottom Line
Real estate memes are fun and give us a good laugh because they're laced with a grain of truth. While we understand that clients don't always know the extent of what's done behind the scenes, funny real estate agent memes can serve as wonderful insight into the taxing, grinding, and not-so-glamorous aspects that happen every day. Use them as part of your real estate social media marketing strategy.