Keeping up with hiring statistics gives recruiters an edge in this highly competitive industry. Is the job market driven by employers or by candidates? How many days does it take to fill a role? What is the value of hiring star employees? These 15 insightful recruiting statistics answer these questions and more.
1. What percent of employers believe that there's a talent shortage?
40% of global employers claim that there's a shortage of talent. (Source: ManpowerGroup 2016)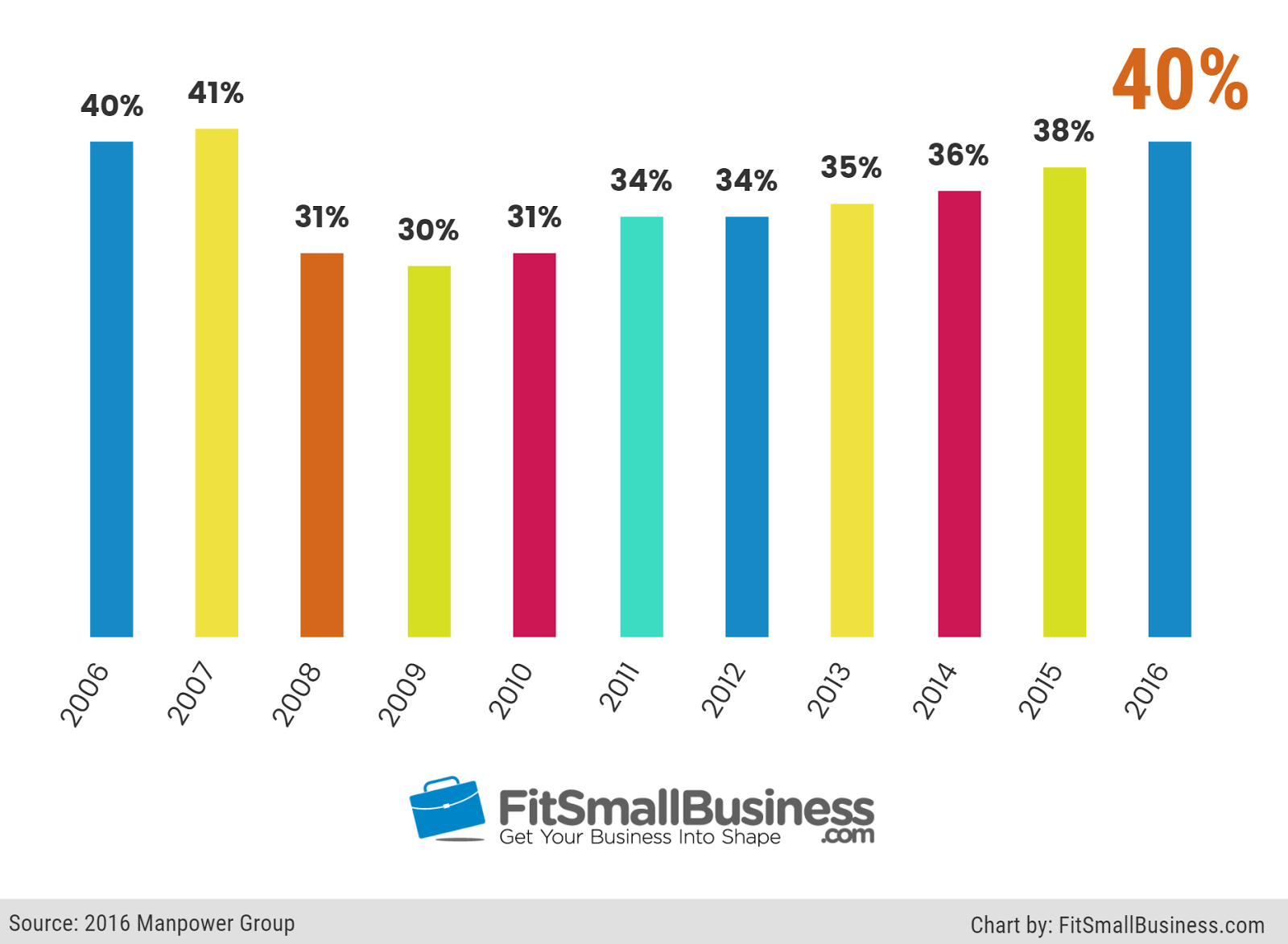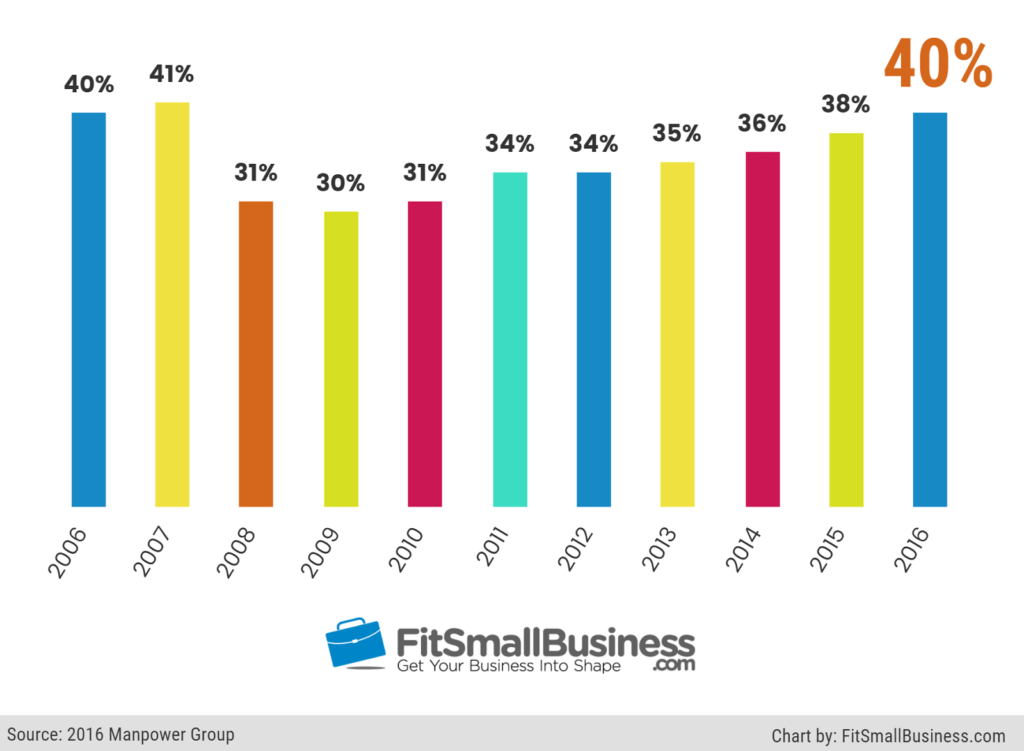 2. What are trends that will influence the recruiting industry?
According to hiring managers worldwide, the top trends to shape the recruitment industry in the next few years are recruiting more diverse candidates (37%), soft skills assessment (35%), innovative interviewing tools (34%), company mission as a differentiator (33%), and using big data (29%). (Source: Statista 2017)
3. What percent of employees are considering a change?
74% of the workforce are open to making a job move. (Source: Jobvite 2016)
4. What are the main reasons why candidates consider changing their job?
72% of candidates state advancement opportunities as the top reason why they would change a job, with better compensation packages coming second and better company culture at third. (Source: MRI Network 2016)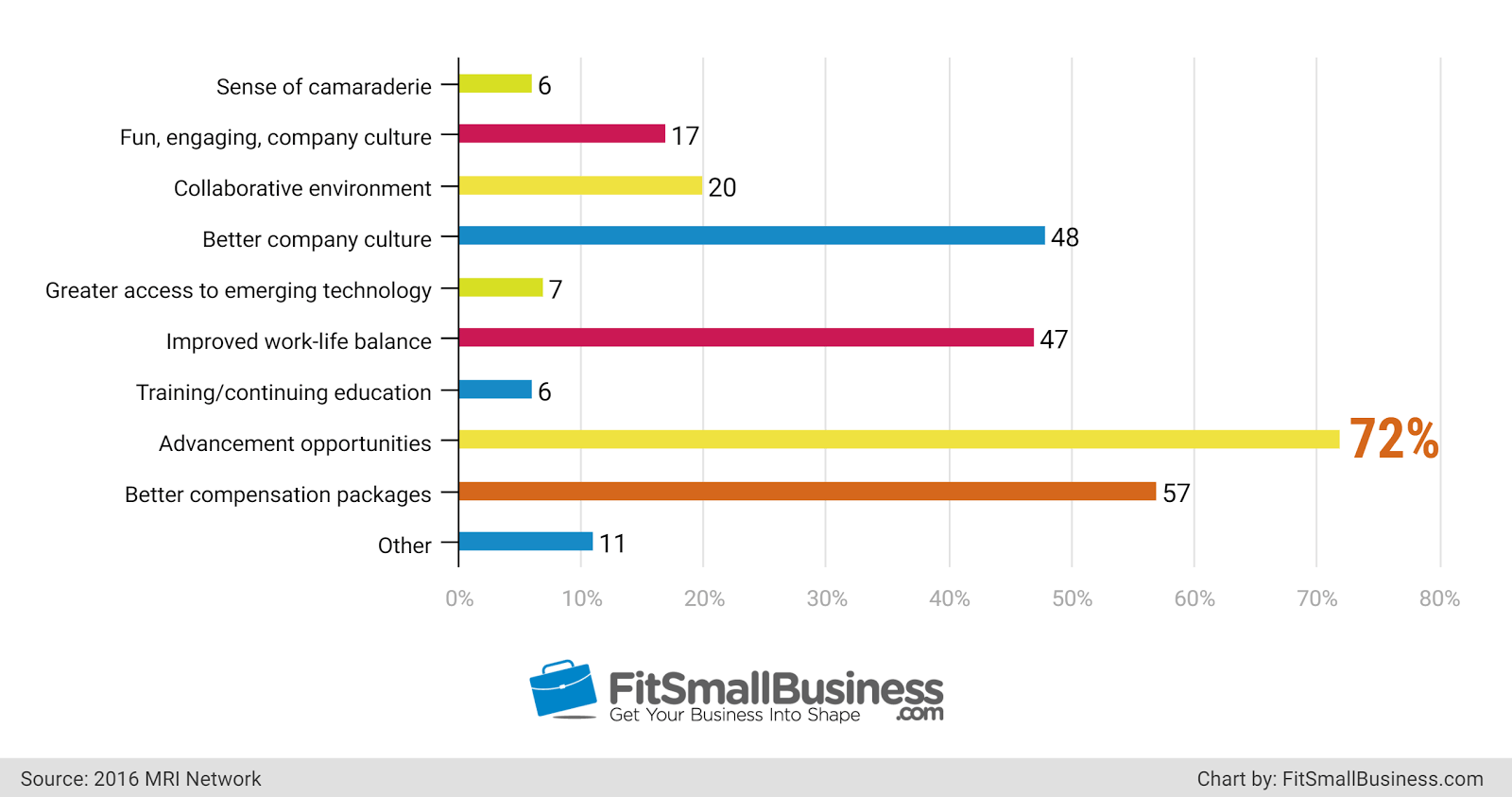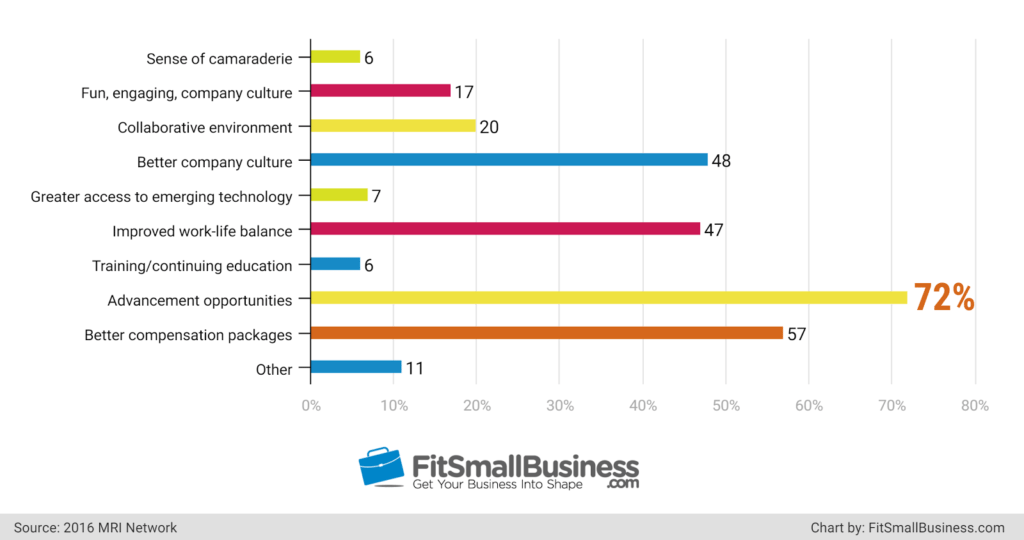 5. What percent of candidates would prefer an offer over another based on relationships formed during the interview process?
It is very important for recruiters to form relationships with candidates, as 80% of candidates would take one job over another based on personal relationships formed during the interview process. (Source: Devskiller 2017)
6. What percent of professionals believe that company culture is an advantage?
82% of professionals claim that "culture is a potential competitive advantage". (Source: Deloitte 2016)
7. What do millennials consider as the most influential factor in accepting an offer?
The majority of millennials (65%) cited personal development as the factor that most influenced their decision to accept their current job. (Source: Jazz HR 2017)
8. How long does it usually take to hire a candidate?
Time-to-hire is gradually increasing over time due to slower interview processes. Since 2009, the interview process in the country has grown by 3.3 – 3.7 days. Today, time-to-hire takes almost 23 days on average. (Source: Glassdoor 2017)
9. How many days does it take to fill a position?
While time-to-hire takes an average of 23 days, it takes 42 days to completely fill a given position on average, considering the candidate's notice period. (Source: Human Capital Benchmarking Report 2016). This varies depending on whether you use in-house HR staff or an external recruiter to hire–recruiters are typically faster.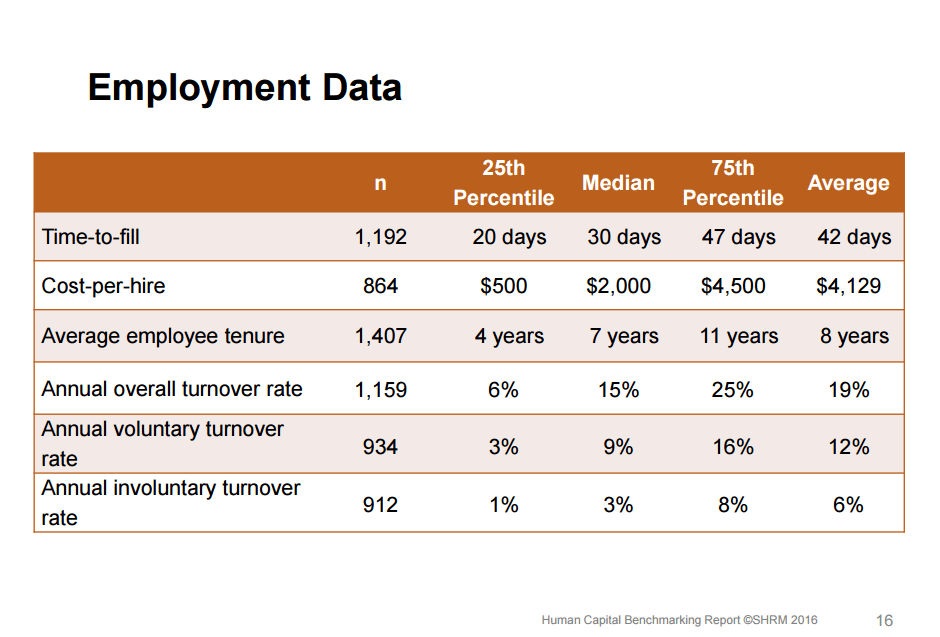 10. How much does it cost to fill a position?
US businesses spend an average of $4,000 to fill an open position. (Source: Zane Benefits 2017)
11. What percent of hiring decision-makers believe that passive sourcing is less effective than it used to be?
52% of hiring managers claim that passive candidate recruitment has been less effective. This is mainly because recruiters on LinkedIn are competing for the same candidates. (Source: HireWell 2017)
12. What is the difference in performance between the best and average performers?
The best performers are almost 4 times as productive as average performers. (Source: Harvard Business Review 2016)
13. How many days does it take for the best candidates to be off the market?
The best candidates are off the market within 10 days. (Source: OfficeVibe 2017)
14. What do recruiters consider as the top roles for hiring?
Recruiters will be hiring for these top three roles: sales, operations, engineering. (Source: LinkedIn 2017)


15. What percent of candidates have had poor recruiting experiences?
Almost 60% of candidates have had a poor candidate experience with 72% of those candidates sharing that experience online or with someone. (Source: Career Arc 2016)
The Bottom Line
HR professionals should be aware of these recruiting statistics to stay up-to-date in a rapidly changing industry. What are your thoughts about these figures? Let us know in the comment section below!
Ready to begin recruiting? Read our guide on how to write and post a job ad.