10 Best Free Squarespace Templates for Any Type of Business
Not only is Squarespace one of the leading website builders available, it's also the best known for its top-notch templates and designs. With over 100 templates to choose from, and the ability to easily change templates, the decision as to which to pick can be the challenging part.
So we've made it even easier by ranking the best free Squarespace templates that are perfect for just about any type of business.
Before you can start customizing a template, however, you need to launch your own Squarespace account. It's free to sign up for an account, and Squarespace gives all new users a free 14-day trial, so there's no risk in getting started.
Here are 10 of the best Squarespace templates for business:
1. Bailard
Best for: Informational websites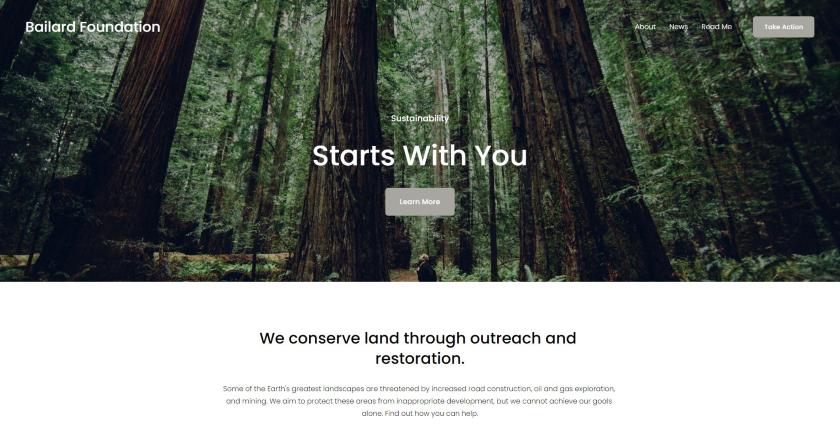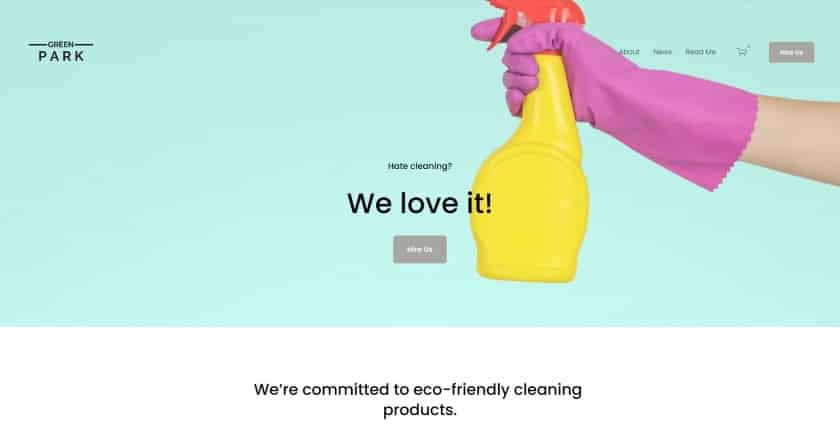 PROS

CONS

Clean, modern design
Logos are small, and adjusting size affects the header height
Lazy loading for speedy sites
Centered and menu CTA buttons
Versatile design fits any business
There are good reasons why Bailard is one of Squarespace's most popular templates right now. This template includes two call-to-action (CTA) buttons on the home page—centered on a hero image, and also in the upper right corner in the menu. This template includes a lazy loading feature, so image-heavy sites load quickly (images below the fold load when a user scrolls down). The bold design is also minimal, allowing your message to be clear to your audience. It's an excellent choice for blogs, nonprofits, and online services. You can also add a shopping cart to turn this into a decent ecommerce site.
2. Alameda
Best for: Showcasing products with a clean online store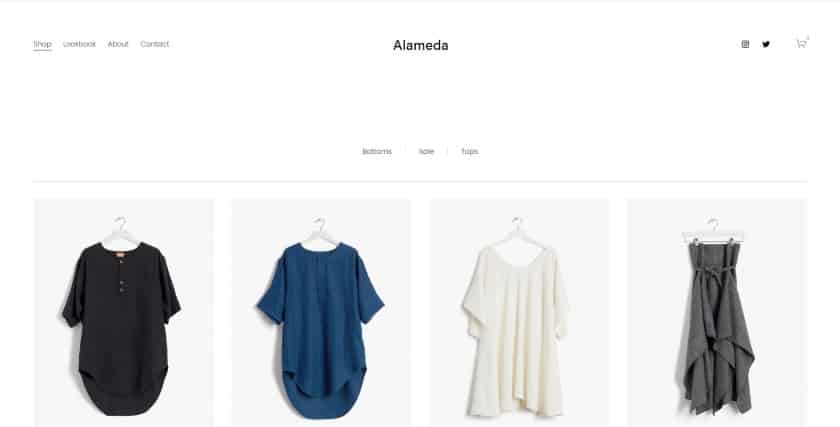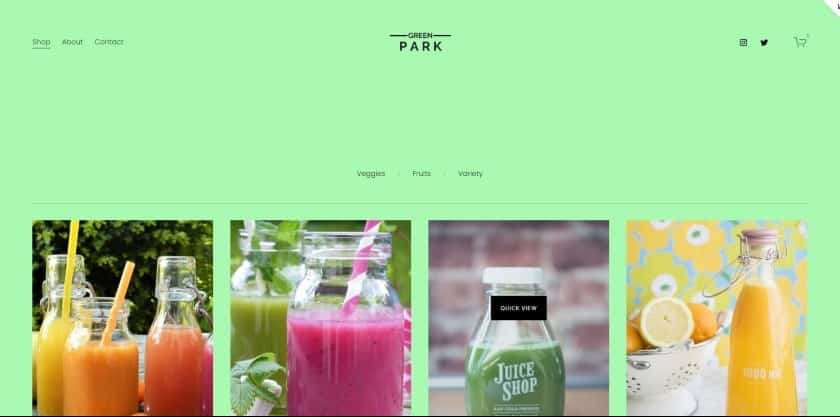 PROS

CONS

Home page showcases products
No default "back to top" button
Lazy loading products make site load fast
Includes "you might also like" section
"Quick view" option
Alameda is a new Squarespace template for version 7.1 that seems similar to Indigo. This Squarespace ecommerce template is perfect for selling multiple products because your items are the stars of your home page. The lazy loading feature means products won't preload, so customers will see your site faster, and products populate as they scroll down. Product pages let you include lots of details and you can offer "You Might Also Like" options to help sell more items.
3. Tremont
Best for: Restaurants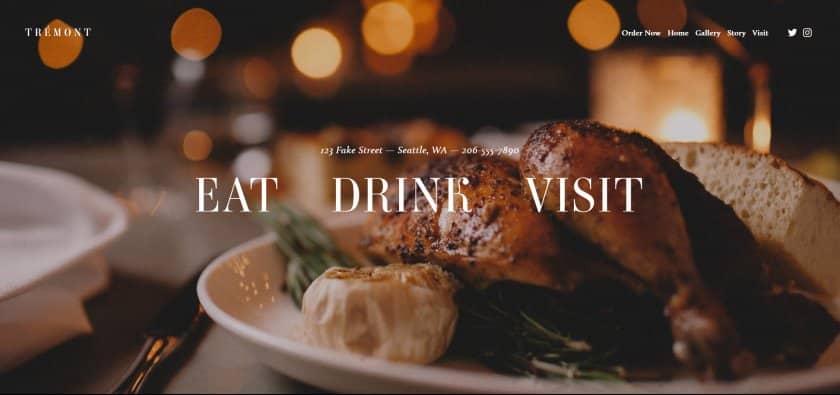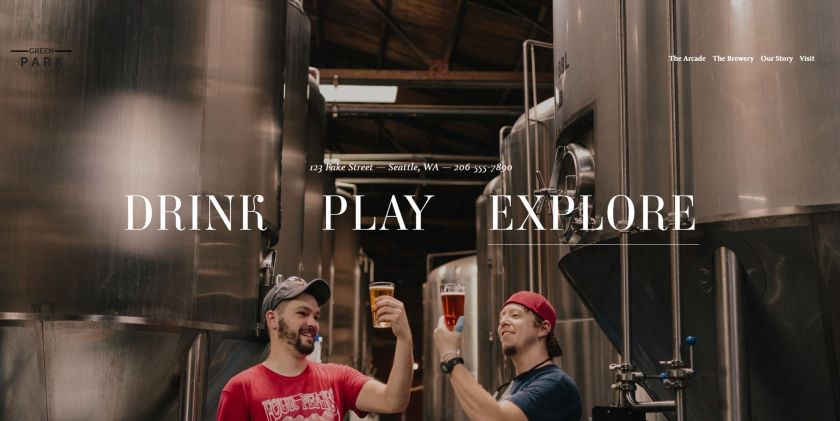 PROS

CONS

Multiple CTA links on home page
No default footer
Multiple hero images on home page
ChowNow integration option
The Tremont template is a tried-and-true Squarespace template that remains a fan favorite as it's fantastic for any restaurant website. The full-bleed image design of this template forces your images to take over the whole home page. You can add a different image for the static home page, and then one for each link. As you move your cursor from one link to the next, a new image appears. The ChowNow integration comes standard for online ordering, making it a perfect start for
designing a restaurant website
.
4. Suffolk
Best for: Service providers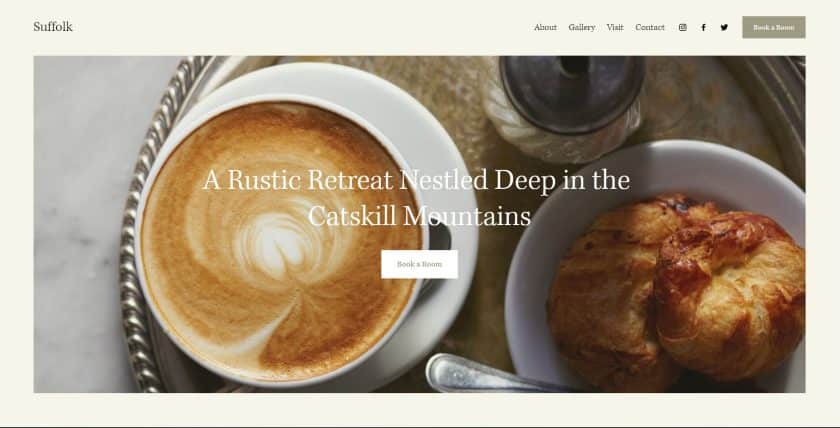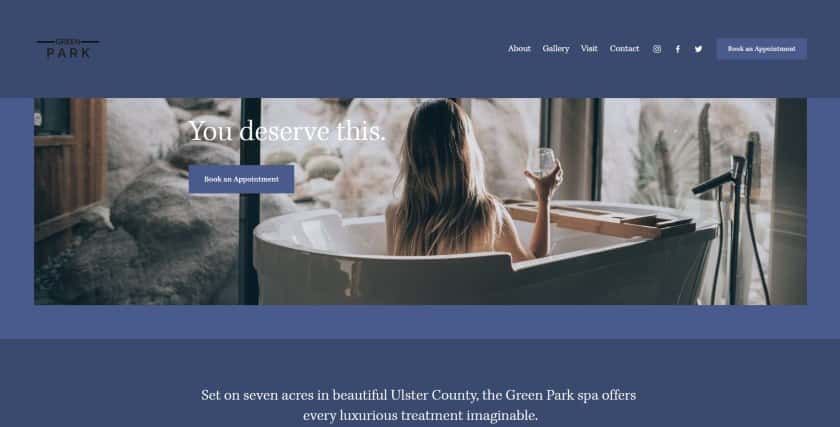 PROS

CONS

Clean, traditional design
No default map or calendar
Fully customizable
Includes reservation page by default
Suffolk is one of the best free Squarespace templates that's made for services, such as hotels, rental properties, salons, and mechanics. The homepage is a clean, boxed style that shows off a hero image, plus two CTA buttons (one at the center and another at the top right near the menu). The default sticky menu is a great design for any service-based business that relies on setting appointments—it keeps the menu in view as users scroll.
5. Elliott
Best for: Portfolios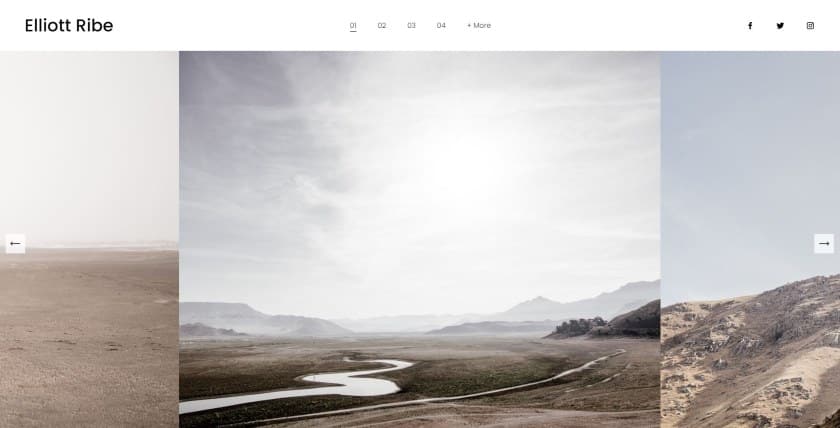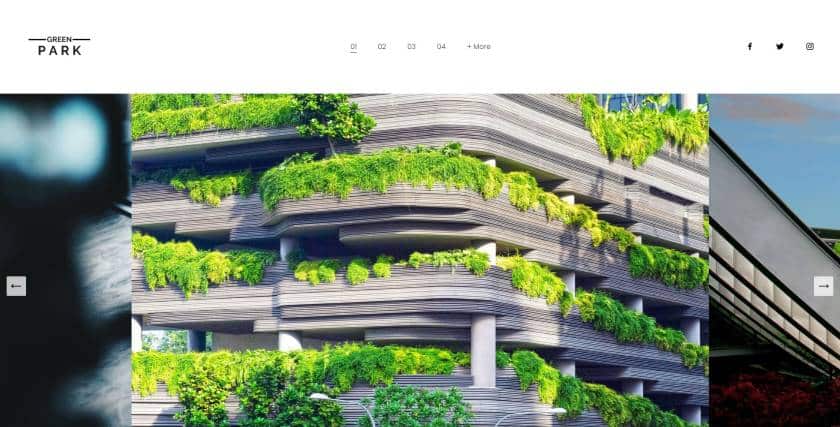 PROS

CONS

Visually forward template design
No default option to expand images
Minimal, but bold design ideal for portfolios
No default option to include captions
Short scroll to footer
You can easily
build a Squarespace website
to highlight a visual portfolio with the Elliott template. This template seems to be an update to the popular Ishimoto template. The focus of your home page is a slideshow gallery of images. Horizontal images invite visitors to click through to see a full project. The top menu can be edited to show the names of projects. There isn't room to add text, but you can always add more pages in addition to the About page.
6. Bryant Hill
Best for: Professional business websites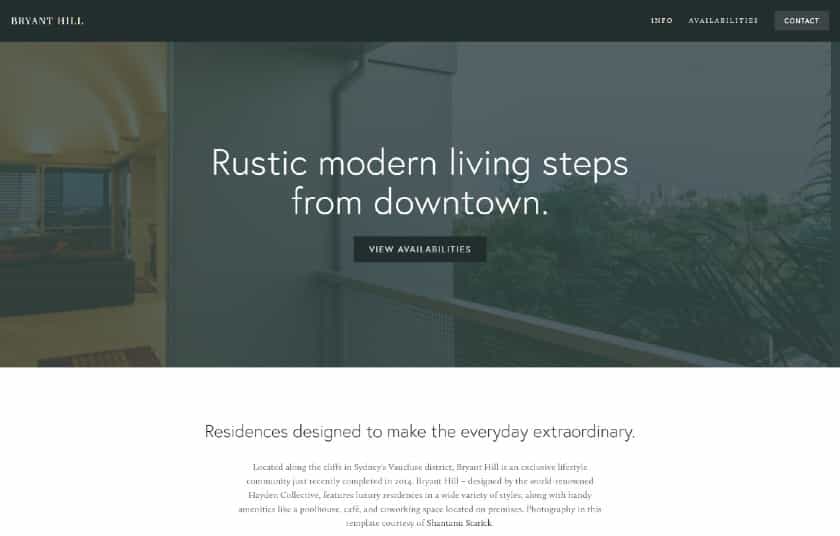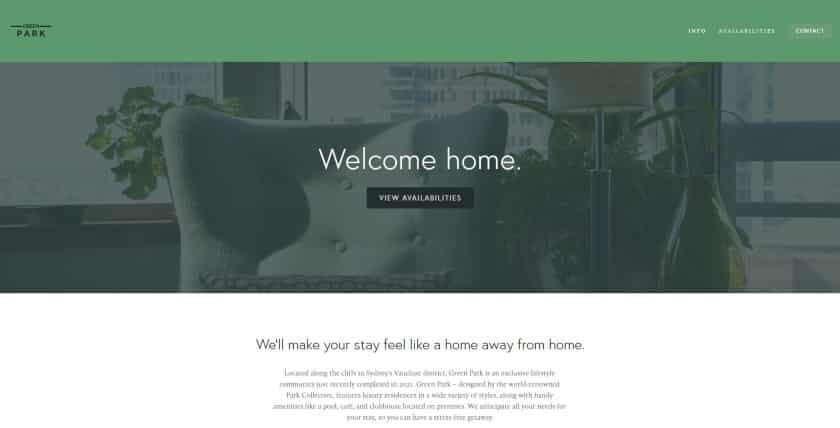 PROS

CONS

Default scroll back menu
No default variable option for properties
Clean, minimalist design
Grid-style gallery to show off properties or amenities
Bryant Hill is still one of the best Squarespace templates for nearly any business type. It was designed specifically for real estate businesses, but it's incredibly versatile. The full-bleed header and hero image make for a bold, clean look. By default, you get a booking page and gallery, which is ideal for showing off multiple properties. It can also work for showcasing different services, products, or designs. For even more functionality, such as a sidebar or email marketing, add
Squarespace plugins
.
7. Farro
Best for: Visual-heavy blogs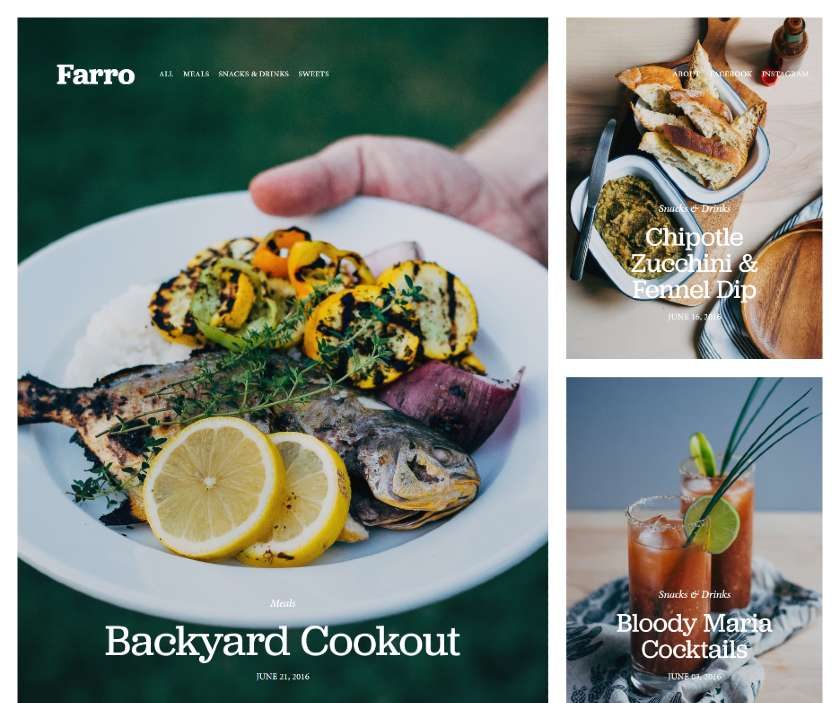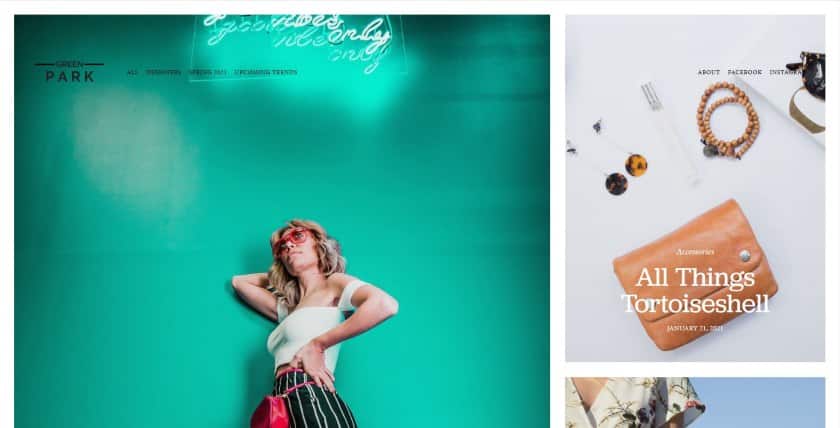 PROS

CONS

Beautiful magazine-style design
No sticky navigation menu (except on mobile)
Ideal for showcasing visuals
Clean, minimalistic layout
Farro is an older Squarespace template, but it has staying power thanks to its clean lines and image-friendly tiles. If you're a blogger, a photographer, or newshound, this template could be an excellent starting point for you. Though this template was created with the blogger in mind, you can add a Products page and then have the option of adding a shopping cart, so you can turn this into an ecommerce site. If Squarespace discontinues this template, consider
Haute
, which is in the same design family.
8. Moksha
Best for: Service-based businesses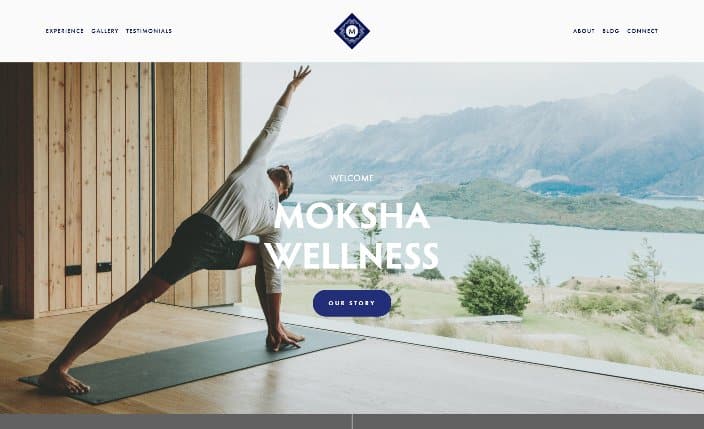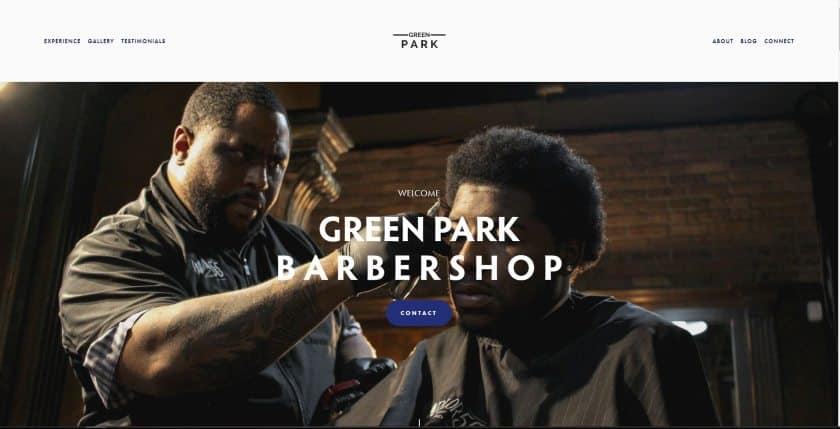 PROS

CONS

Parallax-style loading
Possible longer load times
Full width hero image
No default sticky menu
Versatile design for any business
Moksha is one of two templates on this list of the best Squarespace templates for business that come from the Brine family of designs. Moksha has a split menu with a centered logo at the top, which creates white space, and then a front-and-center message and CTA button. It's a great starting point for any business. The parallax loading effect creates depth and looks cool as you scroll down the page, but it can affect load times. Be sure to use image compression if you have a lot of content on this template.
9. Impact
Best for: Social impact businesses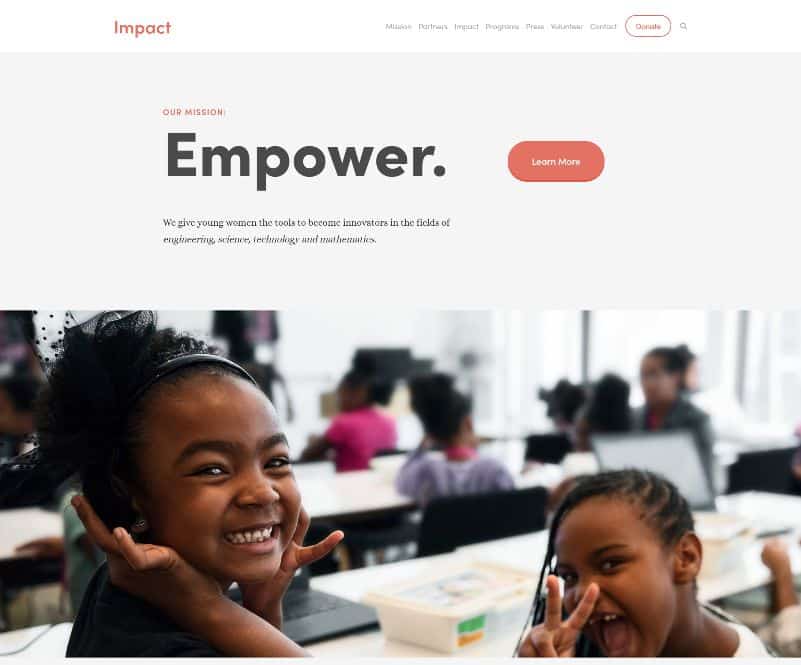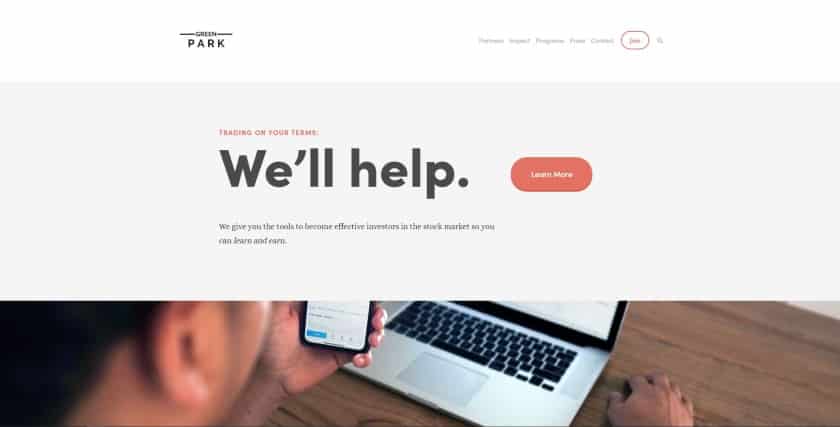 PROS

CONS

Flexible design for any business
No sticky menu
Bold design draws the eye toward CTA
Uses the older Squarespace platform (7.0)
Parallax loading creates depth as you scroll
Impact is the second design from the Brine family of Squarespace templates. There are more than 40 designs in the Brine family, and they all follow a similar layout: a horizontal navigation menu at the top, a logo/site name at the top to the left or centered, and a hero image or large banner at the top. The Impact template is a great choice for putting your message and CTA as the attention-grabber, rather than the hero image. You can add or remove blocks to manage the scroll. And this is a flexible design, so you can create this for a variety of businesses, including a service business, online store, blog, or nonprofit.
10. Hester
Best for: Brands selling products online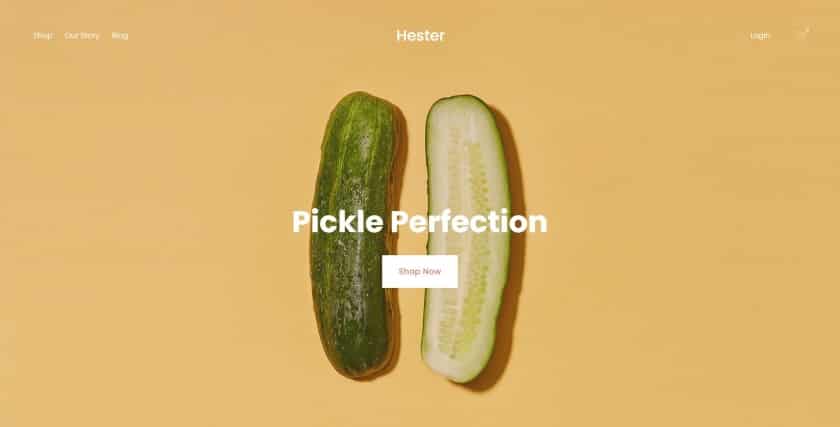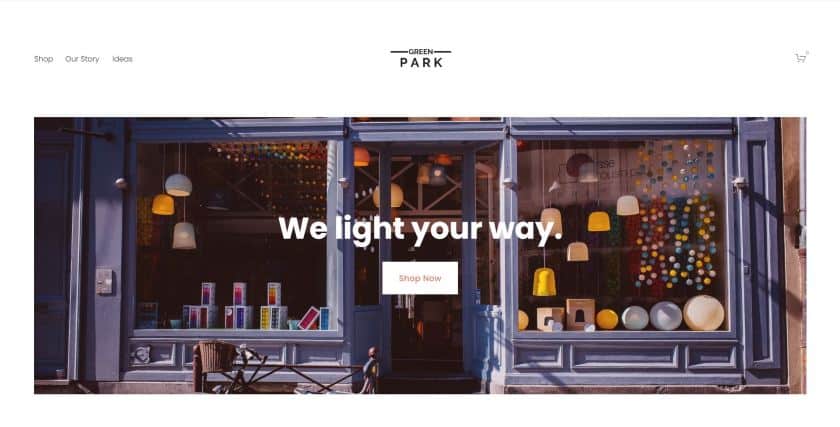 PROS

CONS

Clean, minimalist design
Design relies on bold imagery
Transparent header lets hero image shine
Clear CTAs on home page
The Hester template is nested under the portfolio options on Squarespace, but it seems ideal for an online store. This is one of the best free Squarespace templates because it's so flexible. You can design it with a cart to be a great ecommerce site, use it as a blog, or showcase a local business of any kind. Choose a colorful hero image to take over the whole home page, or create a boxed design to create more emphasis on your centered top logo.
Frequently Asked Questions (FAQs)
How much does a Squarespace template cost?
All of Squarespace's templates are free, but there are designers out there that will charge to tweak a free Squarespace template and add your content to make it more unique. Squarespace starts at just $12 per month to use. See more in our article on how much a website costs.
What's the easiest way to build a website?
Website builders that include drag-and-drop editors are the easiest to use if you have no design or coding experience. An all-in-one solution like Squarespace gives you a web hosting, domain name, and a site builder at one monthly fee—and from a single provider. You can learn more about the best website builders and choose the one that's best for you.
What are the alternatives to Squarespace?
The top Squarespace alternatives include Wix, Weebly, and GoDaddy. Those three are also all-in-one site builders, hosts, and domain name providers. Shopify is an ecommerce-specific site builder for those who want to create online stores. WordPress is another Squarespace alternative, but it has a higher learning curve. Read more about Squarespace alternatives in our article.
Bottom Line
Squarespace is one of the easiest ways to build a business website using premade templates. The drag-and-drop builder is intuitive to use, even for beginners. The all-in-one website builder is ideal for business owners who need an affordable and easy way to build and manage a site with zero web design experience. Choose one of the best free Squarespace templates above to get started.
You Might Also Like…