18 Tips for Buying Your First Rental Property (+ Quiz)
Owning a rental property takes extensive research and decision-making to determine if it's a viable investment for you. Aside from learning the pros and cons, see if you are ready to make your first rental property investment by preparing a business plan, conducting a rental market analysis (RMA), and reviewing landlord-tenant laws. Consider working with a property management company, especially if you're a first-time investor. Set yourself up for success by reading more tips for buying rental property listed below.
Advertisement: Banking Built for Landlords
Being a landlord is not easy. Whether you own 1 unit, 1 building, or are looking to scale your business to the next level, Baselane can help. Baselane is a new banking platform built specifically for independent landlords. It offers FREE banking, FREE rent collection, and FREE bookkeeping and reporting tools all from 1 simple to use platform.
Right now, Baselane is offering 5% cash back on all home improvement spend and 4.25% interest on all deposits.
Opening an account is a quick 2-minute process, so get started with Baselane today
1. Decide Whether You're Ready to Be a Landlord
Before you rush to make an offer on a house in your neighborhood, step back and think about whether you're prepared to be a landlord. Investing in a rental property can be an incredible way to generate reliable monthly income, but it doesn't happen without plenty of work at every stage of the process. Take a look at the bigger picture and consider the pros and cons of becoming a landlord:
PROS

CONS

Tax benefits: Owning rental property provides many opportunities to deduct expenses and ultimately save more money
High cost of entry: In most cases, buying a rental property requires a large amount of money for the down payment and potential repairs
Reliable monthly income: Having a rental property with tenants provides you with a regular source of monthly income to cover expenses and make a profit
Not a liquid asset: Unlike other investments, rental properties can't be immediately sold for cash. It takes weeks or months to sell a property, and the state of the real estate market will heavily impact your profit.
Wide variety of income options: Every rental property strategy is different, so you can easily find an investment strategy that works for your needs
Unexpected expenses: All investments have risk, but renting a property makes you particularly prone to unexpected expenses. This may include repairs, maintenance, vacancies, or changes in property taxes or insurance costs.
Stable long-term investment: There will always be some level of demand for rental properties, so you can generate profit even in slow markets
Dealing with difficult tenants: Renting out property leaves you at the mercy of your tenants in some ways. If your tenants cause property damage or refuse to pay on time, it can put your investment at risk. Plus, having to communicate and potentially evict a tenant is a tedious and difficult task for any landlord.
Think through the pros and cons and take the quiz below to evaluate whether or not you're prepared to take on the challenge.
Are you ready to buy your first rental property?
2. Define the 'Why' Behind Purchasing a Rental Property
Before you start rental property shopping, sit down and think about your reasons for becoming a real estate investor. This should include financial reasons like the economy, interest rates, and projected cash flow, as well as personal reasons, like time with your family, freedom from a corporate job, or saving for retirement or college fund. If your reasons for investing are not based on data or aren't concrete, then it may be a sign to wait until you're more prepared for a commitment.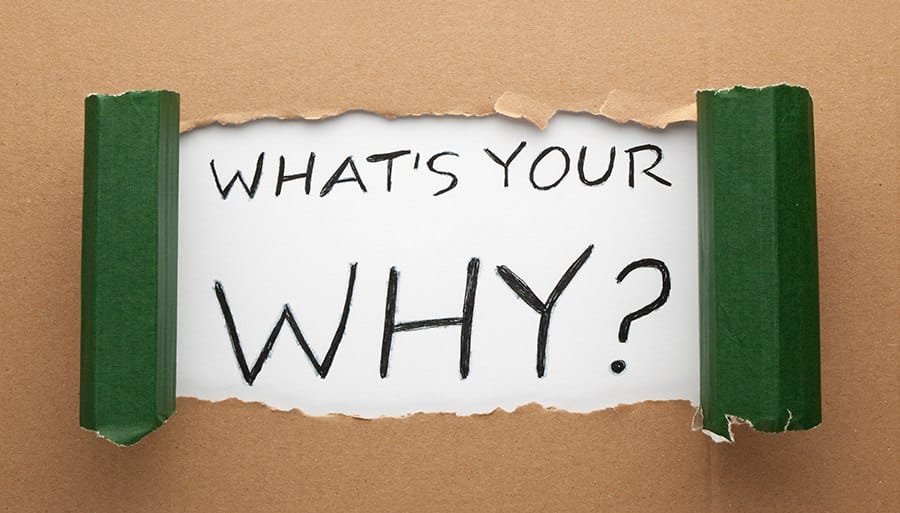 Of all the ways to invest your money, real estate investments are generally strong investments that provide a return on investment (ROI) and reliable income. However, investing in real estate is not a good choice for everyone, even if all the financial data looks good. Buying your first rental property inevitably comes with highs and lows, and that's not even including the long-term requirements of maintaining the property, marketing a rental listing, choosing tenants, and communicating with tenants.
When inevitable and unexpected challenges arise, remember your reasons for being a landlord. This will help you make smart long-term decisions and become profitable and successful. If you dive into a real estate investment without a strong reason for doing so, it will cause more stress than necessary and may even prevent you from generating an ROI.
3. Create an Investment Business Plan
The most successful investments and businesses don't generate profit by accident. To build a successful investing business, you need to start with a business plan. Many new and aspiring investors mistakenly think that business plans are only for enterprise-level CEOs with a boardroom full of business professionals. However, you can (and should) make a business plan by yourself with just a few hours of intentional research and decision-making.
A successful real estate business plan should include:
Clear mission statement
SWOT analysis (identify the business's strengths, weaknesses, opportunities, and threats)
Clear, measurable goals
Marketing strategy and implementation plan (start with our free real estate marketing plan template)
Lead generation and nurturing strategy
Income goal calculations
Schedule regular updates to the business plan
4. Choose the Right Financing Option
First-time real estate investors need to have a thorough understanding of finances and mortgage options to make smart investment decisions. Make sure you research all of the best options for financing an investment property and carefully select the right mortgage. Getting the right mortgage can set you up for success, keep your carrying costs low, maximize cash flow, and help you stay prepared for unexpected repairs or further investments.
Even if you don't have a background or any experience with financing or economics, that shouldn't stop you from buying your first rental property. Check out Coursera, an online platform that works with over 275 universities to provide valuable courses for a wide range of topics and skills.
Coursera has free courses, like Global Financial Markets, a seven-week course taught by a Yale professor. Other courses, like the Fundamentals of Investing, provide opportunities for financial aid. As a new real estate investor, this platform can help you develop skills in finances, investing, management, sales, and marketing.
5. Learn From Other, More Experienced Investors
Thousands of real estate investing books, podcasts, coaches, and resources teach you valuable information about investing in a rental property for beginners. However, nothing beats experience when it comes to learning how to run a business that fits your lifestyle and budget. Plus, every local real estate market has unique features and tips that are key to maximizing your success. Often, the only way to learn hyperlocal information is to be connected with local investors and residents.
Take action to intentionally connect with other investors of all experience levels. One way to do so is through groups and associations, both local and national. A few of the top landlord and real estate investing groups are:
Many associations offer valuable resources and courses at affordable prices or for free. For example, NREIA offers a Professional Housing Provider (PHP) designation and courses on important topics, like real estate ethics, private loans, accounting tools, and Fair Housing.
6. Consider Purchasing Turnkey Real Estate
Investors of all experience levels have a classic dilemma: choose a property that needs a lot of work but could provide a high rate of return or choose a turnkey property with a lower potential rate of return with all the cash flow systems already in place. Unless you have previous experience planning, implementing, and managing renovations, the wrong property can put you behind before you've even begun.
When you're looking for your first rental property tips, consider looking for something that is more or less rent-ready. With a turnkey property, you can start with cashing flowing out the gate. Start your investing career with a property in great shape, along with a property manager and tenants lined up.
Begin your search using a turnkey investment property company like Roofstock. This platform makes it easy to search for properties in up to 40 different rental markets at a wide range of price points, and even search for single-family portfolios. Plus, the extensive financial data and inspection reports show you exactly what you need to know to invest in the right rental for you. Start using Roofstock for free.
7. Choose the Right Type of Rental Property
Many people think buying a rental property means renting out a single-family home, but many other possibilities exist. In fact, one of the most important tips for buying a rental property is to be open to multiple investing strategies until you find the right one for your needs. For example, a single-family home can be used as a long-term rental with a 12-month lease or a vacation rental with short-term stays.
Each investment strategy will provide different benefits, drawbacks, and potential profits. Buying an apartment complex may provide a higher monthly cash flow than a single-family home, but it also requires much more intensive management and higher expenses. Do some homework on the different types of rental properties and investment strategies and consider all the factors to choose one that's best for your lifestyle, location, finances, and goals.
A few options for your first rental property include:
Single-family home for long-term rentals: Purchasing a single-family home is the simplest way to get started as a new investor, and the upkeep is easier than multifamily or commercial properties.
Single-family home as a vacation rental: Research your local short-term rental market and search for local vacation rental prices on Airbnb or Vrbo. Vacation rentals generally have much less wear and tear and maintenance requirements, but also need to be fully furnished, which is a large upfront expense. Learn more about how to buy a vacation rental property.
Purchase and live in a multifamily home: A common strategy used when buying your first rental property is to purchase a multifamily home as your primary residence and live in one unit. This allows you to use a mortgage with lower interest rates and down payment requirements while generating income from the property to cover your living expenses. Learn more about how to buy a multifamily property.
Multifamily home for long-term tenants: Buying a duplex, triplex, or fourplex is a great source of reliable income since it automatically provides multiple streams of income to cover expenses and generate positive cash flow. However, multifamily properties such as these are generally not recommended as the best type of rental property investing for beginners since expenses and maintenance requirements are high.
Apartment building or complex: Buying an apartment building is a great real estate investment with a high level of reliability and a high cash flow. However, the expenses, maintenance, accounting, and admin requirements are extremely intense, which is difficult for most first-time investors or landlords.
8. Perform a Rental Market Analysis (RMA)
Choosing the right property and investment type should involve an analysis of your personal finances and commitment level as well as a data-based analysis of your location and local rental market. For example, in some rental markets, the demand for apartments is significantly higher than for single-family homes. This is important information to know in order to choose the right investment, and can be done with a rental market analysis (RMA).
Many first investment property tips are focused on learning and analyzing everything you can about your potential property and investment profits, and almost all of that data can be found by running an RMA. It includes researching the neighborhood and comparable properties, calculating how much to charge for rent, and occupancy and vacancy rates. Once you have the projected rent growth and estimations of expenses and maintenance, you'll have a better understanding of how much net income the property may generate.
It's easy to gather almost all the property information for an RMA from Zillow. All Zillow listings include key property details like square footage, property type, and even minute details like flooring types, appliances, and the type of foundation. Zillow even helps you gather financial information, with estimations of the home's value, past transaction and rent prices, property taxes, and estimated cost of the rent. It's free to browse on Zillow, and it's a valuable tool for investors to buy, sell, and rent properties.
9. Evaluate the Location
It's easy to scroll through real estate listings and note property features you like and dislike. For real estate investors, this is a particularly essential skill. However, it's even more important not to get caught in evaluating properties without also evaluating their location. Two similar properties can rent for massively different prices and generate higher profits based on location.
There are many factors to look for when you're learning how to find investment properties for sale, like the following:
Proximity to other apartment buildings
Availability of public transportation
Proximity to amenities like stores and parks
Quality of school districts
Thriving businesses
All the criteria you evaluate will help you form an understanding of the rental market and rental demand. If the population of the area is growing, that's a good sign. However, if the other local rental properties or apartment buildings have high vacancy rates, then it shows that the rental demand is low and can be a major challenge.
10. Focus on Your Return on Investment (ROI)
Many first-time investors and landlords get caught up in the upfront costs of a potential rental property. However, when you're buying your first rental property, the price is not the most reliable metric for the overall success of your investment. Instead, you should focus more energy on determining the return on investment (ROI), or the potential profits from your investment over time.
One way to evaluate a property's ROI potential is by looking at the cap rate. A cap rate is the current rate of return on a property, based on its net operating income (NOI) and property value. By using Roofstock to evaluate properties, you can automatically see a property's cap rate according to the financial information listed.
11. Make Sure Your Rental Property Is Cash Flow Positive
One of the most important rental property tips is to check your rental property cash flows. A positive cash flow means you are making more money on the property than you are spending. Without a clear understanding of your local rental market, property values, and your mortgage, it's possible to lose money on an investment.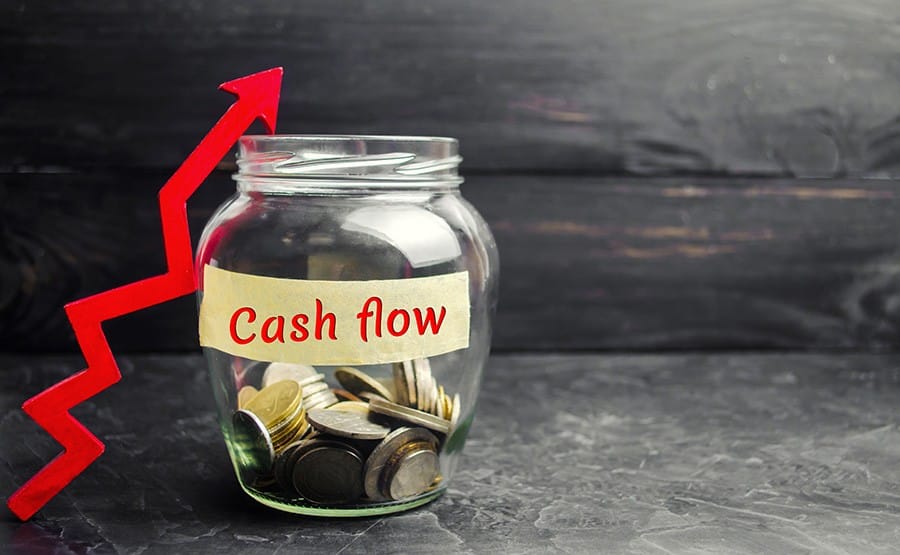 Instead, make sure you plan for unexpected expenses when you're evaluating a rental property purchase. When calculating the property's income and expenses, add a margin for error and additional expenses. If the property still has cash flow after a rigorous evaluation, then it's more likely that your investment will be able to weather tough economic times and generate a positive return on investment in the long run.
12. Don't Skip the Property Inspection
When real estate inventory is low and demand for properties is high, buyers sometimes submit an offer on a house without getting an inspection. This is generally not recommended by real estate professionals, and it's particularly unwise for investors. A property inspection can help you prepare for potential repairs or bring attention to features that could massively decrease your ROI and cash flow. The information from an inspection report can help you determine if your potential rental property is an instant liability.
13. Know Your Marketing Strategy
Marketing a rental listing to the right people is a valuable skill for real estate investors. Even in a high-demand rental market, you can't just purchase a rental property and expect reliable tenants to find you. Instead, you need to understand the type of tenants who would be most interested in your property and how to most efficiently reach them.
For example, if your rental property is located a mile from a large college, your ideal tenants could be college or graduate students. In this case, the best ways to reach them might be through partnerships with the school's recruiting department or online advertising. Consider your potential tenants and your ability to find them as you evaluate potential properties.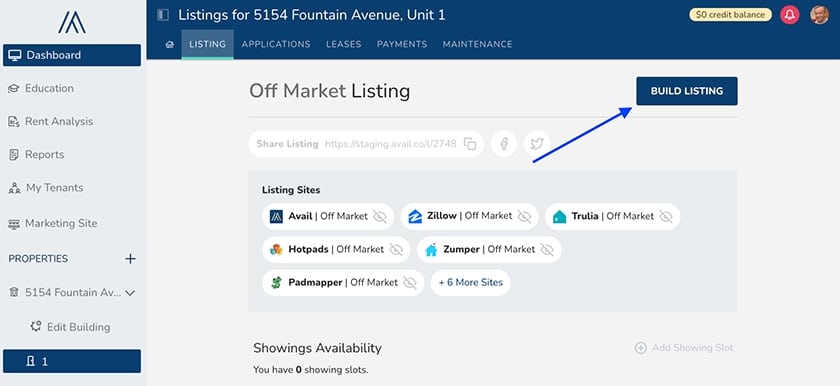 ---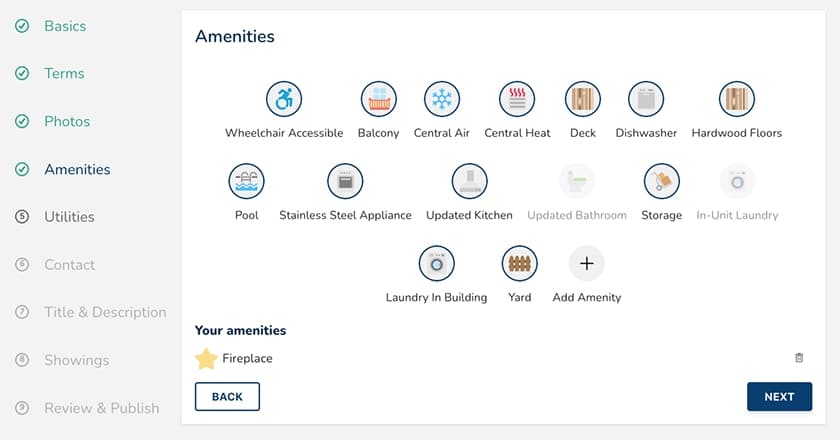 ---
You don't have to learn how to market a listing from scratch. With a tool like Avail, you can easily create a listing with detailed property descriptions and automatically share your listing with more than 10 rental listing sites at once. On the same platform, view detailed analytics about how much attention your listing receives, view contact information, and easily manage appointments. Rental listing marketing is just one of many tools Avail offers, so learn more about how this tool can make your first rental property successful.
14. Understand Landlord-Tenant Laws in Your State
In addition to federal real estate laws, each state has specific laws and regulations for renters and property owners. You must know and understand the landlord-tenant laws in your state to ensure that you aren't unknowingly operating against them. For example, every state sets a different requirement for the amount of notice that landlords and tenants have to provide when they are making a change to the lease, whether it is a rental price increase or moving out of the unit.
If you want to be confident in your understanding and implementation of your state laws, consider taking a professional course through Lorman. Lorman offers online, live, and on-demand courses from industry professionals on a variety of real estate, legal, financial, and property management topics, like "Understanding Property Management Law" and "Fair Housing Act Update for Property Owners." Sign up for Lorman today to improve your confidence and success as an investor.
15. Screen All Potential Tenants Thoroughly
Properly and thoroughly screening all potential tenants is vital to making your first rental property a success. This step can be the difference between accepting tenants who cause nothing but headaches and choosing tenants who make your investment successful. Choosing to perform a thorough screening includes running multiple forms of background checks, including criminal records, terrorist alerts, sex offender registry searches, and eviction history, which can all be done with a screening tool like MyRental.
Verify the tenant's income within your screening process, since this can minimize the risk of having non-paying tenants in the future. You can require specific types of documentation to prove their income, like:
Pay stubs
Tax returns
Bank statements
Letter of employment
Offer letter from employer
Profit and loss statement (for self-employed business owners)
CPA letter
Social Security benefits statements
Court-ordered agreement
Landlord reference letter
With MyRental, you can offer a free online application for tenants and easily verify previous addresses, run criminal background reports, and get applicants' eviction history. It even generates a "SafeRent Score," defining the risk for each potential tenant and making your decision easy. Use MyRental to find the right tenants for your property.
16. Have a Clear Rental Application & Lease Prepared
Be ready for tenants as soon as you have a property available with a thorough rental application form and lease agreement. Start by using our free rental application form template, making sure to get the necessary information to run the applicant through your screening process.
In addition, you should have a very clear lease in place with the expectations for the tenant and landlord clearly laid out. This includes details about when payments are due, how the lease can be terminated, pet restrictions, and maintenance and repair responsibilities. As an example, check out our month-to-month rental agreement templates.
For a ready-to-use, efficient system for creating, signing, and documenting leases, try using Buildium. Buildium allows you to quickly and easily create customized lease templates and get legally binding electronic signatures to simplify the experience for you and your new tenants.
17. Accept Rent Applications & Payments Online
The success of your rental property investment depends on the income from tenants' rent payments. Therefore, if you can simplify the process of receiving payments, you'll be able to avoid a host of other potential problems with your rental.
The most efficient way to manage payments for both tenants and landlords is by using an online system, often through an online rent payment service like Avail. Avail even provides a tool called FastPay that allows landlords to automatically withdraw payments and get the money delivered to their bank account within 24 hours.
18. Work With a Property Management Company
Many first-time investors and landlords opt to manage and maintain the property themselves to save as much money as possible. This can be effective, depending on your experience with home maintenance and your ability to organize maintenance requests. However, in many cases, taking the do-it-yourself route can be costly.
If you aren't well-versed in maintenance and communicating well with tenants, you can damage your relationship with good tenants and cause a vacancy. On the other hand, making repairs you aren't familiar with can lead to bigger problems and higher repair costs. Therefore, it's worth it to consider hiring a property manager.
Online property management companies are generally more affordable and include a variety of tools to streamline all of your management tasks. If you're not sure you're ready to be a landlord, look at three of the top property management software options below.
Software

Best For

Individual landlords wanting an easy-to-use tool to manage tenants and properties

Landlords and investors wanting an affordable, all-in-one solution to property management that can grow along with their portfolio

Investors wanting an all-in-one tool for finding new properties, marketing listings, and managing multiple existing rentals

Key Features

Rental property calculator tool
Extensive tenant screening tools
Maintenance tracking tool works with contractors and tenants

Rental applications and leases for roommates
Visual maintenance request platform
Listing website and lead tracking

14-day free trial
Property management website and marketing
Property accounting tools

Monthly Starting Price

$0 for landlords; starts at $7 per unit

$0 for free plan; starts at $12

$50 per month

Learn More
Bottom Line
Of all the ways to invest your money, buying and renting property is a lucrative strategy that can provide a strong return on investment (ROI) and a reliable income. After reading these tips for buying a rental property, you should be equipped with information to help you evaluate potential properties, find the right tenants, and manage your property efficiently. Staying connected with other investors and resources, you'll learn how to make your first rental property a success.