Figuring out how to buy multiple rental properties doesn't have to be daunting. Implementing a system that includes projecting, planning, and building the right team will help you create a steady stream of deals. Then understanding how to finance multiple rental properties will allow you to quickly build a strong portfolio.
The seven steps for investors to know how to buy multiple rental properties are:
1. Decide on a Number & Type of Rental Properties
When evaluating how to buy multiple rental properties, it's important to consider the types of properties you want to own and manage, and how much positive cash flow you want to earn from a property and in total.
Some different types of property to consider:
When choosing which types of properties to buy, you can buy one type of property or build a mixed portfolio. However, it's important for you to consider how each property fits into the larger picture. You also want to decide how many properties you want to own and within what time frame. Ideally, you would not want to buy more than three to four properties per year.
2. Find & Evaluate Rental Properties
Once you've decided which type(s) of properties and how many you want to acquire, you can begin finding and evaluating properties, doing your due diligence to ensure positive cash flow and getting an idea of property values in the area you're considering investing.
You can find properties on sites like Realtor.com, Zillow, Redfin, LoopNet, and real estate company websites that have search tools where you can choose your parameters. Your agent or broker can also source data for you and set up a subscription based on your criteria that come straight to your inbox. There are also apps, tools, and calculators like DealCheck that will evaluate properties for you.
In addition to evaluating listed properties, be sure to look at what has recently sold and what listings have been on the market for a long time. If you're interested in a property, your agent can request financial documents from the seller or seller's agent. You may need to sign a non-disclosure agreement.
If you're going to make an offer and have not seen financial data, make your offer contingent upon satisfactory review of financials including rent rolls, other sources of income and expenses you'll likely acquire with the property, and security deposits and rents held in escrow. It's a good practice to get proof of all sources of income and expenses, though this may not always be available if the current owner was not diligent about record-keeping.
Another type of rental property you may wish to evaluate is turnkey rental properties. Turnkey rentals are investment properties that have been completely renovated and are ready to rent out immediately. Buying turnkey properties can save you time and money with no break in income from having to do repairs or from waiting to secure a tenant.
If you want to look at turnkey rental property listings, check out Roofstock. They have filters so you can find a property based on your budget and desired location. They offer single-family homes that are already leased, so you start making money from day one. Their site membership is free.
Run Rental Property Cash Flow Projections
Cash flow projections are a great goal-setting tool and help to create a time-oriented roadmap, avoid wasteful spending, and help you to get a good picture of whether your plan is profitable. When thinking about how to buy multiple rental properties, focus on positive cash flow and not current or future equity or appreciation, since it can fluctuate.
The flexible cash flow projection also will help you to understand and get a handle on the expenses associated with acquiring and managing a real estate portfolio. Some expenses to include in your rental property cash flow projections are:
Debt servicing
Taxes
Legal, accounting, and management fees
Utilities, repairs, and maintenance
Vacancy rate and carrying costs
Advertising and marketing
Tenant-related expenses, e.g., evictions and background screening
Wages, broker fees, referral fees, gifts, and so on
Business operations and supplies costs
Automobile and travel expenses
The flexible cash flow projection also will help you to understand and get a handle on the expenses associated with acquiring and managing a real estate portfolio.
The goal of your projection is to develop a profitable business, so if expenses consistently exceed revenue, you'll need to review and evaluate how to increase income or decrease expenses. In some cases, you may need to increase expenses by advertising vacancies or doing renovations, repairs, and upgrades that will command higher rents and greater profitability.
Key Metrics for Evaluating Rental Properties
There is no "one-size-fits-all" formula for calculating whether a rental property is a good investment, so you'll want to use a variety of metrics, of which there are many. Three key metrics investors often use to evaluate a rental property are the capitalization (cap) rate, cash-on-cash return, and return on investment (ROI).
3 Key Metrics for Evaluating Rentals
| Key Metric | How It Works |
| --- | --- |
| Cap rate | Expected rate of return on real estate. It uses net operating income; doesn't include mortgage debt. |
| Cash-on-cash return | Annual rate of return in relation to the amount of financing paid during the same year. |
| Return on investment (ROI) | Profit made on an investment as a percentage of the cost of the investment. |
Using metrics to determine an investment property's performance can help you avoid costly mistakes, and help you stick to the goals you set in your cash flow projections.
At Fit Small Business, we've created these handy tools to help you evaluate the profitability of your rental properties. To learn more about the differences between these metrics, be sure to check out our article on cap rate vs ROI vs cash-on-cash return.

×
Sign Up To Get Our Best Real Estate Investing Articles Weekly
×
Sign Up To Get Our Best Real Estate Investing Articles Weekly
3. Understand How to Finance Multiple Rental Properties
There are many places to find investment property loans. To figure out how to finance multiple rental properties, you'll need to choose the right financing for the number and types of properties you plan to purchase. Here is a snapshot of some types of financing and for whom it is best suited.
Rental Property Financing Options
| Financing Type | Who It's Best For |
| --- | --- |
| Hard Money Loan | Investors who need fast, short-term financing |
| HELOC | Investors who have equity in one property seeking to buy additional properties |
| Conventional Finance | Investors who want a lower risk fixed rate and have a larger down payment |
| Portfolio Loan | Investors who need lower personal qualifications or fewer property requirements |
| Cash | Investors who have available cash |
| Owner Financing | Investors who need creative, short-term financing |
| Blanket Loan | Investors who want to buy multiple properties and later refinance or sell |
These types of financing work differently and may have different rates, repayment terms, pre-qualification guidelines, and the amount of the down payment needed to qualify, depending on which option you choose.
Hard Money Loan
Hard money loans are short-term, interest-only mortgages used by investors to purchase properties. These loans have higher rates up to 12% but can fund in 15 days. The loan is paid back within 12 months when permanent financing is obtained, making it a great choice for securing your first rental property. For this reason, hard money loans are typically best for investors who need fast, short-term financing.
HELOC
A home equity line of credit (HELOC) is a revolving line of credit collateralized by real estate. The maximum limit for a HELOC is based on the amount of equity in the property, and typically will not exceed 70% to 75% of the property's value. HELOCs for investment properties tend to have higher interest rates than a HELOC on your primary residence, and are harder to obtain because lenders view them as riskier.
Conventional Financing
Conventional financing includes loans that conform to guidelines set by Fannie Mae and Freddie Mac, and are backed by the federal government. For investment property, lenders require a 25% down payment. Your credit score, credit history, and personal finances will be considered for loan approval. Rental income from the prospective property is not considered as part of your income, but income and expenses from existing properties may be used to qualify.
Portfolio Loan
Portfolio loans are mortgages issued by lenders and don't meet Fannie Mae and Freddie Mac guidelines. Because they can't be sold on the secondary market, portfolio lenders carry the risk. Portfolio lenders charge higher rates and create their own underwriting guidelines. Portfolio loans are used by investors who don't qualify for traditional financing due to owning too many rental properties or having low credit scores, which makes them a great option for investors who have already acquired several properties.
Owner Financing
Owner financing is when a seller acts as lender. Owner financing provides buyers with easier terms than a traditional mortgage while giving sellers monthly income. Owners will finance a term up to five years, though some may finance longer. Sellers offering owner financing may want to hold the primary lien against a property or charge a higher interest rate. Owner financing is good for buyers who need creative financing.
Now that you know how to finance multiple rental properties, you can begin to work toward finding and closing deals.
4. Close Your Purchase
If you've ever bought a home, the purchase and closing of rental property are very similar, with only a few differences for investment property. In addition to negotiating an offer and securing financing, you may also need to address inherited tenants or figure out how you're going to stabilize your property.
Negotiating an Offer
Once you've completed your due diligence and found a property that fits with your portfolio goals, you want to get it off the open market as quickly as possible. This happens by getting an accepted offer from the sellers. How much you offer is both art and science. Offer too much and it will derail your plan. Offer too little and you risk offending the seller and losing the deal.
So, what do you offer? By now you have a pretty good sense of property values in the area you want to buy. You also have the tools and calculators to evaluate the property and know your margins. If the deal works at or near the seller's full asking price, then offer no more than 10% below. The seller may accept or counteroffer.
If you need to offer significantly lower than the listing price, consider the seller's motivation. Is it a distressed property or situation, bank-owned, or are there other potential reasons the seller may accept a low offer? If there isn't room to negotiate on price, you can ask for seller assistance with closing costs, funds to make repairs discovered during the home inspection, and other seller concessions.
Inheriting Tenants
If you're buying a property that already has tenants, you'll need to decide if you want to keep the existing tenants or secure your own prior to making an offer. Some buyers prefer to have the seller evict the current tenants before closing and start fresh with their own hand-picked tenants. If the property needs renovation, you may also want to close with a vacant property.
If you want to keep the existing tenants, make sure all their paperwork is in order and have them sign estoppel certificates. Don't just rely on reviewing leases and the rent rolls. An estoppel certificate is a legal document that provides confirmation by the tenant of the amount of their rent, security deposit, and the expiration of the rental agreement. If you decide to remove them, you need to request this in your offer.
Once you have an accepted offer, you'll sign a purchase and sales agreement that includes your contingencies, set a home inspection date, review proof of rent rolls along with income and expenses, and secure financing.
If you get your own tenants, you'll have expenses associated with acquiring new tenants, such as advertising, vacancies, and background checks. If you inherit tenants and the current landlord was not diligent with getting signed rental agreements, setting up escrows for last month's rent and security deposits, and tenant screening, you will be held liable for any issues that arise, even if they were present before you owned the property.
If you're finding your own tenants, take advantage of a full-service tenant screening service such as MyRental to ensure you make an informed decision. MyRental is affordable and easy to use, and automatically mails adverse letters to declined tenants, helping you stay in compliance. Prices start at just $19.99. Get started online today.
Securing Financing
During the lender approval process, you'll be asked to provide proof of funds. You'll also need a 12-month prepaid insurance binder prior to closing. If you'll be borrowing to finance your acquisition, the lender will review your bank statements, proof of down payment, and gift letters if someone is gifting you funds. They will review your personal financial information and credit history, and verify your employment or self-employment income.
Both the property and the buyer need to be approved, so the lender will order an appraisal. Once you have a signed purchase and sales agreement and get a lender pre-approval, your loan documents will go to underwriting for further scrutiny. It will save time if you've submitted all the requested documents and verifications prior to underwriting.
Once the buyer and property have met the lender's requirements and the appraisal and title search are complete, a closing date will be scheduled. You'll need to bring your insurance binder, down payment, and closing costs to the closing.
Closing Expenses
Closing costs are the fees paid at the closing and are in addition to the purchase amount and your down payment portion of the purchase. These can vary by state and county, and typically run between 2% and 5% of the loan amount. You'll want to make sure to set them aside prior to closing.
Some closing costs can include:
Loan origination fee (about 1% of the loan amount)
Discount points (typically 1% to 3.5% of the loan amount but can be negotiable)
Rate lock fee (a prepaid fee credited to buyer at the closing)
Appraisal and survey fees
Title insurance (typically $200 to $2000)
Real estate commission (5% to 10%)
Recording fees and transfer taxes
Prepaid insurance and property taxes
Private mortgage insurance (PMI) for purchases with less than 20% down payment
Title searches and legal fees
Courier and notary fees
Credit report fees
5. Stabilize Your Property & Consider Cash-out Financing
Before you can move forward with how to buy multiple rental properties, you need to stabilize your first building before investing in more rental properties. Stabilizing a property involves filling vacancies, lowering tenant turnover, collecting market rents, and completing or minimizing capital improvements. Stabilizing your investment will help minimize risk to your portfolio and may prove favorable to some lenders for future investment property financing.
If you financed your investment property with a hard money loan or other short-term financing, you may want to consider cash-out financing to pay off these short-term loans. Cash-out loans are a type of long-term financing with fixed monthly payments that are used to replace interim short-term financing. This will further stabilize your rental property as you move toward buying your next property.
ROI & Borrowing Against a Property
When borrowing from equity, you'll want to consider your return on investment. ROI is the return on your total investment in the property, including both cash you invested and any money you borrowed against the property. If you increase debt by drawing from equity in one property to purchase another, it will affect your ROI and your positive cash flow. Use our rental property calculator to determine your ROI before and after drawing from equity for a second property.
You can also examine the ROI and cash flow on the second property and estimate if it could potentially cover the debt from the first property. In either case, make sure if you pull equity out of any rental property, it doesn't consume your positive cash flow. You want to make sure this step is in alignment with your cash flow projections and goals before moving forward with another rental property.
With your investment stabilized and generating positive cash flow, it's time to start building your portfolio.
6. Building Your Portfolio
When you're ready to buy your second property, you will repeat the same process in steps one through five of finding and evaluating properties, securing financing, making an offer, closing, and stabilizing your investment. The only difference will be the type of financing you use and learning how to manage multiple properties. Many of the loan products we've highlighted work well for additional investment properties.
With your first rental property generating positive cash flow, you can reinvest the profits into your next purchase. If the property has 30% or more equity, you may be eligible for a HELOC or refinance. Portfolio loans and hard money loans are also good options. With greater risk to the lender, you will encounter different underwriting and approval requirements, and you will need six months of property expenses in reserves and a down payment.
You'll also need a property management strategy. Juggling multiple rental properties requires systems for managing your investments that include hedging against liability and working with a team of professionals.
7. Manage Your Rental Properties
You will need to decide if you plan to manage the properties or hire a management company. If you hire a management company, you'll likely pay between 4% and 10% of the gross rental income. You'll also pay for repairs and maintenance above a limit set by the management company. If you manage the properties yourself, you'll want to set up a management limited liability company (LLC).
Whether you or someone else manages your rentals, you'll also need processes for handling money, expenses, and tenants. Management companies or property management software can handle tenant-related issues, property maintenance, banking and finances, escrow deposits, and paying bills, as well as provide an additional layer of liability protection.
In addition to having liability insurance and the management LLC, it is a good practice to put each property into its own legal entity to further hedge against liability. The LLC is often used, but some owners put their properties in realty trusts or in their spouse's name. Be sure to consult with an attorney and accountant about which entities are best suited to you.
Assembling a Team
Choosing the right team members is critical for the success of your plan. Check credentials, ask for references, get referrals from other investors, and make sure their experience matches what you're trying to accomplish. Choosing the wrong team members can be very costly in both time and money.
Some team members include:
Attorney
Accountants
Lenders
Brokers or agents
Insurance agent
Repair and maintenance staff
Management company staff (whether self-managed or outsourced)
Choose team members who have experience working with investors and with the types of properties you're buying. For example, an agent who has only worked with first-time home buyers or residential investment property will not have the knowledge and expertise to best represent you if you're buying commercial properties such as storage units, office space, or industrial complexes.
Tips for How to Buy Multiple Rental Properties
Buying and financing multiple rental properties begins with understanding what types of financing are available and for whom each type of financing is best suited. You also want to consider the location and type of properties.
Five tips to buy and finance multiple rental properties are:
---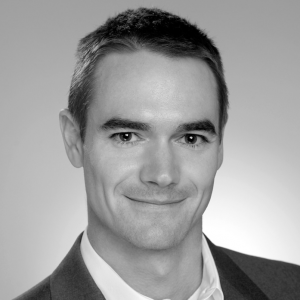 ---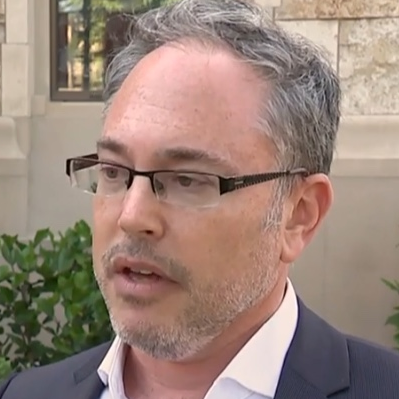 ---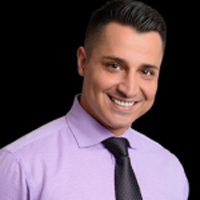 ---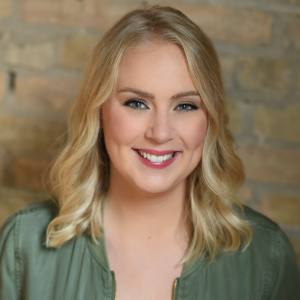 ---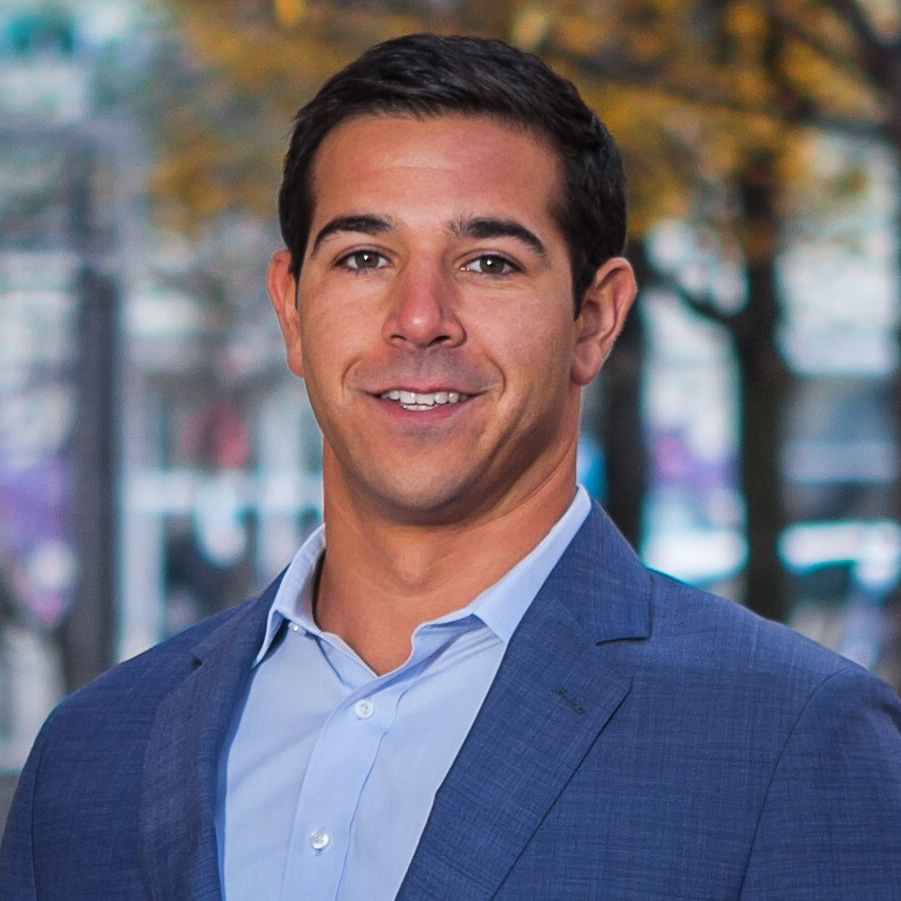 ---
Alternatives for How to Buy Multiple Rental Properties
In addition to the different types of rental properties mentioned, there are other ways to invest in rental properties and receive passive cash flow from real estate, sometimes without evening owning the physical property. These types of investments can become all or part of your portfolio, depending on your goals.
Buy an Apartment Complex
While buying an apartment complex is still owning physical rental property, it is a good alternative to owning multiple rental properties because you diversify the income across many units, rather than across many properties. You also will only need to get funding on one property instead of stabilizing each building before moving forward with the next.
Crowdfunding Multiple Rental Properties
Real estate crowdfunding pools small amounts of money from multiple investors to finance a property or portfolio of properties. Funds are invested in either debt or equity in return for a portion of the project, and investors are paid in monthly dividends. In some cases, an investment can be as low as $500, providing very low risk to the investor.
REITs as an Alternative to Buying Multiple Rentals
Real estate investment trusts (REITs) are corporations that own or finance investment properties. REITs pay 90% of their annual profits in dividends to their investors and have a low tax rate. Profits typically come from rental income, interest income, or both. Real estate investment trusts can be either publicly traded or privately held. REITs give you greater liquidity than owning physical property, and like crowdfunding, have a very low risk investment threshold.
Bottom Line
Buying multiple rental properties is a lot of work, but with careful planning using cash flow projections to set personal and financial goals, knowing how to evaluate properties, securing financing, making your offer, closing, and putting management processes in place, you're well on your way toward a profitable rental property portfolio.