7 Sales Activity Tracker Templates for Sales Managers
Tracking sales activity involves recording and analyzing sales progress to get a clear picture of a sales team's output and performance. To help you with this process, we designed seven sales activity tracker templates you can download and customize for your team. We also included alternatives such as customer relationship management (CRM) software tools that offer sales activity tracking capabilities.
What Is a Sales Activity Tracker?
A sales activity tracker is a sales management tool that helps sales professionals monitor their contacts, deals, goals, and quotas, and how they change over time. Sales activity tracking is a key component of sales management that helps you identify where your sales are coming from, which activities take up most of your reps' time, and which agents need more support. It also provides insights into which areas or specific team members require improvement.
1. Sales Pipeline Tracker
A sales pipeline tracker spreadsheet provides an overview of your quarterly sales pipeline. You can use this to analyze how effective your sales plans are or to forecast future sales. It also includes information on your clients, the sales rep assigned to each account, the size of each deal, and the sales pipeline stage the prospect is currently in.
2. Cold Email Outreach Activity Tracker
The cold email outreach activity tracker helps you monitor your sales team's efforts to engage with prospects via email. Sales managers can use it when analyzing the performance of each rep and how effective they are in their cold email outreach. This reflects how many emails were sent each week, the names of prospects gathered via email, how many calls were made to each prospect, and how many deals were closed.
3. SDR Daily Attack Planner
Sales development representatives (SDRs) are the people in your sales or marketing departments who reach out to prospects to communicate basic information about your business. They also relay details about your company's products and services and schedule appointments with sales representatives.
This planner helps SDRs stay on top of their daily tasks and schedule. It also gives sales team leaders an overview of the SDR's outbound activities. These include top priorities for the day, target quantity goals like the number of cold calls and drip campaigns completed, and a detailed breakdown of their hourly activities.
Pro tip: Learn how to use cold calling scripts in your direct outreach campaigns to introduce your business and address customer objections. Download our cold calling script templates for free and use them to generate new sales opportunities.
4. Quarterly Sales Activity Tracker Template
Using this sales activity tracking spreadsheet, sales managers can monitor the weekly activities of their sales reps to check their progress and weak points. They can also compare the actual output to the goal set for each stage of the sales funnel. Data recorded in this document include the number of calls made, how many of those calls led to engagement and opportunities, and the number of sales generated from those opportunities.
5. Sales Call Planner
Sales professionals can use a sales call planner template to monitor their calls and help them move their prospects through the sales pipeline. This document includes information about a single prospect, which includes their name, the company they work for, and the rep's objectives for the call.
In addition, this template maps out the schedule for future client meetings. Plus, it helps you plan out the topics you can discuss in the following meetings to convince the prospect to make a purchase. All this information helps sales reps organize their approach to each prospect during a phone call.
6. Sales Manager Coaching Planner
Sales training and coaching involve constantly addressing areas of concern, providing actionable goals, mentoring reps, and discussing key sales and performance metrics. Sales managers can use this one-on-one coaching planner template to create a tailored approach to each rep's unique strengths and weaknesses. This document details the weekly areas of focus, top desired outcomes, and manager feedback.
7. Performance Improvement Plan
When a rep struggles with performance, you can use this Performance Improvement Plan (PIP) template to communicate corrective action within a specified time frame. This template details the reason for implementing a PIP, any past disciplinary issues, and expected outcomes for the rep's performance after the initiative. It also includes clear consequences for failure to improve work performance.
CRMs With Built-in Sales Activity Tracking Tools
Our sales activity tracker templates are easy to download and customize. However, there are also customer relationship management (CRM) systems that offer robust tools for recording, tracking, managing, and analyzing sales rep activities. Below are a few examples of CRM platforms that you can use as sales tracking tools.

Starting price: Free for unlimited users or $18 per month (annual billing) for two users
HubSpot CRM not only offers free sale activity tracker templates, but it also has sales tracking software that automates your sales process as your prospects move through the sales pipeline. Its email integration allows you to automatically log documents and communication sent to prospects. Moreover, it has interactive dashboards that allow your team to track sales pipeline metrics and build revenue forecasts according to deal stages.

Starting price: $14.90 per user, monthly (annual billing)
With Pipedrive, you can schedule actions that lead to the closing of a deal. These include phone calls, meetings, and email outreach. You can access these features from the deal pipeline, see a detailed view of your contact records, lead inbox, calendar, and contact timeline—even from the mobile app. You can also add details such as guests, a location, or an activity description.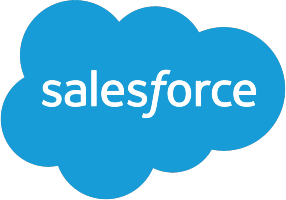 Starting price: $25 per user, monthly (annual billing)
Salesforce users can track sales-related tasks, events, meetings, and calendars using lists and reports. These reports serve as a basis for analyzing sales activity patterns and indicators of deal success. This platform allows you to customize activity types based on your sales process and create a win rate report to determine which reps are high performers.
Sales Activity Tracking Statistics
Do you want more insights into sales activity, tools used to track it, and factors that affect it? Read the following statistics to gain more knowledge about this topic and to learn the best way to track sales activity.
Interested in reading more insights into business-to-business (B2B) sales? Read our latest compilation of B2B sales statistics and their key takeaways.
Bottom Line
Sales activity tracking is essential in sales management because it provides you with visibility into what your team is doing each day. It also provides you with data you can use as a basis for determining the most effective sales activities for your organization. By using a sales activity tracker template, you can record your team's daily activities, keep deals on track, and generate accurate sales forecasts.