Customer intelligence software lets businesses fully understand their customer preferences and behaviors that drive purchase decisions. It has various tools for storing, managing, and analyzing customer data such as purchase history, demographics, and engagement activity. Through customer intelligence, business users can improve their product or service offerings and marketing strategies—ultimately driving up revenue. We evaluated dozens of products to identify the best customer intelligence platform options:
Best Customer Intelligence Software Compared
Provider

Paid Plan Starting Monthly Price per User*

Free Plan?

Product Type

$45 (two users)

✓

CRM and Customer Support Platform

Varies by product

✕

Marketing Cloud Add-on

$13.70

✕

Customer Data Analytics Platform

Contact for pricing

✕

Customer Data Analytics Platform

Contact for pricing

✕

Customer Data Analytics Platform

Contact for pricing

✕

Customer Data Analytics Platform

$75

✕

Sales Cloud Add-on

Contact for pricing

✕

Service Provider
*Based on annual billing; monthly billing is also available for slightly higher rates.
Pro tip: Robust customer service is crucial for small businesses to maintain customer loyalty and consistently get repeat buyers. Without quickly addressing their concerns, questions, and other inquiries, your business could see high customer churn rates and miss out on referral opportunities. Our ultimate guide on customer service dives into everything you need to know about managing support processes and investing in proper service and help desk software.
HubSpot Service Hub: Best Customer Intelligence Platform Overall

Pros
Free plan allows unlimited users, customer data storage, activity tracking, and reporting on engagement with marketing campaigns
Offers other native modular products to keep consumer intelligence within their sales and marketing platforms
Simple-to-use platform all-around
Cons
Customer service analytics tools and contact scoring get expensive
Artificial intelligence (AI) for tracking buyer intent isn't available until Enterprise plan
Not primarily an analytics tool; lacks advanced governance and visualization capabilities and can mostly only use HubSpot data
You need easy-to-use customer intelligence tools: HubSpot is consistently known for its product usability. Its customer relationship management (CRM) software is considered one of the most simple CRM systems, as is its marketing automation and customer support platform. Those attributes, which stem from the clean interface and intuitive navigation system, translate to the intelligence tools to help store, report, and analyze data related to customers and campaigns.
You need a free consumer insights platform: HubSpot Service Hub stands out as one of the only customer intelligence companies that offers a free plan. The free-forever option has unlimited user access, customer data storage, and activity tracking for purchases, communications, and campaign engagement. There's also the ability to segment customers into contact or audience lists based on profiles and up to three separate reporting dashboards.
---
You need high-level data governance features: Solid data governance features let you set up and oversee policies related to data management, such as granular user accessibility, data security controls, and guidelines for how data is stored and processed. Because HubSpot is CRM and customer service software with basic intelligence tools, it lacks some of the more advanced governance features.

Alternative: Qualtrics is one of the best analytics tools that comes with robust governance capabilities to manage security and user accessibility.

You prefer a multi-purpose data analytics tool: HubSpot Service Hub is mostly limited to customer-related intelligence such as profiling, activity tracking, and a better understanding of buyer intent. It cannot be used for gaining intelligence to improve other aspects of a business, such as logistics, product management, or any other operational functions.

Alternative: Microsoft PowerBI is a comprehensive business intelligence solution that lets teams collect, report, analyze, visualize, and interpret data for any business use case.
---
HubSpot Service Hub Pricing Plan & Overview*
Cost:
Key Features:
Email response and reply tracking
Ability to collect, store, and manage customer event data, including from external sources, to track engagements with marketing and outreach campaigns
HubSpot mobile app
Up to three reporting dashboards
Up to 10 unique customer activity reports per dashboard
Customer list segmentation
Cost:
Key Features:
Everything in Free plan
Up to 10 reporting dashboards
Up to 10 unique customer activity reports per dashboard
Cost:
Key Features:
Everything in Starter plan
Up to 25 reporting dashboards
Up to 30 unique customer activity reports per dashboard
Forecasting using system data for predicting customer renewals, upgrades, and purchases
Custom reporting for customer and service operations data
Customer data intelligence through feedback surveys
Service analytics to gain deep insights into customers and improve customer support processing
Insights dashboard to track all customer feedback on one web page
Cost:
Key Features:
Everything in Professional plan
Up to 50 reporting dashboards
Up to 30 unique customer activity reports per dashboard
Customer forecasting across numerous teams and hierarchies
Artificial intelligence (AI) conversation intelligence which analyzes call conversations with customers to track interest or buying intent
Recurring revenue tracking
*Pricing based on annual billing on a per month breakdown; monthly billing is also available for a higher cost. HubSpot offers a 14-day free trial on paid plans.
Our Expert Opinion
HubSpot is a great simple option to better understand your customers and campaigns. Its free option adds tremendous value with multiple reporting dashboards, unlimited users, and data storage capabilities at no cost. Its intuitive system design allows any business, including those with users who've never conducted customer intelligence, to gain insights for improving customer service and marketing outreach initiatives.
Need an intuitive, robust customer service tool? Check out our HubSpot Service Hub review to see if it meets your operational needs.
Salesforce Interaction Studio: Best for Comprehensive Marketing Analytics

Pros
Offers various customer intelligence and analytics solutions depending on use case
Artificial intelligence (AI) tools for receiving campaign suggestions, making performance predictions, and personalizing journeys
Excellent features for reporting and visualizing data insights for customers, marketing campaigns, and loyalty programs
Cons
All plans get expensive
Built as an add-on for the Salesforce Marketing Cloud—not ideal if you use other marketing platforms
Tricky to operate tools if you're a first-time user or lack data management experience
You want highly advanced marketing and customer intelligence technology: Salesforce Interaction Studio is an excellent option mostly because its end-to-end marketing intelligence capabilities. Serving as an add-on to the Salesforce Marketing Cloud product, users can collect and analyze data for various submarketing and sales functions. It covers ad management, customer journey personalization, loyalty program management, and account management.
You need customer analytics for loyalty programs: Salesforce Interaction Studio particularly sets itself apart as one of the only customer insight platforms that can help with running and optimizing loyalty programs. It includes a loyalty management add-on for aggregating purchase data, administering points and rewards, and identifying promotional opportunities for customers based on their profiles and future purchase intent.
---
You are on a tight budget: Unfortunately, like other Salesforce products, the Interaction Studio is expensive regardless of which add-on or subscription plan you select.

Alternative: HubSpot Service Hub begins offering baseline customer and marketing intelligence starting on its free plan for unlimited users. Microsoft PowerBI is another good alternative for analytics tools that starts at $13.70 per user, monthly.

You use marketing tools outside of Salesforce: If you use email marketing software or an automation platform outside of Salesforce, you'll need to look elsewhere, as the Interaction Studio is an add-on specifically for its native Marketing Cloud.
---
Salesforce Interaction Studio Pricing Plan & Overview*
Salesforce Interaction Studio is a set of multiple software add-ons for the Marketing Cloud product. It offers various customer intelligence capabilities depending on your priorities, including optimizing loyalty programs, advertisements, account management activities, and personalized customer journeys. Each add-on offers data storage and tracking, customer analytics tools, and visualization capabilities to easily convert intelligence into action for a business.
Marketing Cloud Intelligence
Starter: $3,000 monthly for up to 10 users and a centralized data source that integrates all marketing and customer management applications into one system. Provides data governance tools that organize and enrich stored information plus visualization features like dashboard reporting and artificial intelligence (AI) insights for optimizing campaigns and interactions.
Growth: $10,000 monthly for everything on the Starter plan, 20 users, plus more data and user capacity.
Plus: Contact for pricing, allows up to 80 users.
Marketing Cloud Personalization
Growth: $100,000 monthly for the data collection on website traffic and email engagement plus A/B/N testing and reporting on content. Also includes the Einstein machine learning (ML) tool to make content recommendations to customers based on their unique customer profiles and history.
Premium: $300,000 per month for everything in Growth. Plus, it offers AI insights on next-best action recommendations and suggestions on promotional or product offerings to customers depending on their behaviors and demographics. Also includes AI personalization for customer mobile interactions.
Marketing Cloud Advertising
Data Cloud for Marketing
Data Cloud Starter: $108,000 annually for real-time data streaming on customer events and activities and data centralization from various sources. Also includes calculated customer metrics like customer lifetime value, affinity scores, and recently, frequency, and monetary (RFM) values to help enrich profiles and personalize customer journeys.
Loyalty Management
Starter: $20,000 monthly for aggregating customer and loyalty member program data into one system. Also includes rewards management features based on automated rule-based triggers like purchases or campaign engagements.
Growth: $35,000 monthly for everything in Starter plus full benefits management for administering vouchers or service entitlements. Also includes time-based promotions and the ability to oversee loyalty programs run through cross-industry partnerships.
Advanced: $45,000 monthly for everything in Growth plus expanded capacity for programs, users, and data capacity.
*Pricing based on annual billing
Our Expert Opinion
Though an expensive option, Salesforce Interaction Studio is a powerful solution for obtaining thorough customer analytics and insights across various marketing channels. We especially like its multi-range selection, allowing businesses to optimize marketing and customer experience regardless of the types of outreach and promotional campaigns run. As an add-on of Salesforce, users can easily pull, visualize, and analyze information in the same interface they store their customer data.
Visit Salesforce Interaction Studio
Microsoft Power BI: Most Affordable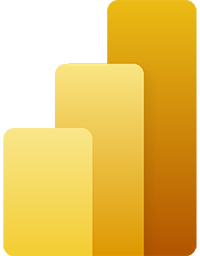 Pros
Cost-friendly and scalable options
Acts as a generic data analytics tool; users can gain intelligence on any type of business functions
Robust data management, governance, and analytics tools that include artificial intelligence (AI) features
Cons
Requires a considerable learning curve and prior analytics skills to operate
Data mart options for separating large databases by company team or department requires Premium plan
A business intelligence tool that requires teams to first connect with external databases and applications to collect data
You need comprehensive business and customer intelligence solutions: Microsoft Power BI isn't exclusively a customer intelligence system. It's a data management and analytics tool that users can adopt to get insights on any part of their business by connecting with outside data sources such as sales, marketing, service, or finance applications. This gives the product an infinite number of use cases to help improve a business operation and high-level strategy.
You want a scalable data analytics product: Power BI is a cost-friendly and scalable option to help businesses at any stage. The Pro plan starts at just $13.70 per user, monthly, then shoots up to $27.50 per user when teams need to increase their governance capabilities, data capacity, and divide their database using data marts. There are even options to pay a flat monthly fee for businesses that need infinite users at one price.
---
You need a simple customer intelligence platform: PowerBI is a full intelligence solution that requires users to have experience in data management, visualization, and interpretation—all of which demand high technical knowledge.

Alternative: HubSpot doesn't have the advanced capabilities of Power BI but is far easier to use.

You wish to have experts manage analytics functions: While its features are robust and serve comprehensive use cases, some businesses may prefer to outsource or receive advisory support for analytics functions.

Alternative: DataForce by TransPerfect is a unique alternative that isn't a software product, but a platform that connects businesses to a network of specialists that help make better decisions using data analytics.
---
Microsoft Power BI Pricing Plan & Overview*
Cost:
Key Features:
Mobile app for on-the-go business intelligence and customer analytics
Publishable and shareable reports, including paginated and printable options with collaboration tools like commenting
Ability to connect over 100 data sources from sales, marketing, and customer service platforms and other data management tools for complete system centralization
Data visualization and graphics tools for simple decision-making
Data governance features including metrics for published, consumed, and created data reports
*Pricing is based on annual billing on a per-user monthly breakdown. Microsoft BI comes with a 60-day free trial.
Our Expert Opinion
The versatility of Microsoft Power BI makes it a premium option for organizations to better understand their customers as well as their sales, marketing, product lines, and all-around operation. Once connected to the desired data sources, Power BI becomes a one-stop shop for all things analysis and forecasting for a decision-maker to make optimal decisions. We also cannot overlook the cost-friendliness of the platform and scalability to grow with business needs.
SAS Customer Intelligence: Best for Marketing Planning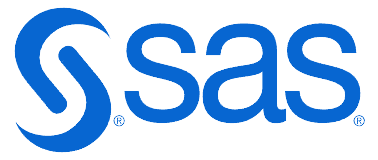 Pros
Great for end-to-end marketing planning and strategic execution
Solid artificial intelligence (AI) features for A/B testing content on marketing campaigns and personalized customer journeys
Unique intelligence tools for seeing how customer engagement and purchases could affect other companies in the supply chain
Cons
Lacks transparent pricing
Features are only applicable to managing marketing campaigns and customer experience (CX)
Challenging interface to navigate with lots of tool and menu options
You need full analytics on marketing campaigns: SAS Customer Intelligence is one of the best consumer analytics companies specifically for optimizing marketing campaigns. It comes with data collection and storage for customer information and engagement with various email and ad campaigns. There are also built-in AI features for A/B testing content to ensure the perfect copy and graphics reach the best possible target audiences for better conversion rates.
You want to evaluate the supply chain impact of customer engagements: SAS Customer Intelligence comes with a unique set of features for evaluating extended marketing impact. In other words, how customer engagement and likelihood to purchase could affect the entire supply chain. This is particularly useful for understanding and preparing for high-volume sales periods in which vendors and suppliers need to be ready, such as the busy holiday seasons.
---
You need a simple customer intelligence platform: The SAS Customer Intelligence interface is loaded with menu buttons for planning campaigns, managing tasks, messaging teammates, developing content, and many other functions. It can be overwhelming and challenging to navigate the whole system, especially for new users.

Alternative: HubSpot Service Hub offers the best user experience thanks to its simplified interface, which makes navigation a breeze.

You want a broader use case for other business areas: While an excellent product all around, SAS Customer Intelligence is limited to data management and insights gathering for marketing and customer experience (CX) management.

Alternative: Microsoft Power BI is a better option for its multi-functional capabilities that can apply to any business area you wish as long as it's connected to the right data sources.
---
SAS Customer Intelligence Overview
The SAS Customer Intelligence Platform offers customizable pricing based on business needs. It focuses its tools on marketing data management and intelligence to enhance decision-making for campaigns and customer journeys. Teams can even use SAS to manage other stakeholders like suppliers and vendors by seeing how performance and conversions in marketing campaigns could affect other parts of the supply chain.
SAS Customer Intelligence Features
Data management to collect and store marketing and customer activity information from various sources. Allows users to create profiles, track events in real time, structure data for activation purposes, and personalize customer interactions based on profiles.
Marketing planning tools for developing and deploying campaigns, product lines, and even entire brands. Includes analytics tools for properly timing out, budgeting, and making other key decisions around marketing initiatives.
Customer journey activation, which takes analytics and AI insights, including A/B testing and purchase opportunities to help deliver personalized customer experiences to each unique profile.
Extended marketing impact features, which let you manage campaigns and customer journeys while accounting for potential impact on supply chain partners and other departments within an organization.
Our Expert Opinion
While we aren't fans of the interface design and secretive pricing, SAS Customer Intelligence is highly advanced for businesses to maximize marketing performance. From profile creation and activity tracking to content optimization and expanded marketing impact analysis, this intelligence platform will boost your conversion rates and total revenue. It'll also prepare you operationally for those busy seasons with built-in analysis tools for supply chain impacts.
Visit SAS Customer Intelligence
Qualtrics XM (formerly Clarabridge): Best Customer Experience Product

Pros
Powerful features for managing the entire customer experience (CX) from marketing to the point of sales to after-purchase servicing
Solid usability ratings for operating analysis tools
Incorporates artificial intelligence (AI) for language processing, purchase intent, and emotion detection
Cons
No clear pricing
There are tons of unique Qualtrics XM products and add-ons, which make it difficult to browse
Poor user reviews for searching and navigating product modules
You need a robust customer experience (CX) intelligence platform: Customer experience is the entire process in which a customer discovers a brand, makes a purchase, receives provider support, and continues making purchases. Those who need to optimize every step of that journey can look to Qualtrics XM. It lets you track activity from all outreach channels, analyze conversations using AI, and receive recommendations for improving various funnel stages.
You want highly advanced but easy-to-use analytics software: Qualtrics XM surprised us with its features' operability. It is well known for its tool simplicity, where users of nearly any skill level can go in, connect their data sources, and begin utilizing the analysis and reporting tools. The intelligence features can even be applied to marketing research, human resources, product management, and customer service in addition to CX management.
---
You prioritize low-cost and transparent pricing: Qualtrics does not post any pricing information on its website and based on user reviews, there does appear to be a hefty cost for a subscription.

Alternative: Microsoft Power BI has wide-spread use cases along with clear and affordable pricing starting at $13.70 per user, per month.

You need an intuitive navigation system: One common issue indicated by user reviews is the Qualtrics XM navigation. Many features and use cases cause users to prefer a better menu format or a system search bar to help them get to the tools they need.

Alternative: HubSpot offers a great alternative to understanding your customers better and has highly proclaimed navigability ratings.
---
Qualtrics XM Overview
Qualtrics, which acquired Clarabridge last year, combined the two intelligence product solutions to expand the Qualtrics XM Discover platform. The system lets you connect social media accounts, contact center systems, customer relationship manager (CRM) platforms, online review tools, and other databases to track interactions and see what customers are saying about your brand. There are also built-in natural language understanding (NLU) tools that use AI to discover sentiment, emotions, and buyer intent from conversations.
The addition of Clarabridge allows businesses to receive advanced recommendations on how to improve the customer experience. These capabilities can even extend to industry-specific use cases, such as having the system tell you to create an automated HubSpot email marketing campaign on how to set up a consumer product after its delivery. Finally, Qualtrics XM can take all the system's analysis to create personalized journeys and improve product and service offerings based on feedback.
Our Expert Opinion
Qualtrics XM is truly one of a kind. First, we like its multi-functional use cases to help easily collect and analyze data for various business functions like human resources, product management, and marketing. These ultimately allow leaders to make better decisions using quantitative insights rather than emotion. Additionally, the end-to-end focus on optimizing the customer experience enables users to boost awareness, interest, and purchases while ensuring quality service after the fact.
NGDATA: Best for Personalizing Customer Engagements

Pros
Highly intuitive system to operate and navigate
Offers sophisticated tools for automatically creating advanced customer profiles
Clean and integrated dashboard tool that shows all campaign, audience, and activity data in one interface
Cons
Lacks transparent pricing
Relatively limited number of integrations and data source connections
Doesn't have features outside of intelligence for customer journey or marketing management
You need detailed insights for creating personalized customer journeys: NGDATA is a customer data platform (CDP) specifically for personalizing marketing campaigns and journeys. It uses artificial intelligence (AI) to auto-generate what it calls customer DNA-based profiles and smart audiences. From there, users can get complete customer overviews, receive next-best action recommendations, and orchestrate personalized journeys while tracking all interactions.
You want a simplified customer intelligence platform: NGDATA separates itself from other analytics tools with its user experience. Not only is the interface well-designed for navigation purposes, but the features require only a slight learning curve to operate. Plus, the platform has a clean dashboard that centralizes all journey and activity data for simple viewing.
---
You need a wide range of connected data sources: NGDATA, relative to other providers, has a limited number of connection options to use as data sources. For instance, Salesforce and Microsoft Dynamics are the only CRMs available and it only has three email marketing tool integrations.

Alternative: Microsoft Power BI and Qualtrics XM are great alternatives with hundreds of external integration options.

You want to gain intelligence for various business activities: NGDATA is limited in that it only supports data management and intelligence functions for customer service and marketing operations.

Alternative: We recommend Microsoft Power BI or Qualtrics XM for more widespread use cases for analytics and insights.
---
NGDATA Overview
The NGDATA customer data platform lets you connect with sales and marketing tools to serve as a centralized database for customer and campaign information. It has audience creation tools that can auto-segment based on interactions and profile analysis. The built-in intelligence features let you create personalized campaigns and discover the next-best actions for customer journeys while viewing all information on a condensed dashboard or single customer view.
Our Expert Opinion
NGDATA gives teams the solutions to design and track detailed customer journeys. We especially like its simplistic design within the interface and dashboard reporting modules and the all-around ease of use of the tools. Additionally, the product's use of AI helps users automate much of the customer profiling and segmentation process, which ultimately helps drive initiatives to personalize customer journeys on a super granular level.
Tableau CRM Analytics by Salesforce: Best for Sales Analytics

Pros
Highly sophisticated solution for customer analytics with tons of artificial intelligence (AI), forecasting, and data preparation tools
Features are usable for sales, marketing, and customer service intelligence
High data capacity for record storage with lots of data governance features
Cons
Built directly for Salesforce; users cannot use CRM analytics for other products
Relatively expensive and no free option
Advanced features make product usability tricky
You already use Salesforce: Tableau CRM Analytics is a specific add-on to the Salesforce Sales Cloud, exclusive to Salesforce after the company purchased Tableau in 2019. This seamless connection lets users integrate sales and CRM data for collection, storage, analytics, and reporting. From there, teams can run sales forecasts, make outcome predictions, generate insight reports, and receive artificial intelligence (AI) recommendations to improve processes.
You function as a revenue operation: Many businesses are moving toward a revenue operations structure that puts sales, marketing, and service under one umbrella. That said, Tableau CRM Analytics is a holistic option for intelligence because of the Salesforce Sales Cloud's capabilities, which include lead, deal, and account management, marketing campaign deployment, and customer case tracking in one system.
---
You need to connect with non-Salesforce CRMs: Because Tableau is owned by Salesforce, it's built specifically for Salesforce products.

Alternative: Microsoft Power BI and Qualtrics XM can extend customer intelligence across various CRM systems, marketing platforms, and other business applications.

You want a more intuitive intelligence system: Tableau has always been known as a solution for managing and interpreting large masses of data. Because of its scope and capacity, it's tricky to set up and operate.

Alternative: HubSpot Service Hub and NGDATA are the best intelligence tools for usability and simplicity.
---
Tableau CRM Analytics Pricing Plan & Overview*
Cost:
Key Features:
Custom predictions for Salesforce objects, including the CRM system
Einstein Discovery tools for predictive, artificial intelligence (AI) insights on data across numerous applications for forecasting and planning purposes
AI prescriptive insights to help gain recommendations on improving CRM processes, including customer engagement, marketing campaigns, and workflow automations
Cost:
Key Features:
Analytics and sales and service performance using CRM data and tracked key performance indicators (KPIs)
Analytics Studio, which lets users create AI-powered applications with custom dashboards, premade analysis templates, and embedded conversational data queries to request insights
Built-in data management and governance features like integrations to centralize data sources, tools to help prep data before applying it as a visual, custom data marts to separate information by team, and over 100 million rows of data capacity allowed
Cost:
Key Features:
Everything in Einstein Predictions and CRM Analytics Growth
Expanded data capacity to 10 billion rows
Einstein Report Discovery tool, which uses AI to analyze reports to identify key takeaways and summaries, discover trends, and make performance comparisons
Cost:
Key Features:
Everything in CRM Analytics Plus
Revenue insight dashboards with pipeline analysis and forecasting
Pipeline flow view, which evaluates sales pipelines to find trends and address gaps or bottlenecks to make process improvements
*Pricing is based on annual billing on a per user, per month breakdown. All Tableau products, including the CRM Analytics software, have a 14-day free trial.
Our Expert Opinion
The acquisition of Tableau by Salesforce took the world by storm in 2019. Even then, there's no question that the CRM giant paired perfectly with one of the major players in data analytics and business intelligence software. Tableau CRM Analytics is powerful for its combined use cases of revenue operations intelligence and advanced features, including AI predictions and recommendations. The reporting capabilities are also an excellent method for discovering process-improving insights.
Visit Tableau CRM Analytics by Salesforce
DataForce by TransPerfect: Best for Finding Analytics Experts

Pros
Unique solution that acts as a service to help teams find experts to gain analytics or set up intelligence tools within a company
Places significant focus on artificial intelligence (AI) to automate engagements and analytics activities
Full range of industry specialties including cybersecurity, finance, retail, and healthcare
Cons
No transparent pricing
Not a specific analytics platform, but a tool that connects you to specialists that would be much more expensive option
Requires decent time and operational investment to find and onboard specialists
You prefer expert service providers to help with customer intelligence: DataForce is a unique alternative to traditional customer intelligence software products. It's not an analytics tool or customer service software, but a platform that connects businesses to data management and analytics specialists. It is primarily used to scale a customer intelligence operation, fill personnel gaps, or find an expert for fractional support.
You need end-to-end analytics capabilities that leverage AI: In addition to connecting businesses with data experts, DataForce focuses on deploying AI within a business. This helps with functions like automated language processing, customer engagement through chatbots, and data annotation to help machine learning (ML) programs run processing activities. This is thanks to DataForce being owned by TransPerfect, which specializes in AI technology.
---
You want a standard software product for customer analytics: Some businesses may be wary about using a networking platform due to its cost and required commitment to find and onboard a new customer analytics specialist.

Alternative: All other options on this list are actual software platforms that run customer intelligence and data management functions. Salesforce Interaction Studio is one of the most advanced alternative options, while HubSpot Service Hub is free and the easiest to use.

You need a low-cost customer intelligence solution: Obviously, some human resources (HR) costs go into any staffing process for which a business may prefer low-cost analytics software.

Alternative: Microsoft Power BI is our pick for the most affordable business and consumer insights platform.
---
DataForce Overview
DataForce by TransPerfect is a network of data management and intelligence specialists that help businesses collect and analyze their data to drive better decisions. Their main focus is leveraging AI tools to advance the customer and client intelligence process. DataForce services a wide range of industries, including automotive, cybersecurity, finance, business technology, retail, and healthcare.
DataForce Services
Data collection through AI capabilities like natural language processing (NLP), text-to-speech, and automatic speech recognition (ASR).
Data annotation which adds labels to data for machine learning (ML) to better process text, images, audio, and video data.
Data relevance services that analyze content shown to customers to ensure it's accurate, relevant, up to date, and culturally appropriate.
Chatbot development and localization, which helps configure high-quality AI chatbots to engage with and assist customers.
Moderation services that review content that would be used for websites or social media platforms in relation to company guidelines.
Transcription solutions for converting speech and audio to written text.
User studies that take AI to collect and activate data in order to build out personalized customer and user experiences.
Our Expert Opinion
There is certainly a strong but narrow use case for investing in DataForce. Many businesses, particularly those looking for advanced intelligence using large amounts of data, may find bringing on data scientists and engineering experts more beneficial than software as a service (SaaS) or prepackaged software products. Another thing we like is the modern approach DataForce employs by focusing on AI technology from its parent company TransPerfect.
How We Evaluated the Best Customer Analytics Software
To determine the best customer insights and intelligence platforms, we evaluated numerous product categories crucial in any business software. For instance, while we understand intelligence tools are expensive due to their robust capabilities, we still wanted each customer intelligence solution to offer affordable pricing. We also wanted the platforms to contain easy-to-use features and have the developers provide solid customer support or self-service resources to help with user experience.
We also took a deep dive into the data management and analytics features and their effectiveness at discovering valuable customer insights. Additionally, each provider should have a high storage capacity to gather and maintain numerous data points that could be used in decision-making activities for marketing, service, or product management. Finally, we looked at whether each provider includes advanced tools, like artificial intelligence (AI), for information discovery and a broad range of third-party data source options.
Frequently Asked Questions (FAQs)
What is a customer intelligence platform?
A customer intelligence platform is software that lets businesses store and analyze information to help them make better decisions. Just as "intelligence" refers to knowing or discovering something for decision-making purposes, "customer intelligence" is knowing customer information to help improve marketing campaigns, products or service offerings, sales outreach, or customer support operations.
What are the best consumer intelligence tools?
The best consumer intelligence tool varies spending on use case, budget, and feature requirements. For instance, we found HubSpot Service Hub to be the best overall intelligence software for its freemium plan and easy-to-use analytics tools. HubSpot, however, is not going to come with robust governance features or be useful for obtaining analysis of data outside of customer support operations. In that case, we recommended Microsoft Power BI for more versatile analytics tools and data management features.
What key features are essential to consider when evaluating a customer intelligence platform?
Customer intelligence is all about finding insights to make better decisions. Therefore, the key features in a customer intelligence platform should cover information storage and organization for analytics and visualization purposes. A large data capacity, options to connect various data sources through third-party integrations, and advanced analytics through artificial intelligence (AI) are all crucial features as well. You should also look for solid reporting and dashboard tools that let you easily digest information.
Bottom Line
Customer intelligence software lets you centralize data for analysis and reporting to improve various parts of your sales, marketing, and service operation. While most platforms are standalone or add-on analytics tools, businesses can invest in CRM software with intelligence capabilities or online services connecting teams with data experts. While we consider HubSpot Service Hub the best overall intelligence software, wider use cases could push users to look for other options.