eHopper Review: Is It Right for Your Business in 2022? 
This article is part of a larger series on POS Systems.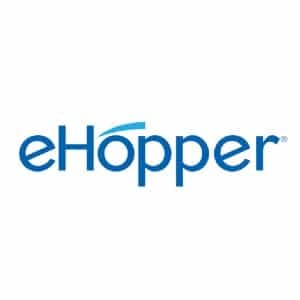 What We Recommend eHopper For
We have looked at dozens of POS software and are impressed with eHopper's user interface and features layout. The inventory section makes it especially good for small retailers and some quick-service restaurants. However, the price, scope, and features (supported by user reviews) suggest the software has limits, particularly when it comes to full-service restaurant functionality.
Specifically, we recommend eHopper for:
Small grocery stores: Even the basic plans have tools specific to grocery stores such as selling by weight and serialized inventory management for tracking perishables. Along with options to accept EBT (Electronic Benefits Transfer) payments, these features earned eHopper a spot in our recommended grocery store POS list.
Markets and small retailers wanting a free POS: eHopper has a robust free version with sales, customer management, and matrix inventory tracking, earning it a spot in our list of best free POS systems.
eHopper's ability to sell products by weight, length, and other measurements also makes it a suitable option for retailers that charge by those dimensions, such as butcher shops, fabric stores, spice vendors, and delis. However, it's important to note that eHopper only works with the US customary units measurement system, not the metric system.
When eHopper Would Not Be a Good Fit
Large stores or those needing various analysis tools: eHopper's reporting and feature set are limited, so while small, one-shop stores will find it helpful, larger businesses may outgrow it quickly. Our recommended POS systems for inventory management offer more robust back-office tools.
Budget-minded businesses with online sales: While eHopper supports ecommerce, you need the most expensive OmniChannel plan to use it. Our recommended multichannel POS systems offer more affordable and feature-rich options.
Most restaurants, especially full-service: While eHopper does advertise as a restaurant POS and has necessary features—table mapping, ingredient tracking, modifiers, and credit card pre-authorization—it is still elementary. This is particularly true for its reporting and register functions like voids, which is why it is not included in our list of best restaurant POS systems.
eHopper Overview
PROS

CONS

Free option
Limited/buggy integrations
Even free version has excellent grocery store tools
Basic reporting only
Multiple currency, units of measure, language, and hardware options
Offline mode only works for cash transactions
Compatible with iOS, Android, and Windows
eHopper Pricing
| | Essential | Freedom | Restaurant | OmniChannel |
| --- | --- | --- | --- | --- |
| Pricing | Free | $39.99/month/license | $49.99/month/license | $69.99/month/license |
| Number of products | 50 | Unlimited | Unlimited | Unlimited |
| Number of monthly transactions | 300 | Unlimited | Unlimited | Unlimited |
| Register system | ✔ | ✔ | ✔ | ✔ |
| Inventory management | ✔ | ✔ | ✔ | ✔ |
| Customer management | ✔ | ✔ | ✔ | ✔ |
| Tax management | ✔ | ✔ | ✔ | ✔ |
| Reporting | Basic | Advanced | Advanced | Advanced |
| Pre-authorization | N/A | ✔ | ✔ | ✔ |
| Menu builder | N/A | ✔ | ✔ | ✔ |
| Employee clock-in/clock-out | N/A | ✔ | ✔ | ✔ |
| Self-serve kiosk | N/A | ✔ | ✔ | ✔ |
| Barcode manager | N/A | ✔ | ✔ | ✔ |
| Store transfer | N/A | ✔ | ✔ | ✔ |
| Table management | N/A | N/A | ✔ | ✔ |
| Ecommerce | N/A | N/A | N/A | ✔ |
| Loyalty and marketing tools | N/A | N/A | N/A | ✔ |
| Customer support | Online documentation only | Phone, chat, email support | Phone, chat, email support | Phone, chat, email support |
eHopper provides heavy discounts if you sign up for longer plans—up to 79% off with a three-year contract.
Under the free plan, Essential, you can have these add-ons:
Business Website: $39.99 per year
Digital Signage App: $29.99 one-time fee
*Paid subscribers get these features for free.
Payments
All of eHopper's plans integrate with payment processors. It supports card payments through First Data, Global, and Elavon services and contactless payments via NFC technology like Google Pay and Apple Pay.
It advertises a free credit card processing program for US vendors, which means the software can be programmed to charge customers the processing fee you usually pay. It promotes it to customers as a discount if they pay cash.
To learn more about this practice (and why we don't typically recommend it), read our guide on "free" or zero-cost payment processing.
Hardware
You get a free integrated Pax S300 payment terminal (valued at $399) when you sign up for eHopper's Payments program. The all-in-one hardware packages start at $1,099, with the software already loaded and a touch-screen monitor, customer display, and receipt printer built in. It also sells peripherals like cash drawers and receipt printers.
Full hardware prices include:
POS hardware bundles: $999–$1,499
Receipt printers: $199–$359
Cash drawers: $109–$139
Credit card terminals: $186–$710
Scanners: $229–$239
Tablets: $299+
eHopper is compatible with many operating systems, so you may be able to use it with other hardware as well. You can also download it for a mobile system on Android or iOS.
eHopper Features
Signing up for eHopper is super easy. On the website, click on the Sign Up Button, then fill in a simple form specifying your type of business. Once eHopper accepts your application, it sends you instructions for activating your account. Some videos walk you through getting started, including importing your inventory and setting up sales taxes.
eHopper is designed for a wide range of shops, from retailers to restaurants. It offers a complete toolset for sales and customer management and inventory and features for specialized businesses (liquor stores, vape shops, or ecommerce).
Register & Checkout
eHopper has a user-friendly checkout screen that shows nicely on Android or iOS systems and other POS terminals, like Poynt. If you have more than one device, it shares information so you can keep track of sales and supplies. It's easy to ring up sales, modify items (like extra cheese on pizza), add discounts, calculate taxes and tips, and more. Plus, you can customize item placement so that the most-purchased items are most easily accessed.
Other register functions include an offline mode (cash transactions only), custom receipts, pay-in/pay-out management, currency tracking, and open/close register. You can also set preferences like dine-in, takeout, and delivery and use the customizable loyalty program to encourage repeat customers with special deals.
eHopper's higher plans include table management and online ordering. It accommodates split payments, pre-authorization, and partial payments for layaway programs or tabs.
---
Inventory
eHopper's inventory management system lets you:
Manage stock by description, modifiers, units, and more
Set low stock alerts
Make and print barcodes for labels
Manage store transfers
Create inventory matrices to optimize customer choices
Adjust inventory when doing audits
Track purchase orders
Manage your vendors
With eHopper's ingredients management, you can assign ingredients to products, including setting the quantity needed for each product. The system automatically deducts the ingredients from stock as the product is sold. You can assign ingredients to modifiers too.
---
Restaurant Tools
While eHopper is not one of our recommended restaurant POS systems, it's certainly a viable option for small counter service or quick-service restaurants. Depending on your choice, you can take advantage of table management, ingredient tracking, or setting up modifiers for create-your-own pizzas or sandwiches.
Self-service kiosks and online ordering make it easy for customers to order ahead of time and pick up when the food is ready. eHopper accommodates liquor sales and has a credit card pre-authorization feature for starting tabs, so you can use it for your bar or if serving alcohol.
The system also lets you accept tips on receipts, terminals, or screens—as well as recommend amounts and have them applied to orders, split into payments, or entered manually. Tip reports not only show tips by time and employee but by other custom factors.
---
Ecommerce (OmniChannel Account Only)
eHopper ecommerce is a cloud-based online store that integrates with the physical POS system. You can manage orders online and sync inventory with the same modifications, sizing, and options for both. You can integrate eHopper's online store into your website, or you can use eHopper's hosting.
It integrates with Authorize.Net, PayPal, Stripe, and other payment providers. eHopper provides you with hosting and an SSL certificate, making it an all-inclusive solution.
---
Employee Functions
You can set employee roles and permissions, including what parts of the software they can access. You can also store their contact information, give them discounts, track their activity on the software, and manage their tips.
The time clock function lets employees clock in and out of their shifts on the software but does not have scheduling or payroll features. You can download a report, however.
---
eHopper Ease of Use
Easy-to-find functions and clear tabs simplify cashiers to refund tickets and ring up sales, discounts, and modifications. It effectively employs both tabs and drop-down menus to ensure smooth workflows.
Users can find a thorough database of features, including how-to videos that walk you through the processes. The articles are illustrated. Users on paid programs can contact support by phone, email, and chat, whereas those on the free program, Essential, are limited to the online help section.
eHopper Alternatives
If you're not sure eHopper POS is right for you, see how it compares with our top POS systems.
What Users Think of eHopper
Capterra: 4.0 out of 5 stars based on about 50 reviews
Overall, users found the software easy to use. eHopper looks to have been hit hard with the pandemic, as after September 2019, it went from nearly consistent 4- and 5-star reviews to 1-star reviews. The most significant issues were the hit-and-miss customer support and problems with the QuickBooks integration. A running theme in the bad reviews over the past year was "you get what you pay for."
| Users Like | Users Don't Like |
| --- | --- |
| Attractive interface | Problems connecting to QuickBooks |
| Easy to use | Inconsistent customer support; extremely bad in 2020 |
Bottom Line
eHopper is an inexpensive POS software that nonetheless packs a lot of great functions while being easy to use. Reviews indicate customer service took a hit in 2020, but the online help section explains the tools well. Check out the system's free version to see if it will meet your needs.