Almost one in four American workers are realizing the benefits of working from home, whether they're remote employees or running their own small business. But setting up your home office isn't without its challenges. For many of us, space is at a premium, there are endless distractions, and it can be hard to separate your professional life from your personal.
Read on for home office setup tips and inspiration on what works best for other small business professionals just like you.
Tips to Consider When Creating Your Home Office
---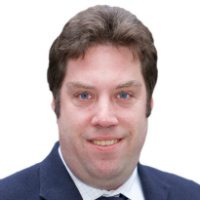 When you're working from your own house, the boundaries between home and work can quickly become blurred. Give yourself a degree of separation (and avoid the embarrassment of a family member interrupting an important call) by setting up a personalized business phone number that rings straight to your home office. Visit Vonage and start taking calls today.
---
---

---

---

---

---

---

---

---

---

---

---

---

---

---

---

---

---

---

---

---

---

23. Make sure you're getting a home office tax deduction Crystalynn Shelton, Tax & Accounting Analyst, Fit Small Business

If you are a sole proprietor or a single-member LLC and use a portion of your home for business, then you could be eligible for a home office tax deduction that could significantly lower your tax bill.

---

---

---

---

---

---

The Bottom Line: Home Office Setup Tips

For those of us who work from home, myself included, the benefits are great:

We're liberated from our desks
Our morning commute is usually from our bedroom to our den or workspace
Our office is wherever we make it — a café, library, or even on our travels
We have the flexibility to set our own schedules and be more available for life's demands — as long as we're available for meetings and client commitments, of course.

As well, allowing staff to work remotely also has quantifiable benefits to a business' bottom line. But the first step to ensuring that working from home benefits you and your business is to create a comfortable home office setup that minimizes distractions and maximizes productivity.