23 Indeed Alternatives for 2023
Review the best Indeed competitors for posting and tracking jobs. Our list covers free tools and subscription services.
This article is part of a larger series on Hiring.
Indeed is a go-to job board for job seekers and employers, with free unlimited job posting, pay-per-click (PPC) options and a handful of applicant tracking tools for employers. However, the talent you want may not be on the platform or its reach may not be as wide as you need. We've researched and chosen 23 Indeed alternatives for you to consider in 2023.
Indeed Alternatives: Comparison Table
Best Overall Alternatives to Indeed
Indeed reaches millions of job seekers, but it's not alone in breadth of reach. Below are excellent alternatives that allow job posting, resume searches, talent scouting, and more.
1. ZipRecruiter: Best Overall Indeed Alternative

While Indeed aggregates from other job boards and sources in addition to allowing you to post ads, ZipRecruiter posts to hundreds of job boards. While these are mostly niche boards, it does allow you to spread a wider net. It also has a database of more than 30 million resumes that you can search, artificial intelligence (AI)-assisted candidate matching, and job posting templates and widgets. Its recruiting software includes screening questions, candidate contacting―both applicants and those found via ZipRecruiter's resume pool―and basic applicant tracking.
ZipRecruiter Pricing
ZipRecruiter has usage plans that let you post as many jobs as needed with daily pricing. You are billed monthly when your account reaches $500 or upon cancellation:
Standard: $16 per day. One reusable job ad with unlimited candidate applications and online dashboard
Premium: $24 per day. Standard plus premium job distribution and 25 resume views/month
ZipRecruiter's monthly plans start at $299 each month. It customizes the plans and pricing for your company depending on the tier and how many job slots you have:
Standard: Free trial. Includes dashboard, distribution to 100-plus sites, and AI to reach candidates
Premium: Custom pricing. Free plan plus reach more candidates and access to 32 million resumes
Pro: Custom pricing. Premium plus TrafficBoost and integration into external applicant tracking software (ATS)
2. Monster: Best for a Job Board

Like ZipRecruiter, Monster posts to other sites as well as its own. However, the sites are newspapers and Military.com. It works similarly to Indeed, with a job site, email alerts to qualified candidates, email communications, and a mobile app. It does not have screening or applicant tracking but does offer more than 2,000 prewritten job descriptions you can modify, and a library tool to let you save descriptions and emails to use later. It can also provide a dedicated account manager and special recruiting services.
Monster Pricing
Monster+: Pay-as-you-go. One active job
Standard: $399 per month. Three active jobs
Premium: $649 per month. Five active jobs and 250 resume views
3. Snagajob: Best for Hiring Hourly Employees

Snagajob is on our list of the best job posting sites for employers. It stands apart from Indeed in that it is designed specifically for hourly employees, making it a great choice for retail, restaurant, and service industries. It even offers a special tool for hiring to fill seasonal gaps and surges or special events, Snagajob Flex, which advertises open shifts to your team, alumni, and qualified candidates. Snagajob posts to its own site, prescreens candidates, and has interview tools. It also offers tools to onboard and tracks regulations and lets you know when you are not compliant.
Snagajob Pricing
For $89 per month, you can post jobs and access more than 6 million resumes.
4. LinkedIn: Best for Networking

Everyone knows LinkedIn as a professional networking site. It also offers job ads in a PPC pricing plan (Indeed offers similar plans). It has more than 130 prepopulated job templates and filters applicants that don't match your requirements. Like Indeed, it offers promoted ads, emails, and text alerts to job hunters. Unlike Indeed, LinkedIn does background checks, although these are through LinkedIn's standard features.
LinkedIn Pricing
You can post to your connections, one job post at a time, for free. If you want to promote posts outside your connections, then LinkedIn offers a PPC model. You can set a daily or total budget. LinkedIn determines prices based on location and competing jobs.
5. SimplyHired: Best Indeed Alternative for Free Job Posting

Unlike others on our list, SimplyHired allows you to post for free and charges only if you choose to follow up on a candidate. Like Indeed, it's a job aggregator. However, it also posts its jobs to more than 100 job boards (including Indeed). It prescreens jobs, so not every job post is approved. It also lets you create screening questions for candidates. You're notified by email if an applicant applies, and then you can view the resume, cover letter, and screening questions. You pay to view the contact information for candidates to whom you want to reach out.
SimplyHired Pricing
SimplyHired is free to post. You pay to contact applicants after you've reviewed an application or resume. The price depends on the job title, industry, and market competitiveness, and reveals the applicant's contact information. Prices start at $9.99 per candidate reveal. Depending on how well you can narrow down your candidate list, this could be one of the cheapest options.
6. Craigslist: Best for Hiring Locally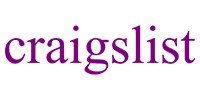 Craigslist is a popular website for finding things locally, and that includes jobs. Now covering more than 70 countries, it's a great place to post for local, blue-collar jobs especially. Ads can appear as fast as 20 minutes after submission. It's an extremely simple platform, with no premium ad placement, applicant tracking tools, or other features as you'd find in Indeed. However, it is a popular site for people job hunting locally.
Craigslist Pricing
Craigslist charges per category for each job posting in the United States and selected areas of Canada. Pricing depends on the location of the post, such as $45 per category in New York City, $75 per category in San Francisco, and $20 per category in Lincoln, Nebraska.
7. CoolWorks: Best for Hospitality & Travel Industries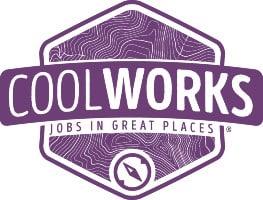 CoolWorks is designed specifically for travel and hospitality workers, with seasonal or year-round job ads. It's a terrific choice for hotels, camps, national parks, ranches, and more. In addition, it provides advertising for volunteer opportunities and offers a discount to nonprofits. Like Indeed and many of the alternatives on our list, it has an international reach. Unlike most of the options on our list, CoolWorks lets you post more than one job or position on an ad.
CoolWorks Pricing
Multiposition Job Ad: $139 per seven days. Multipurpose ad allows you to post a job, advertise a job fair, draw traffic to your site, or something similar
Single Position Job Ad: $159 per 30 days. Post an ad for a single job
Ad Packages: $139 per post (20-49 posts); $135 per post (50+ posts)
Enhanced Profile: $109 per month (12 months) to $269 per month (single month). A dedicated "storefront" where you can post all your positions or use it as a passive recruiting tool

Featured Boost: $179 per post, per seven days. Add-on to an Enhanced Profile to highlight a single job

Applicant Tracking: $59 per month to $195 per month, depending on staff size
It offers discounts for groups of 20 ads or more and nonprofits.
8. Ladders: Best for Executive-level Hires

If you are targeting executive-level positions exclusively, then Ladders may be a better option than or addition to Indeed. More than 90% of the candidates on this site have a bachelor's degree, and 45% have a master's degree or higher. All are looking for jobs paying more than $100,000. Like Indeed, you can post job ads or search its database of resumes. Ladders ensures resumes are limited to two pages and contain the information you need. However, It also lets you call candidates from the software. It also made our list of the best job posting sites for 2023.
Ladders Pricing
Hiring Teams Subscriber: Free. One job post per month
Promoted Jobs Plans: $599 per single post; $569 per post (three-pack); $539 per post (10-pack)
Sourcing Plans: $150 seven-day full-access trial

Lite Access: $299 per month. 50 job posts, 50 resume views, 50 emails, 50 calls from the software save searches, and dedicated customer success manager
Full Access: $599 per month. 500 resume views, unlimited tools, advanced search filters, and resume preview
Enterprise: Custom pricing. Everything in Full Access plus live job feed and company teams tools
9. Hired: Best for Talent Pools

Hired differs from Indeed in that it does not post job ads but lets you search its curated pool of tech experts that are actively job hunting. Its AI screens candidates to match them to your needs, similar to Indeed's resume search. Hired also has tools specifically to assist in diversity hiring, including (at your request) highlighting candidates who identify in underrepresented demographics and functions to decrease bias in the evaluation process.
Hired Pricing
With Hired, you're paying for the fact that they've curated the candidates, pre-vetting them for experience and skill. These are also candidates that are more highly skilled and command greater salaries—a kind of level up from most of the job sites on our list.
Pay-per-hire: No monthly fee, 15% of the first year's base salary for hires. Access to the talent pool, find diversity candidates, ATS integration, Okta integration, and assessment scores.
Unlimited hiring: Custom annual subscription. Includes everything in the pay-per-hire plan, plus premium customer support, total compensation package, and early access to new features. Option to add a technical assessment platform, custom candidate events, and sourcing as a service.
Best Free Indeed Alternatives
Indeed is free but other sites do more for free. The free Indeed alternatives below offer either excellent free versions or include more applicant tracking and recruiting tools for free. They also post to Indeed.
10. MightyRecruiter: Best Completely Free Indeed Alternative

Unlike Indeed and others on our list that offer free plans, MightyRecruiter is completely free. It posts to 30-plus job boards and social media. It offers many of the same tools as Indeed, including a resume bank of 22 million candidates. Plus, it lets you save candidates for other jobs, sends out email drip campaigns to coax certain talent to apply, and manages in-house referrals.
MightyRecruiter Pricing
MightyRecruiter is completely free—you can't get easier than that.
11. SmartRecruiters: Best for Midsize Businesses With Continual Hiring Needs

SmartRecruiters is enterprise-level recruiting software that also posts to Indeed. As such, it has tools similar to Indeed, but much more. You can post to more than 300 job boards, recruit inside your organization, collaborate with your hiring team, schedule and score interviews, and make offers and onboard employees. It offers customized plans at custom prices as well as an a la carte menu. Its free plan, however, is feature-rich and good for 10 or fewer job posts, earning it a spot on our best free ATS.
SmartRecruiters Pricing
Free for 10 or fewer job posts at a time
Paid plans: Custom priced. Post to 200-plus job posts, 350-plus integrations, multiple branding, analytics, and full ATS
Add-ons are custom priced
SmartCRM: Pre-applicant targeting, messaging, and nurturing
SmartJobs: Advertising strategy and AI support
SmartPal: Conversational AI
SmartAssistant: Screen, score, and engage with AI
SmartMessage: Snort message service (SMS) and WhatsApp messaging
SmartConnect: Integrations with RESTful API [representational state transfer application programming interface], single sign-on (SSO) support, and human resources information system (HRIS) integration
SmartGlobal: Multiple languages and multicountry deployment
SmartDistribute: Centralized contract management with distribution to 1,000-plus boards
12. JobScore: Best for Busy Hiring Teams

JobScore can be found in our lists for best applicant tracking and best free ATS. Like most of the ATS on our list, it posts to multiple sites, including Indeed. In addition to the tools Indeed offers, it lets you track employee referrals, promote jobs on social media, customize applications and hiring workflows, and (in higher plans) create forms for Equal Employment Opportunity (EEO) compliance. What we liked were the communications tools, which let you email candidates in bulk, set up templates, schedule emails and sync and record email communications. This makes it great for busy hiring teams.
JobScore Pricing
Free: One active job, unlimited users and candidates, applicant tracking, hosted careers page, basic reports, EEO compliance, and email support
Start ($149 per month): Free Plan plus five open jobs
Scale ($449 per month): Start plus 10 open jobs, apply with LinkedIn, customizable applications, internal job board, customizable email templates, two-way email sync, interview tools, customizable workflows, customizable job fields, advanced reporting, e-sign, onboarding/HRIS integration, and phone support
Enterprise (custom pricing): Scale plus dedicated support, API, LinkedIn RSC integration, job approvals, offer approvals, and custom careers site
13. Homebase: Best for Hiring & Scheduling Employees

Homebase is not a job board like Indeed but, rather, a scheduling program with hiring tools. However, it does post to Indeed as well as to ZipRecruiter and Craigslist. Like Indeed, it has customizable job descriptions, screener questions, some applicant tracking, and communication tools. The higher plans let you onboard employees. If you are a restaurant or retailer that needs scheduling software as well as hiring tools, it's worth checking out.
Homebase Pricing
Basic: Free. One location, unlimited employees. Hiring, messaging, scheduling, time sheets, and time clocks
Essentials: $24.95 per month, per location. Basic plus team communication, performance tracking, and remote and field tools
Plus: $59.95 per month, per location. Essentials plan plus labor cost controls, budgets, time-off limits and paid time off (PTO), and permissions and policies
All-in-One: $99.95 per month, per location. Plus plan plus onboarding, employee documents, HR, and compliance
Add-ons:

Fully integrated payroll: $39/base fee per month plus $6 per employee paid per month
Access to HR Pro advisers and resources: Starts at $79 per post or $99 per month
Best Indeed Alternatives for Remote Jobs
Freelancers and remote workers will search Indeed. If a position can be done remotely, be sure to include it in your job description. In addition, the following sites that focus on freelance and remote work are great places to post.
14. Upwork: Best for Gig Jobs & Freelance Contractors

Upwork is a well-established marketplace for freelancers. It differs greatly from Indeed in that it lets you advertise by project, take bids, and manage work contracts. In addition to posting ads, you can browse by project, such as WordPress design or article writing. In addition, it offers talent scouts to find you the right contractor if you don't want to do the search yourself. You can run chat or video interviews on the site as well.
Upwork Pricing
Basic: Free. Verified freelancer work history and reviews, safe payment, collaboration tools, Upwork payment protection, customer support, and transaction details. Basic plus team reporting, job posts and talent sourcing, dedicated account management, and feature jobs upgrade.
Plus: $49.99 per month plus 3% of the freelancer's payment as an admin fee
15. Remotify: Best for Finding Developers

While Indeed has job ads for developers who want to work remotely, Remotify is specifically targeted at freelance developers who work remotely. It offers a vetted pool of more than 300,000 developers and software engineers, from back-end developers to AI engineers, plus web designers and marketing professionals. Like Upwork, it's project-based. You describe the project, and Remotify matches you with candidates. Then, you can book appointments with your shortlist. The platform also offers tools for contracting, business tracking, and invoicing. This worldwide job site is headquartered in Istanbul.
Remotify Pricing
Each job posting is $99.
16. Remote.co: Best for a Wide Range of Remote Jobs

Remote.co boasts more than 1.5 million page views per month. Indeed, by contrast, gets 250 million unique visitors each month. However, Remote.co focuses exclusively on remote jobs in design, development, marketing, sales, accounting―18 categories in all. The job posts are 30 days each and include your logo and a design review by a Remote.co administrator. Rather than templates like Indeed, you provide the information, and Remote.co does the rest. So, job ads take about 60 seconds. It does not offer ATS tools like Indeed or others on our list.
Remote.co Pricing
Free: One job posting per month. Allows you to view job applications and bookmark workers.
Professional: $199 per month―up to four job postings per month. Best option that includes 50 contact/invite workers, web and time tracker, and an external application link.
Premium: $299 per month―up to eight job postings per month. Includes 500 contact/invite workers, access to worker profiles, and email newsletter.
Best Indeed Alternatives for Diversity Hiring
While Indeed reaches a wide audience, sometimes it's helpful to find sites that target underrepresented people. Here are three of the best. If you are making diversity hiring a focus, get some tips in our article on diversity hiring.
17. Professional Diversity Network: Best for Hiring Minority Candidates

Professional Diversity Network ranked as one of the best overall diversity job sites because of its wide reach for underrepresented candidates. In addition to emailing millions of job alerts each month like Indeed, it hosts career events and offers one-on-one career consultations to its members. It posts your job ad to the following sites:
iHispano
Pro Able
Military 2 Career
Out Professional Network
Women's Career Channel
Black Career Network
Asian Career Network
Professional Diversity Network Pricing
Basic: $495 per month. One job posting for 30 days
Premium: $795 per month. One job posting for 90 days; plus featured company, spotlight job, branded employer profile, job watch, and partner network
Posting Packages: Six to 10 jobs (20% discount); 11-plus jobs (30% discount)
Job Scrape: Custom pricing
Visit Professional Diversity Network
18. VetJobs: Best for Hiring Veterans

VetJobs made our lists of diversity hiring boards and niche job posting and specialty boards. It's an employment service that has placed more than 73,000 vets in civilian jobs. It also places military spouses and military service members who are transitioning out. You can work with its Recruiter Connect team to get matched with the right candidates.
VetJobs Pricing
To get free unlimited job posting on VetJobs, you need to partner with American Jobs for America's Heroes (AJAH). Contact AJAH for a direct pricing quote.
19. RecruitDisability: Best for Reaching the Disabled Community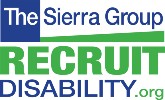 Like VetJobs, RecruitDisability also made both our diversity and the niche job posting lists. It connects millions of unemployed and underemployed disabled Americans. You can post jobs and search for candidates. It also has career pages and reports. It's part of the Sierra group, which works with disabled persons to help them become more employable.
RecruitDisability Pricing
Standard Plan: $195 (30 days) or $497 (three-pack). Job posting and distribution to CareerCast Premium job board partners
Premium: $234 (30 days) or $597 (three-pack). Job posting, featured upgrades, distribution to CareerCast Premium job board partners and CareerCast Disability Network
Platinum Plan: $295 (30 days) or $683 (three-pack). Job posting, featured and spotlight upgrades, distribution to CareerCast Premium job board partners, CareerCast Disability Network, and social media optimization
Best Indeed Alternatives That Include Applicant Tracking
Indeed has a few applicant tracking tools like screening, email communications, and interview scheduling. If that's not enough, consider these services that, incidentally, will also post to Indeed.
20. Zoho Recruit: Best Overall Indeed Alternative for Applicant Tracking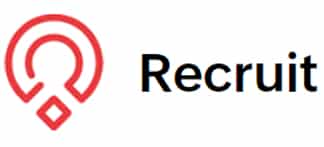 Zoho Recruit ranked No. 1 on our list of best recruiting software (Indeed ranked No. 4). It posts to more than 300 job boards—free and paid—as well as to social media. Unlike Indeed, it handles employee referrals. Like Workable and Breezy HR (to be discussed later), it lets you create drip campaigns to reach out to past candidates or other talent to encourage them to apply. It offers background checks, something Indeed does not supply. It also has unique features for handling the hiring and tracking of temp workers.
Zoho Recruit Pricing
Forever Free: One active job. Candidate and email management, interview scheduling, and 24/5 support.
Standard: $30 per user monthly. Career site, source boosting, premium job boards, jobs on Google search, Facebook search, resume management, candidate tracking, integrations with Google, Soho, and Outlook
Professional: $60 per user monthly. Standard plus Zia candidate matching, advanced reporting, security controls, candidate portal management, assessments, SMS and phone integrations, and advanced integrations
Enterprise: $90 per user monthly. Professional plus client portal, vendor portal, layout rules and customizations, web tabs, autoresponders, and more
21. Breezy HR: Best for Mobile Recruiting
Breezy HR ranked No. 1 in our best recruiting apps for small businesses guide as well as placing in our best applicant tracking system list. Like Indeed, it has job posting and resume search, although you need to pay extra for the search option. It does, however, provide limited text messaging in each plan, plus the ability to buy more texting credits. This makes it a great alternative to Indeed if you are especially interested in mobile recruiting.
Breezy HR Pricing
Bootstrap: Free. One position, unlimited users, unlimited candidates, branded career site, posting, multilanguage, and resume parsing
Startup: $189 per month. Free plus unlimited positions, unlimited candidate pools, screening, automations, questionnaires, customizable workflow, EEO/Office of Federal Contract Compliance Programs (OFCCP) reports, self-scheduling, mobile app, live video meetings, Slack, and priority support
Growth: $329 per month. Startup plus customizable interview guides and scorecards, referrals, e-sign, and recruiter tools
Business: $529 per month. Growth plus assessment integration, email campaigns, HRIS integration, job and offer approvals, and offer management
Pro: Custom price. Includes everything in the business plan, plus a dedicated account manager, advanced reporting, secure sockets layer (SSL) enforcement on custom domains, and data export/import
Breezy HR also has add-ons:
Candidate Match Score: $165 per month. AI-powered candidate matching
SMS/Text Messaging: $165 per month. Send text messages to candidates from their profile, Breezy inbox, or email (5,000 credits per month)
Incognito Apply: $165 per month. Removes identifiable details automatically for bias-free hiring
22. Recruitee: Best for Bulk Hires

Recruitee posts to a whopping 1,450 job boards and uses an AI to determine which boards are relevant to your job. Like Indeed, it has customizable job descriptions, emails, and screening questions. It provides a Kanban board to track candidates through the selection pipeline, team collaboration tools, video interviewing, hiring tools, and compliance features. Because pricing is in groups of five job ads, it's a better choice for companies that hire in bulk.
Recruitee Pricing
You can increase job slots from 10-20-plus for higher prices:
Launch: Starts at $269 per month for 10 job slots. Post to 1,450 free and paid job boards, smart campaigns, CareersHub site editor, jobs widget, video chat, mobile app, unlimited users and data, email and calendar sync, marketplace access, and reporting
Scale: Starts at $479 per month for 10 job slots. Launch plus automations, email scheduling, event and job schedulers, workflow templates, custom report builder, API access, multiple language career site and jobs, and EEO compliance
Lead: Custom pricing. API support, import from your ATS, tailored onboarding and rollout strategy, referrals hub, and custom contracts
23. Workable: Best for Staffing Agencies

Like Indeed, Workable offers job descriptions and tracking tools, screening questions, resume searches, and email communications. However, it posts to more than 200 boards, has a Chrome extension that lets you reach out to candidates on social media, and offers collaboration tools, interview scorecards, and a mobile app. Its AI search, automation, and Chrome extension make it a handy software for staffing agencies that work with a regular supply of job applications for varying jobs.
Workable Pricing
Starter: $149 per job monthly for up to two active jobs (billed monthly only). Come with all available features
Standard: $360 per month or $299 monthly if billed annually. Comes with all available features plus unlimited job posting
Premier: $7188 per year equivalent to $599 per month (billed annually only). Comes with all available features plus unlimited active jobs, hiring plans, requisition approvals, five native language options, dedicated account manager, single sign-on support, and custom onboarding
Bottom Line
When looking for a great candidate, Indeed is a good place to start. However, there are hundreds of other job boards and tracking software from which to choose. The ones listed above are great to use instead of or in addition to Indeed.
ZipRecruiter is the most popular alternative to Indeed, and with good reason. It has a wide reach, excellent promotional tools, candidate screening, and resume search. Try ZipRecruiter for free—or sign up for a plan using its special offer for Fit Small Business readers.