Grasshopper and RingCentral are two of the bigger players in the small business VoIP field, with Grasshopper a relative newcomer and RingCentral the more established of the two.
Grasshopper's virtual phone system is essentially a call-forwarding solution that relies on the personal phones of you and your staff, with a range of added supplemental features to help your business. Calls made to a main business number are immediately forwarded to your employee's personal phones, and outbound calls can appear to originate from the same main business number. The system also includes a variety of added features, such as automated receptionists, voicemail, call forwarding, call screening, and online faxing.
RingCentral, however, is best known for their small business VoIP phone service. It replaces your local phone company's landline service and adds a wide range of standard calling features to your office's physical phones, such as call transfer, call queueing, extensions, directories, third-party app integrations, etc. However, RingCentral also offers a lesser-known but similar virtual phone system as Grasshopper's.
In this article, we will be comparing the virtual phone system services of RingCentral vs Grasshopper. If you're looking for a more full-featured VoIP phone service for your office, then we recommend that you read our guide on the best VoIP phone services.
If you're a very small business of only a few employees at most or a solo entrepreneur, especially if you don't yet have a physical location for your business, then a virtual phone system is a cost effective solution until you grow to need a full VoIP system.
RingCentral vs Grasshopper: Who Wins?
We recommend RingCentral as the Best VoIP Virtual Phone Provider for Small Businesses in 2017 because of its range of features, competitive pricing, and included minutes.
RingCentral vs Grasshopper Virtual Phone Provider Summary Table
RingCentral

Grasshopper

Best For
Small businesses whose call time needs exceed 500 minutes/month
Small businesses or solo entrepreneurs whose call time needs are less than 500 minutes/month
Ease of Setup and Use

Learn More
Easy
Easy
Differentiating Features

Learn More

Unlimited calling
1,000 toll-free minutes
Unlimited video meetings with screen sharing
Integrations with Microsoft, Google Box, and Dropbox

Voicemail-to-email
Fax-to-email

Mobile App
iOS and Android
iOs and Android
Customer Support

Learn More

Online knowledge base
Phone from 8am to 9pm EST
Online chat 24/7
Ticket requests

Online knowledge base
Phone (hours not specified)
Ticket requests
Pricing
RingCentral

Grasshopper

Pricing
From,

$34.99/month per user for 1 user
$24.99/month per user for 2-19 users
$21.99/month per user for 20-99 users
$19.99/month per user for 100-999 users


Paid annually
From,

$12/month plus $0.06/minute
$24/month for 500 minutes
$49/month for 2,000 minutes
$199/month for 10,000 minutes


Paid monthly with no contract
Free Trial
Yes, 15 days for up to 5 users and 50 minutes of use
No, but 30 day money back guarantee
How RingCentral Beats Grasshopper

RingCentral provides a feature-rich and easy to use VoIP virtual phone solution for small businesses, especially those who expect to use their phones as their primary means of communication. Many of the features that come standard with RingCentral are also offered by Grasshopper, but the addition of unlimited video meetings, third-party app integrations, and unlimited calling within North America make it the smarter solution for businesses with greater call needs.
Easy to setup and use, RingCentral's virtual phone solution delivers many of the features of full VoIP phone services. By pairing it with your mobile phone or landline's phone service, you can present a professional face for your business to your customers at an economical price. And because the service includes unlimited minutes, your costs are more predictable and you can easily scale the service as your needs change or you add more staff. Your only limitation is your mobile phone or landline's service package.
Check out our reviews of RingCentral to see what existing users think.
When Grasshopper Beats RingCentral

Grasshopper provides an efficient, easy to use, and economic VoIP virtual phone solution for small businesses — if you don't use too many minutes of call time per month. Grasshopper offers many of the same standard features that RingCentral does for a lower price, but if your business might take advantage of third-party app integrations or have call time needs in excess of 500 minutes/month, then RingCentral becomes the more affordable and attractive solution. It's for this reason that we only recommend it for very small businesses and/or solo entrepreneurs who want to present a main business line with a basic list of call features, but whose needs don't extend far beyond that.
If you need a quick and cheap solution to make your business sound more professional, then Grasshopper's virtual phone service will provide you with one. Setup is easy, and in minutes you can begin to send and receive calls to and from your mobile device or landline that appear to come from and to your main business phone number. You also get key business VoIP features like voicemail-to-email, call transfers, and music on hold for a minimal cost.
The one downside to Grasshopper's service is that relatively few minutes are included in their monthly packages compared to RingCentral. If you don't expect to use your phone too often, then this will be an easy way to save cost. However, if your primary means of communication will be your phone or if you have more than a very small number of users, then Grasshopper's costs will add up and likely exceed RingCentral's.
Check out our reviews of Grasshopper to see what existing users think.
In-Depth Review: RingCentral vs Grasshopper
Ease of Setup/Use
Both RingCentral and Grasshopper's VoIP virtual phone services boast an easy setup and ongoing usage process. Because they are cloud-based, there's no hardware or software to purchase or install; the entire system is administered through your web browser. With minimal variations between services, the steps to get your VoIP virtual phone service up and running follow these general steps:
Sign up and create your account
Sign up for a new phone number or port over an existing phone number
Choose from a pre-recorded greeting or record your own custom greeting
Enter any extensions or options for individual staff members
Enter the personal phone number that each extension or option should forward to
Additional features may require additional configuration, but the basics are very straight-forward and will have your service ready to make and receive calls within minutes.
Features
Both RingCentral and Grasshopper's virtual phone services offer many of the same standard call management features that give your small business a professional face and the appearance of being more established than you may yet be, such as:
Call forwarding
Call screening
Pre-recorded or custom call greetings
Toll-free numbers
Conference calling
RingCentral and Grasshopper each offer some features that are unique from the other, which may make their services better suited to your business' needs when you consider them alongside their costs.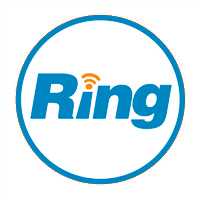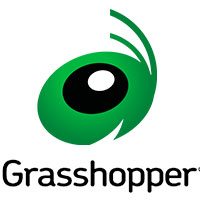 Customer Support
For the small business owner who won't have the time or resources to dedicate to setting up, managing, or troubleshooting their virtual phone system, it just has to work. And when it doesn't, a resolution needs to be within easy reach. Both RingCentral and Grasshopper offer self-service and assisted customer support.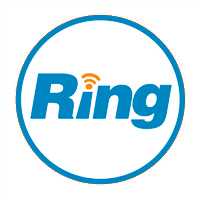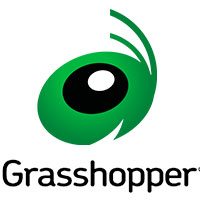 The Bottom Line
RingCentral and Grasshopper both deliver an excellent virtual phone service at an economical price. Which service we recommend depends on the size of your business and its needs.
For a full-featured solution with unlimited call time and predictable monthly costs, we recommend RingCentral.
For an economical solution that presents a professional face for your business, but with limited call time to keep costs down, we recommend Grasshopper.
But for most small businesses, we recommend RingCentral because the unlimited talk time ensures your ability to scale it as your business grows.