How to Become a Sales Manager in 8 Steps
Becoming a sales manager requires a proactive mindset, eagerness to learn, and a demonstrated willingness to seek out opportunities and do more than what's expected. See if you fully understand the essential functions of a sales manager, like managing a team, developing strategies, and running a day-to-day operation, as you learn how to become a sales manager in eight easy steps.
1. Understand What It Takes to Be a Successful Sales Manager
A sales management position should not always go to the rep with the highest sales production. This is because the role requires someone who understands people and operational management, not just how to efficiently close deals. Often, you'll see a company make the mistake of assuming top performers are sales management material when, in fact, they lack the leadership skills needed for the position.
To better understand how to become a successful sales manager, and to see if you have the right mindset, it's important to first either talk to your manager, other managers in your organization, or sales leaders in your network about the challenges you can expect in the role. Discuss their career progressions, experiences, and insights about the role to see if it's something you're a good fit for.
Job shadowing is also an excellent way to see what the real day-to-day of a sales manager is like. In addition, you can gain hands-on experience by stepping up temporarily in the absence of your manager to complete essential tasks, such as when your sales manager takes a vacation or is away for some other reason.
Another way you can gain a grasp of the role is through mentorship programs. These programs assign sales reps to a sales manager for advice and career planning, and often include job shadowing as part of the initiative. Alternatively, you can also mentor new reps to get a better understanding of what it takes to lead, train, and motivate sales department team members.
Job descriptions on LinkedIn, Indeed, and ZipRecruiter are also solid resources for understanding how to become a sales manager in terms of what working in the position entails. As you pursue these methods for researching and observing sales management roles, you'll find the position requires a wide range of responsibilities.
Below are just a few tasks of the sales manager:
Building a sales team: Recruiting, assessing, and making offers to candidates of sales positions
Sales training and onboarding: Officially onboarding new sales reps and training them on organizational culture, operational procedures, resources, and effective sales tactics to prepare them for the role
Strategy and plan development: Setting sales goals and then establishing a sales process, tactics, and quotas to hit those goals
Distributing sales resources: Providing your sales team with sales enablement tools needed to succeed in their positions, including customer relationship management (CRM) software, leads lists, automation software, ongoing training, and knowledge
Motivating the sales team: Using things like recognition, sales contests, gamification software, and positive incentives to keep your sales team excited about hitting their quotas
Monitoring and assessing team performance: Tracking sales performance activity for the purpose of keeping everyone on track to hit their goals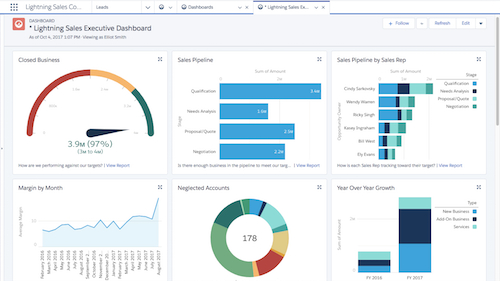 ---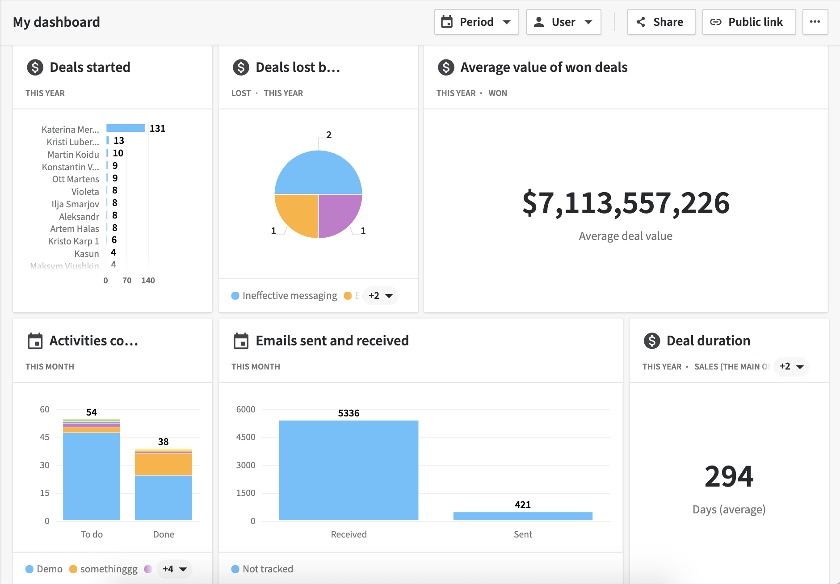 ---
2. Express Your Desire to Become a Sales Manager
A key factor to becoming a sales manager is proactiveness. This means you need to voice interest in career progression before opportunities open up instead of waiting for the opportunity to come to you. Talk with the current sales managers and human resource department about how to become a sales manager in the existing organization. Express your interest and ask what you can do to be at the top of the candidate list once a position opens up.
If you don't want to be a sales manager at your current company and want to explore outside opportunities, call or email leaders at other firms in industries you prefer to work with. Explain to them your desire to become a sales manager, present your current accolades, and ask them what steps you could take to be put in a contending position for sales leadership roles in their organizations.
Pro tip: Make sure to track your individual sales metrics for when you want to facilitate conversations about becoming a sales manager. Individual reports can be generated with CRM systems like HubSpot, showing both activity and productivity data so you can show your proven track record in a sales role and prove why you're ready for that next promotion.
3. Establish Noticeable Performance Goals
When talking with your sales manager, set activity and production goals higher than your peers. That in itself will show your current manager and other sales executives your ambition to succeed. It will make a difference when a shortlist of candidates is put together to replace your current sales manager or another one in the organization.
Besides high activity-related goals like calls placed or emails sent, and production numbers such as revenue generated or deals closed, add supplemental goals related to career progression. For instance, you could tell your manager that in addition to making 200 calls per week and closing four deals per month, you also plan to complete 30 hours of sales management training courses per quarter.
Make sure your individual goals aren't out of reach. The last thing you want is to set a goal and fall way short of it or push yourself too much to the point where you go through sales burnout. Keep all of your goals noticeable but achievable, measurable, and realistic. For instance, an out-of-reach goal would be trying to place 150 cold calls per day. That would be tedious and require a consistently high amount of calls per hour.
When making a goal, a good rule of thumb is if that goal has never been achieved at the company and no one has even come close to it, it's probably not realistic. Instead, set your goal just above some of your colleagues' production. For example, if last year someone at your firm closed 30 deals without burnout and led your firm in production, make it your goal to close 32 deals.
Document your big sales wins as they happen. Closing large deals, forming major sales partnerships, exceeding goals, and completing relevant training are all things you'll want to have ready on file when it comes time to apply and interview for management positions.
4. Hit Your Sales Numbers
It will be difficult to be recognized for any sales leadership position if you are unable to hit your performance goals, much less your minimum sales quota numbers. No matter how solid your management attributes are, no one wants to hire someone with lackluster activity performance for a position that oversees the sales activity of other personnel.
While it may seem obvious, it is imperative to hit your baseline performance metrics before coaching other team members, developing a sales strategy, and being a face of sales leadership. Once you show you can consistently meet and exceed your individual sales goals, go above and beyond by handling extra tasks such as conducting sales training or helping construct sales reports to stand out from the crowd of sales management job seekers.
5. Take Your Performance Above & Beyond
Take your sales role a step above completing standard sales activities―do more than is expected of you to show extra initiative. This can easily be seen if you do things that help other sales reps, such as becoming a mentor to them, leading training sessions, letting other reps shadow you, or helping your colleagues perfect sales pitches or prepare sales contracts.
You can also volunteer to do things that directly benefit your sales manager. Sales managers have to handle some administrative tasks for their executives, like generating sales reports and creating sales forecasts. Plus, they are often responsible for developing training materials and sales resources for their team.
All of these are things you can do to see what it might be like to become a sales manager and prove that you are capable. Steps three, four, and five, as a whole, are essential to becoming a sales manager. It shows you can complete both what's expected of you as well as the extra activities often required in management roles.
Pro tip: Whether you're setting your personal ambitious goals or helping your manager with running sales forecasts, utilize some of the tools found in CRMs to streamline the process. Freshsales, for example, is a popular CRM that has modules in the system for setting team goals and individual rep quotas, which ultimately can be used to create a sales forecast.
6. Complete Sales Management Training
One thing your company may recommend after you express interest in becoming a sales manager is completing sales management training courses. Sales and Sales Recruitment Training by SalesGravy, for instance, are both well-acclaimed programs that hone in on particular areas of sales management.
It's also possible your organization has internal training opportunities for aspiring managers. Those would also be viable options to educate yourself on the management craft and leadership skills, and likely be geared specifically for managing a sales team at that particular company.
Learn more about other top educational resources by checking out our 17 best sales training programs to maximize performance. You'll discover insights on training options that help enrollees with learning in important areas such as general sales, the sales process, prospecting, inbound sales, and sales management, with courses for any budget (even free).
Pro tip: Take advantage of the learning resources available through CRM and sales technology providers. Popular CRM HubSpot, for example, has a HubSpot Academy that offers totally free video courses, e-books, and articles on an array of sales topics.
7. Seek Out Sales Management Opportunities
This is the step in how to become a sales manager where you actively search and apply for sales management jobs. These openings could be within your current employer or from an outside organization. If you completed step two and expressed your desire to become a sales manager effectively, you may even find yourself being contacted about newly opened positions.
Make sure your cover letter and resume are written with the position in mind. For instance, your objective section should state something along the lines of "Seeking sales leadership positions in the [specific industry] industry to utilize my sales and management knowledge." When you talk about your experience, cite standard performance metrics and the extra management tasks you took on. Below is an example:
ABC Corp – Account Executive – Arlington, VA
August 2018 to Present
Experience: Sales and account management role that included prospecting, sales presentations, closing deals, and managing current clients. Produced over 100 deals generating $600,000 in new business revenue and $50,000 of account management revenue (upselling campaigns) in under four years.
In addition to sales activities, I assisted management by being a sales mentor to newer reps, leading sales training programs in the company, and producing sales forecast reports to help management with strategic planning.
Within the last two years, I took over 100 hours of sales management courses, receiving certifications in Sales Recruiting, Resource Allocation, and Team Motivation.
Job marketplace platforms like LinkedIn Jobs, Indeed, and ZipRecruiter make the application process as easy as uploading your resume and cover letter, and then clicking "submit" to apply. Take advantage of those as well as jobs posted directly on company websites.
After applying, send an email to the hiring manager telling them you applied and asking if there's anything else you can do in the meantime to better your chances. It shows initiative and a desire to address potential qualification gaps. You can also send a thank-you email or note after your interview showing your appreciation for their time.
8. Utilize Your Network
Depending on how well networked you are, you can leverage the people you know to help in finding opportunities and putting you in contention. Many larger companies have incentives for employees to refer applicants to their open job positions, so you are providing value to them as well.
When applying to become a sales manager at another organization, if you know someone who works for the company, send a quick note asking them to put in a good word for you. There's no better reference than someone who is on the inside of the company you're applying to work for.
Another effective tactic is posting your resume on your LinkedIn profile, or even in a post declaring your interest in sales management positions. This would remind your network to think of you when they see a new job posting or when one opens up at their company.
See the sample below to give you some ideas on how to craft the post:
Hello friends, family, colleagues, and fellow LinkedIn members. I am currently looking for my next big career challenge and seeking positions in sales management roles. I have worked within sales for nearly my entire career, have a proven track record of high-level performance in sales production, and have the interpersonal skills required for this type of management position.
If you are aware of any open positions, please send me the details or you can forward my resume (attached here) to the appropriate hiring manager.
Thank you in advance!
Bottom Line
The process of how to become a sales manager can take time and initiative on your part. However, you can get ahead of the competition by showing interest early, taking on additional responsibilities, and reaching out to your network to seek out opportunities to expedite the process. You can also strengthen your credentials by educating yourself in sales management topics through training courses.