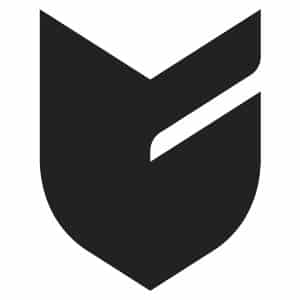 Big Cartel is an easy-to-use ecommerce solution for creatives who want to sell their products from their own online store without the need for a big investment. The all-in-one-platform lets you build your site using templates designed to make your products stand out, and it also allows you to process payments without transaction fees right away. Big Cartel has a free plan and offers paid tiers starting at $9.99 a month.
What We Recommend Big Cartel For
Big Cartel earned a spot in our list of the best free ecommerce platforms, scoring a 2.62 out of 5 on our evaluation. It's the only free self-hosted ecommerce platform we reviewed that allows you to connect to a custom domain. Its simple platform with aesthetically pleasing templates contributed to its high marks; however, product limitations (the free plan only allows for five products) and lack of inventory tracking (no SKU management) hindered it from getting a higher score.
We particularly recommend Big Cartel for:
Artists and creatives looking to sell their custom, handmade, or limited edition products: Big Cartel was made with artists in mind. It works best for businesses that have a relatively small inventory, so if you need to sell only a few products at a time, Big Cartel is tough to beat. Its stylish templates are also developed with showcasing aesthetically pleasing product photos in mind.
Businesses that have no immediate plans to scale: If you do not have any plans of scaling your business soon and intend to sell only a handful of products each month, Big Cartel's free plan is for you. You can sell up to five products with the free plan.
When Big Cartel Would Not Be a Good Fit
If you want a full-blown ecommerce website and to accommodate growth, Shopify is what you need. It is a platform that is ideal for new businesses but has room for growth and scalability. It also allows you to build a full website on its platform.
If you run a brick-and-mortar store and would like to add an online component for pickup or local delivery sales, then Square Online is your best option. It lets you build a full website or a simple one-page site for free and offers a complete POS for your brick-and-mortar store.
If you have a high-revenue business or an extensive product catalog, BigCommerce is a better fit. You can choose your payment processor with no added fees, and it can host an unlimited number of products—physical, digital, or services.
Looking for something different? Read our guide to the best ecommerce platforms for small businesses to find a service or software that's right for you.
Big Cartel Overview
PROS

CONS

Easy to use
Not scalable, only has basic features
Low monthly cost
No inventory tracking without upgrade
Connect a custom domain, even on free plan
Limited integrations and payment providers
Stylish themes with no ads or branding
Weak SEO tools
Big Cartel Pricing
Big Cartel offers a free plan and two paid options that start at $9.99/month. All Big Cartel plans allow you to build your own online store with its customizable themes, sell online and in person, use a custom domain, perform shipment tracking, and offer discounts or promos. The main differences between the tiers are product limits, inventory tracking, bulk editing, product option groups, and the ability to install Google analytics.
| | Gold | Platinum | Diamond |
| --- | --- | --- | --- |
| Monthly fees | Free | $9.99 | $19.99 |
| Number of products | 5 | 50 | 500 |
| Images per product | 1 | 5 | 5 |
| Use custom domain name | ✔ | ✔ | ✔ |
| Inventory tracking | N/A | ✔ | ✔ |
Big Cartel's Gold plan is free and allows you to sell up to five products with one photo per item. Besides WooCommerce and PrestaShop, Big Cartel is the only free ecommerce website builder we're aware of that lets you connect a custom domain, such as www.yourstore.com. If you don't own a custom domain, then you can use a Big Cartel subdomain, like yourstore.BigCartel.com, for free.
It also lets you integrate a small but mighty set of apps, including Mailchimp, ShipStation, and live chat. You'd want to upgrade to the paid versions if you need to sell more products and include digital items, like e-books and videos.
Big Cartel's paid subscriptions, Platinum and Diamond, essentially have the same functionalities except for the number of products you can sell. Apart from what's listed above, you can edit theme code, offer discount codes, use inventory tracking, and do product option groups.
While Big Cartel's pricing may appear affordable, the features included in each plan remain basic, limited, and aren't very scalable. When you upgrade, you get an increase only on the number of products you can sell—you don't get more advanced features to support your business.
For comparison, Shopify's $29 per month plan gives you unlimited products, whereas Big Cartel's $19.99 per month option has a 500-product limit. You also get more marketing options, better SEO features, and payment channels with the former. If you're looking to grow your online store, Big Cartel won't give you the best value for money.
However, if you plan to keep it small and stay that way, this is a great option. You can be on its free plan and start selling online right away.
Big Cartel Features
Big Cartel boasts of its easy-to-use platform that can function as an all-in-one solution for creatives. Once you sign up, you can easily set up your products, process payments, and ship orders from a single dashboard. It's worth noting that Big Cartel doesn't have advanced ecommerce features you might need such as SEO tools, email marketing, and advanced inventory tracking.
Website Design
Since the platform was created with the artist in mind, it is evident how its website templates are aesthetically designed—they are stylish and modern and, unlike many competitors, don't include pesky ads. There's just a subtle Big Cartel logo on the footer, which you can remove using code.
As of this writing, Big Cartel has 18 themes, all minimally designed with a focus on visual appeal. Users can edit CSS files for the themes; however, if you wish to change some HTML coding, then you need to upgrade to a paid subscription.
Product Management
Since Big Cartel's free plan doesn't allow for more than five physical products, don't expect to need to set up many product details. You can upload a product with a single photo, put a description, classify into a category, and set pricing, shipping, and tax fees. The ability to offer product variants is available only on a paid plan.
One thing to remember when it comes to naming products, once Big Cartel has created a URL for your product, you can no longer edit it.
Payment Providers
Big Cartel offers the following payment integrations: Stripe, PayPal, Venmo, Square, and Apple Pay. It doesn't add any fees on top of whatever these providers charge.
Integrations
Big Cartel's available extensions are limited. The most notable integrations are with Mailchimp, Instagram, and Zapier—which will allow for some flexibility in expanding your integrations.
As you can see, Big Cartel's feature set is very basic and limited. While this may be a drawback for some small business owners, Big Cartel has been very clear about its target audience and has found a steady customer base in the arts and crafts community, with many examples of artpreneurs moving from their Etsy stores to open a solo store in Big Cartel.
Big Cartel Ease of Use
Intuitive dashboard
Straightforward onboarding process with design wizard
Friendly onboarding process
Help Center/FAQ
Training Videos
Email Customer Support: Monday to Friday from 9 a.m. to 6 p.m. Eastern time.
Big Cartel has a very user-friendly onboarding process. When you're setting up your online store, it gives you helpful prompts, reminders, and suggestions. Being guided through the set up tasks makes it feel beginner-friendly and easy to use.
Setting up a store with Big Cartel is incredibly easy and straightforward, even simpler than Shopify's setup process (which is our top pick for an ecommerce platform when it comes to ease of use). Of course, the simplicity of the setup process is due to the platform's feature limits.
Big Cartel doesn't provide phone or live chat support. Email response time is fast, however, and its support team is pretty active in the provider's social media accounts, especially Twitter.
Top Big Cartel Alternatives
| | | |
| --- | --- | --- |
| Best for: Small businesses with ecommerce as its backbone | Best for: Small storefronts wanting to add an online store | Best for: Small businesses that have an existing website |
| Monthly fee starts at: $29 | Monthly fee starts at: $12 | Monthly fee starts at: $15 |
| Offers a free plan? No | Offers a free plan? Yes | Offers a free plan? Yes |
| | | |
If you're not sure Big Cartel is right for you, see how it compares with our top free ecommerce website platforms.
What Users Think About Big Cartel
There are not many Big Cartel reviews available online. The reviews we have read were mostly positive though, with most users commenting on how the free plan allows them to have a basic store. They also said that its pricing plans are affordable. Common negative feedback, meanwhile, is that it lacks features for scaling—such as advanced inventory capabilities and customization.
At the time of publication, Big Cartel reviews earned the following scores from other critics and user review sites:
G2: 4.2 out of 5 based on 21 reviews
Merchant Maverick's review rated the platform a 3.5 out of 5 stars.
Website Builder Expert gave it a 3.0 out of 5 rating in its review.
When reading through user reviews, I noticed these trends:
| Users Like | Users Don't Like |
| --- | --- |
| Free plan is enough to process sales | Lacks advanced features |
| Affordable paid tiers | No flexibility for customization |
| Easy to learn, quick setup | Very few integrations available |
Bottom Line
For growing businesses and experienced web developers, Big Cartel's simplicity may be a cause for frustration. Since Big Cartel is designed for creatives and isn't built with scaling ecommerce businesses in mind, it is everything you can imagine when it comes to ease of use. So, if you need to sell only a few products at a time, Big Cartel is a logical choice. However, if you need a platform that can accommodate your growth in the long run, you might want to look at Shopify or BigCommerce.
You May Also Like …