20 Ecommerce Statistics: Online Shopping in 2022
Since the COVID-19 pandemic, the retail landscape has changed permanently. Trends accelerated by quarantine and economic uncertainty are here to stay—including ecommerce as a growing percentage of retail sales. Let's take a look at 20 ecommerce statistics that can help prepare you to capitalize on the growing digital world.
Growth & Buying Trends
1. Global ecommerce sales increased by 27.6% in 2020, more than doubling the pre-pandemic growth estimate
As consumers avoided in-store shopping, ecommerce retail sales increased by 27.6% in 2020 compared to 2019. Ecommerce sales accounted for 18% of total retail sales, up from 13.6% in the previous year.
Before COVID-19 and the whirlwind of change it would bring, Insider Intelligence anticipated that ecommerce sales would be up by 12.8%, a number that would eventually be shattered.
2. Global ecommerce revenue is expected to grow to $4.2 trillion by 2025
In 2020, ecommerce retail revenue was at $2.86 trillion. With the COVID-19 pandemic sending online shopping into overdrive, that number is supposed to increase by nearly 50% in just five years, with projected ecommerce retail revenue at $4.2 trillion billion by 2025.
3. Ecommerce sales of apparel and accessories grew 19% in the US between 2020 and 2021
While globally, food and personal care saw the largest increase in revenue in 2020, between 2020 and 2021 in the United States, apparel and accessories was the fastest growing ecommerce category. As of February 2021, retail ecommerce sales of clothing and other fashion accessories increased almost 19% compared to the previous year.
4. 56% of US consumers have purchased clothing online in the last 12 months
Of all the retail categories, clothing is the most commonly purchased via ecommerce. In a survey from Statista looking at ecommerce in the US, 56% had bought a piece of clothing in the last twelve months. Footwear followed at 45% and then books, movies, music and games with 36%.
5. 69% of books, music, and videos are purchased online
Of everything you can purchase online, entertainment (books, music, and movies) is the category most purchased online instead of in stores. Nearly 70% of entertainment purchases are made online, with the next highest category being electronics and computers at 53%.
This purchasing trend is being driven by Gen Z, a powerful new purchasing class that you can learn more about from our article on retail statistics.
6. US ecommerce sales will continue to grow, reaching 23.6% of total retail sales by 2025
Even though the world is opening back up, ecommerce sales are still projected to grow at a healthy clip year over year. In research from eMarketer, they predicted that ecommerce retail sales in the US would be 23.6% of total retail sales by 2025, up from 11.0% in 2019.
7. 63% of online shoppers in the US research online when planning a major purchase
While impulse shopping is certainly a part of the ecommerce industry, 63% of shoppers say that they do research online when making major purchases. Online shopping is important for larger purchases because people can price compare and see lots of options without committing.
You can see this trend in action in Statista's research on search term volume. It found that consumer electronics and household appliances were highly searched shopping terms. However, while highly searched, people still tend to make their final purchases in-store for these products.
Consumer & Retailer Trends
8. Millennials aged 25 to 34 years accounted for 20.2% of digital buyers in the United States in 2020
As of February 2021, millennials between the ages of 24 and 35 were the largest group of digital buyers in the US, accounting for over 20% of ecommerce sales. The second-largest online buyer audience was 35- to 44-year-olds, accounting for 17.2% of US digital buyers.
9. 78% of retailers are increasing their ecommerce budget in 2021
The COVID-19 pandemic proved that retailers need an effective online presence to meet their sales goals. As a result, a survey from Inmar found that 78% of retail businesses planned to increase their ecommerce budget in 2021. Specifically, ecommerce sellers are investing in improving fulfillment capabilities (51%), boosting the online user experience (48%), and diversifying the supply chain (38%).
10. Mobile sales are anticipated to account for 10.4% of retail transactions by 2025
A report for eMarketer projects that in 2025, transactions made on mobile devices (mobile sales or mcommerce) will account for more than 10% of all retail sales. This nearly doubles the current number of 5.9%.
If you are ready to get your website into shape so that you can capitalize on all these mobile sales, check out our article on the best ecommerce platforms.
11. Mcommerce volume is expected to increase at a compound annual growth rate (CAGR) of 25.5% from 2019 to 2024.
According to Business Insider's findings (reporting on numbers from Insider Intelligence), mobile commerce is expected to increase at a CAGR of 25.5% between 2019 and 2024. This means that mobile sales should be worth $488 billion in sales or 44% of all ecommerce sales.
12. Seven in 10 consumers shop in "micro-moments"
With the rise of technology and the COVID-19 pandemic, consumers are spending 10%-30% more time online. This has led to 70% of shoppers saying they do their shopping in micro-moments, or unplanned, short online shopping excursions most often done on mobile devices and apps. Of these, 35% of them are having shopping micro-moments weekly.
13. The average conversion rate among ecommerce businesses is 1.79%
Shopping micro-moments and more time online has certainly increased traffic for online retailers. However, very little of this traffic actually becomes buying customers, with ecommerce conversion rates at only 1.79% across industries.
Currently, products related to arts and crafts have the highest ecommerce conversion rates of 3.26%. This category is followed by health and well-being at 3.21% and kitchen and home appliances at 2.93%.
After these three categories, the next five converting product types are as follows:
Pet supplies: 2.4%
Fashion clothing and accessories: 1.60%
Food and drink: 1.55%
Cars and other motor vehicles: 1.46%
Electrical and commercial equipment: 1.38%
14. 35% of people say that they would shop online more if they could virtually try on a product before buying it
In a recent interview with BigCommerce, Michael Prusich, Director of Business Development at 1Digital Agency, talked about the role of augmented reality (AR) in the future of ecommerce. He said that in a recent poll, his agency found that 35% of people would shop online more often if they could try on the product before purchasing. Further, 22% said they would be less likely to visit a brick-and-mortar store if AR was available.
15. 74% of US consumers say they will shop online instead of in stores, even after the COVID-19 pandemic is over
Even though stores are opening back up and people are eager to resume their lives, one thing that most Americans don't want to change after the pandemic is their shopping habits. In fact, in a new report from ShipStation, nearly three-quarters of Americans say their preference is to continue to shop online even after the pandemic ends. Some habits just aren't going to break as we enter into the "new normal."
16. 65% of consumers now prefer to buy goods and services from their own country
In Kantar's COVID Barometer survey, it found that globally, there has been a surge in localism, or the desire to buy from your local community or home county. Nearly two-thirds of survey respondents now prefer to buy goods from their home country.
Role of Social Media
17. 78% of consumers are more willing to buy from a brand with a social media presence
Social media is a growing part of the ecommerce landscape, with many brands using social media presences to garner customer trust and loyalty. More than three-fourths of consumers are more willing to buy from a brand with a social media presence and will choose a brand over a competitor after a positive experience on social media.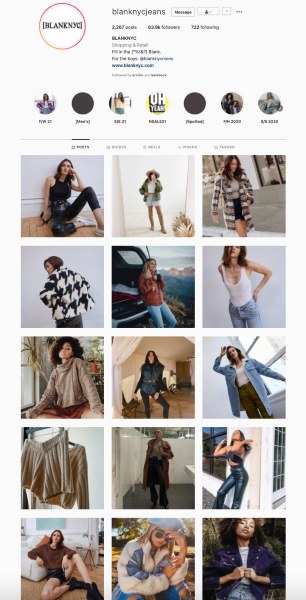 18. Social commerce sales will hit $36.62 billion in 2021
Social commerce sales, or ecommerce transactions done through social media, is a growing category in the ecommerce industry. In fact, eMarketer anticipates that social commerce sales will be up 35.8% in 2021, bringing total social commerce revenue to $36.62 billion.
19. 42% of retailers plan to sell through social media
In a survey from Inmar, it found that 42% of retailers plan to sell through social platforms in 2021. That's up from only 30% in 2020.
20. 54% of US consumers say they have discovered a new small ecommerce retailer via social media in the last year
While the internet is steeped in competition, it is also rich with possibilities for expanding your customer base. In a 2021 survey, 54% of consumers said that they had discovered new, small ecommerce brands via social media in the last year. This, paired with concerted efforts by the majority of consumers to shop and support small businesses, indicates the ecommerce horizon is bright for small retailers around the country.
Bottom Line
The world changed when COVID and the lockdowns began, and retail is no exception. With more and more people choosing to shop online, it is important to understand the ecommerce landscape. In this article we looked at growth projections, buying patterns, consumer behaviors, and the role of social media in retail ecommerce. With all this information underneath your belt, you are ready to drive those online sales strategically and effectively.
You May Also Like …