15 Marketing Strategies for Facebook Pages in 2023
Facebook remains one of the most popular channels for raising brand awareness, and with good reason—it's one of the most effective. To build brand visibility on Facebook successfully, you need to understand your audience, use the right tools at the right time, and consistently learn and improve your campaign as you go. To help, here are 15 effective marketing strategies for Facebook pages to promote your business and drive your sales.
1. Optimize Your Facebook Page
One of the simplest ways to improve your Facebook brand presence is to optimize your Facebook business page. Having a well-optimized business profile can help build brand awareness, connect with your target audience, and boost conversions.
Once you create your Facebook business page, follow these marketing strategies for Facebook pages to properly utilize the space on your profile: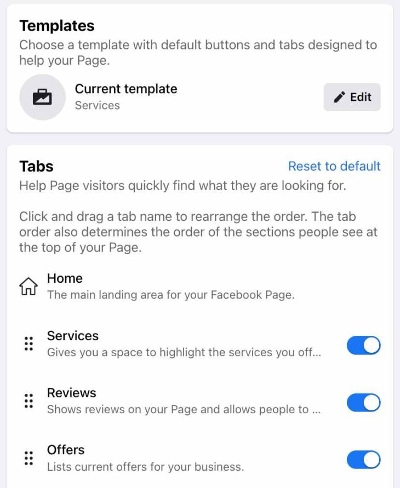 ---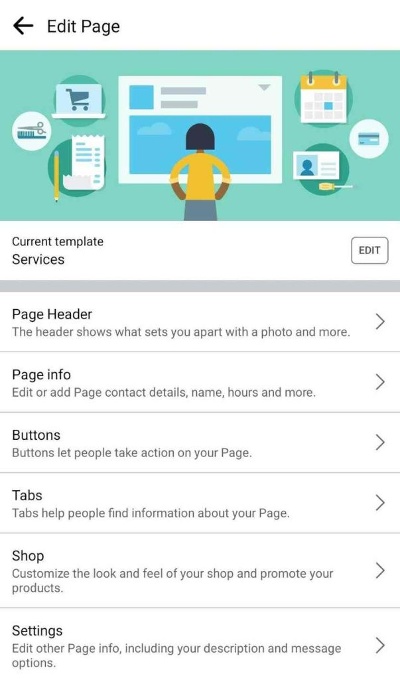 ---
While you are welcome to use the default template assigned when you first set up your Facebook page, several page templates are also available. These include Facebook page templates for retail stores (including ecommerce), service-based businesses, events venues, nonprofits, celebrities and influencers, restaurants, and more. Choosing the right one can save you time setting up your page and make it more effective.
To find the best one to support your Facebook page marketing efforts, read our article detailing which free Facebook template to choose. It also provides more details about page setup and how to select a template when you want to make a change. Or, to check out available templates right away, you can access templates through your page's settings on both desktop and mobile devices.
---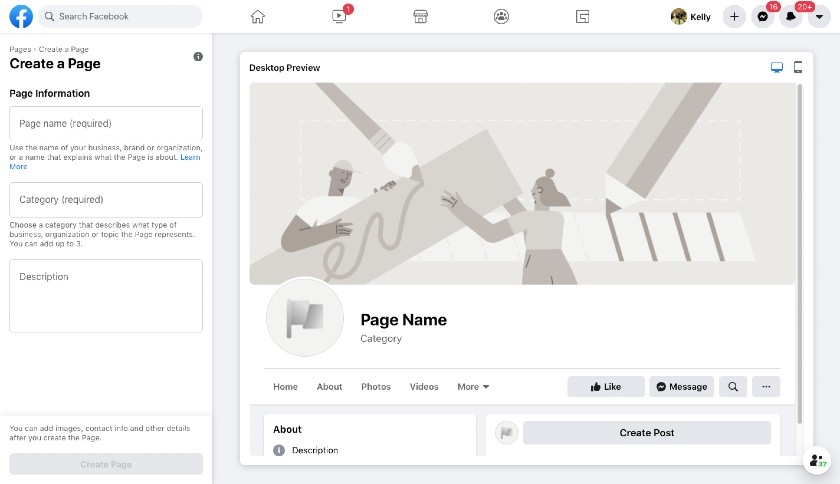 ---
---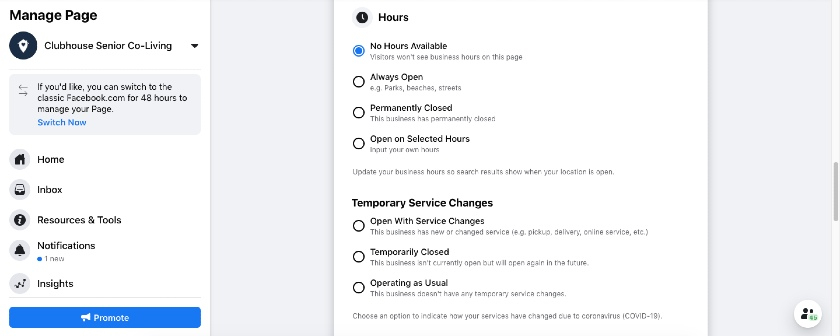 ---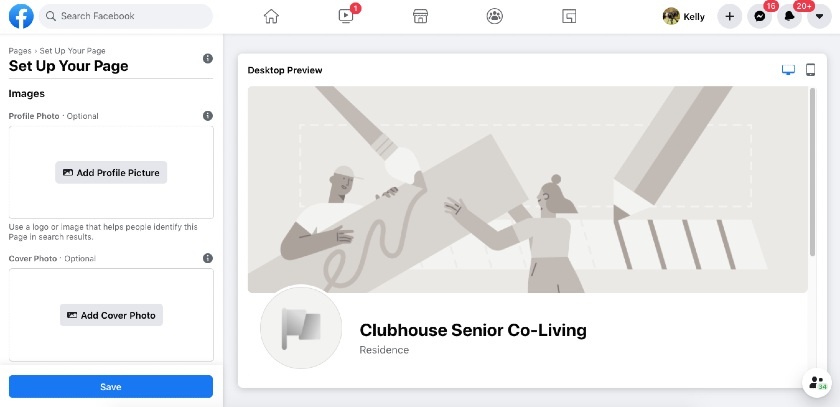 ---
Optimizing your business page starts with adding business information to make it easy for customers to visit your website, contact you, or come to your brick-and-mortar store. Your page should communicate your business well since it will introduce many potential customers to your brand.
Add as much information as possible about your company to your Facebook page, such as its:
Company name
Phone contact information
Email contact information
Website URL
Hours of operation
Address
Driving directions
Special instructions (e.g., parking, pandemic-related restrictions, and so on)
When setting your page up, select as many categories as applicable to your company. For example, if you own a cafe offering coffee and pastries, you might select "cafe," "coffee shop," and "bakery" as your Facebook page categories. This makes it easier for your page to come up in organic Facebook searches.
Afterward, navigate to the "About" tab on the left-hand side of your business page and complete all sections. Don't be afraid to go into detail and use relevant keywords in your summary. Highlight what makes your business different and clearly state what you can offer.
---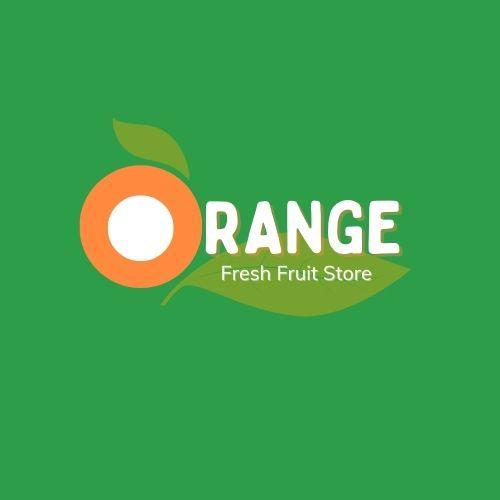 ---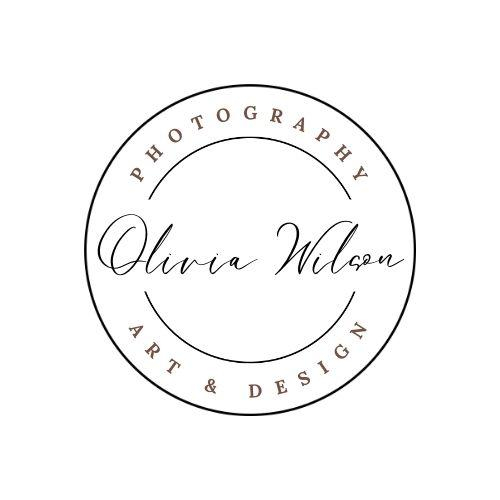 ---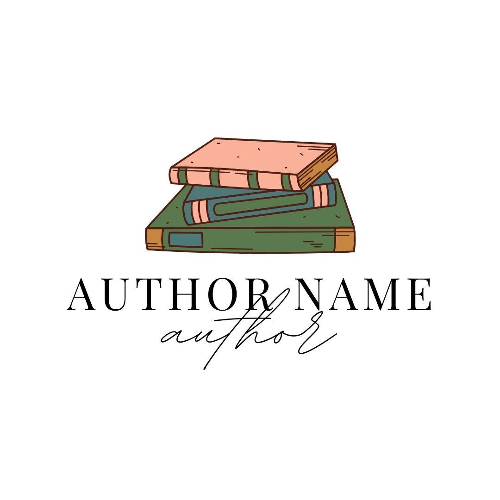 ---
Your profile picture will be seen everywhere. It is what people see when you interact with them online, when they see an ad for your business, and when they find your business in Facebook search results. If you're still on the fence about which image to use, try using the acronym "CHEESE" to find the best option for your profile picture:
Clear
High-quality
Eye-catching
Expressive
Simple
Engaging
In most cases, your company logo will be the best choice for your profile picture on Facebook. However, certain businesses, like real estate businesses, can also perform well with a professional headshot as a profile pic.
Pro tip: You can find amazing templates or create your own profile picture with Canva, a powerful online graphic design tool that you can use for free. (Visit Canva)
---
Since cover photos are like billboards on your profile, use them to your advantage by showcasing something unique about your business. Some types of messaging to consider include adding your website URL, call to action (CTA), unique selling proposition, first-time customer offer, and so on.
Similar to how a storefront works in real life, your cover photo should be well-designed to generate interest. Always use cover photos to add value to your business by including a message—no matter how simple it is. Also, keep in mind that you aren't limited to just one cover profile. You can set up a series that cycles through as a slider.
According to a KISSMetrics report, 93% of consumers say visuals are the most important factor in their purchasing decisions. Most people will judge your business page based on the images they will immediately see.
---
---
2. Align Your Business Goals With Facebook's Marketing Strategies
One of the most important (but often overlooked) marketing strategies for Facebook pages is to plan and strategize how you will market your business on Facebook to support your overall business objectives. To get you started, here are some of the most important business objectives and how they can be translated into Facebook goals:
Increase sales: A strong audience targeting strategy on Facebook can increase your business' sales. With almost 3 billion active Facebook users, Facebook is an exceptional source to improve business reach. It's important to not just focus on increasing the total number of people who see your brand, but to ensure that you're gaining audience members among your ideal customer types as well.
Maintain or increase profit: To maintain or increase profit, you'll need to get enough conversions to cover the cost of Facebook marketing. With this in mind, set a budget for your campaign that is enough to boost your reach but still be able to produce revenue.
Strengthen customer service: By opening up customer communication for sales and support on Facebook Messenger, you can foster a stronger relationship with prospects and customers. Facebook Messenger is a powerful tool for businesses of any size. It is fast, free, and a channel already used by billions of people.
Monitor and grow brand presence: Several Facebook monitoring tools can help you track and report all conversations around your business, competitors, and industry. This can help you get one step ahead of the competition. Creating a successful Facebook marketing campaign will also decrease social media advertising costs while maintaining a good campaign performance.
Improve company value: To make your business more valuable, use Facebook to nurture your relationship with existing customers and strengthen brand awareness to potential customers. Frequent posting of substantial content can help solidify your brand image online.
Evaluate performance: Numerous tools are available to track your progress on Facebook marketing. Your campaign performance is also a benchmark for how your business is faring.
3. Engage With Facebook Groups
Facebook thrives on interaction. As a small business, you can use Facebook to your advantage by establishing the significance of your brand to your community. One way of doing this is by engaging with a Facebook group.
Did You Know? Facebook Groups are great places for people to post, comment, and communicate about shared interests with other users, from favorite bands to baking recipes. In other words, they're a ready-made active and engaged community you can tap into. As of February 2021, over 10 million groups were on Facebook.
As far as marketing strategies for Facebook pages go, having your own business Facebook group can reward your small business with brand loyalty from its members and even potential brand ambassadors. People enjoy having a dedicated space. If you create a group for your business, center it on two things: what your brand is about and what your customers are interested in. Here are some ways to engage with groups on Facebook:
Join interest-based Facebook Groups: Join Facebook Groups that cater to people whose interests are related to your business. Not only is it effective, but it's also a free way to gain organic awareness and reach an engaged audience. By placing your business as an authority in your space, you'll build a loyal following, which will translate into sales and brand equity.
Join local Facebook Groups: There are many options for Facebook Groups based on your location, like those dedicated to your neighborhood, city, or state. Local buy-and-sell groups are beneficial for small businesses as it allows them to post their products or services for free, while also being an avenue for potential customers to post what they're looking for.
Engage with other pages: Engaging with other business pages can allow you to co-market your brand, which happens when two businesses collaborate to promote and cross-sell each other's products. It's a free strategy that can help small businesses gain credibility and awareness.
Pro tip: For more inspiration about leveraging co-marketing as a Facebook strategy for business growth, check out our list of the best lead referral partnership opportunities by industry.
4. Create Facebook Ads
Facebook ads help your business reach targeted audiences with specific messages you would not necessarily be able to reach with organic posts. Facebook ads are a type of pay-per-click (PPC) advertising, where businesses pay based on audience interactions, such as a click, video view, or conversion. Any business with a Facebook business page can set up ads through Facebook Ads Manager, and it's a fairly affordable form of paid social advertising.
What makes advertising on Facebook unique is its audience targeting tools are sophisticated. You can pinpoint exactly who they want your ad to display to, which helps make your ads more effective as they are only displayed to qualified users. Audience targeting aside, they are also set up to help businesses achieve specific marketing objectives, such as generating awareness or leads. Below are some tips on creating Facebook ads:
To create quality Facebook ads, you need to be sure that they align with your business' overall branding. For example, use the same messaging, brand voice, and colors in your other marketing assets, such as your website. This is important, as branding consistency can increase your revenue by up to 20%.
---
To advertise with confidence, make sure that you know the ad specifications required by Facebook—check out the infographic below on Facebook's ad standards.
---
Small businesses need aggressive advertising at first to generate more leads and sales. Around 10% to 12% of business revenue is a good number to start with. Once you have secured a bigger customer base, you can lower your advertising budget to as low as 5% of revenue. However, these budgets are not set in stone because different factors influence Facebook advertising costs, such as audience, bidding strategy, and ad quality.
---
No matter the character limit for a Facebook ad, always make sure that your call to action (CTA) is clear in the last sentence. Use strong action words that provoke enthusiasm, and don't forget to keep it clear—research found that a well-placed CTA can lead to an 83% increase in revenue. Below are the common call to actions in Facebook ads:
"Shop Now!"
"Download our app for free today!"
"Get Started."
"Book Now!"
"Like our page for more tips."
"Order today while supplies last"
"Get a Free Demo!"
"Sign Up Today."
"Learn More"
Pro tip: Learn more about how to do Facebook advertising, including setting up and running your Facebook ads.
---
5. Create a Content Calendar With Meta Business Suite Planner
One of the most effective Facebook marketing strategies is to use a content calendar to plan and organize your Facebook posts. This includes what, when, and where you'll post your content. Facebook's new Meta Business Suite includes a Planner tool that you can use to manage your Facebook business page posts. With this Planner, you can create your own content creation process and share consistently.
Pro tip: New to creating a social media plan? Check out our guide to making a social media plan for your business, which includes a downloadable template.
View your content calendar by week or month by clicking the button in the top left corner of the page. There are automatic "Moments" listed on the right-most side of the Planner based on holidays, and you can add more important events to your business by clicking the Add button right beside the Moments panel.
You can also filter the content you want to see on your calendar based on the type of content or where it's posted. To start scheduling content, click on the Create button in the top right corner of the window and input the necessary details of your post. In the same window, you can explore different formats and optimal times for posting before clicking the Schedule button.
There are three types of content that you can schedule in the Meta Business Planner: posts, stories, and ads. Learn how to schedule each type in the steps below:
Click the Create button on the top-right-hand side of the Planner.
Choose where you want to publish your post: on your Facebook account, Instagram, or within Facebook groups.
Write the text portion of your post and add hashtags or emojis.
Upload photos or videos to your post. You can also use a preformatted template from Vimeo by clicking on the Use Template button.
Add your location if needed.
Customize your post with a call-to-action button or add a Feeling or Activity to go with the post.
Preview your post with both the desktop and mobile views found at the top of the preview section.
Schedule your post by clicking the Optimal Times button and inputting the schedule as guided by the recommended posting time.
Test your post by clicking the Create A/B test button. This will show different versions of your post to separate audiences. After 30 minutes, the test will end, and only the winning version will continue running.
Pro tip: If you click on the hashtag icon while writing your caption, a pop-up will show you trending hashtags you can choose from and your recently used hashtags. Use the bookmark icon to save hashtags for future use.
---
In the top-rightmost corner of the page, click the drop-down arrow button and select Create Story.
Choose whether you want to share the story on Facebook, Instagram, or both.
Upload the media you want to use for the story.
Use the creative tools on the left side of the pop-up to crop the picture or add text and stickers.
Consider adding a swipe-up link found in the Additional Features section.
Schedule your post by clicking the Optimal Times button and inputting the schedule as guided by the recommended posting time.
---
In the top-rightmost corner of the page, click the drop-down arrow button and select Create Ad.
Choose to get automated personalized ads, create an ad from scratch, or turn existing content from your page into an ad.
Follow the prompts to create a Facebook ad based on your preferences.
Select the ad version you want and assess your preferred version's settings and estimated results.
Add your payment method.
Schedule for promotion.
Make sure you have a Facebook posting strategy and post content at the right time. According to Sprout Social, the best times to post on Facebook are Tuesday, Wednesday, and Friday between 9 a.m. and 1 p.m. Saturdays are found to be the day of the week with the lowest engagement.
---
6. Post Engaging Content
Posting content is one of the most basic marketing strategies for Facebook pages. According to experts, businesses should post content anywhere from three times a week or even as much as once or twice daily. Generally, the larger your audience, the more often you should post, but also consider factors like your industry, audience, and the quality of content you can produce. Below are some Facebook marketing tips and tricks for making content.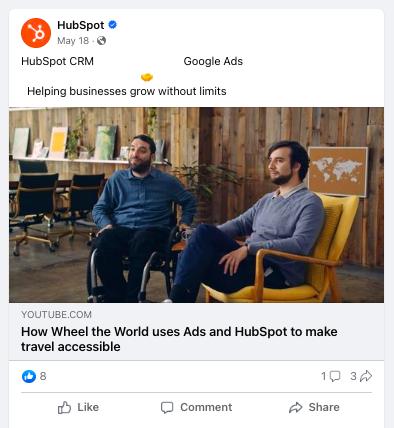 ---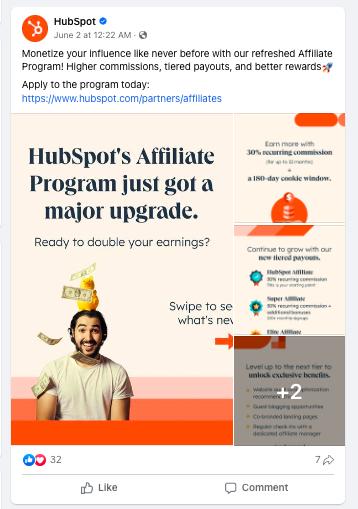 ---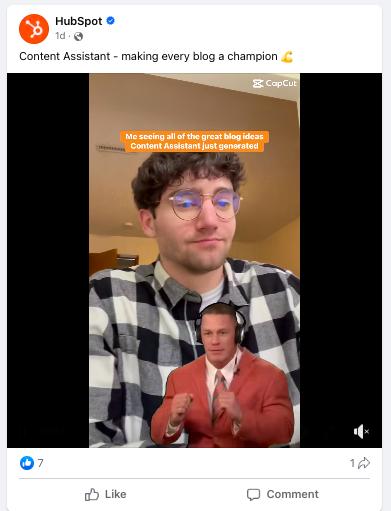 ---
Share links to your website or blog: Write a short teaser to drive users to click on the link to your most recent blog post. Consistently publishing and sharing content this way can create more steady traffic to your website—in fact, 90% of bloggers use social media to promote their content.
Post images and videos: According to BuzzSumo, Facebook posts with images receive 2.3x more engagement than posts without them. Images you can post range from simple snapshots to charts or even light-hearted comics. If possible, also put your content into motion by posting videos. Over 500 million viewers watch 100 million hours of video content on Facebook daily, so having video content can ensure that people know your story.
Create share-worthy infographics: Infographics turn complex ideas into engaging, easy-to-understand content, and remain an effective content marketing asset because 90% of all information people retain is visual. You can share more information with a visually appealing infographic, as this will encourage more users to reshare your content.
Re-share relevant content: Sharing news and articles about your industry can help boost your social media presence. Use authoritative sources so your viewers can rely on you to provide trustworthy information. Share content by well-known industry experts so that your page can be a reference to potential customers.
Post to Stories: A fun way to be active and engage with your audience on Facebook is by posting Stories. It shows your audience what is happening right now in a fun yet personal way that has the power to build connections. Businesses often use Stories to share behind-the-scenes photos and videos, updates and developments, and the people behind the business.
Go Live: Live video content is both timely and authentic. Using Facebook Live can notify your followers when you're posting content, allowing them to participate more in the comment section. Once you've tracked the days and time frames your followers are most active, establish the time for a routine live video of your business page.
Pro tip: An effective content marketing plan for Facebook can maximize your page's chances of success. Learn about how to create one in our guide to creating a content marketing plan.
7. Leverage Facebook Page Insights
Whatever the content, strategy, and objective of your campaign, an essential step is to track your insights to see how effective your campaign is. With Facebook, this is as easy as visiting your Page Insights, which can show you valuable data like who's seeing your page, how well your posts are doing, and more. Use this data to track your business growth, to better strategize future campaigns, and to evaluate how you stand against your competitors.
The foremost purpose of your Facebook Page Insights is to let you track your page's data, insights, and analytics through various metrics like impressions, engagements, and many more. Which metrics you track depends on your objectives and business priorities—here are the most important that you can keep track of inside Facebook Page Insights.
Reach: Your reach is the most basic metric you can measure about your post. This refers to how many people saw your post.
Post engagement: Another important metric to track in Insights—some marketers even argue its importance overreach—is your post engagement. This refers to the overall number of times people interacted with your post, including commenting, sharing, clicking, and more.
New page likes and followers: This pertains to the number of people who liked or followed your page (Facebook shows separate numbers for each).
Interactions: Your interactions cover your page's reactions, comments, shares, photo views, and links, which Facebook also provides separate numbers on.
Video views, audience, and engagement: If you publish videos on your page, you can also learn how many people interacted with your video, how many minutes were watched from your video, and how many times your video was watched for at least three seconds.
Audience: Under Facebook's audience data, you can view your audience's demographics (including age, location, and gender), interests, and lifestyle data like their relationship status and education level.
---
By performing a Facebook competitor analysis, you can track your key competitors, get an idea of what your target market is interested in, and learn from their mistakes. If you want to monitor your competitors' key performance indicators (KPIs), Facebook Page Insights is the best tool to use.
---
Although Facebook's Page Insights is commonly used to learn more about your own content and audience, it also has a helpful section for monitoring other business pages. Here is a simple step-by-step guide to help you get started using Facebook for competitive benchmarking: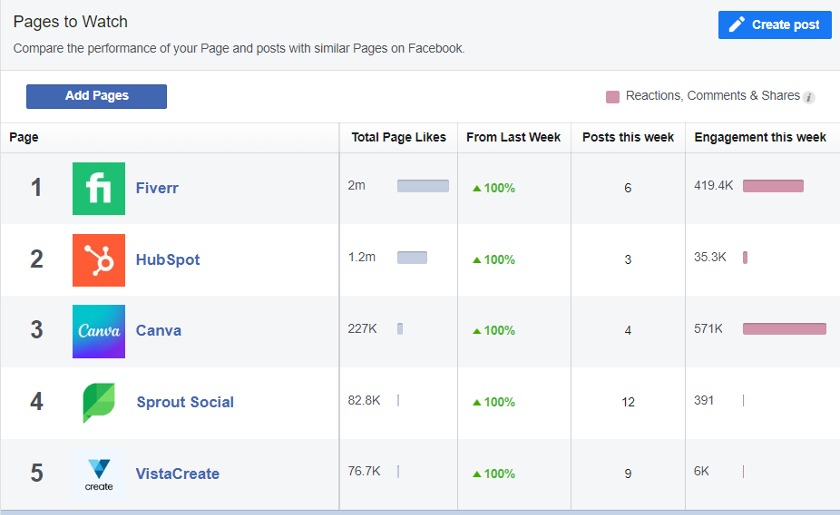 ---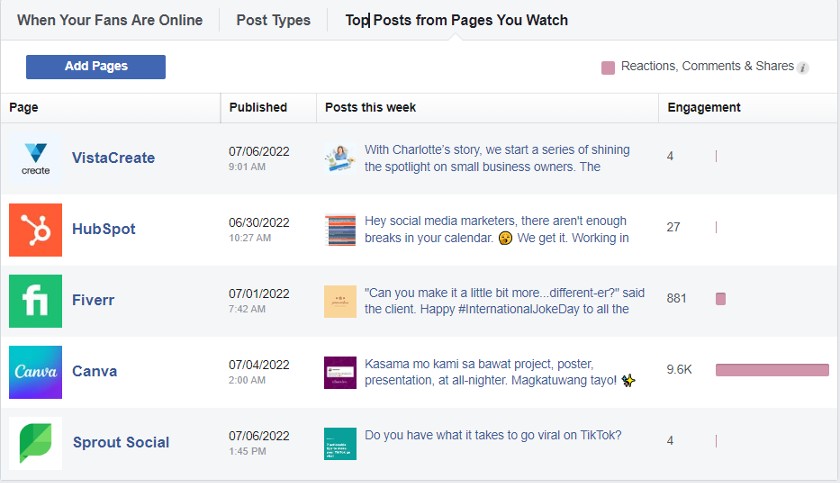 ---
Go to your business page and select the Insights tab from the leftmost panel. Don't use the Insights section of Meta Business Suite—instead, scroll down to the Insights tab just below the Notifications section.
Once you are on the Insights web page, scroll down to the bottom-most section of the Overview tab to find the "Pages to Watch" section (see the image above).
Click on the "Add Pages" button and type the business page names of your major competitors. You can also choose from the suggested pages in the pop-up window.
Monitor your competitors' key performance indicators (KPIs), including their total page likes, rate of change in page likes from the previous week, and the number of posts per week and their engagement.
Scroll up and click on the Posts tab from the left panel.
Select the Top Posts from Pages You Watch Tab.
Go through the competitors' posts with the most engagement to find out what works (see the second image above).
Find the posts with the least engagement to prevent any mistakes they could have made.
---
8. Use Facebook's Promotion Tools
Facebook is, first and foremost, a social media platform that thrives on user engagement. The company encourages small businesses to operate on Facebook by providing different marketing tools. Use these resources to your advantage by incorporating them into your social media marketing effort—below are some ways to do so.
Set and promote events: Add your business events on Facebook straight from your business page. This helps promote your event to your audience while enabling them to RSVP. Their responses are then displayed to their friends, which in return, can boost the event and incite interest from participants' friends.
Launch special offers: You can find the Create Offer option on your Facebook business page right next to the Create button underneath the posting section. Choose the discount type of your choice, additional text or media, the expiration date, and where people can redeem your offer. Offering exclusive discounts and vouchers can make your page more valuable to your followers.
Start a Facebook contest: Facebook contests are effective for one primary reason: interactive content is 94% more likely to garner engagement vs plain static content. Whether it's a giveaway or a caption-writing competition, Facebook contests are useful for getting more likes, subscriptions, or increasing brand awareness and are generally simple to organize.
List a product in Facebook Marketplace: The Facebook Marketplace is Facebook's version of classified ads with a significant audience of 1 billion monthly visitors. While it shouldn't serve as your business' primary sales channel, it can certainly give your small business another way of gaining additional exposure, and ultimately, more sales.
9. Encourage Positive User Reviews & Engagement
As a small business, you need as many people vouching for you as possible. This encourages others to try your product or service, since the information would come from fellow customers and people they trust. Most important of all, they're tried-and-true marketing strategies for Facebook pages: 93% of customers say online reviews affect their shopping decisions. Here are some ways to encourage user reviews on your Facebook page: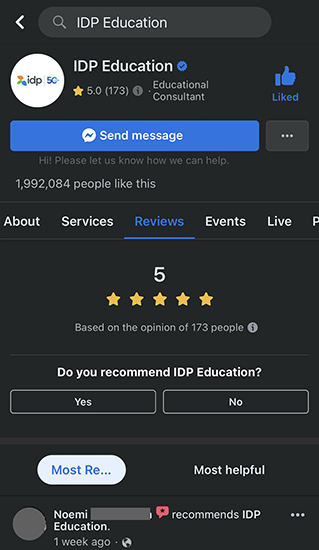 Enable reviews on your Facebook Page: Before anything else, you'll need to be sure that reviews are enabled on your Facebook page. Under your Privacy settings, under "Page and tagging," make sure the button allowing others to leave reviews is on.
Incentivize your reviews: If you're not getting much feedback from your customers at first, try to message them and incentivize user reviews. It can be a discount code for a future purchase or a small freebie. Once more people interact with your page, it will continue to grow and happen naturally.
Request reviews in post-purchase emails: Send a post-purchase email with a thank-you note, an invitation for feedback, and, of course, a polite request to leave a review on your Facebook page. Learn more about how to do drip email marketing.
Highlight positive reviews: A visible community is a great incentive by itself: If customers see fellow customers being highlighted by your business, whether via social media or on your website, they'll be more motivated to leave positive reviews too. Not only does highlighting good reviews boost your credibility, but it also fosters brand loyalty.
Respond to reviews diligently: Finally, if you're going to ask for reviews, you'll need to be diligent in responding to them too. Whether positive or negative, respond to the comments and reviews customers leave on your digital platforms. Responding to good reviews further solidifies your good standing, while responding to negative ones shows that you're committed to doing better.
10. Integrate With Other Platforms
To get the most from your Facebook marketing strategy, use all the available platforms to ensure that your Facebook page gets likes, follows, and engagements early. Facebook makes up over 60% of all social media use, so integrating Facebook Messenger and Instagram can make it unbeatable to other platforms in terms of potential reach.
Connect your Instagram account: Connect Instagram to your Facebook page through Facebook page settings. Having a linked account on both platforms can build more trust from your customers as they find the same quality content on both your accounts. At the same time, you can get more comprehensive insights with two platforms instead of one.
Use Facebook Messenger: Messenger is an excellent customer service tool since it is free, customizable, and already used by your Facebook audience. You can set up messages to automatically display to visitors to boost your engagement. Moreover, beyond communication, communicating via Messenger can also build trust: 53% of Facebook users say they're more likely to buy from a business that uses Facebook Messenger's live chat functionality.
Promote in your physical store: To get the most out of your Facebook account, connect your online presence to your physical presence by putting up a sign or poster in your store by displaying your handle on Facebook. You can even put your Facebook page URL on your receipts and business cards to encourage people to follow you.
Refer your Facebook page anywhere you can: Add Facebook share buttons on your blog posts, article pages, infographics, and other site content so that your readers can share your content with the click of a button. Also, display your Facebook page name on email newsletters and email signatures to encourage your subscribers to follow you online.
11. Look Into Influencer Marketing
Influencer marketing is increasingly becoming one of the best Facebook marketing strategies for small businesses. With low-risk and high-return campaigns, studies have found that influencer marketing gives an 11x higher return on investment than other forms of digital media.
Search for micro-influencers (fewer than 10,000 to 20,000 followers) you can collaborate with to start out. They can fit the advertising budget of most small businesses and often have a more engaged audience than bigger influencers.
Finding influencers to work with can be a challenge, but there are digital marketing agencies that can help. For example, Fiverr has freelance experts who can help you find a Facebook micro-influencer to work with for as little as $5.
12. Do Social Listening to Manage Your Reputation & Engage With Users
Social listening simply refers to monitoring how people are talking about your brand online, and getting a general consensus of people's thoughts and feelings about your brand. On social media, this is done by monitoring mentions of your brand by users on that platform (for example, Facebook), then analyzing their posts' sentiment and tone to get an overall sense of public perception of your brand online.
This is one of the essential marketing strategies for Facebook pages for two reasons: It can help you manage your online reputation if needed, and it can give you clues and guidelines on how to better engage with your users. Keep reading below for more details on each.
Reputation Management
Online word-of-mouth is one of the most effective Facebook marketing strategies—or any social media strategy, for that matter. Customers instinctively trust what fellow customers say about brands on social media. The good news is, you can take charge of your brand's social media narrative—which is where reputation management comes into play.
After analyzing your brand's online perception, you can start planning new campaigns, strategies, and improvements to better address your customers' needs. For example, after doing social listening on your Facebook page, you found many negative reviews about your delivery service. You can then respond to their concerns individually and start making improvements or partnering with a different service to offer a better customer experience.
Engaging With Users
Social listening also helps you better understand your users, and, in effect, engage with them more effectively on social media. It essentially helps you create a more accurate customer persona of your users, which you can then use to improve your social media communication strategy, e.g., if you need to use a different brand voice or create more of a specific type of content.
Pro tip: Social listening is an effective Facebook marketing strategy—but it does take significant time and effort. To save you time, use a social media marketing platform like Sprout Social, which does all the work and analysis for you.
13. Save Time With Social Media Tools
Social media marketing is an entity of its own with many moving parts, which can be a lot for any small business owner to handle. However, the great news is that you don't have to do everything by yourself, thanks to the dozens of social media marketing tools available.
These tools can act as your social media manager and help with various tasks, from creating and scheduling posts to managing your online community.
Click on the links below to visit the landing pages for these top social media tools:
Pro tip: Managing your Facebook Page is just one part of your larger social media strategy, which ideally covers many bases and objectives. Learn more about how to do social media marketing on Facebook and other platforms.
14. Leverage Artificial Intelligence (AI) Tools
One thing that's been on an unrelenting rise in the digital sphere is the proliferation of artificial intelligence (AI) tools for a myriad of tasks, from ChatGPT for generating content to Synthesia for creating videos. But dozens of AI tools can help simplify your Facebook marketing strategies too. For example, AI content writers can substantially streamline your copywriting process and save you time.
Here are some ways to leverage AI in your Facebook marketing tactics.
Targeting your ad audience: In digital advertising, targeting the right audience is everything—which is where AI can be of substantial help. While AI-powered tools like Delve AI can help build highly accurate customer personas, Facebook also uses its own machine learning to deliver your ad to the right audience based on factors like their behavior, your ad's content, and more.
Copywriting: You've likely heard of ChatGPT as a tool for generating content, but some AI writers take it up a notch and can even generate persuasive marketing copy after getting a few details about your campaign. An example of this is Copy.ai, which can generate copy for everything from LinkedIn posts to Facebook ad captions in seconds, which you'll only need to tweak and refine later on.
Automating ads: While you can already schedule your posts on Facebook in advance, you can also go a step further and start automating them too based on where they're most effective. Facebook's Automated Ads feature does precisely this—it'll create up to six versions of your ad, then test and run the most effective version for your target audience.
Optimizing ad distribution: Beyond creating your ads and targeting the right audience, part of creating effective ads is optimizing them to get the best possible results with the least possible budget spend. While crunching all those numbers can be daunting for any business owner, AI tools like Trapica can do all those calculations and analyses for you, then give recommendations to best maximize your ad's success.
15. Get Expert Help
Finally, creating effective marketing strategies for Facebook pages takes a substantial amount of careful planning, research, and strategizing, and sometimes the best option is to leave it all to certified experts in the field. The great news is dozens of social media agencies cater specifically to small businesses and grow their presence on social media, with affordable price points.
For example, if you need a comprehensive social media strategy beyond just Facebook, LYFE Marketing offers all-in-one services. Alternatively, if you prefer separate professionals for specific services, Fiverr Pro is one of the best freelancer hiring platforms. Find out more in our guide to the best social media agencies for small businesses.
Frequently Asked Questions (FAQs)
Facebook offers many free ways to market your business organically. Strategies include creating a Facebook business page, building positive reviews, enhancing your page with a CTA and custom tabs, inviting user-generated content, writing and sharing content, offering deals, and participating in groups.
---
A Facebook landing page is the web page a user is directed to after clicking on a Facebook ad. All businesses advertising on Facebook should create custom landing pages. They yield higher conversions because they are designed to effectively guide users through your sales funnel with content that aligns with your ad's message.
---
The best Facebook advertising agencies for small businesses are affordable, staffed by experts, have high customer reviews, and low monthly ad spend requirements. Our top picks include Straight North, WebFX, and LYFE Marketing, to name a few.
---
Bottom Line
With billions of users worldwide and low small business marketing costs, Facebook holds the power to connect your company to customers in a cost-effective way. It's an excellent option for businesses looking to generate brand awareness and convert it into sales. While Facebook marketing requires expertise and time, use the marketing strategies for Facebook pages above as a starting point to build your business' brand presence.
Save yourself the time, learning curve, and hassle of mastering Facebook and leave it to the experts instead. Straight North offers a low cost-of-entry for Facebook advertising and has the expertise to take your brand to the next level.