Not all websites need to have multiple pages of content to be eye-catching or interesting. Sometimes one page can be just as or even more effective. But just because you are creating a single-page website doesn't mean that it will be simple.
Building a single-page layout requires just as much thought as a business website with multiple pages. Because you only get one chance to grab your visitors' attention, you need to come up with a visually compelling page. It needs to have all the same basic elements as a bigger site as well as have a clear purpose.
---
10 Effective One Page Website Examples
1. Simple and Focused
This means having a clear purpose and sticking to that goal. What do you want your users to do or find on your site? Simplify both your design and your content while still presenting what you need. Strip your website of any fluff, and focus on the elements that really matter.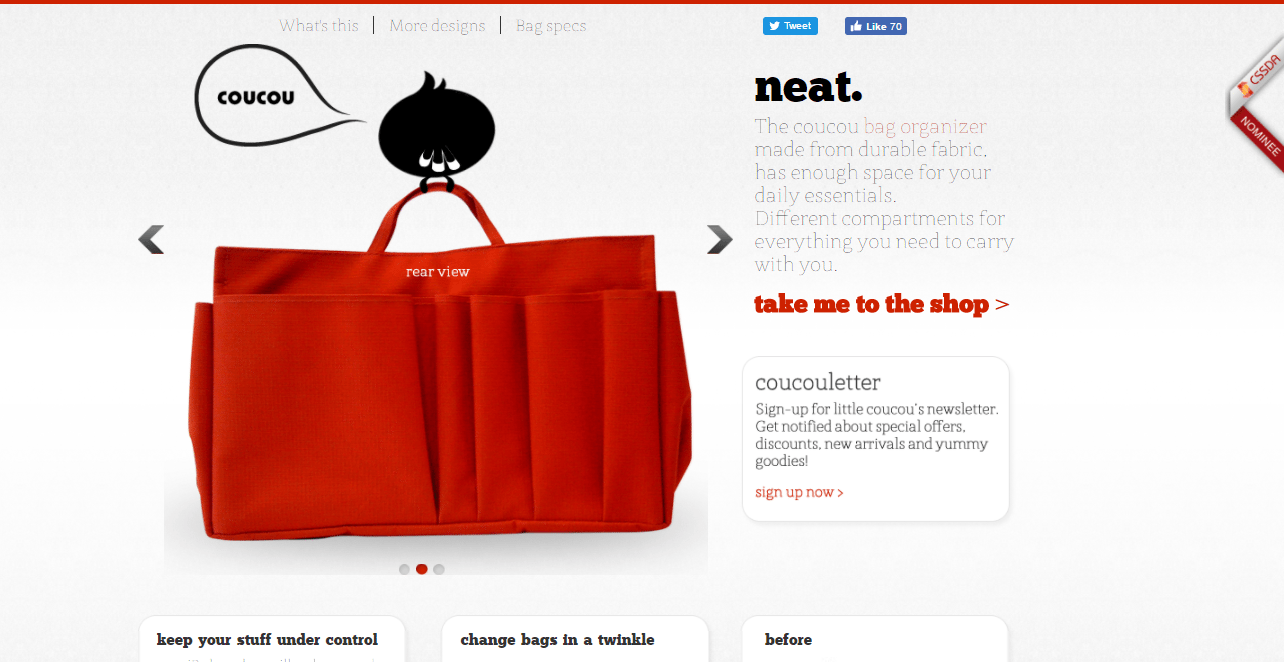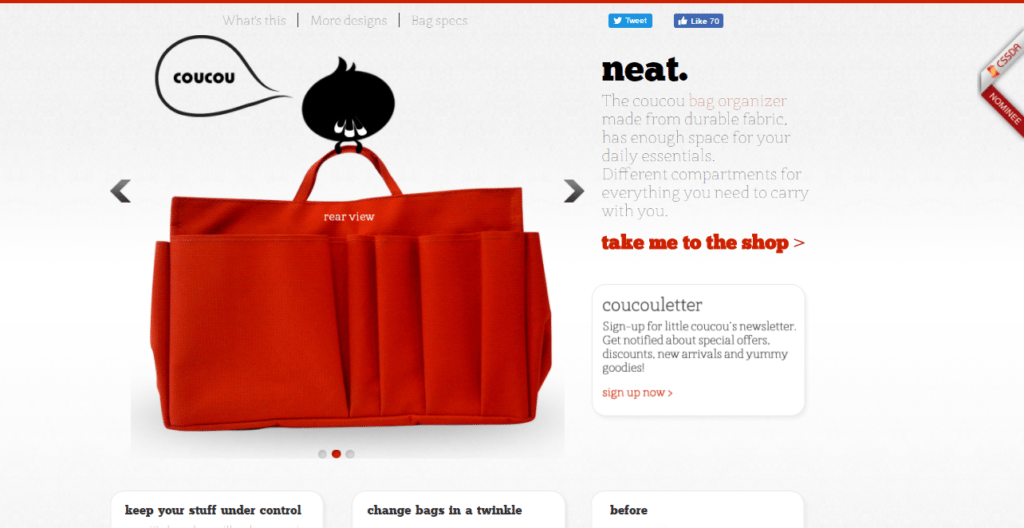 In the example above, you can clearly see what CouCou, an e-commerce website, is selling. They convey their main message immediately and their content is short and to the point.
---
2. Relevant and Coherent Content
In order for your one-page website to be successful, it needs to have unique and relevant content. It should easily answer the question, "how does this benefit me?" Coherence in content can also affect ranking on the search engine results page. When you deliver quality content that is relevant to your target audience, it increases the chance that people will visit your site naturally.
So think about how your audience reads and processes information. Provide them with the essential information they will be looking for.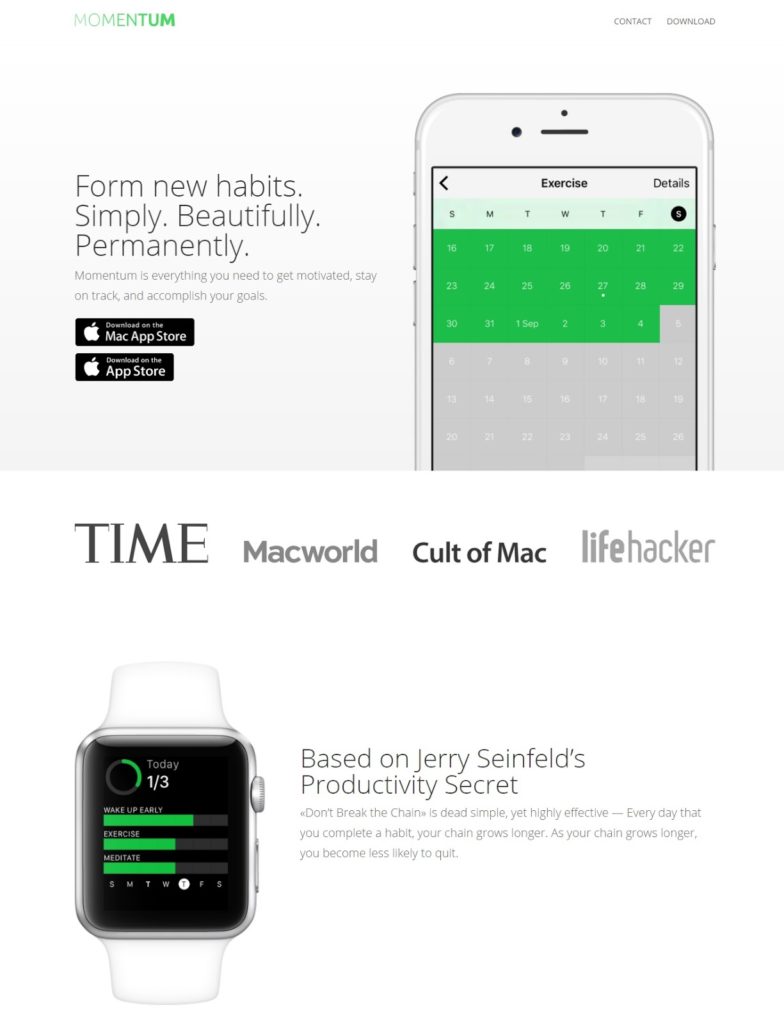 Check out how Momentum app crafted their one-pager. The visitor can easily scan through their product features as well as download the app. They kept their design and content elements simple, relevant and coherent.
---
3. Outstanding Visual Design
Create a great first impression. Your site must tell users why they are there quickly. So play up strong visuals but remember to stick to your goal. Make sure the theme of your site relates to the overall topic.
It's actually a chance to show off. You don't want your one-pager to be boring or repetitive, do you? So take the design to the next level to draw attention to your product and make it more memorable. Scrolling through a one-page website is like thumbing through a magazine. So have fun with the design and exploit the possibilities.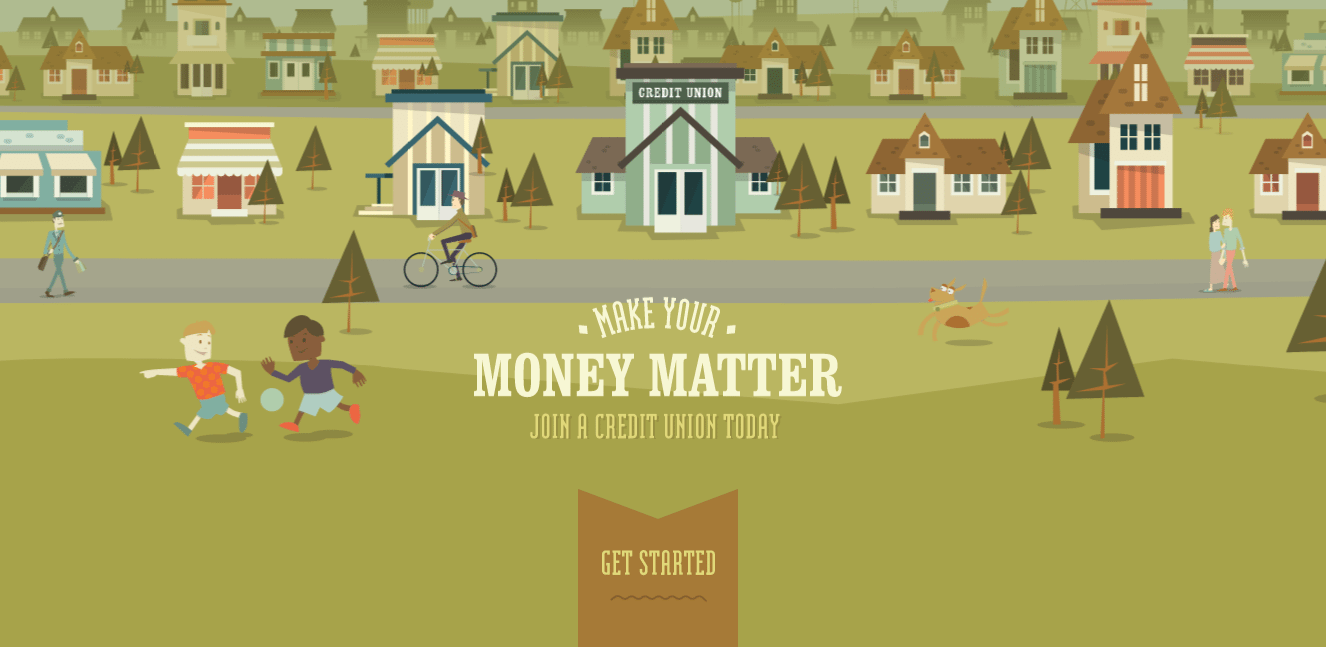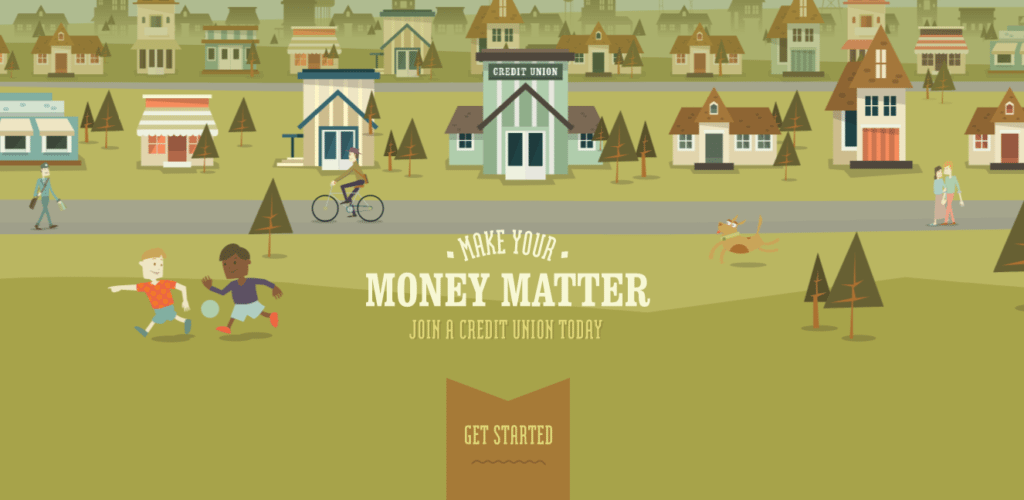 Check out how Make Your Money Matter use colorful illustrations on their site to make it more engaging. They effectively expose what happens to your money when you put it in banks. Overall it is a beautiful and informative site with wonderful visual design.
---
4. Set Up a Logical Layout
Plan the structure of your content and design elements to create an effortless reading experience. To successful get your message across, divide your content into logical sections so the visitors can easily find what they're looking for. A great design and focused layout will help achieve your site's purpose. Place the important information at the top of your website, and then gradually drill down to the more specific, supporting details.
Staying organized is critical in a single-page design. So stick to what's important and order everything based on hierarchy.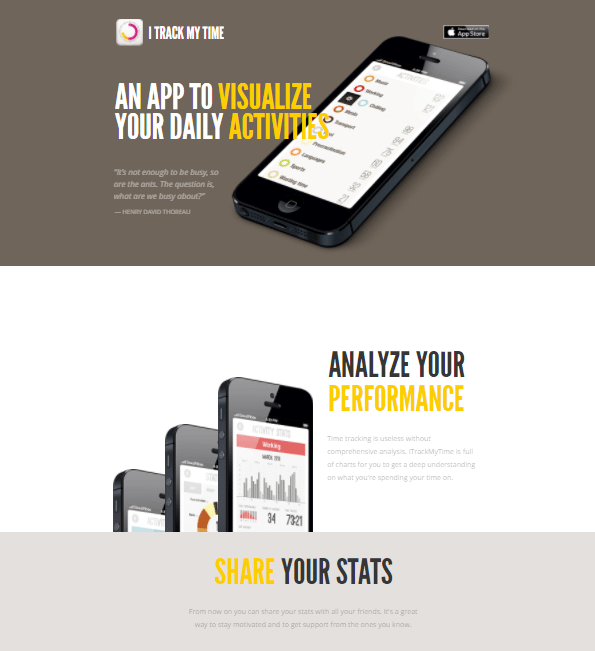 This example from I Track My Time uses horizontal background changes that clearly divide the information, allowing visitors to make a conscious transition from one detail to another while scrolling through the site.
---
5. Storytelling With Multimedia
Most people are visual learners. Use this to your advantage by using powerful visual content to get your story or message across. No matter how brilliant your text is, people will most likely lose interest if your one-pager doesn't have multimedia pieces. Use photos, videos, and slideshows to captivate your audience. Storytelling via a single-page website can increase conversions and inspire visitors to take action.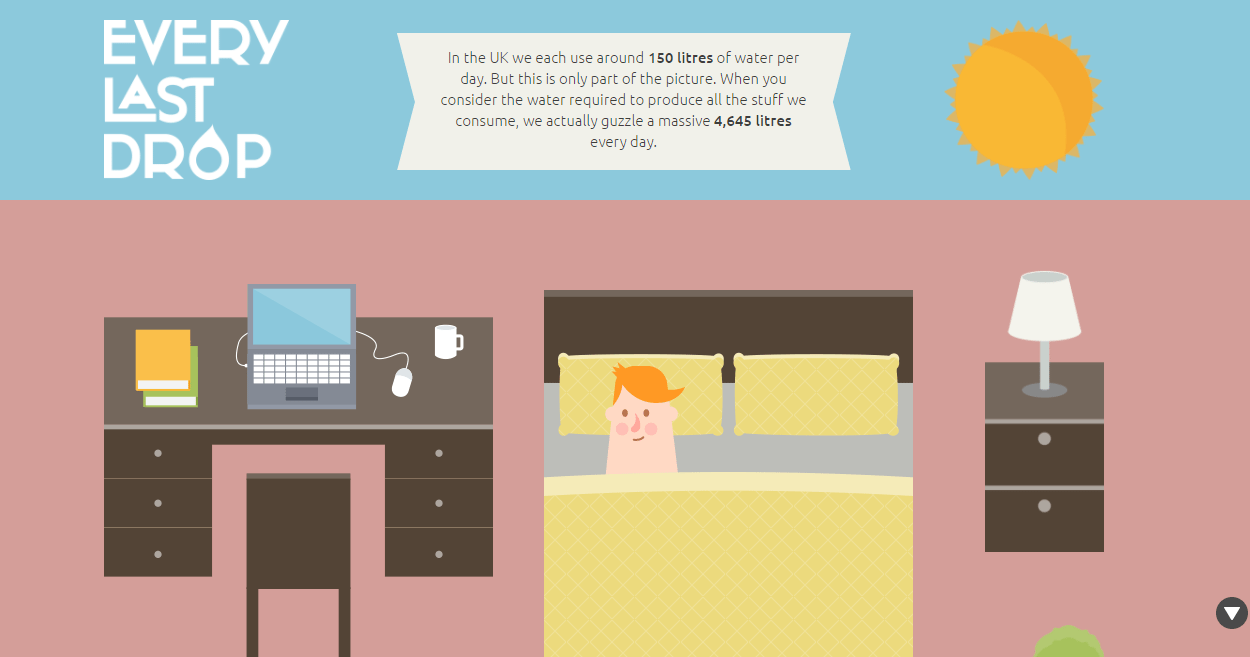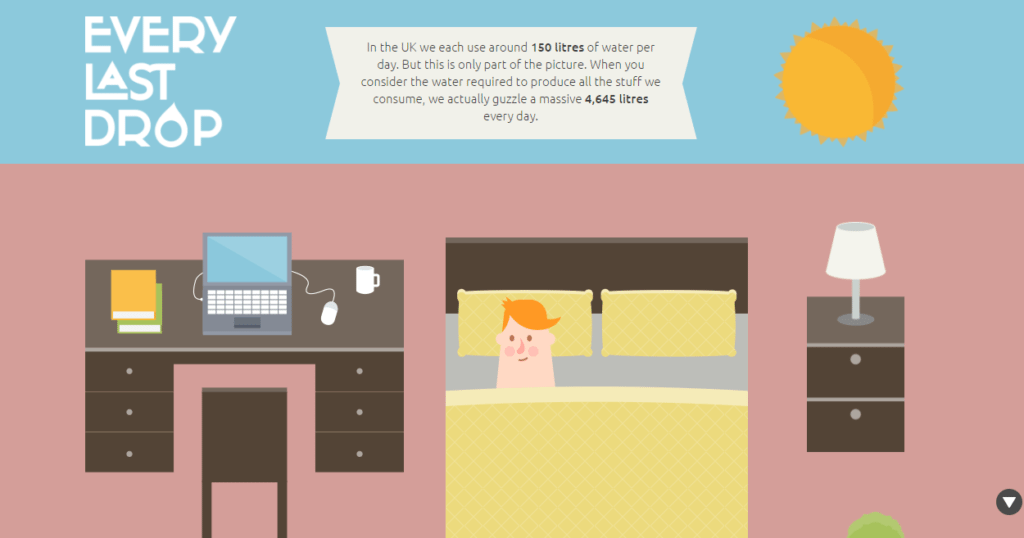 Give your page a sense of life and motion to ignite excitement and to make your page stand out. Check out how Every Last Drop used parallax scrolling to take their visitors on a journey using graphic elements and transitions to spark interest on an important issue.
---
6. Credibility
Your website visitors want to know if they can trust you before doing anything on your site. So don't forget to incorporate something on the site that shows you are a legitimate source for information.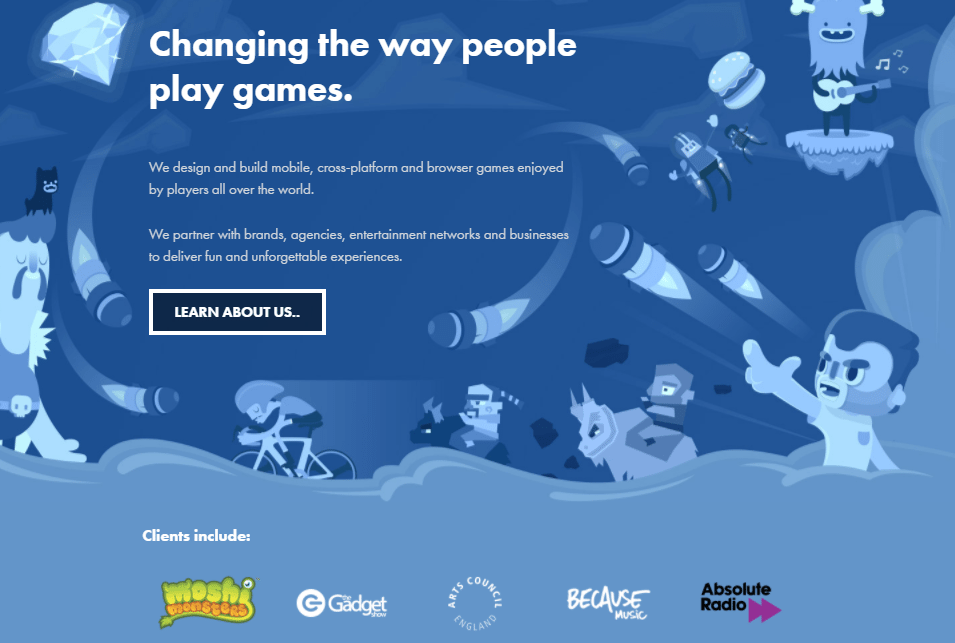 Notice how Mutant Labs make use of trust elements to prove their trustworthiness and skill. They included logos of their clients to establish their credibility to the new audience.
---
7. Strong Call to Action
A successful call to action will prompt your visitors to take the desired action on your website. This is critical to a website as it directs your visitors exactly where to go next. Think about what you want your visitor to do and how you can prompt them to take that action. Devise a persuasive call to action and incorporate it clearly on your one-page website.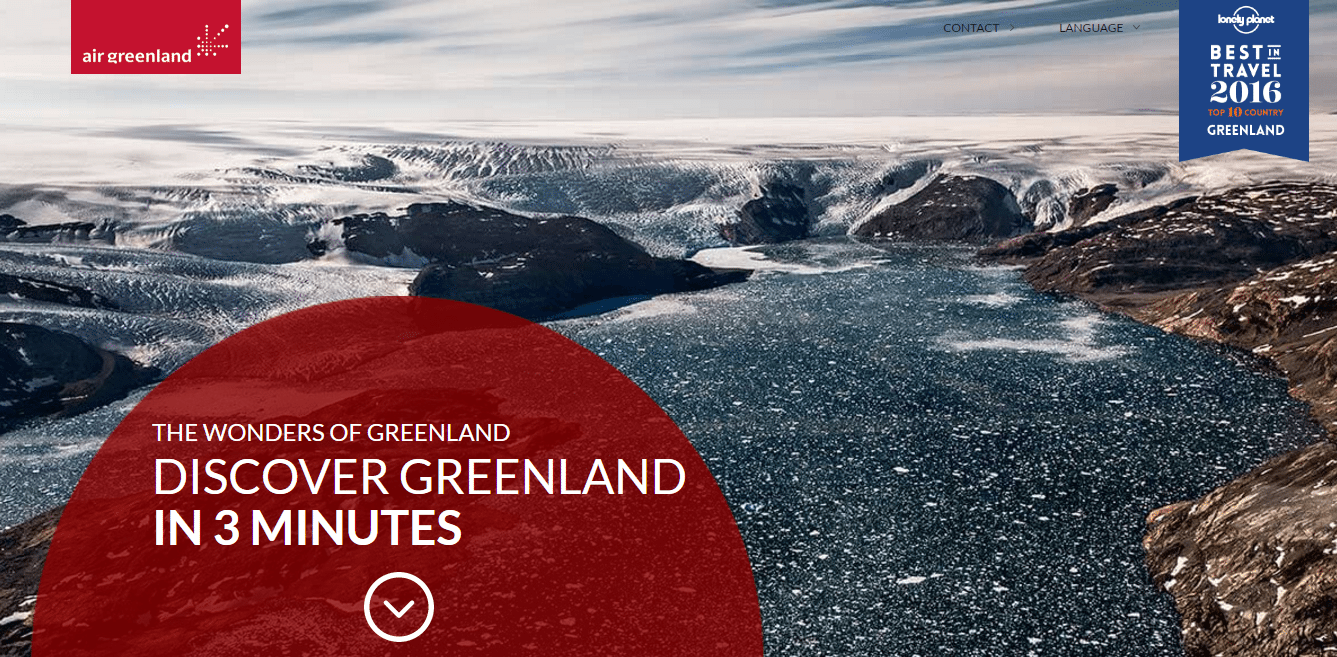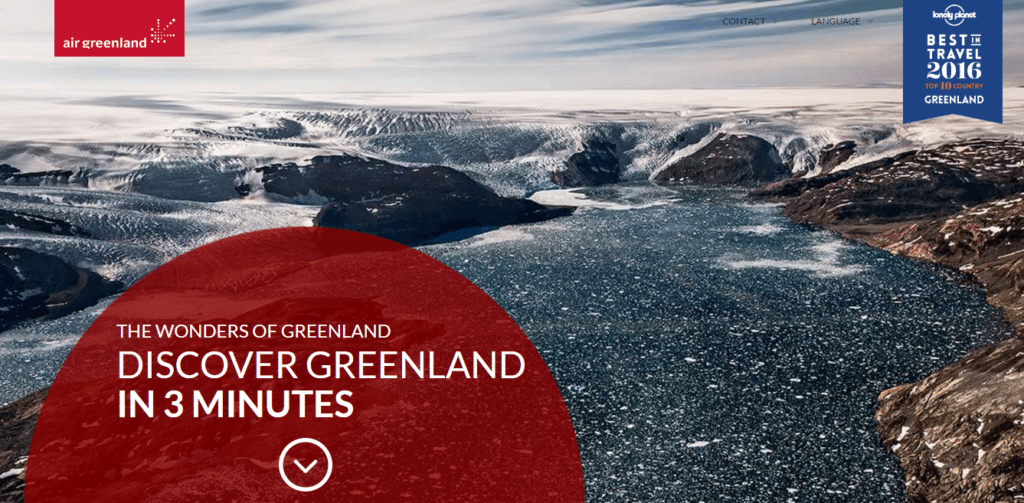 Check out the Greenland in 3 minutes one-page site and you'll be rewarded with interactive elements as your interest is piqued by a powerful call to action.
---
8. Navigation
Just because your visitors can scroll down through your website, doesn't mean that's the most user-friendly way to do so. When you have a long page with a lot of different sections, adding navigation links is a great way to make your site more user-friendly.
With a one-page design, you can set your navigation to jump to different points on the same website by using anchor links.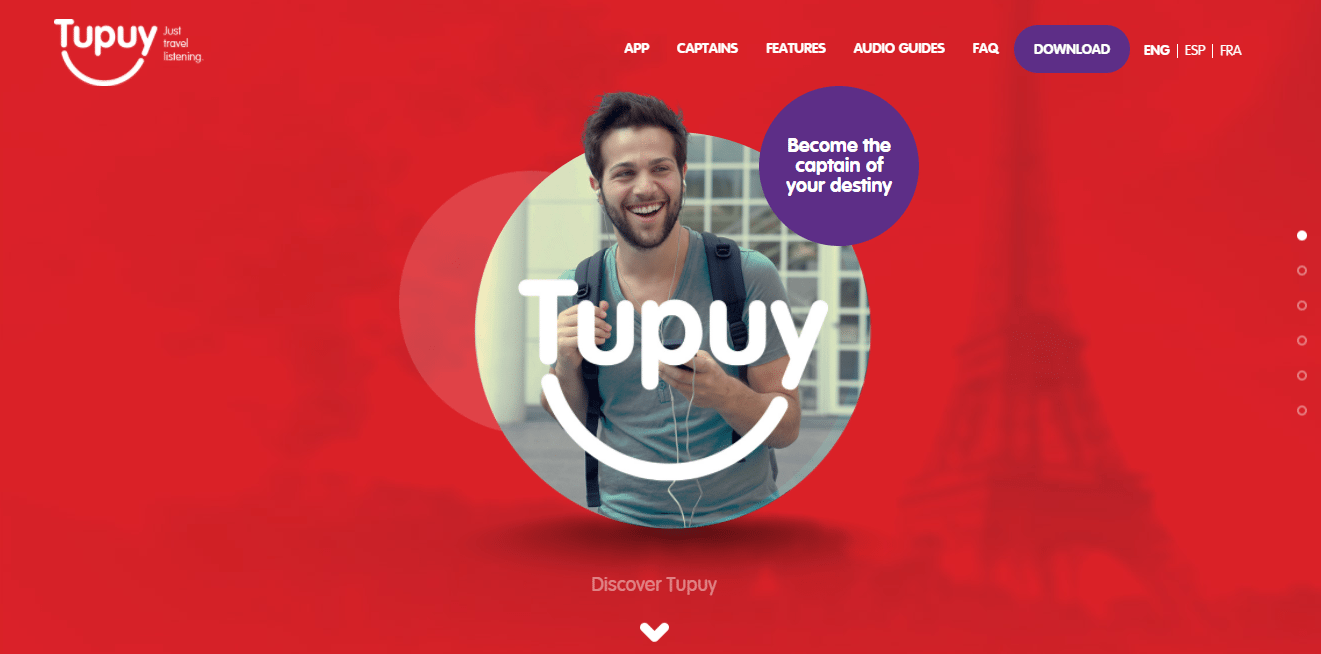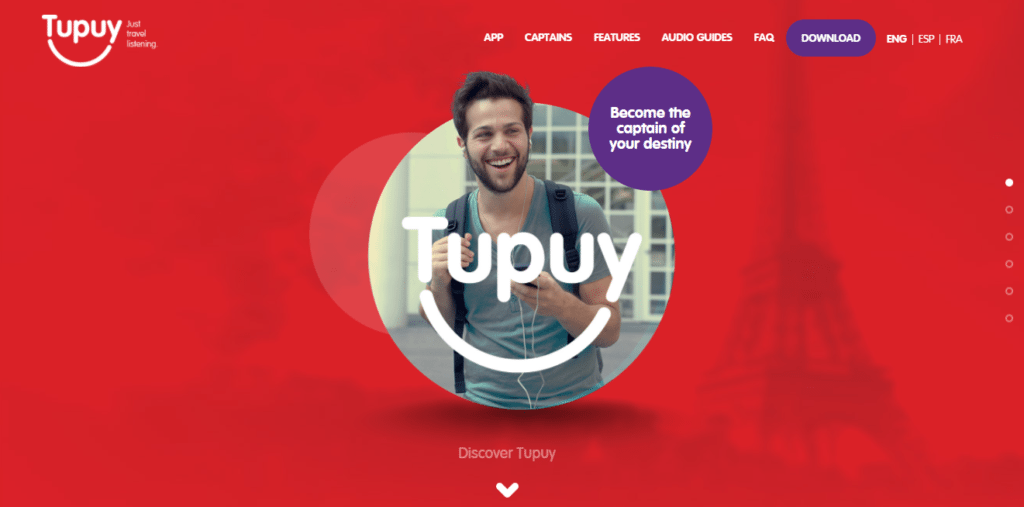 You'll notice that Tupuy did just that in their navigation bar. By clicking a link at the top, you are immediately taken to the part of the website that discusses that particular feature.
---
9.  Responsive
In today's high-tech world, most people use their mobile devices to access the internet. This means it's essential to make your one-page website responsive to mobile phones.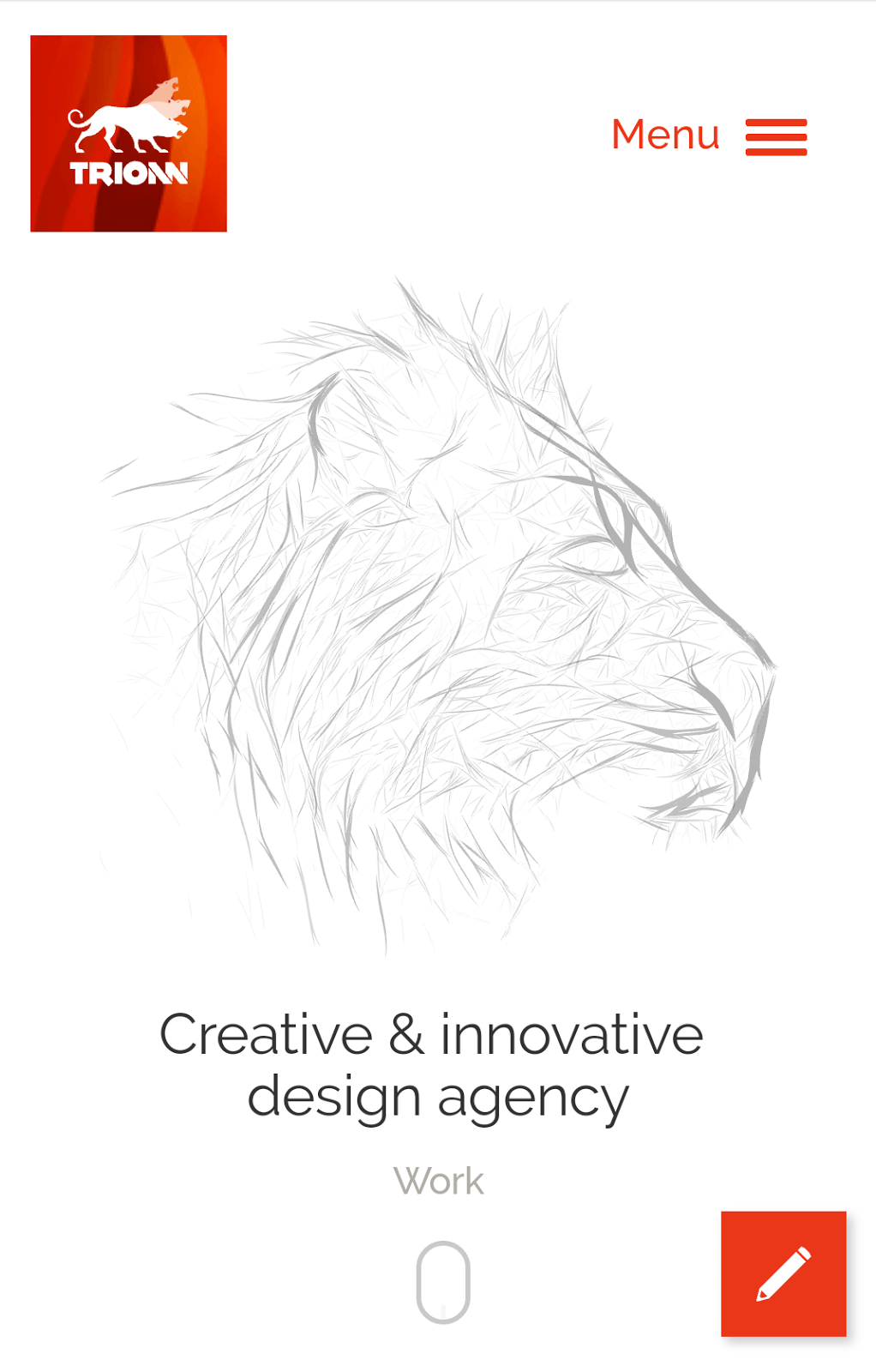 A good one-pager offers an easy and enjoyable experience for its users. Just like the mobile version of Trionn. Simply scroll through the website and you'll find all the information you need.
---
10. Effortless Contact
Single page websites can be a bit tricky. You need to convey who you are, what you can offer, and how you can be reached in the most succinct possible manner. If making new contacts is your main goal, then it should be reflected in the layout of your page. Providing links to your social media accounts also encourages visitors to make lasting connections with you.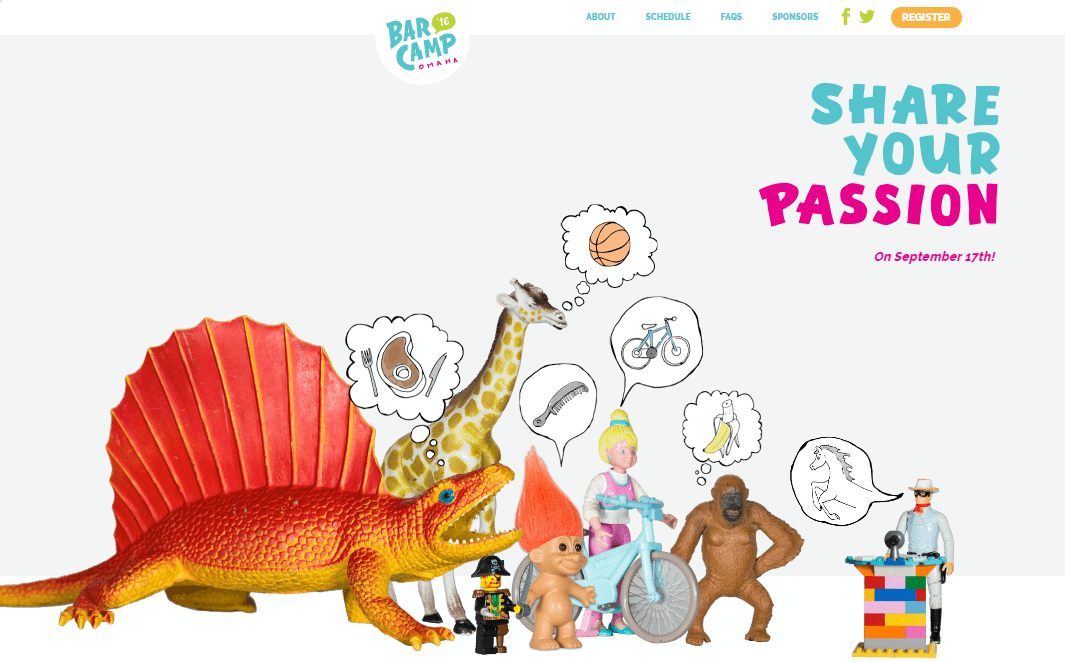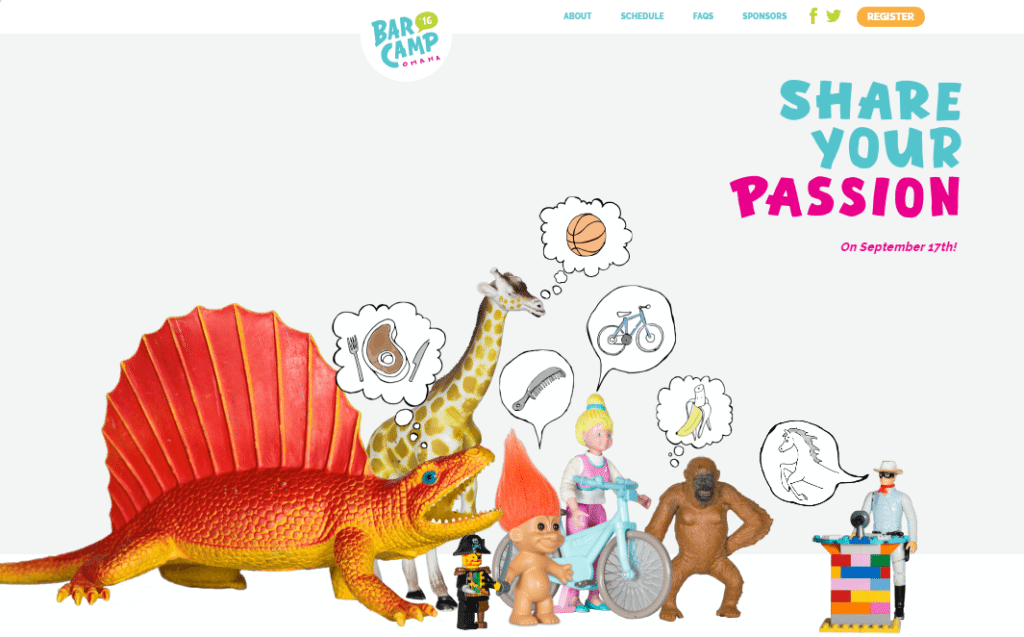 Notice how Bar Camp Omaha placed their "register" button as well as their social media buttons strategically at the top of the page so you can see them prior to scrolling down.
---
Is a single-page design for you?
Single-page websites typically work best for sites that don't have a lot of content. It is ideal for sites that sell a single product, a site aimed at promoting an app, or a site exhibiting a portfolio.
The design of these types of pages is often highly visual, while keeping the text to a minimum. Such websites also need to have a clear and easy-to-understand user interface for it to work.
3 advantages of having a single-page layout:
You control the flow of information – Visitors need to browse through the site in a linear fashion as opposed to clicking around from page to page. Therefore, you're able to direct visitors through the information on your site in a predetermined order.
You take the visitors through a unique journey – One-page sites are usually designed to be aesthetically complex, you can engage your visitors more and take them on a journey instead of just having a passive experience.
Little text is enough – You need to be able to convey your message in a little amount of text. Too much information on a one-page website is overwhelming.
Over To You
While one-page websites are not ideal for every small business site design, they are worth considering for some projects. It will really depend on your main goal. Lay out the pros and cons of using a single page website based on your needs and decide from there.
Hope you enjoyed these one-page website examples!