15 Bar Marketing & Promotion Ideas for 2023 (+ Examples)
Implementing effective bar marketing strategies attracts new patrons and encourages brand loyalty over the long run. You can do so by creating a culture specific to your bar, building brand awareness, implementing creative bar promotion ideas to attract new patrons, and fostering experiences and rewards that keep customers coming back. With that in mind, let's explore 15 bar marketing and promotion ideas to help you grow your business.
1. Define Your Target Audience for Bar Marketing
Your target market is the ideal group of consumers you're trying to attract, and this audience should drive all of your bar marketing and promotional efforts. To define your target market, consider your local population's demographic and behavioral characteristics. Plus, look into the type of patrons you most want to attract, and factors such as foot traffic near your location.
Demographic data includes information about the physical characteristics of your target market, like age, gender, education, occupation, and income. On the other hand, behavioral characteristics encompass hobbies, styles, and interests.
One way to find demographic information is through your city's website or Chamber of Commerce. Another tool you can use is Claritas' ZIP code lookup. Simply enter a ZIP code and hit submit, and you'll get an overview of the major types of audiences in your area in terms of income, household makeup, age, and more.
Once you have the data you need, use it to build customer personas, or profiles, that represent your bar's ideal clientele. This is foundational to your bar marketing plan, as you need a clear idea of your target market to determine the best products, marketing strategies, and bar promotion ideas to reach those customers.
As you do, remember your target audience needs to be of adequate size based on the revenue your bar needs to bring in. To do this, consider how many people in your target market live within close proximity to your bar, have the financial resources to support your business, and will be easy to reach with marketing materials.
For more guidance, check out our how-to guide to creating a customer profile, which includes tips and a template to simplify the process.
2. Cultivate Your Desired Bar Culture
In this case, culture refers to the type of experience you cultivate and promote for your bar. It should be developed based on the customers you're targeting and the bar promotions you plan to use for them, such as events and giveaways. Ideally, the culture you create will integrate seamlessly with the bar marketing tactics you use to entice new customers.
Define your bar's experience to craft a targeted culture for your patrons. For example, are you looking to create a high-end wine bar with an upscale atmosphere, a taproom for craft beer tasting, a noisy sports bar with big screens, or a dive bar with comfort food and loud music? The more overt your bar's experience, the more memorable your culture and the easier it is to attract your desired audience.
Here are some of the most common types of bar cultures:
Dive bars are come-as-you-are local bars with intrinsic charm and often rabidly loyal customers. There's no single definition of a dive bar, but they often have strong character, tasty food, unique quirks and decor, and low prices.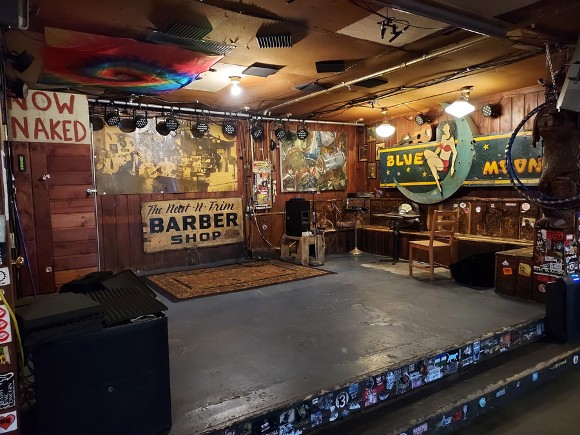 ---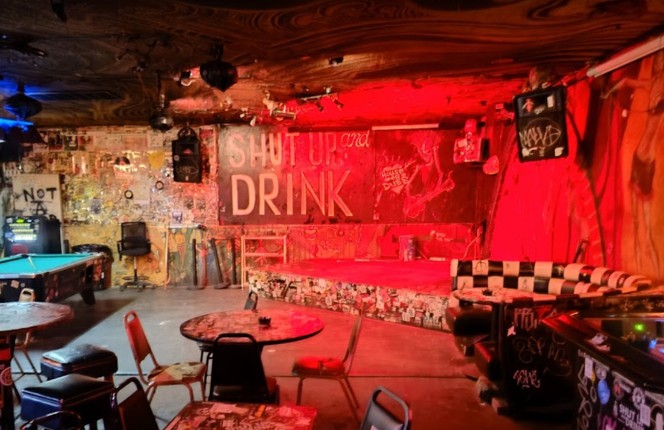 ---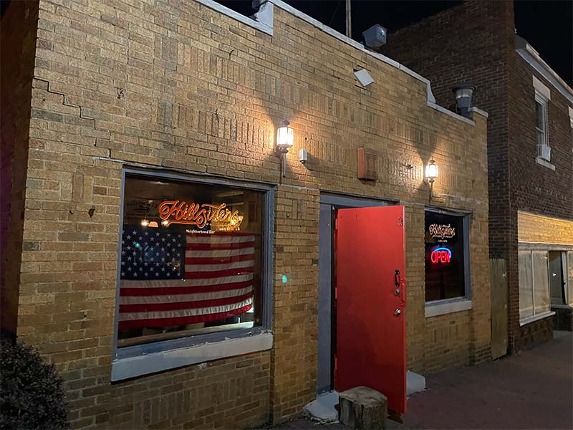 ---
---
Sports bars allow patrons to view sporting events in communal seating, usually with multiple large-screen TVs placed around the bar. Some even allow sports betting. Sports bars have year-round appeal depending on whatever sport is in season. It can get busy during major events like playoff seasons, or for events like the Super Bowl, World Cup, or World Series.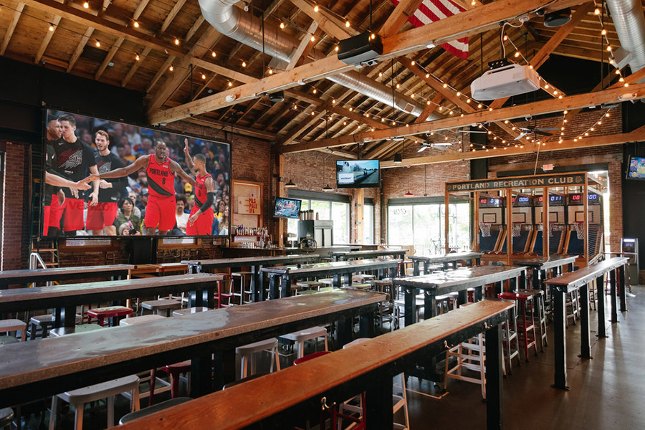 ---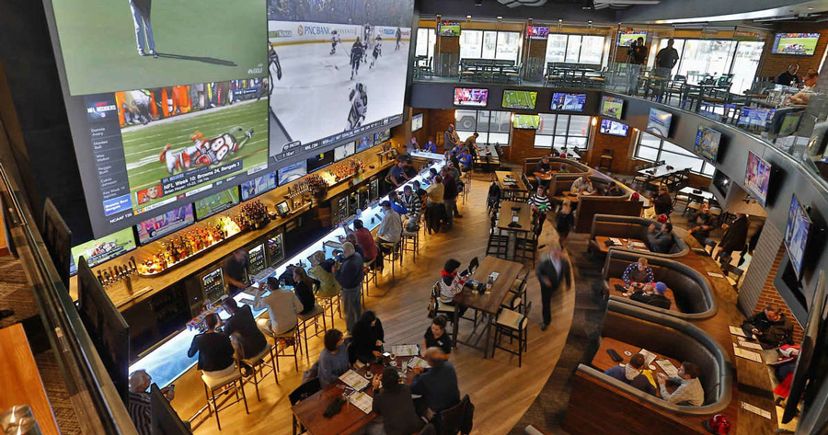 ---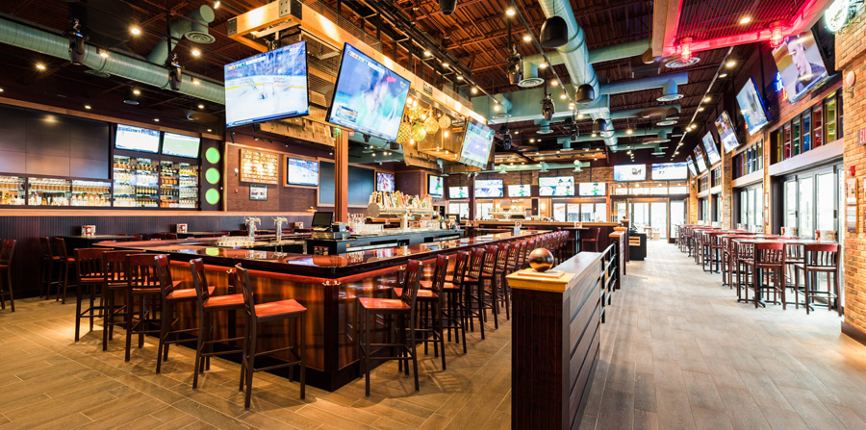 ---
---
Clubs or discos are popular among younger populations and often feature excellent music, talented DJs, and a dance floor. Places like Las Vegas, New York City, Ibiza, and Miami are well-known for their buzzing nightlife scene due to their concentration of nightclubs.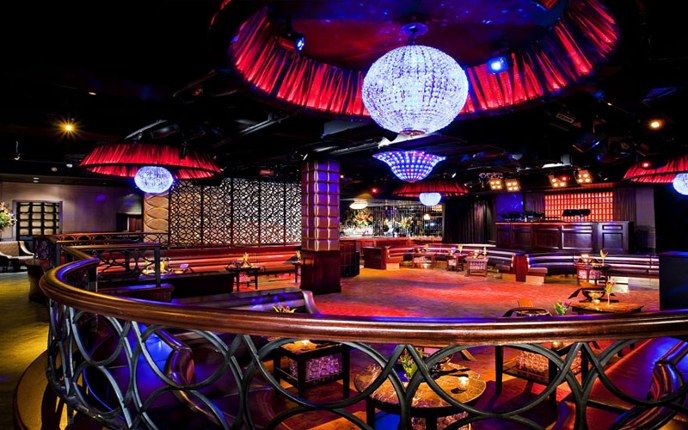 ---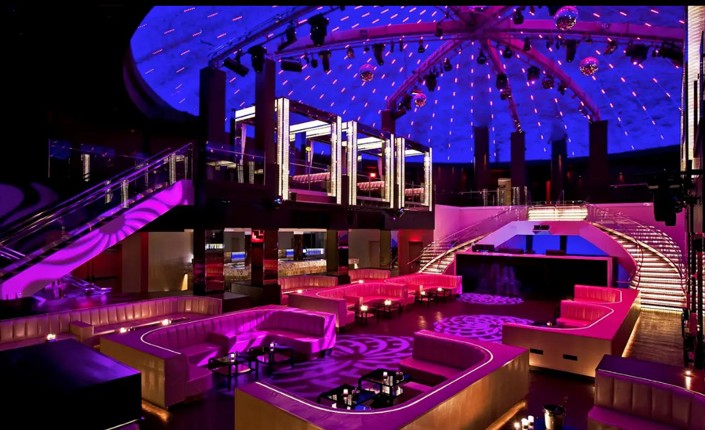 ---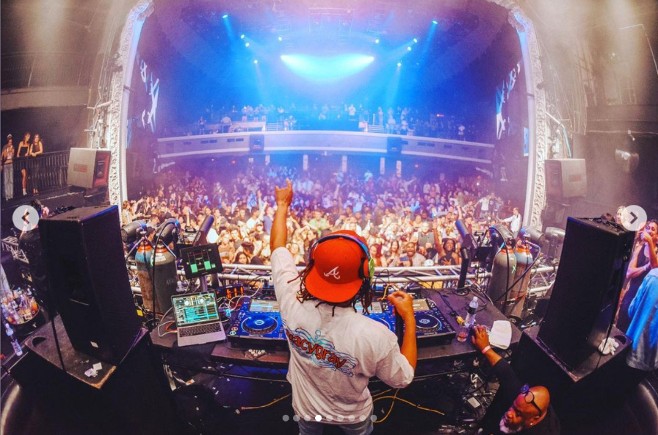 ---
---
Usually bars like these are upscale and may be part of a hotel or restaurant. The atmosphere is lounge-like and often upscale, they are designed for patron conversations, and the bar may offer wines and signature cocktails. Most cocktail lounges also have an extensive drink menu and may offer food.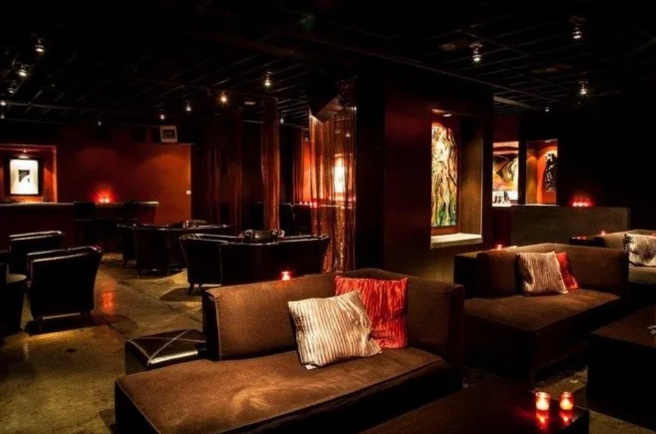 ---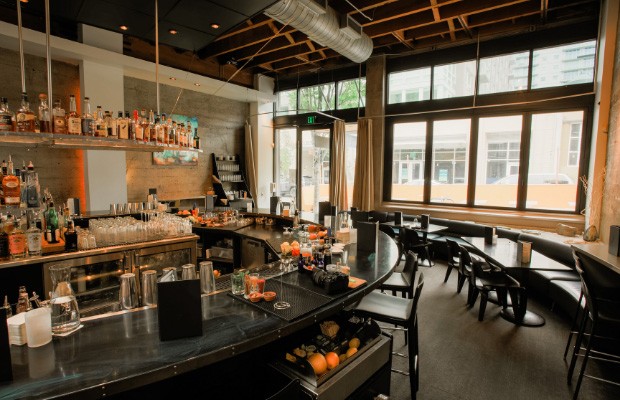 ---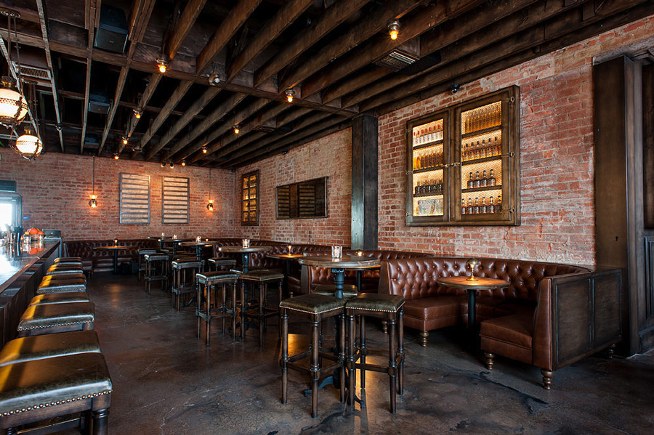 ---
---
Cigar bars allow customers to mix cigar smoking with drinking. Many city ordinances ban smoking in public places, but cigar bars have legal exceptions and feature humidors as well as beverages.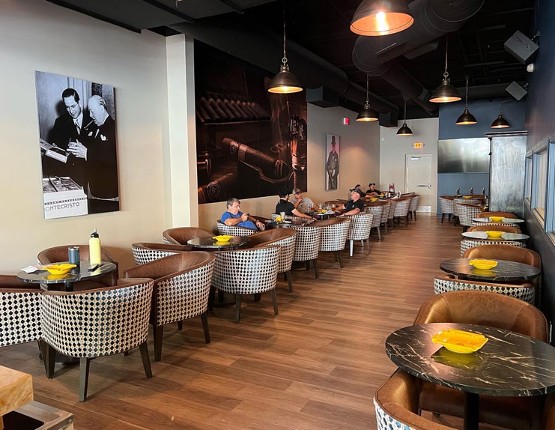 ---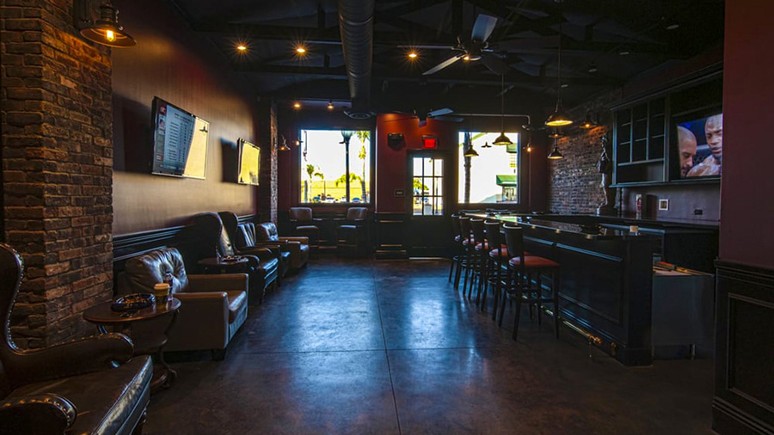 ---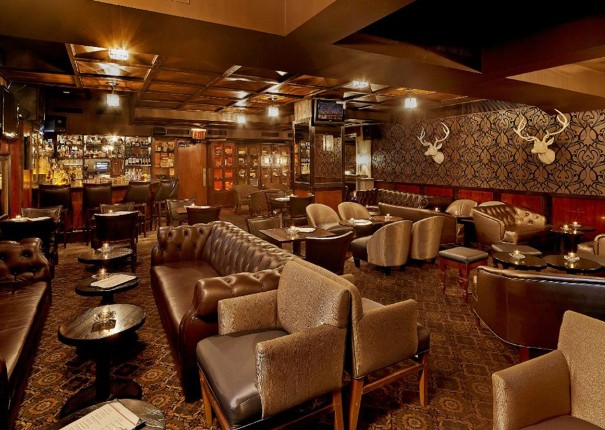 ---
---
Music bars feature live music. While some music bars feature an eclectic array of musicians and groups, other music bars specialize in types of music such as blues or salsa. Piano bars (and dueling piano bars) are also quite common. Venues that allow for open mic events, karaoke, and those featuring local bands may also fall within this category.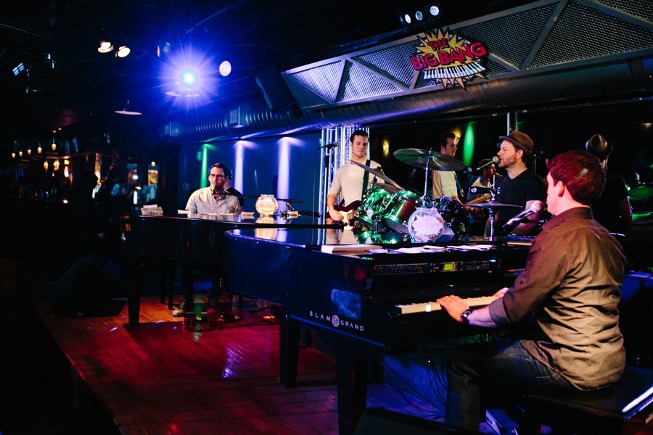 ---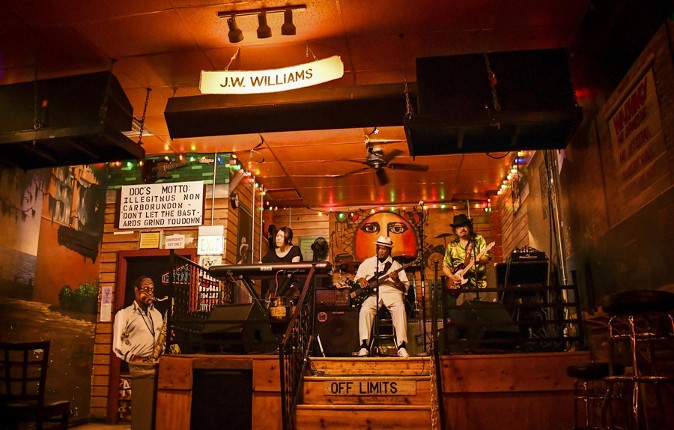 ---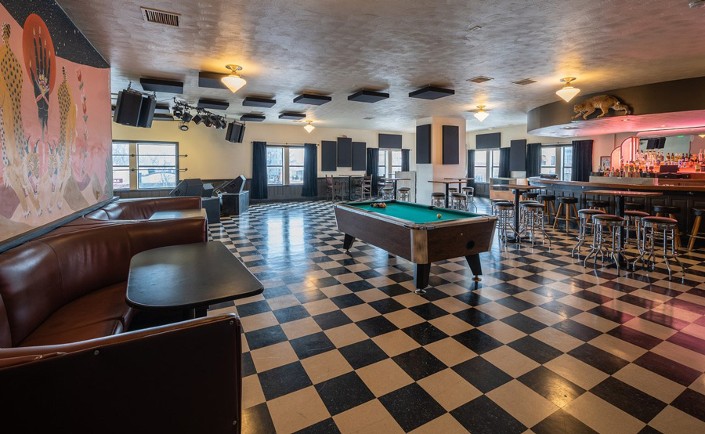 ---
---
Specialty bars center their drink selections around a specific drink. There are rum bars, whiskey bars, martini bars, wine bars, and popular craft beer bars or breweries. These establishments continuously come up with new varieties to provide a different experience each time.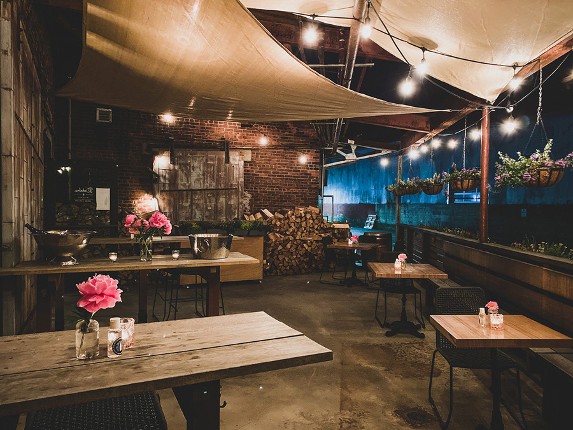 ---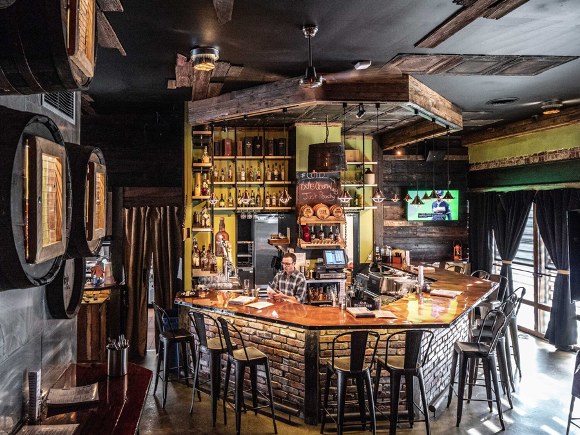 ---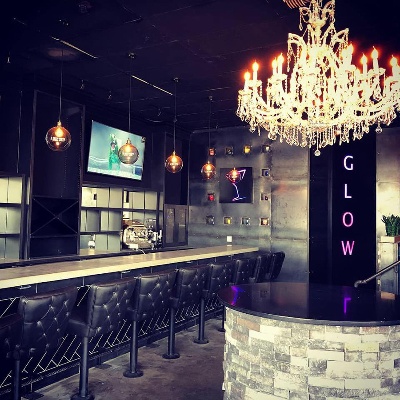 ---
---
Concept bars use an innovative idea or theme as a basis for their style and furnishing. These are best known for unique branding and a bar experience that goes beyond drinking. A few bar themes or concepts that became popular are nostalgia bars, Christmas bars, and movie or pop culture bars.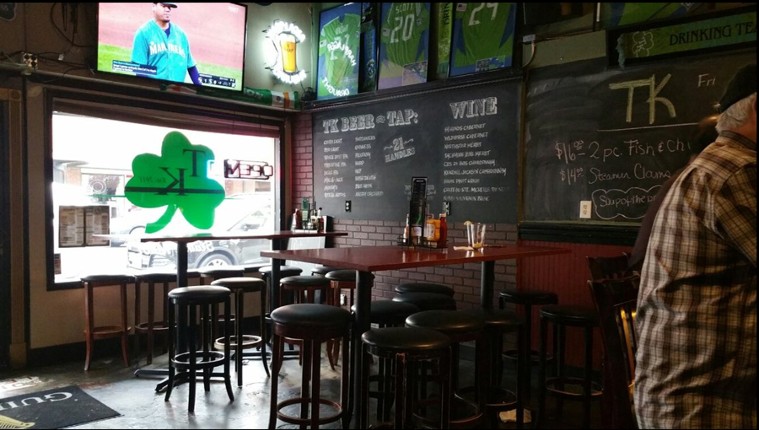 ---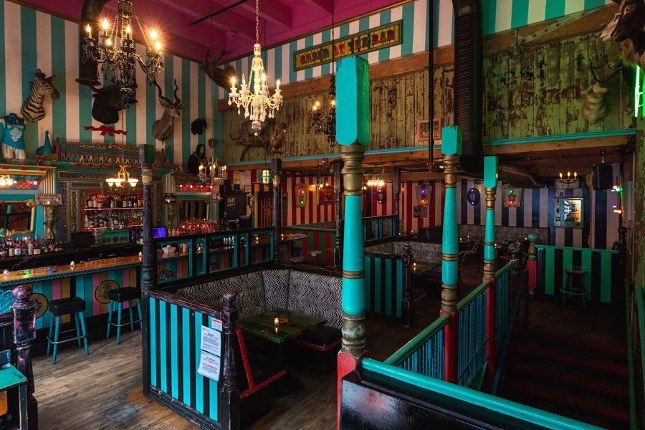 ---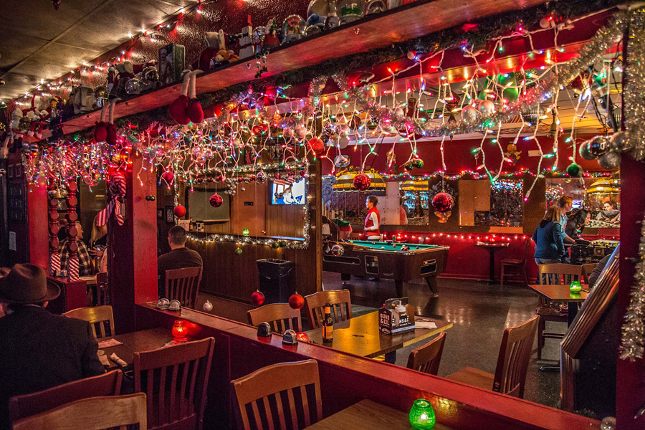 ---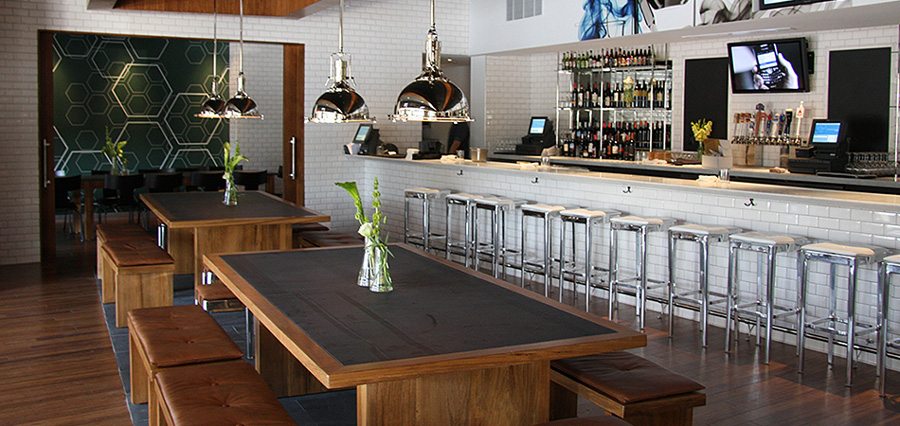 ---
---
Although these are common bar types, your own bar experience may morph between different types depending on your style and the patrons you want to attract. Local bars tend to blend elements of varying bar experiences, so you may want to bring out the karaoke equipment on some nights and create a sports experience on others to create an eclectic and unique culture.
3. Build Brand Presence Locally With a Business Website
Having a website to establish and promote your bar online is essential. It will help you rank higher on Google and get found in more local online searches, especially in conjunction with a Google Business Profile. Potential patrons will rely on your website to decide whether to visit, and regulars will use it to discover events and promotions.
Your bar's website should include important information like location, hours, and events, and feature special offers such as your happy hour menu and any seasonal promotions or drinks. Your address, driving, and parking directions should be prominently displayed on the home page to make it easy for new customers to visit.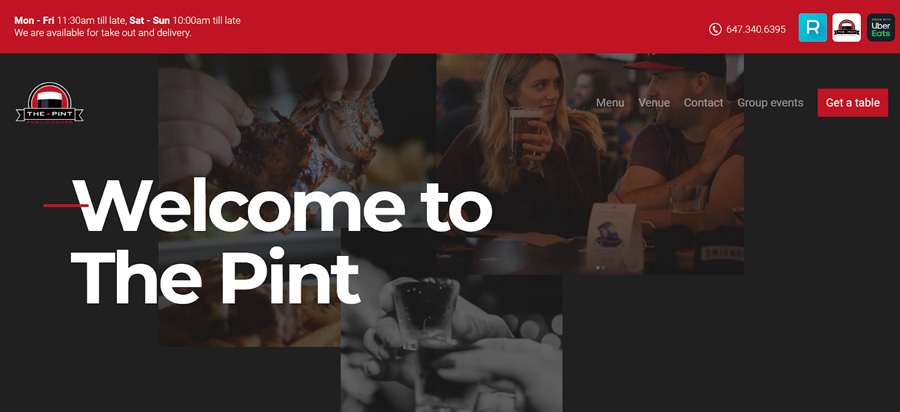 ---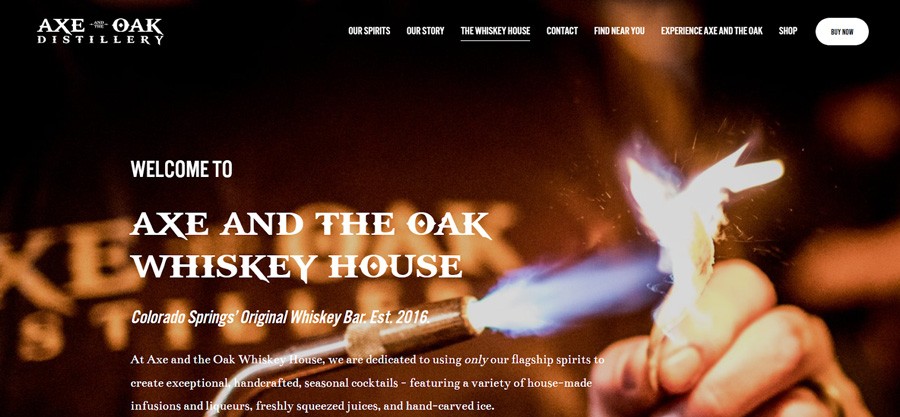 ---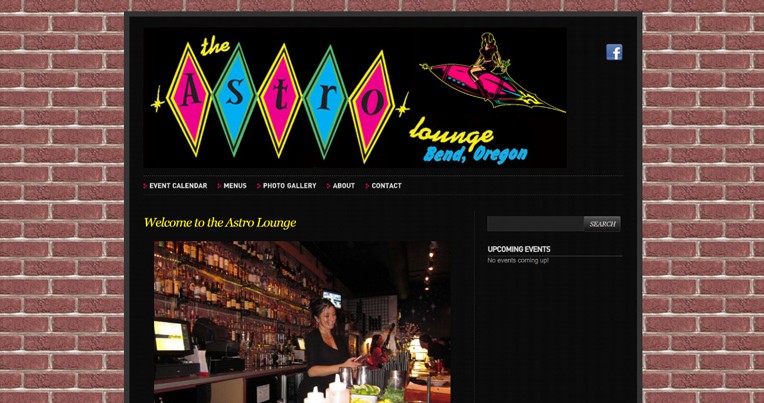 ---
Your website can become the hub of your bar marketing ideas. Some ways you can use it to bring in customers include:
Driving and parking directions: Include your bar's address and instructions for driving to your bar and parking. Make the address clickable so customers can click on it to bring up Google Maps or their phone's navigation app.
Click-to-call phone number: Add your phone number to the main navigation menu of your website and make it clickable, so that someone can reach out to you by phone with any questions with a single click.
Hours: List your happy hours, normal business hours, and holiday or event-specific hours. If you are only open seasonally, include this information on your website.
Menu: Provide a downloadable PDF of your bar's food menu, beer list, and specialty cocktails, as well as menu pages that can be viewed online. Add professional photos of your food and drink to your menus, especially for your most popular and mouth-watering items.
Event calendar: Keep an up-to-date calendar of live music, promotions, specials, league or club nights, theme nights, and other events.
Engage with an "About Our Bar" page: Your "about" pages can tell the story of your bar's founding, explain its mission and vision, showcase community involvement, put the spotlight on your staff members, house your bar's press releases and media kit, and more.
For help creating a website for your bar, follow our easy instructions for making a restaurant website. We used Weebly for the article because they have packages tailor-made for restaurants and bars. Weebly tops our list of the best restaurant website builders, and it's a great option if you haven't yet chosen a website platform.
Visit Weebly
Have a temporary change to your bar's hours of operation? Don't forget to add a temporary hours change as a Post on your Google Business Profile. Knowledge graph posts appear in search results and increase the space your profile takes up, making it more eye-catching in online search results.
4. Develop Regular Bar Marketing Specials
Develop a calendar that includes regularly scheduled bar marketing promotions your customers can count on—and will come back for. Examples include happy hours, discounted food or drink specials (e.g., "Taco Tuesday & Tequila"), and scheduled bar theme nights, like trivia, karaoke, or darts competitions.
Some states prohibit giving away alcohol. Before creating free or special-priced drink offer, consult your state's laws governing the promotion of alcohol or establishments serving alcohol.
Your bar's marketing offers should complement the culture you created and the target audience you identified. Plan your bar's promotions to follow a regular schedule and post them on your website and social media pages.
Some different types of general bar promotion ideas include:
| Type of Bar or Offer | Ideas for Regular Promotions |
| --- | --- |
| Sports Bar | Sport-themed drink specials, price cuts based on home-team performance, jersey nights, college rivalry weekends, and seasonal events like March Madness, pro playoffs and championship games, draft day parties, and other sports bar ideas |
| Music Bar | Karaoke night, pick your own song, live and local bands, genre-based nights like Metal Monday, or free jukebox picks |
| Game-friendly Bars | Raffles, competitions, or leagues for billiards, ping pong, darts, etc. |
| Drink Specials | Happy hours, discount specific drinks, signature cocktail for your location or city (or a twist on a local favorite) |
| Food Specials | Shrimp night, burger night, all-you-can-eat wings night—choose food to promote and discount to drive up sales and encourage visits on a night of the week or month you want your bar to be busier |
| Concept Bars | Costume contests or dress-up nights, throwback pricing (for nostalgia concept bars) |
| Dive Bars | Loyalty program, point-based reward system, trivia nights, mixers, and other bar party ideas |
5. Get on Google My Business
Claim or create your free Google Business Profile to get your bar listed on Google's massive business directory and shown in local map listings. Listing your bar on Google My Business is what lands you in the "local pack" and puts you into Google Maps when people search for your bar or related terms.
Fill out your profile completely. By adding pictures, identifying your establishment as a bar, listing price ranges, bar hours, and your address, you create an appealing and clickable profile on Google. Encourage your customers to leave positive reviews on Google, since this will improve your search rankings.
Also, make it a point to post special offers, as this and other knowledge graph posts are displayed when your bar's profile appears in search results. Additional ways to get more attention through posts include posting special holiday hours or closures, major news about your bar, and details about events.
6. Develop a Social Media Marketing Plan
Your social media marketing strategy includes promoting your bar on Facebook, Instagram, and other social channels. Use social media platforms like Facebook and Instagram, in particular, to promote events, share drink specials, and engage potential customers. A social media presence gets your bar in front of the community, helping old customers remember you and new customers discover you.
Once you've decided on your target market and bar culture, you'll be able to identify which platforms will give the best return on your marketing investment. As you grow your social media presence, experiment with different platforms to see what works best for your community and target market. Just remember it's important to first focus on the outlets that give you the biggest return on investment.
Create a Facebook Business Page for your bar to gain visibility and online exposure and share details about your location, hours, and promotions. Set up your page to include basic information about your bar, post events and promotion details, and take advantage of paid advertising opportunities. Optimize your bar's Facebook page to reach your targeted market quickly and effectively.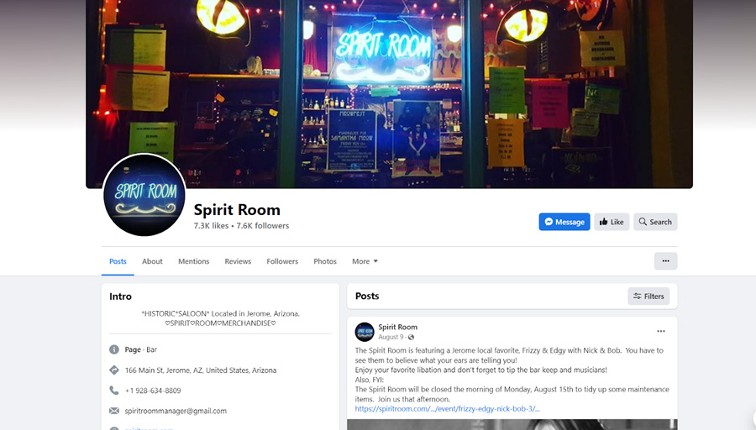 ---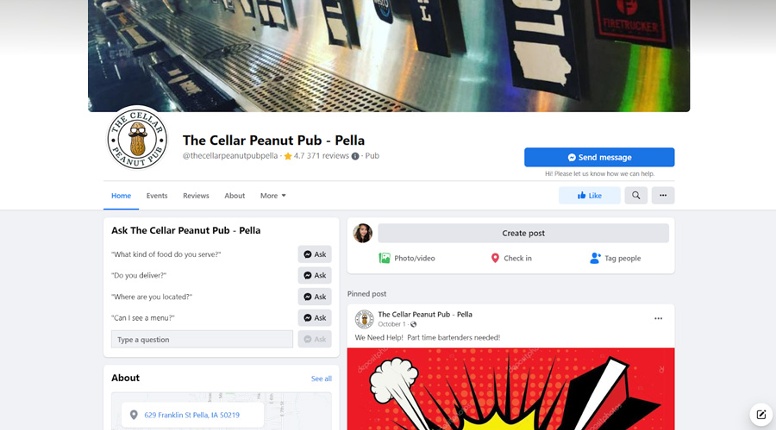 ---
Facebook pages are effective bar marketing tools because they give your more local brand awareness, additional reviews, and social buzz. Friends can easily recommend your bar, tag your bar in posts, and encourage others to visit using Facebook. Plus, it's free and easy to create a business page for your bar on Facebook and use it as part of your overall bar marketing strategy.
There are four specific actions to take once you create your free Facebook Business Page:
Post regularly: Once-a-day updates are the minimum. Use a variety of videos, pictures, and text updates to keep your bar audience informed. Your Facebook posts will convey your bar culture.
Respond to messages: Facebook allows people to send messages through Facebook Messenger. Be sure to respond to these messages as quickly as possible, since your response rate and time will be publicly displayed on your Facebook profile.
Monitor reviews: Like Yelp and Google, Facebook is a major review site. Read each review and make any necessary changes to improve your products and services.
Run ads and boost posts: Facebook ads allow you to reach a highly targeted audience in your local area. Learn how to use Facebook advertising, including both standalone ads and boosted posts, to build bar brand awareness, entice new patrons to visit your establishment, and publicize events and promotions. Best of all, using Facebook ads is one of the most affordable and cost-effective paid social options for marketing your bar.
For more information on optimizing your bar's Facebook Business Page, check out our step-by-step guide to creating a Facebook page.
Need help building your Facebook page? Hibu offers an affordable, all-in-one solution for bar marketing on Facebook, including setup and optimization of your Facebook business page and ad management.
---
Instagram allows you to advertise your bar's drinks, events, and promotions through enticing photos and optimized hashtags. Publish a post on Instagram at least once a day and post three to 10 Instagram stories to keep engagement high. Plus, include geotags and popular hashtags in your posts and stories to increase your bar's exposure.
Instagram (IG) is particularly important for your bar if you want to reach a Millennial or Gen Z audience. A whopping 62% of Instagram users are within the 18 to 34-year-old age group (31% from 18 to 24 and 31.2% from 25 to 34).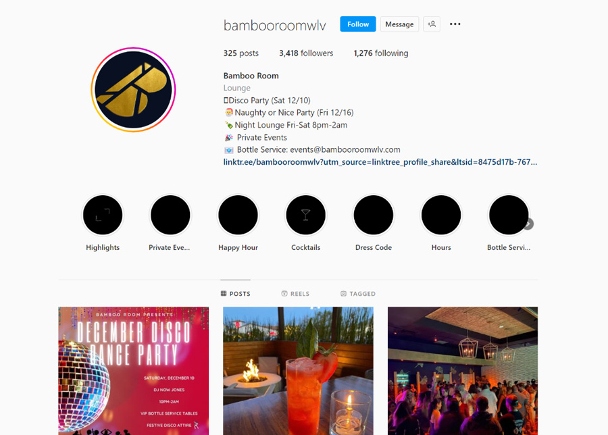 ---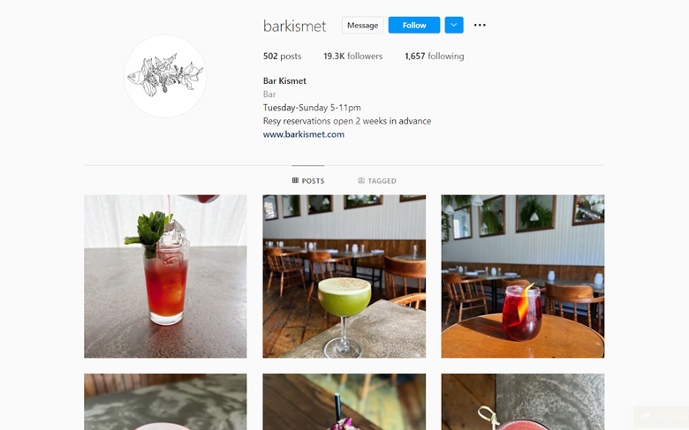 ---
Here are four specific bar marketing tips you should take note of when promoting your bar on Instagram:
Post attractive food and drink photos: The golden rule of Instagram is to show, don't tell. Instead of posting the typical pitch ads of images with text inside, post high-quality and visually appealing photos of items from your menu instead.
Use relevant hashtags: Hashtags can get your content in front of a larger audience, so make sure to use the right balance of trending hashtags (like #drinks or #foodie) and niche or local hashtags (like #manhattanbar or #rosemojito).
Use story highlights: Unlike stories, story highlights remain on your profile until you remove them. Use this to post your menu or personal content like your staff's favorite drinks to get more views.
Feature your guests: Instagram posts with people's faces are 38% more likely to get likes than without. Shoot candid pictures of customers having fun and ask them for their permission to post them on your business IG profile.
---
Creating marketing content that can go viral has become much more accessible through TikTok. You can post 15-second videos (or shorter) that will showcase your bar's culture and menu. For longer videos of up to three minutes, you can share special recipes, show food or drink prep tips, and sneak peeks.
TikTok is jam-packed with short creative videos, so it's important to market creatively and concisely considering the video length limits. With over 1 billion active users, TikTok is a fast-growing platform that can connect you with customers in a way other platforms can't.
Here are three tips for bar marketing on TikTok:
Start or join challenges: Challenges on TikTok create a huge buzz, so participating with your staff can get you a larger reach. At the same time, if you can create a catchy TikTok challenge that relates to your bar, encourage others to try it out by sharing your challenge hashtag.
Post food or drink preparation videos: Drink preparation videos under #bar and #bartender have almost 500 billion views on TikTok so far. People love seeing satisfying videos of food and drinks that can give them tips on how to make them too. Use viral hashtags to your advantage when posting these videos.
Team up with influencers: To ramp up your following immediately, partner with influencers to create captivating content in your bar. You can create a bar challenge or just have them try out a signature drink or popular food item from your menu.
If you want to improve your TikTok bar marketing quickly but lack the know-how, turn to freelance professionals on Fiverr. You'll find low-cost experts providing user-generated content services, TikTok organic growth services, and even personalized TikTok video edits and reels for businesses for as low as $5. See what's available today.
---
7. Sign Up for Yelp
Yelp is a massive online review site with over 178 million visitors each month in 2022 and more than 148 million reviews posted. Because Yelp is such an influential review site, you should create a business profile and keep it updated. Take a look at our guide to using Yelp for business to find out how to get the most out of the platform. Once your profile is up, invite customers to review your bar on Yelp.
Although businesses with a rating as low as 1 star can find a 6.4% growth in revenue on Yelp, it can go up as high as 9.9% revenue growth with better ratings, so it's in your best interest to work hard for great reviews.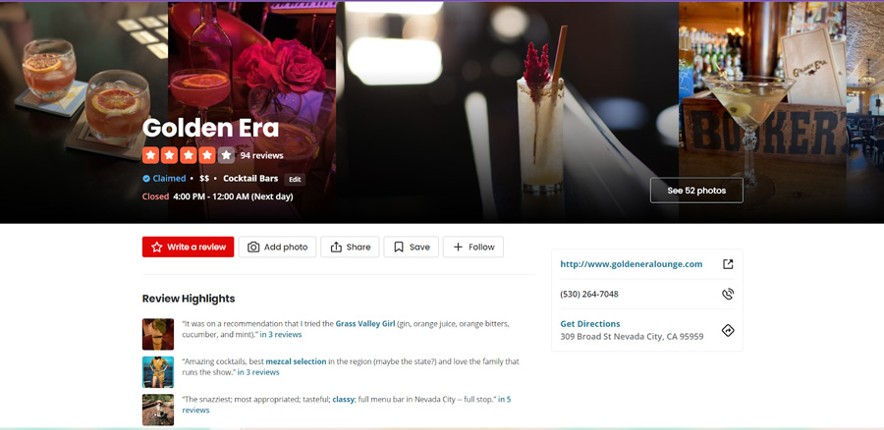 ---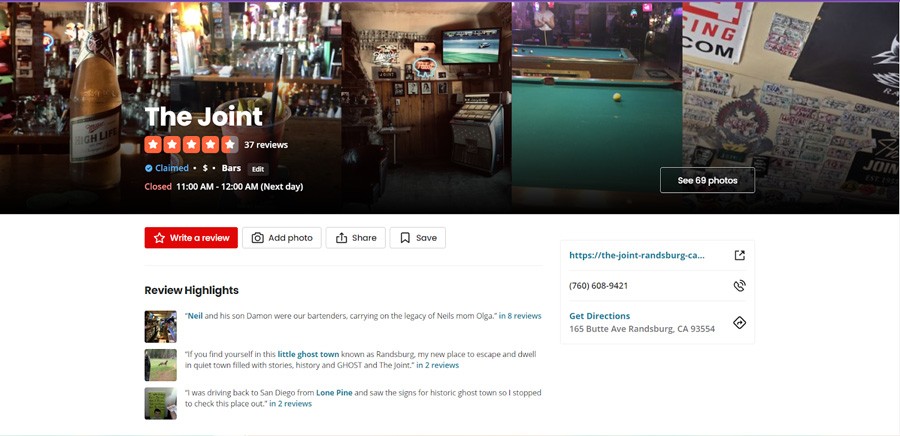 ---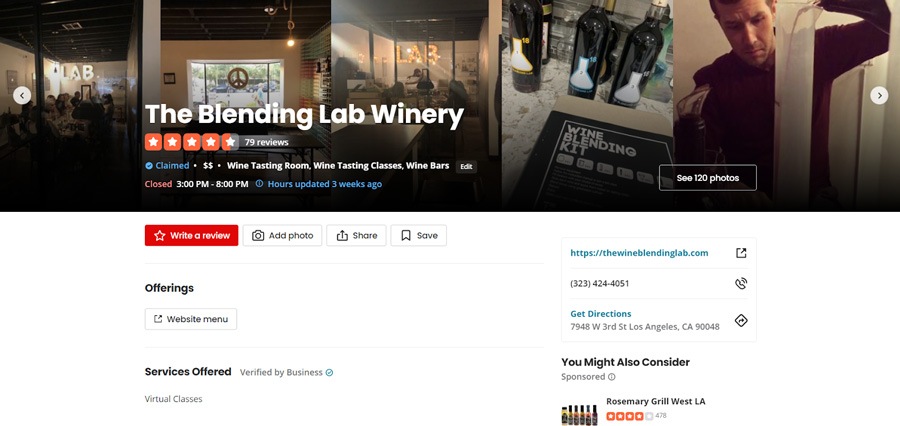 ---
And, if you haven't yet signed up for a Yelp business profile, do so here to receive an extra $300 in Yelp advertising credit. Do it today and start earning 5-star reviews.
8. Monitor Reviews & Manage Your Bar's Reputation
Like Google, Yelp, Facebook, Tripadvisor, and other platforms, countless places online allow customers to leave reviews of your bar. These online reviews are essential because they'll either encourage or prevent future customers from visiting your bar. You should read these reviews and make any necessary adaptations to your bar culture or promotions.
If you receive negative reviews, the best thing to do is respond. Make it clear that you understand the concerns and share any actions you're taking to improve in that area. If appropriate, extend an offer to make things right, and if your business was at fault, apologize.
If you receive positive reviews, it's appropriate to thank the reviewer. Stay aware of all reviews to understand how your bar is being perceived by your customers, and respond to each one, whether negative or positive.
Since much of marketing for local bars is word-of-mouth-centric, reviews shape the reputation of your bar, which is a key factor in how people view your bar culture. You can stay on top of all these reviews by using BrightLocal, a single platform for viewing all of your listings, reviews, and local rankings.
9. Encourage Word-of-Mouth Marketing
Word-of-mouth marketing (aka WOM) involves encouraging people to recommend your bar to their friends and acquaintances. It can be your number one source of new patrons, but it's only as effective as your bar is appealing. Harness your bar's culture and promotions to establish your identity as the music bar, sports bar, or karaoke bar in your area, and word of mouth will spread like crazy.
About 90% of customers place the highest level of trust in recommendations, even from strangers. Because of this, word-of-mouth impressions drive five times more sales than paid media.
There are two ways to create word of mouth: organic or amplified. Organic word of mouth happens naturally as you provide a consistently positive experience for customers. However, you can also generate recommendations through amplified WOM marketing campaigns, such as paying brand ambassadors to advocate for your bar online.
A few other ways to generate word of mouth are to offer discounts, engage your employees, or network among your patrons. In addition, as a small business owner, you can personally generate referrals by attending networking events at your local Chamber of Commerce or business networking organizations.
10. Give Away Collectible Branded Merch
Collectible bar merchandise includes items like branded shot glasses, koozies, T-shirts, and hats. Give away merchandise as prizes during promotions, as a reward for loyal customers, or to entice customers into your bar on slow nights. Also, keep in mind that having your team members wear branded apparel (hats, T-shirts, aprons, and so on) also builds brand awareness and recognition with patrons.
You can design and order branded merchandise to promote your bar in several places. VistaPrint offers low-cost printing of T-shirts, hats, and more. Canva offers online graphic design tools and templates you can use to make the perfect design for branded merch. Placeit has a free logo maker, including bar logo templates, and lets you place your design on product mock-ups so that you can see exactly how it will look before ordering.
---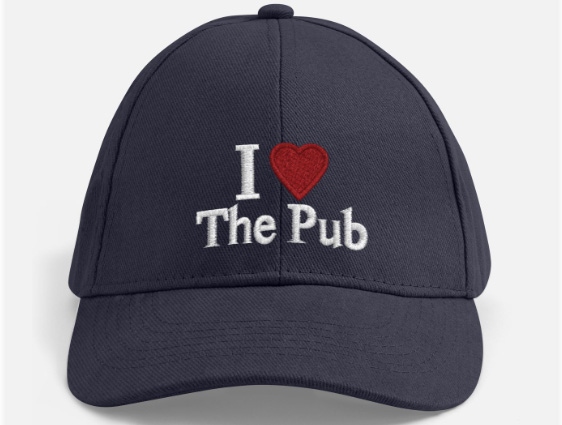 ---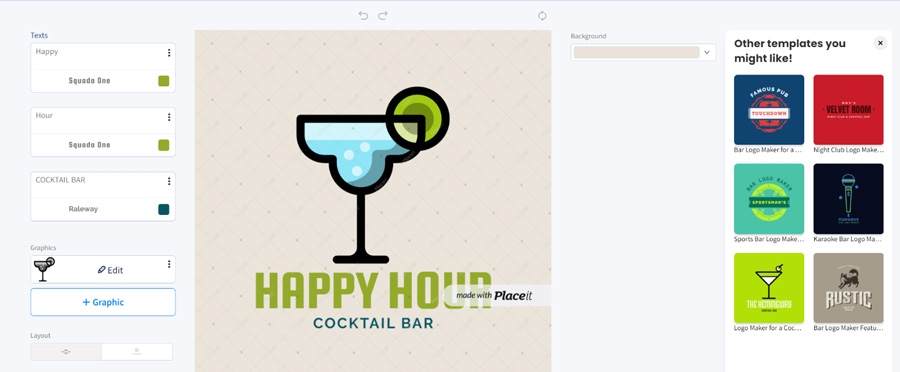 ---
If your bar doesn't have a budget for branded merchandise, your beer and liquor distributors and local breweries may provide free pint glasses, shirts, or other items to give away. This makes for a low-cost alternative to buying your own branded merchandise for bar marketing, and some of these partners may also allow for dual branding with your logo.
11. Curate Unique Experiences
Few people choose a bar simply because of its beer. Instead, people go for the experience, the culture, and the vibe. The greater the emphasis you put on having a good time, the more your bar will benefit from word-of-mouth marketing. Decorate your bar, create signature drinks, and schedule live music and promotions in a way that gives customers a unique experience they'll return to again and again.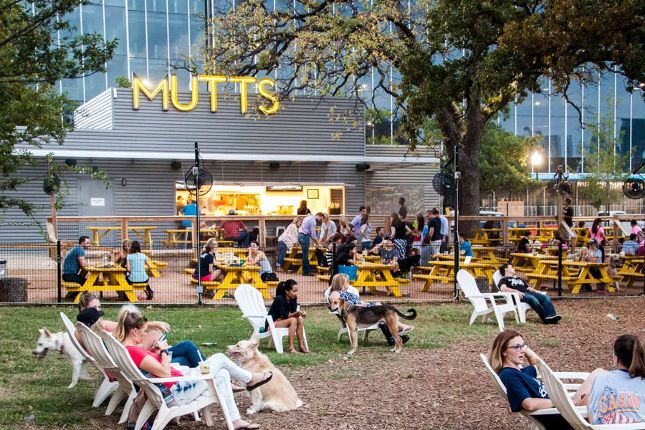 ---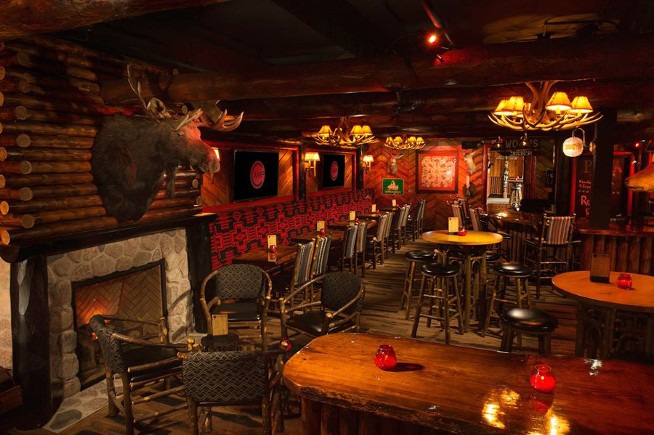 ---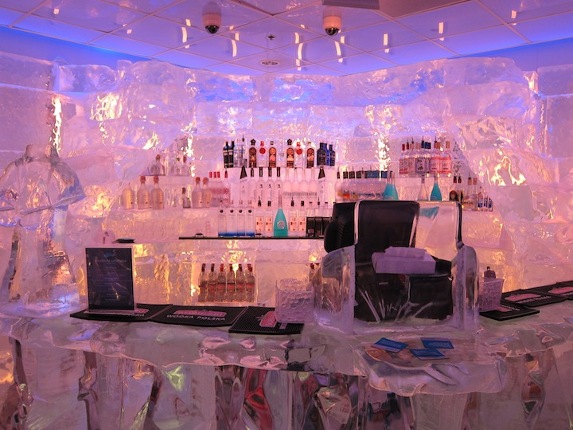 ---
12. Sponsor Local Sports, Charity Give-backs & Community Events
Sponsoring a local sports team can involve providing branded jerseys, T-shirts, and other swag to a local intramural team to advertise your bar. Build relationships with local universities and companies, or reach out to your city's parks and recreation department to let them know you're open to sponsoring a team. Likewise, sponsoring community events and holding charitable give-back promotions and events can boost your bar's image locally.
13. Send Email Blasts
In addition to social media, send email blasts each month to promote special bar offers, an events calendar, nights when you're having trivia, karaoke, or live music, and so on. Include photos from recent past events to showcase what a great time people have at your establishment. Promote any local community events or charitable give-backs you're participating in to build brand affinity.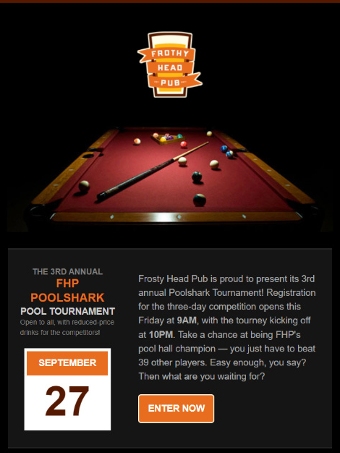 ---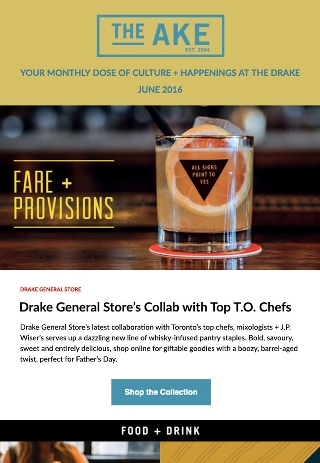 ---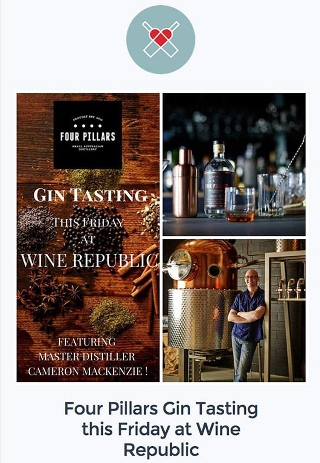 ---
14. Launch a Rewards Program
A customer rewards or loyalty program incentivizes patrons to return themselves, and often to bring friends along with them. Thus, loyalty programs are a bar marketing tool that can be used both to attract new patrons and build brand loyalty.
With most loyalty rewards platforms, you can design your program by customizing rewards that create incentives and align with your bar's culture and branding. They can also support specific goals, like ordering a specific product, visiting the bar several times, sending referrals, or sharing your story online.
Once your incentives are in place, brand your loyalty program and prepare an acquisition strategy. This will ensure that people will sign up to join the program. Find out more about how to launch a customer rewards program in our comprehensive guide.
15. Build a Library of Creative Bar Promotion Ideas
Bar marketing through promotions can go beyond traditional methods by infusing your marketing plan with potentially viral and attention-grabbing ideas. Here are some creative ideas to get you started:
Pay-your-parking ticket night: Few things are more frustrating than getting a parking ticket. Boost the mood and grow business by offering to pay off anyone's parking ticket who brings in an unpaid parking ticket dated within the last week. Be sure to provide stamps and a mailbox to ensure the ticket does get paid.
Celebrate a totally random event: Patrons come to bars to get social, have fun, and take their mind off their troubles. Pick a night to celebrate a random event—Hottest Day in May (with discounted margaritas), half off Samuel Adams beer on the anniversary of Samuel Adams' death (October 2, who knew?), or pick a night for Zombie Appreciation Day (with some sort of zombie-related discount or drink special).
Offer gift cards for game winners: Many bars have games, so why not reward the winners with a gift card? Adding gift card rewards encourages healthy competition and heats up business by creating repeat customers.
Host events: Your bar can increase traffic without doing the heavy lifting involved with planning and advertising your unique events. Let local organizations, universities, and companies know that your space is available for their events to increase sales and gain new customers.
Flip-a-coin penny night: When customers order a beer on tap, they get to flip a penny. Heads, the drink costs a penny; tails, they pay full price.
Sponsor release parties: Sponsoring a local band or artist releasing a new album is a great way to bring in patrons who might not otherwise frequent your bar. The more buzz you and the band generate around the album release, the more visitors your bar will be able to welcome.
Run bar rallies for hometown teams: To generate team goodwill, offer free drinks if the hometown team wins by more than 10 points or if everyone's favorite home team player sinks a 3-pointer in the fourth quarter. Just choose a promotion and reward that will keep patrons in your bar as long as possible. The longer they stay, the more they're likely to spend.
Purchase custom mugs for super customers: Once a customer purchases their one-hundredth drink, it's time to celebrate. Order a custom engraved mug with the customer's name on it. Whenever they show up at the bar, pull down their stein and give them their first drink half off.
Host Bar Olympics: Instead of the ho-hum drone of games in the background, pump it up to Bar Olympics—a full spread of bar games from beer pong to billiards. Host all your games during one big night of revelry and liberally distribute rewards like branded T-shirts and pint glasses to winners.
Hold a mix-off: A mix-off or a bartender competition can bring in a lot of positive publicity. Put bartenders against each other and put the drinks they make under a special offer or deal. Let your customers vote on the drink they like best and end the night with the grand announcement.
Frequently Asked Questions (FAQs)
What is a bar's target market?
A bar's target market is the ideal group of customers the bar business wants to attract. This audience is definable by location, demographic, and behavioral characteristics, and the size of a bar's target market must be adequate to generate the revenue the bar needs to be profitable. Learn more and get a free template to build customer profiles for your bar, including examples to show you how it's done.
How do you promote a small bar?
You can promote a small bar business by creating a memorable bar culture, marketing on social media, and launching promotions regularly. Encouraging word of mouth and getting satisfied patrons to leave reviews is also important for attracting new patrons. In addition, ensuring consistently positive experiences and creating a customer rewards program promotes customer retention.
What types of marketing materials do bars need?
Marketing a bar is best done with a mix of print and digital marketing materials and branded merchandise. Digital marketing materials include online flyers, Facebook posts, email blast templates, and digital menus. Promotional materials include T-shirts, beer or shot glasses, event tickets, and other bar merchandise.
Bottom Line
Bar marketing starts with identifying your target market and developing a strong bar culture to match. Then, create promotions to appeal to your regulars and grow your clientele. Personal referrals are often the most effective form of marketing for bars, but it's also essential to build an online presence and strategically promote your bar on social media.
If you need an all-in-one solution for building your bar's marketing presence online, we recommend Hibu. They will build a smart site to ensure your bar gets found in online search, set up and optimize your Google Business Profile, increase your reviews on Google, and manage your social media marketing and advertising while you stay focused on running your business.