How do you recruit workers to join your team? Not too long ago, employers turned to the newspaper classifieds or posted "Help Wanted" signs in the window. Nowadays, the Internet has become the best way to post jobs and vet applicants, especially when you're looking to hire among the younger generations, such Gen X and Millennials. But, what if you're looking to hire seniors from the Baby Boomer generation? Will your recruitment methods change?
Below, we're sharing the answers from small business owners and recruitment professionals with experience in hiring across different generations. Use their advice to guide your recruitment strategy.
Get $50 in free job postings with Indeed, our recommended job board for small business owners. Visit Indeed to learn more.
---
Top Recruitment Strategies From the Pros
1. Recruitment is an Ongoing Process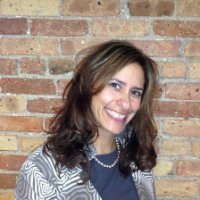 Lori Malett, Hatch Staffing Services
We do believe that recruitment is a process not an event, meaning that it is on-going and centered around creating meaningful conversations with those you connect with daily. We travel with business cards and give out everywhere we go. We build a network in our communities at the local shops & establishments we visit as you never know who knows someone looking for work. We attend networking events and have found the most valuable networking events are those in which we play a vital role in the event: serve as an expert on a panel, lead or facilitate a roundtable discussion or introduce a speaker.
---
2. Benefits Make All The Difference
By Stephen Fean, Watchdog Real Estate Project Managers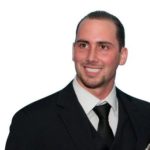 We have tried a variety of websites to recruit top talent: Monster.com, CareerBuilding.com, Indeed.com, Linkedin.com, etc. However, building a culture that our employees want has been our most powerful recruiting tool. We offer unlimited vacation, paid sabbatical and paid parental leave. Offering these benefits to prospective and current employees has proven a successful recruiting method for us.
---
3. Understand what your candidates want.
By Margaret Menotti, Kel & Partners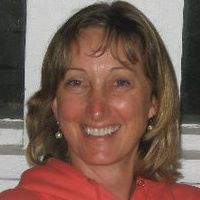 Talented workers like to be productive, use creativity, feel welcome in the enterprise and expect a work life balance. As millennials shape the workforce, traditional items like bonuses, perks don't matter as much as fitting in with the culture and sharing a common vision. Your company must focus on their unique culture and deliberately shape it to stay relevant to top talent.
---
4. LinkedIn gives you a wide pool of potential candidates
By Allison Hernandez, lotus823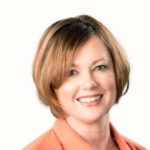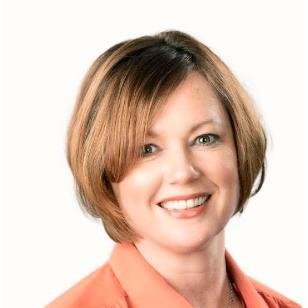 What has been most useful at lotus823 is LinkedIn. I am able to utilize my network as well as the network of my current employees to connect with potential candidates. I can easily see their experience through their LinkedIn profile and identify shared connections. In employing interns and entry level candidates, we also attend job fairs at the local universities and colleges. This has proven to be quite successful for us in the past.
---
5. Use Indeed's Resume Search Tool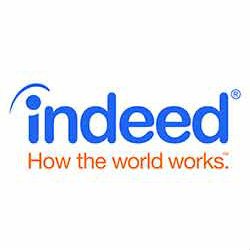 Using Indeed.com, you can search millions of up-to-date resumes for free. You can easily filter to view candidates with certain skills or qualifications, AND live near your office. Indeed makes it easy to contact resumes you like, and track the application process with back-end tools. You can read more about it on our full guide How to Use Indeed Resume Search.
---
6. Employee Referrals Are Still Number 1
According to many top companies, close to 50 percent of hiring comes from employee referrals. Employees are not only great at recommending talent, but the employees they bring on tend to be good culture fits and naturally work well with the team.
Make sure you're getting the most out of this source of talent. If you're not already, offer a reward for successful referrals. Ask employees if they have any recommendations each time a new position is opened.
---
7. Set Up a Creative Referral Program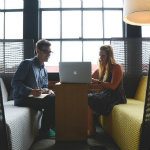 When Carmax needed to add a lot more employees during their busy season, they conjured a simple way to encourage referrals: At a time when Livestrong bracelets were all the rage, they passed out rubber bracelets of their own to employees. The bracelets read "Carmax: Who do you know?"
This served as a subtle-yet-effective reminder to employees that they can always recommend their friends. Since the program, Carmax has continued to find many new employees through referrals.
---
8. Create a "Jobs" or "Careers" Page on Your Website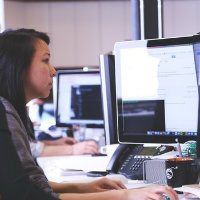 Are you capturing all the potentially-interested candidates who find your website? Adding a page that lists your open positions is essentially free advertising. To make the most of out, however, you'll want to spend some time writing a killer company description + some unique photos. Your "Jobs" page will have to sell your business to candidates, just as well as the rest of your website sells to customers.
---
9. Go Undercover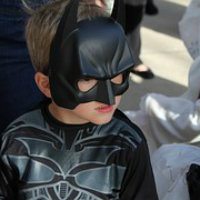 If you're looking to fill a sales position, stop by a few mobile phone stores. Talk with the clerks and see how they work with a customer. If anybody stands out to you, hand them your card and say you'd like to interview them for a job. Or, if you really want to give them a test, buy a product and come back later to see how they handle a return.
---
10. Check Your Competitors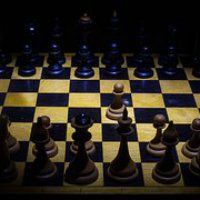 When Gyros International was looking to expand their creative department, they looked to their competitors. They identified who their top employees were, then found out where they eat for lunch. Gyros International convinced the restaurant owners to replace the regular sandwich bag with a custom-printed bag. It read "Should I stay? Should I go?" and "Is your career going somewhere?"
Even if you don't do something this elaborate, it's worth researching the talent at your competitors. Just make sure you stay within the law!
---
11. Create a Recruiting "Commercial"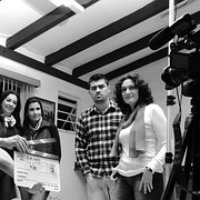 Amy Rees Anderson needed to find strong talent fast. She asked her employees to record a 6 second clip of them performing their "dumbest talent ever" at home. She edited this into a short commercial with a closing line of "What is Your Elite Talent? Apply now."
Intentionally vague, the hilarious clip aired in a local movie theater before the feature. It stirred a lot of buzz from curious viewers, and resulted in several great hires.
---
12. Rent a Billboard
Find t
alent and promote your business at the same time. According to Entrepreneur Amy Rees Anderson, billboard advertising can be a surprisingly effective recruitment strategy. "The employees loved being a part of something that was creating so much buzz in the community," she explained.
Check out our Fit Small Business guides to Billboard Advertising Costs and Billboard Design Companies.
---
13. Setup The Right Office Environment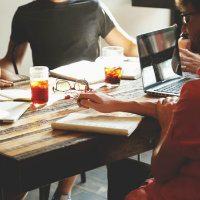 Open offices are incredibly popular right now. Despite the love for shared spaces, however, many employees would prefer a private office any day. Consider having this option available, especially if you're looking to hire more senior or more skilled talent.
---
14. Hire Scarce Talent "In Advance"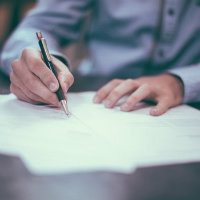 As HR Expert Dr. John Sullivan explains, sometimes you can't wait for an opening to hire scarce talent for your business. If you find an applicant that's tough to come across, consider making them an offer right away. Balance the money you'll lose by hiring them early with the profit you'd lose by a hiring gap later on.
---
Here's 11 More Great Recruiting Ideas From The Web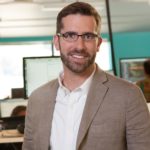 Will Staney, Proactive Talent Strategies
While LinkedIn is still the top place to search for candidates, recruiters can do themselves a lot of good by broadening their horizon. In this article, Will Stanley discusses the issue of LinkedIn's low user engagement. He also suggests a few alternatives to start trying out.
---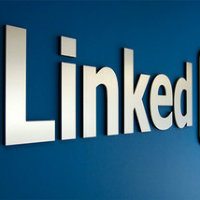 This Fit Small Business guide compares LinkedIn, Indeed and Monster – 3 of the biggest websites for advertising jobs and searching resumes. While LinkedIn gives you the widest possible pool of candidates (with over 400 million profiles) recruitment gets pricey. It starts at $100/month, and you can only contact up to 30 resumes. Indeed also has a massive database, with around 2 million new resumes added each month. It's free to search and you only have to spend $1 for each resume contacted, which is why we recommend most small businesses use Indeed at least as a starting point in their hiring process.
---
Will Staney, Proactive Talent Strategies
Facebook now has over 1 billion daily active users and 1.59 billion monthly active users. This is 15 times more monthly active users than LinkedIn, who touts itself as the world's largest professional network. In this guide, Will Staney covers 3 essential Facebook hacks that includes building a network of colleagues and searching for candidates based on job experience.
---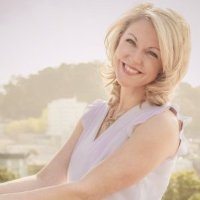 Jenna Luthy, DNA Talent
Recruiting for a startup requires a drastically different strategy than recruiting for an established company. For one, your candidates need a lot of passion for the business, to sustain them along what may be a bumpy road. In this article, Jenna Luthy explains the types of strategies you should undertake differently as a startup.
---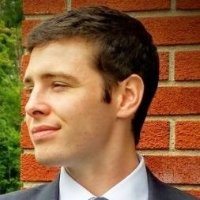 Bob Gallagher, The Denzel Group
Are you doing the best you can to recruit at colleges? As Gallagher explains, attracting young talent these days requires some unique strategies. First off, make sure your business has a strong positive reputation on Indeed and Glassdoor, as these are the primary websites college students will check. Read on for additional tips and strategies.
---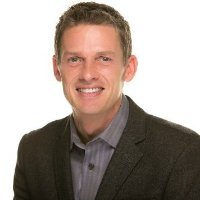 Jason Buss, Talent HQ
Employee referrals are one of the best and most reliable ways of recruiting new talent. Oddly enough, however, many businesses neglect to set up a referral program. Those who do have a program often make mistakes that discourage employees from recommending colleagues. Check out these 20 tips from Jason Buss to improve your referral program.
---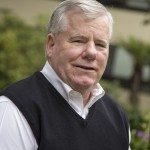 John Sullivan, DrJohnSullivan.com
"Employer Branding" is the image you create of your business to potential candidates. Unlike product branding, which is consumer-facing, employer branding shows what it's like to work at your business. In this article, John Sullivan explains the importance of employer branding and creating measurable goals to test it.
---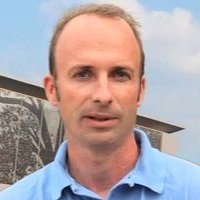 Ryder Cullison, Hire Intelligence
It takes recruiters an average 29 days to fill a position. Top talent, however, stays on the market an average of only 10 days. This means you could be missing out on ideal, qualified candidates because of your lengthy hiring process. In this article, Ryder Cullison discusses the pros and cons to speeding up your next hire.
---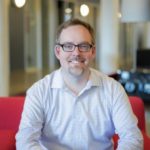 Bryan Chaney, Recruiting Daily
The classic sales adage is not a good way to approach recruiting. In this provocative blog post, Bryan Charney explains what social recruiting is, and how it requires a different approach.
---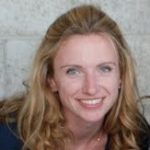 Kate Reilly, LinkedIn Business
When you're looking for talent on LinkedIn, your recruiter's personal profile will leave a strong impression on potential candidates. Being the first page candidates will click, it can even have a stronger influence than your company profile. This guide outlines what you should include and how you should go about writing the perfect LinkedIn recruiter profile.
---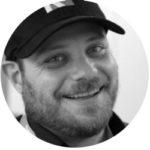 Matt Charney, Recruiting Daily
As the old saying goes, "People leave people, not companies." Finding an employee that fits your company culture – i.e. works well under your managers and vibes with your team – can be more important than finding an employee with all the right skills. At least, as Matt Charney argues in this blog post!
---
26. It's best to start out your recruitment in a niche site, not a general one. You'll find a higher concentration of qualified candidates.
Emily Lonigro Boylan, President, Lime Red Studio
1. I'm a B Corporation, which means I have a triple bottom line, in addition to profits, we also look at our benefit to the community and the environment as part of our legal structure. A lot of people, not just millennials, want to do work that is meaningful, and our Certified B Corp status proves that we do that kind of work.
2. When I advertise, I only advertise in very small niche sites, like authentic jobs.com or AIGA.org or someplace like that. I have a process outlined in my job posting, that helps people self­select themselves. The application process is also its own test ­ there are steps or requirements in there that have to be met or we won't consider even the most qualified candidate.
3. I search for talent constantly. I'm always building my professional network and trying to help other owners who are hiring inside and outside of my industry. So when it's my turn, I have a network who knows what I do and can refer the right people to me.
I've never used a recruiter and I spend around $400 per candidate. My team is top notch
---
27. Not sure which generation is best to hire? Here's one recommendation for Gen X, or those born between 1965 and 1980.
Sebastien Dupéré, Owner, President & CEO, Dupray
Why [we] hire mid­career professionals:
1. They started working during the technological era, but don't rely on it. Most mid­career professionals started their careers just at the cusp of massive technological advancement. They understand how the technology works, and they use it efficiently. Microsoft Word, Excel, CRMs and ERPs? No problem! However, they don't RELY on technology like the millennial generation. They know how to call a cab and not wait for an UBER. They also know that a picture with Kim Kardashian is ultimately useless.
2. They have the "best of both generations" mentality. They weren't raised with the Baby Boomer "American Dream" mentality, nor were they raised with the Techno­world Twittersphere millennial generations. They were reared with both mentalities, and they can appreciate the music of Led Zeppelin and Queen and balance that with some Maroon Five and Justin Bieber.
---
­­
28. If you're looking to reach out to millennials, you need to work on your branding. 
A strong employer brand is critical for attracting millennial talent today. Your employees, current and former, are your best recruiters so companies need them to talk positively about the organization, its culture, and its leaders. Young professionals tend to share much more information with their peers than older generations, including pay, so know what your people are saying and intentionally guide that message with strong corporate communication.
Successful organizations treat their applicants and employees as internal customers, continuing to woo them over time. They avoid ever thinking anyone is lucky to have their job, because we are in an employee's market today, where applicants have the upper hand with so many job opportunities available.
And if your managers aren't effective in their roles, typically due to a lack of training and development, all recruiting strategies to bring in talent can be negated instantly. If you can't manage and retain them, even the best recruiting strategies will not solve your staffing woes.
---
29. Understand what each generation is looking for in a job.
Recruiting Raya, Akraya
Millennials are interested in the employment experience. They want to know nitty­gritty details about the position, the office environment, the team that they will be working with and the opportunities to learn new technology. The prestige of the company name is very important to a Millennial. Big names like Apple, Google and Facebook motivate them to look for positions in well­known companies. For this reason, Akraya sets itself apart by being an award­winning staffing company (Best Places to Work in the Bay Area, Best Staffing Firm to Temp For and Healthiest Workplaces). Recruiters are trained to sell not just the career on­site at one of our our Fortune 500 clients, but also the benefits of working with an award­winning staffing agency.
GenX workers are very motivated by challenges, titles and salary augmentation. To best sell a position to a GenX­er, we focus more on the challenges of the position and how the opportunity genuinely represents a next step in their career. Authenticity and transparency are focal points for GenX­ers, because they've grown to be skeptical and analytical of what might be perceived to be an opportunity that is too good to be true. Akraya sets itself apart by being a vendor of Trusted Talent… it's not just a tag line in our logo. Our recruiters are trained to develop a relationship based on trust with a GenX­er. This generation wants to hear good news or bad news and they need a lot of feedback. But most importantly, they need to trust their recruiter.
Baby Boomers looking to move into a new position are rare in the tech industry. If a Baby Boomer is in the market, it's because they're looking to ditch a sinking ship or they've been unexpectedly laid off. We see that this generation is looking for a lateral move into a position that is in the same industry, at the same job title or in their specialty. They pride themselves on mastery of their craft and they are looking to make significant contributions in their next position. Because Baby Boomers tend to look at job descriptions as a check­list rather than a wish­list, our recruiters are trained to find positions as a perfect fit to their talents. Their networks are vast, which is why Baby Boomers make great sources of quality referrals, which one reason why Akraya has a generous referral program.
---
30. You'll need to adjust how you connect with each generation. Baby Boomers like phone calls, Millennials like texting.
Recruitment methodologies need to adjust when you look at who you are trying to actively recruit. Attracting a millennial candidate takes several different steps than what would be used to connect with a baby boomer. A full­bodied recruiting approach that uses many avenues to connect is a must.
Baby boomers tend to follow a more traditional approach. More direct phone calls, full job descriptions, and a "standard" interview process is what the boomer generation is comfortable working through. This group wants face to face interaction whenever possible. When it comes to attracting a baby boomer to move through the staffing process, they look at the job description and for benefits like 401k with match and excellent healthcare coverage. Further, Baby Boomers have a history of coming into an organization, working their way up, and setting a path in their careers. When considering Baby Boomers, you may see more consistent tenure too. Consistency in the process, hiring, and retention matters heavily to this group.
At the other end of the spectrum, you'll find the millennial generation. Millennials are open to new forms of contact. You can text a millennial and carry on through the recruiting process very easily. Social media plays a greater role in recruiting in this age group too. Job postings on Facebook, LinkedIn, Instagram, SnapChat, etc. are not misdirected for this segment. The interview process could occur through a variety of media outlets too. Millennials will expect to meet with multiple team members too. Collaborative spaces, non­standard benefits will outweigh pay to an extent, so attracting the millennial candidates requires more creativity. Do not plan on long­tenure with the general millennial population as they have become known for doing a position, learning a new skill, and either requiring quick promotion or leaving sooner than preferred. Creativity in recruiting and retaining this generation is a must.
Generation X splits the differences of these two generations. Generation X is known for looking more towards financial security and placing value in education. This generation is not as heavily tied to the social media but there is still an acknowledged presence of technology in the job search. This generation was one of the key pilots in the launch of the original job boards. Though, a more traditional search path is often followed. This group may still use a cover letter in the job application process. Generation X seeks stability but is still primed to leave for brighter career opportunities.
When advertising new positions, traditional job boards will help recruiting find the Boomers and Gen X more easily. For up and coming careers, social media needs to be more integrated in the search process. "Now hiring" signs are attractive to the more senior populations whereas sponsored ads in social media will catch the eyes of the younger workers. To open up your recruitment avenues, the best approach is to recruit across multiple platforms and offer a dynamic range of benefits that appeal to all age groups. Clarity, though, in defining how the recruiting/onboarding process will run will keep all potential candidates engaged. ­
---
31. To reach different generations, place different emphasis within your job description. 
You'll reach a Baby Boomer with more money and opportunities for recognition; you'll reach a Gen Xer with flexible working conditions, especially a work/ life balance.
* SILENTS (Born between 1925 and 1946) ­ as the elders of the generations; this group can be attracted to companies that promise good health care cover. This group are very loyal and enjoy being part of a team. Emphasising team working and rewards will attract this group.
* BABY BOOMERS (Born between 1946 and 1964). This group are possibly interested in working part time post retirement, companies who actively encourage and value an older workforce will appeal to this group. This group have already progressed far in their career so things like money and recognition in the form of titles will appeal.
* GENERATION XERS (Born between 1965 and 1980) introduced the idea of the work / life balance. Offering flexible working conditions and a great company culture is really appealing to this group. Promoting a company culture that allow time off for family commitments will be very appealing since this group may have had a family later in life, or have elderly relatives to look after.
* GENERATION YS OR MILLENNIALS (born after 1980) growing up, surrounded by technology means promoting a modern work environment. This generation are also looking for career progression so offering mentorship and clear career progression will be very attractive. Following in the footsteps of genx, flexible working and company culture is also important. Social media interaction is a great way to attract these guys. Make sure the company profile is readily available, including staff stories about what it's like to work there ­ these guys will be checking out the company and role as fully as possible before applying.
---
32. Consider using Facebook and Instagram ads to recruit new Millennial employees. 
Perry Oostdam, CEO and co­founder, RecruiteeHR
I think our most important [recruitment] strategy is being honest upfront. From writing job description to interviewing, we say exactly who we are, what we do, what we offer, and what we expect. No more, no less. This expectations management is incredibly important for us. We choose candidates, but candidates also choose us. It will save both sides' time if we're honest about our abilities and expectations. So far this strategy has worked for us at Recruitee across all generations of workers.
In our experience, posting jobs on job boards is futile. Millennial workers don't check job boards. They check Facebook, Instagram, Twitter. They hang out there every moment they have. So what we have done is making Facebook and Instagram ads with recruiting content. The ads worked very well. We saw a spike in applicants coming in in just a few days.
We noticed that [mid­career, gen X] workers check job boards more often. But the place they hang out the most, in term of job search, is LinkedIn. So we focused on posting job openings there.
So far we have come in touch with all the senior candidates via referrals. We think that this is because they have built their extensive network over time. So they're more likely to rely on this network when looking for new opportunities. What we have done is consulting senior members of our team and tapping into their networks.
---
33. Millennials want a career, not just a transient job, be sure to package your employment opportunity as such.
The best methods on recruiting Millennials include:
* Offer a career, not a job: Millennials want to feel a sense of purpose and prefer to work for an employer that cares about doing good things and bettering the lives of others. In order to recruit Millennials, promote how your job opportunity offers purpose and how it can make a difference.
* Offer a good work/life balance: This is most important to Millennials when considering a work opportunity. They like employers who offer flexible working hours and remote working options ­they are not the typical 9­-5 generation. When recruiting Millennials, ensure to emphasize the flexibility the company offers.
* Present senior employees as mentors, not bosses: This generation does better with mentors than with disciplinarians. If you want to attract and recruit Millennials, present the position as a learning opportunity ­ where instead of working for someone, they are learning from someone.
* Communicate on social media during the recruiting process: Millennials are the most technological embracing generation there is. It is very important to them to work for an organization who embraces the efficiency technology brings as much as they do. Communicate with them via social media during the recruiting process and they will be more inclined to want to work for you.
---
34. Guess what? Millennials aren't the only ones entering the workplace. Make room for Gen Z (born after 1995). They have a totally different mindset. They're flexible, mission­driven, and attracted to transparency.
Amber Hyatt, SPHR, SHRM­SCP, Director of Product Marketing, SilkRoad
Different generations require dramatically differing strategies, and the main focus of successful organizations must shift to a new trove of talent on their way: Gen Z (born after 1995).
Self­starters, autonomous, career­focused, and debt­adverse ­ all adjectives that describe the Gen Z bunch. Not to mention, they're the most digital native generation to date.
Here are some top tips to recruit an entirely different generation:
* Offer robust benefits related to career goals: When asked what they'd look for in their first job, Gen Zs prioritized career growth (36 percent) fulfilling work (19 percent) and stability (19 percent) over more traditional benefits. A workplace culture that enables mentoring, on­the­job learning and personal development is essential.
* Be transparent: Gen Zs want to define their career paths early and expect workplace hierarchies to be level, rather than the traditional chain of command. Organization must be transparent on expectations from the get­go.
* Connect on their level: Recruiters must be ready to communicate on a wide variety of platforms on a continual basis, and keep up­to­date with their preferred networks, which continuously change.
* Offer a mission­driven environment: Gen Z's have a strong desire to capitalize on entrepreneurial visions and make a positive impact in their communities. In fact, the Bureau of Labor Statistics found that 26 percent of 16 to 19­year­olds already spends time volunteering
* Be flexible: Gen Zs have never been tethered by wires, creating an expectation of freedom technology that eliminates the traditional in­-office 9­-5. They're more concerned with the work they produce vs where they produce it, and organizations must share in that feeling.
* Boost the business' brand: Nearly three in four HR professionals don't have a formal branding program, and 51 percent aren't even considering one. Gen Zs are consistently browsing your website and social sites, so the employer brand and how it's communicated will be vitally important to attracting top talent.
A big thank you to everyone who contributed their top tips for recruiting employees across different generations. If you'd like to share your own tips or suggestions, leave them in the comments section below.