Credit card readers for Android process payments using a smartphone or tablet, allowing business owners to make sales anywhere. You can track inventory and sales, and some providers charge only transaction fees. Simple credit card readers for Android (swipe only) are typically free while readers that accept all cards can cost about $29 to $60.
Top 6 Credit Card Readers for Android
| Credit Card Reader for Android | Best for |
| --- | --- |
| | (Best overall) Any business accepting payment by swipe, chip, and contactless credit cards |
| | Mobile sellers who want to accept credit cards and PayPal payments |
| | Online and mobile sellers who need real-time inventory updates to track merchandise |
| | Growing businesses processing $15,000+ per month wanting low processing fees |
| | QuickBook users for easy integration, plus low transaction and monthly fees |
| | High-volume sellers ($30,000+/month) that want transparent pricing |
Which Payments Provider Is Right For You?
How We Evaluated the Best Credit Card Readers for Android
First, each mobile credit card processor on our list works with Android smartphones and tablets so that you don't have to consider switching devices to get the best for your small business. Beyond that, we found the most affordable options that also offer point-of-sale (POS) features to help you run your business, whether you have a small storefront, you're at a farmers' market, or you're operating an ecommerce business.
We considered Android credit card readers that meet or exceed these criteria:
Flexible readers: One way or another, these credit card readers for Android let you accept credit cards by swiping (magstripe), inserting (chip or Europay, Mastercard and Visa [EMV]), or tapping (contactless or near-field communication [NFC])
Security: Payment data is protected with encryption and Payment Card Industry (PCI) compliance to keep your customers and you secure
Affordability: Some credit card reader companies only charge you per transaction while others come with a monthly fee, but they'll offer more features; either way, the fees won't break the bank, which is important for small businesses
Ease of use: Apps and the readers themselves should follow an industry-standard, making them intuitive for you and your customers to use
Getting started with Square is easy and affordable, which is just the beginning of why we picked it as the best credit card reader for Android. It's our top pick for an Android credit card reader because it is one of the most recognizable mobile credit card readers, which nets you instant trust with customers, and it has the security to back that trust up better than the other credit card readers for Android.
Square: Best Overall Credit Card Reader for Android

Square is an all-in-one solution for small businesses that need to accept payments with a credit card reader for Android devices, serving as a payment processor, card reader, and mobile POS. The no- to low-cost startup and flat-rate processing fees make this an affordable choice for most small businesses doing low-volume monthly sales.
Square Pricing
At first glance, Square's pricing structure may seem complex, but if you focus on your needs, and the types of transactions you'll be taking, it makes a lot of sense. Square charges no monthly fee for using the base software. The classic Square reader for magstripe cards―when a customer swipes their card―is free when you sign up. Keyed-in transactions and online payments cost a bit more because there's a greater chance of fraud than with in-person transactions.
Square Payments Pricing
| Square Hardware & More | Processing Fee | Hardware Cost |
| --- | --- | --- |
| Square Reader (Magstripe) | 2.75% | $0 |
| Square Reader (Chip & Contactless) | 2.75% | $49 |
| Keyed-in Payments | 3.5% + 15 cents | N/A |
| Online Payments | 2.9% + 30 cents | N/A |
Note: Square has recently changed its flat-rate fee of 2.75% to 2.6% + 10 cents per transaction. We will update the pricing and our ranking of providers in the next update of this article.
Square Features
Square offers one of the most complete solutions for small businesses that need a credit card reader for Android devices. The readers work with the POS app from Square, which you can download for free from Google Play. The features that Square offers include data analysis, an online store, inventory management, and customer profiles.
Track Sales Through Square
Every Square account comes with Square Dashboard for free. Log in on the website, and you'll be able to see an at-a-glance view of your gross sales, discounts, net sales, and a breakdown of tax, gift card sales, and tips if applicable. You can track how sales were made too, whether by cash, card, other methods of payment, and fees paid. Square lets you sort data by various date ranges, view information in graphs and charts, and analyze sales individually.
Square's Free Online Store
Signing up with Square gets you a free ecommerce website too. Populate your inventory with products and product images. You can customize the store with a business profile and shipping or pick up details, and then launch the store. Any online orders made will show up on the Square POS app under Orders.
Inventory Management Through Square
Inventory management in Square is easy, and you can customize your inventory categories and items as needed. Create categories that make sense for your business. For example, if you have a food truck, you can create categories like beverages, appetizers, main courses, and sides. When you're ready to add items, you can attach a photo, which makes it easy for anyone to find them when taking orders. The images even show up on a customer's receipt, which you'll email or text to them after a transaction.
Square's Customer Profiles
Your customer list in Square can help you manage more than contact information. You can add notes to personalize your customer's experience. For example, if you run a beauty salon, and you have a regular customer, you can note how they take their coffee, what hair color is preferred, and names of children or pets. You can even send a direct message from the customer profile to a customer to remind them of an appointment or to thank them for their business.
What Square Is Missing
While having Square as your credit card processor is convenient, it means you can't shop around for lower processing fees from third-party merchant account providers. Also, customer support is only available on weekdays from 6 a.m. to 6 p.m. Pacific time, which means you won't be able to get live support help if you have an issue during weekends. You'll have to email support instead and hope the support ticket is answered quickly.
Square Reviews
Small business owners often mentioned the ease of use in Square user reviews at the top of the list of likes. Having a credit card reader for Android devices means you can be more flexible when you're taking payments from pop-up shops and fairs, which was another big plus for Square.
The biggest pain point for users of Square is the customer service. To talk to anyone by phone, you must have a Square account and acquire a customer code. Some users have said customer support reps can be hit or miss so that you could get great service one day, and not-so-great service the next.
PayPal: Android Credit Card Reader With Alternative Payments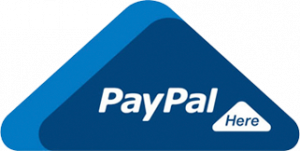 PayPal Here is a flexible mobile payments solution for small businesses that need a credit card reader for Android, and that also want to accept payments by cash, check, and PayPal. You'll get features to help you manage your sales, inventory, and business. Plus, there are helpful integrations to make checkouts faster.
PayPal Here Pricing
The pricing structure for PayPal Here is similar to Square Payments and comparable in price, but it's slightly lower for swipe payments. The benefit of using PayPal Here is that you can accept PayPal for payments, and you can take international credit cards, but the fees stack up for cross-border transactions. Although you're paying less per United States transaction, you'll have to purchase a reader that works for you, and those range from $14.99 to $59.99. Like Square Payments, the PayPal Here mobile app is free to download and use.
PayPal Here Payments Pricing
| PayPal Here Hardware & More | Processing Fee | Hardware Cost |
| --- | --- | --- |
| PayPal Mobile Card Reader (Magstripe) | 2.7% | $14.99* |
| PayPal Chip and Swipe Reader (Magstripe & Chip) | 2.7% | $24.99* |
| PayPal Chip and Tap Reader with Charging Stand | 2.7% | $79.99* |
| Keyed-in Payments | 3.5% + 15 cents | N/A |
| Online Payments | 2.9% + 30 cents | N/A |
| International Payments | 2.7% + 1.5% and/or 2.5% | N/A |
PayPal Here Features
The features you get with a PayPal Here account for your small business are numerous. They're both similar and different from other options you have. The business management features are as convenient as the PayPal Here credit card readers for Android. You'll be able to manage inventory, integrate with other apps, generate reports on sales, and you can apply for a business debit card, which gets you your money faster.
PayPal Business Debit Card
The PayPal Business debit card makes your balance available to you instantly, rather than you having to transfer funds from your PayPal business account to your bank account. Plus, the 1% cash back offer on certain purchases can help you recoup the money you put into transaction fees.
Inventory Management With PayPal Here
Like other credit card readers for Android, PayPal Here includes an app where you can create items and categories to keep track of all your products in your inventory. The app can be used on your Android devices or even from the web-based app on your desktop, which makes adding and organizing inventory easier.
PayPal Here Integrations
The PayPal Here credit card reader for Android works well for taking mobile payments, but you can also add a PayPal button to your ecommerce website and accept payments online. Invoicing is also available as are third-party shopping cart systems if you want to integrate those. Accounting and marketplace apps, like QuickBooks Online, are also available.
Reporting in PayPal Here
Customize sales reports to see how your business is doing by day, week, month, or year. Also, see how specific salespeople are doing or how well specific products are selling. There are also prebuilt summaries to let you know how your business fares from day-to-day.
Customize Your PayPal Here Payments
PayPal Here gives you some control over what you can do with each transaction. You can apply your state's tax rate to each purchase, offer discounts, and offer an option for adding a tip.
What PayPal Here Is Missing
While PayPal Here is a viable solution for Android credit card readers, it does have a few issues. Specifically, Android users may experience crashes with the app, which can be unsettling to see while you're handling transactions. Additionally, PayPal Here charges you for the credit card reader you need, unlike Square Payments, which offers its swipe version for free.
PayPal Here Reviews
Overall, most PayPal Here reviews by users are positive. The Android credit card readers work well in most circumstances. They're easy to use as is the app, and funds are transferred to business accounts almost immediately. However, the readers often don't work, lose Bluetooth connection to mobile devices, and the app crashes intermittently for some users.
Perhaps the biggest complaint about PayPal Here is that accounts are sometimes reviewed and funds can be frozen. This creates an issue for small business users who need positive cash flow.
Shopify: Android Credit Card Reader for Multichannel Sales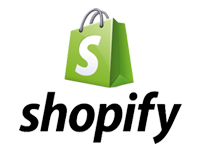 Shopify POS is best known for its ecommerce shopping cart system and online store, but it also offers a credit card reader for Android devices that helps you take your sales offline. There's no need for you to integrate with a separate POS as Shopify's mobile app offers many business management tools.
Shopify Pricing
Pricing for Shopify's Android credit card reader and processing fees looks similar to the best credit card reader for Android, Square Payments, but the percentages are a bit lower. However, you'll have to pay at least $9 per month for a Shopify plan. It's worth noting that while the processing fee percentages for online and manual payments are lower than Square, the added fee of 30 cents is higher.
Shopify Payments Pricing
| Shopify POS Hardware & More | Processing Fee | Hardware Cost |
| --- | --- | --- |
| Shopify Reader (Magstripe & Chip) | 2.7% | Free (additional readers $29) |
| Shopify Lite (Monthly) | N/A | $9 |
| Keyed-in Payments | 2.9% + 30 cents | N/A |
| Online Payments | 2.9% + 30 cents | N/A |
Shopify POS Features
When you compare Shopify features to your other options for credit card readers and their respective mobile payment processing apps, it's hard to beat Shopify. You can track inventory and sales both online and offline, sell your products on a Facebook store, accept promotional codes, and you get access to shipping management. Shopify also includes tools to allow you to track sales, taxes, and email invoices.
Sell Online or Off With Shopify POS
With your Shopify Lite plan, you'll be able to sell products from your online Facebook Shop. Take your Shopify credit card reader for Android, and you'll be able to accept swipe and chip cards for payment when you're selling offline.
Shopify POS Inventory Management
Add your inventory from your desktop or mobile device, and track sales easily, so you can stop selling products when you sell out. You can enter various information about all your items, from stock keeping units (SKUs) and prices to colors and sizes.
Shopify POS Shipping Management
Shopify partners with big names in shipping, such as UPS and USPS. You'll be able to choose flat-rate shipping or offer exact prices for shipping to your customers. An emailed receipt will include tracking information, which increases customer confidence in your small business.
Reporting in Shopify POS
See how your business is faring with robust analytics that show you sales, discounts, taxes, shipping, and return costs. You can also see which products are hot and which are not, which will help you make informed decisions on inventory and marketing.
What Shopify POS Is Missing
The Shopify POS mobile solution for Android credit card readers is terrific if you only anticipate accepting magstripe and chip cards, but you won't be able to get an all-in-one reader right now to accept contactless payments. There is a reader available that supports all payment methods, but it's not compatible with Android devices.
Shopify POS Reviews
One of the biggest pluses noted in Shopify POS reviews is the automatic sync of online and offline inventory. Some pain points listed include no offline processing of credit cards and no tipping option, which limits how Shopify POS can be used.
Payment Depot: Android Card Reader for Growing Businesses

Payment Depot is a membership-model credit card reader for Android, similar to Fattmerchant, but with a lower monthly fee. Payment Depot membership includes a SwipeSimple app account. Some accounts also come with a free card reader, making Payment Depot the best Android credit card reader for growing businesses processing $20,000 per month or more.
Payment Depot Pricing
Payment Depot has a subscription or membership model similar to Fattmerchant. This means businesses pay a $49, $79, $99, or $199 flat monthly fee depending on the size of the business and the monthly plan. Businesses then pay the direct interchange fees—no percentage markup—and a flat transaction fee ranging from 5 cents to 15 cents depending on the plan. Payment Depot does not have any kind of percentage markup on top of interchange fees, which makes it competitively priced.
Payment Depot Payments Pricing
| | | Popular | Value | Premier |
| --- | --- | --- | --- | --- |
| Monthly Fee | $49 | $79 | $99 | $199 |
| Transaction Fee | Interchange + 15 cents | Interchange + 10 cents | Interchange + 7 cents | Interchange + 5 cents |
| Free Mobile Card Reader | N/A | ✔ | ✔ | ✔ |
| Monthly Processing Limit | $25,000 | $75,000 | $200,000 | Unlimited |
Payment Depot Features
Payment Depot's membership pricing model is ideal for businesses processing more than $20,000 per month. Payment Depot is different from most Android credit card readers because of the membership model and because Payment Depot does not differentiate between in-person and online transactions when it comes to price.
Payment Depot Mobile Processing With SwipeSimple
Payment Depot partners with SwipeSimple to offer Android and iOS payment processing. Every Payment Depot account comes with a free SwipeSimple account that can be used on smartphones or tablets. SwipeSimple has a basic mode for smartphones and a more detailed register mode for tablets. SwipeSimple, like Square, also comes with an offline mode so that you can still process payments even without an internet connection.
SwipeSimple Business Management Features
SwipeSimple is similar to Square in terms of appearance and simplicity. SwipeSimple also has some of the same features, like short message service (SMS) and email receipts, a basic item catalog and inventory tracking, tax settings, and tips. SwipeSimple also can create customer profiles and save card information for future purchases. Businesses can also view sales reports through SwipeSimple, although the reporting tools aren't as detailed as what's available in Square Dashboard.
Payment Depot Customer Service
Customer service is another area where Payment Depot shines. Payment Depot offers 24/7 customer support, most of which is in-house. Customers can call, email, or submit a ticket online.
While you could contact Payment Depot for any account-specific concerns, SwipeSimple has a detailed self-help and frequently asked questions (FAQs) section on its website that can answer questions on navigating the platform.
What Payment Depot Is Missing
Payment Depot is not an all-in-one platform like Square or Shopify, which means Payment Depot does not come with nearly as many business management features, even with the SwipeSimple app. Payment Depot is also only a good fit for businesses that are growing and processing regular payments. If you are only processing the occasional payment, or have numerous small transactions, Square would be a better fit because it does not come with a flat monthly fee.
Payment Depot Reviews
Payment Depot reviews are overall very positive. Users say that Payment Depot offers some of the lowest payment processing rates available. Businesses also like Payment Depot's 24/7 in-house customer service and transparent business model. There are very few negative reviews for Payment Depot, which is rare for payment processors.
Intuit GoPayment: Android Card Reader for QuickBooks Users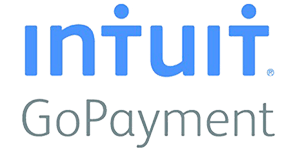 Intuit GoPayment, also known as QuickBooks GoPayment, includes a free credit card reader for Android devices and an app with POS features to help you manage your small business. This payment processing option is a good choice for those who are already using QuickBooks for accounting as it will sync with your sales information automatically.
Intuit GoPayment Pricing
The pricing for Intuit GoPayment seems appealing at first glance. After all, it's one of the most affordable processing rate percentages you'll see in this list. However, you have to keep that 25-cent fee in mind. If you're doing low-total transactions, your fees will add up quickly while Square Payments doesn't charge a fee on top of the percentage rate for in-person transactions.
The other thing to keep in mind is that you will need to sign up for a QuickBooks Online account to use GoPayment. QuickBooks GoPayment is either $12 or $20 per month for new customers depending on whether you sign up for the Simple or Essentials plan.
Intuit GoPayment Processing and Hardware Fees
| Intuit GoPayment Hardware & More | Processing Fee | Hardware Cost |
| --- | --- | --- |
| Intuit GoPayment Reader (Magstripe & Chip) | 2.4% + 25 cents | Free (additional readers $19) |
| Intuit GoPayment All-in-One Reader (Magstripe, Chip & Contactless) | 2.4% + 25 cents | $49 |
| Keyed-in Payments | 3.4% + 25 cents | N/A |
| Online Payments | 2.9% + 25 cents | N/A |
| PCI Compliance (Monthly) | N/A | $9.95 |
| QuickBooks Online Fee (Monthly) | N/A | $12 or $20 |
Intuit GoPayment Features
The Intuit GoPayment app appears to be basic in most of its offerings, but it includes a few extras that might make it worth considering. You'll get the typical features, such as inventory management, ability to apply discounts, add tax and tip, and record cash and check transactions. Plus, you get QuickBooks integration, scanned card transactions, and branded digital receipts.
QuickBooks & Intuit GoPayment Integration
Perhaps one of the biggest selling points for this Android credit card reader is the automatic syncing of your transactions with QuickBooks Online. Bookkeeping and accounting become much easier when you don't have to do any manual entry or figure out integrations with third-party apps.
Manual/Scanned Payments With Intuit GoPayment
If you don't have a credit card reader for Android on you, you can still take payments using your Android devices. As long as you have the Intuit GoPayment app installed, you can use it in tandem with your camera to scan a credit card. You'll still be paying a keyed-in transaction fee, but you won't have to type in all the numbers manually.
Intuit GoPayment Allows Receipt Branding
After each mobile transaction with Intuit GoPayment, you can send a text or email receipt to your customer. Intuit allows you to brand those digital receipts with your company's logo and contact information, which helps customers remember you.
What Intuit GoPayment Is Missing
The app features of Intuit GoPayment are a bit limiting, specifically as it relates to reporting. You can see transaction history, but you can't run reports on sales or items conveniently from the app. You'll have to log in on your desktop to get to your analytics and, even then, it's limited to deposits, fees, taxes, and transactions.
Intuit GoPayment Reviews
The Intuit GoPayment reviews are mostly positive because of the seamless integration with QuickBooks, but it's also been pointed out that Square Payments integrates with QuickBooks Online. The pay-as-you-go pricing structure works well for many users, although others complain that it's an expensive option. Another issue has been with the credit card readers for Android devices as they can sometimes not work.
Fattmerchant: Android Credit Card Reader for High-volume Sellers

Fattmerchant offers one of the best credit card readers for Android for high-volume—more than $30,000 per month—sellers. Fattmerchant has competitive and transparent pricing for larger businesses, but its step monthly fee means it's a good fit for larger businesses. Plus, you'll get PCI compliance and 24/7 support at no added cost.
Fattmerchant Pricing
Fattmerchant offers two monthly plans that are based strictly on the number of sales you're pulling annually. If you're making less than $500,000 per year, you pay $99 per month; rake in more than $500,000 per year, and you'll pay $199 per month for Fattmerchant. The interchange fee is what credit cards charge, so you have to pay that, but there is no added percentage to each transaction, only 15 cents or 12 cents per sale, depending on the plan you've chosen.
Fattmerchant Payments Pricing
Fattmerchant Hardware & More

Processing Fee

Hardware Cost

Monthly Fee

$99 (<$500,000 annual sales)

$199 (>$500,000 annual sales)

N/A

Fattmerchant Reader (Magstripe & Chip)

Interchange + 0% + 8-15 cents

~$75 per reader

Fattmerchant All-in-One Reader (Magstripe, Chip & Contactless)

Interchange + 0% + 8-15 cents

~$100 per reader

Keyed-in Payments

Interchange + 0% + 15 cents

N/A

Online Payments

Interchange + 0% + 15 cents

N/A
Fattmerchant Features
The Fattmerchant mobile credit card reader for Android works through Bluetooth, and it's easy to use. You can choose between a magstripe reader for swiping cards or use the app to scan a card's number for a keyed-in entry. There's also an all-in-one Android credit card reader available at a slightly higher cost. The app that works with the credit card reader for Android lets you manage your inventory, add information to customer profiles, and analyze sales and business data.
Fattmerchant Inventory Control
Once you set up your catalog of products in the Fattmerchant inventory, it will sync across all your devices, so you'll get real-time updates of everything that's in stock or running low. You can set up low-stock alerts, which will enable a pop-up notification through Fattmerchant's app that it's time to reorder.
Customer Profiles in Fattmerchant
Fattmerchant lets you track more than transaction history for repeat customers. You can also include email addresses and other contact information, which helps you stay in touch with your clients. You can store credit card information too, for quicker checkouts.
Fattmerchant's Reports
From the Fattmerchant dashboard, you'll be able to see a summary of sales, your most active buyers, and more. You can also see accounting details as Fattmerchant integrates with QuickBooks.
What Fattmerchant Is Missing
Although Fattmerchant's interchange-plus-zero rates are excellent for bigger businesses that need mobile credit card readers for Android devices, it's probably not the right choice for a smaller business that's doing low-ticket sales. If you're making low-volume sales, a flat-rate processor and credit card reader for Android like Square Payments would be a better solution.
Fattmerchant Reviews
Those who have contributed to Fattmerchant reviews seem more than satisfied with the company's transparent fee structure, the credit card reader for Android, customer support, and quick deposits. Any negative reviews can be attributed to freezing assets, which can happen to some sellers and is a potential issue with any merchant service provider.
Bottom Line
Finding a great credit card reader for Android devices is as easy as finding the top-rated payment processors, such as Square Payments, PayPal Here, Shopify, and Payment Depot. They all have their pros and cons, but one may be better suited to specific businesses. With that said, the overall best credit card reader for Android devices is Square Payments.
Regardless of the payment method, Square Payments can take it, and it's one of the most consistently affordable options available. Whether you're selling from a food truck, farmers' market, or retail shop, it can work well for your small business. You'll get most of the POS features you'd need to manage your business, and there are helpful third-party integrations. You can get started with Square Payments for free.