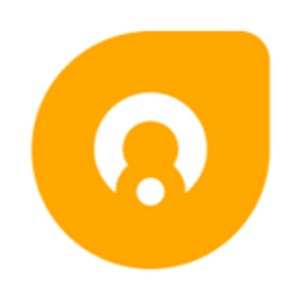 What We Recommend Freshworks CRM For
Freshworks CRM offers scalable and robust solutions for managing your team's sales pipelines. Furthermore, its AI capabilities can streamline sales processes like lead nurturing and sales analytics, increasing your team's chances of closing more deals. The platform works best for teams that require customized workflows, as it has configurable dashboards to meet specific business processes.
Freshworks CRM would be particularly best for:
Small businesses looking for a cost-efficient contact management solution: Freshworks CRM is currently the best option among the top 10 CRMs for small businesses because of its vast feature set and flexible pricing structure.
Managing and tracking calls: Freshworks CRM features a built-in phone system, allowing you to call contacts without leaving the platform. Users can even purchase dedicated local and toll-free phone numbers, which is why it is our top pick for the best CRM software for call centers.
Sales forecasting: The platform's AI-powered sales forecasting functionality gives you insights on your projected revenue, and also determines each deal's probability of being closed.
Field appointment sales: Freshworks CRM's mobile app provides field agents with a calendar complete with current tasks and appointments. You can also send emails and make calls within the app. These capabilities make Freshworks CRM one of our top picks for the best mobile CRM apps.
When Freshworks CRM Would Not Be a Good Fit
Small businesses that are heavy on email campaigns: Freshworks CRM's email tracking and bulk emailing capabilities are limited with the free plan. If this is a major consideration, you might want to check out Streak, which has extensive email management features and integration with Gmail.
Businesses that focus on social media marketing: Freshworks CRM has limited integration with social media platforms like Facebook and Twitter. Businesses that want to expand through social media may want to take a look at Zoho CRM.
Not exactly sure what to look for? Take a look at our ultimate CRM guide to deepen your understanding on how CRMs work and why it's an essential tool to grow your business faster.
Freshworks CRM Overview
| Freshworks CRM Pros | Freshworks CRM Cons |
| --- | --- |
| Easy to set up and use | Has a per-user limit on file storage |
| Offers a free plan with basic features | Limited options for email integrations |
| Features an in-app phone dialer | Limited social media integrations |
| Highly customizable workflows | |
| Dedicated phone number | |
Freshworks CRM Pricing
Freshworks CRM offers free and paid plans for its three solutions:
Free Forever Plan: Includes contacts and phone, chat, and 24×5 support
Marketing Cloud: $19 to $99 per month
Sales Cloud: $29 to $99 per user, per month
Customer-for-Life Cloud: $29 to $125 per user, per month
Marketing Cloud

Sales Cloud

Customer-for-Life Cloud

Annual Pricing*
($/Month)

Free or
$19 to $99

Free or
$29 to $99 per user

Free or
$29 to $125 per user

Marketing Active Contacts

500

N/A

1,000 to 5,000

File Storage

N/A

2GB to 10GB per user

2GB to 10GB per user

Chat and other Messaging Channels

✔

✔

✔

Freddy AI Insights

✔

✔

✔

Email Marketing Campaigns and Deliverability

✔

✕

✔

Marketing Journey Builder

✔

✕

✔

Sales and Marketing Activities

✕

✔

✔

Sales Sequences and Pipeline Management

✕

✔

✔
*All plans are paid in full at the start of the billing cycle.
Freshworks CRM's cloud plans are further divided into the following tiers: Freemium, Growth, Pro, and Enterprise. Each tier has a different limit for marketing active contacts, workflows, emails, active marketing journeys, storage allocation, custom roles and fields, API access, and other functionalities. Visit Freshworks CRM's website to learn more about individual plan inclusions.
Marketing Cloud
The Marketing Cloud gives marketing teams insights into their audience's behavior and engagement to help them deliver personalized customer and buying experiences. It is also equipped with powerful campaign analytics that sales teams can use to generate quality leads.
Sales Cloud
The Sales Cloud is a complete end-to-end solution that helps increase the efficiency and productivity of sales teams with its AI-powered insights, sales forecasting, and pipeline management tools. Its automated sales process allows users to allot more time for selling and to nurture customer relationships.
Customer-for-Life Cloud
The Customer-for-Life Cloud is an all-in-one solution that provides sales and marketing departments a central location for sharing information, goals, priorities, and processes. This AI-powered CRM provides marketing teams with the tools needed to organize customer information, send personalized and automated email campaigns, and find the right sales opportunities.
Freshworks CRM Add-ons
Email marketing contacts add-on starts at $20 per month for 1,000 contacts (up to 25,000)
Phone credits start at $25 per month (available on Customer-for-Life Cloud and Sales Cloud only)
Additional 10 workflows cost $10 per month
WhatsApp Business costs $49 per month (available on Pro and Enterprise plans only)
Freshworks CRM Features
Freshworks CRM's features cover functionalities useful for the entire customer journey—from lead generation to nurturing long-lasting relationships with your customers. As an AI-powered system, it automates and streamlines sales processes to manage the customer lifecycle more efficiently.
Freshworks CRM provides robust sales and marketing automation functionalities that are heavily integrated with Freddy AI. However, some of the features are offered in separate plans. Other remarkable features include highly customizable analytics and reports, which are particularly useful in understanding specific business gaps and trends.
We will discuss more about Freshworks CRM's marketing automation, sales, and analytics features below. Aside from these key features, here are few others that are worth mentioning:
Mobile: You can access your contacts and make calls directly from the mobile app. You can also check in on a location to let your teammates know where you are and what you are doing.
Integrations: Direct third-party software integrations include Freshdesk and Freshsuccess. You can also integrate with more software through the platform's application programming interface (API), marketplace, and webhooks.
Governance: It enables you to manage roles and permissions within your team. You can create your own roles and define their scope.
Freshworks Marketing Automation
Web forms
Chat campaigns
Event tracking
Visual email builder
Smart customer segmentation
Marketing journey builder
Freshworks Marketing Automation
Web forms
Chat campaigns
Event tracking
Visual email builder
Smart customer segmentation
Marketing journey builder
Freshworks CRM's event tracking monitors your website visitors' behavior. This tool gives you visitor insights, such as which page they viewed, which content they downloaded, and their sales interactions. These insights are most useful when segmenting contacts and personalizing your chat and email campaigns.
Freddy AI functions as a chatbot that responds to messages and schedules appointments on your behalf. You can customize the flow and train Freddy AI to detect multiple variants of questions so that it can respond with the best answers. Having an AI assistant enables teams to work smarter, as it automatically delivers actionable insights, predictions, and recommendations to improve workflows.
Freshworks CRM Sales
Contact management
Deal management
Built-in cloud telephony
Sales sequences
Workflows
Custom sales activities
Freshworks CRM Sales
Contact management
Deal management
Built-in cloud telephony
Sales sequences
Workflows
Custom sales activities
Freshworks CRM has a wide scope of sales functionalities. Its contact management tools enable you to rank leads, enrich contact information, manage sales teams, and keep track of appointments and tasks. Knowing who your highest-potential leads are and providing your team with key information about them will help you improve engagement and build long-lasting relationships with your customers.
You can set up automated workflows called sales sequences. With these workflows, you can schedule different sales touchpoints, like email, texts, and reminders. Its Smart Sequences lets you further customize your outreach based on each prospect's activity. With these automations in place, your team can focus on selling and increasing your conversions.
Its deal management feature not only allows you to view and handle deals, but it also predicts deal outcomes and forecasts revenue through Freddy AI. To come up with data-driven predictions, it gathers your team's historical sales data, activities, and engagement. These predictions help you prioritize deals that you can likely close and determine what steps will make the close happen.
Freshworks CRM Analytics
Conversion reports
Attribution reports
AI-powered forecasting
Standard and custom reports
Win-loss analysis
Freshworks CRM Analytics
Conversion reports
Attribution reports
AI-powered forecasting
Standard and custom reports
Win-loss analysis
The platform enables you to customize your reports by setting preferred metrics and adding visualizations like charts and widgets. For marketing, you can generate reports on engagement, email performance, and conversions, among others. Insights from these reports enable you to identify the best-performing marketing lists and channels.
Sales reports are focused on showing where the revenue is coming from. It displays revenue metrics by source, salesperson, territory, campaign, and activity, among others. Sales reports also help you see realistic expectations and make the best decisions by evaluating sales trends and analyzing win-loss rates.
Freshworks CRM Ease of Use
With such a vast set of features, it can take a bit of time to become familiar with all of Freshworks CRM's functionalities. However, its intuitive interface, extensive knowledge base, and responsive customer support team work together to simplify user experience.
Customizing different features, such as workflows, chatbot flows, and email templates, are also made simpler by a drag-and-drop interface. Users will learn and benefit from Freshworks CRM's solutions, regardless of technical knowledge.
These features contribute to a user-friendly Freshworks CRM:
Freshworks CRM Ease of Use
Drag-and-drop customization
Extensive knowledge base
Intuitive interface
Freshworks CRM Alternatives
| | | |
| --- | --- | --- |
| Best for: Organizations that want a CRM with social media integration | Best for: Businesses looking for a solid CRM with a top-notch mobile app | Best for: Individuals and startups wanting a CRM that integrates directly into Gmail |
| Pricing: $0 to $20 per month | Pricing: $0 to $49 per month | Pricing: $0 to $49 per month |
| | | |
If you're not sure Freshworks CRM is right for you, check out our top 10 CRMs for small businesses.
What Users Think of Freshworks CRM
Many of Freshworks CRM's users are happy about its user-friendly interface and customizable features. At the time of publication, Freshworks CRM has the following scores on popular user review sites:
Finances Online's Customer Satisfaction Algorithm provides a holistic software scoring system that analyzes reviews, comments, and opinions from various social media sites. According to its algorithm, Freshworks CRM has a 95% user satisfaction rating.
When reading through user reviews, here are some of the trends that I noticed:
| Users Like: | Users Don't Like: |
| --- | --- |
| User-friendly and neat interface | Occasional slow mobile app loading issues |
| Responsive and helpful customer support | Limited customization options for the layout |
| Customizable workflows and sales sequences | Lacks direct social media integration |
Bottom Line
Freshworks CRM has a wide range of functionalities to improve your team's marketing and sales processes. What makes it stand out is its built-in cloud telephony, enabling you to get a business number and make calls directly from the platform. Its AI assistant automates and enhances various tasks, such as chats, contact scoring, forecasting, and calendar management. While its higher plans can get expensive, it has a free forever plan that startups and small businesses can benefit from as they grow.
Visit Freshworks CRM's website for a free 21-day trial or to get started with the free plan.