Sales forecasting software are tools that help businesses estimate future sales revenue based on data inputs such as current deals in the pipeline or annual demand of a product. There are three main ways businesses do this: by using specialized analytics applications, by taking advantage of reporting features in their CRM, and by using complex spreadsheets.
The best sales forecasting software solution for an individual small business will depend on a team's comfort level with technology, how advanced or simplified they want their forecasts to be, and their budget. Below are three main types of sales forecasting software tools with specific product options:
Analytics Software Applications
Analytics software are applications designed specifically for data reporting and providing insights on advanced information. Generally, it involves data entered to be processed for some type of output, such as inputting month-to-month revenue projections with growth expectations to yield an annual revenue estimate. However, it can also integrate with particular databases for a more automated data processing system.
This makes them the most powerful sales forecasting software solution, but they can also be the most costly. In addition, these tools typically have a steep learning curve, which can make them more troublesome than they are worth for small teams.
Here are some examples of analytics software that are used for sales forecasting:
Salesforce Einstein Analytics

PROS

CONS

Integration capabilities with Tableau for advanced analytics
Relatively expensive
Solid visualization options for presenting data
Wide range of features can overwhelm new users
Features transfer well to mobile applications
Deep learning curve to operate
Salesforce Einstein Analytics is an application native to Salesforce that can create advanced analytics on various performance metrics. It has basic sales forecasting models included in its Einstein Predictions package, which costs $75 per user, per month.
Users can also integrate with Tableau data software for more advanced features for $125 per user, per month and gain access to an unlimited number of reporting dashboards and mobile capabilities.
Visit Salesforce Einstein Analytics
Zoho Analytics

PROS

CONS

Free option available and paid plans are relatively inexpensive
Tends to run slowly and some users report glitches
Integrates easily with Zoho CRM and other Zoho products
Certain parts of the platform are difficult to use, specifically when setting up
Built-in AI tools for automation and advanced data insights
Dashboard and reporting customization is not intuitive
Zoho Analytics is analytics software native to Zoho software products, offering an array of business data insights. The tool is free for up to two users. However, for more capabilities and integrations with other customer relationship management (CRM) systems like Zoho CRM, Salesforce, Microsoft Dynamics, and HubSpot, users need to upgrade to the Basic plan for $24 per user, per month.
Zoho Analytics also offers artificial intelligence (AI) intelligence through its Ask Zia tools, which can answer some of your questions on data analytics simply by typing into a search bar on the reporting page.
Customer Relationship Management (CRM) Software
Customer relationship management (CRM) software is primarily used to store contact information and develop business relationships through various built-in marketing tools and third-party integrations. However, some CRM providers also have built-in CRM reporting tools that can be used to report and analyze sales revenue trends based on various inputs.
Below are some examples of CRMs that have built-in reporting and sales forecasting capabilities:
Pipedrive

PROS

CONS

Very customizable reporting dashboards
No free plan available
Sales forecasting features display insights on which deals to focus on
Revenue forecasting features are only available on higher-level Professional plans
Platform is easy to set up and operate
Sales reporting doesn't show customer retention rates
Businesses can use the built-in sales forecasting features on Pipedrive's Professional plan, which costs $49.90 per user, per month. In addition to displaying standard revenue projections, users can take into account recurring or subscription-based revenue through cumulative sales revenue reports.
HubSpot CRM

PROS

CONS

Ability to monitor individual sales goals
Sales forecasting features require subscription to high-cost plan
Interface is intuitive to navigate, especially for new users
Forecast permissions must be assigned separately for users to have access to the forecasting tools
Wide range of integration capabilities
Issues reported specifically for migrating data into the CRM
HubSpot users can access the sales forecasting tool by subscribing to the Professional Sales Hub, which costs $450 per month, or through the Professional Service Hub, which costs $360 per month. Many of HubSpot's best features stem from the fact that individual sales goals can be customized and monitored through the forecasting features.
Freshsales

PROS

CONS

Forecasting capabilities are available on low-cost plan
AI advanced insights on sales analytics require subscription to Enterprise plan
Sales forecasting dashboard is laid out nicely with minimal buttons and summarized reports
Sales forecasting functions must be enabled separately
Easy to set weighted opportunities to forecast revenue based on deal probability
Issues reported for poor customer support
Freshsales offers users sales forecasting capabilities on its Growth plan, which costs $18 per user, per month. However, teams looking for an advanced upgrade can subscribe to the Enterprise plan ($69 per user, per month) and access the AI bot Freddy, which generates insights on which deals are worth pursuing further.
Looking for more CRM options that suit a wide range of companies? Check out our article on the best CRMs for small businesses.
Spreadsheet Applications
Spreadsheet applications are typically used to collect and present data, making them solid, low-cost options for sales forecasting functionality. They may also include analytic add-ons that can be useful if the user understands how to navigate those functions. However, these tools require extensive manual data entry and can become easily out of date if not updated on a regular basis.
Examples of these applications include:
Google Sheets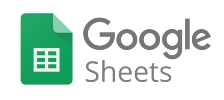 PROS

CONS

Very inexpensive
More advanced analytics features require additional add-ons
Basic data entry and chart creation functions are easy to operate
CRM lead database is not automatically connected
Many premade templates for charting data
Slight learning curve is required for creating data cell functions
Google Sheets is free for a personal plan. However, it is also included in Google Workspace for business teams starting at $6 per user, per month. Users can easily create sales forecasting reports through prebuilt templates by inputting data in the cells.
Microsoft Excel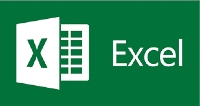 PROS

CONS

Affordable, even for solopreneurs
Advanced analytic features require learning curve
Basic data entry and chart creation functions are easy to operate
CRM lead database is not automatically connected
Tons of built-in templates for charting data
Difficult to collaborate with multiple users
Microsoft Excel is available to businesses through the Microsoft 365 Business Basic plan at $5 per user, per month. The analytics and forecasting functionality is virtually identical to Google Sheets, since both applications are designed for the same purpose. The forecasts can also be presented through several prebuilt templates offered by Microsoft.
Read our article about the best sales forecasting templates for small businesses to improve your sales teams' efficiency and effectiveness.
How Businesses Use Sales Forecasting Software
In addition to providing aggregate sales revenue estimates, sales forecasting tools, like Salesforce, Freshsales, or even Google Sheets, also provide insights on various trends, processes, and comparisons among different factors, such as sales reps, geography, products or services, and time periods.
Sales forecasting software helps businesses gain these insights by giving teams a way to review past performance, compare growth against the market, and assign probability factors to deals in progress based on lead activity or agent confidence. You can learn more about the most common ways businesses use sales forecasting by expanding the headings below:
Historically-based Forecasting
This type of forecasting involves using past data to project future estimates. This is typically used for retail sales forecasting, especially when the business has been established for some time and generally has consistent, predictable sales cycles.
Example: ABC Cake Business sold $60,000 of cakes from January to July last year, so we can expect to sell at least $60,000 of cakes from January to July this year.
---
Market Trend Forecasting
This forecasting method uses information from a market analysis gathered either internally (test market studies) or externally (industry demand reports). Then, it is compared with the business' market share to predict future sales revenue. It is often used when introducing a newer product to the market or evaluating an emerging market.
Example: ABC Soda Company is releasing a new flavor that market simulation tests showed would be the preferred soda of 4% of the entire market. The total soft drink market is $2 billion annually; therefore, we expect the total revenue from the new soda to be at least $80 million.
---
Pipeline Opportunity Forecasting
This type of forecasting looks at each sales opportunity or potential deal within the pipeline and estimates the future revenue by considering each deal in terms of revenue size and the likelihood of closing the sale.
Generally, this method uses multivariable analysis to determine sales estimates. An industry in which this method is commonly used is software businesses, since they can easily predict how large each deal size would be.
Example: ABC Software currently has eight potential deals in the pipeline. Four of those deals are valued at $20,000 each, and they estimate a 60% chance of closing each one. The other four are valued at $50,000 each, but estimate only a 40% chance of closing each one.
Therefore, the total forecasted sales for the current deals in the pipeline would be $128,000.
4 x $20,000 x 60% = $48,000
plus
4 x $50,000 x 40% = $80,000
---
Sales Rep Intelligence Forecasting
This method uses intuition or knowledge about current opportunities in your sales pipeline to predict revenue. It's not the most accurate way to forecast, but it is commonly used when businesses don't have the budget to invest in sales forecasting tools.
Example: ABC Insurance is having a sales meeting about current opportunities. The first sales rep is going through their pipeline and prospects to see which ones look promising. The sales representative feels that of the current 14 opportunities in the pipeline, they'll be able to close three of them for a total premium of $32,000.
---
Reasons Your Team Needs Sales Forecasting Software
Using sales forecasting software offers businesses the luxury of optimized efficiency and capabilities for improving company performance. Below are a few common benefits of using sales forecasting software:
Automation of Forecasting & Budgeting
The main advantage of using sales forecasting software is that it allows information to be reported automatically with data inputs. This is opposed to manually figuring out how much revenue your business can expect to generate using a calculator and notepad.
Additionally, automated forecasting allows businesses to better formulate their financial budgets to plan spending and marketing strategies.
Synchronizes With Other Software Data to Remain Current
Since many sales forecasting tools are either built into a CRM system or have native integrations with one, users can reap the benefits of keeping their sales forecasting up to date as they fill in new leads and opportunities.
Reporting Can Enhance Sales Performance
Many of the sales forecasting reports can be viewed by all members of the business. This creates a level of accountability for each sales representative, ultimately leading to more motivated staff and better company performance.
Additionally, sales forecasting shows managers which opportunities are better to give additional resources or avoid altogether. It gives them the ability to improve various sales processes depending on trends they observe.
For example, based on a forecasting report, a sales manager finds the expected deal closing rate for accounting firms is far higher than for legal service businesses and decides it's best to pursue more accounting firms. Then, they purchase lead lists toward that vertical while avoiding sales prospecting activities toward law firms.
Frequently Asked Questions (FAQs)
What's the difference between sales forecasting & budgeting?
The primary difference between sales forecasting and budgeting comes down to what exactly is being projected and planned. Sales forecasting provides a projection for revenue or income coming into the business. Budgeting refers to projecting and planning business expenses that would be spent, or outgoing, by the business.
What are some other sales forecasting metrics that can be analyzed using sales forecasting software?
In addition to predicting total sales revenue over a set time period, sales forecasting software helps businesses predict and monitor other performance metrics like opportunity closing rates, average transaction or deal size, revenue growth rates, and the average age of a sales opportunity.
What are some advantages of using a CRM or integrating an analytics tool with a CRM for sales forecasting?
The main advantage of combining the functionality of a CRM and sales forecasting tools is that much of the information is already being input into the CRM throughout the sales process. Therefore, users can avoid double entry of data and create up-to-date sales forecasts.
Bottom Line
Utilizing sales forecasting software can save businesses time and more accurately predict business performance. This type of software has many forms, including standalone analytics tools, built-in solutions to CRMs, and the functions of a spreadsheet application.