Sales onboarding is the process of training, coaching, and educating newly hired sales team members in an organization. It involves giving new hires the skills, knowledge, and tools to do their job well. It also helps them understand the culture of the organization and learn how the sales process works so they can close deals effectively and foster customer satisfaction.
Here are the seven steps that will help you onboard new sales hires and set them up for success:
1. Introduce Your Organizational Culture
Before you dive into product training and your sales process, you want to acquaint new hires with why your business does things the way that they do and ingrain them into your overall organizational sales culture. Teach them about your company's history and mission, as well as the vision of your business. This helps build rapport and trust within the entire team.
For instance, at Fit Small Business, every employee knows from day one on the job that our mission is to provide the best answers to people's questions. That guides every part of our daily work and is something we incorporate into every project and article.
"When you are onboarding your sales team, it is best to have a standardized process in place. During the onboarding process, pay equal importance to orienting your team about your company and its values and your clients. Yes, it is imperative that you talk to them about sales figures, but they should understand that they will act as representatives of a company."

— Avinash Chandra, Founder and CEO, BrandLoom
This should also include helping new hires to learn about your organizational values. These are the values you hire by—and the ones you fire by. For example, assume that creating a positive customer experience is a core value. Even though a sales rep may generate a ton of revenue, if customers complain they were inappropriate or rude at some point during the process, that's a problem that could be grounds for termination.
2. Provide Training on Your Products & Services
Even the best or most experienced salesperson can't be effective at selling something they don't understand or believe in. Train your new hires thoroughly about how your products and services work and provide case studies from current or past clients. Having knowledge of your product will foster confidence in a sales rep's ability to answer a prospect's questions and understand the customer's profile.
It can also be helpful for sales reps to receive technical training from your product team to give them in-depth knowledge about your products and services. In addition, new hires should do product demos with experienced salespeople at your company to learn more about what they will be selling and the common questions that prospects may ask—and the best way to answer them.
3. Teach Selling Skills
Oftentimes, onboarding focuses only on product training—especially since many new sales hires already have experience selling. However, it's just as important to make selling skills a key part of your sales onboarding program. Furthermore, not every sales organization has good selling practices, and some of your new hires may come with bad habits.
It's a good sales management practice to teach your new salespeople to build trust and rapport and practice active listening before launching into pitching products and services. If a prospect feels like they can't trust you or feels that you don't understand their overall business and pain points, they won't listen to anything else you have to say. Salespeople should also be taught how to overcome common objections, answer relevant questions authoritatively, and close deals effectively.
4. Assign New Hires a Mentor
In addition to training on products, services, and selling skills, you should assign each new hire a mentor for the first month or so. This should not only be an experienced salesperson who has been at the company for at least a year, but also someone other than their direct manager so it's more like a peer relationship.
The mentor should be responsible for showing them the ropes, shadowing their responsibilities, and practicing role-playing in sales scenarios. Mentors can also assist new hires on their first several sales calls to help guide them through the process, answer any questions the prospect has that the new hire doesn't know, and provide feedback.
"When we start our onboarding process, we like to create a welcome package to help our newcomers on their first day. We like to set our new hires up with a mentor to ease them into the company culture and help them see how their job fits into the overall picture of the company. Mentors also help with any questions along the way."

— Brian Tremar, Co-founder, Opportunity Business Loans
5. Explain Your Sales Process
Once you've trained your new hires on your products and services and gone over basic selling skills, it's time for them to learn how your sales process works. While every sales organization has a general sales cycle, every business does things a little differently and uses different tools and software.
In general, you'll want to teach them exactly how your sales cycle works. For example, once a sales development rep books a demo, how is it transferred to the account executive? Or, once an account executive closes a deal, how are they introduced to the account manager to get started?
You should also introduce them to the tools you use during the sales cycle. For example, there are many different CRMs used by sales organizations, so make sure your new hires receive thorough training on how to use your CRM. Many businesses also use video conferencing programs such as Zoom to meet with prospects, and scheduling tools like Calendly to book demos. Ensure each new hire is comfortable working with every tool you use before they start working on their own.
6. Consider Providing a Formal Training Program for all New Sales Reps
In addition to in-house training by sales managers and mentors, third-party training programs are another effective tool for training your team. Here are just a few of the best third-party sales training programs we recommend.

Sales Hacker is a sales training firm that offers an array of free videos and webinars. They also have an annual in-person conference called Revenue Summit, where they record all their sessions on YouTube. The main topics include cold calling, choosing a CRM, marketing funnels, measuring sales metrics, using chatbots, and more.

This is a free course that is part of HubSpot Academy. It focuses on inbound sales, so it's great for sales team members who are responsible for prospecting potential buyers and qualifying leads. It includes five lessons, 21 videos, and five quizzes. When you complete the course, you take an exam. If you pass, you receive a badge you can put on your LinkedIn profile, email signature, or website.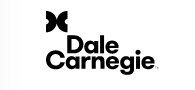 Dale Carnegie is well-known for his book "How to Win Friends and Influence People." The tactics from his book are incorporated into his sales training, which is offered in-person starting at $1,796 and virtually from $249 per person. Training topics include storytelling, cold calling, and presenting compelling sales presentations.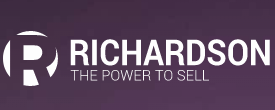 Richardson sales training programs offer a variety of customized training programs for sales organizations. They all focus on three stages of the sales process: find, sell, and grow. Some of the major topics they hone in on are storytelling, social selling, team selling, and building trust. Since the programs are customized, the price varies for each one.

The RAIN group offers an array of training based on the principles in their book "Rainmaking Conversations: Influence, Persuade, and Sell in Any Situation." The key topics they include in their industry-specific training include rapport building and connecting with leads and customers.
The main industries they serve include the technology sector, financial services, pharmaceuticals, healthcare, manufacturing, and more. Price varies on the program, as they offer in-person, online, and train-the-trainer options.
7. Create a Plan for Performance Management
New hires should be a part of this performance management process and agree on their goals and expectations with their sales manager, so there are no surprises when it's time for an assessment of their performance. Performance metrics will vary between each type of sales roles, including things like:
Number of cold calls made
Demos set with prospects
Deals won
Revenue generated
Prospects qualified
Performance plans should also include how salespeople will be rewarded for high performance. Determine and plan perks for high achievements, such as bonuses, salary increases, extra time off, promotion, or gift cards.
"Work with the new sales hire to create or customize a thoughtful 30-, 60-, and 90-day plan. The more input the salesperson has into the creation of this plan, the more bought-in they will be to it. Be realistic with revenue expectations, if any. Preschedule coaching sessions at each monthly milestone. Encourage them to communicate where they might be confused, overwhelmed, or struggling. Create a safe, supportive culture to foster growth and learning."

— Charlene Ignites DeCesare, Founder & Growth Guide, Firewalk Sales
Why an Onboarding Plan Matters
Onboarding plans are a critical part of training for every sales organization because they give new sales hires the tools, resources, and support to do their job well and set them up for long-term success. It also builds trust and rapport between team members, improves employee satisfaction, retains team members, and engages employees in a positive way from day one.
Frequently Asked Questions (FAQs)
What does an excellent sales onboarding program include?
A robust onboarding program includes an overview of company vision and history, product training, sales skills training, mentoring, sales process training, and performance review expectations.
What are the risks of not having a comprehensive sales onboarding program?
Without a comprehensive sales onboarding plan, sales organizations risk employees feeling disengaged from the rest of the team and likely won't have the tools, skills, or knowledge to do their jobs effectively. The best sales talent is in high demand from your competitors, and a great sales onboarding program is a key way to increase employee morale and satisfaction.
Is having a great sales onboarding program expensive?
It doesn't have to be. There are some corporate training programs that can be costly, but there are a variety of free training programs available. Furthermore, smart teams are able to create an internal sales onboarding program that is free or very low-cost.
The Bottom Line: Sales Onboarding
Thoughtful sales onboarding programs are a critical part of every sales business. They should intentionally support new sales hires by engaging them in the culture of the organization, provide comprehensive product and sales training, ongoing mentoring, and professional development opportunities. A great sales onboarding program also helps retain and motivate every sales team member and enables their success within their specific roles.
Many sales organizations simplify sales onboarding with a customer relationship management (CRM) program. For example, with Salesforce Essentials, sales teams can create a pipeline for new hires that tracks conversations, training completed, onboarding tasks, and performance progress. Visit their website to sign up for a 21-day free trial, no credit card required.