5 Best Justworks Competitors
Justworks is a popular professional employer organization (PEO) that handles payroll, onboarding, and HR. It has tools for compliance training and PTO tracking. However, its focus is on small businesses and it lacks some advanced features and benefits found in other PEOs. If you need something more, check out these top Justworks competitors.
Top Justworks Competitors Compared
All the PEOs on our list, including Justworks, offer full-service payroll and the standard benefits of medical, dental, 401(k), commuter, and HSA/FSA. Below are the standout features.
Starter Monthly Pricing

Payment Options

HR Advisers

Non-PEO Option

Non-standard Employee Benefits

$59 per employee

Direct deposit, paper checks

✓

✕

Gym membership
Health and wellness perks

$65 per employee

Direct deposit, paper checks

May cost extra

✓

1:1 expert healthcare guidance

 

Call for quote

Direct deposit, paper checks, pay cards

✓

✓

$85 per employee*

Direct deposit, paper checks, pay cards

Direct deposit, paper checks, pay cards

Direct deposit, paper checks, pay cards

$150 per employee*

Direct deposit

✓

✓

Home and auto insurance
Employee discounts

$770 per employee

(Global EoR**)

Varies by country (160+ currencies)

✓

✓
*Based on quotes; call for your own specialized quote based on your needs.
**EoR=Employer of Record; learn more about what they do in our article.
Justworks is an inexpensive PEO that allows payroll for wage-earning and contract employees. Its tools make it easy to onboard new hires, and it provides compliance training, HR advice and support, and health and retirement benefits. Its transparent pricing for up to 175 employees makes it an excellent PEO for small businesses.
Justworks can be found on several of our best-of lists:
If you want to learn more about Justworks before deciding, check out our Justworks review.
---
Rippling: Best Overall Justworks Alternative for Tech-heavy Companies

Pros
Flexible PEO–you can easily turn its services on and off with a click
Intuitive platform, great user ratings
IT tools for software and hardware onboarding/offboarding
Integrates with 500+ third-party apps
Cons
HR phone support costs extra
Quote-based pricing
You can't buy its payroll solution (and other modules) without purchasing its core workforce management platform first * Internal Revenue Service **Employer Services Assurance Corporation
Rippling Pricing
Rippling PEO: $65 per employee monthly
HR payroll plan: $35 plus $8 per employee monthly*

Includes Rippling's core workforce management platform, employee onboarding and offboarding, full-service payroll, time tracking, and software integrations
Other Per-Module Costs*
App, device, and computer inventory management: $5 per employee monthly
Benefits administration: Pricing varies, depending on your insurance broker
HR help desk: Custom-priced
*Pricing is based on a quote we received
Rippling makes our list of top Justworks competitors because it has the best tools for integrations and onboarding hardware and software. In fact, it can even take over your IT duties completely. While its payroll and HR tools are not as extensive as those of TriNet or ADP, its learning system is exceptional, and users give the platform high praise for ease of use. Plus, you can upgrade or downgrade from PEO services to using its HR information system (HRIS) platform with a click and not lose any information. No one else offers this simplicity.
Rippling's tools are popular and easy to use, earning it places on many of our best-of lists:
Rippling Key Features
IT onboarding: If you need IT support as well as HR, then Rippling is your best choice. It alone of the Justworks competitors we considered offers onboarding of software and hardware. It can even issue laptops, maintain them, and decommission and retrieve them when an employee leaves. Rippling can automatically add apps for employees as well, even if you provide the computers. (These modules cost extra.)
Integrations: When it comes to third-party integrations, Rippling takes the lead with over 500 apps. With single sign-on capability, employees can access apps from their Rippling dashboard. This, too, is unique to Rippling.
Payroll: Like Justworks, you can pay by checks or direct deposit. It lacks pay cards, however—try ADP or Paychex for those. Rippling syncs all the payroll data you need, so approving and running it is fast. It offers international payroll in specific conditions only, so Papaya is your best bet for international PEO, as ADP and TriNet also have conditions. It's on our list for best payroll software for contractors, including international contractors.
HR support: While Rippling's HR functions are not as robust as those of ADP or TriNet, it's still a strong competitor for Justworks. It offers fast onboarding from generating the offer letter to signing up a new hire for payroll and benefits. Plus, only Rippling has software and hardware onboarding options.
Training: Rippling also stands out from Justworks and its competitors with its learning system. Rippling has over 1,000 ready-made online courses, or you can upload your own. You can add built-in quizzes and generate certificates for compliance. In fact, you can mandate training with automatic courses and even withhold clock-ins until a course is complete. This is a good tool for enforcing safety training, for example. Only Paychex offers something extra with its AI that can recommend courses to employees.
Paychex PEO: Best for Highly Customizable PEO Options

Pros
Dedicated team of experts
Financial wellness program for employees
Wide range of HR solutions and services
IRS and ESAC certified
Cons
Non-transparent pricing (for PEO services)
Annual contract
Fees can change each year
Paychex services over 600,000 small and medium businesses, making it a popular competitor to Justworks. Its Paychex Flex platform often makes our lists for best HRIS software. Paychex is also listed by us as a best Zenefits competitor and a best ADP competitor. Naturally, it's on our list of best PEO software, particularly because it's such a flexible program. You can pick and choose from hundreds of tools—from training and time tracking to payroll and professional HR advisers. It also has recruitment and applicant tracking tools, which Justworks lacks.
Paychex PEO Features
Customizable plans: One reason Paychex gives a custom quote is because it has hundreds of tools it can pull together to give you a comprehensive program. This includes recruitment and applicant tracking, new-hire screening services, time clocks, training tools, and more. Most providers, even those with custom pricing, have a basic package or (like Rippling) modules.
Payroll: Paychex offers two-click payroll if you don't have changes from pay run to pay run. You can set pay runs to your schedule, but its pricing will depend on how often you pay employees. Like ADP, it can pay with a pay card, and it will stuff and mail checks for an extra fee. It can pay internationally but through a third-party service. For international payroll, check ADP, Rippling, or Papaya.
Benefits: Aside from standard benefits offerings like health, retirement, and workers' compensation plans, Paychex offers a financial wellness program that includes access to financial counseling, spending and savings accounts, and more.
HR: Like ADP, you get a team of dedicated experts, each with a specialty in your PEO plan, as well as an HR generalist. Its learning management system is set apart from those on our list (even Rippling's) because it offers artificial intelligence (AI) that recommends courses based on employee position and work goals.
Compliances: Paychex excels in compliance and risk management tools. It has employment practices liability and cyber insurance, plus a safety rep to help you prevent or deal with OSHA risks.
ADP TotalSource PEO: Best for Growing or Large Businesses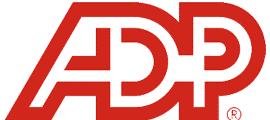 Pros
Highly experienced PEO that's IRS and ESAC certified
Wide range of HR features and services
Dedicated support specialist
Global payroll available
Cons
Pricing isn't transparent
Customer service isn't always easy to contact
ADP TotalSource PEO Pricing
$85 per employee monthly*
Call ADP for a quote
*Based on a quote we received
If you're on the cusp of moving from an SMB to a large business or have plans to grow that big, ADP is a great choice for PEO. It is a top PEO service and often makes our competitor lists, like best Paychex competitors. Its non-PEO programs, such as ADP Run, can be found on our lists for the best payroll and best HR. That means you can start with a simpler platform and grow as needed, or jump right into PEO services. Its starting price is competitive, but costs will grow as your needs do.
ADP TotalSource PEO Features
Grows with you: Unlike Justworks, which is only a PEO service with two plans to choose from, ADP can start you with simple payroll through ADP Run and take you up to a PEO (via ADP Total Source) as your needs grow. It can even allow you to outsource only HR if you don't want to go with co-employment. Its flexibility is similar to that of Paychex.
Payroll: Like Justworks, ADP can pay by checks, although it also provides check signing and stuffing services, whereas Justworks simply requires you to print and send checks yourself. It also pays by direct deposit, like all PEOs, as well as with pay cards.
HR support: If a PEO is more than you need, you can outsource your HR services to ADP, which sets ADP apart from Justworks, TriNet, and Papaya. Employees can contact ADP's HR experts to get help with choosing the best benefits plan as well as dealing with technical issues on the app.
Strategic HR: Like TriNet, ADP offers strategic HR services, although it supplies tools while TriNet offers advisers. You can conduct a compensation analysis, run an engagement survey, train leaders through online programs, and more. If you need help, it has talent specialists that you can contact for an extra fee. Paychex has many similar tools, charging for each one you add to your plan.
International HR: Like Papaya, ADP works with international companies; however, it requires international companies to have over 50 employees spanning three countries. Even so, this makes it a great Justworks alternative if you are growing your business and expect to expand into other nations. (Papaya, however, is more flexible and overall better for international businesses).
TriNet: Best for Midsize Businesses Needing Industry-specific PEO Services

Pros
Flat, per-employee fee
Prices decrease after specific goals reached
Tracks industry regulation changes to ensure compliances are met
IRS and ESAC certifie
Cons
Pricing not transparent
Expensive
Dedicated reps for larger businesses only
Annual contract
TriNet Pricing
$150–$160 per employee monthly*
Call ADP for quote
*Pricing is based on a quote we received
TriNet is a great alternative for Justworks for medium-sized companies that need industry-specific HR support because it tracks changes to industry regulations. It has tailored plans that monitor compliance and labor rules for over a dozen specific industries, including retail, entertainment, financial, life sciences, and manufacturing. While more expensive than most on our list—and certainly more than Justworks—it's also more complete in its offerings with comprehensive payroll, scheduling, and strategic HR services.
In February 2022, TriNet acquired popular HR platform Zenefits, and is adding those offerings as an alternative to its PEO. Learn more about Zenefits in our review.
TriNet Features
Strategic HR: TriNet goes beyond the HR tools Justworks provides. It offers strategic HR assistance, like compensation advice to ensure your salaries are competitive. It has employee engagement tools like ADP and Paychex but goes further with team-building functions that can help develop employee talent and strengthen teams.
Industry-specific compliance: Like others on our list, TriNet offers general compliance support, such as training for sexual harassment awareness or monitoring rules affecting work hours for minors. However, it also monitors industry-specific compliance and labor rules so that you are up-to-date on regulations that affect your business. Further, it can manage claims against you for employment practices, including pre-negotiated legal fees and caps with external counsels. ADP can also cater to specific industries, particularly when it comes to payroll, but does not offer the same level of industry-specific compliance assistance.
Payroll processing: Like the other payroll processors on our list, TriNet calculates payroll including federal, state, and local taxes. It stands apart in two ways: It lets employees import W-2s directly into TurboTax, and it handles unemployment claims. Justworks does neither.
Expense management: One way TriNet exceeds Justworks is in expense management. It offers a streamlined solution that lets employees upload scanned receipts, track mileage (by map or by entering miles), and categorize expenses. This makes it easy for managers to approve expenses, after which they seamlessly transfer to payroll. ADP, by contrast, requires a third-party app for expense management.
Time and attendance: Here, too, TriNet stands out from Justworks. While Justworks charges for its time tracker, TriNet includes time and attendance features, including a scheduling tool. The time clock is not part of its mobile app, however, like Justworks' is. The other competitors on our list offer time clocks, and ADP and Paychex have scheduling, but these are all add-ons.
Training: TriNet does better than Justworks in that it offers courses for training and certification. It also has culture surveys, team engagement tools, and more. Like with Paychex, you can choose the elements you want, and they will contribute to your overall per-employee price.
Papaya Global: Best for Multinational Companies

Pros
International payroll for wage earners or contractors
Transparent pricing
Pays in local currency
Employer of Record (EoR) services in 160+ countries
Cons
EoR services are expensive
No domestic-only PEO service
Doesn't have IRS and ESAC certifications
Papaya Global Pricing
EoR: Starts at $770 per employee monthly
Contractor management: Starts at $25 per worker monthly
Global payroll: Starts at $20 per employee
Add-on
Payroll intelligence suite: Starts at $250 per month
Justworks does not offer international PEO services, so if you are expanding into other countries and want the same straightforward, transparent pricing, consider Papaya. Ranking No. 1 on our list of best international payroll services, it provides an intuitive platform, excellent local support, and contractor-only options. It stands out from the others on our list because it only provides international PEO (Employer of Record) services, has transparent pricing, and works through local HR services so your people have in-country support.
Papaya Global Features
Employer of Record: Employer of record is similar to a PEO, but Papaya hires and pays employees on your behalf. Like a PEO, it can provide enterprise-level benefits. Unlike ADP, there is no minimum size or country limit to use its services. However, as a multinational EoR, Papaya does not provide single-country PEO service.
International payroll: Papaya Global takes responsibility for any errors it makes in payroll and tax filing. Papaya pays in any of 160+ local currencies.
In-country HR support: Unlike ADP or TriNet, Papaya works with partners located in-country to handle HR issues. Papaya says this lets them work with the most knowledgeable resources globally. They can provide advice on labor laws, compensation, and other HR needs.
Immigration support: Papaya surpasses ADP, TriNet, and Ripping in its immigration services. It can obtain work permits for expatriates and short-term assignments. It also obtains permits for families.
International benefits: Papaya has a network of over 140 partners in its countries that can provide benefits to your employees no matter where they are. Papaya makes sure benefits packages are compliant with local laws.
How We Chose the Top Justworks Competitors
When looking for the top Justworks alternatives, we naturally chose top-rated PEO solutions, many of which you can find in our other reviews. We also looked for standouts in price, ease of use, and features like payroll, onboarding, and compliance tools.
If you're primarily looking for help with payroll, check out our guide to finding a payroll solution.
Bottom Line
Justworks is an excellent PEO for small businesses, but it has some limitations. It does not do international PEO, and its tools, while covering what most small businesses need, are not as comprehensive as many of its competitors.
These top five Justworks competitors offer great alternatives, especially if you have needs like international HR (Papaya Global), software or hardware onboarding (Rippling), and industry-specific compliance (TriNet), or want room to grow in size or toolset (ADP and Paychex) without having to switch providers. Regardless of your choice, the PEO services listed here are top-notch in quality of service.