Paychex is one of the most popular choices for payroll and HR support for small businesses, and with good reason. While somewhat more expensive than many of its competitors, it offers a vast range of functions that can help very small businesses with simple needs or larger and growing businesses with special challenges. However, it's not always the best choice. If you are on a tight budget, in specific industries such as trucking or construction, or need global support, check out these best Paychex competitors.
Best Paychex Competitors Compared
Monthly pricing

Free trial

Pay options

Onboarding

Benefits

Federal, state, and local taxes

PEO option

Access to live HR experts

Custom

-

Check, direct deposit, pay card

✔

50 states

✔

✔

✔

$39 + $6/person to $149 + 12/person

-

Check, direct deposit, pay card

✔

39 states

✔

-

In highest plan

$99 + $5/employee to $199 + $12/employee

-

Direct deposit, pay card

✔

50 states

✔

-

-

$45 + $4/person to $125 + $10/person

✔

Direct deposit, manual checks

✔

50 states

Federal & state (local with higher plans)

-

In highest plan

Starting at $8/employee

-

Direct deposit, checks

✔

50 states

✔

✔

Add-on

($100/month)

$10/employee to $27/employee

-

Direct deposit, manual checks

✔

50 states

✔

-

Add-on

($10/employee/month)

Custom

-

Check, direct deposit, pay card

✔

50 states

✔

✔

✔
When Paychex Is Best
Paychex is best for businesses that are established and growing with specific payroll needs. One representative told us it has over 300 functions it can put into a plan, covering everything from time tracking to health benefits. Of course, this leads to a larger price tag, contract obligations, and the need to negotiate price when the contract is renewed.
Paychex often ranks high on our best-of lists. Learn more about its specific uses for:
---
ADP: Best Overall Paychex Alternative
ADP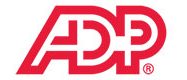 What We Like
Highly experienced PEO that's IRS and ESAC certified
Dedicated reps are helpful
Global payroll available
Access to enterprise-level benefits
What's Missing
Pricing isn't transparent
Customer service isn't always easy to contact
ADP Pricing
Call for a Quote
No free trial
May get three to five months free
Paychex tops the list for best ADP competitors, so it's little wonder that ADP would top the list as the best overall alternative for Paychex. ADP is one of the largest HRIS, payroll, and PEO companies. It handles small businesses and large corporations, local and global payroll, and more. It offers multiple plans and services at custom rates, and you can add or subtract services like with Paychex.
The pricing, while competitive to Paychex, is custom and often pricier than others on our list. It does well from a feature and popularity standpoint, but small businesses may find it too much for their needs. Some small businesses also complained that they were not getting the same quality of customer service as larger corporations do. Nonetheless, it provides an intuitive interface, multiple options, and both general and expert support via phone, help center, and chat.
ADP Pricing
ADP does not list its pricing on its website, so you need to call for a quote customized to your needs. This is also the case with Paychex. ADP often charges a setup fee but may give several months free.
The features below are just a few that make ADP our top Paychex competitor. Discover more in our full reviews of ADP Run for payroll/HRIS and ADP TotalSource for PEO services.
ADP Features
ADP has different programs for different needs. ADP Run, for example, provides payroll and limited HRIS capabilities and is best for small businesses with fewer than 50 employees. On the other hand, ADP TotalSource is a full-service PEO for companies with up to 1,000 employees. If you need other tools, a custom package can be made.
Specific features you can find from ADP include:
Payroll with direct deposit, pay card, and checks (delivered to employees) taking into account garnishments and deductions
Complete tax filing for federal, state, and local taxes
Complete benefits packages in all 50 states for health insurance, retirement, and life insurance, plus employee discount programs
Highly rated and intuitive software for managing programs
PEO services
Global PEO; Employer of Record possible through partners
HR support that includes job posting, background checks, onboarding, documents, and compliance (including workers' comp)
Time tracking software
Hundreds of integrations with HR, accounting, POS, and other business software
Learning management tools
For more information about how ADP and Paychex compare to each other, read our evaluation of Paychex vs ADP vs Gusto.
Gusto: Best for Small Businesses Needing Payroll Software
Gusto

What We Like
Unlimited pay runs
Automated payroll tax payments and filings with year-end reporting
Affordably priced for small businesses
Special program for financial health
What's Missing
Health insurance limited to 39 states
Time tracking is included only in premium plans
No dedicated payroll specialist
Gusto Pricing
Core: $39 per month + $6 per employee monthly
Complete: $39 per month + $12 per employee monthly
Concierge: $149 per month + $12 per employee monthly
Contractor-only plan: $6 per person monthly
No free trial
Gusto ranks No. 1 on our list of best payroll software for small businesses, beating out Paychex with a score of 4.66 vs Paychex's 4.39. It also beats out Paychex on our list of best HR payroll software for small businesses. Gusto is highly affordable, easy to use, and well suited for small and growing businesses. Its Achilles' heel, however, is that it only provides health insurance in 39 states, fewer than Paychex and the rest of these competitors.
While its payroll is top-rate, the HR services are not as extensive as the other competitors on our list. It doesn't offer as many pre-made reports as Paychex, ADP, and QuickBooks, nor does it let you build your own reports in the system. It also does not work as a PEO like Paychex, ADP, and Rippling. Nonetheless, the price, transparency, and easy interface make it a strong alternative to Paychex for payroll.
Gusto Pricing
Gusto's plans run from $39 per month + $6 per employee, per month, to $149 per month plus $12 per employee, per month. The higher the plan price, the more features; for example, time tracking is in the medium and high plans. Gusto has a contractor-only plan for $6 per employee, per month, one reason it tops our list of best software for paying contractors.
Gusto also has add-ons for managing benefits. In addition to the prices, there's a $200 annual service charge that covers all three programs.
Health Savings Accounts: $2.50 per participant, per month
Commuter Benefits: $4 per participant, per month, $20 per month minimum
Flexible Spending Accounts: $4 per participant, per month, $20 per month minimum
Learn more about Gusto in our review.
Gusto Features
Gusto has an advantage over Paychex and ADP in that it allows unlimited pay runs. Its direct deposit services are two-day or four-day, whereas others, like QuickBooks, are faster. It does not handle global payroll—try ADP or Rippling if you need that capability. However, it does compute multiple pay types, garnishments and deductions, and taxes.
Specifically, Gusto offers
Top-rated, easy-to-use software
Payroll in one or multiple states with direct deposit, pay card, or in-house printed checks
Tax filing for state and federal taxes
Health benefits for 39 states
HSA, FSA, 401(k), 529 college savings, and commuter benefits
Workers' compensation assistance
HR tools for new hire reporting, HR documents, and compliance; offer letters and employee surveys
Time tracking software
Dozens of integrations with accounting, POS, scheduling, and other business software
Gusto Wallet, an app that helps employees manage paychecks, save money, and access emergency cash. While other services on our list offer some of these benefits, Gusto's is the most complete and easiest to use.
Paycor: Best for 50+ Employee Businesses Needing an Integrated HR & Payroll System
Paycor

What We Like
Easy to set up and use
Payroll and HR features are integrated
Unlimited pay runs
What's Missing
Pricey for small businesses
Onboarding and HR tools are available only in premium plans
Setup fees required for higher tiers
Paycor Pricing
Small Business plans (those with up to 49 employees)

Basic: $99 per month + $5 per employee monthly
Essential: $149 per month + $6 per employee monthly + $59 one-time setup fee
Complete: $199 per month + $7 per employee monthly + $99 one-time setup fee
HCM: $199 per month + $12 per employee monthly + $199 one-time setup fee

Mid-market plans (businesses with 50 and more employees): Custom-priced
No free trial
Paycor is an all-in-one payroll and HR solution that gives you everything in a single system. While it has pricing for smaller businesses, we especially recommend it for midsize businesses that need more HR support—mainly because its price tag can be a little hefty for small businesses that don't need all the features. Unlike Paychex, the prices are set, and vary by the number of employees you have as well as what plan you choose.
Although it does come with basic standard reporting, it doesn't provide a huge number of pre-made reports. You can create custom reports from scratch though. Its interface is not customizable. Otherwise, its features are pretty robust and the software is easy to use.
Paycor Pricing
Paycor is the most expensive of the plans that list their prices online. Its starter Basic plan costs $99 plus $5 per employee monthly and covers only payroll and minimal HR and compliance. For additional services like workers' comp, onboarding, and 401(k), you need higher plans. The most expensive plan, the HCM plan, runs $199 + $12 per person per month. It has complete HR features and payroll, plus performance tracking.
Midsize businesses can call for a custom quote, which may be less expensive than the listed small business plans.
Not sure if Paycor is right for you? Get more details about what Paycor offers for your business. Read our review.
Paycor Features
Depending on the plan you choose, you can get a complete payroll program with simple HR tools or you can get a full HRIS with payroll. Regardless, you get unlimited pay runs, tax filing, push notifications for mobile, and more. One standout is the included company chat, something only a few plans (another is Zenefits) offer.
Some of the many features Paycor offers include:
Unlimited payroll that can autorun and be paid by direct deposit, check, or pay card (wage garnishments at higher plans)
Standard and custom reports that can be run on schedule
Taxes paid at the federal, state, and local levels
Onboarding, including new hire reporting and e-signatures
HR support from document templates to compliance research and tools (no live HR advisers)
Time off management
Benefits management and advice (benefits available through third-party vendors)
Programs for employee surveys, performance reviews, talent management, compensation management, and learning management
Time tracking and scheduling software
Automated workflows
QuickBooks Payroll: Best for QuickBooks Users
QuickBooks

What We Like
Wide range of integrations through QuickBooks
Same- and next-day direct deposits
Unlimited pay runs
Mobile app lets you run payroll and e-file taxes
What's Missing
Automated local tax filings available only in higher tiers
No mobile apps for employee self-service
Help system problematic
QuickBooks Payroll Pricing
Core: $45 per month + $4 per employee monthly
Premium: $75 per month + $8 per employee monthly
Elite: $125 per month + $10 per employee monthly
30-day free trial
QuickBooks Payroll has a strong advantage because of its QuickBooks integration. Not only does this make it a great choice for QuickBooks users, but also an excellent alternative to Paychex when you need to integrate with industry-specific programs. This integration capability gave it the edge to compete on our lists for the best payroll software for construction, trucking, and churches.
QuickBooks Payroll doesn't automate local tax calculations with every plan, the way all the others on our list do. It also doesn't provide a pay card option and has a smaller selection of pre-made reports than others like ADP, but it lets you create your own reports from scratch. Unlike most of the services, it does not file new hire reports, although it can generate them. It offers benefits in all 50 states.
QuickBooks Payroll Pricing
QuickBooks has three plans. The core plan runs $45 per month + $4 per employee, per month; the Premium plan is $75 per month + $8 per employee, per month, and the Elite plan is $125 per month + $10 per employee, per month. With the lower plans, you need to pay extra for multistate tax filing, and of course, you have fewer features.
QuickBooks Payroll offers more than what's covered here. Get more details in our review.
QuickBooks Payroll Features
QuickBooks payroll can work as a standalone but has greater functionality and integration power when used in conjunction with QuickBooks accounting software. Its mobile payroll app ranked No. 1 on our buyer's guide (Paychex is No. 3 and ADP Roll No. 4). Unlike Gusto, it can send direct deposits the next day or even the same day, depending on the plan.
Here's a list of QuickBooks' most important features.
Full-service payroll with unlimited pay runs, direct deposit, and checks
Multiple pay rates and job-specific payroll options
Taxes at the federal and state level, and at the local with higher plans; multistate tax filing
Health benefits through SimplyInsured, 401(k) through Guideline
Workers' compensation in higher plans; tax processing guarantee
HR support through Mineral for higher plans, including policy and handbook assistance and access to HR experts for compliance issues
Onboarding and performance management tools
Time tracking
Hundreds of integrations with POS, HR, and other business software
Reliable software with a good interface; highly rated mobile app
Rippling: Best for High-Tech Companies
Rippling

What We Like
Excellent integration capabilities with over 500 options
Can easily turn PEO on and off and still access HR/payroll software
Intuitive interface
Can pay international contractors
What's Missing
Lacks IRS and ESAC certification
Phone support costs extra; how-to guides are limited
Gets pricey as you add functions
Rippling Pricing
Custom pricing
HR software starts at $8/employee/month for the core program, with other modules increasing the cost
No free trial
Add-ons
Full-service payroll: $8 per employee monthly
Employee benefits: $6 per employee monthly
Flex HSA/FSA and commuter benefits: $6 per employee monthly
HR help desk: $100 per month
App management: $8 per employee monthly
Device management: $8 per employee monthly
We highly recommend Rippling as an alternative to Paychex for companies that are high-tech or use a lot of software programs. That's because Rippling's intuitive icon-based interface makes it easy to incorporate other applications, and it has IT tools that let you onboard software and even hardware. In fact, its PEO service offers remote onboarding of software, something we did not find in other services on this list.
Although Rippling doesn't have as much functionality as ADP, it scored highly in just about every criteria for which we evaluated it. The lack of a free trial and smaller selection of pre-made reports are negative. It also varies from other providers in that it doesn't offer live customer support via phone; however, its live chat feature for customer support is efficient, and most real-world users say it's one of the easiest systems to use.
Rippling Pricing
Rippling starts with a core HR module at $8 per employee (with annual contract, $10 month to month), and you add modules after that. It used to post module prices on its website, but no longer does. However, we have verified these prices:
Full-service payroll: $8 per employee monthly
Employee benefits: $6 per employee monthly
Flex HSA/FSA and commuter benefits: $6 per employee monthly
HR help desk: $100 per month (access HR professionals by phone or email)
App management: $8 per employee monthly
Device management: $8 per employee monthly
While inexpensive when piecemeal, costs can add up fast. However, Rippling will give you a custom quote, so you may not be charged full price for every module. Nonetheless, you may find less expensive options with the tools you need in Gusto or QuickBooks.
Rippling also has a PEO option with custom pricing and an on/off switch that none of the other providers on the list offer—ADP and Paychex do have PEO products but the process of leaving is more complicated than Rippling's process.
Rippling Features
Unlike Gusto or QuickBooks, Rippling starts with an HRIS (Rippling Workforce Platform) and lets you add payroll. Its online tools help streamline HR and IT tasks, freeing time for you to concentrate on your business and people rather than routine and time-consuming administrative tasks. Like ADP, it has an international reach for HR, payroll, and PEO.
The features depend on the module you add:
Workforce platform: Employee directory, analytics, onboarding/offboarding, positions management, workflow automation, document and e-signature management, admin and field privileges and permissions
Payroll: Payroll for all 50 states and over 100 countries; federal, state, and local tax filing; pay by direct deposit or check in multiple currencies; workers' comp; garnishments; job codes and pay rates
Time and attendance tracking: Overtime and break policies, customized workflows, and kiosk and mobile clock-in
Benefits: Administer third-party benefits or use Rippling for health and retirement benefits, FSA, HSA, commuter benefits, and more. Rippling can also ensure you are compliant with local law in your state or country.
Applicant tracking: Job board integration, screening questions, messaging, new hire onboarding
Learning management: Pre-built compliance courses or build your own
HR Support: Phone access to certified HR professionals
App management: Set up and manage employee apps
Device management: Remotely store, ship, set up, and manage employee devices, including custom profiles and security reporting
Inventory management: Rippling handles storing, retrieving, setting up, and sending your devices for you.
Zenefits: Best for Small Businesses Needing Strong HR Support
Zenefits

What We Like
Easy to use
Unlimited pay runs
Time tracking and scheduling included in all plans
Strong employee communications and engagement tools
What's Missing
HR plans and add-ons require a minimum of five employees
Payroll is an add-on tool
Lacks a contractor-only payroll option
Zenefits Pricing
Basic HR Plan (Monthly Rate)
Essentials: $10 per employee, per month
Growth: $18 per employee, per month
Zen: $27 per employee, per month
No free trial
Add-ons
Payroll: $6 per employee, per month
Benefits Administration if using your own broker: $5 per employee, per month
HR advisory services: $10 per employee, per month
Zenefits is an HR-first program that offers comprehensive plans full of human resource tools for managing employees from hiring to retiring. Like Rippling, payroll is an add-on, not a core feature, and this can make it pricier, but the prices are clearly stated and you can get monthly plans rather than annual contracts. The higher plans offer great tools for promoting employee culture, with engagement surveys, wellness tools, and a communications hub. It often places in our HR lists, though usually below Paychex.
Zenefits doesn't provide customer support by phone or offer options to pay by check (though you can print them yourself) or pay cards. It does, however, have a wide range of pre-made reports and lets you create your own; its HR and payroll features are also pretty robust.
Zenefits Pricing
Zenefits has three plans, running from $10 to $27 per employee, per month, with each plan adding more tools. The highest plan, the Zen program, has compensation and performance issues, well-being and engagement tools, and the People Hub, which provides communications tools. In addition, there are the following add-ons:
Payroll: $6 per employee, per month
Advisory services: $10 per employee, per month
Benefits using your own broker: $5 per employee, per month
Zenefits has a five-employee minimum. It can be inexpensive if you need HR only, but once you add payroll and other tools, it can get as pricey as Paycor.
Zenefits Features
Zenefits starts with HR functions; in fact, you can use it for HR only if you wish and combine it with other payroll services. Payroll, however, can be easily added. Features include:
Scheduling and time off tracking tools
HR tools that include automated onboarding, document management, an employee directory, compensation management, and performance management
Employee engagement surveys and tools for well-being that include tips and tools personalized for each employee
Benefits market with plans from major providers like Humana, Anthem, and United Healthcare or the ability to manage benefits from a third-party broker
Zenefits People Hub with communication tools for posting announcements and questions as well as collaborating with managers and co-workers
Unlimited pay runs with garnishment support, tips reporting, direct deposit, and the ability to manually print your own checks
Taxes paid at the federal, state, and local level
Access to HR experts for help with employee issues or business questions like expanding to new locations
Read our Zenefits review to discover more about what it can do for your business.
How We Chose the Paychex Competitors
Paychex can fill a lot of business needs: payroll, HRIS, and even PEO services. Therefore, we considered software and services that compete with Paychex in some or all of these categories. Then we narrowed it to those that could accomplish the most tasks in the best ways.
ADP topped our list for its flexibility and breadth of features. Its pricing is competitive to Paychex's, and it offers services for the small but growing startup and the large corporation.
Pricing: We rated for free trials, custom pricing, and options for choosing different pricing plans. None of the services earned high scores, although ADP scored the highest.
HR Features: This score covered the basics for HRIS: an employee self-service portal, online onboarding with forms, and benefits. We gave extra points for filing new hire reports and having experts on staff. ADP got a perfect score.
Popularity: As much time as we spend on research, it cannot replace the experiences of real-world users. We reviewed scoring on popular review sites like Capterra and G2. All of the software on our list had perfect scores.
Reporting: We looked at software that had basic reporting plus pre-made reports users can easily process. The capability to create custom reports with the software was also considered. ADP is the best in this area because it offers over 120 standard reports that you can customize; you can create your own reports as well.
Payroll Features: Paychex alternatives must have strong payroll. We looked for checks, quick direct deposit, and pay card options. We prefer providers that pay as well as calculate taxes and that offer a guarantee if they make an error. We also considered those that handle contractors, too. ADP and Paycor are more robust in this area, closely followed by Gusto.
Ease of Use: We considered interface, customer support, online guides, and dedicated help when compiling this score. ADP is best in this area, but most on the list are still pretty easy to use. Zenefits is the least easy to use, primarily because it's hard to reach a rep and there's no live phone support.
Bottom Line
Paychex is a flexible, highly popular, and well-rated HR payroll service, but depending on your needs it may not be the best fit. The Paychex competitors on this list all fill the most important payroll and HR needs, such as regular pay runs with direct depository, tax filing, compliance support, and onboarding. Most offer benefits in all 50 states and onboarding. All are competitive in pricing, although many are cheaper.
Overall, however, ADP is the best Paychex competitor. Its pricing, like Paychex, is custom and competitive. It provides a similar range of services but also offers global payroll and HR support. Call ADP to get a quote today.