Paychex is one of the most popular choices for payroll and human resources (HR) support for small businesses—and with good reason. It has scalable and customizable plans and performs a vast range of functions that can help very small businesses with simple needs and larger and growing businesses with special challenges. However, its pricing can grow quickly as a result.
Thus, it's not always the best choice. If you are on a tight budget, require software and device provisioning tools, or need global support, consider these top Paychex competitors.
Paychex Competitors Compared
Starter Monthly Pricing

Payroll and Tax Filing

Health Benefits

Hiring and Onboarding

HR Tools

Professional Employer Organization (PEO) Option

$39 plus $5 per employee*

Some tax services cost extra

50 states

✓

✓

✓

$65 plus $3 per employee (weekly pay runs)*

Included; year-end tax reports cost extra

50 states

✓

Basic included; more available

✓

$40 plus $6 per employee

Included

37 states

✓

Basic

✕

$35 plus $6 per employee

Included

50 states

Basic onboarding only

Time and paid time off (PTO) tracking only

✕

$99 plus $5 per employee*

Included; some tax services cost extra

50 states

Onboarding

In HCM plan

✕

$35 plus $8 per employee*

$8 per employee per month; includes tax filing; $20 per employee for global payroll

50 states (administration costs extra)

Onboarding; hiring costs extra

Add-on modules

✓

$10 per employee

$6 per employee per month; includes tax filing

49 states

Onboarding; hiring costs extra

✓

✕

$45 plus $6 per employee

Included; local tax filing needs higher tiers

50 states

✕

Basic only

✕
*Pricing is based on a quote we received.
NOTE: Paychex is offering 6 months of free payroll for new clients who sign up before 11/30/2023 and run their first payroll by 12/7/2023.

Pros
Flexible, customizable plans
Check signing services available
24/7 support with dedicated payroll specialist
Additional HR tools
PEO option
Cons
Not all plan pricing is transparent
Year-end W-2/1099 tax reports, workers' compensation, employee benefits, and time tracking are paid add-ons
Need higher-tier plan for dedicated specialists
Custom pricing often increases after the first year
Usually requires an annual contract
What we like:
Paychex is best for solopreneurs and small companies with plans to scale and looking for flexible payroll and HR solutions that can grow with their business. One representative told us it has more than 300 functions it can put into a plan, covering everything from time tracking to health benefits. Of course, this leads to more contract obligations, a larger price tag, and the need to negotiate the price when the contract is renewed.
To create a rubric for comparison, we considered tools that put Paychex in its best light. Thus, it has 4.63 out of 5. It took hits for lacking a free trial and for its user reviews, which were good but nonetheless lower than its competitors.
---
Given its robust suite of HR tools, Paychex often ranks high on our best-of articles. See how it compares with other providers on our lists of:
ADP: Best Overall Paychex Competitors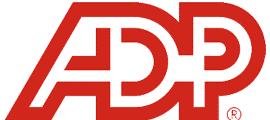 Pros
Highly experienced PEO that's IRS and ESAC certified
Dedicated reps are helpful
PEO and global payroll available
Feature-rich platform with a wide range of HR solutions
Cons
Pricing isn't transparent
Customer service isn't always easy to contact
Year-end tax reporting, time tracking, and access to benefits plans cost extra
What we like:
ADP is one of the largest HRIS, payroll, and PEO companies, serving small businesses and large corporations with local and global payroll solutions. It has a wide range of plans to fit your HR needs. ADP Run provides payroll and HRIS capabilities while ADP TotalSource is a full-service PEO for companies that need expert assistance in handling day-to-day HR tasks. Like Paychex, ADP can create a custom package with specific tools to best fit your needs.
ADP earned 4.76 out of 5—even better than Paychex. It had perfect scores for HR tools, popularity, reporting, and payment services. It also had one of the highest ease-of-use scores. It took big hits for not having transparent pricing and a small hit for ease of use. Small businesses may find its feature-rich platform too much for their needs.
ADP no longer lists its pricing online but for ADP Run, it does offer four plans at two levels—under 50 employees and 50-plus employees:
Essential: Includes tax filing, multijurisdiction payroll, Wisely debit card, new hire onboarding, time and attendance, retirement, workers' compensation and health insurance administration, and access to Upnetic small business marketing tools
Enhanced: Essential, plus ZipRecruiter, check signing, state unemployment insurance (SUI) management, and more
Complete: Enhanced, plus HR helpdesk, employee handbook wizard, salary benchmarks, HR tracking, forms, and training (no Upnetic small business tools with this plan)
HR Pro: Complete, plus marketing tools and live advice, legal assistance services, HR help desk, applicant tracking, employer and employee training, and sexual harassment prevention training
We received an estimate for $3 per employee plus $65 per weekly pay run for the Essentials plan. This is more expensive than Paychex until you have more than 13 employees.
ADP TotalSource, its PEO solution, starts at $85 per employee according to the estimate we received.
---
Payroll: You get full-service payroll that lets you pay employees via direct deposit and the Wisely debit card. (Paychex, Paycor, and Gusto also offer pay cards.) It also offers check signing and stuffing services and will deliver the paychecks to your office in time for you to hand them out to employees.
International payroll: If you have global staff, ADP (like Rippling) can handle your international payroll needs. In contrast, Paychex offers global payroll services via its partner, FMP Global. Gusto only processes payments for international contractors while the other providers in this guide don't have international payroll capabilities.
Employee benefits: ADP provides you access to a wide variety of enterprise-level benefits plans—from life insurance to retirement plans. Unlike Gusto and TriNet Zenefits, ADP's health insurance options are available in all 50 states. However, it lacks the financial wellness tools that both Paychex and Gusto offer.
Hiring support: ADP Run provides hiring solutions for posting jobs on ZipRecruiter, conducting background checks, and onboarding new hires. In comparison, Paychex offers its hiring services as an add-on. Gusto also has onboarding capabilities and can help you track applicants, but its job posting tool doesn't post to popular job boards.
PEO services: Similar to Paychex, ADP TotalSource PEO services include strong compliance support and access to Fortune 500-level benefits. However, it isn't as flexible as Rippling, which allows you to turn its PEO service off and switch to its HR platform easily.
HR tools: Aside from employee information management, ADP offers basic learning management tools, such as courses for HR record keeping and sexual harassment prevention training. Like Paychex and Rippling, it charges for time and attendance tracking. TriNet Zenefits' starter tier comes with time-tracking features. Gusto, Paycor, and QuickBooks Payroll all have time and attendance tools in higher tiers.
---
Gusto: Best for Small Business Payroll

Pros
Unlimited pay runs
Automated payroll tax payments and filings with year-end reporting
Affordably priced for small businesses
Low-cost contractor-only payroll plan
Cons
Health insurance limited to 37 states
Time tracking and onboarding tools are included only in higher plans
Limited job posting reach
What we like:
The reasonably priced plans and solid payroll tools of Gusto are some of the reasons why it ranks in many of our buyer's guides, such as best small business payroll software and best HR payroll software. While it is easy to use and well-suited for small and growing businesses, its Achilles' heel is that it only provides health insurance in 37 states—fewer than the other Paychex competitors we reviewed, including Paychex.
Gusto earned 4.53 out of 5 in our evaluation of Paychex alternatives, with perfect scores in payroll features and popularity. However, in addition to its limited health insurance coverage, its HR services are not as extensive as the other providers on our list. Gusto lacks the compensation planning tools that Paycor and TriNet Zenefits offer, including the robust information technology (IT) onboarding tools that Rippling has, although it does help with app management. It also has fewer premade reports than Paychex, ADP, and QuickBooks Payroll. Plus, it does not work as a PEO like Paychex, ADP, and Rippling do.
Since our last update: Gusto has changed its plans and pricing.
Simple ($40 base plus $6 per employee monthly): Full-service payroll, tax filings, health insurance, employee financial benefits, payroll and time-off reports, integrations, and basic support
Plus ($80 base plus $9 per employee monthly): Simple plus next-day direct deposits, time and PTO tracking, hiring and onboarding tools, project tracking, and workforce costing
Premium (custom priced): Plus plan, plus HR Resource Center, compliance alerts, access to certified HR experts, health insurance broker integration, research and development (R&D) tax credit discount, performance reviews, employee survey, and dedicated support
Contractor-only plan ($35 base plus $6 per contractor monthly): Unlimited contractor payments, 1099 filing, four-day direct deposit, international contractor available as an add-on
---
Payroll: Gusto beats ADP and Paychex in that it allows unlimited pay runs. It offers multiple ways to pay employees such as through checks, pay cards, and direct deposits. Its direct deposit services are two and four days, with a next-day option included in its higher tiers. Meanwhile, Paychex, ADP, and the other providers here (except QuickBooks Payroll) only offer two-day direct deposits.
Automated tax payments and filings: Similar to Paychex and other Paychex competitors, Gusto automatically calculates, withholds, remits, and files taxes on federal, state, and local levels. However, it offers free year-end tax reporting (W-2s and 1099s) unlike Paychex and ADP, which charge extra for this.
Affordable contractor-only plan: Apart from unlimited pay runs, you get year-end 1099-NEC tax reports and state new hire reporting (if required). While Square also has a contractor plan, it cannot handle international contractors like Gusto.
Employee benefits: Gusto's health insurance plans are unavailable in 11 states, but it includes benefits administration in all of its plans. (Others charge for this.) As with TriNet Zenefits, you can bring in your own broker to manage your benefits plans. It also offers nonstandard benefits options, such as college savings plans, a free financial management app (Gusto Wallet), and early access to earned wages via Gusto Cashout.
Hiring solutions: Gusto had a basic applicant tracking system, which others charge extra for. It posts jobs, but only to Google Jobs and to your career website via shareable links. ADP has a wider job posting reach, however. Like Rippling, Gusto offers basic IT provisioning and deprovisioning tools. It isn't as robust as Rippling, though, which handles the entire process.
HR tools: Unlike Rippling, ADP, and Paychex, which charge extra for time tracking, Gusto's Complete and human capital management (HCM) plans include this. It also has performance review tools and templates that you can use to create employee evaluation forms, job descriptions, policies, and an employee handbook.
---
Square Payroll: Best for Retail & Square Users

Pros
Easy to use
Contractor-only plan
Integrates with Square POS
Instant and next-day payment options
Cons
PTO and time tracking only—no HR tools
Phone support on weekdays only
Standard direct deposit is four days
Not good for agriculture, nanny, or household employees
What we like:
A newcomer to our list, Square Payroll offers a lot at a highly competitive price, with payroll that includes tips and commissions, PTO and time tracking, and the ability to pay out instantly. While not limited to Square users, it nonetheless integrates fully with the Square system, making it a great choice for retailers. Otherwise, it does integrate with other time tracking tools and QuickBooks.
Square Payroll earned 4.49 out of 5 on our list. It had the fewest HR tools (although all the key ones, hence its high score in that area), and its standard direct deposit time is four days. Its Cash App is not as easy to use as a pay card but still adds more versatility than TriNet Zenefits or Rippling. It earned a perfect score for basic HR tools and popularity. Real-world users gave it 4.68 out of 5 stars (averaged from Capterra and G2), which placed it second only to Rippling.
Since Our Last Update:
Square Payroll has increased its per-employee fees, from $5 to $6 per month.
Square Payroll has two plans that include unlimited pay runs per month and no obligations. It's among the least expensive on our list and is slightly less expensive than Paychex:
Employee + Contractors: $35 per month plus $6 per person paid per month
Contractor only: $6 per contractor paid per month
---
Multistate payroll: Square includes multistate payroll in its basic price. Run payroll across multiple states or pay employees who work from home.
Pause billing: If you have seasonal workers or shut your doors for specific times of the year, Square lets you turn off your payroll. You don't pay for unused months but, when you start up again, it starts right back with you. None of the others on our list offer this feature.
Full integration with Square: If you are a retailer who uses Square POS or Square Teams, then all that information is integrated into payroll seamlessly for tracking time, tips, commissions, and more. Most of the payroll services on our list integrate with a few time trackers or software like Salesforce, but most require application programming interfaces (APIs) for integrating into point-of-sale (POS) software. It also integrates with QuickBooks for accounting.
Cash App: Your employees can sign up for the Square Cash App. Similar to Gusto Wallet, it lets you deposit their pay into their account, where they can withdraw via ATM, transfer to other accounts instantly, or use to pay for items with other Square POS-using retailers. Cash App is insured to $250,000 by the Federal Deposit Insurance Corp. (FDIC) under certain conditions.
Instant payout: If you need to pay your people right away, you can use Square Instant Payments to pull money from your Square balance to pay them via direct deposit or the Square Cash App. This service works on weekends as well. QuickBooks comes close with same-day direct deposit.
---
Paycor: Best for An All-in-One HR Platform With Configurable Payroll

Pros
Payroll and HR features are integrated
Unlimited pay runs
Customizable pay grid and pay stubs
Offers promotions from time to time that waive setup fees
Cons
Pricey for small businesses
Onboarding and HR tools are available only in premium plans
Setup fees required for higher tiers
Starter plan has basic HR tools
What we like:
Paycor is an all-in-one payroll and HR solution that gives you everything in a single system. While it has pricing for smaller businesses, we especially recommend it for midsize businesses that need more HR support—mainly because its price tag can be a little hefty for small businesses that don't need all the features.
It earned a 4.45 out of 5. It comes with standard reporting tools but doesn't provide many premade reports. However, you can create custom reports from scratch. It earned perfect scores for HR and payroll features and a strong ease-of-use score.
Since our last update: Paycor has changed some offerings in its plans. For example, advanced analytics are only with the HCM plan while 401(k) integrations are now available in all plans.
Like many HR payroll solutions, Paycor no longer lists its pricing online. However, for comparison purposes, these are the latest quotes we've received. Paycor is one of the most expensive on our list. However, it does allow unlimited payroll while ADP Run and Paychex charge according to the number of pay runs per month.
Small Business plans (those with up to 49 employees):
Basic ($99 base plus $5 per employee monthly): Includes payroll, tax filing, check stuffing, and mobile apps
Essentials ($149 base plus $6 per employee monthly plus $59 one-time setup fee): Basic plus PTO management, workers' comp, onboarding, report building, job costing, 401(k), recruiting, and HR support
Complete ($199 base plus $7 per employee monthly plus $99 one-time setup fee): Essentials plus 1:1 support from HR pros, expense management, and Paycor HR software
HCM ($199 base plus $12 per employee monthly plus $199 one-time setup fee): Complete plus performance reviews, automated workflows, compensation management, and advanced analytics
Midmarket plans (businesses with 50 and more employees) are custom priced. Paycor is one of the few that offers a free (14-day) trial.
---
All-in-one HR platform: Paycor's all-in-one platform combines payroll with a wide suite of HR tools—from new hire onboarding and employee benefits to performance reviews and engagement surveys. Other Paychex alternatives, such as Gusto and QuickBooks Payroll, don't have a robust offering of HR solutions. However, Zenefits offers more HR functionality in its basic plan.
Payroll and tax processing: Paycor stands out from Paychex and ADP in that it offers unlimited and automatic payroll and year-end tax reporting. Pay employees through pay cards and two-day direct deposits. (Consider QuickBooks Payroll for next- and same-day direct deposits.) If you prefer to pay employees via paychecks, Paycor (like ADP) also provides check-stuffing services.
HR support: Similar to Paychex, Paycor provides a variety of HR support tools and services to help keep you compliant while streamlining processes. Its Complete or HCM plans include access to HR professionals who can provide expert advice in handling employee issues. Rippling and TriNet Zenefits charge extra for HR advisory services.
Communication tools: Paycor offers communication tools to help promote collaboration between teams. One standout feature is the company chat, where employees can communicate with one another directly through its platform. You can also use Paycor to send company announcements to keep your employees informed. Only TriNet Zenefits has something similar.
---
Rippling: Best for Tech-heavy Companies Looking for HR, Payroll & IT Solutions

Pros
Excellent integration capabilities with over 500 options
Can easily turn PEO on and off and still access HR and payroll software
Intuitive interface
Can pay international contractors
Cons
Gets pricey as you add functions
You have to purchase its employee management platform before you can buy its other modules
HR help desk option with phone and email support costs extra
Limited employee payment options
What we like:
Rippling is the best Paychex alternative for companies that heavily use technology and third-party software because of its intuitive interface, ability to integrate with more than 500 business software programs, and ability to assign laptops to employees, manage business systems, and track computer inventory. Furthermore, it has a PEO service that you can turn off and on as needed, a function none of the others offer.
Rippling earned 4.21 out of 5 on our rubric. It's a little higher priced and lacks a free plan, but of more concern is that access to HR experts costs extra (most providers on our list include it in some plans) and it does not offer the depth of reporting as Paychex or ADP. However, it has the highest user score of those on our list: 4.85 out of 5 averaged from Capterra and G2.
Rippling doesn't publish clear pricing on its website, except for the starter monthly fee of $8 per employee for its Workforce Management module. After that, you purchase modules separately. However, if you sign up before December 1, 2023, you'll get your first month FREE!
We were given a quote of $8 per employee monthly, plus a platform fee of $35 per month. This gives time tracking, employee onboarding and offboarding tools, and full-service payroll with payroll tax filings. You are also granted access to Rippling's extensive network of partner systems, enabling you to integrate its platform with more than 500 third-party software.
Here are some quotes for other HR and IT modules:
App, device, and computer inventory management: $8 per employee monthly, for IT tools to manage business apps and computer provisioning and deprovisioning processes
Benefits administration: Pricing varies, depending on your insurance broker
Global payroll: $20 per employee monthly
Global contractor payroll: $20 per employee monthly
Employee of record (EOR): $599 per employee monthly
Applicant tracking and learning management, or HR advisory services: Quote based on specific needs
---
Modular solutions: What sets Rippling apart from the other providers here is its modular system that enables you to mix and match the HR, payroll, and IT features you want (after you purchase the core workforce management platform). Paychex and ADP also let you add features, but Rippling is more compartmentalized.
Workflow management: The workforce management solution simplifies your people operations from new hire onboarding to employee offboarding. It lets you set up and automate workflows that work across Rippling's modules and partner apps. None of the providers on this list have the robust integrations and workflows that Rippling offers.
International payroll and tax filings: Rippling offers full-service payroll and tax filing services, including year-end tax reporting, which some charge extra for. Even more, it can pay employees and contractors across the United States and in more than 100 countries. However, for a pay card option, you need Gusto, Paycor, ADP, or Paychex.
Flexible PEO: Rippling has a PEO option with an on/off switch that no other providers on the list offer. This means you can turn off its PEO service from your account settings and easily transition to using its HR platform. While ADP and Paychex do have PEO products, the process of leaving the service is more complicated than Rippling.
HR tools: Rippling has a wide offering of HR tools, including time and attendance, applicant tracking, and job posting. Its learning management add-on includes prebuilt compliance courses or build-your-own training programs. However, it lacks the compensation planning tools that Paycor and TriNet Zenefits offer.
IT solutions: Rippling's app management module lets you set up and manage the business software that employees will use easily while its device management solution lets you assign and track computer devices. Rippling can store, set up, send, and retrieve devices for you, something we did not find with other providers on our list.
---
TriNet Zenefits: Best for Businesses That Need HR Tools

Pros
Easy to use
Unlimited pay runs
Time tracking and scheduling included in all plans
Strong compliance, employee communications, and staff engagement tools
Cons
HR plans and add-ons require a minimum of five employees
Payroll is an add-on tool
Lacks a contractor-only payroll option
No health insurance in Hawaii
What we like:
TriNet Zenefits is an HR-first program that offers comprehensive plans full of HR tools for managing employees from hiring to retiring. Like Rippling, it offers payroll and some tools as add-ons, which can make it pricier, depending on the plan and add-ons selected. It also has a five-employee minimum for all its tiers and add-on tools—a requirement none of the providers here, including Paychex, have. It offers robust compliance tools and support.
TriNet earned 4.03 out of 5. It lost a few points for HR features because it charges for access to HR experts but, nonetheless, it offers more HR tools in its base plan than others on our list. It also lost some points for not having a pay card option and for not having health insurance in Hawaii.
Like Rippling, there are add-on modules, but Zenefits lists its pricing upfront. Thus, you can easily budget for your best plan. Unlike the others on our list, however, you will pay for a minimum of five employees.
Base plans
Essentials ($10 per employee monthly): Includes onboarding, employee management, time and PTO tracking, and staff scheduling
Growth ($20 per employee monthly): Essentials plus performance reviews, workforce analytics, and compensation management
Zen ($27 per employee monthly): Growth plus employee surveys and a collaboration tool (People Hub)
Add-ons
Payroll ($6 per employee monthly): Full-service payroll with unlimited pay runs and tax filing services
Advisory services ($10 per employee monthly): Access to certified HR pros
Benefits administration if you have your own broker ($5 per employee monthly): Use your broker instead of a Zenefits partner
Recruiting (Starting at $62 per month): Sourcing, hiring, and onboarding talent
---
Feature-rich HR platform: While most of the providers in this list (except Gusto and QuickBooks Payroll) have a wide range of HR solutions, TriNet Zenefits' platform is more robust. It comes with compensation planning tools to help you better understand how to pay employees, and online surveys and prebuilt assessment forms to measure staff well-being.
Integrated payroll: Although a paid add-on, its payroll plan includes unlimited pay runs and tax form filing. ADP, by comparison, prices according to pay run and charges extra for year-end tax filing. TriNet Zenefits also syncs employee data, such as actual work hours, PTO, and benefits information, from its other solutions directly into payroll automatically.
Time and attendance tools in every plan: Like Square Payroll, TriNet Zenefits includes time tracking in all plans. Gusto and QuickBooks Payroll will require you to upgrade to their higher tiers while Rippling, ADP, Paycor, and Paychex offer this as a paid add-on.
Communication tools: Like Paycor, TriNet Zenefits offers communication tools through its online People Hub. This includes a company feed where you can post announcements. You can also customize its setting, enabling you to select whether employees can also post messages or reminders on the company feed.
Compliance support: Zenefits often places high in our best HRIS software lists, such as best HRIS payroll, for its compliance tools. In addition to built-in overtime and break safeguards, it has an online compliance assistant, which tracks your HR, payroll, and benefits compliance status and alerts you of the unique form submission deadlines critical to your business.
---
QuickBooks Payroll: Best for QuickBooks Accounting Users

Pros
Same- and next-day direct deposits
Unlimited pay runs
Integrates with QuickBooks accounting software seamlessly
Elite plan will cover tax penalties of up to $25,000 per year, regardless of who makes the mistake
Cons
Automated local tax filings and tax penalty protection available only in highest plan
No mobile apps for employee self-service; only offers a workforce portal you can access online
Lacks a contractor-only plan
Basic HR features
What we like:
QuickBooks Payroll's native integration into QuickBooks Accounting makes it a great choice for QuickBooks users. It's the best Paychex competitor if you want fast direct deposits. All plans offer a next-day option or better, whereas Paychex and the other providers we reviewed provide two-day direct deposits in its starter tiers. However, it lacks a pay card option like Gusto, ADP, Paycor, and Paychex.
QuickBooks earned 4 out of 5 on our evaluation. Its lack of HR tools hurt its score as did its inability to integrate with most third-party software except through QuickBooks. You can customize reports, which is an advantage.
QuickBooks Payroll can be purchased separately or with a subscription to QuickBooks Online. Like Paycor, it has a free trial, but for 30 days, not 14.
Core ($45 base plus $6 per employee monthly): Includes full-service payroll, next-day direct deposits, federal and state tax filings and payments, and access to 401(k) plans and benefits
Premium ($80 base plus $8 per employee monthly): Core plus same-day direct deposits, local tax payments and filings, time tracking, workers' compensation administration, HR support center, and 24/7 customer support
Elite ($125 base plus $10 per employee monthly): Premium plus multiple state tax filing, project tracking, personal HR advisor, tax penalty protection up to $25,000 per year, and expert setup
---
Seamless QuickBooks integration: QuickBooks Payroll can work as a standalone product, but when purchased with QuickBooks Accounting, the payroll information flows directly to the general journal, and you can use wage-related information to run reports using QuickBooks. Others, such as Square and Paycor, offer QuickBooks integration.
Payroll and tax processing: Like Gusto and Paycor, QuickBooks Payroll can process payroll automatically. It comes with unlimited pay runs, multiple pay rates, and payroll tax payment/filing services, but only the highest plan will remit and file local taxes for you. It lacks the pay card option offered by Paychex, ADP, Paycor, and Gusto.
Fast direct deposits: QuickBooks Payroll is the only software in this article that provides next-day direct deposits in its starter tier. Those who subscribe to its higher plans get a same-day option. This is faster than any other Paychex competitor on our list, except for Square Payroll's instant deposits, which has limitations.
Tax accuracy guarantee and tax penalty protection: Unlike Paychex and the other providers in this guide, QuickBooks Payroll's Elite plan will pay tax penalties―to a maximum of $25,000 per year―arising from tax errors and filing mistakes that either you or its representatives make. All other plans include a standard tax penalty coverage that pays penalties due to its tax filing mistakes.
---
How We Evaluated
Paychex can fill a lot of business needs: payroll, HRIS, and PEO services. Therefore, we considered software and services that compete with Paychex in some or all of these categories. We also looked at several reasonably priced payroll software just in case you don't need all the features Paychex offers. Then, we narrowed it down to the top seven software most similar to Paychex that could accomplish a variety of HR tasks in better ways.
ADP topped our list for its flexibility and breadth of features. Its functionalities are competitive to Paychex's, and it offers services and solutions for small to growing businesses, including large enterprises.
Click through to see how we rated:
15% of Overall Score
Since our last update, we changed the parameters to better compare to Paychex, looking at pricing and plans and customization. Then we added the free trial option into consideration. Gusto ranked No. 1 with 4.25 out of 5.
25% of Overall Score
Here, we considered the basics: employee portals, hiring and onboarding, HR consultants, and benefits. Paycor, ADP, Square Payroll, and Paychex had perfect scores.
30% of Overall Score
This was the key area we considered, along with HR tools. We looked at automatic and unlimited payroll, variety and speed for paying employees, tax handling, and how well it performed its duties. Paychex, Gusto, Paycor, and ADP had perfect scores.
5% of Overall Score
Here we looked at the number and variety of reports along with customization. Paychex was the gold standard, but ADP also had a perfect 5 out of 5.
10% of Overall Score
Here, we took into account real-world user feedback as found on Capterra and G2. Everyone on the list did well, but Gusto, Rippling, ADP, and Square Payroll had perfect scores. (Rippling had the highest user score at 4.85 out of 5.)
15% of Overall Score
Ease of use took in how-to guides, live support, integrations, and other support tools. We also added real-world user scores for ease of use. Paychex, ADP, and Square Payroll had top scores of 4.88 out of 5.
*Percentages of overall score
Paychex Competitors Frequently Asked Questions (FAQs)
While Paychex is an excellent service for most types of businesses, some may not find it the best for their particular situation. Also, many customers are drawn in by the discounted fees and receive a shock in the second year when the fees go up. This is for custom quotes and plans other than the most basic Paychex Flex.
---
To choose the right payroll provider, consider several factors:
What is your budget?
Where are you located? Some payroll services don't work with local taxes or don't provide benefits in certain states.
How big is your company? Some payroll services have a five-employee minimum.
What features do you need? Consider time tracking, integrations, tax filing, and more.
Do you want HR tools as well as payroll?
Next, do your research not only through articles like this one but also with the Better Business Bureau (BBB) and by calling the payroll provider and getting a full demo. If they offer a free trial, use it to explore the tools and see how intuitive they are for you.
---
Sometimes, doing your own payroll makes sense, such as if you already have an HR staff or if you have a small employee base. You may also find a free payroll service to take care of calculations.
However, if you don't have the staff, have complex payroll needs, such as multiple states or wage types, or want someone else to take responsibility for the tax calculations and filing, then outsourcing your payroll might be your best course of action.
---
Outsourcing your payroll has some advantages:
Saves you time
Calculations are done automatically
Often, taxes are filed and paid for you
Most payroll services include compliance tools
Most payroll services have a no-fault guarantee if they miscalculate; a few have a full no-fault that will cover your errors too
---
Bottom Line
Paychex is a flexible, highly popular, and well-rated HR payroll service, but depending on your needs, it may not be the best fit. The Paychex competitors in this guide fill essential payroll and HR needs, such as direct deposit services, tax filings, onboarding, compliance support, and full-service payroll. Most offer benefits in all 50 states and basic HRIS features for managing employee information. A few are cheaper too.
Overall, ADP is the best Paychex competitor. While its pricing isn't transparent and our quote was a little higher for businesses with 13 employees or fewer, it provides a range of services that are similar to those of Paychex while also offering global payroll and HR support. Call ADP to get a quote today.