In a survey conducted by Clutch.co, only 64 percent of small businesses maintain a website — but with the current technology developing a more affordable and easier way to build websites, more than half of the remaining 36 percent plan to have one by the end of this year. If you're one of these business owners, this article should help you get started. We searched online to find some of the best small business website designs from different industries to give you some inspiration.
Here are 15 of the best small business website examples from around the web.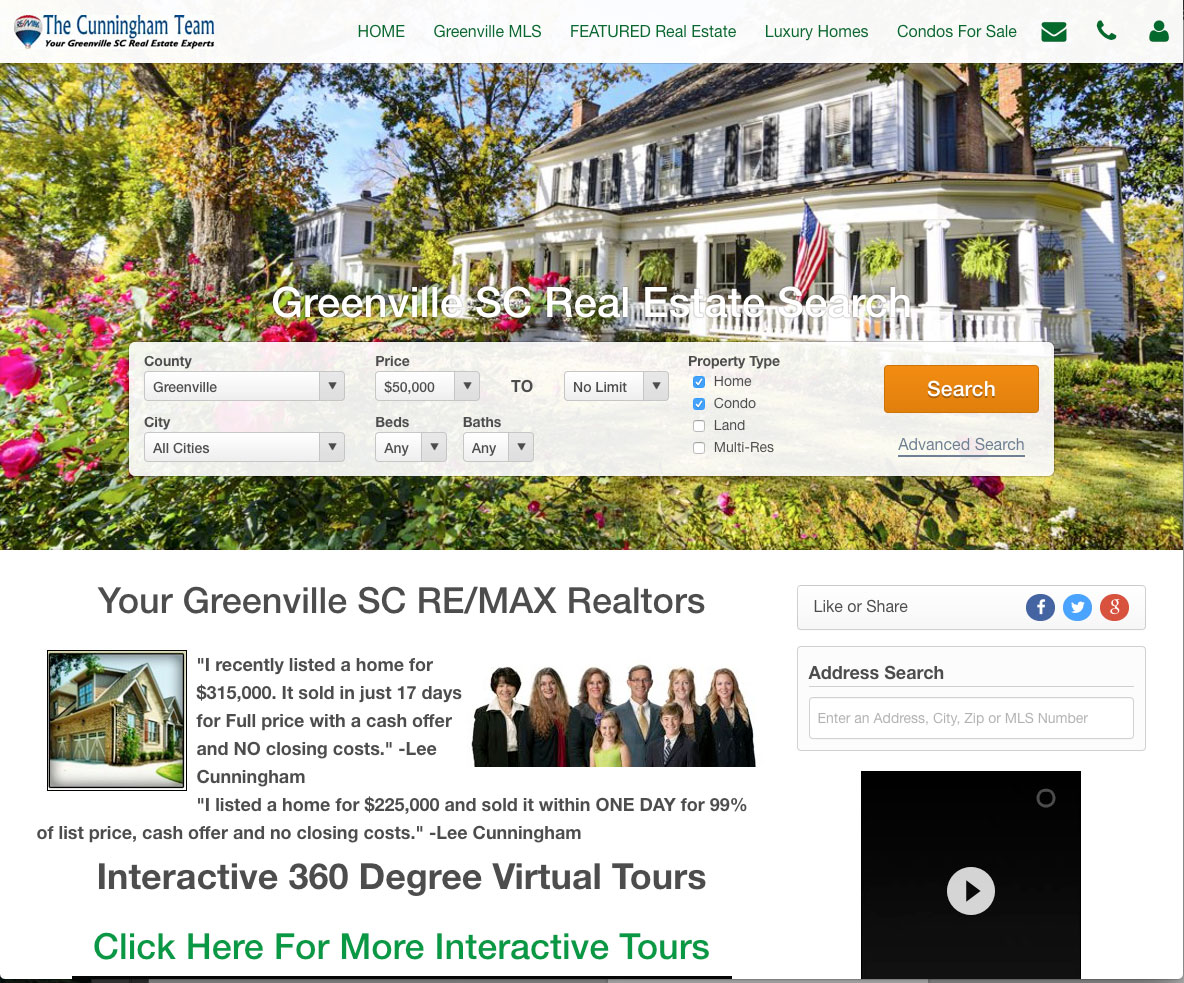 Real estate websites are all about presentation, and you only have a few seconds to communicate your brand. This real estate website for The Cunningham Team, created using the Real Geeks platform, is elegant and actionable. Using the colonial style house as a backdrop to the search menu adds depth and a sense of what a future home could look like. This search option is complemented by the ability to share search results with friends and family via email, Facebook, and Twitter.
The template used for this website is one of many available in the Real Geeks platform. Real Geeks specializes in IDX integration, which allows users to search active listings for agents, agent groups, or brokerages within the website. Check out their all inclusive marketing solution for real estate agents:
2. Web Design Agency – htmlBurger
The best way to showcase your skills as a web design agency is to have an impressive website of your own. In this example, the homepage alone shows how the look and feel of its flat design and the elements used equate to great web design skills. The layout is simple and easy to navigate, and the color scheme is light and easy on the eyes. Playful animations, even on their logo, can make potential clients amused and impressed while they learn more about the brand. There's also a chat functionality and a strong CTA at the top of htmlBurger's website for visitors who are almost ready to make contact.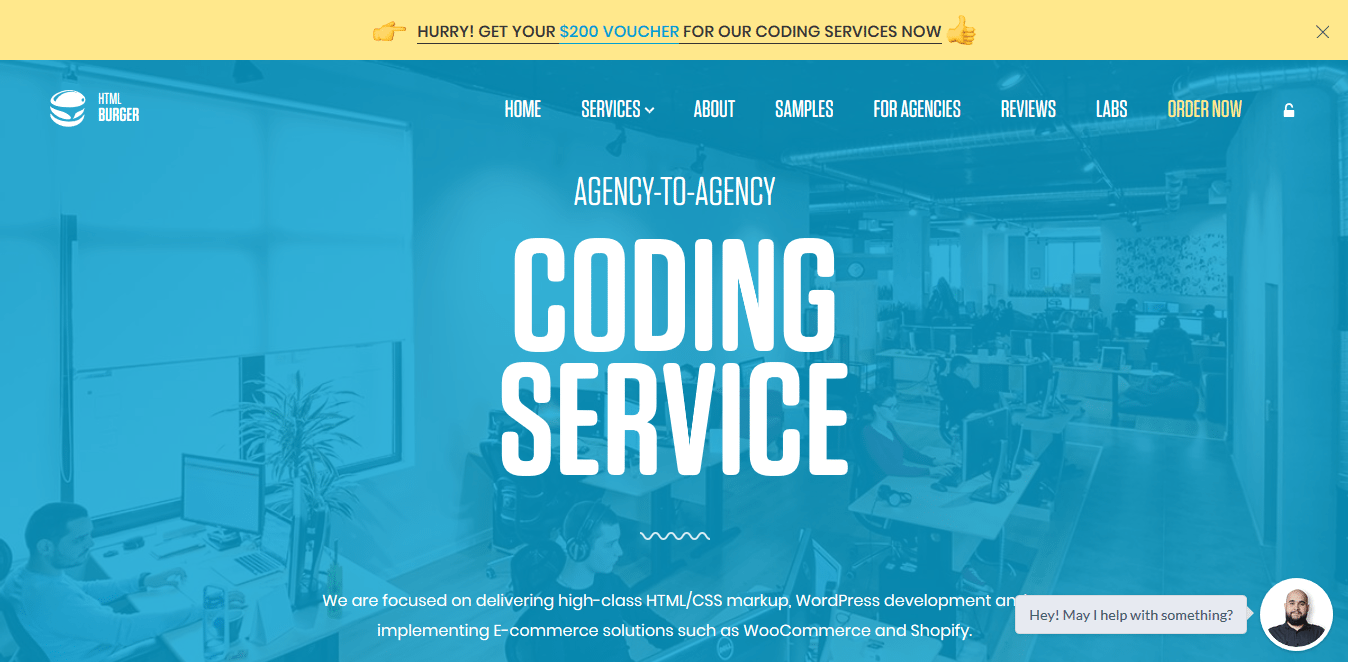 💡 Pro Tip:
If you're considering adding chat functionality to your website but aren't sure where to start, try using
Freshchat
. Freshchat is a conversational, AI-powered chatbot that focuses on customer intent, precise answers and instant resolution. With its advanced technology, you can give all of your site visitors a customized shopping experience while enhancing your lead generation, engagement and support channels.
Click here
to start exploring Freshchat for free.
3. Marketing/PR Consultancy – Haus
It's rare for us to find a website that's clean and still visually stimulating. L.A.-based brand development agency Haus has succeeded in presenting their firm's website in a highly engaging and entertaining fashion. They managed to reinvent the use of a carousel to make the layout simple yet appealing, with large animated photos that introduce you to their body of work. If you're looking for a website that puts emphasis on the visitor's experience, try this design.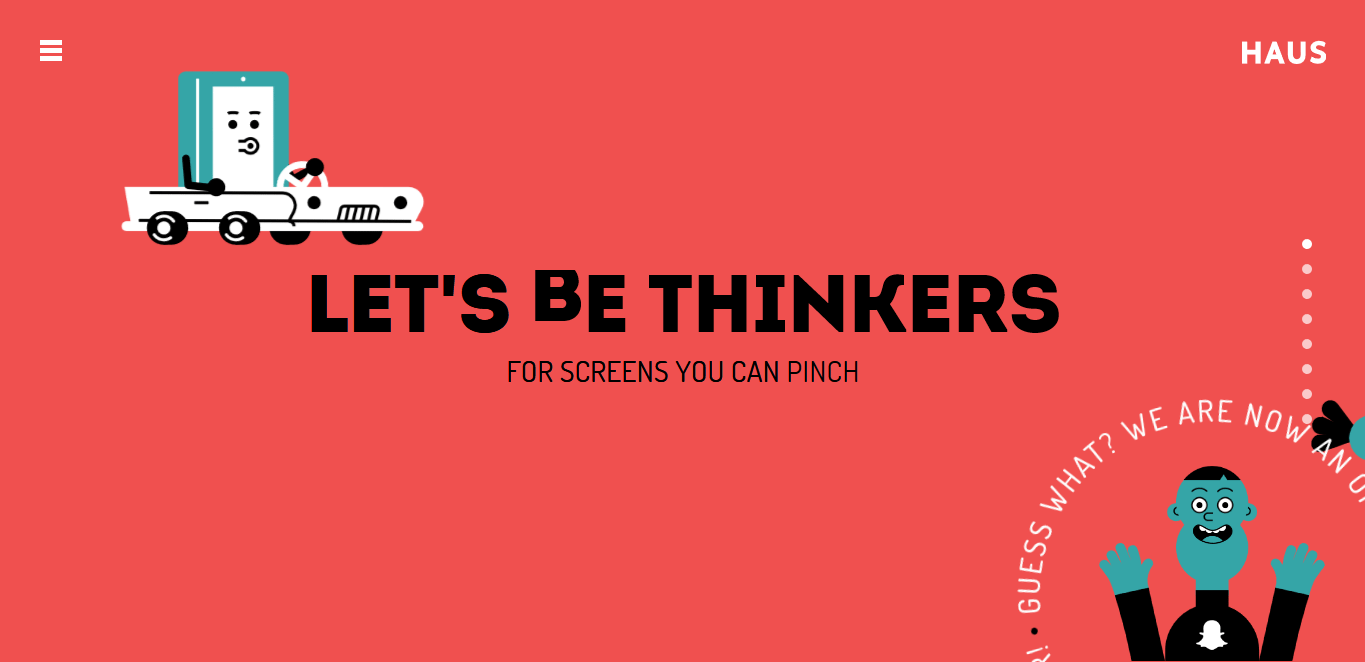 4. E-Commerce Business – Native Union
What we like about Native Union's website is how it manages to present its numerous products without looking too cluttered. The color scheme keeps the audience from feeling overwhelmed, which allows them to concentrate more on the products themselves. It has a search bar on the homepage, something we feel is crucial for any e-commerce website, as well as a sliding banner that makes it easy for users to navigate to the different pages. Their shopping cart allows buyers to make changes to their items, including updates on shipping, location, discounts, and even payment, thereby helping to minimize cart abandonment for your business.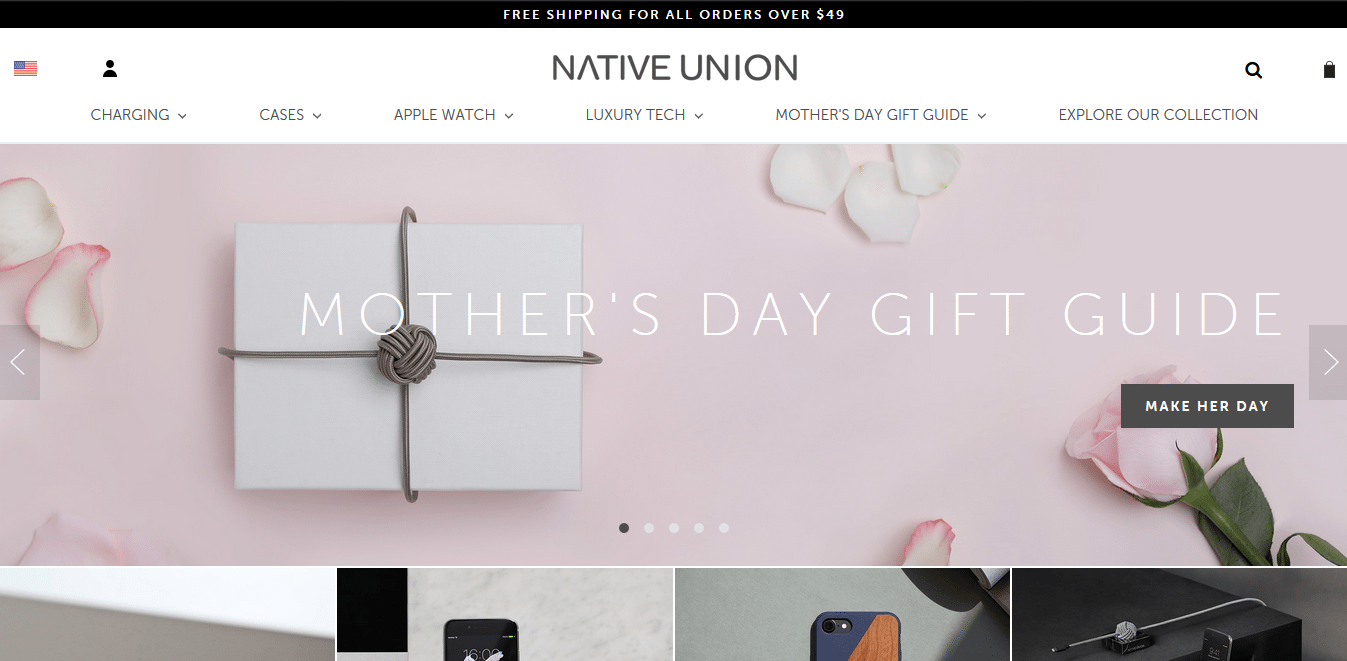 The key feature of Nyajeka Green Law's website that makes it stand out from the crowd is how it promotes its brand as an approachable, easy going, but very professional firm. The color scheme alone helps set the tone, while the firm's key points are prominently displayed on the homepage: Cost Efficient. Friendly. Professional. It's then supported by a simple layout offering its services and showcasing the background of its team members, followed by a call to action and a contact form that appears on all of its pages.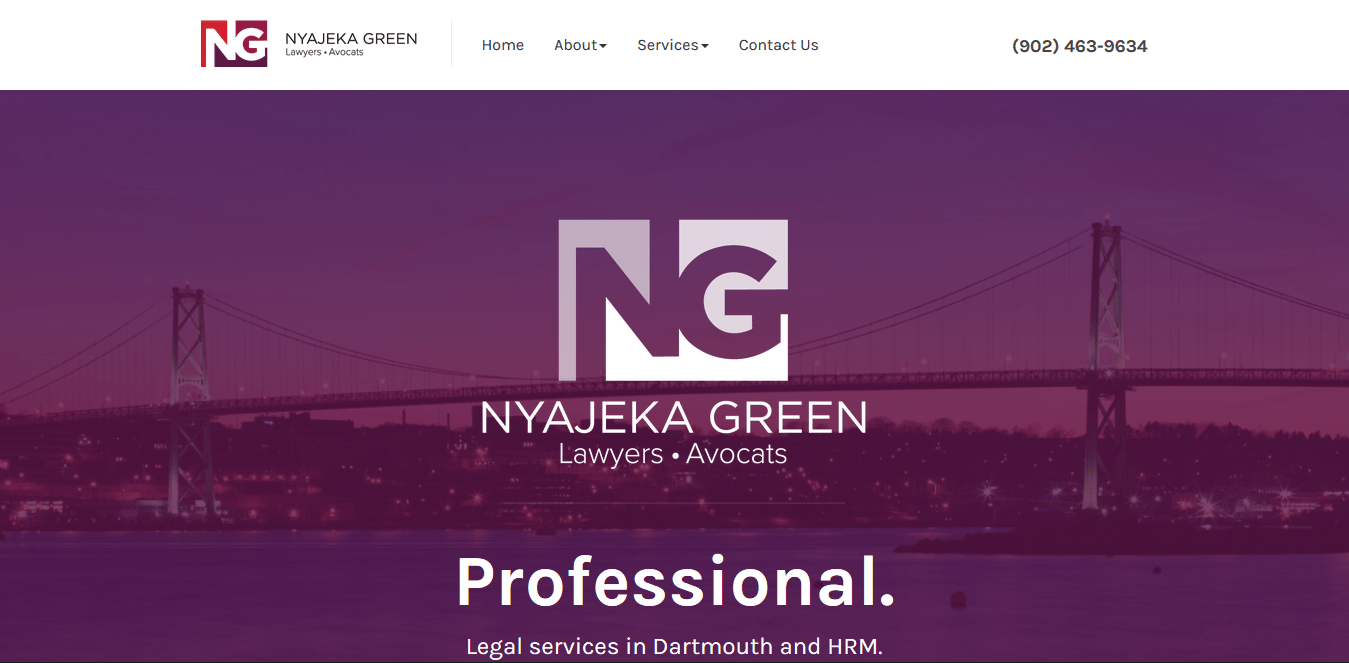 6. Restaurant Business – Le Garage
Having a well-made, completely responsive website for your restaurant gives you the advantage of marketing your business 24/7. Le Garage's website not only provides a well-presented menu, it also offers gift card purchasing and reservations directly on its website. These features complement its completely responsive website — which gives customers a smooth and hassle-free experience, making their establishment preferred over other options.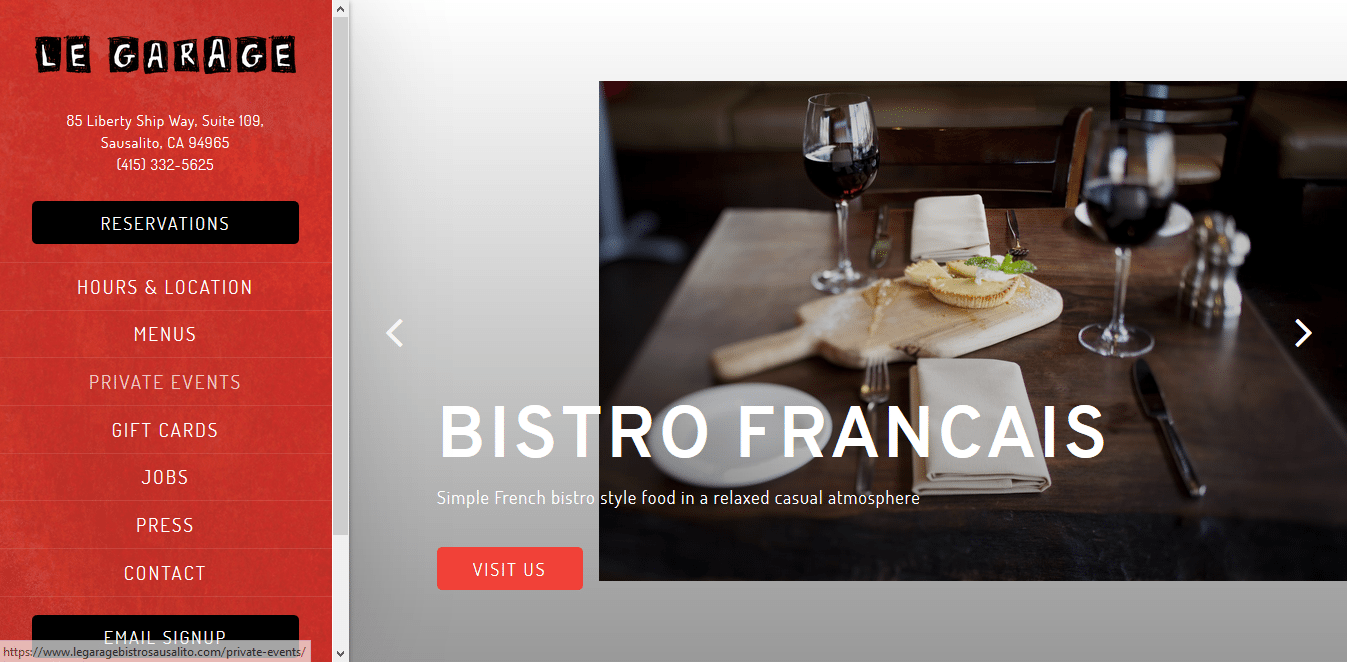 7. Architecture Firm – Bergmeyer
Bergmeyer's website is very informative and engaging while keeping their layout simple and easy to navigate. It gives you great insight on the firm's background, including their projects and a complete list of their team. It also offers helpful instructional videos as well as information on the various aspects of their design and build process.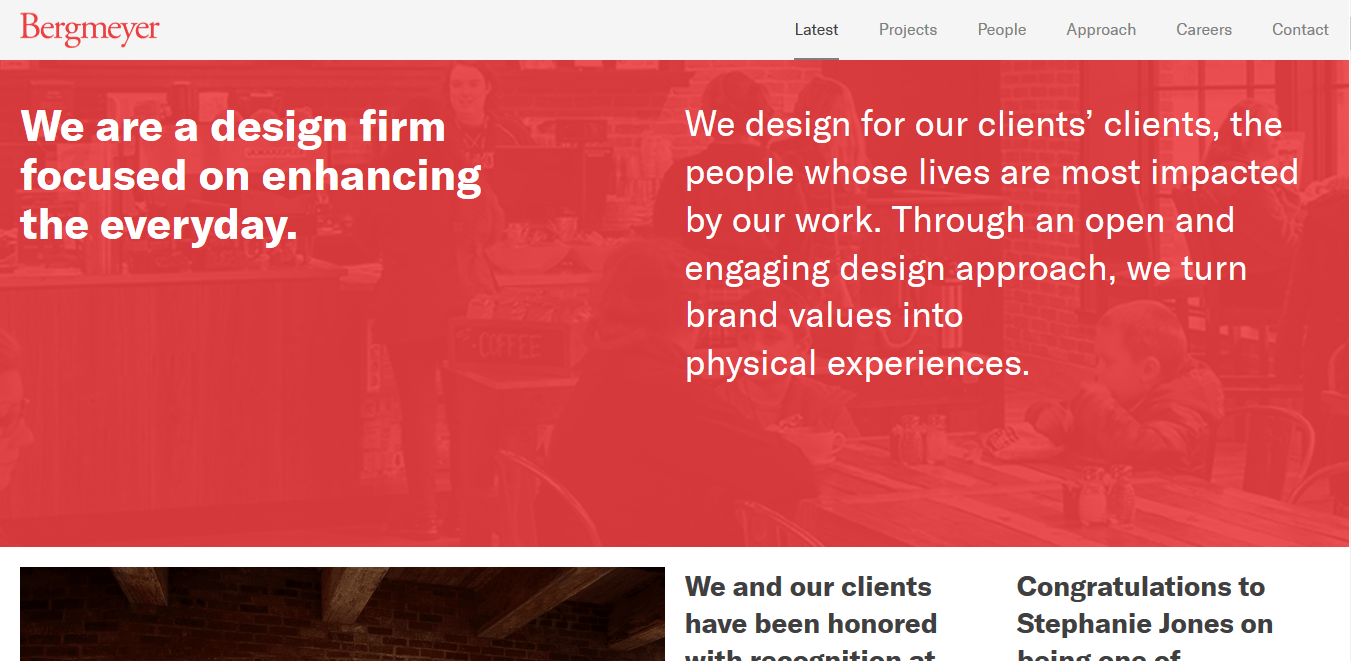 Loganville Child Care's website uses a very eye-catchy design, with lots of photos that exude a feeling that the school will provide a fun learning experience for kids. The layout is simple, so it gives visitors an easy time navigating around the website. It also offers a sitemap at the bottom of the page. This website integrates with their social media platforms, which is helpful for parents who want to see existing feedback about the learning center. Aside from quick links, it also provides a feature to directly access their Facebook messaging window, replacing the need to install a separate chat function on their website.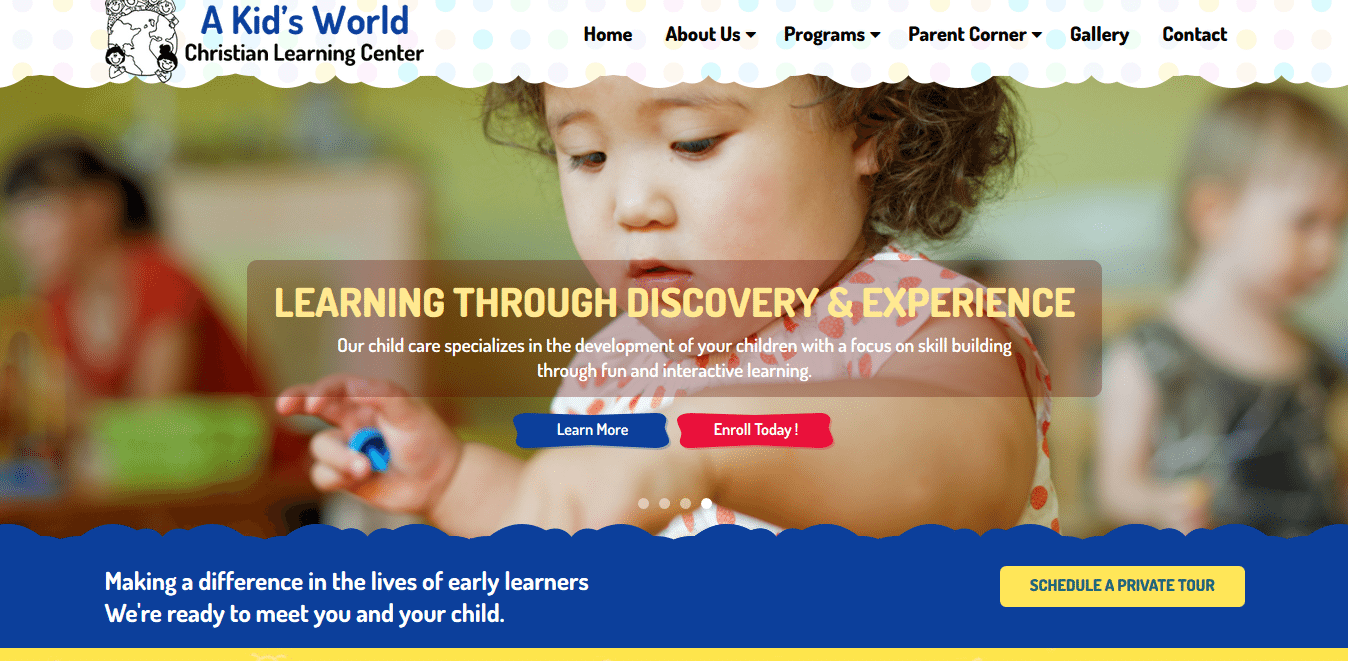 The Brass and Lantern Inn's website is impressive both on desktop and mobile. The layout is easy to navigate and is filled with photos and videos to show you around the property. It has a user-friendly reservations system and integrated features like a weather app, maps, and gift certificate purchasing. All these features are also available on mobile, which boasts of a well-organized menu. Visitors have an easy user experience, making them more likely to complete a booking on the website.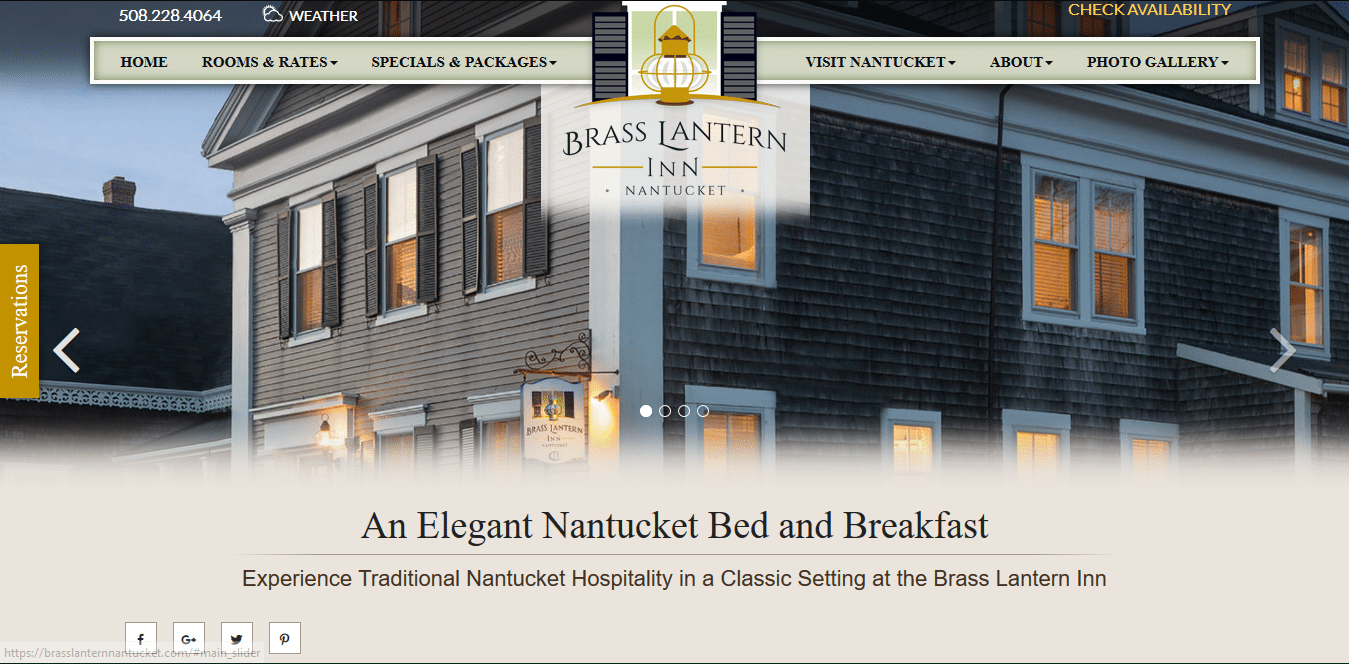 10. General Contractor Firm – Stoneycrete
As soon as you reach the main page, Stoneycrete's website greets you with their contact details and specialization, followed by an offer for a free estimate. This may immediately get the attention of potential clients because these are questions they most likely have in mind while they were searching for general contractors online. It's also supported by a list of accreditations, awards, and a glowing testimonial that contributes to gaining trust. The website is also easy to use and is responsive both on desktop and on mobile.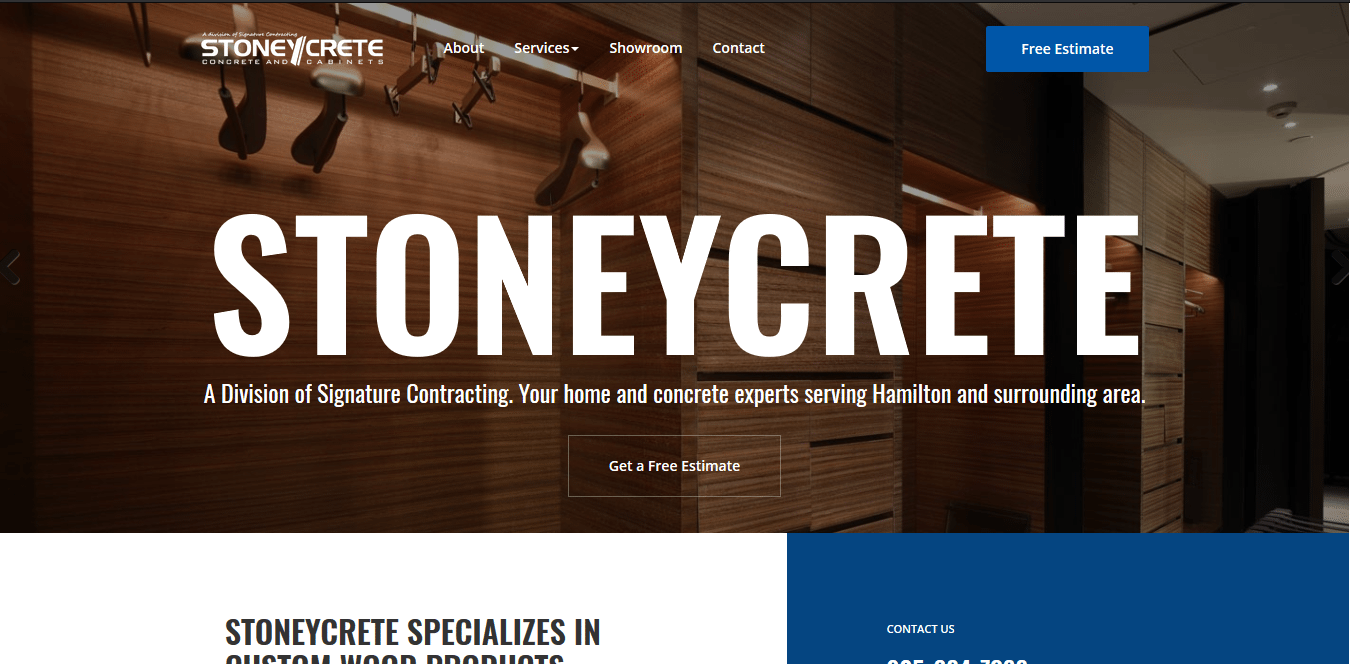 Freelancers need to stand out from their business competitors quickly if they want to get clients, and using a website for their portfolio is the best way to get their skills advertised. Robby Leonardi's website is creative and shows a lot of personality for an online portfolio. More than just a string of information, this website provides an interactive experience for its visitors that keeps them engaged. Both its layout and design are minimalistic — but the fun, vibrant colors and fascinating graphics will make any potential client want to stay and browse through the content even more.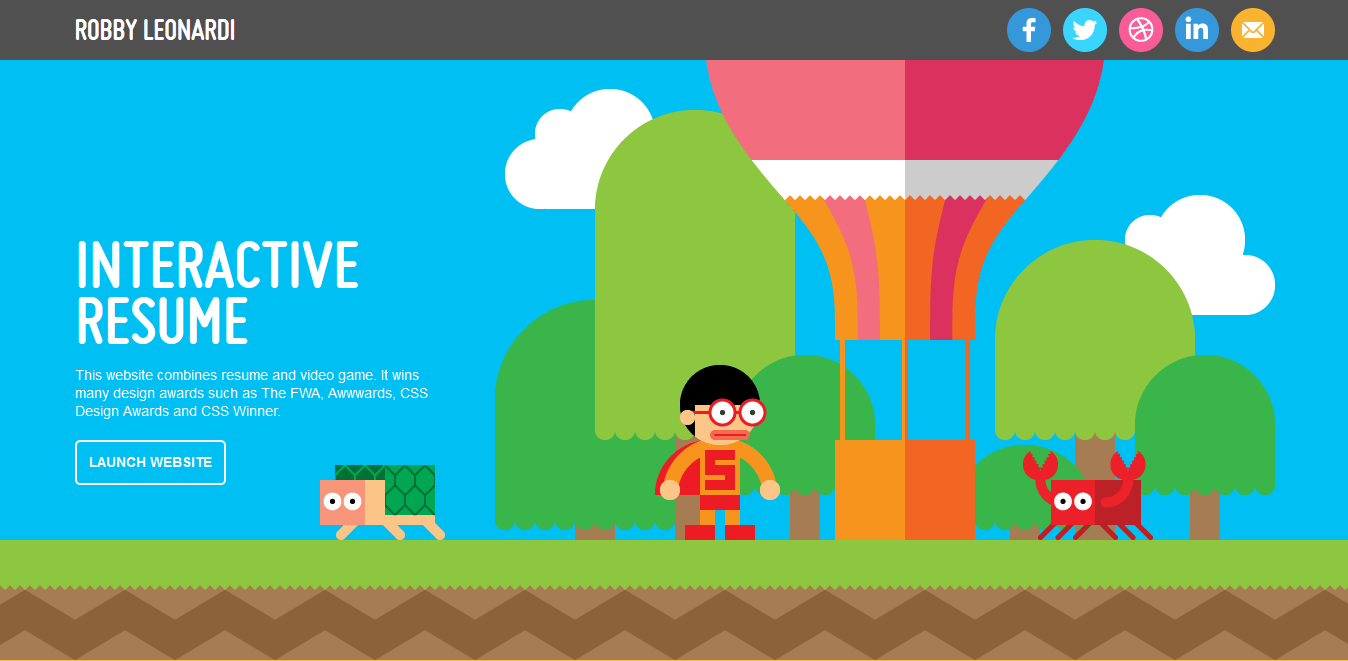 A website's homepage is like a storefront — so more often than not, business owners feel the need to add as much information as possible on their homepage in an attempt to give the best first impression. Guaranteed Trans' website, on the other hand, understands that a cluttered website can easily scare away potential clients. Their homepage displays only important user information that quickly addresses questions visitors might have as they browse for answers online.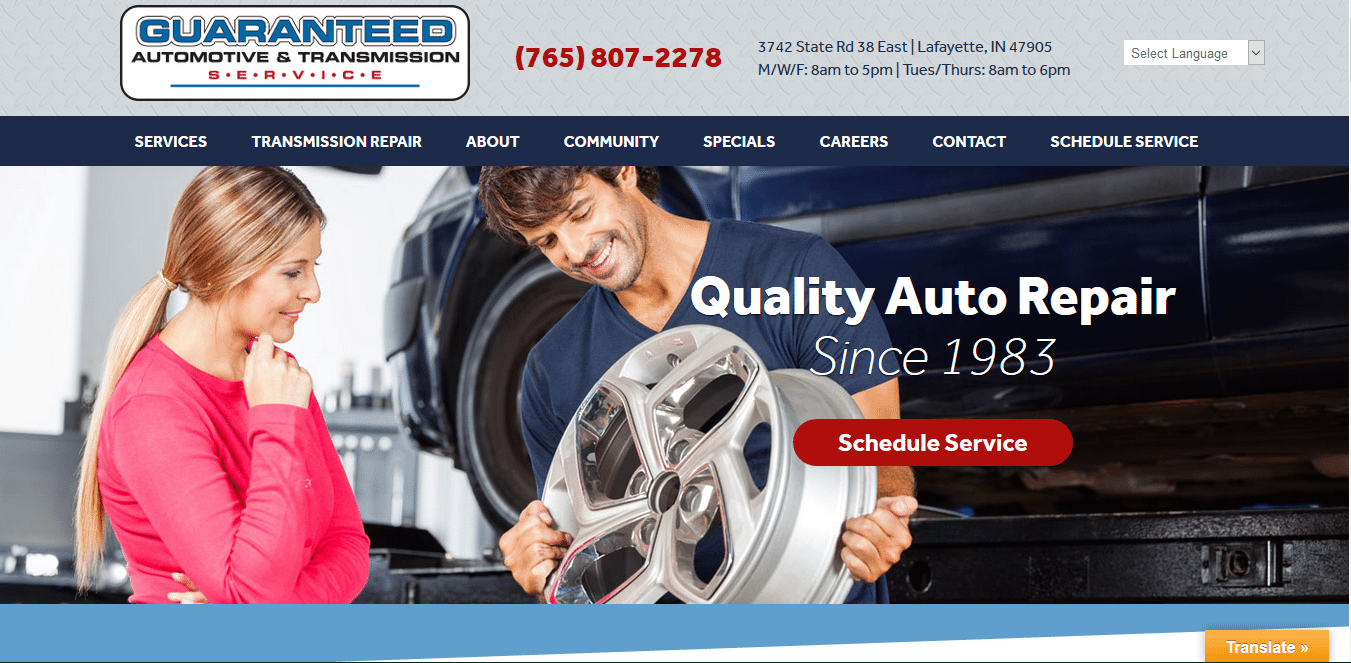 What's critical for any salon business nowadays is to have an online booking system to attract on-the-go clients. Beauty for Ashes Salon takes advantage of this website feature, and they even have a loyalty program that's prominently advertised on their homepage. They also have a cool gallery and a blog that you don't always find on most salon websites — something that you can consider adding on your own site.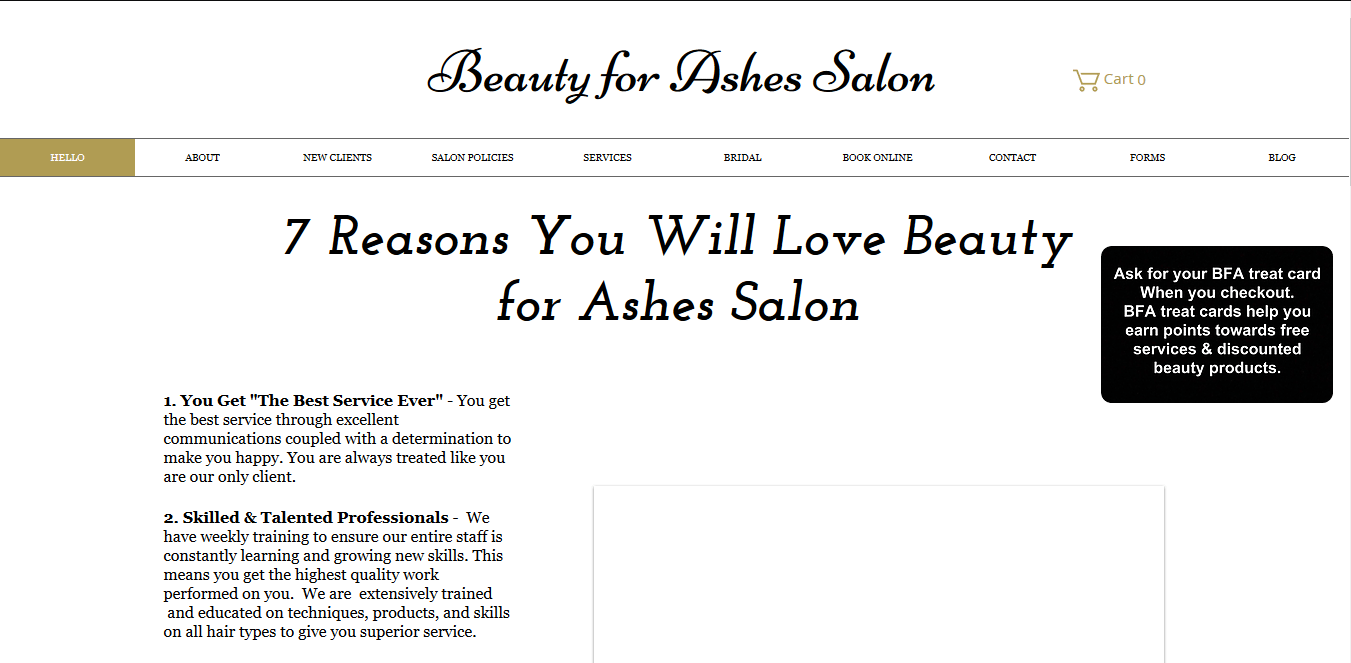 14. Event Coordinator – Bellafare
For event coordinators, a websites gives them the chance to show their styles and concepts when working on a project. Bellafare's website is designed to showcase a gallery of photos on a clean white backdrop that gives the site an elegant flair. It offers all the elements that an event coordinator's website needs to market its brand — from an easy-to-navigate layout to creative content that can impress potential clients.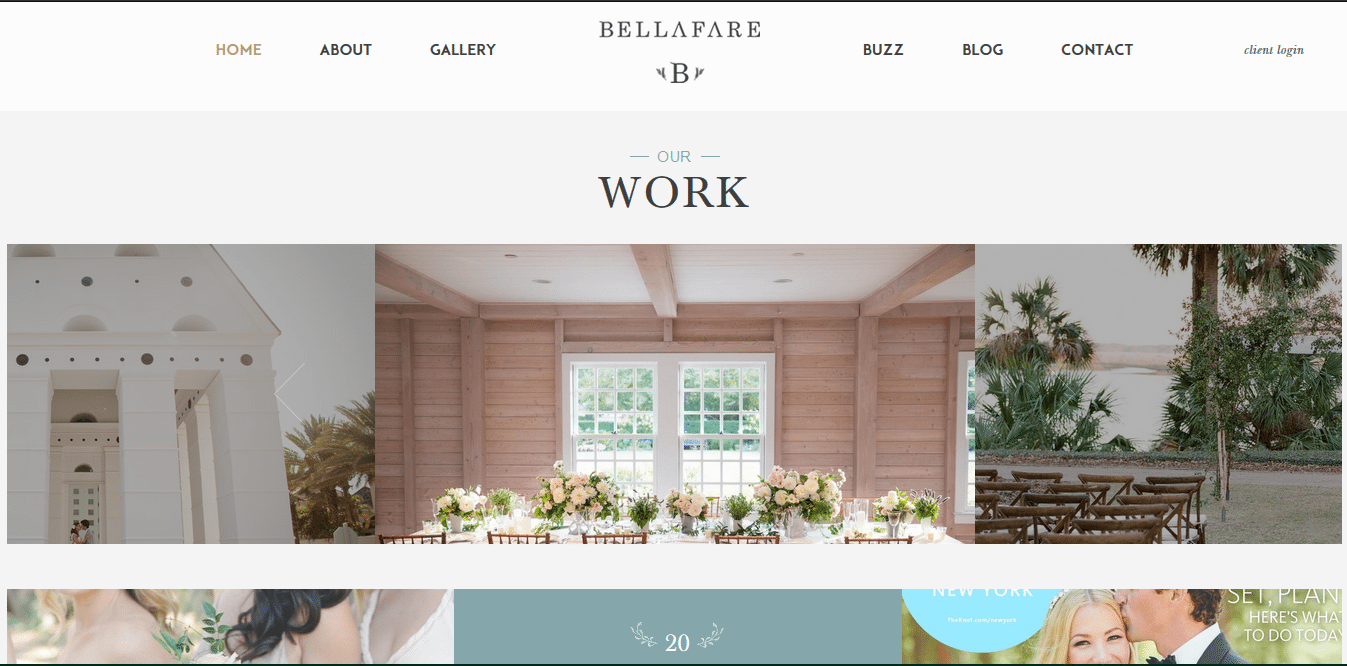 If you have a niche clientele such as Smile Redding's, you should aim for a website that appeals to this market. This website's strategy involves soft vibrant colors behind a simple menu, great photography, and concise information. The overall vibe gives a feeling of assurance to both parents and children, helping Smile Redding gain trust that's very critical in the child dentistry practice. This is also a responsive web design, so it looks just as amazing on a mobile device.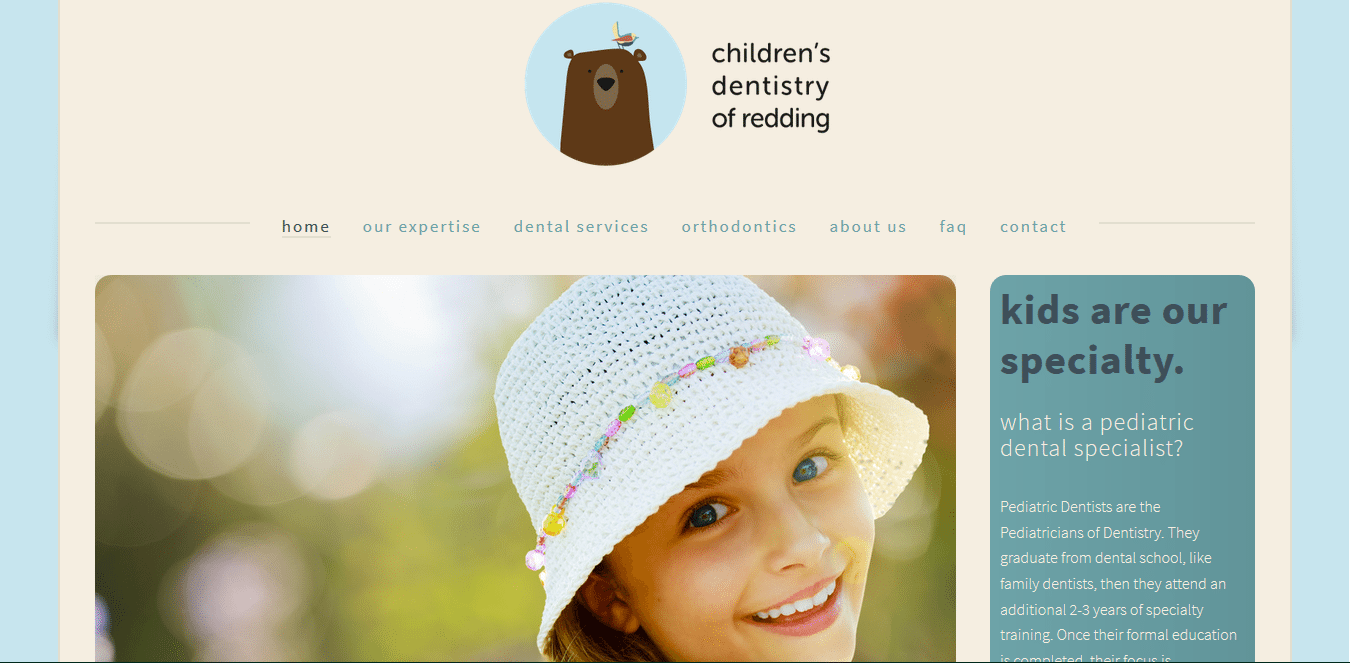 Over to You
Creating a website takes time and a lot of planning to make it a great marketing tool for your business. Consider this list of small business website examples with great ideas to get you started and make yours stand out from your competitors.
Want more? Check out our article where we compiled the best startup websites!
Know of more well-designed, small business websites that should have made our list? Share them with us in the comments!