Pipedrive vs Salesforce: Price, Features & What's Best In 2023
This article is part of a larger series on CRM.
Pipedrive and Salesforce are both excellent, highly customizable customer relationship management (CRM) software tools. These two platforms offer lead management, marketing outreach tools, and artificial intelligence-generated insights. Pipedrive is the more intuitive and affordable of the two, while Salesforce is the better option for enterprise-size teams that need more advanced sales automation and analytics.
In this guide, we take a look at both systems' essential features and identify their specific use cases:
Pipedrive: Ideal option for growing businesses looking for an easy-to-use CRM system with sales pipeline visualization tools and territory management features
Salesforce: Great option for larger sales teams looking for robust sales automation features to assist with lead qualification, forecasting, and marketing
Pipedrive vs Salesforce Side-by-Side Comparison
Our CRM Rating Out of 5

4.65

4.11

Starting Monthly Price*

$14.90 per user, per month

$25 per user, per month**

Key CRM Functionalities

Contact, lead, and deal management, workflow automation, visual sales pipelines, and sales territory management

Contact, lead, and deal management, lead scoring, sales forecasting, and sales analytics

Reporting & Analytics

Deal and activity reports with customized and shareable dashboards

Custom reports and analytics dashboards, team performance reports, groups, filters, and charts

Email Tracking

✓

✓

Mobile Application

To-do lists, contacts with map view, access deals, record or type call notes, outgoing calls, and offline sync

Personalized dashboard, access to full

CRM data

, and custom push notifications

Artificial Intelligence (AI) Tools

Sales Assistant gives insights based on past performance

Einstein provides recommendations based on real-time customer and sales data

Integrations

275+ direct integrations

100+ integrations

Ease of Use

Beginner-friendly

Intermediate

Customer Support

24/7 live chat and email support, community forum, and Pipedrive Academy

Online case submission and community forums; 24/7 support available with premium support plans
*Pricing is based on annual billing on a per user, per month breakdown. Pricing reflects pricing info available at the time of publishing. While we update pricing information regularly, we encourage our readers to check current Pipedrive pricing and Salesforce Sales Cloud pricing to stay up-to-date.
**Month-to-month contract is only available for the Essentials Plan, Salesforce's lowest-priced plan. Its higher-priced plans are only available through annual contracts.
Best Alternatives to Pipedrive & Salesforce
Both Pipedrive and Salesforce are feature-packed CRM tools, but they may not be suitable for your business needs. For example, you may be looking for a CRM system with a free plan, or a provider with strong project management and social media marketing tools. If so, below are our top recommended alternatives to Pipedrive and Salesforce:
*Pricing is based on annual billing on a per user, per month breakdown. Monthly pricing is also available at higher rates.
Most Affordable: Pipedrive
| | | |
| --- | --- | --- |
| Our Pricing Rating Out of 5 | 4.25 | 2.50 |
| Freemium Plan | ✕ | ✕ |
| Starting Monthly Paid Price* | $14.90 per user, per month | $25 per user |
| Enterprise Price* | $99.90 per user | $150 per user |
| Billing Options | Monthly and annual | Monthly billing option is available only for Essentials edition; all other plans are billed annually |
| Free Trial | 14 days | 14 days |
*Pricing is based on annual billing on a per user, per month breakdown for individuals and small teams.
Pipedrive pricing has five paid plans ranging from $14.90 to $99.90 per user, per month, billed annually. All plans include lead, deal, calendar and pipeline management, data import and export, a mobile app, and a two-way inbox, which syncs emails between the two platforms. Advanced features in the two highest-priced plans include project management linked to deals, unlimited insights dashboards, scheduled support calls, and custom onboarding.
In addition, Pipedrive offers the following add-on features:
LeadBooster (lead generation tool set): Starts at $32.50 per company, monthly
Web Visitors (web tracking and lead ranking): Starts at $41 per company, monthly
Campaigns (customizable email campaigns): Starts at $13.33 per company, monthly
Smart Docs (trackable documents): Starts at $32.50 per company, monthly (free with Professional, Power, and Enterprise plans)
Projects (project management): Starts at $6.70 per user, monthly
Like Pipedrive, Salesforce doesn't offer a free plan. Its pricing plans range from $25 to $300 per user, per month when billed annually. Its entry-level plan, Essentials, is the only plan with a month-to-month subscription option—the other plans can only be bought under an annual contract. All plans include account, lead, contact, and opportunity management, customizable sales processes, and a mobile app.
In addition, Salesforce offers the following add-on features*:
Sales Dialer: Starts at $5 per user, monthly
Social Intelligence: $25 per user, monthly
Sales Email and Alerts: $50 per user, monthly
Configure, price, and quote (CPQ) billing: $75 per user, monthly
Sales Cloud Einstein: Sales productivity with turnkey intelligence and automation at $50 per user, monthly
Revenue Intelligence: $200 per user, monthly
Pardot: Sales and email marketing automation campaigns at $1,200 per month for up to 10,000 contacts
*Add-ons are billed annually; see Salesforce Add-on Pricing page for a complete list of add-ons and plan eligibility
Winner: Pipedrive wins this round for offering a more affordable range of pricing plans. Its highest-priced plan costs only $99 per user on a monthly basis, which is comparable to Salesforce's second-most affordable plan in terms of price point. In addition, all of its plans include 24/7 customer support and don't require an additional purchase, unlike Salesforce's premium-priced customer support plans.
Most Powerful Artificial Intelligence (AI) Assistance: Salesforce
Salesforce has an AI assistant called Einstein that uses existing data to provide sales recommendations based on your current pipeline and past customer behavior. It can predict issues by reading customer correspondence and alert agents about potential issues before they arise—giving them a head start to look for possible solutions to offer customers. It also provides insights on the most effective marketing content to increase lead conversion.
Pipedrive also has an AI sales assistant notification tool, but its insights and advice are more reactive and based on past sales performance as opposed to Salesforce's more proactive recommendations. That said, if you change your activities based on the AI assistant's recommendations, you can see the results weekly and make necessary adjustments to ensure you're always utilizing the most effective sales strategies.
Winner: Salesforce's Einstein is more advanced and provides intelligent recommendations based on actual customer and sales data. It can provide product and service recommendations most likely to be purchased by customers. Its ability to predict issues before they arise is also impressive. While Pipedrive provides helpful advice to users, its AI feature is not as actionable and personalized as the one provided by Salesforce's Einstein.
Most Advanced Capabilities: Salesforce
| | | |
| --- | --- | --- |
| Key CRM Functionalities | Visual sales pipelines, revenue forecast reports, and AI assistant | Collaborative sales forecasting, workflow automation, and AI sales assistant |
| Integrations | 400+ native integrations on Marketplace | 4,000+ native apps and integrations on AppExchange |
Pipedrive offers fundamental CRM features most users need, such as lead and contact management, calendar and activity management, workflow automation, and sales territory management. Its most notable feature is its visual sales pipelines, which let users easily move their deals through the different sales pipeline stages. It also has a mobile app that enables users to access CRM data and stay in touch with customers while they are on the go.
Meanwhile, Salesforce provides the same functionalities—and more. Salesforce is one of the most advanced CRM systems in the market and offers sophisticated sales automation tools such as rule-based lead scoring, in-depth sales forecasting, and sales analytics. It also offers real-time sales insights and a developer sandbox that lets users test their CRM customizations in a safe environment before it gets implemented.
Pipedrive has over 400 native integrations, including project management, ecommerce, social media marketing, accounting software, and invoicing tools. Salesforce also offers extensive integrations on its AppExchange page. Both providers' integrations can be further expanded through Zapier—an app that integrates various software with one another.
Winner: Salesforce is the winner in this round as it provides more advanced sales automation features, particularly forecasting, lead qualification via rule-based scoring, and analytics tools.
Best Customer Support: Pipedrive
Pricing

Free

30% of total subscription cost

24/7 Support

✓

✕

Available when you purchase a Premier or Signature Success Plan

Chat Support

✓

✕

Email Support

✓

✓

Only via online case submission

Phone Support

✓

Available only in Enterprise plan

✓

Available when you purchase a Premier or Signature Success Plan

Community Forums

✓

✓
Pipedrive offers all subscribers 24/7 email and chat support, as well as access to online resources and community forums. Its phone support is only available in the Enterprise plan.
Meanwhile, Salesforce offers limited free support. All subscribers are entitled to online case submissions and access to online resources and community forums. Users who want phone and developer support must subscribe to its Premier or Signature Success plan—prices of which start at 30% of a user's total subscription cost.
Winner: In this Pipedrive CRM vs Salesforce comparison, Pipedrive is the clear winner when it comes to customer service. It has free round-the-clock live chat and email support. We like that the support channels, particularly chat and email, are readily included in the subscription plans, and users don't need to pay a premium to access them.
Salesforce vs Pipedrive User Reviews
Apart from evaluating Pipedrive vs Salesforce on key CRM features, pricing, and ease of use, we also scoured available online reviews to see what users think about each provider. Check out the highlights of available user reviews below:


Most Pipedrive users like how simple and intuitive it is. They also appreciate its visual sales pipelines, reporting tools, workflow automation, and pipeline customization options. In addition, they say its Sales Assistant gives them useful suggestions for improving their productivity. Its limitations include the lack of a free plan and occasional bugs, especially on its mobile app.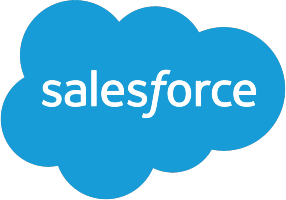 The highest-praised Salesforce features are its advanced workflow automation and analytics tools. These allow them to streamline their daily work processes and build robust sales reports, such as sales forecasts, won and lost leads, and comparisons between target and actual revenue. For them, the main disadvantage of using this platform is the learning curve, as its rich set of features makes it confusing for beginners.
How We Evaluated Salesforce vs Pipedrive
To help you choose between Pipedrive vs Salesforce, we looked at the most fundamental factors critical to small businesses' decision-making processes when selecting the most suitable CRM. We evaluated both providers when it comes to pricing, ease of use, general features, customer service, and expert scores.
Click the tabs below for more information on the criteria we used to evaluate each CRM provider:
25%
Niche-specific Features
20% of Overall Score
Pricing considered free plan availability and various scalable pricing options a user could purchase affordably. We also looked at the availability for a subscriber to either pay monthly or save by paying annually.
25% of Overall Score
We looked at overall features we feel are necessities in all CRM products, such as CRM integration options, system customization, and a mobile application. We also evaluated common modular features found within HubSpot and Salesforce's system, such as reporting and analytics tools and pipeline and deal management.
25% of Overall Score
This category looked specifically at tools and modules commonly sought by users and teams that gravitate toward HubSpot and Salesforce. Email marketing, lead management, and workflow automation, for instance, are features that both CRMs are well known for, which can offer very advanced capabilities compared to alternative CRMs.
20% of Overall Score
Extensive support and customer service help prevent poor user experiences and outcomes users may encounter while using any of these CRM systems. Help and support were evaluated in terms of customer service hours and the availability of support via phone, live chat, and email. We also looked at online resources for users to review, like tutorials, forums, or training modules.
10% of Overall Score
In addition to firsthand experience with these software systems, we evaluated what users say about each product. These criteria consider how customers feel, based on their reviews, to gain insight into platform popularity, ease of use, standout features, and overall value for the price point.
*Percentages of overall score
Bottom Line
In this Salesforce vs Pipedrive comparison, we see both are excellent CRM providers—but they have their own strengths that serve varying business needs. Deciding which one to choose depends on your level of experience with using CRMs, preferences for specific features, and budget. Pipedrive is easier to use and offers essential functionalities with more budget-friendly price points. Salesforce, on the other hand, provides sophisticated sales automation features at a premium cost.