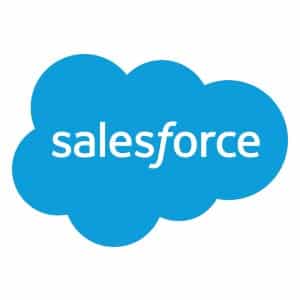 Salesforce Essentials is customer relationship management (CRM) software designed for small businesses. It connects users to their customers using scaled-down versions of Salesforce's suite of solutions. Among these solutions are sales activity tracking, customer support tools, and contact data import. It also offers a guided setup that includes tutorials on getting started with the platform and CRM processes in general.
What We Recommend Salesforce Essentials For
Salesforce Essentials is geared toward startups or small businesses with 10 or fewer people working on sales. It focuses on features like lead and opportunity tracking, which allows you to communicate better with your leads and build your relationships with them. Overall, it helps teams boost sales productivity and efficiency, as well as customer retention.
Salesforce Essentials is best for:
Small businesses looking for advanced sales pipeline management tools: Salesforce Essentials was designed with small businesses in mind. It has robust CRM features that small businesses need to keep track of leads and customers. That is why it is one of our top choices for the best CRMs for small business.
Email marketing: Aside from its ability to manage emails, Salesforce Essentials also streamlines email through its third-party software integrations with Gmail, Outlook, and Mailchimp. For this reason, it is one of our top picks for the best CRMs for email marketing.
On-the-go sales: Salesforce Essentials provides a mobile app that has all of the desktop version's features. The app makes it easier for you to access and update your sales pipelines even when you are on the go. Salesforce Essentials has made it to our list of the best mobile CRM apps.
When Salesforce Essentials Would Not Be a Good Fit
Sales teams that are into social media outreach: Salesforce Essentials social media capabilities are limited to customer support. If social media is a major channel for your sales initiatives, you may want to consider HubSpot CRM.
Large sales teams: Each Salesforce Essentials account can only seat up to 10 users, limiting the size of teams that can benefit from it. This limitation can become a challenge once you start scaling up your business or handling a large volume of contacts. If you have a bigger team, check out Pipedrive, which can support a larger number of users.
Salesforce Essentials Overview
| Salesforce Essentials Pros | Salesforce Essentials Cons |
| --- | --- |
| Has Salesforce's different products packed into one | Lacks workflow automation tools |
| Provides customer support tools | Does not provide application programming interface (API) access |
| Provides extensive tutorials | |
Salesforce Essentials Pricing
Salesforce Essentials offers only one subscription plan that costs $35 per month and accommodates up to 10 users. Annual pricing is available at $25 per month. The plan includes features like email and meetings tracking, lead management, custom dashboards, and customer support tools.
Salesforce Essentials Features
Salesforce Essentials offers basic features that get you started with your sales processes, from sourcing contacts to closing deals. It also displays metrics that give you an overview of your sales performance and help you assess which areas you need to focus on.
Some features that are worth mentioning include:
Data import: The platform automatically imports different types of data, such as contact details, emails, calendar, and spreadsheets.
In-app tutorials: Salesforce Essentials provides a guided setup upon creating your account. It also gives tutorials on how to use its advanced features.
Mobile app: It gives you access to your CRM system on the go. It includes all of the features offered in the desktop version of the software.
Below is a more thorough look at Salesforce Essentials' key features, including contact and communications tracking and customer support tools.
Salesforce Essentials Contact & Communications Tracking
Sales activity monitoring
Visual sales reporting
Customizable pipelines
Salesforce Essentials uses different lead nurturing features to help you develop ways to best approach your contacts. One of these features is a comprehensive contact manager that lets you see all communication history with each contact. You can easily view your most recent interactions and pick up where you left off.
As for the workflow, you can create customized sales pipelines that would suit your own sales processes. It allows you to add, remove, and rename different stages in your pipeline. As your deals progress down the pipeline, the platform gives you a success probability rating that you can use as a reference.
Its visual dashboards display the source of your leads and revenue. You can use this data to optimize your strategies and drive better results.
Salesforce Essentials Customer Support Tools
Automated support case routing
Multiple support channels
Self-service customer support
You can connect multiple customer support channels to Salesforce Essentials, such as email, social media, or phone calls. The platform consolidates all cases, giving you easy access to them. You can also automatically assign questions and tasks to your teammates based on availability and expertise.
The platform provides a self-service support website where your contacts can easily find answers to frequently asked questions (FAQs).
Ease of Use
Intuitive interface
Straightforward pipeline customization
Salesforce Essentials is easy to navigate thanks to its intuitive interface. Various tabs for contacts, leads, opportunities, tasks, and other aspects of the sales process are displayed adjacent to one another for easier accessibility. On top of that, the customization screen for the sales pipelines is self-explanatory.
Salesforce Essentials Alternatives
| | | |
| --- | --- | --- |
| Best for: Businesses needing a scalable CRM with free and affordable paid service plans | Best for: Businesses looking for a solid CRM with a top-notch mobile app | Best for: Businesses wanting a free, no-frills CRM with basic features for unlimited users |
| Starting price: Free or $19 per month | Starting price: Free or $19 per user, per month | Starting price: Free or $50 per month |
What Users Think of Salesforce Essentials
Many of Salesforce Essentials' users are satisfied with the platform because of its user-friendly interface and mobile app. At the time of publication, it has the following scores on popular user review sites:
When reading through user reviews, here are some of the trends that I noticed:
| Users Like | Users Don't Like |
| --- | --- |
| User-friendly interface | Lacks an application programming interface (API) |
| Seamless integration with Gmail | Limited workflow customization |
| Mobile app complete with desktop platform's features | Cannot record calls |
Bottom Line
Salesforce Essentials brings basic versions of various Salesforce products (which are otherwise separately purchased) and combines them into one CRM solution. While its capacity is limited to 10 users only, it provides tools for lead and communications tracking, pipeline customization, and customer support. You may sign up for a 14-day free trial to see if it's a good fit for your business.