2022 Whitebox Fulfillment Review: Services, Pricing & Alternatives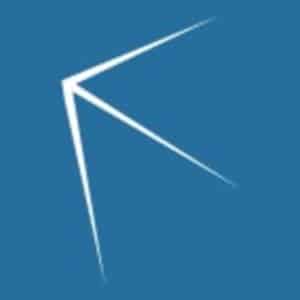 When to Use Whitebox
Whitebox takes care of your entire ecommerce sales process—from listing creation to order fulfillment to post-sales servicing. This unique, hassle-free approach is geared toward sellers who want to outsource as much of their operation as possible.
In our evaluation of the best order fulfillment services, Whitebox scored 3.02 out of 5. One of the most heavily weighted categories in that evaluation was pricing, and since we couldn't fairly assess the company's value, its score suffered. It's important to note that Whitebox performed well in most other categories, receiving points for its range of services, ease of use, and software functionality.
In particular, we recommend Whitebox for:
Amazon sellers: Whitebox's platform is designed to work with Amazon sales. Each order processed through the company is Prime-eligible through the use of Fulfillment by Amazon's (FBA) fulfillment network. Whitebox's Growth Agency interprets data from your Amazon sales to implement content optimization, ad strategy, and supply chain development. Plus, items fulfilled through Whitebox are listed on the company's own Amazon seller account, which boasts 98% positivity from 26,000+ ratings.
Multipreneurs: Outsourcing to a full-service marketplace management company is an excellent choice for time-strapped entrepreneurs who have other ventures to attend to. It might be costly, but it covers many separate functions that would otherwise take time out of your day (or labor costs out of your bottom line).
Dropshippers: Whitebox can manage your dropship operation in addition to your traditional store(s).
Product manufacturers: Amazon marketplace fees, FBA costs, and Whitebox charges will all take a bite out of your bottom line. Because of this, Whitebox is the ideal full-service partner for product manufacturers that have large markups of 250% or more.
Brick-and-mortar stores planning to expand online: By hiring Whitebox to handle all online operations, store owners can continue to dedicate their time and resources to retail sales.
When to Use an Alternative
Sellers on a budget: Whitebox provides no pricing transparency to outsiders, but judging by the deluxe services included, it's safe to assume that it's not the most budget-friendly fulfillment option. For frugal Amazon sellers, we recommend managing FBA on your own.
Oversized, heavy, fragile, or high-value products: Other fulfillment partners, such as Red Stag, have business models tailored to special-handling needs, so your shipping discounts will be deeper and your fulfillment fees reduced. Plus, Red Stag guarantees 100% accuracy and zero shrinkage, which is especially important when dealing in delicate and/or valuable goods.
Well-established businesses: If your operation is developed to the point of having its own logistics and/or staff in place, Whitebox's high costs likely won't be worthwhile. Similarly, if you're able to mitigate the time and expenses involved in running your own store personally, a more standard fulfillment partner will be a better choice for you—we recommend ShipBob.
Multichannel sellers: Whitebox has the infrastructure to handle multichannel sales, and its services can be applied to any sales channel. But for small businesses, it isn't the best choice—unless Amazon is your primary marketplace. For small-scale merchants focusing their business on other selling platforms (such as their own website) but still wanting to reach Amazon customers, we recommend using FBM (Fulfillment by Merchant) through ShipBob.
Startups and young businesses: The 1,000-order minimum required to use Whitebox's services prohibits many nascent businesses from working with them. ShipBob has no minimum requirements to get started and even offers a Growth Plan to help boost stores selling fewer than 400 orders per month.
Whitebox Overview
PROS

CONS

Two-day shipping for 99% of the continental US
Prohibitive order minimums
Full-service marketplace management platform handles your listings for you
Monthly platform fee for software
Advanced reporting, forecasting, and analytics
Lack of pricing transparency
Amazon advantages through Whitebox's highly rated seller account
No climate control, refrigeration, or frozen warehousing for cold chain compliance
High-level client support from dedicated account manager
Not optimized for B2B sales
Whitebox is the simplest, most hassle-free way to sell Prime-eligible items on Amazon. The full-service, turnkey 3PL company lists items on Amazon and other sales channels for you, manages stock and shipping via Amazon's FBA on your behalf, and then pays you profits, minus fees, for products sold each month.
Whitebox offers the following services and features:
Warehousing: The company mainly leverages FBA's system as its own distribution and warehousing network, but inventory can also be stored in any of Whitebox's three fulfillment locations in Baltimore, Maryland; Memphis, Tennessee; and Las Vegas, Nevada. Storage is prorated on a daily basis with bin and pallet options.
Order fulfillment: Orders are picked and packed with 99.9% accuracy, largely thanks to Whitebox's advanced WMS (warehouse management system).
Shipping: In addition to using Amazon Logistics, Whitebox works with four shipping carriers—FedEx, UPS, USPS, and DHL—all offering discounted rates.
Multichannel capabilities: Though it specializes in Amazon sales, Whitebox can manage all of your sales channels and provide omnichannel visibility from its dashboard.
Client support: Each account is paired with a dedicated representative who stays attached to your operation long-term. They are available by phone or email during normal business hours Monday to Friday, or you can reach out to the company's main customer support email.
Software: The service's standard dashboard allows omnichannel visibility, inventory control, and order management capabilities.
Integrations: Whitebox integrates with Amazon, Walmart, Shopify, WooCommerce, and BigCommerce—plus application programming interfaces (APIs) enable the development of custom integrations with any other platform or tool.
Special services: Whitebox offers kitting, bundling, reverse logistics, international shipping, custom packaging creation, and more.
Whitebox's platform differs greatly from most 3PL providers. Here's a list of the unique features and services it offers outside of the standard fulfillment scope.
Quality control: Whitebox works with you to create a checklist-formatted document for each of your products, which is used by its warehouse employees to make sure each shipment is up to your store's standards.
Sales forecasting: When onboarding new businesses, Whitebox forecasts product demand and uses these numbers to determine the initial stock needed to launch. As sales continue, the company analyzes market trends and informs each client how much stock is needed to maintain sufficient inventory.
Amazon FBA stock preparation: Whitebox receives, counts, and examines your stock for any damage or quality issues before sending it to Amazon FBA and correctly packages and distributes it to Amazon's warehouse system per FBA requirements.
FBA stock maintenance: The company reviews stock needs regularly to maintain proper levels in Amazon FBA without excessive storage fees.
Creates and manages sales channel listings: Professional photographers shoot a photo gallery for each of your goods, and copywriters create SEO-targeted product descriptions to list on Amazon, eBay, your website, or other specified sales channels.
Market products and improve listings: Whitebox monitors listing search results on sales channels and organic search and improves listings to optimize rankings and increase brand exposure.
Sales servicing: Customer service representatives at Whitebox handle post-sale inquiries and returns for all of your channels.
Provides transparency: Whitebox provides payout statements and sales channel and inventory reporting via a client portal.
How Whitebox Compares to Other Fulfillment & 3PL Companies
| | | | | | |
| --- | --- | --- | --- | --- | --- |
| Monthly Minimum Requirement | 1,000 orders | N/A | ≈200 orders | 400 orders | $250 in pick and pack fees |
| US Fulfillment Locations | 3 | 23 | 2 | 13 | 3 |
| International Fulfillment Locations | N/A | 6 | N/A | 2 | 1 |
| Partner Shipping Companies | Amazon Logistics, UPS, USPS, FedEx, DHL | FedEx, UPS, USPS, DHL, OSM, CDL Last Mile, UDS, LSO, OnTrac | FedEx, UPS, USPS, Amazon, OnTrac | FedEx | FedEx, UPS, USPS, DHL, DHL Express, Passport |
| Return Handling | ✔ | ✔ | ✔ | ✔ | ✔ |
| Kitting / Assembly Services | ✔ | ✔ | ✔ | ✔ | ✔ |
| FBA Prep | ✔ | ✕ | ✕ | ✕ | ✔ |
| Amazon SFP Eligibility | ✔ | ✕ | ✔ | ✕ | ✔ |
| Temperature Regulation / Climate Control | ✕ | ✔ | ✕ | ✔ | ✕ |
| | | | | | |
Whitebox Pricing
Whitebox's pricing structure is different from most other fulfillment companies. Rather than being billed for each service individually, clients pay a monthly "all-in fulfillment fee" that covers all related charges—including receiving, pick and pack, shipping, and account management. The "all-in fulfillment fee" does not include storage costs, which are billed additionally.
The company's order management software also incurs a monthly fee. Advanced cross-channel data-management software, called Omnifi, is also available at an additional cost—or for free to clients who meet a minimum billing requirement.
It's widely reported elsewhere online that Whitebox charges a flat, universal fulfillment fee equal to 10% of the client's sales, plus a $3,000 onboarding charge. The company told us directly that these figures are inaccurate—its fulfillment services are not commission-based and onboarding is free.
Unfortunately, Whitebox has not disclosed any information on how it calculates each client's fulfillment costs, and its representatives were resistant to speak with me on the subject in general. I didn't receive any concrete values or examples of client-specific pricing, so it's difficult to gauge the company's cost-effectiveness.
The company's Growth Agency option is charged separately from fulfillment services. It's billed on a commission basis, assessed as a fixed percentage of the client's sales.
A contract is required to partner with Whitebox—typically a six-month duration.
| Service | Cost | What It Covers |
| --- | --- | --- |
| Setup | $0 | Onboarding and account setup is free |
| Inbound Shipping | Discounts available | Discounted rates available with Whitebox's common carriers |
| Receiving | Included in all-in fulfillment fee | Inbound stock receipt, unpack, and check-in |
| Inventory Storage | Prorated per day based on individual bin or pallet usage | Storage, security, and inventory management |
| Pick & Pack | Included in all-in fulfillment fee | Picking items from inventory and packing them for shipment |
| Shipping | Included in all-in fulfillment fee | Fee incorporates discounted rates from four carrier partners |
| Returns | Included in all-in fulfillment fee | Return processing, quality check, and restocking |
Whitebox Key Features
Here are some of the features that set Whitebox apart from its competitors.
Marketplace Management Services
Essentially, Whitebox is an Amazon seller that optimizes FBA to sell and fulfill goods on your behalf. This is illustrated in the Whitebox client listing below, showing an item "sold by" Whitebox Inc. and Fulfilled by Amazon.
Although Whitebox clients aren't building their own seller identity on Amazon, it doesn't impact their brand recognition and loyalty. Amazon shoppers are notoriously more conscious of seller rating rather than identity, which is part of how the Whitebox platform maximizes listing exposure—the company is a Top 200 Amazon Seller.
Whitebox is staffed with a wide array of ecommerce professionals who tackle listing creation (including product photography, description copywriting, profitability studies, and SEO), fulfillment, customer service, and marketing. It uses proprietary technology to gather meaningful insights from Amazon that can be effectively applied to all of your other channels as well.
---
Growth Agency
The Whitebox platform combines fulfillment operations with a well-equipped marketing agency. It begins by setting you up with a dedicated data and content manager who analyzes your store's data against seasonal Amazon reports to highlight consumer search trends and shopping behavior specific to your product catalog.
Using this information, your content manager (along with the rest of Whitebox's Marketplace Services Team) evaluates the top-ranking competitors in your product categories. Then, they identify the most effective keywords and content to include in the title, bullet points, descriptions, and backend keyword fields on your product pages.
These listing changes are closely monitored by the marketing team to measure impact and build more meaningful insights. Over time, they can provide insight on:
Product configurations to offer
Shipping incentives to influence shopping cart activity
What price is most likely to lead to a purchase
Keyword optimization
---
Analytics
Whitebox takes multichannel management to the next level with its Omnifi software, which defragments marketing, sales, and logistics data. The platform is capable of advanced analytics, extending into return on ad spend (ROAS) and consumer behavior insights.
Omnifi is a part of Whitebox's Growth Agency service, which is not included in a standard fulfillment partnership. The software is available for free to clients who meet a minimum volume requirement or at an additional cost to all other partners.
Whitebox users, such as the famed lozenge company Ricola, applaud Omnifi for being intuitive, engaging, and user-friendly. Ricola commented that meaningful insights provided by the platform helped to shape its ecommerce strategy and provide a competitive advantage on cut-throat marketplaces like Amazon.
With a focus on marketing and ad strategy, Omnifi helps clients leverage geographic sales trends, create new product offerings, evaluate the customer journey, and identify profitable areas of expansion.
---
Post-sale Servicing
Whitebox's business model heavily relies on FBA, which has its own team of customer service reps that handle inquiries about your orders. But when it comes to more specialized help or multichannel servicing, sellers are usually left to fend for themselves.
In line with its end-to-end service platform, Whitebox also has a team of representatives that handle your customers' needs. They are available by phone during standard business hours or by email. The company promises on-brand and friction-free fulfillment, including 100% customer satisfaction around the level of support it provides.
---
Two-day Shipping
Whitebox works with UPS, USPS, FedEx, and DHL (in addition to Amazon Logistics) to achieve two-day delivery options for 99% of US customers. The company's strategically located warehouses enable cost-effective shipping.
---
Special Services
The company provides standard special services—such as kitting, bundling, reverse logistics, and international shipping—in addition to a host of other offerings such as:
Advanced inventory management: Inventory recommendations are provided by Whitebox, simplifying the replenishment process. On a monthly or biweekly basis (depending on your sales volume), warehouse staff will request a quantified shipment based on sales forecasting and stock levels across FBA and Whitebox facilities.
Product selection testing: The Whitebox platform supplies consumer insight to suggest profitable multi- and variety-pack kitting options. Sellers can then test prospective offerings with no upfront fees—so you don't spend money until you make money.
Subscription box fulfillment: Programs to bundle and promote subscription boxes are one of Whitebox's specialties.
---
Whitebox Integrations
The following list of integrations was provided to us by a Whitebox representative. Unfortunately, the company's turnkey integration catalog is very limited.
Ecommerce platforms and marketplaces: Amazon, Walmart, Shopify, WooCommerce, and BigCommerce
Whitebox does offer API and electronic data interchange (EDI) capabilities for custom connectivity with platforms for which it hasn't yet developed integrations.
Whitebox Ease of Use
Support: Each Whitebox client is set up with a dedicated account manager, plus a separate data and content manager to handle actions from the Growth Agency. Service hours are 9 a.m.–5 p.m. Monday through Friday Eastern time.The company reports that these individual partnerships are long-lasting to promote knowledge and understanding of the retailer's operations. It is rare that an account manager will be reassigned—unless requested by the client.
Error Policies: Whitebox's error policies are not published online, and we were unable to receive any clarification from members of the staff. It is noted on the company's site that your customers' satisfaction is 100% guaranteed, although no further explanation is provided.
Accuracy: Whitebox touts a 99.9% accuracy rate in fulfilling orders, with 99.8% of orders shipping on time.
Whitebox Alternatives
| | | |
| --- | --- | --- |
| Best for: Special handling needs | Best for: Amazon sellers on a budget | Best for: Standard small business and crowdfunding fulfillment needs |
| Monthly minimum: ≈200 orders | Monthly minimum: None | Monthly minimum: None |
| | | |
What Whitebox Users Think
Online Whitebox fulfillment reviews are mixed. Many users report highly effective and professional client support, while other users claim to have reached out to Whitebox for weeks on end without receiving help.
Many one-star reviews left on the business's Google listing don't offer any explanation, but some of the poor ratings include detailed descriptions of a problematic experience. Clients report needing to constantly oversee the company's actions on their account to avoid unshipped orders, overcharges, and ongoing delays.
Positive reviews of Whitebox mention satisfaction with the staff, delivery speed, and warehouse efficiency. As mentioned above, the reviews and ratings of Whitebox's Amazon seller account are outstanding; it maintains 98% lifetime positive feedback from over 26,000 ratings. This strongly suggests that the customers of Whitebox's clients are generally satisfied.
PROS

CONS

Responsive support
Failure to adhere to SLA (service-level agreement)
Efficient operations and employees
Inattention to non-Amazon sales channels
Software functionality and interface
Billing discrepancies and overcharges
Fast delivery
Operational errors
Bottom Line
For many retailers, Amazon is one of the most profitable sales channels to have, but overseeing Amazon listings and FBA stock efficiently can be a full-time job in itself. Whitebox solves this problem for busy entrepreneurs and multichannel merchants by handling the entire sales process from start to finish—and beyond.
Whitebox's unique turnkey 3PL services eliminate the hassle of ecommerce and do the most to grow your business. That level of convenience, however, comes at a cost.
The extensive services provided by Whitebox aren't the best choice for emerging businesses that need to stick to a limited fulfillment budget or want high levels of control over their operation.
Outsourcing end-to-end marketplace management might be costly, but it covers many separate functions that would otherwise take time out of your day (or labor costs out of your bottom line). This makes Whitebox an excellent choice for product manufacturers that have large markups of 250% or more and multipreneurs with other profitable ventures.
If you're seeking a more traditional fulfillment partner, broker site FulfillmentCompanies.net can compare your specific needs to 500+ pre-screened companies to find the best fit for your business. Plus, the service is completely free to use.
Visit FulfillmentCompanies.net
You May Also Like …