In this guide you'll learn all the details you need to know to get your license and become a real estate agent in Florida.
You'll learn the basic real estate licensing requirements in Florida, information about the exam including pass rates and test prep, reciprocity rules, county by county breakdowns of the most expensive real estate in Florida, and advice from successful agents in Florida on the course, exam, and succeeding as a real estate agent.
Okay, grab a cup of coffee, and let's start at the beginning.
Basic Florida Real Estate License Requirements
Getting a real estate license in Florida is rather easy compared to other states. You only need a total of 63 classroom hours of commission-approved pre-licensing courses. In comparison, to get a license in Texas, real estate licenses require applicants to complete 180 hours of courses. Here's a quick breakdown of the real estate licensing requirements in Florida:
Pre-licensing Courses Required in Florida
In order to get a real estate license in Florida, you will need to complete 63 hours of real estate pre-licensing courses that will cover:
The Real Estate Business
License Law and Qualifications for Licensure
License Law and Commission Rules
Authorized Relationships, Duties, and Disclosure
Real Estate Brokerage Activities and Procedures
Violations of License Law, Penalties, and Procedures
Federal and State Laws Pertaining to Real Estate
Property Rights: Estates and Tenancies, Condominiums, Cooperatives, and Time Sharing
Title, Deeds, and Ownership Restrictions
Legal Descriptions
Real Estate Contracts
Residential Mortgages
Types of Mortgages and Sources of Financing
Computations and Closing of Transactions
The Real Estate Market and Analysis
Real Estate Appraisal
Real Estate Investments and Business Opportunity Brokerage
Taxes Affecting Real Estate
Planning, Zoning, and Environmental Hazard
Florida Real Estate Exam Information
While the Florida Real Estate License exam has a lower passing rate (44 percent) than other states, that shouldn't scare you away from taking the test.
Even though the passing rate is low, if you work hard and take the courses seriously you should have no problem passing the exam. If you're looking for help studying for the test, we recommend Real Estate Exam Scholar's Exam prep course. They offer top notch exam prep for an affordable price. Even better, they also offer a money back guarantee if you don't pass on the first try.
Visit Real Estate Exam Scholar
Florida Pre-Licensing Exam Questions
Total of 100 multiple-choice questions

45 questions on real estate principles and practices
45 questions on Florida and Federal laws
10 questions on real estate math
What to Bring to the Exam
2 valid forms of identification with signatures. One ID must be a government-issued Photo ID
Confirmation number when the test reservation was made.
Passing Score
You must earn a score of 75 to pass the Florida Real Estate Sales Associate Exam
Pass Rate
44%
Florida Real Estate License Fee
$89 (may be paid online, personal check, or money order)
Exam Fee in Florida
$36.75
Educational Requirements
You need to have at least a high school diploma or GED in order to apply for a license in Florida.
Age
Applicants must be at least 18 of age or older
Residency
Any U.S. citizen or a lawfully admitted alien can apply.
Exemptions
Any active member of the Florida Bar who is in good standing and qualified under the real estate license law is exempt from taking the real estate sales associate prerequisite course.
Criminal Background
Applicants who have an existing criminal record may still apply for a real estate license. It would be best if applicants were to include their criminal history along with the necessary documents related to the conviction, if any, on their application. After submitting your fingerprints, your application will be forwarded to the Division of Criminal Justice Information Systems and to the Federal Bureau of Investigation. Upon investigation, each applicant will be considered on their own merits.
Processing Time
On average, it will take 3-4 weeks for your application to be processed and approved.
Online Real Estate Schools in Florida
While taking your real estate pre-licensing course in person can be helpful, online courses are much cheaper, and offer the exact same courses. Mbition – Learn Real Estate is a solid choice.
Visit Mbition – Learn Real Estate
Florida Real Estate License Reciprocity and Portability
If you plan on working in states besides Florida, then you need to know the real estate license reciprocity and portability laws for Florida.
Reciprocity: Florida has mutual recognition agreements with 7 states:

Alabama, Arkansas, Connecticut, Georgia, Indiana, Mississippi, and Nebraska.

Portability: Cooperative
To learn more about real estate license portability in Florida, check out our guide on real estate license reciprocity and portability here.
How to Choose the Right Real Estate Company to Work For in Florida
Let's face it. Choosing the right brokerage to work for in any state isn't easy. In order to make your choice a little bit easier, check out our in-depth guide on choosing the right real estate company to work for.
Once you've finished reading the guide, check out our buyer's guide comparing Keller Williams, RE/MAX, and Century 21 here.
If you're curious about which Florida brokerages are the most successful, check out Real Trends list of the top real estate brokerages in Florida for 2017 below.
Miami/Ft. Lauderdale
| Real Estate Brokerage | Sales Volume (2016) |
| --- | --- |
| | $3,317,480,000 |
| Douglas Elliman Real Estate | $2,646,000,000 |
| | $1,911,408,625 |
| | $1,604,737,691 |
| | $1,142,012,000 |
Tampa/St. Petersburg
| Real Estate Brokerage | Sales Volume (2016) |
| --- | --- |
| Coldwell Banker Residential Real Estate / NRT LLC | $2,396,933,000 |
| Keller Williams Realty - Chadwick Group | $2,064,897,464 |
| Keller Williams Realty of Central Florida LLC | $1,309,409,749 |
| Keller Williams Realty - Ubaldini Group | $1,189,895,109 |
| Smith & Associates Real Estate | $1,128,094,736 |
*Data from Real Trends Market Leaders 2017
Florida Counties with Highest Average Listing Price and Highest Median Sales Price 2017
Let's face it, higher listing prices mean higher commission checks! To get a sense of which countys offer the best opportunities for big bucks in Florida check out this sales data from Trulia's Florida home price page below (week ending June 21):
| County | Average List Price | Median Sales price |
| --- | --- | --- |
| Monroe | $880,317 | $455,000 |
| Walton | $707,360 | $300,000 |
| Miami-Dade | $687,958 | - |
| Collier | $656,293 | $330,500 |
| Palm Beach | $509,613 | $250,000 |
| Martin | $504,852 | $262,000 |
| Indian River | $495,528 | $210,000 |
| Sarasota | $486,120 | $231,000 |
| Broward | $415,985 | $230,000 |
| Manatee | $413,427 | $235,000 |
Advice from the Pros: Tips for getting ahead from Florida real estate agents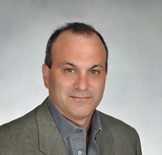 Want some advice from a successful Florida real estate agent? We talked to Florida Real Estate Professional Todd Kevitch who gave us his take on the exam as well as becoming a successful agent in Florida.
Todd Kevitch, Florida Real Estate Agent:
On The Florida Real Estate Exam:
"I always recommend that people take the class within a two week period (if they have time) and then take the State exam soon after. That way the information is fresh in their minds for the exam."
On Becoming a Successful Real Estate Agent in Florida:
"Working in real estate in Florida is a unique experience in that you have buyers looking for both primary and vacation homes a lot of times in the same area. I recommend that new agents try to specialize or to learn about one specific area that they are familiar with and to begin talking to their sphere to obtain new business. Also, it is very important to be organized and to develop a system for contacting and following up with their contacts. There are many new CRM and Transaction management software products to make their job easier, it just takes time to close that first deal."