A real estate business plan is a document that explains an agency's origin, mission, and goals. This plan offers a clear direction to partners and employees on how the company will become profitable. To write a business plan, assess your market, draft a company description and mission statement, determine revenue streams, and estimate expenses.
As part of your business plan, real estate agents must find reliable sources for buyer and seller leads. BoldLeads saves agents and brokers time and stress by filling their sales funnel with exclusive, zip code-specific leads. Click here to find out if your farm area is available.
Free Real Estate Business Plan Template
While some elements of a real estate business plan differ, necessary elements include market analysis; executive summary; mission statement; marketing strategy; financial projections; and a strengths, weaknesses, opportunities, and threats (SWOT) analysis. To help you get started on your business plan, we created a free downloadable real estate business plan template with examples to guide you through each step.
Download the free real estate business plan template below:
How to Write Your Real Estate Business Plan in 9 Steps
To write an effective real estate business plan, research and assess your market, create an executive summary, write your mission statement, define your goals, plan for expenses, and create your marketing. These elements will provide the clarity and direction you need to become profitable.
Here are the nine steps to writing a successful real estate business plan.
1. Assess Your Target Market
A market assessment summarizes the financial, cultural, and demographic factors that affect buying and selling real estate in a given area. This is a critical first step in writing your business plan as it determines both opportunity and potential challenges to business success. To complete a market assessment, draft a market overview, define your target audience within the market, and research competition. Finally, complete a comparative market analysis (CMA).
Create a Market Overview
The market overview is a collection of historical and current data about the housing market that can be used to predict future sales. To help you determine your target audience and farm area, select the ZIP codes you would like to work in, and then research public record data on home value increases and decreases in this area, as well as the number of homes that have been taken off the market, and the number of homes that have been bought or sold.
Begin by choosing three to five ZIP codes on which you would like to focus. Choose these ZIP codes based on where you would like to live and where you would enjoy working. They do not have to be contiguous or adjacent, but it's recommended that you choose ZIP codes in one general area to ensure you have ample opportunity to grow your business.
Next, conduct online research through the United States Census Bureau, Realtor.com housing research, and Department of Housing and Urban Development (HUD) to determine average sale prices of homes in your chosen ZIP codes, as well as the number of homes bought or sold in the area over the past year and how many properties were taken off the market without being purchased.
Lastly, consider larger economic or cultural factors that might influence home valuation, sales numbers, and market fluctuations in these ZIP codes. Review area laws and regulations to see how these might affect your findings.
These are the market overview questions to consider for your real estate business plan:
What are the current and past property values in this area?
Are there any changes in housing purchases over the past five years?
What are the economic influences in the current market for this area?
Are there any new companies or developments that might affect real estate in this area?
Are there any financial, economic, or cultural factors that might impact my farm area in the next five to 10 years?
It's also recommended that you complete a thorough comparative market analysis (CMA) to gather in-depth information about market trends. Once you have collected the information above and completed a CMA, summarize your findings in three to five sentences. Use the example below as a guide; it includes location, demographic, financial, and general market information.
Over the past five years, the condo market in New Orleans has increased steadily due to the number of retirees entering the area. In southeast Louisiana, first-time homebuyers buying houses valued at less than $300,000 are decreasing. The largest growth market in New Orleans is among married couples with school-aged children earning an income of $250,000 per year. This is largely due to the increase in technology jobs following the opening of XYZ company.
Establish Market Segmentation
Establishing a market segmentation defines what type of buyer your real estate company will target as clients. To create your marketing segmentation, consider opportunities afforded by focusing on residential and/or commercial properties, rentals and/or sale, and home types.
To determine your market segmentation, ask yourself these questions:
Will you handle both residential and commercial properties?
Will you manage rental, sales, or both?
Will you represent buyers, sellers, or both?
Are you going to focus on apartments, condos, houses, or land?
Write a two- to three-sentence statement for your real estate business plan that establishes your exact market segmentation. Below, we carry the New Orleans example forward with information on targeted home types, cost, and demographics.
Best Realtors of NOLA targets buyers of houses and condos in the $250,000 range. Best Realtors of NOLA also seeks to take advantage of market opportunity by targeting retirees and married couples.
Determine Customer Demographics
To market to a brokerage's target audience effectively, brokers must first outline all demographic information of that audience. To do so, consider the age, income, education, marital status, family status, and employment of the residents in your desired farm area.
Outline this demographic information for your target audience:
Age: Provide a range of roughly 10 years, such as 50 to 60 years old
Income: Note a range of no more than $50,000; for example, you might highlight income of $100,000 to $125,000 for your target audience
Education: This should include degree levels for area residents; consider high school education, college ― and what type of degree was earned ― master's level education, terminal degrees, and any special training
Marital status: The target audience should be classified as single, married, coupled, partnered, divorced, widowed, or other
Children: Note the number of children your target audience has and, if possible, their ages
Combine the above information into a two-sentence demographic overview of your target audience to help you with your marketing and advertising efforts. The example below is very succinct but captures the important demographic information of a specific area.
Best Realtors of NOLA is focused on selling homes and condos, some of which are located in 55-plus communities, to single and married professional retirees. These individuals are also likely to have adult children with young families who occasionally visit.
Determine Competition
Evaluating potential competition helps brokers find ways to differentiate themselves, take advantage of competitor weaknesses, and clearly define their unique selling proposition (USP). To evaluate competition in a farm area effectively, first determine your most likely competitors, then review their social media accounts, web presence, and branding to determine their strengths and weaknesses.
To find likely competitors, it's recommended that you search Zillow for top-ranked agents in your area. With more than 180 million monthly visitors, it is far and away the most searched real estate website in the world. To find agents in your ZIP code, navigate to Zillow.com and click on "Agent Finder" in the top menu bar. Then, enter your farm area ZIP code or city name. In this list that populated automatically, collect the name and agency information for the top five agents.
Next, check these agents' websites and social media accounts. Look at their company branding and online reputation. Take notes about any boasts — millions sold, top-selling agency, awards for top sales — to form a picture of the competition. Create a short paragraph for your real estate business plan to address the competition and plans to overcome their advantages
Answer these questions about your competitors and yourself:
Who is their target audience?
What types of properties are they focused on?
What unique credentials, assets, awards, or experience do they have?
How much experience do they have?
What are their potential weaknesses?
Once you gather these answers, write out a three to five-sentence paragraph outlining your competitor's qualities, successes, experience, and weaknesses. This will help you form your marketing strategy later in the business plan. In the example below, Best Realtors of NOLA highlights one of their biggest competitors, Agents R Us.
Best Realtors of NOLA competes with Agents R Us in the same farm area. While Best Realtors of NOLA offers more combined agent experience, Agents R Us is better at using social media to attract leads. They have also been in business for more than 10 years, making them an established name in the area. Agents R Us does not, however, have any awards or accolades.
2. Craft an Executive Summary
Now that you have a clear picture of your market, target audience, and competition, you can begin to create a clear description of your company. This starts with an executive summary, which summarizes your purpose, services, location, and audience concisely. In three to five sentences, write out what your company will do, what services you will offer, your area of operation, and who you plan to serve.
Here is an example of a well-crafted executive summary for a real estate business plan:
Best Brokers of NOLA is a real estate company helping retirees and married buyers find the right home in the southeast region of Louisiana, including New Orleans and Metairie. Our services include buying and selling real estate and conducting historical property appraisals.
3. Define Your Mission Statement
Your mission statement builds on the executive summary by clearly explaining your motivation and purpose. This is commonly referred to as the "why" statement in your business plan. To form the foundation of your mission statement, consider why you decided to start a business and what your passions are in the real estate industry.
In fewer than 15 words each, answer the following questions for your mission statement:
Why did you want to want to start a real estate business?
Why are you passionate about real estate?
What kind of impact do you want to make on both the industry and your community?
Using these answers, write a two or three-sentence mission statement. Keep it short and concise; this is an overarching guide for potential new clients and staff members. Reference the Best Realtors of NOLA example below to see how they develop their "why" statement.
Best Realtors of NOLA is driven to help people find a home in southeast Louisiana that fits their lifestyle and their life stage. While many agents only think about the sale, we consider the people behind each transaction, striving to support them as they make some of the biggest financial decisions of their lives. Committed to community, we continue to support our clients and nurture our relationships even after sales are complete.
4. Complete a SWOT Analysis
The SWOT (strengths, weaknesses, opportunities, and threats) analysis outlines the places where your real estate business can gain or lose sales based on internal and external factors. Consider what strengths, opportunities, weaknesses, and threats your company will encounter for your real estate business plan. Strength and weakness are usually internal while opportunities and threats are external to the company.
Assess Strengths
To assess the strengths of your real estate business, think about what you offer the market that separates you from the competition or makes you stand out in the industry. Your strengths should be the things that customers will rave about when they write reviews or make referrals. Try to identify three to five strengths.
Here are some questions to ask that may highlight your strengths:
What do you want to be known for in your market?
Is there something unique you can offer that will attract clients and influence sales?
Do you or your employees have skills that stand out from others in the local real estate market?
These strengths should be mentioned at the start of your SWOT analysis with an explanation of how each helps your business in three to five sentences. This is how Best Realtors of NOLA has outlined their strengths:
Best Realtors of NOLA has 20 years of experience in the New Orleans market with a background in historic property restoration. Our strength is our expertise of the area, intimate knowledge of market shifts, and awareness of potential issues in historical home restoration financing or laws.
Determine Weaknesses
Determining your weaknesses means finding where your company can improve. To understand your company weaknesses, look for places where the company might fail to live up to the expectations of clients. Determine three to five potential weaknesses that you can directly address.
These are the questions you should consider to determine your company weaknesses:
What skills or resources do competitors have that you do not have?
What does your company lack in resources or services?
What are some messaging, branding, or marketing problems you may have?
Write a three- to five-sentence statement about your weaknesses and how you plan to address them. Try to be as actionable and concrete in your solutions as possible. Here is an example of weakness statement that would appear below strengths in a SWOT analysis:
Best Realtors of NOLA, while staffed with experts, does not have intimate knowledge of social media. Instead of relying on outside training for existing staff, the brokerage will hire a social media expert who will lead all social media campaigns and conduct ongoing training of agents. It is our goal to build 10,000 followers on Instagram using this approach and respond to every comment on all social channels within 12 hours.
Outline Opportunities
Business opportunities are usually defined as market areas or audience niches with limited competition where you can grow your business. To uncover your own opportunities, identify areas with low or no competition, new developments, underserved audiences, and new ways you can serve an area that are unique to you as a broker.
Ask yourself the following questions about your opportunities:
Is there an underserved market in your area?
Is the competition low for a specific location or farm area?
Is there a new development planned in your area?
Are there services you could provide in an area not provided by other agents?
Create a list of three to five opportunities with a brief statement for each explaining how you plan to take advantage of them. Compile these into a three- to five-sentence paragraph and place below the weakness statement in your SWOT analysis. Here is an example from Best Realtors of NOLA:
Best Realtors of NOLA will connect with for sale by owner (FSBO) and expired listing owners — primarily those of rundown, historic homes — to talk to them about their properties. Our goal is to provide a marketing plan for each homeowner and outline ways we can attract buyers to their properties so we can represent the seller successfully.
Identify Threats
Threats are internal and external problems your brokerage is likely to face as it grows. Think about all potential threats to your business, considering the most common ones first: logistical stumbling blocks, legal or financial hurdles, negative press, and lack of leads.
These are some of the questions you should ask to identify potential threats to your brokerage:
Are there legal or tax regulations that will impact the market or my agents?
Will a competitive franchise cause problems for my business?
What type of negative press might cause my realty office trouble?
How will I court customers to create a positive referral or review stream?
What reliable lead streams might dry up and how will I replace them?
In six sentences or fewer, use your answers to create a list of three to five possible threats as well as a viable response plan for each. Keep in mind that these are the most likely threats but will not cover all future threats to your business. When you have completed your analysis, please it beneath the opportunities section of your SWOT analysis.
Here is an example from Best Realtors of NOLA:
With recent political shifts, it's likely real estate taxes will go up in the New Orleans area during the next five years. This, along with climatic changes, will likely make the area less desirable for homebuyers. We will address the tax concerns by hiring a consulting tax attorney to identify ways to help buyers manage new taxes. Climatic issues will be handled by outsourced marketing professionals, who will use a comparison of NOLA climate and other, less desirable cities to promote our area and its listings.
5. Determine Company Goals
Determining company goals allows you to map out a path to success clearly, both immediately after launching your company and in the years ahead. To do so, identify your top goals for the company based on competitor achievements, your personal ambitions, and realistic growth. Then, separate them into short and long term categories. Finally, determine key performance indicators (KPIs) that will help you measure the achievement of your goals.
Outline Short-term and Long-term Goals
To begin determining company goals, start by engaging in open brainstorming sessions. Set a timer for 20 minutes, then write down as many business goals as you can think of on a piece of paper. Think both long-term and short-term and consider the whole company — not just you as a broker. Also, be sure to consider various business areas like sales, human resources, and brand awareness.
Here are some questions you might ask yourself to determine your company goals:
What do you want to achieve in the first year of business?
What would you consider a success or failure for your business?
What kind of success are competitors having that you might want to achieve?
Where do you see the company in the next three to five years?
Once the timer goes off, go through your list and rank your goals by priority. The goal that's the most important to you should be marked with a "1," the second most important with a "2," and so on.
On a separate sheet of paper, create two columns — one labeled "Short-term goals" and one labeled "Long-term goals." Divide your goals into these two categories. Short-term goals are ones that can be achieved within 18 months after opening your brokerage; long-term goals are those that can be achieved in three years or more. Finally, compile a bulleted list of the top five goals — with room below each for KPIs — and add them to your business plan.
Short and long-term goals might look like this:
Best Realtors of NOLA will:
Hire three top-performing agents for the New Orleans office (short term)
Onboard an office manager with experience as a listing agent (short term)
Find five good partners in the field of divorce law (short term)
Register $2 million in sales in one year (long term)
Open a satellite office in Metairie, Louisiana (long term)
Identify Key Performance Indicators
KPIs are measurable indicators of a realty's progress toward goal achievement. For example, the basic KPI for hiring three top performing agents (short-term goal) would be the number of agents hired in 18 months. To identify your KPIs, choose metrics that correspond to each goal. In fewer than five sentences, write these down directly below the corresponding goal in the bulleted list above:
Hire three top-performing agents for the New Orleans office: Best Realtors of NOLA will hire three top performing real estate agents for the New Orleans office within 18 months of the brokerage's launch. Candidates must have a five-year sales average of at least $1 million and a current real estate license for Louisiana.
6. Create Management Structure & Outline Daily Operations
The management structure of your business determines areas of responsibility for all team members. Once you have this in place, you can outline your daily operations and determine who will oversee those operations. Start by listing the areas of responsibility within the company, then match these with a list of staff members. Next, create a management flow so that the reporting structure is clear. Finally, outline daily operations to determine who will oversee what projects.
Create a Management Structure
Start off with two sheets of paper. Label one-sheet "Office" and the other sheet "Staff." On the paper labeled "Office," make a list of the office maintenance responsibilities. Some to consider might be opening and closing responsibilities, front office accounting, managing on-call and call-back policies, supply ordering, handling lead appointments, and supervising day-to-day operations. This should be the place where you outline in concise terms the workings of the whole office.
Using the "Office" list as a guide, write down the staff members you will need to tackle all responsibilities. Next, make a note of the likely reporting structure. Keep in mind that you will not need to hire all of these staff members right away, but you should know your staffing needs upfront. Once you've compiled a list of staff members and their duties, create a five-sentence management summary. Here is what that might look like for Best Brokers for NOLA:
Best Brokers of NOLA will have one broker-in-charge (BIC) who will be responsible for the daily operations of the real estate office in New Orleans. There will be two office staff members — an office manager and a listing agent — who will handle the administrative tasks in the office. All active agents in the brokerage will report to the agent-in-charge (AIC), who will report directly to the BIC. The BIC will have final decision-making authority in all matters.
Many businesses find it helpful to create an organizational chart for their real estate business plan to go with their management structure statement. To do this, use a tool like Canva to create a clear hierarchy, starting with the BIC at the top, flowing down to more junior employees below. Use arrows to indicate the reporting structure.
Outline Daily Operations
An outline of the daily operations in a real estate business plan highlights the general workflow in a given day. While there will be obvious day-to-day changes, this outline allows brokers to anticipate needs in advance and fill in gaps with additional staff or resources. To create your outline, write up to five sentences that define the hours of operation, the communication expectations of staff, and any absence policies.
Here is an example of what your daily operations paragraph might resemble:
Best Brokers of NOLA will hold regular business office hours from 9 a.m. to 6 p.m. on weekdays. Agents will be on-call to serve clients during the hours of 7 a.m. to 7 p.m. every day except Sunday and answer all communications within two hours during business hours. Agents unavailable during these hours due to illness or paid time off (PTO) will notify the broker-in-charge as early as possible — generally two weeks in advance of PTO and one hour in advance of opening hours for illness.
7. Layout Your Financial Plan
Now that you have a management structure and goals in place — as well as a view of daily operations — you can map your financial plan. Start by writing down your startup costs and ongoing expenses. Then, determine funding options.
Determine Startup & Ongoing Expenses
To accurately map out your expenses, create a spreadsheet with three columns — one for the expense description, one for startup cost amounts, and one for ongoing expense amounts. Next, begin research to determine what other brokerages pay to stay afloat; consider reaching out to brokers in your network who might be willing to give you insight. As you determine expenses, add them to your spreadsheet.
Here are some of the primary areas to consider when examining startup costs:
Office expenses for three agents, two office staff & one BIC (desks and computers): $4,000 one-time cost
Office space: $1,200 per month
Technology expenses for three agents, two office staff & one BIC (phone, website, software & subscriptions): $3,500 per month
Lead generation: $589 per month through BoldLeads
Printing costs: $400 per month for printables through ProspectsPLUS!
Professional organization dues: $125 year per agent for National Association of Realtors (NAR)
Licensing fees: $125 per year
Multiple listing service (MLS) fees: $100 per month per area
Online ads (like Facebook ads or Google Ads): $500 per month through Real Geeks
Professional education: $489 per month through Real Estate Express
Once you have compiled your list, make sure you add a field for a running total for both startup and ongoing expenses. Also, remember that your expenses will change as costs fluctuate and you hire more agents. Find out more about ways to start a real estate brokerage and estimate costs for a startup.
Here is a sample expense chart in a spreadsheet, created by Best Realtors of NOLA:
Find Funding Sources
Determining likely startup and ongoing expenses is only half of the financial plan. The other half is determining funding sources. There are three primary funding sources for new brokerages: bootstrapping (funding the entire business yourself as the founding broker), creating partnerships with other businesses, or securing a small business loan.
8. Lay Out Your Marketing Plan
Real estate marketing entails everything associated with acquiring leads and moving those leads through the sales funnel. To begin with, find a reliable customer relationship manager (CRM) that you can use to track both leads and contacts, examine lead generation options, set up drip marketing, and launch brand awareness campaigns to get your brokerage name out to the public.
Choose a CRM
CRMs are critical to ensuring your contact information remains organized and that you can move leads through the sales funnel effectively. However, CRMs come in many varieties—there are free CRMs and paid CRMs, general-purpose CRMs and realty-specific CRMs. While free options might seem best for your brokerage, consider the cost of upgrading to a premium CRM and adding additional features. For guidance, read our article on the best real estate CRM.
Examine Lead Generation Options
Lead generation is how you will capture prospective buyers and sellers and turn them into clients. There are several ways of doing this, but most brokerages use a combination of advertising, social media promotions, referrals, and networking to generate real estate leads. It's recommended that you start by picking a reliable lead generation tool, however.
Here are some lead generation companies to consider when you think about buying leads:
While using paid leads to start your business is recommended, it's also suggested that you diversify your lead generation and reach out to colleagues for referrals, promote yourself on social media to attract organic leads, and network with different demographics in your community consistently.

Set Up Drip Email Marketing Campaign
Drip email marketing occurs after you capture a lead; it entails a series of emails with listing details and brand information automatically sent on a set schedule. These emails are designed to increase the chance of leads buying or selling with you as their representing brokerage. To set up your drip email marketing campaign, consider an email marketing platform if this functionality is not part of your CRM, and then use the platform's templates to create your emails.
Consider Email Marketing Platforms
While there are many email marketing platforms available, it's best to choose one that integrates with your CRM and is easy to use. Consider those that are low cost, include intuitive editors and attractive templates, and offer in-depth analytics so that you can gauge the success of your drip marketing campaigns.
Here are some of the top email marketing platforms:
Mailchimp: Perhaps one of the easiest to use and most popular small business email platforms, Mailchimp offers a free plan to get started, but plenty of room to grow
Constant Contact: Offering more email customization that Mailchimp, Constant Contact prices their plans based on the size of your email list, starting at $20 per month for up to 500 contacts
AWeber: AWeber is an extremely affordable option for a new brokerage, starting at just $19 per month for up to 500 subscribers; the drag-and-drop editor and numerous integrations make it a standout
GetResponse: Designed for small business email marketing automation, GetResponse accommodates up to 1,000 contacts for $15 per month; however, features are limited
Each email platform has its strengths and weaknesses, so consider signing up for a free trial to test all features before you commit to a plan. Also, make sure that whatever provider you choose gives you the ability to grow.
Set Up Your Drip Email Marketing Templates & Schedule
While there are many different templates and schedules for setting up an effective real estate drip email marketing campaigns, the best ones are personal, offer valuable information, and refrain from being too aggressive or "sales-y." For example, templates, consider reading our article on email marketing templates.
When it comes time to schedule your emails, send a series that is not overwhelming and doesn't crowd a lead's inbox. Start with an introductory email 24 hours after you secure a lead, then space out additional emails by a minimum of two days each. Every email should offer a new piece of valuable content that meets the specific needs of each lead. For more instructions on setting up a drip email marketing schedule, we recommend reading this article from Zapier.
Increase Brand Awareness
Increasing brand awareness through strategic marketing — both in print and online — gets your brokerage name out in front of potential buyers and sellers. Look around your community and see where successful agents are advertising their brand or agency; consider these methods for your own company. Then, consider launching print campaigns, engaging in sponsorships, or setting up social media blasts to promote your own brand.
Here are some avenues for advertising your real estate company:
Print campaigns: Local magazines and newspapers are great ways to appear in front of the community on a regular basis; consider pitching stories to local journalists or taking out ads in popular magazines with readerships that match your target audience
Community sponsorships: Charity and event sponsorships bring your brand in front of buyers and sellers when they are in the giving mood; make it known that you support your community by signing up to be a prominent sponsor of these events
Social media: First, make sure you have active Instagram, Twitter, and Facebook accounts; then, post at least four times a week — with a mix of listing-based promotions and brand information.
When you have determined where you want to put your efforts and money in your marketing plan, write it out in a three- to five-sentence paragraph. These efforts will change as the company grows, of course, but they give you a solid starting point for gathering and converting leads and promoting your brand.
Here's how the Best Realtors of NOLA frames their marketing strategy:
Best Realtors of NOLA will set up a free CRM to start — likely Zillow — which will allow agents to target warm leads already interested in buying. We will also launch a SendinBlue email account to handle newsletter sends and drip marketing campaigns. Finally, we will work on hiring a social media expert to help with brand promotion and make a point to pitch articles at least once a month to area publications, such as "Best Homes of NOLA."
9. Review & Revise Your Real Estate Business Plan
Once you have compiled all elements of your real estate business plan, read it over with anyone who will be helping you launch the company. Ask for input and feedback to gauge the viability of your plan. Make revisions as necessary until you are satisfied with all sections. Then, store a final PDF of your business plan, as well as a printed version, for easy access by all company stakeholders.
You should review your business plan every 18 months to two years to make any necessary changes based on company fluctuations or growth. Doing so will enable you to reframe goals, consider new strengths and weaknesses, and update expenses to run your business more efficiently.
3 Pro Tips for Writing a Real Estate Business Plan
Writing a real estate business plan can seem complex. That's why we tapped pros from the real estate industry who have been involved in the creation of business plans and have advice for how to make the most of each element.
Here are three real estate business plan tips from the pros:
---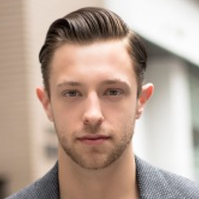 ---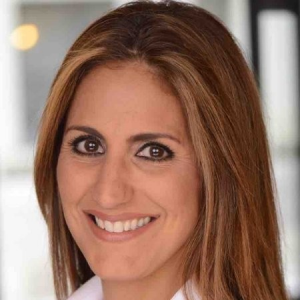 ---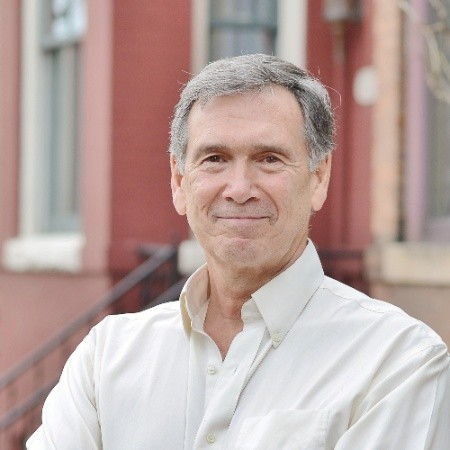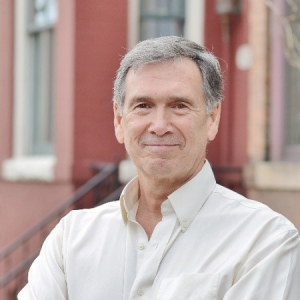 ---
Frequently Asked Questions (FAQs)
Do I Need a Business Plan?
Every real estate company needs a business plan as a roadmap to explain where you are going and how you plan to get there. If your business has stakeholders, and then your business plan gives them an idea of your goals and milestones for progress. Driving a business requires a real estate business plan with your goals, strategies, and actions that lead to financial success.
When Is the Right Time to Write a Business Plan?
When starting a real estate business, it might feel like you do not have enough time to write a robust business plan. However, you need to have a business plan by the time you begin searching for funding because many banks and financial institutions require it.
Can I Use Software to Write My Business Plan?
Business plan writing software like LivePlan can make the plan-writing process easier, but also costs as much as $140 per year. To avoid the cost of business plan software, you can download our free real estate business plan template and get started now.
How Do I Start a Real Estate Brokerage?
To start a real estate brokerage, you must find out what requirements there are in your state for forming a business, then create your business plan. This plan directs your company efforts and helps you seek funding should you need it. If you still need a broker's license, make sure you first understand how to become a real estate broker.
What Is the Difference Between an LLC and a Real Estate Holding?
The primary difference between a limited liability company (LLC) and a real estate holding company is the structure of the business. A real estate LLC limits the tax and business liability of the company. A real estate holding company allows brokers to "hold" properties until they are sold. Find out when starting a real estate holding company is more beneficial than an LLC.
Bottom Line ― Real Estate Business Plan
A real estate business plan is a proposal that defines the objectives, goals, and achievements of a brokerage with an action plan for acquiring new business. Such a plan can guide a real estate agent or broker through a successful business launch and preclude possible pitfalls during daily operation.
One of the most difficult parts of starting a successful brokerage is ensuring there are enough qualified leads in the pipeline to keep revenue high. BoldLeads helps real estate agents get exclusive buyer and seller leads in their target location. Click here to learn more about how BoldLeads creates a stream of leads for agents and brokers and find out if your area is available.