REDX Review: Is It Right for Your Real Estate Business?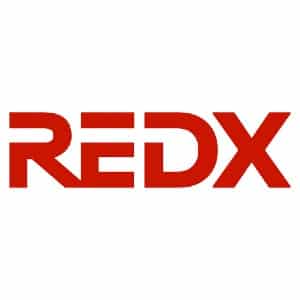 What We Recommend REDX For
We recommend REDX for agents looking to prospect for nonagent represented listings, such as FRBO leads and preforeclosure leads, or are interested in establishing their niche utilizing expired leads and FSBO leads. Choosing to hyperfocus your practice is a strategic decision to serve a specific client type to maximize deal flow and perfect your craft.
Who REDX Is Good For
Experienced agents who are great at pitching for business on the phone: The contact information provided by REDX on most lead sources consists of the prospective client's names and phone numbers. Therefore, agents must call to leverage opportunities. This is why REDX tops our list of best FSBO lead sources.
Independent agents who aren't looking to expand their team: The free lead management tool is provided with any lead subscription but doesn't allow multiple users to share access to the leads. It also doesn't have an activity dashboard for any team productivity oversight. Whether you'd like to remain independent or join a team, consider these top lead generation companies.
Agents who want to supplement seller leads not provided by brokerage: Some brokerages don't provide agents with their own exclusive listings or seller leads. Agents who want to expand into representing listings can leverage the FSBO or preforeclosure lead subscription from REDX to prospect for listings. For other places to buy real estate leads, look through our extensive guide to the eight best places to buy real estate leads.
REDX Is Not a Good Fit For
Marketing plan for listings: Once a listing opportunity is achieved through REDX's lead sources, the platform doesn't have any tools to help you market those listings. Tools like Market Leader provide listing automation tools, attracting buyers to your property and helping close deals faster. You can also consider outsourcing to other real estate marketing companies.
Salespeople prospecting across many geographical areas: If an agent is looking to expand across multiple geographic areas, they may be limited with the selection through REDX. If agents are looking to hand-select their leads, Qazzoo offers the ability to select leads based on client criteria.
Agents looking to minimize their technology stack: REDX doesn't have integration with third-party websites, nor does it act as a customer relationship management (CRM) platform. Therefore, it has limited capabilities for managing relationships and communication. These limitations require agents to have multiple vendors in their technology stack to have an operational real estate practice. Top Producer is an all-in-one CRM platform with multiple integrations to keep clients and leads all in one place.
REDX Overview
PROS

CONS

Leads are preverified by REDX
Many add-on services not included in the standard subscription plan
Has a power dialer solution to maximize connections
Lack of integration with other lead sources
Free lead manager with lead purchase
Lead manager and dialer are two separate tools with separate costs
Available podcasts for supplemental training
No performance dashboards
Provided phone scripts for each lead source
Not built for team collaboration
REDX Pricing
Pricing for REDX consists of three preselected subscription tiers. Each lead plan comes with the free Vortex lead manager and the ability to add on the power dialer. All subscriptions have access to expired leads and FSBO leads.
Agents can also create their own subscription by choosing from the five different lead sources with separate monthly costs:
Expired leads: $59.99 per month (Expired PLUS $119.98)
Preforeclosure leads: $39.99 per month (Preforeclosure PLUS $79.98)
FSBO: $39.99 per month (FSBO PLUS $79.98)
GEO Leads: $59.99 per month (GeoLeads PLUS $119.98)
FRBO: $39.99 per month (FRBO PLUS $79.98)
Plans

Basic

Essential

Ultimate

Best for

Salespersons interested in listings that were previously on the market

Agents who want to geo-target specific neighborhoods

Experienced agents who know how to represent homeowners, investors, and landlords

Annual Pricing

($/User/Month)

$76.49/user/month

$110.50/user/month

$195.50/user/month

Monthly Pricing

($/User/Month)

$89.99/user/month

$129.99/user/month

$229.99/user/month

Expired Leads

✔

✔

✔

Pre-foreclosure Leads

N/A

N/A

✔

FSBO Leads

✔

✔

✔

FRBO Leads

N/A

N/A

✔

GeoLeads

N/A

✔

✔

Vortex

✔

✔

✔
Add-ons
Preview line dialer: Single line phone dialer $59.00 per month
Power dialer: Single line phone dialer with unlimited talk time $99.99 per month
Multiline dialer: Dialing with three phone lines $149.99 per month
Onyx: Premium expired leads $100 per month
GeoLeads PLUS: GeoLeads with email addresses and all data insights $119.98 per month
Market insights: Access to elevated market data $25 per month
Financial insights: Access to financial home equity data $25 per month
Home and building insights: Detailed property information $25 per month
Lifestyle insights: Information on homeowner details $25 per month
Click on the drop-down menu below for more information on RedX's plans:
Basic Plan
REDX's basic plan includes expired leads and FSBO lead subscription along with the lead management tool. The expired leads list contains addresses and phone numbers to homeowners whose listings were previously on the market that went unsold. The homeowners of these listings are most likely looking to find a new agent, which creates an opportunity to represent these listings.
FSBO leads are listings that are currently represented by the homeowner. The homeowner's contact information is gathered through classified listings, websites, and newspapers. These listings could be sitting on the market for longer than expected as homeowners may not have adequate marketing tools at their disposal. The FSBO opportunities allow agents to add value to the homeowner mitigating any former hesitancy with the possible broker fee involved.
Vortex is the lead management platform included in the basic plan. It does integrate all of REDX's lead sources into one place with available scripts to pitch specifically to the lead type. The leads are preverified as they're fed into Vortex, and leads can be kept on the platform after the lead subscription cancellation for a small $5 monthly fee.
Essential Plan
The essential plan includes expired leads and FSBO leads but also includes the addition of GeoLeads. GeoLeads are area-specific contact information for homeowners on the just-listed or just-sold lists. Agents can target unlimited zip codes or draw an area on a map receiving up to three phone numbers for each lead.
The standard GeoLeads plan provides 2,000 contacts per month, but 5,000 contacts per month are available with the upgraded GeoLeads PLUS plan. The GEOLeads PLUS plan provides email addresses and market, financial, lifestyle, and home insights. Available filters allow agents to filter out listings that don't fit their prospecting efforts, such as homes that have just recently sold, to focus on more qualified opportunities.
Ultimate Plan
The ultimate plan includes everything in the basic and essential plans with the addition of preforeclosure leads and FRBO leads. REDX provides valid contact information for homeowners in the preforeclosure stage by utilizing court and tax records along with sorting out which contacts are on the Do Not Call (DNC) lists. The prospecting opportunity connects agents with distressed homeowners to provide value in navigating the foreclosure process.
The FRBO leads database has contact information to landlords and investors with vacant non-owner occupied properties not managed by a property management firm. These leads have significantly lower prospecting competition as they're not generally a list used by agents to prospect for listings. These leads are opportunities to network with landlords and investors to support long-term business opportunities.
REDX Features
Prospecting for leads is an essential part of growing an agent's real estate business to initiate opportunities for a growing sales funnel. The features included in the standard plans support the process of growing an agent's exclusive listing portfolio. They help the agent focus on setting up as many listing appointments as possible. There are multiple add-ons that can be added to plans to provide additional insights as you begin your conversations with prospective leads.
General Features
We've identified REDX's top seven features:
Power dialer
Phone scripts
Verified leads
Vortex
Mail merge
Live support
Podcasts
The features included in REDX's platform are tools that help agents engage with prospective clients resulting in exclusive listings and closed real estate deals. Its power dialer minimizes the hours needed to prospect by performing the dialing on your behalf, and phone scripts help tailor calls specific to the lead source. Verified leads ensure the contact information in the Vortex system is valid, and agents can feel confident while prospecting.
Power Dialer
Cold calling is a skill that is developed over time for most real estate agents. If cold calling is combined with quality leads, the efficiency rates are 18% greater than an appointment or in-person meeting. With that being said, taking the verified leads from REDX coupled with the power dialer, you're set up for successful prospecting to increase business. There are plenty of real estate lead sources that provide contact information. However, many don't also assist with dialing the phone numbers for you.
Agents have the option of adding on the multi-line dialer that dials up to three (3) phone numbers at a time to complete your dialing faster and get someone on the phone faster. It also comes with the ability to upload voicemails for leads who don't pick up, leaving an impression for the next time you dial.
---
Phone Scripts
Phone scripts are helpful to new agents who are just getting comfortable prospecting over the phone. They also provide conversation ideas for experienced agents. Agents want to make sure they sound natural on the phone without reading directly from the script, but REDX's scripts provide some format to how the phone calls should flow.
Being able to successfully pitch on the phone will determine an agent's success to obtain and develop new business. REDX scripts help you feel confident in your sales abilities and show the lead you've prepared for the conversation. While prospecting, scripts add value to the conversation and are able to steer it in your favor.
---
Verified Leads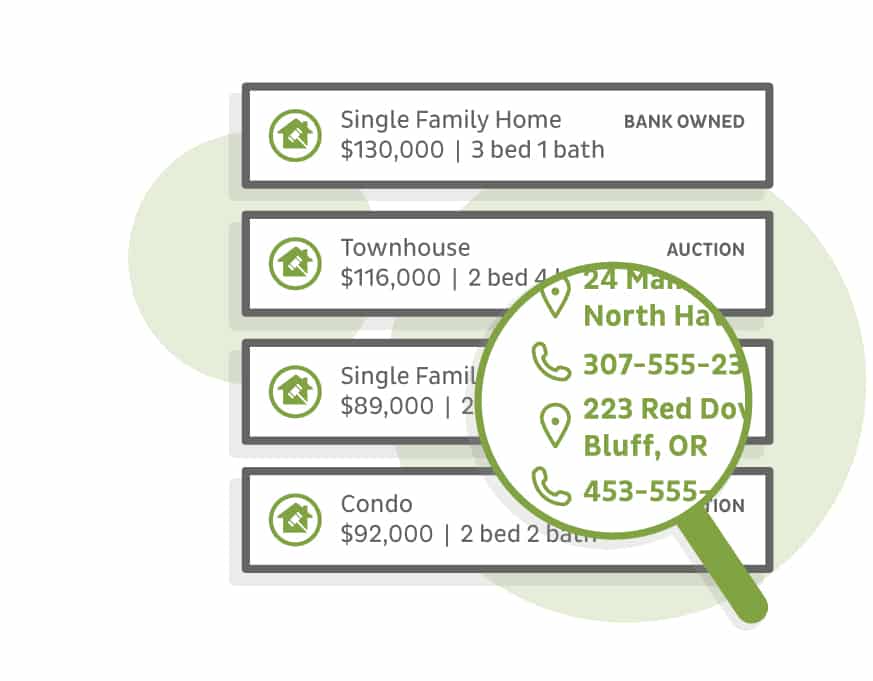 Agents are more effective when being connected with the right contacts. Verified leads can reduce frustration and extra time spent connecting with unqualified leads. Before a lead is added to Vortex, REDX will verify that the contact is not on the DNC registry or their properties have not already been relisted. With verified leads, agents can focus on qualifying the lead and pitching for listing appointments.
---
Vortex Lead Management
The Vortex lead management platform allows agents to manage all REDX leads in one platform. Agents have access to lead contact information along with the ability to view lead status in their sales pipeline. The power dialer add-on integrates directly with Vortex to give agents the ability to filter their leads and dial all at once. Agents may also take notes directly into the platform for future reference.
Having a place to store all leads will help agents focus their time and efforts on prospecting without combing through emails or manually written notes. Because you can document your interactions with clients while on the phone, it helps with client retention and consistent communication in follow-up conversations.
---
Mail Merge
The mail merge feature included in Vortex is a simple way to follow up phone prospecting by sending physical mail to farm your desired area. Real estate farming will identify you as the go-to agent within the neighborhood. You're able to provide valuable information tailored to the lead source provided by the leads subscriptions.
Within Vortex, agents can select which lead subscription contacts they would like to mail merge. Then they can export that contact onto pre-made templates to merge in contact information for personalized letters or mailing labels. The process of farming plus phone calls can support an agent's business development efforts by keeping your information top of mind for prospective clients.
---
Live Support
Since REDX's platform is geared towards individual agents, having the live support feature is key to making sure you're maximizing the platform. It's also extremely helpful to have multiple support options for agents who are not the most technologically savvy.
You can easily contact live support right in Vortex with three contact options. The Walkme option can walk agents through the most commonly asked questions. A live online chat will connect you to an online representative for specific questions, and there is phone support to connect to a live representative. The phone support hours are Monday to Friday, 8:00 AM to 8:00 PM Eastern.
---
Podcasts
To supplement the training provided by your brokerages, available podcasts are present to discuss the REDX platform functions. They also dive into topics, helping real estate agents succeed. Those topics are bundled into sections, such as business growth, new agent success, FSBO success, and prospecting strategy.
The podcasts also feature successful real estate agents, coaches, and entrepreneurs from around the country. Some of the most successful business people are those who believe in continued and ongoing education. These podcasts help agents channel their entrepreneurial skills to be successful in their practice.
---
Ease of Use
REDX's platform is simple to use and has an intuitive interface. A provided lead manager is integrated automatically with the available lead sources to easily see your leads all in one place and allows agents to dial phone numbers directly within the platform.
Leads are also separated by source so that phone conversations can be tailored accordingly. However, for agents with multiple lead sources outside of REDX, there's no integration of outside leads, so you'll also need an additional CRM. Vortex also has limited marketing automation to prospect for business outside of phone dialing.
REDX Alternatives
Best for: Tech-savvy agents and teams who prefer a real estate website to drive leads

Best for: Agents who want to purchase leads using Pay-per-click advertising for lead generation

Best for: Individual agents or teams that want an affordable CRM option for lead management

Starting price: $44.95 per month

Starting price: $249 per month

Starting price: Free

Key features:

Social media tools
Listing syndication
Agent landing pages

Key features:

Exclusive Leads
CRM included
Buyer and seller leads

Key features:

Detailed reports on contacts
Free marketing and sales dashboards
Team performance insights
What Users Think of REDX
Although REDX reviews, customers of REDX complimented the support received even when needing to call multiple times a day. Customer support always made sure agents felt like they were set up to succeed. Many REDX reviews stated they were long-time customers, even without a long-term contract requirement. One customer mentioned the expired leads were sent quickly after they expired from the MLS.
A few clients highlighted the fact that some phone numbers were incorrect. One customer said the platform wasn't affordable, and the quarterly contract signed them up for auto-renew with difficult cancelation. If customers are looking for an affordable CRM, perhaps HubSpot is a better alternative. However, HubSpot doesn't have lead generation sources integrated into it.
Bottom Line
REDX is an effective lead generation platform with an easy-to-use lead management system, helping agents prospect for new listings. Verified leads increase agents' confidence when connected with qualified leads, and the phone dialer ensures agents are consistently setting up listing meetings to convert leads to seller clients. Additionally, the ability to choose lead subscriptions without a standard plan makes the platform an affordable option to supplement other prospecting practices.