Many ecommerce businesses use a fulfillment warehouse to handle inventory, order processing, and shipping tasks. We reviewed top fulfillment warehouse operations and uncovered 7 that go the extra mile to meet small business needs. Read on for our review of these fulfillment warehouse options as well as our top recommendations.
7 Top-Rated Fulfillment Warehouses – An Overview
| Warehouse Provider | Who is it best suited for? |
| --- | --- |
| ShipBob | Small ecommerce companies selling under 1000 unique skus & crowdfunding batch fulfillment |
| FulfillmentCompanies.net | Businesses needing a custom-tailored solution to match specific order volume, shipping, handling, or budget needs |
| FedEx Fulfillment | Growing multichannel ecommerce companies and international sellers |
| Red Stag | Businesses that ship high-value, oversized or heavy products or items needing light assembly |
| Ships-a-Lot | High-volume Shopify sellers, crowdfunding campaigns & businesses with a large number of unique skus |
| Fulfillment by Amazon (FBA) | Businesses that primarily sell on Amazon |
| Whitebox | Manufacturers selling via Amazon, eBay and their own website |
How We Evaluated & Selected the Best Fulfillment Warehouse for 2018
Fulfillment warehouses offer a variety of services and the best fulfillment warehouse for one business isn't necessarily right for another. But there are common factors that all businesses should look for when vetting prospective fulfillment partners. These include:
Meeting a range of shipping needs and budgets
Secure and accurate inventory management
Same-day or 24-hour turnaround on orders
Integrating with a wide variety of online selling platforms
No long-term or locked-in contracts or commitments
No hefty onboarding or setup fees
Transparent fees and straightforward billing
Along with these factors, added services like crowdfunding batch shipping, startup support, and custom packaging expertise are useful for certain businesses. And other benefits, such as nationwide warehousing, international sales support, or managing online product listings are what tip the scales for some companies.
All 7 of the options we reviewed offer the expected fulfillment warehouse services such as secure storage, accurate pick-and-pack services, and discounted shipping. Plus each offers something extra that answers specific selling and order fulfillment needs. Read on to learn more about each of our best fulfillment warehouse picks for 2018.
Best Fulfillment Warehouse for Small Businesses, Startups & Crowdfunding Fulfillment: ShipBob

ShipBob is our pick for the best fulfillment warehouse for small businesses, startups, and crowdfunding fulfillment because of their quick onboarding, simple fee structure, low fulfillment fees, and network of nationwide warehouses.
ShipBob was founded by small ecommerce business owners who were unhappy with the fulfillment services they received. They developed a system that worked for them, then switched course to provide flexible fulfillment solutions at fair prices to other ecommerce companies. ShipBob's hands-on experience is apparent in their overall ecommerce expertise and no-surprises approach to fulfillment. This makes them a great partner for startups and small businesses.
What ShipBob Can Do For You
ShipBob provides a range of fulfillment services covering inventory, order picking, kitting, shipping, and returns management for ecommerce sellers. Plus they offer budget-friendly batch shipping services for product launches, promotional programs, and crowdfunding rewards. These services are bolstered by their nationwide warehouse network that puts your products within a 1-3 day delivery time to most US addresses.
Even though ShipBob provides top-tier services, their account minimum of 100 orders per month is very accessible for low-volume sellers. Even if your volume isn't there yet, don't hesitate to call. ShipBob is happy to discuss fulfillment needs for startups and growing businesses.
In fact, personal service is something that ShipBob takes very seriously, and not just at the account setup stage. They position themselves as your business partner rather than a service supplier. In that role, they constantly monitor every facet of their fulfillment operation to resolve inefficiencies and reduce your costs. They even have the expertise to help you expand into international shipping when you're ready.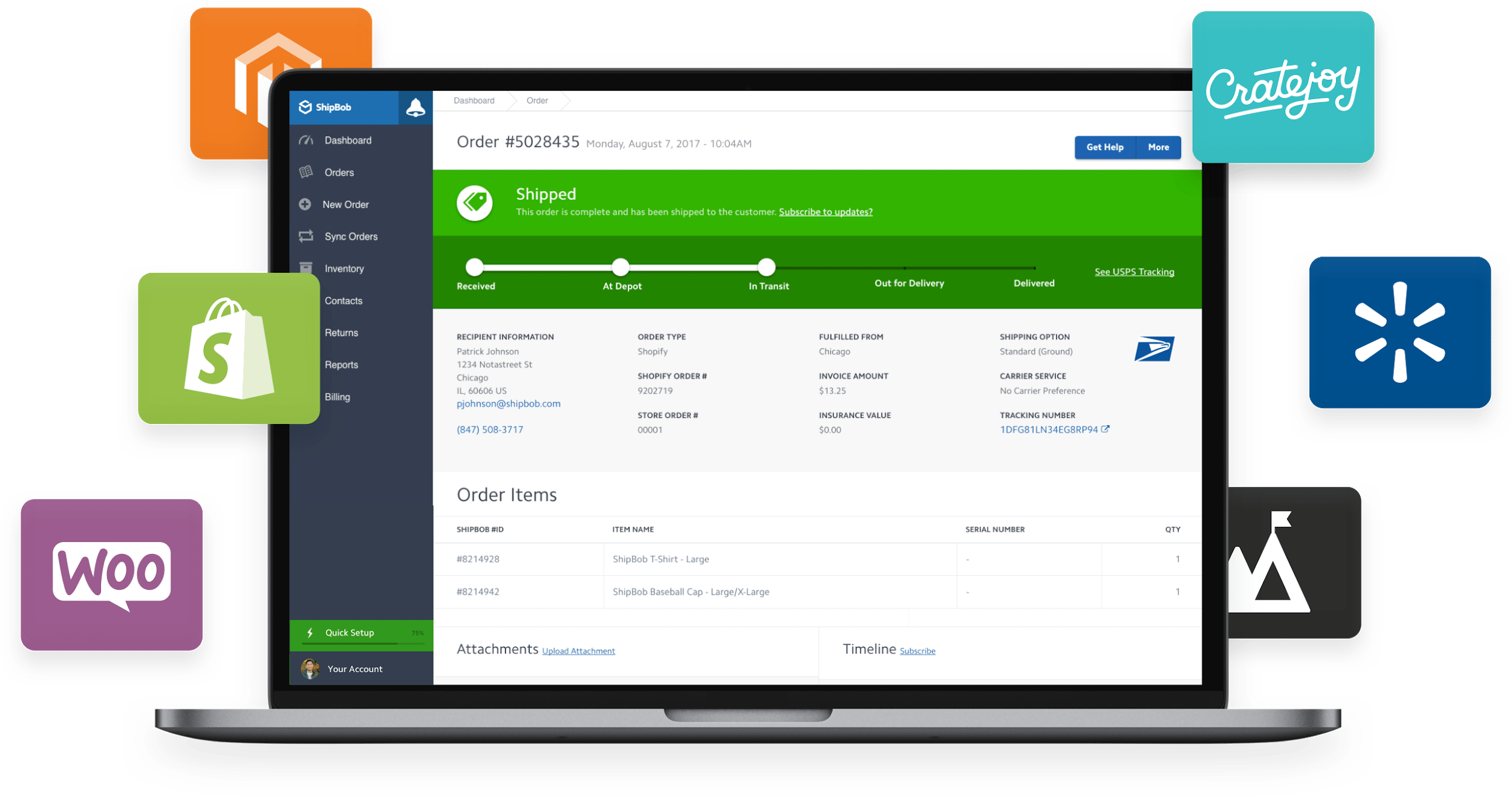 ShipBob directly integrates with top ecommerce selling platforms and seller marketplaces like Amazon, Walmart, and eBay. As long as your ecommerce platform and chosen marketplaces connect to theirs through standard integrations or API, there are no onboarding or setup fees. ShipBob also onboards your program quickly. Typical accounts can be up and shipping in as little as a week, or as fast as you can get your inventory to them.
What ShipBob's Fulfillment Warehouse Services Cost
| Service | Cost |
| --- | --- |
| Stock storage | $5/bin; $40/pallet - up to 2 skus per pallet |
| Stock shipment receiving | $35/shipment |
| Fulfillment fees | Pick, pack, packaging & shipping costs combine in one customized fee |
| Startup & onboarding | Free |
| Get a free quote | Get a quote from ShipBob for your fulfillment needs here. |
What's Missing from ShipBob's Fulfillment Services
Low storage fees are about the only thing you don't get with ShipBob. In a comparison of several providers, ShipBob's storage fees tend toward the high side. If you have a large number of items to stock over time, ShipBob may not be the best choice for your business.
Also, ShipBob isn't an Amazon Prime-approved seller. If you're an Amazon seller and want your products to be Prime-eligible, you'll need to use Fulfillment by Amazon (FBA) or an FBA fulfillment partner like Whitebox.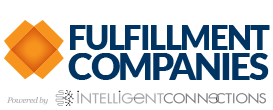 FulfillmentCompanies.net is the top free fulfillment warehouse matchmaking service on the market. If none of the 7 fulfillment warehouse solutions listed in this guide jump out as a ready answer to your needs, FulfillmentCompanies.net can help. They are a team of fulfillment professionals who review your specific stock storage, order fulfillment, shipping, and budget needs. Then they match you to prescreened fulfillment warehouses geared to meet your specific requirements.
What FulfillmentCompanies.net Can Do for You
FulfillmentCompanies.net constantly reviews the service offerings and fee structures of more than 500 individual fulfillment warehouse solutions, large and small. They assess your needs and match you to appropriate potential fulfillment warehouse partners. Since their experts understand the many factors that make up a successful logistics partnership: warehouse locations, total price, shipping specialties, and account services, their matches are well-aligned with your business goals.
What FulfillmentCompanies.net Costs
| Service | Cost |
| --- | --- |
| Match your needs to prescreened fulfillment candidates | Free. Start the process here |
It costs you nothing to work with FulfillmentCompanies.net. It takes just a few minutes to
submit a request
for your customized fulfillment warehouse quotes. Once reviewed, they will identify fulfillment warehouses that best fit your needs and connect you with them.
There's no downside to using FulfillmentCompanies.net. It's free and takes very little time to submit a request for quotes. Plus, the process makes you take a complete assessment of your fulfillment needs and goals. This exercise helps you make the right fulfillment decision whether you use one of their recommended providers or not.
Visit FulfillmentCompanies.net
Best Fulfillment Warehouse for Multichannel Sellers & Global Shippers: FedEx Fulfillment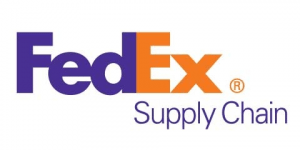 If you're serious about seamless logistics or global selling, FedEx Fulfillment is one to consider. FedEx Fulfillment connects a full array of FedEx logistics functions, including fulfillment and warehousing, inbound freight, outbound delivery services, and even global shipping. Best of all FedEx Fulfillment makes this enterprise-level logistics platform available to small and startup ecommerce sellers.
What FedEx Fulfillment Can Do for You
FedEx Fulfillment is a newcomer to the small-business fulfillment warehouse scene, but it's long been in the making. And why not? With global distribution and delivery reach in 220 countries, FedEx already solves many top global ecommerce order delivery and supply chain challenges. So in 2015, they purchased the logistics firm Genco, which added 130 North American warehouse and distribution facilities to their mix. They also launched a management system that neatly connects to top platforms including Shopify and Magento, specifically to service small and mid-sized ecommerce sellers. So in early 2017, FedEx Fulfillment launched.
With these many components in place, FedEx Fulfillment is set to stock, pack, and ship all types of products for ecommerce businesses small and large. Perhaps they're the right solution for you.
One great benefit to the FedEx Fulfillment option is how it can neatly tie your inbound stock shipments, order fulfillment, delivery needs, and returns management under one integrated management system. Another major plus is FedEx's global services reach. FedEx handles shipping within 220 countries, and FedEx Cross-Border global ecommerce services integrate with FedEx Fulfillment to handle returns, provides secure international checkout, package tracking, and much more.
What FedEx Fulfillment Costs
| Service | Cost |
| --- | --- |
| Storage, fulfillment & account setup fees | Quoted per account |
| Shipping | Best rate & method from multiple carriers |
| Get a free quote | Get a quote for FedEx Fulfillment warehouse services |
Currently, FedEx Fulfillment does not publish any pricing, but it costs you nothing to contact them, discuss your fulfillment needs, and get a quote custom-tailored to your needs. FedEx designed its fulfillment offering specifically for low- and medium-volume online sellers, and several small and startups brands have already moved to FedEx Fulfillment. FedEx Fulfillment designs every program to match your needs, from basic pick, pack, and ship functions all the way through custom order kitting for branded unboxing programs.
What's Missing from FedEx Fulfillment
Up-front pricing is something we'd like to see from FedEx Fulfillment. Hopefully, as they roll the program out, they'll have some sort of published fee structure for quick comparisons. Other than that, FedEx Fulfillment's ability to leverage all FedEx services, from delivery to cross-border ecommerce to supply chain services, makes it a good option for growing and globally focused sellers.
Best Fulfillment Warehouse for High-Ticket & Special Shipping Needs: Red Stag Fulfillment

If you sell high-ticket items, oversized goods, heavy products, or even items that require light assembly prior to shipping, Red Stag Fulfillment caters to you. They are less concerned with high volume sellers and instead cater to sellers needing an array of special services. They provide some of the lowest shipping rates in the industry if you sell heavy or oversized goods. And heir guaranteed secure storage-through-shipping process is ideal for sellers of high-value items.
What Red Stag Fulfillment Can Do for You
Red Stag Fulfillment is adept at packing fragile, oversized, or heavy goods to ensure safe transit, and even has a video tracking system that follows each order's inventory through fulfillment process. This is a great security feature that ensures that stock is accounted for and orders are packed correctly. It's especially helpful if there's ever a question of order accuracy upon delivery. And if errors are found? Red Stag Fulfillment guarantees their order accuracy with a $50 payout if an error occurs.
If you ship large or heavyweight items, in particular, Red Stag Fulfillment's fulfillment warehouse is definitely worth considering. They negotiate deep discounts with FedEx for shipping heavy and oversized goods and pass this savings on to their clients. Plus, they operate two US warehouses, which lowers both your delivery times and shipping costs to most destinations.
Like our other small business fulfillment warehouse picks, Red Stag Fulfillment's onboarding process is quick and easy. They readily integrate with top ecommerce platforms, and most others via API connections. Red Stag Fulfillment typically can get your account set up and your products shipping within a one to two weeks. Like ShipBob and Ships-a-Lot, Red Stag Fulfillment has no onboarding fees and no long-term contracts. Accounts are managed on a rolling 30-day agreement.
What Red Stag Fulfillment Costs
| Service | Cost |
| --- | --- |
| Stock storage | $1.25/bin to $15/pallet |
| Stock shipment receiving | $13.25/shipment |
| Fulfillment fees, pick & pack | $2.55 1st item + 30¢ per additional item |
| Shipping | Discounted rates |
| Startup & onboarding | Free |
| Get a free quote | Get a quote for your fulfillment warehouse needs here. |
What's Missing from Red Stag Fulfillment
It's per-item pick and pack fees can get pricey if your orders tend to have many individual SKUs, or if you sell things liked mixed-color sets or build-your-own groupings of unique items. And they're not focused on batch shipping. Try ShipBob or Ships-a-Lot for your batch fulfillment needs. Other than that, Red Stag Fulfillment provides a great value for its target clientele.
Best Fulfillment Warehouse for High-Volume Sellers & Large Inventories: Ships-a-Lot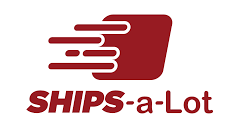 Ships-a-Lot is a top fulfillment warehouse for high-volume small ecommerce store and crowdfunding fulfillment, with a special nod to Shopify stores. A certified Shopify Partner, Ships-a-Lot integrates beautifully with every aspect of Shopify's powerful ecommerce platform. In fact, nearly 90% of Ships-a-Lot's fulfillment clients are Shopify stores. Since the founders began as Shopify sellers, it's no wonder they service this niche so well.
What Ships-a-Lot Can Do for You
Ships-a-Lot offers core fulfillment warehouse services including secure stocking, guaranteed accurate pick & pack, kitting, and discounted shipping. But if you sell in volume and primarily ship via USPS, Ships-a-Lot's flat-rate storage fees, and low USPS rates and can save you serious money.
Ships-a-Lot charges a flat fee of $35/month to store your goods, regardless of quantity, which handily beats other contenders. Send in one pallet containing inventory for one item, or 10 pallets containing inventory for 100 items, you pay just $35/month. Plus, there's no charge for receiving product shipments. Ships-a-Lot also passes on their very low negotiated USPS rates to customers, and even have an online USPS rate calculator so you can quickly compare your costs to theirs:
Ships-a-Lot operates one centrally-located warehouse, and it runs 24/7, so orders reach most of the nation's population within 1-3 days. Another plus that Ships-a-Lot offers is a guarantee of inventory and order accuracy and 24-hour order turnaround times. If any performance promise is missed, they pay you $20 per occurrence.
Since Ship-a-Lot's founders got their ecommerce start on Shopify and know how to make the Shopify platform sing. But they also integrate seamlessly with top ecommerce platforms using plug & play integrations.
What Ships-a-Lot Fulfillment Warehouse Services Cost
| Service | Cost |
| --- | --- |
| Stock storage | Flat fee $35/mo. for unlimited products |
| Stock shipment receiving | Free |
| Fulfillment fees | Pick, pack & packaging combine in one customized fee |
| Shipping | Lowest discounted rate |
| Startup & onboarding | Free |
| Get a free quote | Get a quote from Ships-a-Lot for your fulfillment needs here. |
Like ShipBob, Ships-a-Lot customizes your pick and pack fulfillment fees based on the items being shipped and order volume. But unlike ShipBob, shipping charges aren't rolled into fulfillment costs. Shipping is billed separately and they pass the
lowest discounted carrier rates
on to you. This can be quite a savings compared to the rates you'd receive as a small shipper
handling fulfillment in-house
.
What's Missing from Ships-a-Lot
Unlike ShipBob, Ships-a-Lot doesn't operate several warehouses nationwide. So you don't get the fastest-possible delivery times compared to providers operating multiple warehouses. Also, Ships-a-Lot is more focused on the volume seller. If you sell under 250 orders per month and your stock doesn't rotate fast, they might not be the right partner for you.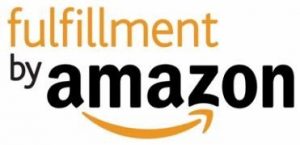 For Amazon sellers, using FBA as your fulfillment warehouse is almost a no-brainer because of the many benefits both you and your buyers will enjoy. For most sellers, offering Prime 2-Day Shipping to Amazon's vast buying audience is the top reason to use FBA. But Amazon's Free Shipping offers, practically hands-free order management, and the Amazon trust factor all come into play when considering FBA, too.
What FBA Can Do for You
If you sell on Amazon, seriously consider using FBA. It's hands-down the easiest way to sell and fulfill Amazon orders, plus it puts the sales-driving Prime logo on your products. Here's a quick look at how it works:
If you don't sell on Amazon, another fulfillment warehouse solution will likely be a simpler and less expensive choice. If you're a multichannel seller that sells on Amazon and through your own website or other sales channels, consider using both, since Amazon FBA also has a multichannel seller fulfillment function.
What Fulfillment by Amazon (FBA) Costs
Service
Cost
Stock storage
$1.15 - $2.35/mo. per cubic foot
Stock shipment receiving
Free
Fulfillment fees:
Pick, Pack & Ship
Based on item size:
Standard: $2.29 & up
Oversize: $6.69 & up
Amazon Seller fees
15% of the item's sale price, on average
Amazon account fees
$39.99/mo.
See FBA program pricing
Learn how FBA works and see all costs
Depending on what you store and ship, FBA's fulfillment fees can be quite competitive and even inexpensive when compared to other fulfillment options. However, your Amazon Seller Fees, which average around 15% of the sale price plus your monthly account fee of $39.99, can make FBA seem costly. But if you sell on Amazon, you'll pay these fees regardless of your fulfillment solution. So it's best to leave the seller fees out of your fulfillment warehouse cost comparisons.
What's Missing from Fulfillment by Amazon (FBA)
Turnkey simplicity is what you don't with FBA. Yes, Amazon takes care of the stocking, packing, and shipping of your products. But, it's also the most self-directed of any fulfillment warehouse solution on the market. You have to manage your FBA account, properly prep your inbound shipments, and keep a close eye on your storage and fulfillment costs.
Amazon is not perfect and you'll face overcharges if you're not diligent. Several Amazon seller tools can help you manage FBA costs and activities. But if you'd rather outsource the day-to-day oversight of your FBA program, Whitebox has the answer.
Best Fulfillment Warehouse for Manufacturers Selling on Amazon: Whitebox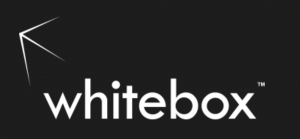 Whitebox is your turnkey solution for selling on Amazon, eBay, and your own website. You send them your products and they take it from there. It's that hands-off. As a total solution, Whitebox can be pricey. It's really best for businesses that manufacture their own goods and sell for a healthy markup. But if you want to sell on Amazon and managing FBA isn't for you, Whitebox has you covered.
What Whitebox Can Do for Your Business
Whitebox leverages Amazon's FBA system to sell your goods on Amazon, eBay, and your own website, and they manage every detail. The biggest advantage for small manufacturers is that Whitebox handles of all of your sales-side logistics. They photograph and list your products on Amazon and eBay to attract the most sales possible. Plus they'll add and maintain product listings on your own branded website as well. They'll even build it for you if you don't have an ecommerce site yet.
All you do is send them your products and they take it from there. Whitebox gets your products prepped and shipped into FBA following Amazon's strict packaging guidelines. Plus they track your sales on all channels and handle all of your customer service needs, including returns.
What Whitebox Fulfillment Warehouse Services Cost
Service
Cost
Stock storage
FBA rates -- $1.15 - $2.35/mo. per cubic foot
Stock shipment receiving
Free
Fulfillment fees: Pick, Pack & Ship
FBA rates -- based on item size:
Standard: $2.29 & up
Oversize: $6.69 & up
Onboarding
$3000 for up to 10 items processed & listed on Amazon, eBay & your website
Onboard additional Items
$60 - $150 each depending on photography needs. Large onboarding projects are via quote.
Account fees
10% of your product sales revenues ($250/month minimum fee)
Clearly, Whitebox is not the cheapest fulfillment warehouse solution on the market. They charge a $3000 onboarding fee, plus take a 10% cut of your online sales. But for that, they research product keywords, oversee FBA logistics, photograph your items, and create sales-driving product listings on Amazon, eBay, and your own website. And remember, they also handle all of your ongoing customer service needs.
If you're curious if Whitebox is right for your goods, check on their quick-quote system. It takes the product information you enter and figures your expected fulfillment costs and forecasted profit for any item:
It's best to compare Whitebox's costs to what it would take to hire employees to handle product listings, service consumer customers, and ship all of your orders. That's usually several dedicated staffers. Compared to added payroll costs and management time, Whitebox gives you a lot for your money.
What's Missing from Whitebox's 3PL Services List
Whitebox delivers a turnkey consumer direct sales package for product manufacturers. But if you also sell goods wholesale to retail resellers, Whitebox can't help with this. You'll need to manage your own wholesale inventory, orders, and freight shipments yourself or via a distribution 3PL service.
The Bottom Line
Ecommerce and crowdfunding order fulfillment is, in many ways, a very personal thing for the small business owner. Your company is unique and oftentimes so are your stock management and order fulfillment needs. But now more than ever, outsourcing these tasks to a professional order fulfillment warehouse makes sense, even for small sellers.
There are many options available to you and we covered 7 top-rated companies that fill a range of small business needs. If none of these is the right fit, visit FulfillmentCompanies.net. Their seasoned pros have the know-how to match your needs with reputable fulfillment warehouse partners that can do the job. In fact, even if one of the above seems a great match, you might see what FulfillmentCompanies.net comes up with, too. That way, you'll know you did all your homework when you make your fulfillment choice.
How do you handle your business's order fulfillment and overall logistics? Do you handle it in-house or use a fulfillment warehouse for the heavy lifting? We'd love to hear your experiences and insights in the comments below.