Cash registers are essentially high-performing calculators with attached cash drawers used to process sales transactions. Point-of-sale (POS) systems are a full-featured combination of hardware and software that can process transactions as well as perform a variety of other functions from employee time tracking to real-time inventory management.
If you're trying to decide which is best for your business, our experts recommend:
POS systems for most small businesses
Cash registers for cash-only businesses that don't need reporting
Both POS systems and cash registers can perform sales checkouts, which are at the heart of commerce. Cash registers can do simple tax calculations and might be able to generate very basic reports, but POS systems can do both of these more effectively and also offer numerous other features.
POS System vs Cash Registers: Overview and Pros & Cons
|   | POS System | Cash Register |
| --- | --- | --- |
| Example of Hardware | ($799) | ($667.44) |
| Monthly Software Fees | | None |
| Card Payment Processing | Integrated | Usually separate hardware |
| Payment Types Accepted | Cash, ACH, gift cards, online payments, contactless | Cash |
| Customer Service | Phone, email, live chat, and online knowledge bases (some with 24/7 availability) | |
| Best Options | | |
PROS

CONS

Most have 24/7 customer support including phone and online chat
Typically has monthly software fees
Highly customizable options and industry-specific systems exist
Full POS kits can have a higher upfront cost than an electronic cash register
Accepts multiple payment types
Some require specialized installation or onboarding
User-friendly and easy to update
Some require internet access to work
Can network multiple terminals together for centralized and updated selling, tracking, and reporting
Some require a contract of at least 1 year
POS security features include robust reporting and data encryption
Futureproof; constantly updating to match current customer behavior
PROS

CONS

Does not need internet, ethernet, or phone line access to work
Few manufacturers remain active
Receipt printer and cash drawer are built in
Accepting credit, debit, and mobile wallet payments requires separate accounts and card readers
No monthly software fees
Limited customer support
Can have a lower upfront cost
Running reports clears data from register; you cannot create filtered or custom reports
No service contracts required
Few security measures to reduce theft
Correcting mis-rings and errors is tedious
Typically cannot be networked together; little or no access to cloud features and benefits
Why POS Systems Are the Best Choice
Payment trends research, along with our real-world retail and restaurant experience, indicates that contactless, mobile wallet, online, and buy now, pay later (BNPL) payments are rapidly increasing. POS systems can let businesses accept these payment methods while cash registers struggle to keep up—so much so that major electronics companies have stopped manufacturing cash registers altogether.
By contrast, the POS systems market is growing every year, with an estimated compound annual growth rate (CAGR) of 10.8% from 2023 to 2030. This reflects growing consumer demand for digital payments and personalization. The future of small business transactions is definitely POS.
We'll go into all the ins and outs below, but if you want to save time, the short answer is that a POS is the better choice for small businesses in almost every case.
If you want to dive right into finding the best POS for your business, see our specialized guides to various POS types:
Why You Can Trust Us
This article also features the expertise of our retail and restaurant experts Mary King and Meaghan Brophy. In addition to a combined two decades of real-world small business management experience, they each have several years' experience evaluating POS and cash registers for a variety of small business types.
Pricing: Better Value With POS Systems
Twenty years ago, there was a huge price difference between cash registers and POS systems, because POS from that era required local networking with on-site servers.
But in 2023, most POS systems operate at least partially via Wi-Fi, Bluetooth, or LTE signals, and you can self-install them using commonly available hardware like iPads and smartphones.
Many popular POS brands—like Square and Toast, for example—offer free baseline software subscriptions. And, many POS systems operate on hardware you already own, like smartphones and tablets. Others have free or low-cost hardware options equal to or lesser than the cost of an electronic cash register.
So small businesses no longer need to sacrifice functionality to get the best price.
Cash Register vs POS System: Pricing Comparison
 

POS System

Cash Register

Hardware Pricing

$0–$3,000+ (for full hardware kits with multiple accessories)

$170–$1,700

Monthly Software Pricing

$0–$300

None

Card Payment Processing

Usually between 2% and 3.5% + 10 to 30 cents

 

Varies by system;

most include built-in processing, some support multiple processors

Varies by processor;

you'll need to find your own
For a comparable price, you get dozens more features with a POS—including advanced sales reports, inventory management, employee management, and marketing features. Learn more about POS system costs.
Features: POS Systems Have Better, More Flexible Features
A cash register and a POS system are miles apart in terms of features. Cash registers are like trains; they run really well if you keep them on their predetermined track. A POS is like a car that goes exactly where you want to go, can turn on a dime, and is nimble enough to change directions if your plans change.
Cash registers are designed to handle cash transactions, and they do that efficiently. Doing anything else—correcting mis-rings, generating reports, running credit cards—can take a lot more time and extra steps.
POS System vs Cash Register: Feature Comparison
 

POS System

Cash Register

Baseline features

Integrated card and digital payments
Multiple tax tracking
Sales tracking and reporting
Unlimited inventory items
Unlimited employee log-ins
Low stock alerts
Auto-generated barcode labels
Discounting
Employee and customer management
Customizable user permissions
Labor reporting
Cloud or hybrid system allows real-time automatic updating and greater functionality

Cash transactions
Tax calculations
300–10,000 inventory items
5–25 Employee logins
Discounting
Journal recording of daily transactions

Advanced features

Granular inventory tracking
Marketing and loyalty programs
Online selling and ordering
Vendor management and purchase ordering
Delivery
Advanced reports and analytics
Age verification prompts
EBT payments

Basic reports
Card payments (via peripheral card reader)
EBT payments
Barcode scanning (may require external attachment)
Scale integration
PLU lookup
25+ employee log-ins
10,000–100,000 inventory items
With a POS, you can manage digital payments as quickly as cash payments and pull detailed transaction reports in a matter of seconds. You can add employees with custom permissions in minutes. Most importantly, adding new functions is as simple as adding a new integration or upgrading your software subscription.
Cash registers simply cannot offer this degree of flexibility. And they cannot offer nearly as many features, or the same level of security as a POS system. You can see more head-to-head features comparisons in the sections below.
Sales Tracking & Reporting
Cash registers can offer basic daily sales totals, and some can provide reporting by departments if you configure that setting. However, basic cash registers don't give very robust sales or tax totals, nor do they have a way to deduct inventory automatically as it sells. You'll need to track inventory and business financials manually using spreadsheets or notebooks.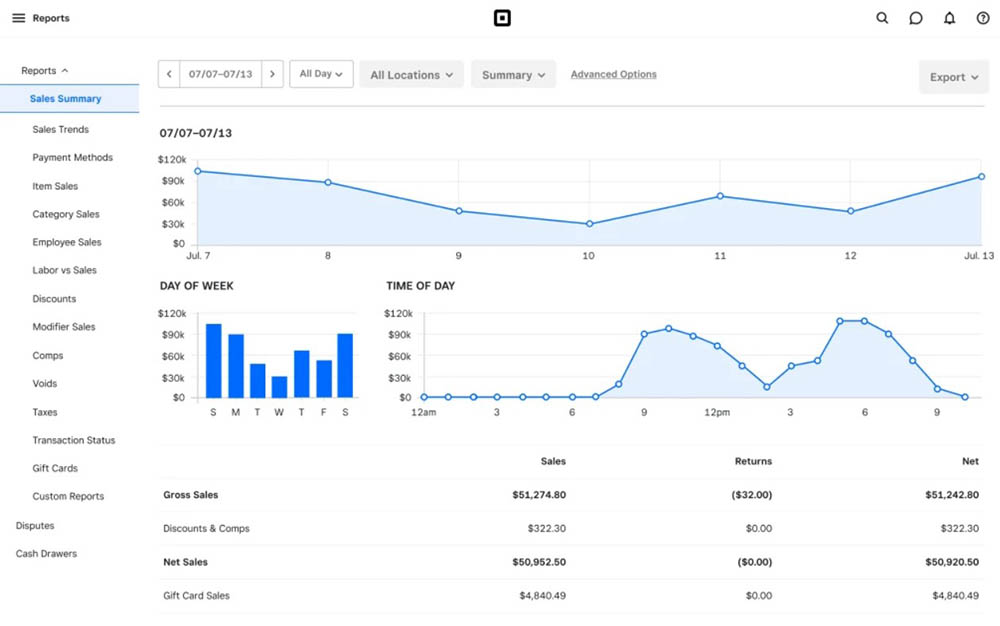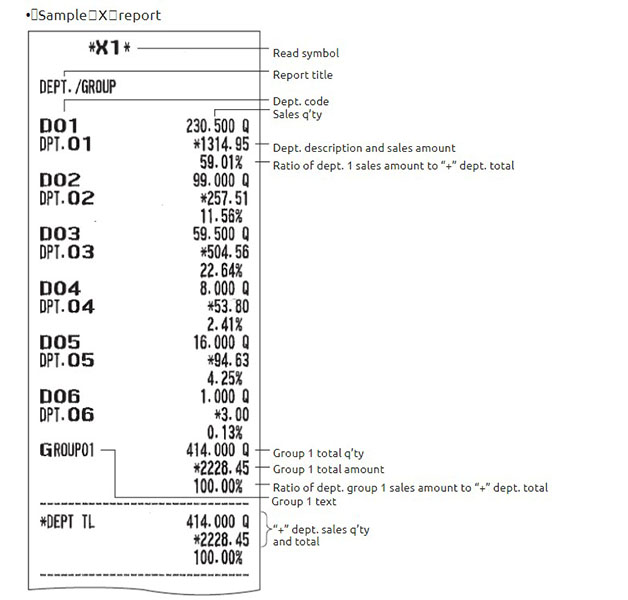 A POS system can run reports on dozens of data points. Square POS, for example, can offer you sales reports by any period—detailing your sales by product category, payment type, customer type, and employee. Square POS even includes a reporting dashboard that you can customize to display your key metrics at a glance. You can also access key metrics, such as gross sales, sales count, and refunds, from the Square app.
Business Management Tools
A cash register is a simple solution that focuses mostly on cash management and sales tracking. It doesn't include features for back-end management, such as inventory or purchasing management. You can assign employees sign-on codes to track sales by employee, but usually there are no time-tracking or payroll features.
Some of the higher-end cash registers let you customize receipts, so you can add a thank-you note to the bottom of each receipt. This also gives you the chance to offer a coupon or discount. You can't track customers or implement a loyalty program through a basic cash register, though.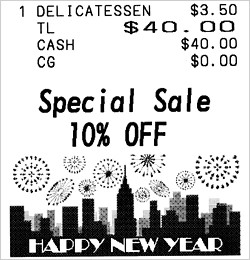 The software that runs a POS system is much more robust and usually includes numerous features to help you manage the back end of your retail shop or restaurant. Integrated inventory can help you track your stock—with each sale, your POS system updates the inventory, so you always know what you have on hand.
Many POS systems let you set up employee logins that track sales and employee hours. Some offer payroll and shift scheduling features. Plus, several POS systems have customer relationship management (CRM) features, making it much easier to keep in touch with customers and clients through email marketing campaigns or loyalty programs.
Integrations
POS systems come with numerous options for integrations. POS integrations are software tools that you can add to your POS system to fulfill any additional functions you want.
For example, a brick-and-mortar retail store that wants to begin selling online can get a POS integration that provides an online store builder—some POS systems will even offer this natively. Or, a growing restaurant that wants more detailed inventory management (for tracking specific ingredients) can integrate third-party software.
With the right system, installing these integrations can be as easy as installing the POS system itself, and can usually be done directly from the POS dashboard. While some integrations may require a monthly fee, not all of them do.
In contrast, cash registers don't have anything similar to offer in the sense of improving their functionality by adding features and software tools. The closest that a cash register can get to achieving the same thing is by adding peripheral accessories like barcode scanners and card readers, which you'll need to find and buy separately.
Ease of Use: POS Systems Win
Both cash registers and POS systems are relatively easy to use, but POS systems almost always come with 24/7 customer support and much more detailed installation guidance. Cash registers have manual buttons for entering items or prices, while POS systems typically operate via touch screen. Both are built for use in fast-paced environments, but you'll typically find POS systems are more centralized and intuitive—and thereby faster—to operate.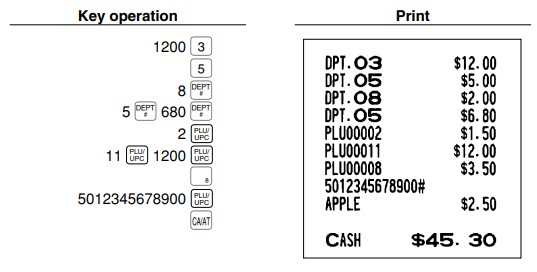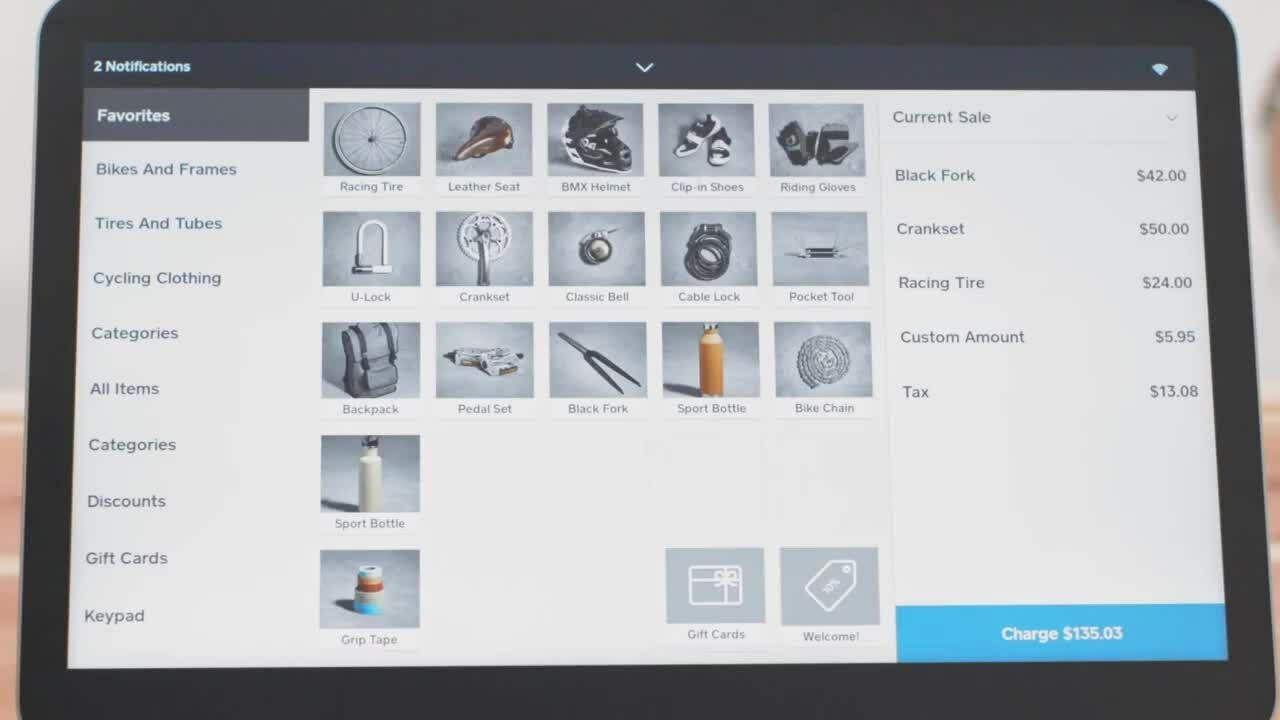 A cash register's functionality is very basic compared to a POS system, so at first it might appear that there are fewer things to learn. However, programming departments, tax values, and receipt layout are not as intuitive as you would get with a POS.
To program your cash register, you'll need to be comfortable reading a manual and following a detailed series of button sequences. Depending on your register brand, you may or may not have access to live customer support.
Because POS systems have many more capabilities, they might appear to have a steeper learning curve than a traditional cash register. But POS touch screens and back-office dashboards are much more user-friendly, and can often be customized to look the way you want.
If you have ever used a smartphone, you can use a modern touch-screen POS. Most POS systems also come with live customer support, community forums, and detailed online knowledge bases to guide you through the setup process.
Cash Register vs POS System: Customer Support
Comparing customer service for cash registers and POS systems is a bit like comparing apples to oranges. One is a piece of hardware and the other is a software program. If a cash register breaks or if you need troubleshooting, then your best bet is to contact the manufacturer (unless your register has been discontinued). With POS systems, your monthly subscription fee typically includes speedy customer service and a designated account representative.
Cash registers can be purchased directly from the manufacturer or a retailer like Staples, Office Depot, and Walmart. Purchasing directly from the manufacturer often offers the best customer service and product warranty.
If you purchase a discontinued Sharp or Casio cash register through a site like eBay or Amazon, you may not be able to receive troubleshooting support. Purchasing a discontinued piece of hardware also means finding replacement parts will be difficult.
POS systems typically have customer service agents available via phone, email, and sometimes live chat on the POS's website. Many POS companies can offer users a dedicated representative and 24/7 support. POS systems also have community forums, white papers, and other guides available.
POS System vs Cash Register Frequently Asked Questions (FAQs)
Cash registers are basic tools that function like robust calculators with secure cash drawers. POS systems include many more functions, and typically have integrated card readers for processing card and digital payments in addition to cash. A POS system also includes advanced reporting, employee and customer management, and real-time inventory tracking for physical and online stores.
---
Some micro-businesses still use cash registers, but their popularity is steadily declining. Competing POS systems are simply much easier to use and less expensive and offer more features. Micro-businesses and solopreneurs can get more functionality from a simple smartphone with an attached card reader, enabling them to accept the card and digital payments that customers prefer to use.
---
To get started with a cash register, you'll need to manually program functions like tax calculations, receipts, and individual items and prices. You'll likely need to follow a manual for button-by-button programming steps. POS systems are designed for ease of use; the system itself will guide you through a quick and painless installation. Various forms of live and online support will be available as well.
---
People tend to use the terms cash register and POS interchangeably. This is not entirely correct, but it's not entirely incorrect either. POS is an acronym for point of sale. The term point of sale has two meanings; it is the location (the "point") in a store where sales are processed. A point-of-sale system—a hardware and software tool that processes sales—is also called, simply, a POS.
So, both cash registers and POS systems appear at the point of sale in a store. But when people use the term "POS," they are generally referring to the hardware and software used to process purchases. A POS is not technically a cash register (it is much more advanced), but with a cash drawer and receipt printer attached, a POS looks a lot like a cash register.
---
Bottom Line
A budget-friendly electronic cash register starts at about $170, and can handle basic retail checkout and payment needs. With the recent development of free POS software that you can operate on hardware you already own, some POS systems can cost even less, with many being completely free. A cash register may be all that some small, cash-only businesses need, but if you want to efficiently run your business with growth-driving data and tools at your fingertips, then a POS system is a must-have. If cost is a concern, look for a free yet feature-rich system like Square.