How to Open a Juice Bar in 11 Steps
To open a juice bar or storefront that serves fresh-squeezed juices and smoothies, you'll need a prime location, savvy business plan, and juicing equipment. Starting costs range between $20,000 – $400,000, and average annual revenue is $100,000 – $600,000. Successful juice bars require hard work, creativity, and a passion for fresh foods.
The most important 11 steps to open a juice bar are:
1. Learn How Juice Bars Work
Before you open a juice bar, you need to learn the ins and outs of how juice bars operate. Juice bars are shops that serve freshly prepared beverages such as cold-pressed or fresh-squeezed juices and fruit smoothies. Other popular menu items include protein shakes, juice shots packed with vitamins, and simple food items like sandwiches and salads.
The best way to learn how juice bars operate is by working for a juice bar. Before starting your own business, consider working for a successful juice shop to see how juices are created and what the day-to-day aspects of running a juice bar look like.
If getting firsthand experience at a juice bar is not an option, you'll have to do market research from the outside. Study successful juice bars in your area including their marketing campaigns and advertising efforts, menu items, peak times, number of employees, and their operating hours.
2. Create a Budget
Budgeting for your future business is going to be more of an educated guess than an exact science. But, it's still important to create some road maps and guidelines to ensure your cash flow remains healthy. Your business likely won't make a profit for months, if not years, after opening, so you need to figure out how much you can invest, how much outside funding you will receive, and create a plan for covering all of your expenses.
First, determine how much money you will need to open your business. Consider storefront costs, construction costs, juicing equipment, license and permits, etc. Then, determine what your monthly fixed and variable expenses are. Fixed expenses are things like your storefront rent payment, your phone bill, which will not change. Variable costs are more fluid, such as the cost of juicing ingredients or marketing campaigns.
The most difficult part of setting your budget is estimating your monthly sales after you open. Be as realistic as possible and air on the side of caution. It will be better to being in more money than expected than to come up short. Now, subtract your fixed and variable costs from your monthly sales. That is your estimated cash flow. Again, it is best to have a large contingency fund in place to use to cover expenses if you do not meet your sales goals upon opening.
3. Write a Juice Bar Business Plan
Once you are familiar with how juice bars operate, you'll need a juice bar business plan. Business plans are necessary for securing funding like bank or small business loans. Plus, having a business plan will give you an idea of what to expect financially, and help you iron out a plan to ensure your business becomes profitable.
Here are the nine elements found in a typical business plan:
Executive summary: An introductory paragraph outlining your company's purpose, mission, and why it will be successful.
Business description: Describe what need or market hole your juice bar is filling in the community, who your customers will be, and the talent on your team.
Market analysis: Write an overall outlook on the juice bar industry including trends, what successful competitors are doing, and what your strengths will be.
Organization and management: Outline who will be running your business and the experience your team members have in juicing, health and wellness, restaurant, or retail environments.
Product line: Outline what kinds of juices you will sell, along with any other food or beverage items. Include research on why you're selecting those products, such as sales trend data or specific health benefits.
Marketing and sales: Describe your general marketing strategy and your plan for attracting and retaining customers.
Funding requests: If you need outside funding, outline your needs and specify exactly how you will use the funds.
Financial projections: Detail how your business will become stable and profitable, including a projected financial timeline of at least five years. If you are borrowing funds, include a plan on how you will be able to repay the loan.
Appendix: Use this space for any supplemental documents, such as logo or branding designs, sketches of what your juice bar will look like, credit histories, licenses, permits, etc.
When writing a business plan, use the format and software you are most comfortable with. Many people opt to use a traditional word processor such as Microsoft Word or Google Docs. You can also create your business plan in a presentation format using PowerPoint. There are also business plan software programs that offer templates and guide you through the process.
Juice Bar Franchise Options
Instead of opening an independent business completely on your own, you can choose to open a juice bar franchise location. Franchises provide built-in name recognition, national or regional marketing efforts, and typically offer guidance on managing day-to-day operations with set policies and procedures.
However, opening a franchise can be very expensive. Opening a juice bar franchise can cost between $200,000 to $500,000 altogether including franchise fees, construction, and other up-front fees. After opening, you will also pay royalties on the sales you bring in.
Popular juice bar franchises include:
Smoothie King: $20,000 – $30,000 franchise fee
Jamba Juice: $25,000 franchise fee
Freshii: $30,000 franchise fee
Robeks Fresh Juice and Smoothies: $25,000 franchise fee
I Love Juice Bar: $25,000 franchise fee
Juice It Up: $10,000 – $25,000 franchise fee
Tropical Smoothie Cafe: $25,000 franchise fee
The fees listed above are just the franchise fees. In addition to this flat fee, you will need to invest in application fees or other deposit fees depending on the franchise, pay for your storefront and any construction costs upfront. You will also have ongoing royalty and marketing fees that you will pay the franchise.
Choose the Best Legal Structure for Your Juice Bar
Choosing a legal structure for your business is important because it determines how you will collect and report taxes, how you will get paid from your business, and your level of personal liability. There are many types of legal structures, but the two most commonly found in small businesses such as juice bars are sole proprietorships and limited liability companies (LLCs).
Sole Proprietorships are the default legal structure your business will fall under if you don't register for an LLC. Sole proprietorships lump together your personal and business finances, which means your business income is considered personal income. However, it also means that if anything goes wrong (lawsuits, bankruptcy, etc.) your personal assets, such as your house and car, could be at risk. Some retail business owners opt for a sole proprietorship, but this legal structure is mainly used by freelancers and consultants.
LLCs are the most popular legal structure for small retail and restaurant businesses because it separates your business assets from your personal assets and provides some degree of personal protection in the case of bankruptcy. From a tax perspective, LLCs are similar to sole proprietorships.
Organize Your Finances
Having your personal and professional bank accounts separated is a critical step to starting your business. Chase Business Checking bank accounts for small businesses with competitive fee structures, convenient locations, and unlimited cash deposits. First-time Chase Total Business Checking account holders are being offered up to a $300 bonus for opening a new account. Visit Chase to sign up.
4. Choose a Location for Your Juice Bar
As with any storefront, the location you choose can make or break your business. That kind of pressure can make choosing a location feel overwhelming. Where do you start? How do you know which areas will be most profitable? First, narrow down the geographic area by considering what's practical. When you open your juice bar business, you'll be putting in long hours every day, so make sure you choose a location with a commute that is feasible.
Once you've narrowed down a geographic radius, analyze the different neighborhoods. Here are the different elements to consider when choosing a location:
Health-conscious consumers: Juice bar customers are typically health-conscious, so look for areas with successful yoga studios, gyms, spas, and other wellness businesses.
High-traffic areas: You'll want to put your business in front of as many people as possible, so look for downtown strips, main streets, and shopping malls that already have lots of patrons.
Sidewalks and foot traffic: Juice bars are great at attracting walk-in customers, especially during the summer months, so try to place your store in a pedestrian-friendly area.
Parking availability: Your store will also need to be accessible for customers that drive to your business, so make sure there is plenty of parking available.
Other juice bars: Don't open a juice bar too close to an existing juice business — that will put you at a negative advantage right from the beginning.
Your budget is the other important element to consider when choosing a location for your juice bar. Splurging on a prime, high-traffic location may be worth it since a considerable amount of your business will likely come from walk-in and impulse shoppers, regardless of where your store is located. But as a general rule of thumb, food and drink businesses should not spend more than 6% of their monthly gross sales on rent.
Mobile Juice Businesses
You don't necessarily need a permanent storefront to open a juice bar business. Food trucks and mobile businesses are an increasingly popular option. By choosing a food truck instead of a storefront, you can bring your business to your customers by parking at events, gyms and yoga studios, parks and beaches on a hot day, and near busy downtown locations. Plus, starting a food truck business is usually less expensive than opening a storefront, though you'll always have the option to expand.
Juice Bar Kiosks
Another option for your juice bar location is a mall kiosk. Most indoor shopping malls have leasing options for the kiosks found in the center of the mall. Many airports also offer kiosk leases. Kiosks are typically leased from mall management, and can cost up to a few thousand dollars per month during peak seasons.
5. Lease & Outfit Your Storefront
Once you've selected a location, it's time to go to work on designing, building, and outfitting your juice bar. A well-designed shop can create an inviting atmosphere and help boost sales, while a poor layout can make your juice bar feel cramped and crowded.
However, designing a juice bar can be a little more complicated than a regular retail store because of the different plumbing, electrical, and sanitation requirements. Here are some of the key considerations when designing your juice bar:
Health code requirements for commercial kitchens
Plumbing, electrical, and ventilation required for kitchen and juicing areas
Proper food storage space and waste disposal
Sanitation strategy
Place the Checkout Counter
A well-placed checkout counter will open up your floor space and allow for lines and waiting areas that don't interfere with seated customers. Most juice bars find success by having seating areas toward the front of the store with the counter for ordering and payments toward the back. In traditional retail store layouts, the inside right wall is your "power wall" or display.
With a juice bar, the power wall is your menu. The left side of the store, which typically gets the least amount of foot traffic and visual attention from customers, is a great spot for customer seating.
"If you enter through the main entrance door, you'll find that to your left are your lowest ticket zone: the seats and tables. Then right down the middle and just to your right is where you line up to place your order (where the Menu Board IS your power wall). Starbucks have this down to a science. While their layouts do have variations, the basic formula of slowest, to medium speed, to fastest ― laid out from left to right ― is the reason why many of their stores pull in about 80% of their gross sales from drive-thrus."

―Thalia Toha, brand and business strategist, Thalia Toha Group
Create a Welcoming Environment
Similar to coffee shops, many juice bars encourage customers to sit down and stay a while, whether they are working on their laptops or chatting with friends. The more time customers spend in your store, the more money they will spend on your products. Make sure you have plenty of comfortable seating, play gentle music, and offer free Wi-Fi.
Outfit Your Juice Bar Checkout
Once your counter is placed, you'll need a point-of-sale (POS) system installed to manage your orders, sales, and inventory. Using a POS saves time and provides deeper insights into your sales, inventory, customers, and employee data. Many POS systems also offer built-in payment processing, which means you only have to deal with one solution provider.
There are many factors to consider when selecting a POS. Before you start seriously considering different options, it's important to write down a wish list of what features you want. Some of the criteria we typically use to evaluate POS systems include:
Price: Most POS software programs charge a monthly fee, and some also charge extra for certain features.
Ease of use: Take advantage of free trials to test out different systems and to make sure the interface is easy to navigate; also read user reviews to be aware of any glitches or common problems.
Inventory management: Make sure the solution you use has features for ingredient-level tracking so your stock counts stay accurate after each customer order is fulfilled.
Customer management tools: Almost all POS systems have a customer directory feature, but otherwise they vary greatly in what loyalty, marketing, and customer feedback features are included.
Ecommerce functions: Some POS solutions have features for creating a website or setting up online orders.
Lightspeed is a popular and highly-rated POS solution for small businesses. It offers an easy-to-use cloud-based POS system that operates on iPads and has features like real-time inventory management, menu customization, sales reporting, and integrated payment processing with an offline mode. Visit Lightspeed for a free trial.
6. Purchase Juicing Equipment
You will also need to purchase commercial-grade juicing equipment. The specific appliances you will need depends on what kind of menu items you offer. But investing in high-quality equipment is important so that the tools can grow with your business and you don't need to worry about replacing or repairing appliances.
Here are some of the equipment you will need for your juice bar:
Commercial blenders
Juicers
Refrigerators
Ice machines
Scales and measuring tools
Quality knives
Cutting boards
Storage containers
To-go cups for juices
Napkins and utensils
Different Types of Commercial Juicers
There are three main types of juicers, each with different purposes and price points. For your business you may decide you just want one type, or all three. The three types are:
Centrifugal juicer: Fast juicer for juicing fruits and vegetables (not leafy greens). Also most affordable type of juicer.
Masticating juicer: Juices all kinds of fruits, vegetables, and greens at a slower rate, producing higher volume of juice and extracting more nutritional value from foods.
Triturating juicer: Slowest, yet highest-yielding juicer. Best for leafy greens.
Sourcing Fruits and Vegetables
You will also need a steady supply of fresh fruits and vegetables. Try to source locally whenever possible. You'll get the freshest ingredients possible and save on shipping or freight costs. Purchasing directly from local farms or orchards is also typically less expensive than purchasing from a wholesale food distributor.
"A piece of produce starts losing nutrients right after it's harvested. Restaurants have a much better chance of getting it closer to that point if it is grown locally than if it is being shipped in from other parts of the country or world. Local produce has a shorter time frame between getting harvested and being used in dishes, so the produce tastes fresher. Also it doesn't have to get coated in wax to preserve it which makes it not taste as fresh. Plus, you're supporting your local farmers, your local community, and your local environment."

―Samantha Eaton, Certified Nutrition & Eating Psychology Coach, www.HealthyEaton.com
7. Design Your Recipes & Menu
Before opening your juice bar, you'll also need to develop your menu and juice recipes. If you're new to juicing, finding the perfect recipes and ingredient levels can take some trial and error. Make sure you take the time to research popular ingredients and combinations, and have friends and family sample your recipes for feedback.
Popular juice ingredients and trends include:
Celery juice
Carrot-based juices
Green blends with spinach, apple, kale, etc.
Citrus blends
Ginger
Lemon
Many juice bars also offer light food options like yogurt parfaits, salads, and sandwiches. If this is something you want to do in your juice bar, make sure your kitchen area is prepared and up to local health codes for food and not just juice.
8. Build a Juice Bar Branding Strategy
To successfully open a juice bar business, you will also need a branding strategy and marketing plan. You'll want to develop a logo, color scheme, and a plan for attracting customers to your business. For most local stores, effective marketing strategies involve a combination of digital and offline tactics. But the basics include designing a logo and creating a website.
Create a Logo
First, you'll need to create a logo for your business. Your logo should be distinctive, versatile, and graphic. In other words, it shouldn't be too text-heavy. Instead, try to come up with a concept or symbol that is a good representative of your juice bar. Keep in mind you will use your logo on your website, on your menus, on to-go cups, on your store signage, and more.
The good news is, you don't have to be a Photoshop wiz or professional designer to make a logo. There are many websites with free tools for building a logo. Popular options include Canva, LogoJoy, and LogoCrisp.
Build a Website
As a business owner, having a website is crucial. It'll help potential customers find your business when searching on Google. Creating your own website from scratch is not as complicated as it sounds. There are many easy ways to make a business website for little or no money. You just need a registered domain and a web hosting service.
Squarespace is a popular and affordable web building tool for small business owners. The easy-to-use platform offers plenty of elegant templates to create a professional looking site that showcases your juice. Squarespace also partners with online ordering systems like ChowNow so your customers can get juice delivered to their door. Visit Squarespace to get started.
9. Hire & Train Employees
Before opening your juice bar to the public, you'll need to hire a group of outstanding employees to serve as the front lines of your business. If you haven't hired an employee before, navigating the process can be really intimidating. Be sure to go through a new hire checklist that outlines all of the gritty steps you need to take, such as obtaining an Employer Identification Number (EIN), registering for state and local taxes, and so on.
Start the hiring process by writing attractive and compelling job descriptions. Figure out what positions you need to fill (manager, shift supervisor, associate, etc.) and what qualities you are looking for in a candidate. Keep in mind, you will train your employees on how to juice and how to provide great customer service. So, select candidates with the qualities you can't train for, like work ethic. Finally, add in what your company is, and why your future employees will love working at your juice bar.
Once your staff is hired, it's important to start training well before you open your juice bar. Practice makes perfect, and skills like juicing and customer service are no different. You want your staff ready to deliver outstanding service to your customers from the minute your store opens. In order to do that, hold a paid training "boot camp" where you practice customer service skills, review recipes, outline expectations, and teach staff about the products and menu items in your store. Find ways to incorporate games and contests to keep the training engaging.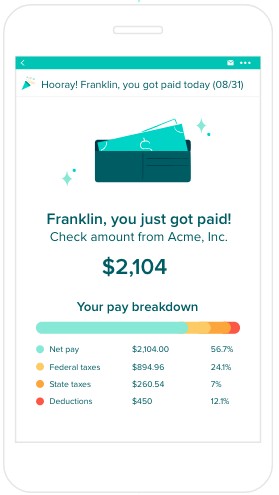 Once your staff is hired, you'll need an HR management tool to handle things like payroll, benefits, and time tracking. Gusto offers all-in-one HR management with prices ranging from $6 to $12 per employee per month. Visit Gusto for a free 30-day trial.
10. Plan a Grand Opening
When opening a new local business, you want to really make a splash so that the local community knows you are there. The best way to get a lot of attention is by hosting a grand opening. Make sure your event is well attended by recruiting friends and family, but also by starting your advertising efforts as soon as you have a date planned. Draft up a press release to send to local media outlets and neighboring businesses. Create an event on Facebook. Take an ad out in the local paper.
Use Your Local Chamber of Commerce
Sign up for your local Chamber of Commerce. They have plenty of experience with grand openings, and will help you plan yours. In addition to sharing tips and best practices, the Chamber of Commerce also has lots of connections in the community and a vast network of other business owners. They will likely help you advertise the event, and even recruit a few other local businesses to attend and show support.
Some Chamber of Commerce chapters also have agreements with local papers or local elected officials on having them attend business openings. Having your event documented in the local newspaper is a great way to boost visibility. Really, there is no downside to contacting your town's Chamber of Commerce and working with them to plan your event.
11. Advertise Your Juice Bar
Once your business is open, the work has just begun. You will need to put continuous effort in to advertising your juice bar and attracting customers. Your online reputation can be the deciding factor on whether or not a customer will try your business.
Manage Online Reviews
Managing online reviews is so important for small businesses. You want to know what customers are saying about you online so you can know what your customers like and what you need to work on. Responding to reviews also shows potential customers that you are invested in the customer experience and that you take their feedback seriously.
Millions of people use Yelp! to find local businesses, especially restaurants and cafes, including juice bars. Signing up for a Yelp! For Business account lets you respond to reviews, upload photos, update your business information, and more. Visit Yelp! To sign up.
Use Social Media
Yelp! Is an important tool, but it is not the only social platform you should use to advertise your business. Facebook and Instagram are also crucial tools for managing customer feedback and promoting your business. Create a Facebook Business Page with your hours, contact, and website information. Post regularly to advertise different juices, promotions, and events. For just a few dollars a day, you can also create a Facebook ad to reach thousands of potential customers.
Register Your Juice Bar on Google
Another important step in advertising your business is registering it on Google. The service, called Google My Business, is free for business owners and allows you to create a profile that will appear in the search results when someone Google searches your business or looks for juice bars in your area. You'll be able to set hours, contact information, and even share information like special promotions. Registering your business with Google will also make your juice bar appear on Google Maps.
Managing Yelp!, Facebook, Instagram, and Google on top of running the day-to-day operations of your juice bar can be overwhelming. If you find there just isn't enough time in the day to manage your online presence, consider using a digital marketing agency such as Hibu. Hibu offers solutions for online review and reputation management, social media marketing, websites, and more. Plus, it offers free tools like a marketing checklist and custom marketing plan. Visit Hibu to get started.
Tips for Opening a Juice Bar
Opening a juice bar is a huge endeavor. Once you open your doors, there are several strategies you can use to help boost sales and keep customers coming back for more.
Tap Into Trends
Health food trends are constantly changing. A few years ago, ginger juices and juice shots were extremely popular. Now, celery juices and turmeric shots are all the rage. Pay attention to industry trends and add or alter menu items accordingly to make sure you're always offering what your customers are looking for.
Offer Programs & Cleanses
In addition to individual made-to-order juices, consider selling pre-set kits or programs. Cleanses are especially popular during spring and summer months, and in January with New Year health-related resolutions. Other customers simply enjoy drinking fresh or cold-pressed juice each day, and want to buy a pack to take home. You can boost sales by offering packs and cleanses either made to order, or prepackaged in a display refrigerator.
Offer a Loyalty Program
Many POS systems, such as Lightspeed, offer a loyalty program feature. Consider adding this to your store to help drive repeat visits and repeat sales. Traditional punch-card loyalty programs can work, but digital loyalty programs allow you to track customer usage and engagement and send messages to customers about rewards or promotions.
Account for Seasonal Changes
Consumers associate juice bars with fresh ingredients. Consider offering seasonal juice blends that take into consideration which fruits and vegetables are in season. Seasonal menu items and limited edition items can also help drive sales.
Juice Bar Frequently Asked Questions (FAQs)
There are many different steps that go into opening a juice bar.
What is a juice bar?
A juice bar serves freshly squeezed or freshly pressed juice and smoothies. Juice bars offer both prepared and made-to-order beverages, and often cater to health-conscious consumers.
What are average juice bar profit margins?
An average juice bar can bring in 50% to 70% gross profit margins. Gross profit means before expenses such as labor and overhead costs other than ingredients. The average revenue for juice bars ranges from $100,000 to $600,000. Your business could earn more or less depending on location, overhead costs, and customer volume.
How much does it cost to open a juice bar?
Opening a juice bar storefront can cost up to $400,000. Franchises are typically the most expensive option. Opening a juice bar mall kiosk or juice bar food truck will be less expensive, costing $50,000 to $100,000.
Bottom Line
With careful planning, thoughtful recipes, and a comprehensive juice bar business plan, opening a juice bar can be a fun and profitable endeavor. Worldwide, the juicing industry is worth $9 billion, and $2.2 billion in the U.S. The U.S. juice bar market continues to grow about 7% each year. So, if you've been thinking about opening a juice bar, there's never been a better time to start.