Integrating your CRM with Mailchimp allows you to create email campaigns that laser-target your prospects. Mailchimp is one of the most widely used email marketing platforms for small businesses, so we took a deep dive into which CRMs offer the best integrations in 2020. We looked at dozens of CRMs based on features, price, and ease of use and come up with this list of the six best.
Top 6 Mailchimp CRM Integrations 2020
| CRMs That Integrate With Mailchimp | Best For |
| --- | --- |
| | (Best Overall) Sales teams that use drip email campaigns to nurture sales leads |
| | Sales teams that want to track email campaigns in their CRM dashboard via two-way sync |
| | Teams that generate leads through social media and target them with email marketing |
| | Project-based businesses that use email marketing campaigns to close deals |
| | Teams that need basic CRM functions and email marketing on a budget |
| | Businesses that use drip email marketing and want a visual pipeline to manage contacts |
How We Evaluated the Best CRMs for Mailchimp
When assessing customer relationship management (CRM) tools that integrate with Mailchimp, we looked at the features that matter the most for small businesses, like how easy it is to set up the integration and how seamlessly the connection sends data back and forth. We also evaluated the overall CRM features and overall value for the cost of both software.
The primary factors we considered include:
Price and affordability
Overall contact management features
Sales opportunities and deals
Ability to easily connect email subscribers to the CRM
Contact segmenting and lead nurturing
Reporting and analytics sharing
Ease of use and availability of support
Is Mailchimp a CRM?
Mailchimp is an email marketing platform that includes features like opt-in forms for lead generation, list segmenting, and lead scoring. Its primary use is marketing, so it therefore lacks core CRM features and functionality like sales opportunities and deal management. While some businesses find it is useful for basic contact management, most find that the best solution is to combine their lead generation and email marketing efforts in Mailchimp with a traditional CRM software.
HubSpot CRM: Best Overall Mailchimp CRM Integration

HubSpot CRM is a free CRM that includes lead management, forms, email templates, live chat, and deals. The CRM also integrates with its paid Marketing Hub―a competitor of Mailchimp―that includes complex email automation and workflow tools. Even though it's a competitor, integrating with Mailchimp can offer a more affordable marketing solution than using the Marketing Hub, making it ideal for businesses looking for the best set of sales and marketing features for the overall price.

| HubSpot Strengths | HubSpot Weaknesses |
| --- | --- |
| Contacts push to Mailchimp | Advanced automation requires higher-priced plan |
| Visitor activity tracking | No Mailchimp analytics |
| Easy-to-use contact segmentation | Customer support is limited on free plan |
HubSpot Pricing
Free version: Includes contact management, deal management, and email marketing for up to a million records
Sales Hub and Marketing Hub: Offer additional functionality for an additional cost ranging from $50 to $800 per month
HubSpot Features
HubSpot CRM includes a broad range of features for a free CRM. The top features the software offers include:
Lead and contact management
Embedded website contact forms
Contact segmentation and sync with Mailchimp
Up to seven days of visitor activity insights
Email templates and email tracking
Live chat website widget
Auto-enrichment of contacts based on the information it pulls from social profiles
Lead scoring based on both profile information and website activity
HubSpot users give HubSpot CRM widely positive reviews. Users especially like how intuitive the CRM interface is and how well Mailchimp integrates with the Sales Hub and Marketing Hub. HubSpot is probably most well-known for its education and free marketing content.
Salesforce Essentials: Best Mailchimp CRM Integration With Two-way Sync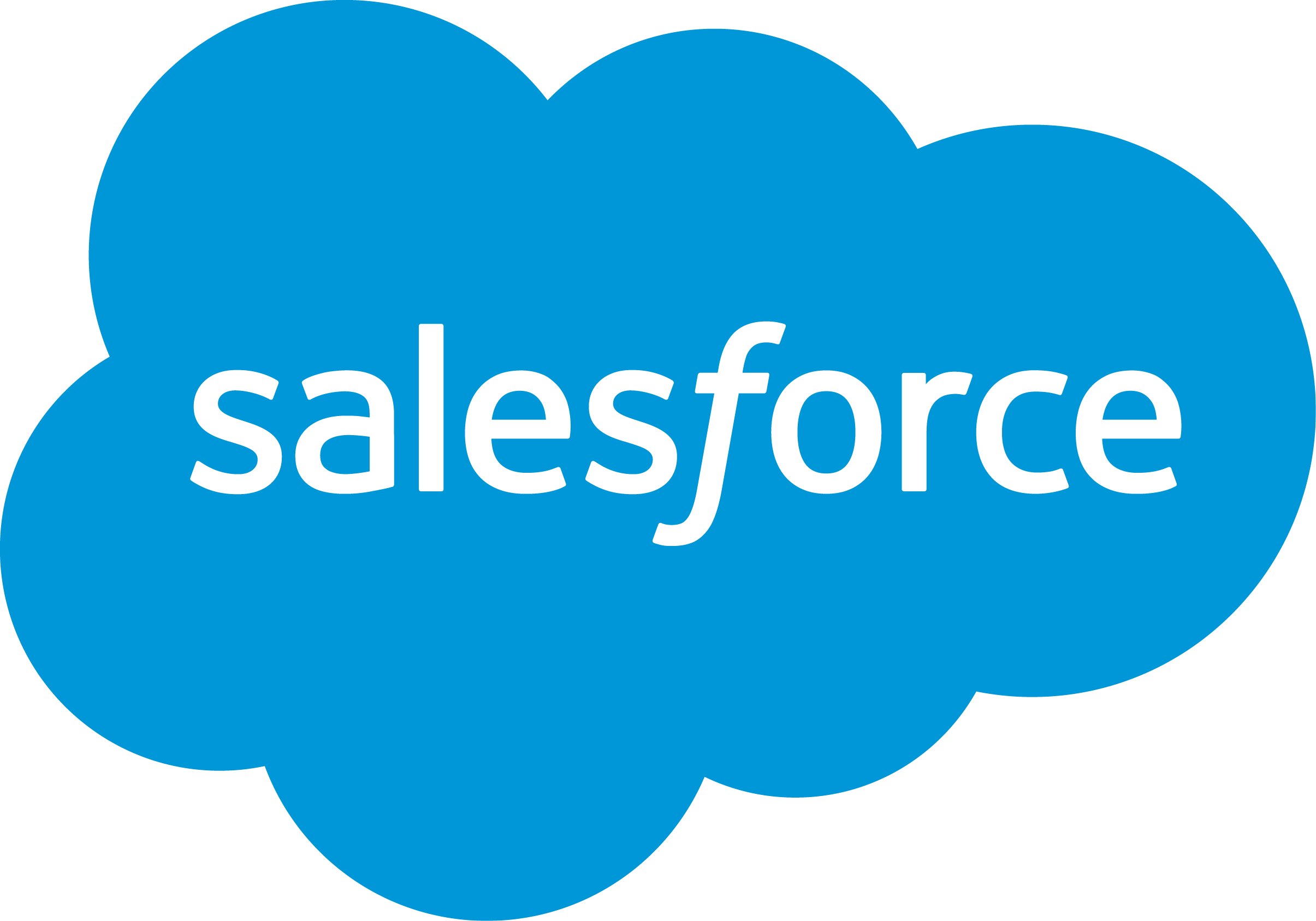 Salesforce Essentials is a powerful CRM that includes contact management with Mailchimp integration, sales opportunities, mass emails, and the ability to customize the sale process. Further, it offers two-way Mailchimp sync for better functionality while many options only offer one-way sync, making it great for businesses that want to seamlessly move contacts back and forth between their CRM and Mailchimp, rather than only one way or the other.

| Salesforce Strengths | Salesforce Weaknesses |
| --- | --- |
| Two-way sync with Mailchimp | No free plan |
| Reporting and analytics tools | Essentials plan is limited to only 10 users |
| Highly customizable for different sales processes | Higher learning curve than other options |
Salesforce Sales Cloud Pricing
Essentials: $25 per user, per month, paid annually (up to 10 users)
Professional: $75 per user, per month, paid annually
Enterprise: $125 per user, per month, paid annually
Salesforce Sales Cloud Features
Lead and contact management
Two-way sync with Mailchimp, including campaign analytics
Gmail and Outlook integrations
Customizable reporting and dashboards
Integration with entire Salesforce ecosystem, including marketing automation
Many users rate Salesforce highly for its advanced features and customization options. Many users also give it high marks for its reporting and analytics. Users do express that training and setup is time-consuming and can be complicated without the right resources.
Zoho CRM: Best for Teams That Generate Leads on Social Media

Zoho CRM is an all-in-one software suite that integrates with Mailchimp and includes lead and contact management as well as advanced features like social media lead generation, support services, and integration with the Zoho Workplace productivity suite.

| Zoho Strengths | Zoho Weaknesses |
| --- | --- |
| Two-way Mailchimp integration | Free plan only includes three users |
| Social media integration for capturing leads | Mailchimp integration not available on free plan |
| Simple data import tool for switching to Zoho | Interface is less intuitive overall |
Zoho CRM Pricing
Free plan: For up to three users
Standard plan: $18 per user, per month, billed monthly
Professional plan: $30 per user, per month, billed monthly
20% discount for annual billing
15-day free trial
Zoho CRM Features
Contact, lead, and opportunity management
Email tracking
Social media integration
Web-to-lead capture
Configurable dashboards and reports
Two-way Mailchimp sync via app integration
Zoho CRM users like that it is user-friendly and easy to set up and configure your CRM to track prospects and deals. Users also find that moving data into Zoho from an existing CRM is easy. One area users find lacking is the support features.
Insightly: Best Mailchimp CRM Integration for Project Management

Insightly is a powerful, fully featured CRM with Mailchimp integration that allows you to create customized sales and project workflows that you can use to manage sales opportunities. In addition to managing leads and deals, the project management tools make Insightly a great choice for businesses that need both a CRM and project management software.
Insightly doesn't include some of the proposal and ordering tools found in other CRMs like Pipedrive and Zoho. It also does not use Mailchimp activity to rate leads since Insightly does not automatically score leads. For business-to-business (B2B) businesses that regularly create project proposals and quotes, Insightly lacks features that help manage this process. In addition, Insightly lacks the visual drag-and-drop pipeline tools found in CRMs like Pipedrive and HubSpot.

| Insightly Strengths | Insightly Weaknesses |
| --- | --- |
| Great project management features | Free plan only includes up to two users |
| Ability to add contacts to the database directly from a native email client | Does not include lead scoring |
| Two-way sync with Mailchimp | Does not include proposal or quoting features |
Insightly Pricing
Free plan: For up to two users
Plus plan: $29 per user, per month, billed annually
Professional plan: $49 per user, per month, billed annually
14-day free trial for all paid plans
Insightly Features
Contact and task management
Sales pipeline tracking and project management included in the Free plan
Email tracking and bulk email campaigns
Role-based permissions and configurable dashboards
Two-way Mailchimp integration allows moving subscribers into Insightly
Users like that Insightly allows them to manage both contacts and projects in the same software. We use Insightly at Fit Small Business and like the native Gmail app that allows us to create contacts directly from email. However, some users don't like the overall interface and the number of clicks it takes to accomplish tasks.
Capsule CRM: Best for Teams Needing a Basic Mailchimp CRM

Capsule CRM is a simple CRM software with Mailchimp integration that includes contact management, lead generation, and sales opportunities. Capsule CRM is ideal for sole proprietors who need a basic Mailchimp integration with core CRM features on a budget.

| Capsule CRM Strengths | Capsule CRM Weaknesses |
| --- | --- |
| Simple and intuitive interface | Lacks workflow automation |
| Allows contact export to Mailchimp | Lacks lead scoring capabilities |
| Calendar and task management features | Does not include proposal or quoting features |
Capsule CRM Pricing
Free: Includes basic contact management
Team: $18 per user, per month
Professional: $36 per user, per month
Capsule CRM Features
Lead and contact management
Simple user interface
Sales forecasting tools and reporting
Easy-to-use mobile CRM app
Task management feature within contacts and sales opportunities
Users comment that Capsule CRM is easy to set up and simple to use. They like that it is intuitive, and the interface is easy to navigate. Users also like the mobile app for contact management on the go. Some reviewers found the reporting feature to be lacking compared to other CRMs. They also commented that the sales pipeline tools are missing advanced features.
Pipedrive: Best Mailchimp CRM Integration for Visual Pipeline Management

Pipedrive is a sales pipeline-focused CRM that includes an integration allowing you to send drip email marketing campaigns to your contacts. Pipedrive is a great choice for small businesses that sell both products and services and want an intuitive, simple-to-use sales pipeline with Mailchimp integration.
Pipedrive does not have two-way integration with Mailchimp like some other options on this list. It is also a manual integration, meaning that you have to select contacts to export, and then send them to a pre-created list in Mailchimp. Contact lists don't automatically update when new contacts meet the initial criteria, but Pipedrive's overall simplicity and ability to manually send contacts to Mailchimp for simple email campaigns still make it a good option.

| Pipedrive Strengths | Pipedrive Weaknesses |
| --- | --- |
| Simple and intuitive interface | No automatic Mailchimp sync |
| Easy to segment leads to export to Mailchimp | No free plan |
| Offers 24/7 chat and email support for all plans | Lacks advanced reporting features |
Pipedrive Pricing
Essential plan: $12.50 per user, per month, billed annually
Advanced plan: $24.90 per user, per month, billed annually
Professional plan: $49.90 per user, per month, billed annually
14-day free trial for all plans
Pipedrive Features
Visual pipeline tool
Simple contact list segmentation
Lead and contact management
Unlimited storage in all plans
Email tracking included in a plan comparable to Salesforce's least expensive plan
Overall, users give Pipedrive positive reviews, especially for the visual pipeline and scheduling tools. Users also like how intuitive Pipedrive is to set up and use. Some users shared that they wish that Pipedrive had built-in email automation, but if you use the Mailchimp integration, this is no longer an issue. Learn more at our Pipedrive reviews article.
How We Evaluated CRMs That Integrate With Mailchimp
Stated previously, the best CRMs that integrate with Mailchimp are easy to set up and use and provide key CRM features that help you better track and manage contact lists. People often use a CRM in conjunction with Mailchimp to create a seamless marketing and sales platform.
The criteria we used to evaluate the best include:
Overall price and affordability
Overall CRM feature set
Mailchimp integration, including two-way sync
Ease of setting up integration
Reliability
List segmenting
Activity reporting
Bottom Line
Combining your CRM with an email marketing tool like Mailchimp is a powerful way for small businesses to generate quality leads, create automated drip campaigns, and convert more leads to customers. While Mailchimp offers great contact and list management, this strategy gives businesses a better way to measure their email outreach efforts than using Mailchimp alone.
After reviewing features, functionality, and price, we recommend HubSpot as the best overall CRM integration with Mailchimp. Users can capture and manage contacts, create and manage deals, and target specific lists of leads with email drip campaigns. In addition to HubSpot's forever-free plan, free trials are available of their advanced Sales and Marketing Hubs. Sign up for your free account today.