Zendesk Sell Review 2023: Is It Right for Your Business?
This article is part of a larger series on CRM.
Zendesk Sell is one of our top recommendations for the best customer database and lead management software for freelancers and small businesses. We evaluated this provider, and it scored high in pricing, general features, customer service, and expert score. However, it got lower scores in niche features and ease of use because of the additional fee to access advanced features and the technical skill necessary to operate the platform.
What We Like
Excellent features for lead management and direct sales activities
Mobile CRM application has geolocation feature
User-friendly interface and is easy to integrate with third-party apps
What's Missing
Most of the reporting tools require higher-priced plans
Lead generation and data enrichment features require an add-on for a higher cost
No free-forever plan option
When to Use Zendesk Sell
When to Use an Alternative
Multiple products or services: Consider using Pipedrive if your business has multiple offerings that require various pipelines.
Low-cost sales reporting features: Subscribe to Zoho CRM to access low-cost reporting and analytics features in your CRM.
Social CRM: Check out this guide to view your best options for CRMs that connect with social media channels.
Zendesk Sell is a popular customer relationship management (CRM) system that enables businesses to organize, manage, and optimize sales processes. It lets users easily track leads and sales tasks while also allowing them to communicate with their contacts through email, phone, or text. This CRM software works best for teams that use direct sales tactics in their overall business strategy.
Zendesk Sell Deciding Factors
Supported Business Types

Solo entrepreneurs, small to midsize sales teams, and large to enterprise-level organizations

Standout Features

Lead management
Multi-channel communication
Contact and deal management
Power dialer
Mobile app

Pricing Plans

Ranges from $19 to $150 per user, per month (billed annually)
14-day free trial

Contract Duration

Monthly and annual plans are available

Key Integrations

Zapier
Harvest
GIPHY
Trello
JIRA

Customer Support

Online, email, and phone support during standard business hours
Access to help desk and Zendesk Community
Onboarding and adoption resources
Getting started on-demand training
Guided learning paths
Premier support plans and professional services (packages start at one-time fee of $2,500)
Not exactly sure what to look for? Check our step-by-step guide to choosing a CRM to keep your selection process organized. It has a free downloadable template for choosing the right CRM provider for your business.
Zendesk Sell Alternatives
If this platform doesn't meet your business needs, below are some highly rated Zendesk Sell competitors to consider:
Best For

Users who need free CRM with excellent email marketing automation tools

Companies needing visual representations of their sales pipelines

Businesses that want a database management software with robust integration options

Starting Price*

Free (unlimited users) or

$18 per month (minimum of 2 users)

$14.90 per user, monthly

$25 per user, monthly
*Based on annual billing; monthly pricing is also available at slightly higher rates
For this Zendesk Sell review, this platform earned a score of 4.5 out of 5. Zendesk Sell pricing consists of four paid plans that range from $19 to $150 per user, per month (billed annually), with a monthly billing option. These plans include essential CRM features, such as customizable deal pipelines, appointment setting, email tracking, computer telephony integration (CTI), mobile apps, and prebuilt sales dashboards. All of the tiers support an unlimited number of users.
Sell Team

Sell Growth

Sell Professional

Sell Enterprise

Best For

Startups and solopreneurs looking for basic lead organization and sales activity tracking features

Small to medium-sized businesses wanting a sales CRM with prospecting and enrichment tools

Large sales teams that require a CRM with advanced customization and automation capabilities

Enterprise-level companies that need a highly tailored CRM with large usage capacity

Annual Pricing

($/User/Month)

$19

$49

$99

$15

Monthly Pricing

($/User/Month)

$25

$59

$125

$199

Number of Sales Pipelines

2

10

20

Unlimited

Sales Engagement Tools

(Credits per User, per Month)

N/A

1,000 Enrichment credits

25 Prospecting credits

3,500 Enrichment credits

150 Prospecting credits

10,000 Enrichment credits

300 Prospecting credits

Document Storage

2GB per user

5GB per user

10GB per user

25GB per user

Bulk Emailing, Email Tracking & Text Messaging

✓

✓

✓

✓

Sales Forecasting & Goals Tracking

✕

✓

✓

✓

Lead & Deal Scoring

✕

✕

✓

✓

Automated Power Dialer & Call Scripts

✕

✕

✓

✓
For more information on Zendesk Sell plans, select a plan from the drop-down menu below:
The basic plan gives you fundamental features you need for contact and lead organization, as well as for sales activity tracking. You also get access to features like customizable deal pipelines, task and appointment setting, email integration with tracking, call tracking and recording, text messaging, and prebuilt sales dashboards. Additionally, you can use its mobile app with offline access and geolocation.
---
In addition to everything the Sell Team plan offers, the Growth plan includes custom sales reports and dashboards, bulk emailing, product and price books, as well as round-robin or automated lead distribution. You also get sales engagement tools, which include contact enrichment, prospecting tools, and a company phone number. Plus, you can access advanced reporting and analytics features, such as custom sales reports and dashboards, sales forecasting, activity reports, and goal tracking.
---
The Sell Professional plan adds lead scoring, task automation, and customized notifications on top of all the inclusions of Sell Growth. It also includes an automated power dialer and call scripts. In addition, you can share links to your sales dashboards with anyone.
---
Under Sell Enterprise, you get enterprise-level features tailored to your company's needs, which include the highest usage capacity among all the Zendesk Sell plans. You are also given a direct dial phone number. Moreover, there's a company technology stack, which is a unique collection of programs, interfaces, and software your sales team uses for all the sales funnel stages. For example, the top of the sales funnel includes tools for prospecting, lead generation, and live chat for your prospects.
---
Zendesk Sell Features
Zendesk Sell offers a wide range of general sales process management and specialized features for small businesses. Some general features encompass customer and lead management, while specialized features include aspects such as sales engagement tools, reporting and analytics, integrations, and mobile apps.
In this Zendesk Sell review, we gave this provider a perfect score for its general features. This CRM software allows you to manage leads, contacts, and account information in a single platform to get complete customer context before you start a call or meeting. You can also integrate it with Zendesk Support to allow your sales and support teams to exchange critical data and insights.
Check out this platform's general features below:
Email integration
Task management
Multi-channel communication
Smart lists and email templates
Email and task sequences
Bulk emails
Sales triggers
Subscriptions (recurring revenue tracking)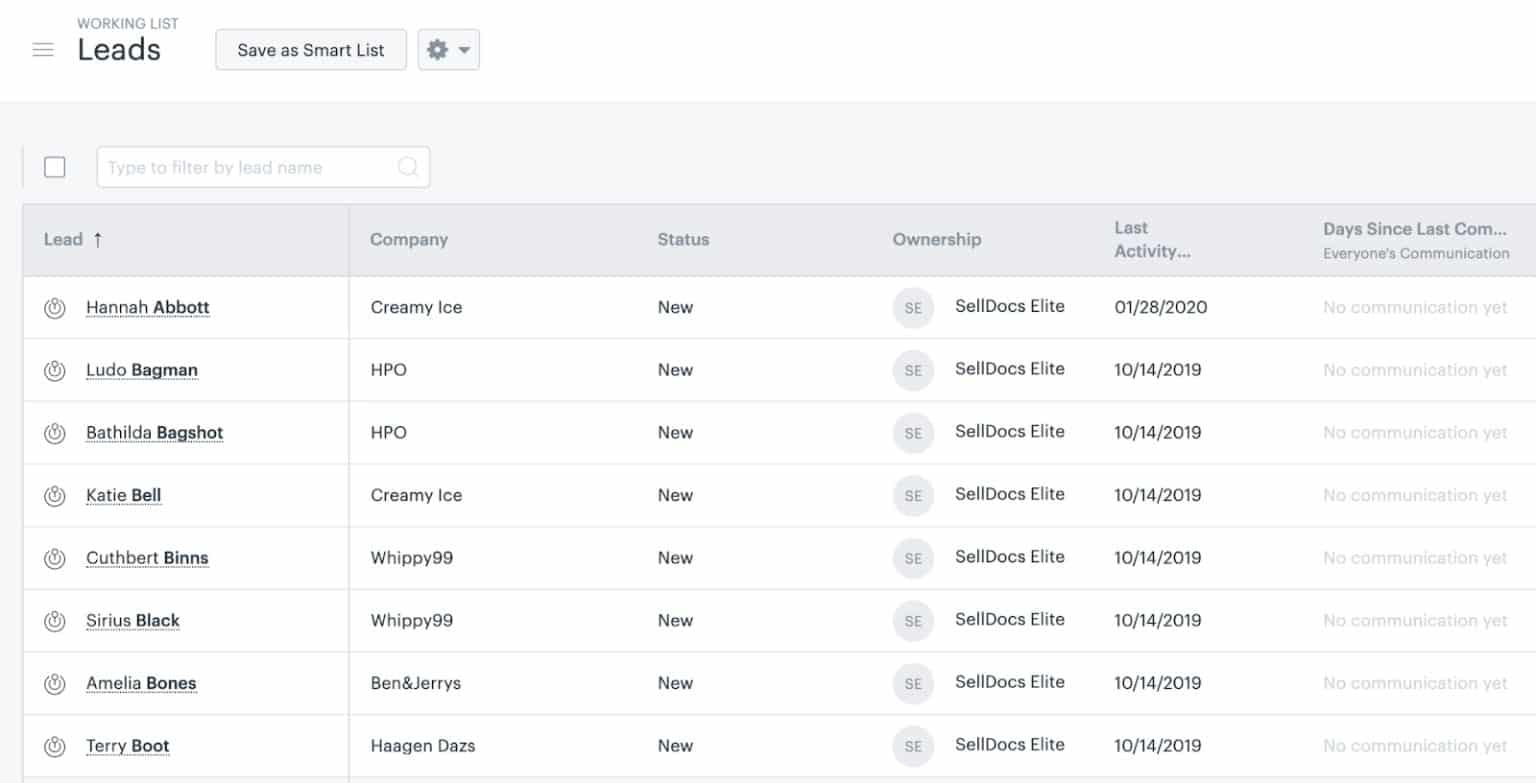 ---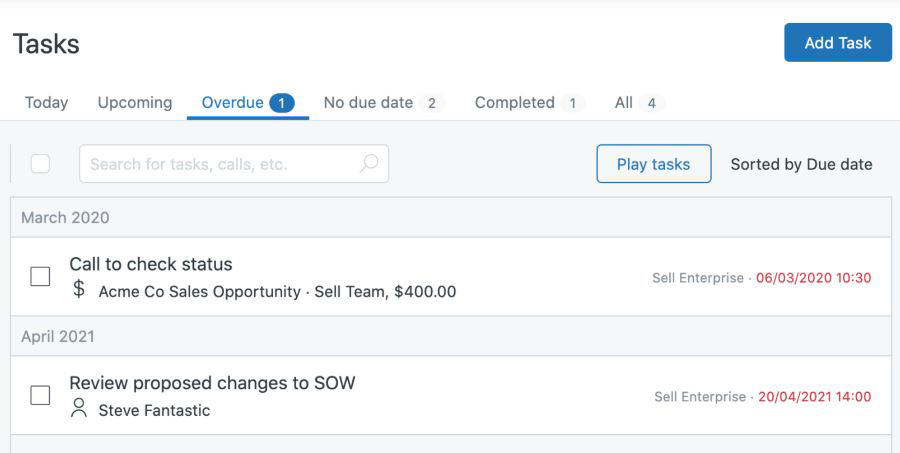 ---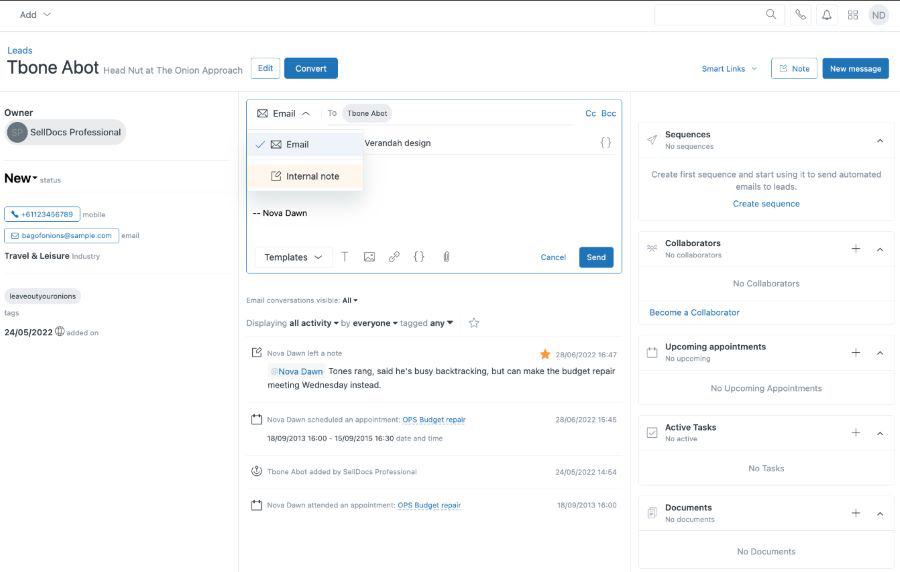 ---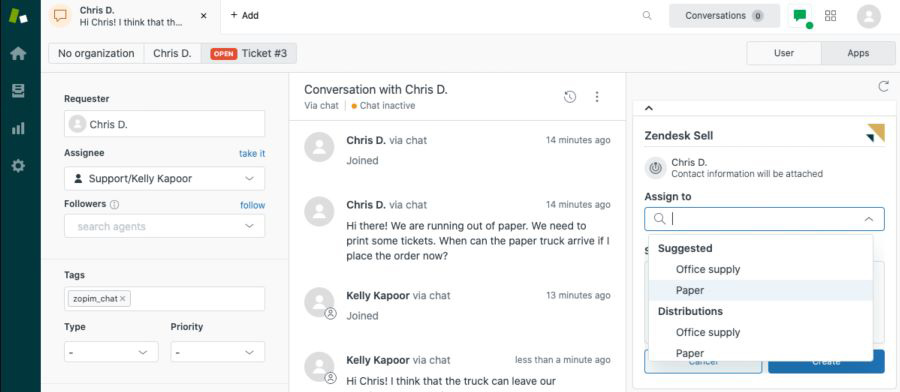 ---
This CRM platform got a score of 3.75 out of 5 for its specialized features. Zendesk Sell offers sales engagement tools for prospecting and personalized communication with leads. It also has a power dialer that helps reps save time manually dialing and punching numbers. In addition, it is equipped with advanced reporting and analytics tools that include sales forecasting, sales activity tracking, and pipeline analysis.
Zendesk Sell's other standout features include mobile apps with geolocation, recurring revenue tracking, and sales triggers.
This platform offers sales engagement tools that allow you to build targeted prospect lists and create customized email sequences so you can automatically follow up with your leads. You can access millions of business and prospect records from your CRM. Its built-in enrichment tools provide accurate, current, and comprehensive lead and contact data. Plus, you can build personalized automated email sequences for your mass outreach.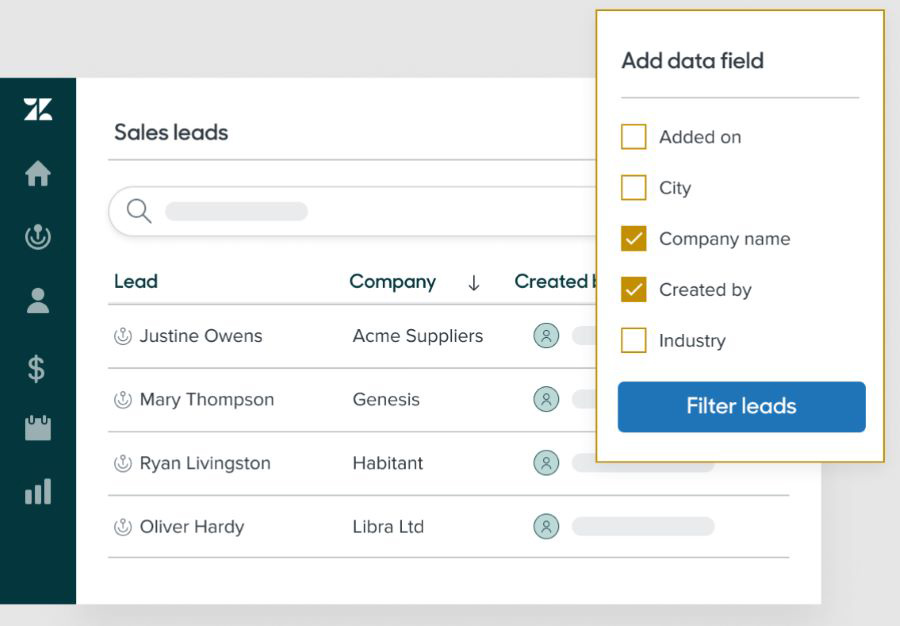 ---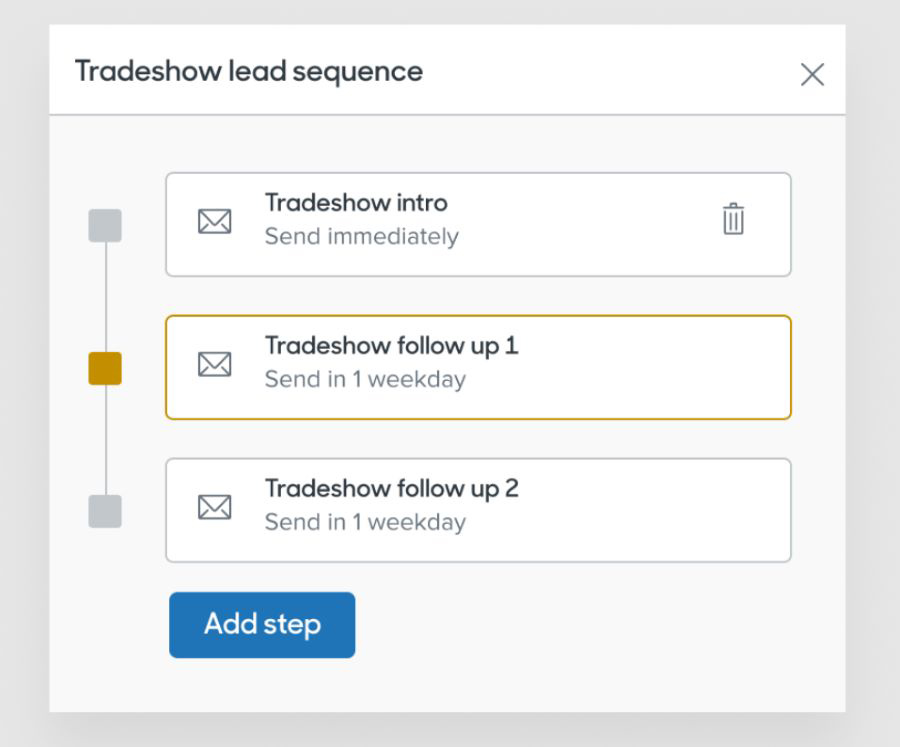 ---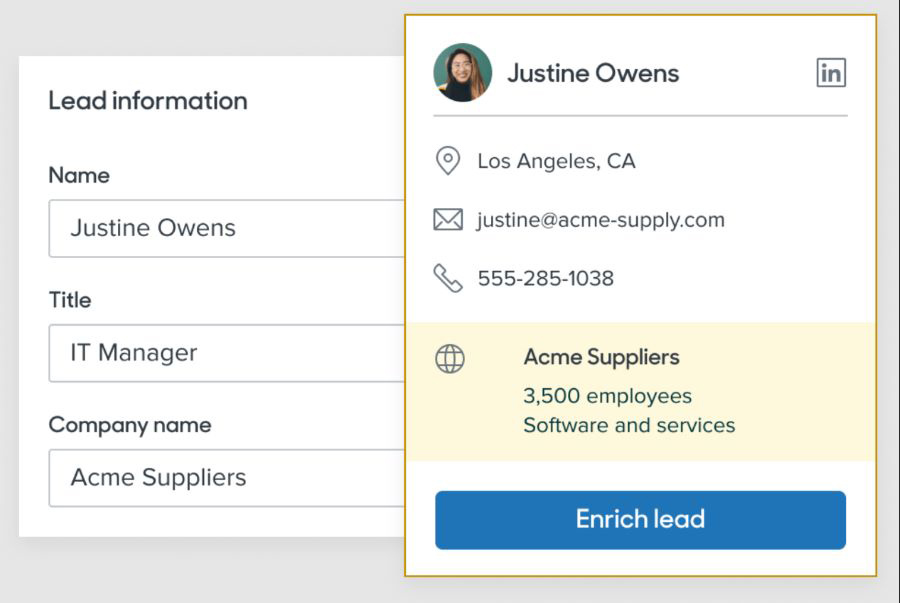 ---
---
Sell Professional and Sell Enterprise subscribers get access to an automated power dialer that's powered by Sell Voice, which comes with a call list that automatically cycles through customers and prospects. There's a pause in between each call to allow reps to log relevant information about the call and prepare for the next call. This tool reduces the amount of time you spend manually dialing numbers.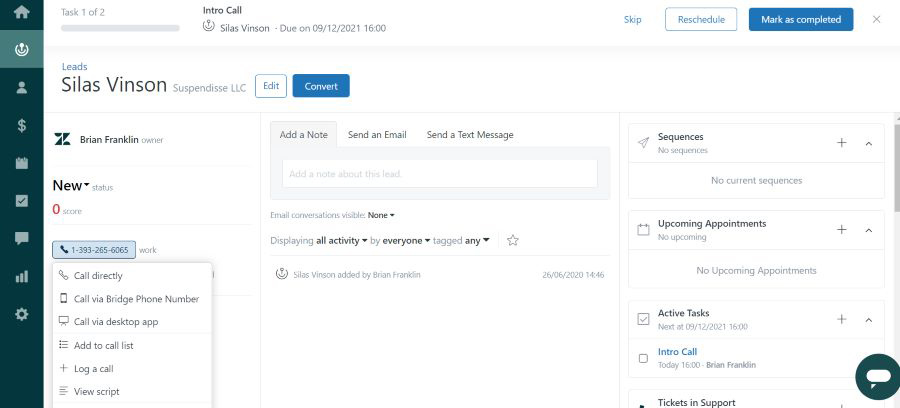 ---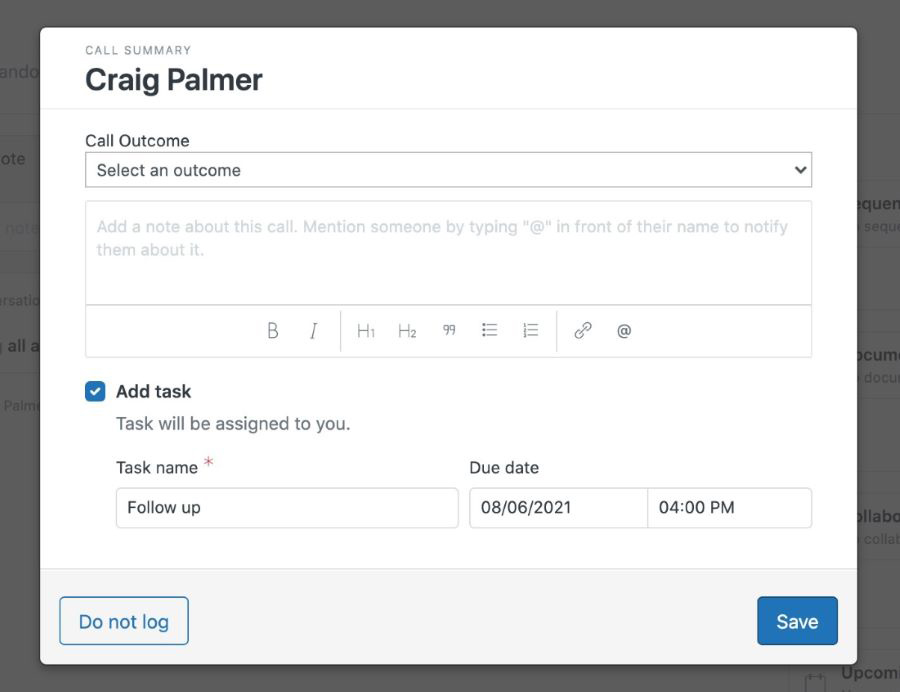 ---
---
Analyze your sales team's performance using prebuilt and custom sales dashboards and reports with drag-and-drop functionality. Its sales forecasting feature allows you to predict deal volume and forecast revenue to improve your sales strategy. You can also access out-of-the-box reports that deliver key activity and performance metrics.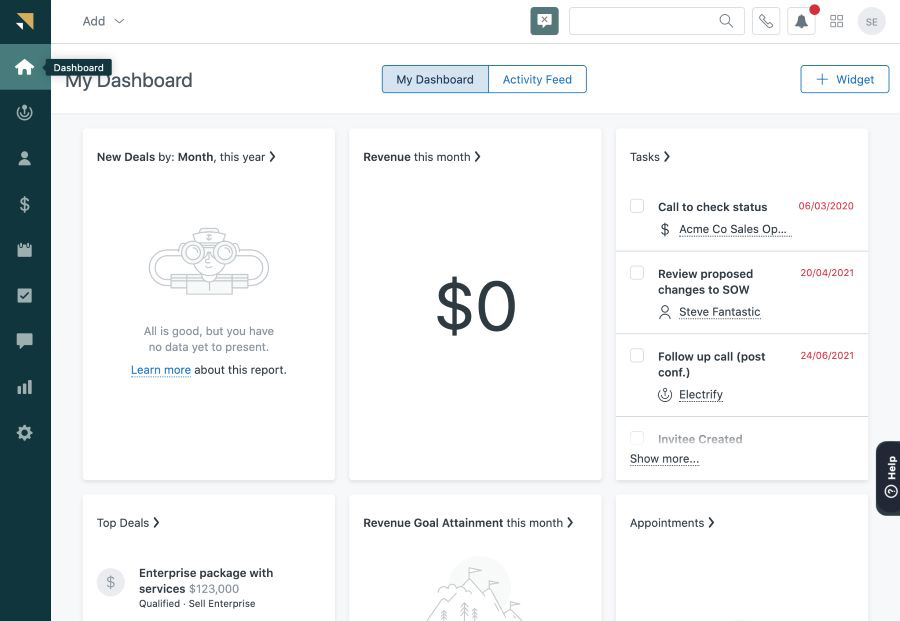 ---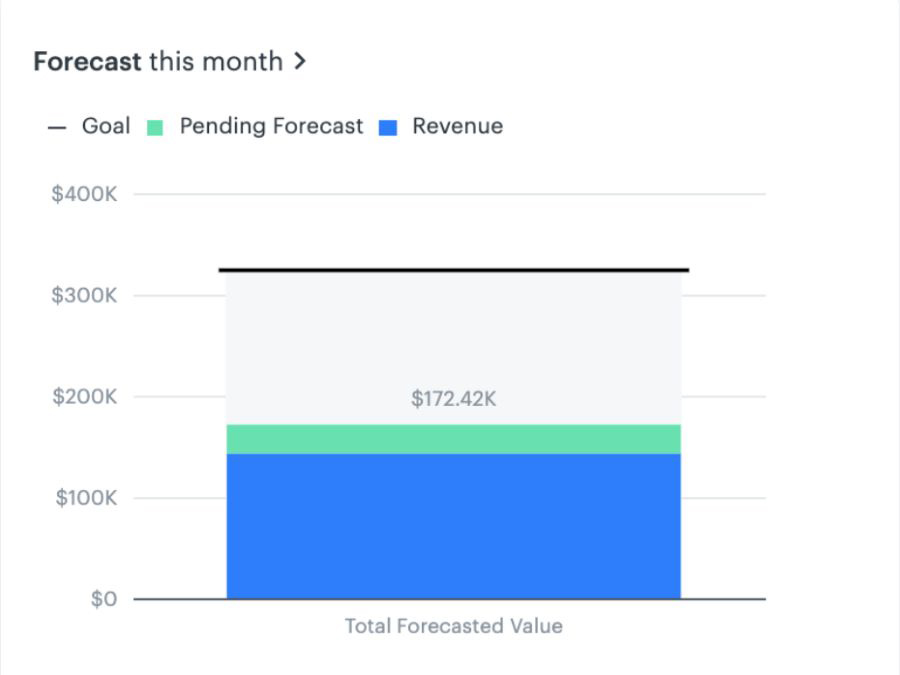 ---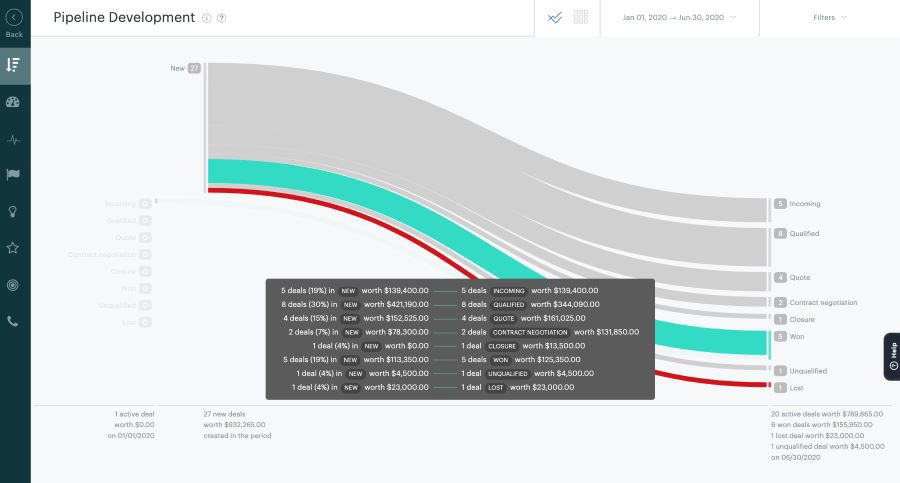 ---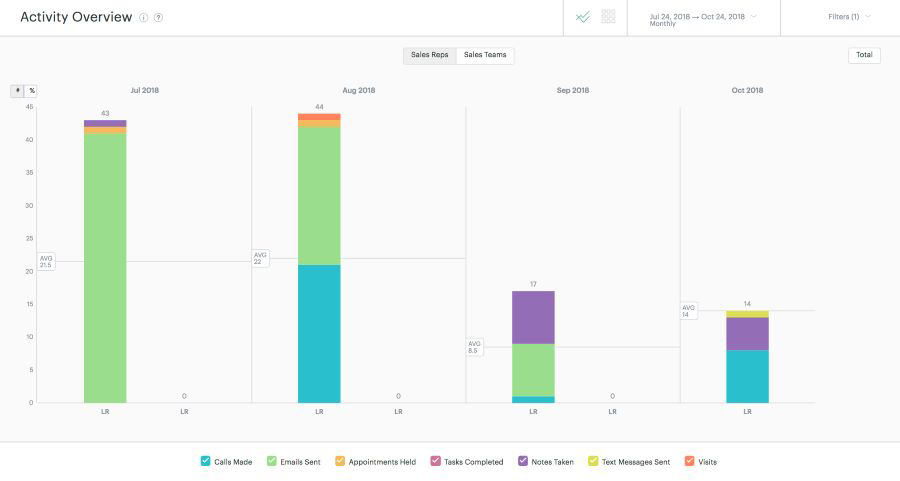 ---
---
Manage your customer data and stay connected with your prospects wherever you are with Zendesk Sell Mobile app for Android and iOS devices. Sales reps in the field can update appointments and tasks, check contacts' nearby locations, update deals, track visits, and log calls.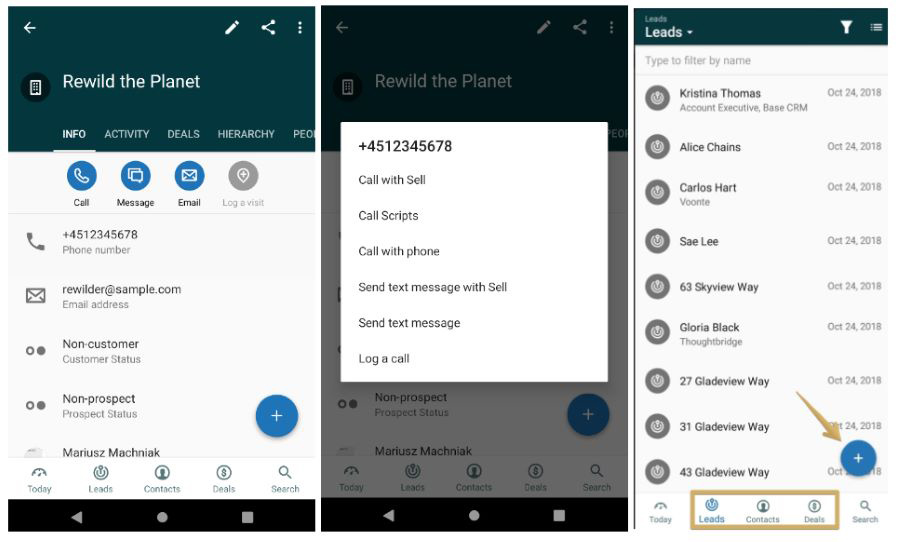 ---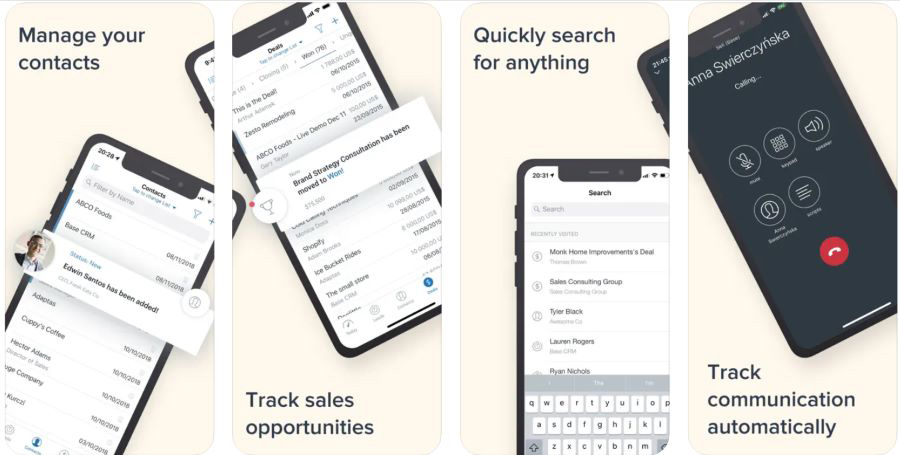 ---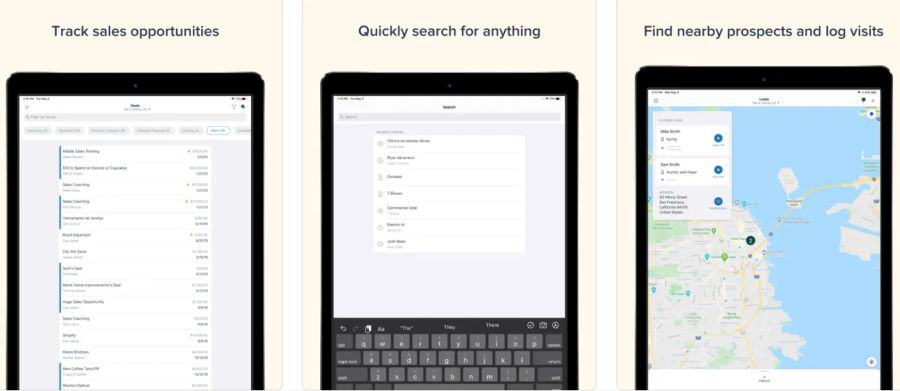 ---
---
Through application programming interface (API) and standard integrations, you can sync the data and use the features of hundreds of your favorite third-party applications from the CRM system. Zendesk Sell integrates with popular applications, including Zapier, Harvest, GIPHY, Trello, and JIRA.
---
Zendesk Sell provides a uniform set of support and services for all of its subscribers. It offers online, email, and phone support during business hours (9:00 a.m. to 5:00 p.m. Central Time, Monday to Friday) for general account information and quick troubleshooting. You can also look for resources and guidance from its Help Center and the Zendesk Community. In addition, you can access live chat support from within your CRM via a chatbot called Z Bot and also use this channel to ask to talk to an agent.
Other customer service perks include onboarding and software adoption programs, role-based video courses, in-product help, interactive troubleshooting, and downloadable tools. For access to priority and 24/7 support, subscribe to Zendesk's Premier support and Assist plans, which start at a one-time fee of $2,500.
Zendesk Sell's Premier and Assist support plans at a glance:
1. Premier
Basic Inclusions: 24/7 customer support, 99.9% product uptime service level agreements (SLAs), one-hour response times, and one-on-one expert consultations
Pricing: Contact provider for a quote
2. Assist: Hands-on configuration, technical guidance, developer guidance, expert consultation, and private training
Assist Lite: $2,500 per instance, per month (12 hours per month)
Assist Core: $5,750 per instance, per month (28 hours per month)
You can also pay extra for a technical account manager and additional professional services, which start at a one-time fee of $8,000. These packages include hands-on configuration, solution design, and advisory consultation for solution deployment, data migration, and customization.
Zendesk's Professional Services packages at a glance:
| Plans | Launch | Optimize | Suite Transition | Transform |
| --- | --- | --- | --- | --- |
| Basic Inclusions | Dedicated implementation expert, weekly guidance, training guides, collaborative configuration, and go-live checklist | Designated project manager, account review and design sessions, configuration guidance, technical guidance, and rollout checklist and review | Account review, discovery and design sessions, collaborative configuration for Support Suite, on-demand training, Suite rollout checklist and review | Process improvement and workflow redesign, roadmap design and feature adoption, and technical platform guidance |
| Pricing* | Ranges from $12,000 to $30,000 | Ranges from $12,000 to $30,000 | Ranges from $8,000 to $25,000 | Contact provider for a customized quote |
*One-time fee
Zendesk Sell scored 3.5 out of 5 in ease of use because of the technical skill required to operate the system. The overall product usability is relatively high, and its interface is intuitive, making it easy to set up. However, it takes some time to familiarize yourself with the layout of menu options. Most users also seek help when synchronizing data, specifically in email integrations. That said, it has a comprehensive set of resources within its help center for users who need guidance in setup and usage.
Based on Zendesk Sell reviews online, users find the platform easy to use and integrate with other software applications. They find its contact and lead management tools to be valuable and convenient. Most also appreciate that it allows sales and support teams to collaborate closely. Lastly, they like how easy it is to generate sales and activity reports based on its detailed analytics.
At the time of this publication, we noted the following Zendesk Sell CRM reviews posted on popular user review sites:
Other Zendesk Sell reviews mentioned areas it needs to improve. These include better mobile optimization and adaptation and more detailed activity reports. They also reported some difficulty in getting in touch with live customer support. However, it is worth noting the provider has a comprehensive set of user guides and a chatbot that assists subscribers in resolving common concerns.
Methodology: How We Evaluated Zendesk Sell
To evaluate this program against other CRM software, we tested each system ourselves. We examined crucial areas, such as pricing, core CRM features, quality of customer support, and ease of use. We also looked at recent CRM ratings about this platform from credible review sites.
Click through the tabs below for our Zendesk Sell evaluation criteria:
10% of Overall Score
Cost is typically an essential criterion for any business, so it was one of our considerations when evaluating the cost-effectiveness of this provider. We usually give a high score to providers that offer a starter plan that costs $30 or less. We also check the availability of a free starter plan, scalable pricing options, and options to pay monthly or annually.
10% of Overall Score
We looked at overall features we feel are essential for any CRM system, such as integration options, reporting, and analytics tools. We also considered the availability of a mobile app—which is crucial for sales reps who are always on the go.
30% of Overall Score
We also looked at the niche and targeted features of the software to see the value a user can get by subscribing. For this CRM system, we checked if they offer specialized features such as lead scoring, email and SMS marketing, workflow automation, and sales forecasting.
20% of Overall Score
We evaluated this provider's platform usability and the level of technical experience needed to use the system. This was analyzed in terms of the expertise required to set up an account, the learning curve to use its features, and the ease of integrating with other third-party applications.
20% of Overall Score
Support is a critical part of running any CRM tool, especially for small businesses that don't have in-house technical support. We analyzed the types and availability of support offered by these providers through live chat, email, and phone.
10% of Overall Score
We looked through existing and best CRM reviews on credible sites to measure the level of satisfaction current users have and any problems they typically encounter. We also added our thoughts and expert opinion on essential features, value for money, and popularity.
*Percentages of overall score
Bottom Line
Based on our Zendesk Sell CRM review, this platform stands out for its lead management capabilities, mobile application, and communication tools. The latter includes a built-in phone system, mass emailing, and texting campaigns. For these reasons, businesses that engage in direct selling through a multi-channel strategy, either from an office or in the field, can benefit from what Zendesk Sell offers.
Sign up for Zendesk Sell's free trial for 14 days before committing to a subscription plan.