A part-time real estate agent spends fewer than 40 hours per week representing buyers or sellers for property transactions. Being a part-time real estate agent can result in boosted income and a flexible schedule. However, income can be less when compared to a full-time agent, making this best for people with other income streams.
Part-time Real Estate Agent Salary
Real Estate Express estimates that a part-time agent working 20 hours a week can make up to $30,000 per year. Agents who work 21 to 39 hours per week can make up to $56,000 per year. However, an agent's salary varies by location and changes according to the amount of time invested in closing sales.
Read our article on how to make money in real estate for more information.
How a Part-time Real Estate Agent Career Can Work
Before meeting state requirements for licensure, aspiring part-time real estate agents must consider personal obligations and financial means before committing to a less-than-40-hours-per-week job. Once these factors have been considered, they must complete pre-licensing coursework and pass the licensing exam.
The first step to launching a part-real estate career is considering personal commitments as well as financial health. Success as a part-time agent depends on the time available in your daily schedule to meet with clients, so ensuring you have a minimum of 20 hours available in your week is critical. Additionally, it's important to know that many agents do not make a sale for up to a year after they start working; this means you will likely need a second source of income.
When it comes time to secure a license, aspiring part-time agents must complete pre-licensing coursework and pass the licensing exam. After applying for and receiving a license, a part-time agent must then find a broker to sponsor them before they can begin working. Success in the early months of work depends on setting up lead generation channels and creating marketing campaigns. This must be balanced with sales calls, showings, and other events.
If you can successfully balance obligations while continuing to generate leads and close sales, then being a part-time real estate agent will likely offer a valuable income stream. However, be sure you assess your financial obligations and hone your time management skills to make sure everything works in your favorite once you become an agent.
Who Part-time Real Estate Work is Right For
Being a part-time agent is right for people who do not have a full-time job but have some weekly obligations and want to make extra income. A part-time real estate agent works less than 40 hours per week, so it is the ideal choice for people who need flexible hours, such as shift-based employees, parents with school-aged children, and even realty office managers.
Being a part-time real estate agent is right for:
Shift employees: People who only work part-time at another job or work off-shift hours with day times free make good candidates for part-time real estate work
Parents with kids in school: When children go off to school, many parents have time to put toward being a part-time real estate agent; while you will still have to balance parental duties with professional responsibilities, an open schedule during the day is a good opportunity to sell real estate
Realty office managers: Office managers for real estate agencies often move into real estate sales because they already have connections in the industry and resources to work as agents
The best part-time real estate agents successfully manage their time and prioritize tasks so that they meet clients' needs without taking time away from other obligations. While time management is key to their success, there are other factors. Read our article on how to become a successful real estate agent for more tips.
How to Be a Successful Part-time Real Estate Agent in 7 Steps
A successful part-time real estate agent manages their time effectively while making consistent sales to increase income — all while covering expenses like desk fees and marketing. To ensure your own success, consider schedule availability, financial needs, and education requirements. You will also need to find a broker with lead generation channels and market yourself.
Here are the seven steps you need to be a part-time real estate agent.
1. Determine Your Level of Flexibility
To pursue a career as a part-time real estate agent, you need time to meet with clients and market your realty services. Agents generally spend half of their available time in the office and half with clients. Be honest about how much flexibility there is in your day so you can determine how many clients you can work within a week accurately.
A good way to learn the time commitment of a real estate agent is to talk to a local agent. Call a local realty office or talk to an agent online about how much time they invest in their career — specifically, how much time they allot weekly for client meetings and how much they set aside for administration tasks. This will give you a good understanding of how much time you will need to be a successful agent.
Also, consider your other commitments. Ideally, you would be able to block out several hours of each day for real estate work. Look for any places where your life and your career as a real estate agent might conflict and think about ways to avoid these clashes. If you find too many conflicts, then being a part-time agent might not be the best choice. However, if you have three to four consecutive hours available each day, then part-time real estate work is feasible.
2. Ensure You Have Financial Support
Although being a part-time real estate agent can provide additional income, it might take up to a year or more to make your first sale. To ensure you're financially covered, consider your monthly expenditures, then estimate likely income from your work as a part-time real estate agent and see if the work is viable. To help create a working estimate, consult local agents.
First, write down your monthly expenses like rent, food, insurance, and car loans. Anything that you pay on a monthly basis should be included on your list of expenditures. Do not include incidental costs or luxuries — unless you expect them to remain in your monthly budget.
Next, note your monthly income from your primary job. Subtract your monthly expenses from your monthly income. If you have sufficient funds to cover all expenses, you will likely be able to work for several months without guaranteed income from real estate work. If, however, you are not covering your current expenses and are leaning on savings or cash reserves to stay afloat, part-time real estate work may not be the best option.
It's also important to consider the upfront costs of becoming a real estate agent; these include prelicensing education, license application fees, and any marketing efforts you need to secure clients. Start by researching online real estate schools to determine prelicensing education costs. Then, consult a local agent to ask about likely lead generation and marketing costs. Determine if you have sufficient savings to cover these costs without incurring debt.
It's important to acknowledge that becoming a part-time real estate agent is about more than just time availability. Make sure you have sufficient funds from a primary source of income to cover monthly expenses when you begin work and ensure you can cover upfront costs for prelicensing education and marketing. If you find you are financially secure enough to handle these expenses, then work on completing license requirements for your state.
3. Complete Education & Licensure Requirements
The educational requirements for licensure vary from state to state, but prelicensing classes and an exam are standards for all real estate agents. Start by finding out if your state allows online coursework; you can do this easily by visiting your state's real estate commission website or by visiting Real Estate Express and researching license requirements. Next, complete your coursework, take your exam, and apply for your real estate license.
Here are the steps to meeting all license requirements in your state:
Outline the licensure process: Create a checklist of steps you have to complete to get a real estate license; this will help you stay on track with your educational goals
Research state requirements: Visit your state's real estate commission website to learn the exact requirements for securing a real estate license; some states require extensive in-classroom coursework, for example, while others need fingerprinting for background checks
Complete coursework: For convenience and affordability, it's recommended that you enroll in an online real estate school; register easily on your ideal school's website and complete the coursework in as little as a few weeks
Pass exam & apply for license: Once you have finished your real estate exam prep, schedule and take your exam; after passing your exam, apply to your state real estate board for your license
Once you have submitted your application, you will have to wait two to four weeks for a reply. If your license is approved, you will receive notice by mail and email. While you are waiting to hear about the results of your license application, you should start searching for a sponsoring brokerage; this is required as part of your licensing.
4. Find the Right Brokerage
Finding the right real estate brokerage is critical for a part-time agent; some brokers supply agents with leads and training, while others offer very little support. Start by researching the best real estate company to work for — considering both national and regional franchises. Then, set up interviews with brokers and ask questions about desk fees, training, and sales expectations.
Once you have chosen a brokerage, you will need to supply proof of employment to the state to finalize your license. Check with your state's real estate commission to find out what materials you need to send to assure licensing isn't delayed.
5. Set Up Lead Generation Tools
If your chosen brokerage does not supply you with leads, you will need to set up your own lead generation channels. Start by setting up a lead generation tool that will launch ads to grow your lead database, then supplement these with leads you secure through your professional network.
Here are the industry-leading lead generation tools you should consider:
While the tools above are effective ways to secure leads as a new part-time real estate agent, there are many ways to acquire high-quality, warm leads. For more guidance, read our article on real estate lead generation ideas.
6. Market Yourself
Marketing yourself and your brand will make it easier to attract potential buyers and sellers while moving existing warm leads closer to a sale. Use social media, advertising, networking, direct mail, and email campaigns, to increase visibility, send traffic to your website, and encourage prospective buyers and sellers to close a deal.
Here are some ways to marketing yourself as a part-time real estate agent:
Social media: Agents should have a professional Facebook real estate page that features weekly posts; consider engaging your audience with real estate expertise, community information, and market details
Advertising: Advertising through Google Ads and Facebook can help part-time real estate agents gain leads in their farm area; Facebook is likely the most effective advertising platform for real estate as it boasts extensive targeting options; find out how to create Facebook ads for real estate
Networking: Part-time agents need all the connections they can get to grow their sphere of influence; find out how you can use your networking to connect with people in the community
Direct mail: Sending postcards or flyers to your farm area with a direct mail company like ProspectsPLUS! increases exposure while saving you time on design, printing, and mailing
BombBomb Email marketing: Using email marketing through a service like can keep you engaged with leads and encourage them to reach out about specific listings
Use each of the marketing tools above to connect with potential buyers and sellers. If you find one that works better than another, focus your time and money on that tool. But always examine your return on investment (ROI) to make sure you aren't wasting money on marketing that doesn't work.
7. Master Time Management
A part-time real estate job requires you to be a master of time management. To overcome potential conflicts, schedule each day, track leads on a daily basis, stay on top of deadlines, and use tools to streamline tasks.
Here are four ways to master your time as a part-time real estate agent:
Schedule your day: Focus on creating a daily schedule of things you need to accomplish and a timeslot for every major task that needs to get done each day; it's best to block out consecutive hours for work so that you can maintain focus
Track your leads: Get a CRM like Freshsales to help you keep track and nurture leads; it offers a Free Forever plan that helps you track leads, ensuring that no opportunities are missed
Set alerts: Install a time management app to keep track of your tasks and alert you when you have things to do
Use tools to streamline tasks: Deploy the best real estate agent software and tools to save time on the task agents repeat the most
Managing your time is a critical component of part-time real estate agent success. From meeting with clients to marketing your part-time real estate business, you have to be able to fit all of your tasks into a part-time schedule. Find out more about the ways to manage your time with tips from the pros.
Pros & Cons of Being a Part-time Real Estate Agent
There are both advantages and disadvantages to being a part-time real estate agent. While it might sound like a great idea to have an independent job that allows you to set your own schedule, there are some complications of part-time realty work. For example, while you may increase your income, you have upfront expenses to cover before you even get started.
Part-time Real Estate Agent Pros
Here are the pros of being a part-time real estate agent:
Increased income: Real estate agents who work less than 40 hours per week can increase their income by $30,000 to $50,000 per year — depending on their time investment
Industry experience: For people working in a realty office, being a part-time agent can give you the necessary experience needed to make a full-time career move
New connections: Real estate agents are constantly meeting with new clients and expanding their sphere; this can mean not only more sales but a broader social circle
Part-time Real Estate Agent Cons
Here are the cons of being a part-time real estate agent:
Upfront expenses: While on-the-job expenses, like signs and business cards, are often covered by brokers, you still need to pay for your license and, in many cases, your lead generation and marketing.
Poor client perception: Some clients hesitate to work with a part-time real estate agent because they perceive he/she is less committed to their goals than a full-time agent.
Time constraints: Fitting in clients on a half-day schedule or during abbreviated business hours make it difficult to get everything in. Clients do not like waiting for responses or an opportunity to view a home.
Being a part-time real estate agent is right for people who have solid financial support and free time to spend building a career. If you find that you do not have enough money or time, then postponing your real estate efforts for a few months until you can stabilize your income or reduce your commitment might be a good choice.
6 Pro Tips for Becoming a Successful Part-time Real Estate Agent
Many full-time agents have a hard time meeting job demands in 40 hours a week; it is that much more difficult for part-time agents. That's why we asked six top real estate professionals for advice on how to be successful as a part-time agent.
Here are the top 6 tips for real estate success from the pros.
---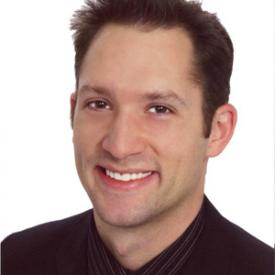 ---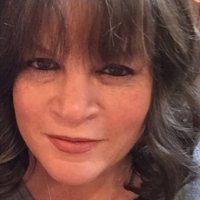 ---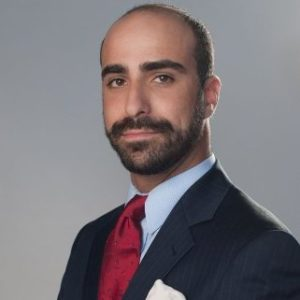 ---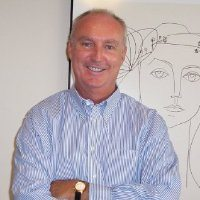 ---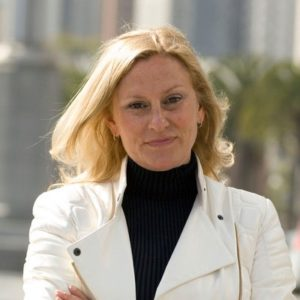 ---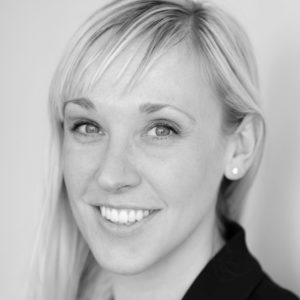 ---
Frequently Asked Questions
Do brokers hire part-time agents?
Yes. However, brokers are sometimes hesitant to hire part-time agents because full-time agents make more money for the agency. Brokers also have to train agents who join their brokerages and, as this can be both time-consuming and expensive, they can be hesitant to invest in part-time agents. To maximize your chances of being hired, secure an endorsement from an established and respected agent.
What are the hours for a part-time agent?
The hours are flexible for a part-time agent. While you can make up your own schedule, you do need to make time to meet with clients and complete marketing or lead nurturing tasks. Also, be sure you set aside time for necessary administrative duties.
Do you get a base salary as a part-time real estate agent?
With some exceptions, real estate agents generally only earn commission on closed sales. Redfin does offer a salary base because agents are employees; however, Redfin is the exception in the real estate industry. Find out more about the salary of real estate agents.
Bottom Line
Before becoming a part-time real estate agent, consider your financial security and weekly availability for working with clients. If you can manage your time well and have the funds to secure a license, then part-time real estate work might be a good way to secure extra income while leaving time for other obligations.