How to Build Backlinks & Rank Higher With 17 SEO Strategies
One of the most effective ways to improve your rank in search engine results pages (SERPs) is a successful strategy for how to build backlinks from high-authority websites. This involves optimizing your own content, leveraging the content of other sites, and creative link-building techniques—and while it takes time, it's worth it. Having high-quality backlinks produces more organic traffic for your website, improves your domain's authority, boosts sales, and builds your brand. But high-quality backlinks are also notoriously hard to obtain.
For this reason, we compiled a list of the best ways to build high-quality backlinks to improve your website's search engine optimization (SEO), starting with your own content:
1. Start With a High-quality Website
Start With a High-Quality Website

What We Like
Fast and easy to build and launch a website when you use a site builder
Many affordable options for building websites
Creates instant trust in your brand as a legitimate business
Drag-and-drop page builders and templates make it easy to update and add new content
What's Missing
No guarantee you'll get backlinks from other sites
Requires ongoing maintenance and time investment to create and publish link-worthy content
Who It's Best For
Any business that doesn't have a professional small business website
Regardless of which methods you use to build backlinks from high-authority sites, none of it matters if you don't have a quality website to link back to. Lackluster design, outdated content with broken links, and inaccurate or incomplete information doesn't look professional and may turn people away from your brand.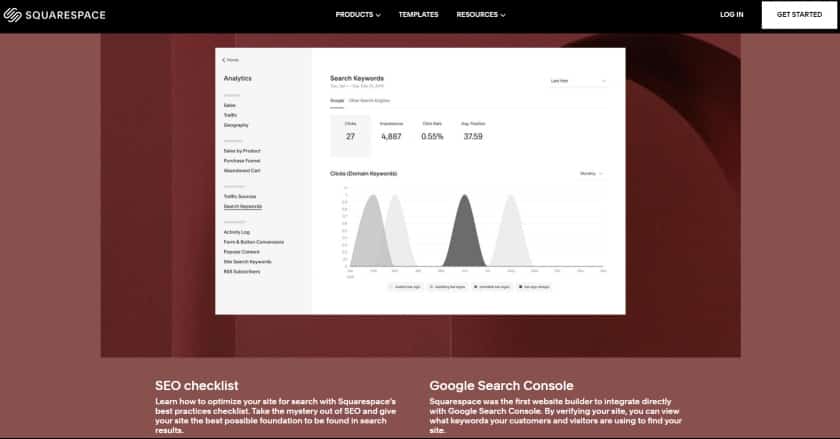 The good news is that you don't have to do the design yourself or pay a high price to get a great-looking website. To design a site yourself with minimal effort on your part, use Squarespace. It's one of the best website builders for SEO thanks to its advanced tools. You can easily publish pages and blog posts and optimize your site for search.
For example, Squarespace makes it simple to add image alt tags, proper page titles, and integrate your social media and search engine tools, and it includes secure sockets layer (SSL) encryption. Plus, Squarespace has industry-specific, modern templates so you can quickly build a great-looking website with quality content that any other site would be happy to link back to.
2. Create Backlink-worthy Content
Create Backlink-worthy Content

What We Like
Quality evergreen content can produce backlinks virtually forever
Gives brands, bloggers, and journalists reasons to link to your site
Establishes your brand as an authority
Generates organic traffic to your site
Quick results if you have a network of bloggers who help share your content
What's Missing
No guarantee your content will get a backlink from other sites
No guarantee a site will link to you (or it may give you a "nofollow" backlink that provides minimal SEO benefit except for any traffic the link generates for your website)
Who It's Best For
Any business that wants to maintain a blog with high-quality content
New businesses that need to establish themselves within an industry
One of the best ways to get both organic traffic and build backlinks from websites with high Google search domain authority is to publish high-quality content, usually on your blog. Topic bloggers and brand websites that use content marketing to drive traffic always need fresh content, so when you have something that's relevant for them to write about, they'll be happy to link to it.
Always start with keyword research to ensure you're using keywords that will target the type of search traffic you want to attract. Then write content that makes sense for your brand, website, and audience. You can then create and send pitches asking for an SEO backlink (i.e., not a "nofollow" link) via email to other websites that might have an interest in your content.
Not sure what types of content you should create and publish? Try coming up with keyword-rich content that inspires emotion, such as:
Humor
Poignancy
Controversy
Surprise
Joy
Urgency
Emotion is such a powerful tool for marketers because it taps into a more instinctive part of the brain—it doesn't require cognitive function for us to understand the messaging. A study by the Institute of Practitioners in Advertising (featured in the book "Brand Immorality") found that emotional content is twice as effective. So, rather than simply writing about your product or service, it would be better to try to tap into how your product or service makes a person feel.
If you don't have the time or skill to write strong, search-friendly content, you can outsource it. There are many content marketing and local SEO tools to help you find and manage keywords, SEO tactics, and other website optimization methods. For example, try Ubersuggest's free keyword research tool to target location-specific keywords, and upgrade to get full access to competitor insights and content ideas.
If you are looking for more than help finding keywords, you can find affordably priced professional SEO content writers on Fiverr. While it might take time to find a freelance writer who can write for your brand or industry, it could be the most time and cost-efficient way to add backlink-worthy content to your website on an ongoing basis.
3. Build a Reputable Brand
Build a Reputable Brand

What We Like
Long-term strategy that increases organic traffic over time
Creates awareness of your brand and product or service
Creates loyal customers
Increases profit over time
What's Missing
Difficult to establish quickly
Lots of competition, depending on industry
Who It's Best For
Any business that wants to do become a trusted brand
Small businesses that want to add long-lasting value
Building a reputable brand takes time, and the domains of the websites with the highest authority are usually older. They're also often the ones with the most organic backlinks. If you already have an established business and brand, gaining backlinks through brand reputation could be easier, but if you're just starting, you'll have to be patient and continue to instill trust and authority in your audience.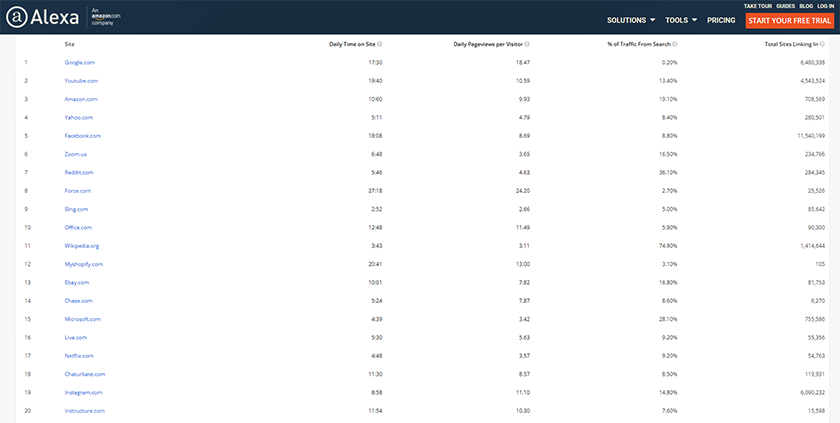 A strong brand is known by the audience it targets. To create a reputable brand identity, start by researching your audience and knowing what resonates with them. Make sure your brand and business' mission align with your target buyer types and customers.
Once you have this information, reach out to organizations and other brands (with similar or overlapping audiences) that would make good referral partners for your business. Not that you'll create a partnership per se, but it might make sense to ask relevant brands to link to relevant pages on your site (and vice versa).
For example, if you run a dog biscuit bakery, it might be a good idea to reach out to local dog daycare businesses or animal trainers and exchange backlinks. The more you spread awareness through others who share a similar audience, the better it is for your business (and theirs). In a way, building backlinks will also help establish your brand, so it's win-win.
4. Publish Customer Success Stories
Publish Customer Success Stories

What We Like
Acts as a positive review/testimonial and customer endorsement
Good chance of customers sharing a link via social media, email, and their website
Builds trust with new customers
What's Missing
Hard to find customers with strong domain authority to build backlinks
May take time to identify which success stories to write and then time to write them
Who It's Best For
Business-to-business (B2B) businesses looking to acquire backlinks from customers' sites as well as traffic from links shared on social media or email
Business-to-consumer (B2C) businesses wanting to get backlinks by sharing success stories or testimonials of customers with large social followings or high-authority websites
Many businesses feature customer success stories in the portfolio section of their website to inspire trust in a product, service, or brand. It's a common practice for both business-to-business (B2B) and business-to-consumer (B2C) companies to request testimonials to include when writing a case study about a client.
Your stories will usually include links to your clients' websites, which also gives them a boost in web traffic and SEO. Additionally, featured customers may write something about your business on their website, giving you that natural backlink to help your site's authority with Google.
In addition to the potential for quality SEO backlinks, customer success stories should be search-optimized with strategic keywords so you also benefit from organic web traffic. The information in the customer's success story helps prospects see the practical value of your offering and brand.
5. Publish an Industry Study to Build Backlinks
Publish an Industry Study to Build Backlinks

What We Like
Highly valuable content for journalists and industry-related businesses
Potential to build many backlinks to high-authority sites
Long shelf life
What's Missing
Requires access to new data, a unique take on existing data, or ability to survey a fairly large group of customers or contacts
Can be more expensive than finding unlinked mentions
Research and writing process takes a long time compared to writing blog articles
Who It's Best For
B2B businesses that have access to data to filter by demographic to create a relevant study
Any business that has a large pool of customers or contacts (or a purchased list) to poll or interview
Publishing an industry study with new data or unique takeaways can earn you high-quality backlinks from news outlets, bloggers, other businesses in your industry, and even competitors, especially if you target a compelling pain point. Another great thing is that you choose the topic, and your study can incorporate keywords that would be easy to rank for, which could mean lots of organic web traffic for your site in addition to high-quality SEO backlinks.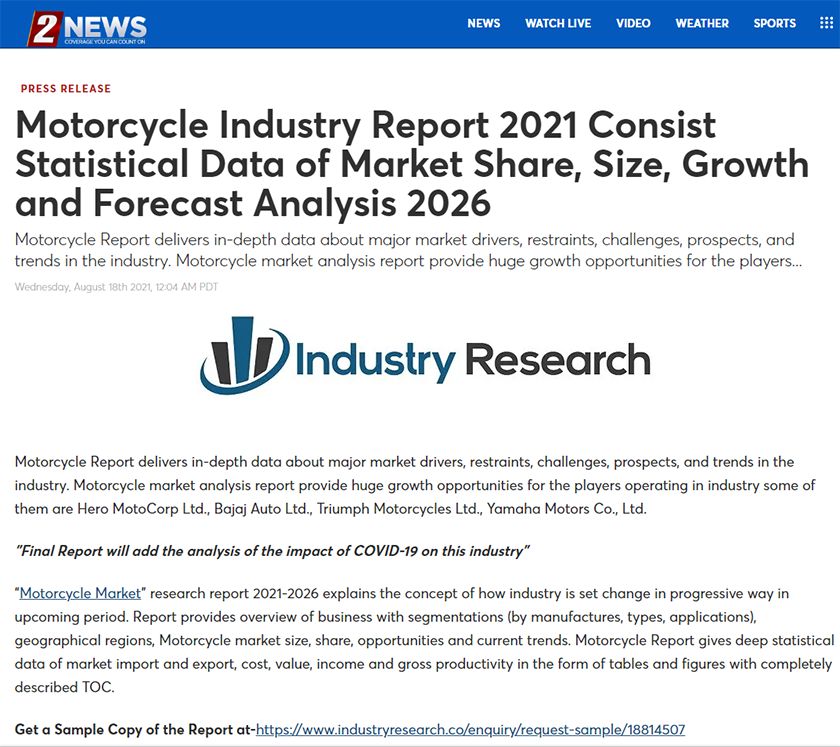 Do keyword research to find the topics you can turn into an industry study. If you already have data that works, you can easily create a case study and show how your product or service solves a problem.
If you don't have access to data, you may need to create a questionnaire or poll and send it to your customers to gather the data you need. If your contact list isn't sufficient, another option would be to purchase an industry email list and send out a poll to gather data, or conduct a poll on social media.
Sometimes all you need to do is publish the study on your site and wait to rank for the keyword that's related to your topic. The SEO backlinks you earn will be organic and plentiful.
Ideally, you will use multiple methods to bring attention to your case study or white paper. For example, you could create and distribute a press release to get the word out, send an email to your contact list, share a link on your social networks, and use HARO (Help a Reporter Out) to identify journalists who might be looking for this kind of study.
6. Optimize Your Social Media Efforts
Optimize Your Social Media Efforts

What We Like
Easy to post links on every social media site you use
Drives traffic to your site from social
Great place to share your content
Ability to track where site visitors came from
What's Missing
Ongoing process that requires continual time investments
May require you to hire a social media manager for better engagement
Most links posted on social networks are "nofollow" backlinks by default
Who It's Best For
Small businesses that want to connect with customers via social media
Any business that wants to cover all their bases for lead generation and nurturing
Even if all you do is create a Facebook business page and include a link to your website in your bio, that's a backlink (albeit a "nofollow" one) from one of the top sites in the world. You should do this for Twitter, Instagram, LinkedIn, and any other social media site you join. Plus, there are other ways to drive traffic to your site and get more backlink opportunities if you use social media effectively.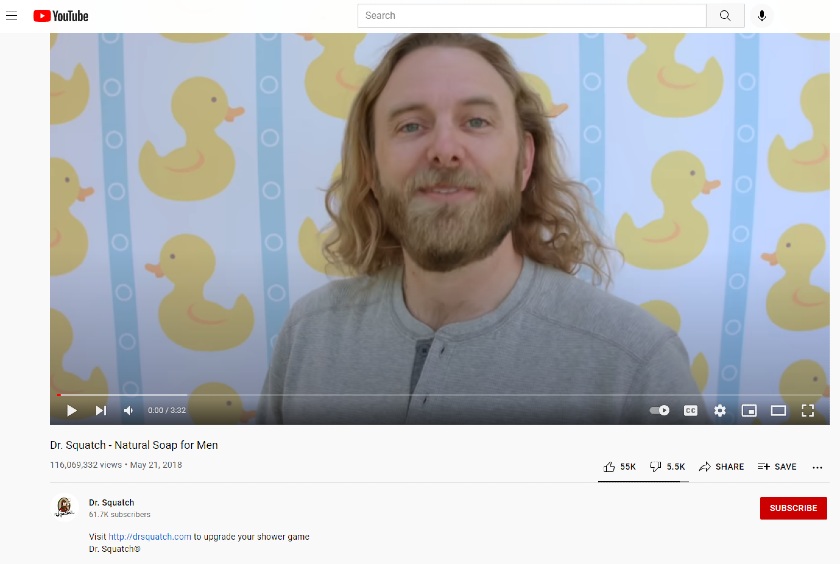 Share the content from your site on your social media profiles. If any of your followers like it or share it, you have a greater chance of being discovered by a new person. There's also a chance that a follower or influencer may like it and choose to give your content a backlink from their own sites and social media.
To optimize your social media efforts, post on a regular basis and engage with your audience to build loyalty and trust. Don't forget to add your link to any video you upload to YouTube, one of the most-watched and linked-to sites ever.
7. Find Broken Links on Other Websites
Find Broken Links On Other Websites

What We Like
One replaced broken link could give your site multiple backlinks
Reach an established audience that already trusts the original linking site
What's Missing
Takes a very long time to do and see results, unlike with HARO
Site owners may not want your replacement content
Who It's Best For
Business owners with topic authority who have or are willing to create content for specific outdated content
You'll find websites in your industry or audience niche with blog articles that contain a significant number of links to other websites, such as statistic articles and listicles. Not every site does diligent "housekeeping" and site maintenance, however, and over time they end up with content that has broken links. These broken links can be little-found treasures.
Researching broken links takes quite a bit of time and effort, but the return on this investment can be super-valuable. A piece of content that has even just one broken link (taking people who click on it to a 404 error page) could have multiple other sites linking back to that same tidbit. By giving the site owner an unbroken new link for the anchor text, your site could be the recipient of a lot of new traffic and backlinks.

To obtain backlinks from broken links on other sites, identify websites that have high domain authority and content with lots of links. Then use Ahrefs' site explorer's filter to drill down into the site's pages.
You can filter by 404 error pages, which will reveal the broken links you're looking for. Then you can use the WayBack Machine to see what was on that linked page and create your own similar content to send as a suggested replacement link.
It's beneficial for the site you want a backlink from (no one wants broken links in their content) and for your website—if you're able to successfully get a backlink. If the site won't replace the broken link with your content, they might be open to letting you write a guest post on a topic relevant to their article.
8. Comment on Moderated Blog Posts & Forums
Comment on Moderated Blog Posts & Forums

What We Like
Can be quick and easy
Reaches new customers in an approachable way
Valuable comments stay in the comments section (and so does your link)
What's Missing
May require more time and effort than you can invest, or you might need to hire someone to research sites and write comments
Comments or posts may be automatically removed because of links, or links might be removed
Links may be "nofollow" by default on some sites
Who It's Best For
Businesses that offer solutions easily explained to customers on blogs and forums
Businesses that want to establish themselves as experts in their industry
To make blog or forum commenting work as a backlink strategy, approach it as a relationship-building process. You won't get far by just posting your link in every related industry blog or forum (you'll probably just be marked as a spammer). Every comment you post has to be conversational and valuable.
First, find blogs, forums, and Facebook groups that make sense for you to follow or belong to, and then join in the conversation. Don't try to include a link in every post or response you give. You're commenting to offer valuable knowledge or help with a pain point. If adding a link to your site makes sense, go for it, or wait for someone to ask for exactly what your business provides.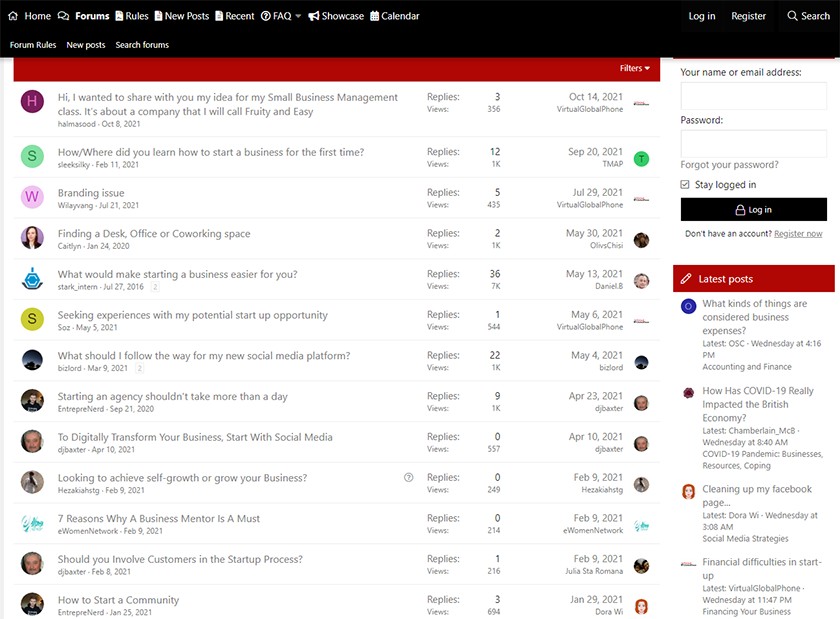 People are quick to spot low-value comments and spam, so always post with authenticity and real value, although this may be quick and easy or time-consuming and challenging. If you have the time to devote to commenting yourself, go for it.
If you can't devote time to commenting on blogs and forums, you may need to hire someone to do so on behalf of your business. If you do want to outsource, you can find virtual assistants on Fiverr to help find opportunities and post comments for you.
9. Send Out Press Releases
Send Out Press Releases

What We Like
Easy to target journalists relevant to your area or industry
Ability to cast a hyper-local, regional, or national net
One press release can result in multiple backlinks
What's Missing
Links may only be temporary if the article is only published for a set period of time
Content might only be published in print or shared on TV or radio, which won't generate SEO backlinks
Backlinks will often be "nofollow" with limited SEO benefit
Who It's Best For
Brands that have a timely, newsworthy event coming up
Businesses that have newsworthy announcements, especially if localized
When you have a newsworthy event like a new product or service, support for a charity or community event, or a high-profile new hire, publish a press release. It's a great way to offer content to journalists who write about your industry or location, like local newspapers, magazines, and TV stations. In return, you're likely to get backlinks when articles about your event or piece of news get published online.
Your press release's copy should include targeted (search-optimized) keywords, a link to your home page, and your business information. Send your press releases to a variety of journalists and bloggers if your press release is relevant to what they write.
Alternatively, consider using a professional press release distribution service to target journalists and publications by audience and location to increase your odds of getting published and landing more coverage. The more outlets that publish your content, the more inbound links you can get.
Here are some of the top press release distribution services:
Newswire: Best distribution service for businesses looking to reach people in a specific location, such as a city, state, or region
eReleases: Best service for sending your press release to a targeted audience
Send2Press: Most affordable press release distribution with plans starting at $99
10. Find Unlinked Mentions to Build Backlinks
Find Unlinked Mentions to Build Backlinks

What We Like
Often easy to find unlinked mentions
Getting a backlink usually isn't hard
No need to move slowly and build a relationship (but this can help for long-term benefits)
What's Missing
Sites might not agree without incentives like a reciprocal backlink or review
You might get a "nofollow" link, which won't benefit your SEO as much as a follow link (benefit limited to potential traffic)
Who It's Best For
Businesses likely to have been mentioned on other websites or news articles
Businesses that want quick outreach to build backlinks
Unless you've just started a new business, there's a chance that someone on the internet has heard of your company and mentioned your brand, product, or service without linking to your website. This is a huge opportunity to reach out to those advocates and request that they link to your site, so you can get a free SEO backlink.
Finding unlinked mentions to build backlinks can be as easy as searching Google to find mentions of your business' name. Then create an outreach campaign to ask for a link, which should be easy enough—after all, they're already mentioning you in their content. You can simply use a Google search to find mentions, or use the BrandMentions app, which makes it easy to find mentions of your business across the internet.
Keep track of those you contact and any new backlinks you get as a result. One of the best tools for tracking all your search optimization efforts, including SEO backlinks, is BrightLocal. It includes a citations builder, backlink checker, and reputation manager all in one place.
11. Write Testimonials for Other Sites
Write Testimonials For Other Sites

What We Like
Doesn't take a lot of time
Well-written testimonies are often shared on social media and other marketing content
Creates brand awareness and trust
May produce a reciprocal backlink
What's Missing
Testimonial may not be used
Lower odds of getting a backlink than guest blogging
Not an option for B2C companies
Who It's Best For
Business owners who use products or services from customers or businesses in their network that they can offer opinions on
Small businesses that want to show support for organizations or similar businesses that align with their own mission
Unlike requesting a testimonial from customers or clients, writing a testimonial is much easier. They're quick to write, and what business doesn't want to receive positive feedback about their product or brand? You don't even have to be a good writer to write a testimonial that's effective—just be honest and straightforward.
Research your industry to find like-minded organizations, or start with the local businesses your business already buys from. Then write your testimonial and submit it, along with a photo of yourself or your business logo, and include a short bio with a link to your site. If the website publishes your testimonial, you'll have a long-lasting backlink that could improve your SEO.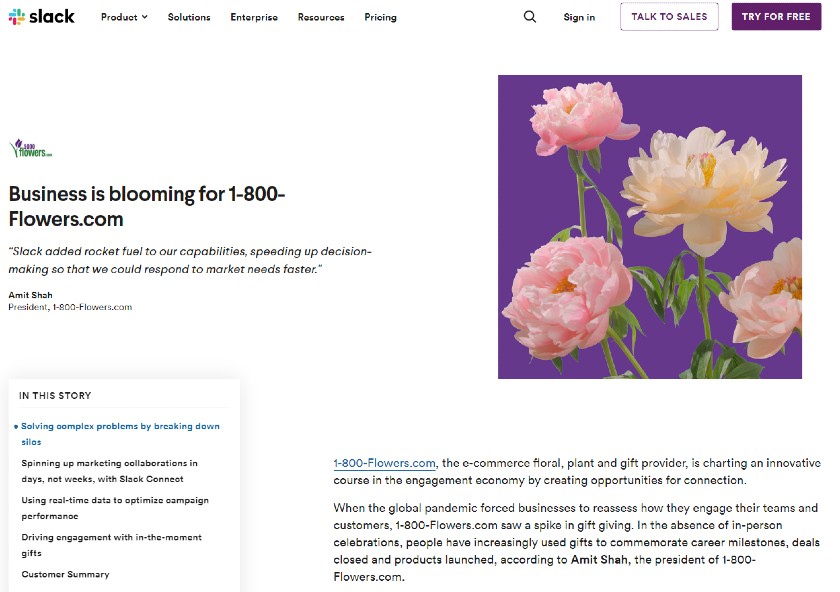 12. Write Guest Posts With Backlinks
Write Guest Posts With Backlinks

What We Like
Introduces your brand to new audiences
More likely to get a follow backlink
May result in additional backlinks from others who discover your guest posts
Potential for more guest post opportunities
What's Missing
Process of finding sites for guest posts and pitching ideas can be daunting
Time-consuming to write unique content
Who It's Best For
Any business that wants to build brand awareness by reaching a new, but similar audience
Businesses that rely on content marketing to drive traffic to their websites
Guest blogging is an excellent way to build backlinks, drive traffic to your website, and introduce new audiences and potential customers to your business. Keep in mind that it's important for your guest posts to be published on high-authority websites, otherwise you run the same risks of penalization with Google as you would with other methods that generate backlinks from spammy sites.
To get started guest blogging, create a content marketing plan:
Create goals for your guest posts: Ask yourself what your post should do beyond acquiring a backlink from a high-authority website (e.g., brand awareness, attract new site visitors, add subscribers, and so forth).
Find like-minded blogs or sites: Make a list of the top-quality ones. You can use tools like Ahrefs and SEMRush to see a website's domain authority and who they link to when deciding if it's a good fit for your content.
Reach out to site owners: It's time to build relationships. Find a common denominator between your business' content and theirs. Share their content and tag them on social media—show them you're interested in their business or blog.
Send a guest post pitch: Once you've established a connection with a blogger or site owner, it's time to create and send your pitch to see whether they will let you write a guest post for their blog. If the answer is yes, it's time to write your guest post.
Create the content for your guest post: You can do this yourself or hire a freelance writer from Fiverr to write the piece for you. Make sure you include your bio, and don't forget a link to your website. Many times you'll be able to include a link in the content and in your bio, giving your website two quality backlinks to improve SEO.
Promote your post: Promote the post to your own audience on social networks, in email marketing, or even in links as part of new content on your site to drive traffic to your guest post. It's good for both of you and solidifies your relationship, so you could get more guest post opportunities in the future.
13. Guest Star on Podcasts
Guest Star on Podcasts

What We Like
Lots of podcast options
Easy to get a backlink
Creates brand awareness
What's Missing
Requires development of a pitch—a unique or compelling reason to feature you on the podcast
Requires you to be comfortable being interviewed, unlike writing written content for case studies or blogs
Who It's Best For
Small business owners who are good at public speaking and storytelling
Topic authorities who are comfortable talking about them in-depth in front of an audience
Podcasts are a very popular medium businesses use to promote products and services. There are so many out there that you're sure to find more than one in your industry. Most podcasters also have a website with extra text-based content, such as footnotes, and information about each episode. It's a great place to get a backlink.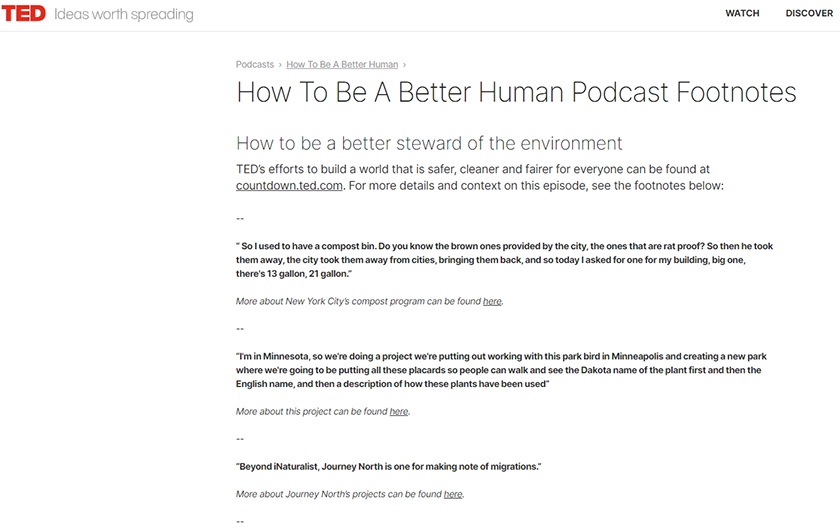 Just as you would with bloggers, journalists, and other site owners, research podcasts to find those whose target audiences align with that of your business. Strike up a conversation with the podcaster and build a relationship.
Once you have a rapport, send your pitch and you may be the next featured guest on their podcast. Be sure to provide a bio that includes a link to your website, or ask for the backlink to be added to the podcast's description or credits.
14. Invite Bloggers to Do Reviews
- Ways to Get High-Quality SEO Backlinks

What We Like
Ability to build backlinks from high-authority blogs
Endorsements from online influencers
Potentially more affordable than traditional advertising
Easy to track the efficacy of your efforts
What's Missing
Expensive compared to publishing link-worthy content
Outreach can be time-consuming
May take a while before content is created
Who It's Best For
Businesses that can send products to bloggers or influencers for free
Businesses with services or tools reviewers can use for free and the ability to pay influencers or offer exclusive discounts to their audience
Sending bloggers free products or free trials to services is fairly easy to do, and many businesses find success with this method of influencer marketing. It will usually mean a guaranteed backlink for your website if the blogger or influencer agrees to review the product or service free as content for their followers.
Follow the same method as when building relationships—create a connection before asking for a review. For top bloggers, YouTube reviewers, and Instagram influencers, getting your product free may not be enough. Consider how you can sweeten the deal, such as offering their audience an exclusive discount or paying the influencer for their effort (and access to their valuable audience).
15. Build Relationships & Ask for Links
Build Relationships & Ask For Links

What We Like
Networking within your industry can lead to partnerships
One good link can lead to more (others may link out to your site after seeing your link on a high-profile site)
What's Missing
No guarantee of getting a response or a backlink
Bloggers may apply "nofollow" to your backlink, which limits the SEO benefit to traffic generated by the link
Who It's Best For
Businesses that offer products or services that pair well with other specialties in an industry (e.g., bridal jewelry in the wedding industry, hydroponic planters in home decor and gardening industries)
Sometimes the process of how to build backlinks for SEO can be as simple as asking. For example, there are bloggers and influencers looking for brands to suggest to their followers and yours might be just the right thing. There are also sites out there that publish roundup articles, listicles, and directories of the best businesses in the industry.
Your products may speak for themselves, but it's still a good idea to reach out and build relationships personally with those who run sites from which you want a backlink. Get started by finding websites that are relevant to your industry. For example, a jeweler who designs unique wedding bands could search online for blogs and sites that offer wedding, bride, and groom-related products, services, and content.
Reach out to blog owners to strike up a conversation about your shared industry and mention a piece of their content you liked. Once you build rapport, you could suggest a content idea that could work for their blog that combines your shared interests, such as floral design on wedding bands to match the couple's floral arrangements (if you're reaching out to a florist).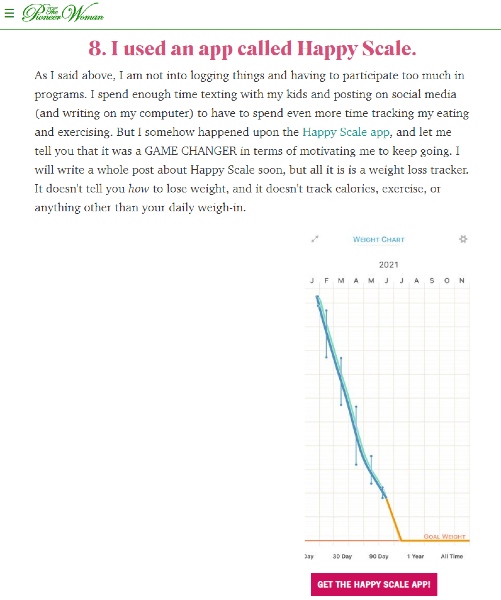 You can use customer relationship management (CRM) software to organize and maintain relationships with your clients, but it's also useful for contacts like bloggers and writers who can help you build backlinks. Keep and refer to notes about each relationship to make it easy for you to reach out regularly and continue building relationships.
16. Use HARO to Build Backlinks
Use HARO to Build Backlinks

What We Like
Easy to use as an expert
Can result in high-authority SEO backlinks from news sites
Opportunities for you to be featured on top news websites and blogs around the world
What's Missing
Can take a lot of time and effort
Requires you to be proactive to find opportunities to participate
More time-consuming than sending out press releases
Backlinks from news sites are often "nofollow," which minimizes benefits for SEO to generating traffic only
Who It's Best For
Small business owners who can speak with authority on multiple topics (the more you can answer, the better your odds of being published)
Help a Reporter Out (HARO) is an excellent public relations tool that's used by businesses, professionals, site owners, bloggers, and journalists to pitch story ideas, introduce new products or services, or answer questions about topics in which they are experts. Essentially, it's a network that connects those who need topical content with those who can provide it.
Creating an account on HARO is free to do and it's easy to use. As an expert, you respond to queries for topics and industries you're an authority on. When a reporter or blogger needs someone to comment on a topic, you'll get a notice that you can respond to with a quote and include a link to your site.
When relying on your response or expertise, bloggers and reporters will usually include a backlink to your site to help prove your authority and their fact-checking. It's a win-win.
17. Outsource Link Building
Outsource Link Building

What We Like
A hands-off approach to building backlinks
Easy to do and quick results
Can focus efforts on quality over quantity
What's Missing
Can negatively impact your website if you don't use a company that follows best practices
More expensive than some do-it-yourself (DIY) methods, like finding broken links, although far less time-consuming
Who It's Best For
Businesses that have the budget to outsource link building and don't have time, resources, or skills to build backlinks on their own
Rather than devoting the time and effort it takes to build backlinks yourself, you can outsource link building to a freelance professional or a link-building business. While a freelancer may be more cost-effective, you might not get the same quality of links, it may take longer, and you might not get full reports to show you how well the link building plan is going.
Consider looking into a digital marketing company like Hibu. It's a full-featured SEO company that offers a variety of services to help improve your SEO. In addition to a link-building strategy, Hibu can help with citations, listings, and on-page SEO.
Frequently Asked Questions (FAQs)
What's the difference between "follow" & "nofollow" backlinks?
When a website links out to another site, it's an SEO backlink. If the site has high domain authority with Google, it's passing its authority on to the site it's linking out to, which is considered a "dofollow" or "follow" link.
However, some sites automatically apply a "nofollow" attribute in the code used to link out to other sites. This tells Google to not pass along its authority—and the result is no benefit to the linked-to site's SEO, apart from web traffic that is generated as a result of the link.
To increase your site's domain authority and the odds of earning SEO backlinks, learn what you can do to improve your website's SEO.
Can I rank on Google without backlinks?
Yes, it is possible to rank on Google without backlinks. As with any sound SEO strategy, start by publishing quality content on your website. Target long-tail keywords that are easier to rank for, get customer reviews on your Google My Business profile, and make sure your citations and business listings are accurate across the internet. Those are just a few ways you can rank higher in Google, even if you don't have a lot of backlinks.
What is off-page SEO?
Any effort you make to send traffic to your website that doesn't happen on your website is considered off-page SEO. Examples include sending a press release, using HARO to gain links in news stories, or adding a quick response (QR) code to your business card or a direct mail postcard to drive traffic to your website. Most local SEO efforts are also considered off-page SEO, and can positively impact your site's ranking on search engines.
Bottom Line
Getting SEO backlinks from high-authority domains can be time-consuming and challenging. It involves forging partnerships and relationships, performing outreach, and publishing link-worthy content on your website. However, when increased web traffic from links and organic search produce new leads and customers for your business, it's well worth the investment.
There are many tools and SEO companies that can help you affordably and effectively build backlinks to help your site land at the top of search results, including Hibu. Get a free consultation to find out what Hibu can do to help improve your site's SEO to drive more traffic and sales.
You Might Also Like…