5 Best TriNet Competitors for 2022
TriNet is a leading professional employer organization (PEO) that offers hire-to-retire HR support, payroll, and industry-specific compliance support. Its strategic HR offerings are top-notch. While an excellent service, its offerings may be more than you need, especially since it's more expensive than many PEO services. We evaluated TriNet competitors for price, ease of use, and features to help you select the best alternative. Here are the top five:
Best TriNet Competitors Compared
All the PEOs on our list offer the standard benefits of medical, dental, 401(k), commuter, and HSA/FSA. We list the noteworthy additions.
| | Starting monthly pricing | Unlimited payroll runs | Standout benefits | Onboarding, document management | Risk and compliance support | Talent management | PEO only? | HR experts |
| --- | --- | --- | --- | --- | --- | --- | --- | --- |
| | $150 per employee* | ✓ | Home and auto | ✓ | ✓ | ✓ | No | ✓ |
| | $32 per employee* | ✓ | Online health advisor | ✓ | ✓ | ✓ | No | May cost extra |
| | 3% to 15% of payroll* | ✓ | Pet, legal, medical, teledoc, auto, and home | ✓ | ✓ | ✓ | ✓ | ✓ |
| | $59 per employee | ✓ | Gym memberships | ✓ | ✓ | No | ✓ | ✓ |
| | $85 per employee* | No | Group legal plan, funeral planning | ✓ | ✓ | ✓ | No | ✓ |
| | $650 per employee (Global EoR**) | ✓ | International, country-specific benefit plans | ✓ | ✓ | ✓ | No | ✓ |
*Based on quotes; call for a custom pricing.
**EoR=Employer of Record; learn more about what they do in our article.
When TriNet Is Best
TriNet is best for well-established small and midsize businesses that want to outsource their payroll and HR. Its strategic HR advisors can help keep your company strong. Meanwhile, it watches for changing industry law and compliance rules to make sure you stay compliant, even in the most regulated industry. It can be an international PEO in some circumstances. However, its pricing is not for those on a tight budget.
TriNet can be found on several of our best-of lists:
In the News: In February 2022, TriNet acquired Zenefits, a leading human capital management system that focuses on people operations for SMBs. The merger adds popular HR and payroll solutions to TriNet's PEO offering, expanding its market.
---
Rippling: Best TriNet Alternative for Companies With Heavy IT Needs
Rippling

What We Like
Highly rated, intuitive platform
Turn PEO on and off with a click
Easily integrated system
Can onboard your employee with software and hardware as well
What's Missing
Phone support to HR experts costs extra
Must call for quote
Limited international payroll
Rippling Pricing
Call for a quote
Considering Rippling's HR suite pricing, we suggest planning $32/employee/month for HR, payroll, and benefits
Rippling is a top HR and payroll software solution that focuses on making tech easier. It does this with its intuitive interface, amazing number of integrations, and ability to onboard employees with hardware as well as software. It offers a PEO solution that not only lets you take advantage of those tools but is itself easy to turn off and on. As such we think it's the best TriNet competitor for high-tech companies or those that need a lot of software to run their business.
Rippling can be found in our following best-of lists:
Rippling Pricing
Rippling offers custom quotes, which are flat-rate and per-employee but vary by organization size, features, types of insurance you want, and more. Therefore, you must call for a customized quote. However, its tools are grouped into modules with their own prices.
For comparison purposes, we were able to calculate a starting price of $32 per employee, per month. That's for the HR module, payroll, and benefits. This puts it well below most of those on our list. However, the price could add up quickly as you add more tools—including the IT cloud for software and hardware onboarding.
Rippling Features
IT onboarding: Rippling is unique to all the PEO services we looked at because, in addition to the standard onboarding for payroll, benefits, and the like, it can onboard your new employee's computer as well. With the software module, Rippling can automatically add new employees to the apps they need, and with the device management module, it will take responsibility for hardware from issuing to decommissioning. It's great for those that want to outsource IT as well as HR.
Integrations: Here, too, Rippling takes the lead as the best TriNet competitor for companies that use a lot of software. Rippling has the ability to integrate with over 500 different apps, and its interface is designed for employees to easily access programs on their Rippling dashboard. This, too, is unique among those on our list.
Payroll: Rippling boasts the fastest payroll of the TriNet alternates we considered—90 seconds, and done. That's because it syncs all aspects of payroll automatically, from hours worked to automatic withholdings. Like Justworks, you can pay by checks or direct deposit. If you want pay cards, consider ADP, Oasis, or Xcel. Like Papaya, ADP, and TriNet, it has international payroll but only if 50% of your workers are in the US, you are a US-registered business, and the workers are contractors.
HR support: Rippling claims quick onboarding of employees, generating the offer letter and handbook, running background checks, adding them to payroll and benefits, assigning them to training, and setting up their apps. TriNet and others offer onboarding tools, including e-signature of documents but Rippling alone has software onboarding.
Learning management: Rippling offers an excellent learning management system. You can select any of its 1,000+ ready-made online courses or upload your own. Courses are easy to access on tablets, can include built-in quizzes, and generate certificates for compliance. TriNet, by comparison, offers about half as many courses.
Compliance: While TriNet has compliance support, Rippling provides compliance enforcement. Rippling has automated enrollment in state-mandated training so you can make sure your employees stay compliant year after year. You can even deny employees clock-in until they complete a mandatory course (such as for safety).
Ease of use: Real-world users praise Rippling for its ease of use and intuitive interface. They give it 4.87 out of 5 stars, averaged across multiple user reviews—the highest user score on our list. (Justworks was second with 4.69.) Compare this to TriNet's score of 4 out of 5.
Read our Rippling review to learn more.
XcelHR: Best TriNet Competitor for Specialized Benefits
XcelHR

What We Like
Wide range of benefits options
Compliance support includes safety inspections
Dedicated representative, live support
May be able to get by-employee or percentage pricing, whichever is cheaper for your company
What's Missing
COBRA administration requires 20-employee minimum
Pricing is not transparent
Interface is older
XcelHR Pricing
Call for quote: May be between 3% and 15% of total gross payroll.
Your benefits package not only attracts potential new hires but also reflects your company culture. XcelHR offers the widest range of benefits of any TriNet competitor on our list such as auto or pet insurance. It's also an excellent PEO for payroll, risk management, and HR services. You can find XcelHR on our list of best PEO services.
XcelHR Pricing
Like TriNet, XcelHR does custom pricing only. (For transparent pricing, consider Justworks, or Papaya if you need international HR.) Its website implies it charges between 3% and 15% of a company's gross payroll. In the past, it has charged by-employee or as a percentage of payroll.
XcelHR Features
Wide choice of benefits: XcelHR offers the widest choice of benefits of the TriNet competitors we reviewed. In addition to the standard medical, dental, vision, and retirement, it also has auto and home, pet insurance, teledoc, legal and mental health counseling, discount tickets, and hospital indemnity insurance. The others on our list offer one or two of these—TriNet, for example, has home and auto insurance opportunities. However, XcelHR has the most options and was the only one we saw with hospital indemnity, which covers what medical insurance won't cover for hospital stays.
On-site HR: XcelHR is the only TriNet competitor on our site that said it could offer on-site HR services. These cost extra. The closest to this is Oasis, which offers on-site safety training.
Payroll: Oasis and XcelHR are the only ones on our list that don't do international payroll. Otherwise, XcelHR is highly competitive, even offering pay cards like ADP. Naturally, it takes care of deductions and tax filing.
Compliance and workplace safety: Like Oasis, XcelHR has a lot to offer for workplace safety including OSHA compliance assistance, a safety training library, and more. Employee Practices Liability Insurance (EPLI) is an add-on, however, as is employee litigation response assistance. Both incur extra charges—EPLI costs and extra 93 cents per employee, per month. Like Oasis, it can conduct in-person safety audits.
Read our XcelHR review for more details.
Justworks PEO: Best TriNet Competitor for Contractor Pay
Justworks

What We Like
Transparent pricing
Affordable for small companies
Payroll for contractors is free
In-app employee training resources
What's Missing
Not for large businesses
No hiring tools
No international payroll
Justworks PEO Pricing
Basic Plan

$59 per employee monthly for the first 49 employees
$49 per employee monthly for 50 up to 200 employees

Plus Plan

$99 per employee monthly for the first 49 employees
$89 per employee monthly for 50 up to 200 employees
Justworks is a great alternative to TriNet for two reasons: Its pricing is transparent and, in most cases, cheaper than TriNet's, and it includes contractor payroll in its plans. TriNet charges extra for this function. Its excellent toolset and high user approval landed it top slots in several of our best-of lists:
Justworks PEO Pricing
Justworks offers two plans—Basic and Plus. Pricing depends not only on the plan but the number of employees you have. The pricing is the same whether you pay monthly or annually, but if you choose the Plus Plan, part-time employees are charged according to the Basic Plan.
Basic Plan: Payroll including payments and filings, employee onboarding, PTO management and basic training, workers' comp, life and disability insurance, 401(k), health and wellness perks, HR consulting

$59 per employee monthly for the first 49 employees
$49 per employee monthly for 50 up to 200 employees

Plus Plan: Everything in Basic Plan, plus employee benefit plans for Health Advocacy Services, COBRA administration, medical insurance, FSA/HSA, dental and vision insurance (benefits are pay-by-employee)

$99 per employee monthly for the first 49 employees
$89 per employee monthly for 50 up to 200 employees
Justworks PEO Features
Payroll processing: Like TriNet and its other competitors, Justworks pays employees by direct deposit or paper checks. However, you need to distribute paper checks yourself. (ADP, by contrast, charges you but will send them individually.) Justworks only pays hourly and nonexempt salaried employees on a biweekly or weekly basis, with pay periods running from Sunday to Saturday. Others on our list have similar schedules. If you need custom pay periods, consider Rippling.
Time tracking and timecards: Justworks has a time tracker, Justworks Hours, that is a mobile app. However, it costs an extra $5 per user, per month. TriNet and others on our list such as XcelHR don't charge for mobile apps, but they do not have time clocks. You can always integrate other timers like QuickBooks Time into your timecards. Timecards can also be filled in manually by employees and sent to managers for approval.
Compliance: Compliances are a big reason for hiring a PEO. Justworks, like the others on our list, helps you stay compliant by offering workers' compensation, keeping track of changes in federal and state regulations, and handling new hire reporting. However, it stands apart in that it provides, free of charge, basic required training like sexual harassment prevention training. Most offer similar training but as part of their talent management tools, which cost extra.
Benefits: Like TriNet and all the alternatives on our list, Justworks offers medical, dental, vision, HSA, FSA, accidental death and disability, and life insurance. Justworks manages its own 401(k) program, while most of the others outsource. It offers some extra perks, like gym memberships and commuter benefits, but if you want a wider variety, check out Xcel.
HR features: Justworks' HR features take an employee from hire to retire with tools like document onboarding and training, electronic signatures, and employee access to important documents. However, while complete, they are not extraordinary. TriNet offers more, as does Oasis.
User response: Real-world users on multiple review sites rate Justworks 4.69 out of 5. They praise the user interface, say it's easy to onboard employees, and give kudos to customer support. Only Rippling has a higher user score with 4.87 out of 5. TriNet, by contrast, earned a 4 out of 5, and Oasis had the lowest score with 3.4 out of 5.
Read our Justworks PEO review for more details.
ADP TotalSource PEO: Best for Growing or Large Businesses
ADP TotalSource PEO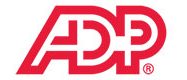 What We Like
Feature-rich, customizable
International PEO available
Caters to multiple industries, including restaurant
Pay via pay card
What's Missing
Not always easy to reach customer support
Must call for pricing
International PEO for >50 employees
ADP TotalSource PEO Pricing
Custom: Pricing starts at $85/employee/month
Some tools cost extra
ADP TotalSource PEO is an excellent alternative to TriNet, especially if you are a large business or a business that anticipates scaling up. Like TriNet, it works with small and medium businesses but it's well suited for larger ones—as well as international businesses. It can grow with you. It also carries your employees from hire to retire, offers strategic and industry-specific HR features, and provides custom pricing.
You'll find ADP on many of our best-of lists, and not just for PEO. Its payroll service, ADP Run, is also an excellent product. Here are some categories where ADP ranks high:
ADP TotalSource PEO Pricing
Like with TriNet, you need to call ADP for a custom quote. (This is typical of most PEO companies; only Papaya and Justworks on our list offer fully transparent pricing.) Also like TriNet, your quote will vary by your geographic location and the features you choose. A representative told us prices start at $85 per employee, per month, which is significantly cheaper than TriNet but you'll want to compare features. Justworks and Rippling are cheaper but may not have as many tools included.
ADP TotalSource PEO Features
Flexibility: First, ADP serves businesses of all sizes, from a handful of employees to companies of over 1,000. TriNet, by contrast, was designed specifically for SMBs. Second, it offers non-PEO services, so if needed you can downgrade or upgrade. If a PEO is more than you need, you can outsource your HR services to ADP, or you can select only ADP Run for payroll. The only other provider on our list that offers this flexibility is Rippling. Finally, you can select the tools you need, paying only for them. While this is typical of most PEOs (Justworks and Papaya being exceptions), it makes it easier for ADP to grow as your needs do.
Payroll: While TriNet offers electronic payments, ADP can pay by checks. Plus ADP can pay employees by pay card—Oasis and XcelHR do this as well. This is a popular option with millennials and Gen Z. ADP has audit and reconciliation services, something we did not see in other PEOs.
Strategic HR: ADP's strategic HR services differ from TriNet's in that it supplies tools while TriNet has advisers at your disposal. (XcelHR can also provide a strategic HR adviser.) For example, you can use the system to conduct a benchmarking analysis on wages. ADP also lets you run engagement surveys, train leaders through online programs, and more. It does have specialists on hand but charges extra for access, as opposed to Oasis, which provides you with a team.
Industry-specific HR: ADP is experienced in a wide range of industries, and may have more experience in some than TriNet. One example is the restaurant business: ADP's program includes time tracking, tip calculation and reporting, and more. TriNet does not promote anything specific for this industry on its website, although it can create a plan.
International HR: ADP generally serves international companies with over 50 employees total and with workers in at least three countries. Compare this to Papaya, which is more flexible in size. TriNet may work internationally but this is not a focus.
Excellent mobile app: ADP's mobile app has the highest user scores of those on our list: 4.7 out of 5 on iOS (2.2 million ratings) and 4.6 out of 5 on Android (360,000 ratings). TriNet's iOS app scored higher (4.8 with 20,000 ratings) but significantly lower on Android (3.2 with 1,000 ratings.) Justworks' app is rated high, but it's only for tracking hours.
Read our ADP TotalSource review for more details.
Papaya Global: Best TriNet Alternative for Multinational Companies
Papaya Global

What We Like
Handles salary, hourly, and contractor payroll
Transparent pricing
International scope, local currency
Expense management tools
What's Missing
Most expensive on our list
Not for single-country PEO
Does not mail checks
Papaya Global Pricing
Global EoR: $650/employee/month
Payroll only: $20/employee/month
Contractor management and IC Compliance: $25/employee/pay cycle
Payroll intelligence suite: $250-$320/location
Papaya is our top pick for best international payroll service; it provides an intuitive platform, excellent local support, and contractor-only options. TriNet did not make the international PEO list, and ADP and Rippling ranked below Papaya because they do not offer the same strength of features this international-only Employer of Record (EoR) provides. Unlike TriNet or Rippling, Papaya does not require you to be a US-based business. Plus, it has transparent pricing, something only Justworks on this list provides.
Papaya Global Pricing
Unlike TriNet, Papaya puts its pricing on its website. The prices are ranges, however, and will depend on the number and location of your employees. The Global EoR plan is its international PEO. Meanwhile, the Payroll and Contractor program provides certain services but you assume employer liabilities. All plans include Papaya's platform, payroll and benefits, tax filing to the local level, HR support, annual reports, and integrations.
EoR ($650/employee/month): In-country partners serve as employer of record taking responsibility for payroll, workforce management, benefits, and compliances, while you handle day-to-day tasking of your employee.
Payroll ($20/employee/month): The entire payroll process, integration with your HRIS and ERP, pays in local currency.
Contractor and IC compliance ($25+/employee/pay cycle): Lets you outsource work to contractors at home or abroad.
Payroll Intelligence Suite: Real-time business intelligence reporting, employer and payroll costs across locations, and more.
Papaya Global Features
Employer of Record: As an EOR, Papaya hires and pays employees on your behalf, handling the PEO responsibilities while you manage the day-to-day tasking. It provides enterprise-level benefits that comply with local laws. It can even help you offer equity. While used by major corporations like Toyota and Microsoft, it nonetheless works with small companies. ADP, however, requires 50 employees total, with workers in at least three countries. TriNet requires you to call to see if your company is a good fit.
International payroll: Papaya's Global EoR plan pays your employees, files taxes, and assumes responsibility for errors. Papaya works in 160+ countries. (The last count we found for TriNet was 115.) Like others on our list that handle international payroll, it can work with contractors. If you need checks mailed, you'll want to consider ADP, since Papaya does not provide this service.
In-country HR support: Papaya stands out from the rest in that it provides the platform for managing your employees but subcontracts the HR support to local organizations it has vetted. Papaya says this lets them work with the most knowledgeable resources for local labor laws, compensation, and cultural issues affecting HR.
Immigration support: Papaya is the best for immigration, with the ability to arrange work permits for expats and short-term laborers as well as permits for a worker's family.
Reports and analysis: The dashboard makes it easy to see employment costs across your entire company or drill down to the individual basics. Papaya can also create customized reports. Thus, like TriNet, it's a good alternative for job costing.
Check out our Papaya Global review for more details on this provider.
How We Chose the Top TriNet Competitors
When looking for the top TriNet competitors, we naturally chose top-rated PEO. In fact, as noted above, many are in our best-of lists. From there, we considered price, ease of use, and features like compliance, payroll, and HR support. Our focus was on features that differentiated these already excellent companies from TriNet—and each other.
Bottom Line
TriNet is a popular and feature-rich PEO service but it may not be the best for you. Small businesses, businesses on a tight budget, or those based outside the US will want to consider other options. We've looked at a dozen possibilities and narrowed them to the five best TriNet competitors.
Rippling, XcelHR, Papaya, and Justworks offer tools to meet very specific needs that TriNet doesn't meet or doesn't meet as well. ADP, meanwhile, can grow with you as you expand in scope, size, or reach. All are excellent services, so the choice is yours.