Both HubSpot and Salesforce provide customer relationship management (CRM) software that make it easier for marketing and sales teams to monitor and manage interactions with leads. HubSpot is more of a small business-friendly CRM for its ease of use and free-forever plan, while Salesforce is suited for small businesses that want the availability of advanced features and are willing to pay for them. However, the similarities and differences don't end there, so let's take a closer look at both solutions.
Best for New CRM Users: HubSpot CRM
HubSpot CRM is an ideal option for businesses that need a robust, yet free CRM tool. It supports unlimited users and offers essential CRM features like contact and lead management. However, users will have to pay extra for things like workflow rules, ad management, and telephone and email access to customer support.
Best for Experienced CRM Users: Salesforce
Salesforce is a good choice for small businesses that want a comprehensive CRM and are already familiar with how CRMs work. All Salesforce plans, which start at $25 per user, per month, include advanced features like custom reporting, opportunity management, and customer self-service tools. However, the learning curve is a bit more complex compared to a CRM that only offers basic features.
HubSpot CRM vs Salesforce Pricing

Free: Supports unlimited users
Sales Hub and Marketing Hub Add-ons: $50 per month to $800 per month depending on the features selected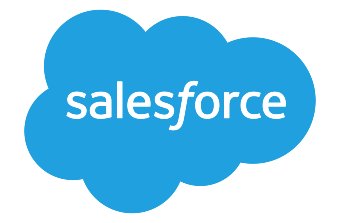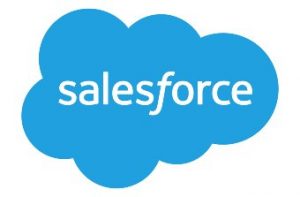 Salesforce Essentials: $25 per user, per month for up to 10 users; includes both the sales and service modules
Salesforce Professional: $75 per user, per month; includes advanced features like lead scoring, forecasting tools, and campaigns
Free trial: 90 days (Essentials plan only)
HubSpot CRM vs Salesforce Features
HubSpot

Salesforce

Pricing

Free forever

From $25 to $75 per user, per month

Users

Unlimited

Essentials: Up to 10

Salesforce Professional: Unlimited

Reporting

Basic

Advanced

Training and Support

Community message boards

In-app tutorials

Email Integration

Gmail & Microsoft Outlook

Gmail, Microsoft Exchange, and Office 365

Email Marketing Tools

✔

✔

Pipeline Management

✔

✔

Mobile Apps

✔

✔

Automatic Activity Tracking

✔

✔

Business App Integration

✔

✔

Custom Dashboards and Reports

N/A

✔

Rules-based Scoring

N/A

✔

Collaborative Forecasting

N/A

✔

Orders, Price Books, Products, and Quotes

N/A

✔
Of the two solutions, HubSpot CRM is typically the best choice for most small businesses, which often need a low-maintenance, straightforward, cloud-hosted environment for account, lead, and deal management. HubSpot pricing is another big advantage over Salesforce, as the system is completely free.
To learn more about HubSpot, head to our HubSpot CRM reviews page.
HubSpot Feature Gallery
However, cost is only part of the picture when it comes to choosing a CRM. A free solution, though attractive, isn't of much value if it doesn't help sales teams achieve their goals. Small businesses that need specific features like workflow automation, partner management, or access to phone support will find Salesforce a better option.
Salesforce Feature Gallery
Bottom Line
The winner in the matchup between Salesforce vs HubSpot comes down to what you need in terms of pricing and specific functionality. For teams wanting advanced CRM features, Salesforce provides the best value. Most small businesses, however, will appreciate HubSpot CRM's free, easy-to-learn solution.